Lemon and Herb Chicken Tenders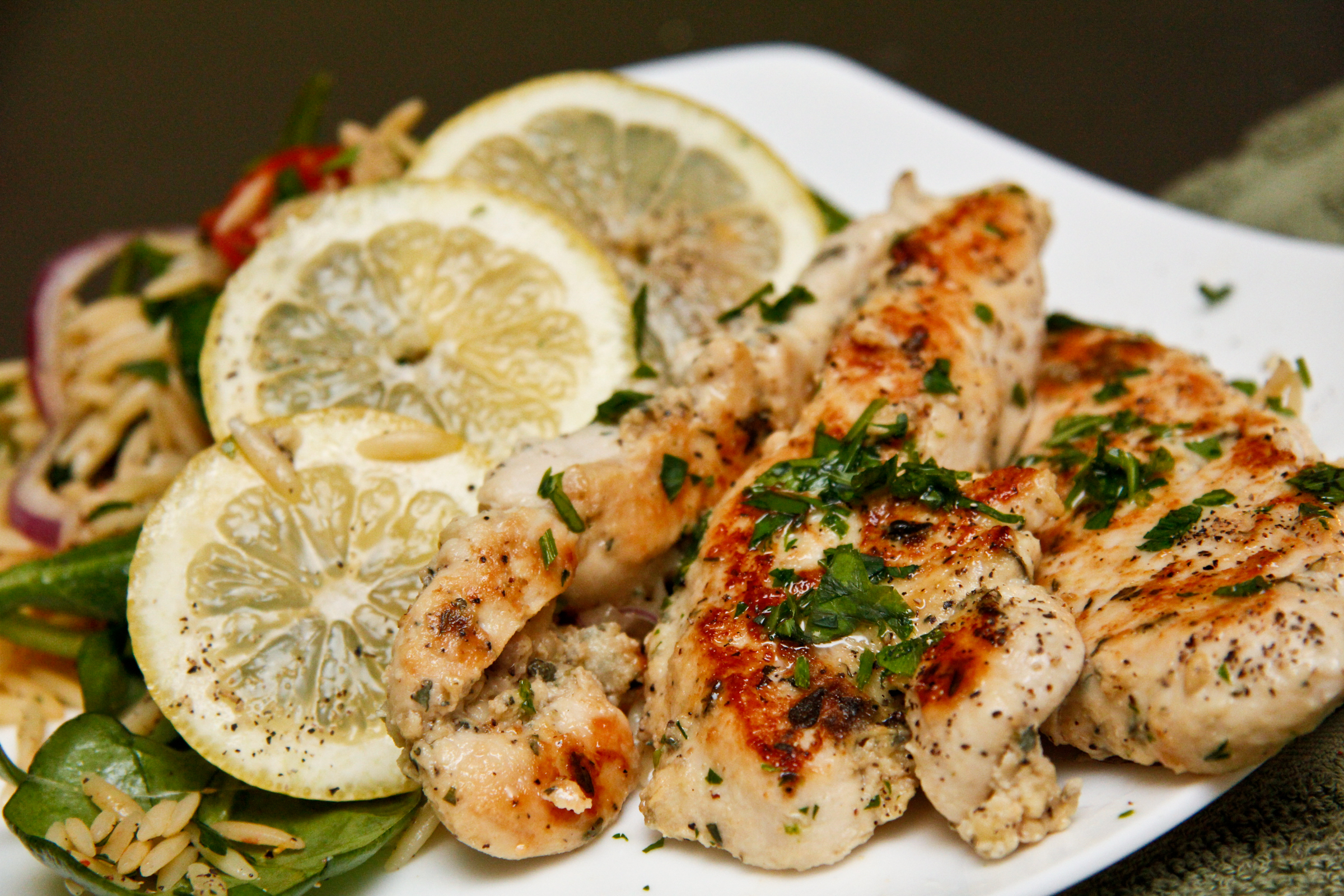 Hey, you know what I can't stand more than dry tasteless chicken? Dry tasteless chicken. I just don't get it. In fact, I get seriously sad when I order chicken at a restaurant and it comes out stringy, overcooked and bland. And if I'm eating with you, I won't be able to concentrate on what you're saying, because guaranteed, I'll be thinking about my dry tasteless chicken. For that reason, I developed an easy lemony marinade that seems like it's got a lot going on with the herbs and such, but honestly, check your pantry and fridge. You probably have all of that stuff just sitting in there. All you need is a Ziplock bag and a little patience. The longer you let these chicken tenders rest in the marinade, the more infused with flavor they'll be.  
The herbs add taste, but the acid from the lemon ensures that the already tender pieces of chicken will be even more plumptious when cooked. (Yes that's a word… just like juicylicious is). I've taught a couple peeps how to make these guys and they all agree that this recipe is pretty fool proof. The only part that you could POSSIBLY mess up is the cooking part… by being all paranoid and cooking them way too long, thus making them dry. Yes, I say it often and I'll say it again: overcooking anything leads to dryness! So calm down Charlie Brown and follow these instructions.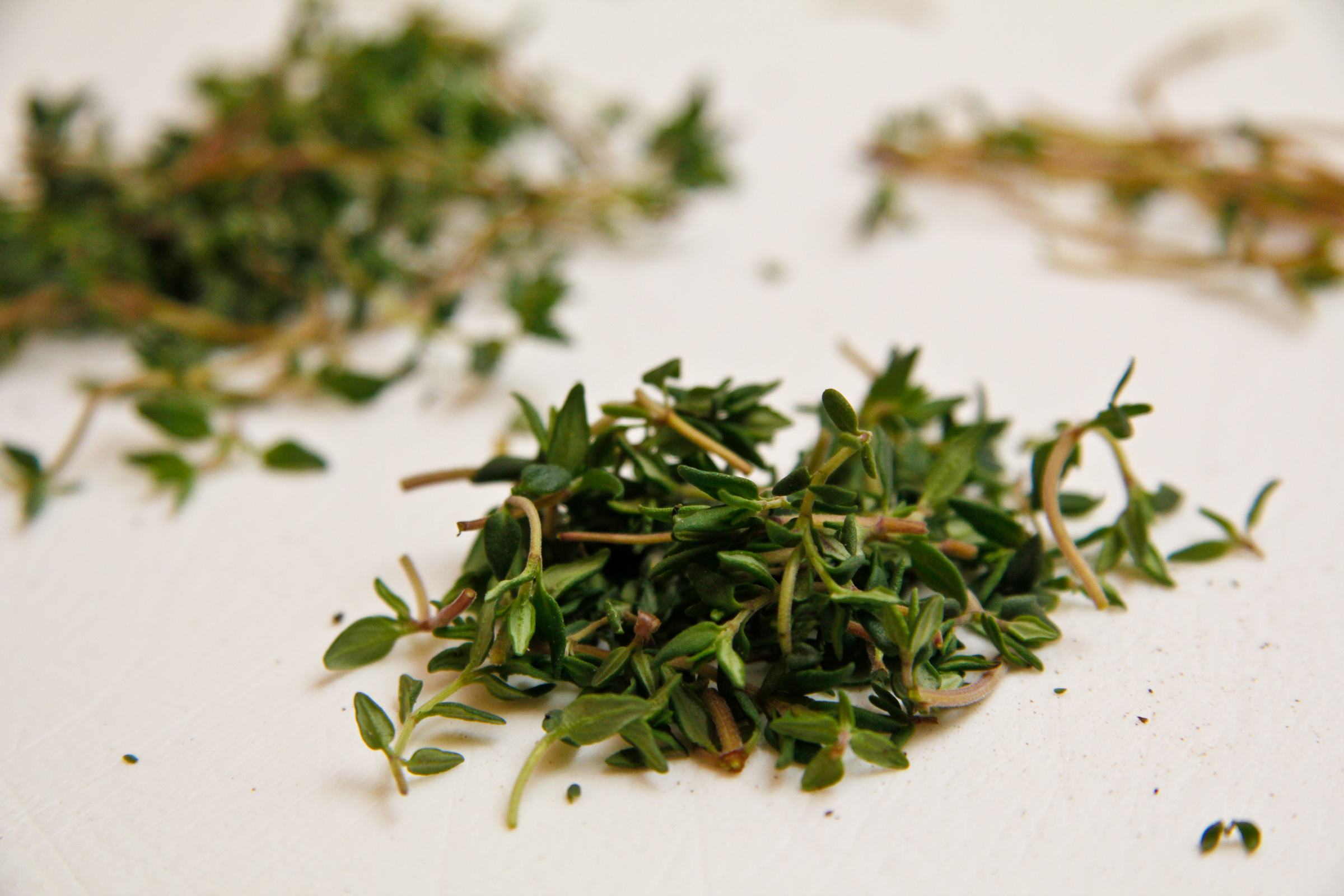 If you don't have time to buy fresh thyme (heh), then use dried instead. If you have the fresh stuff, chop it up.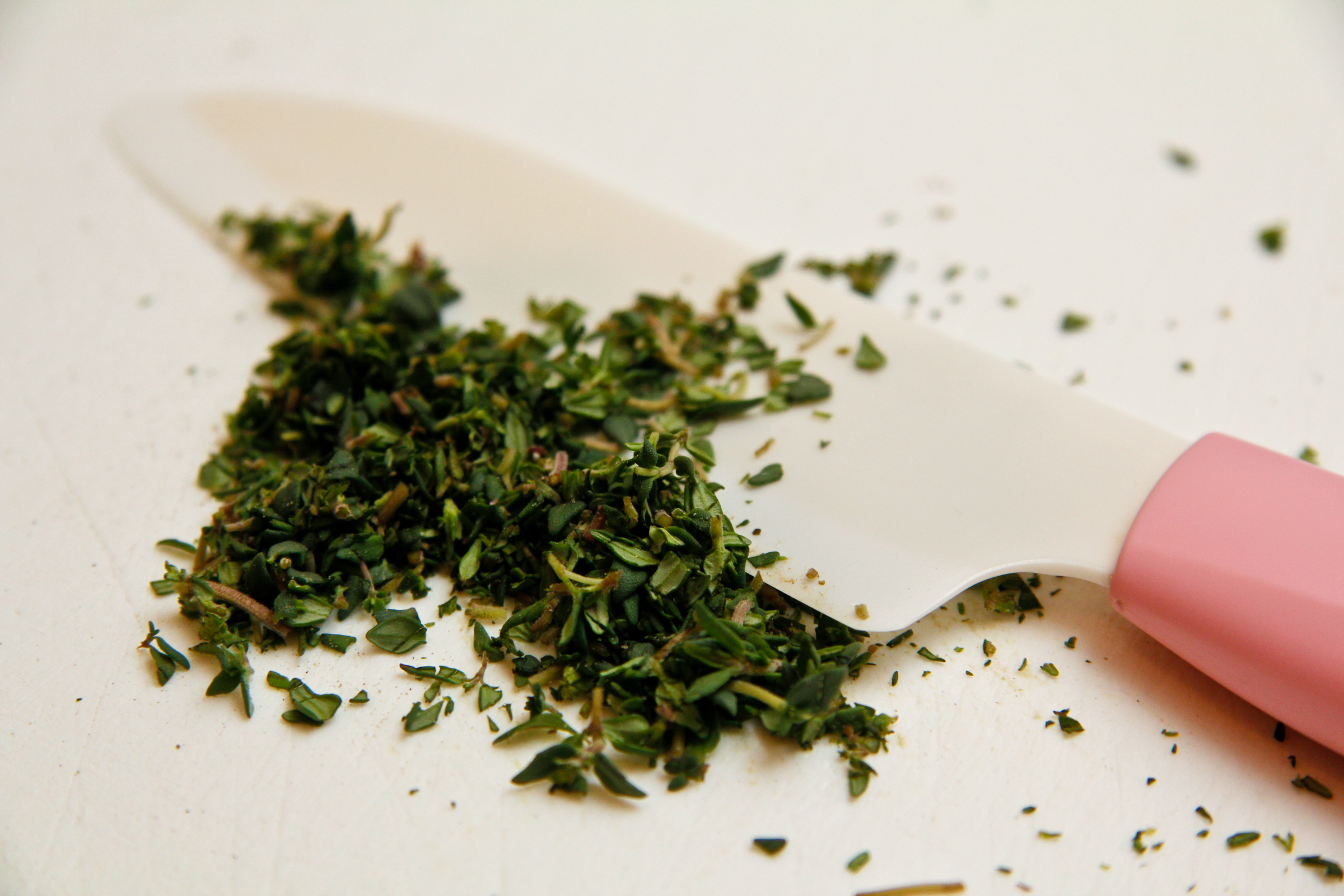 Tip of the day: Grab your dried oregano and crush it with your fingers to make it more aromatic and to release their full flavor. Do this when using any of your dried herbs. You'll thank me.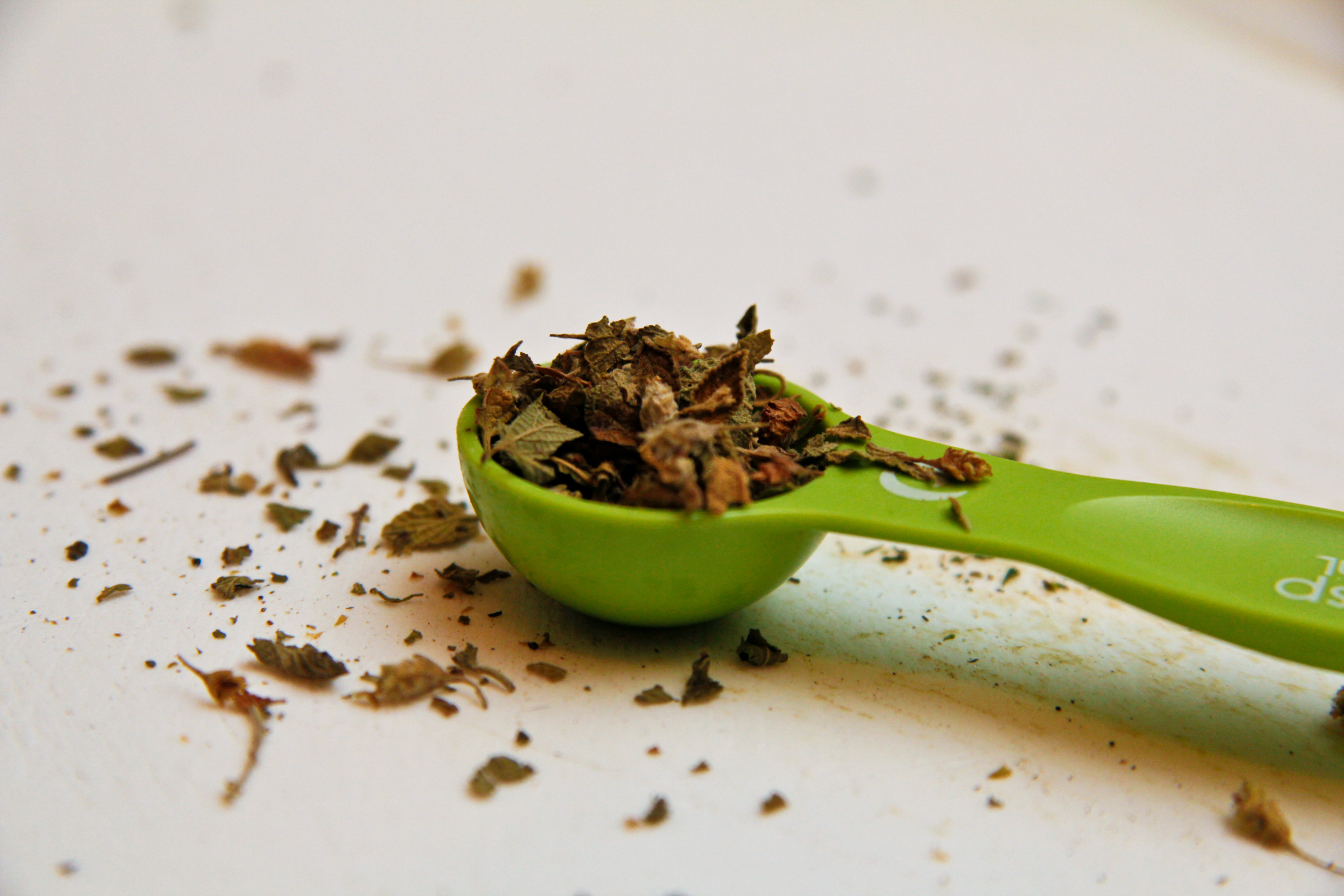 Then squishy squish half of a lemon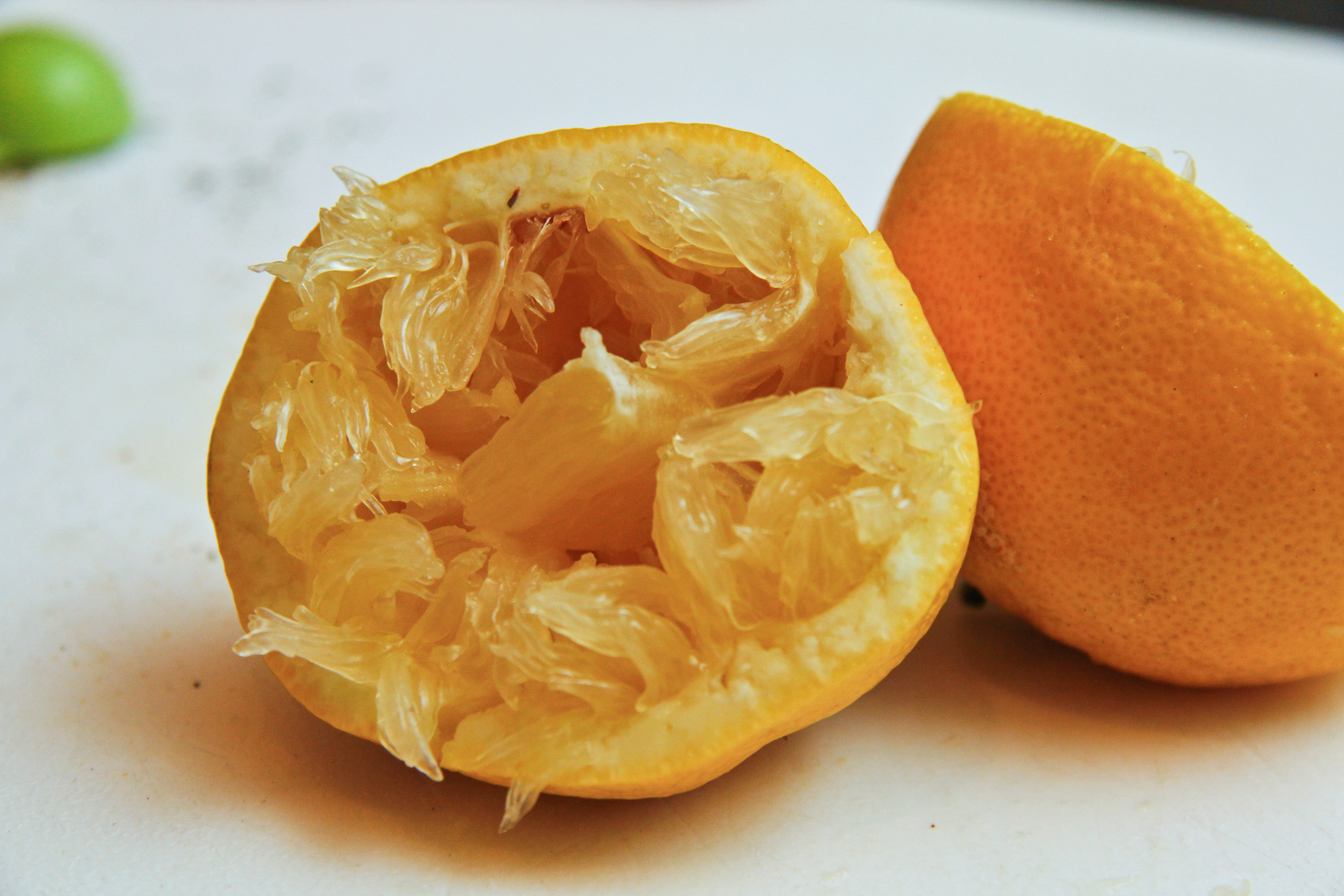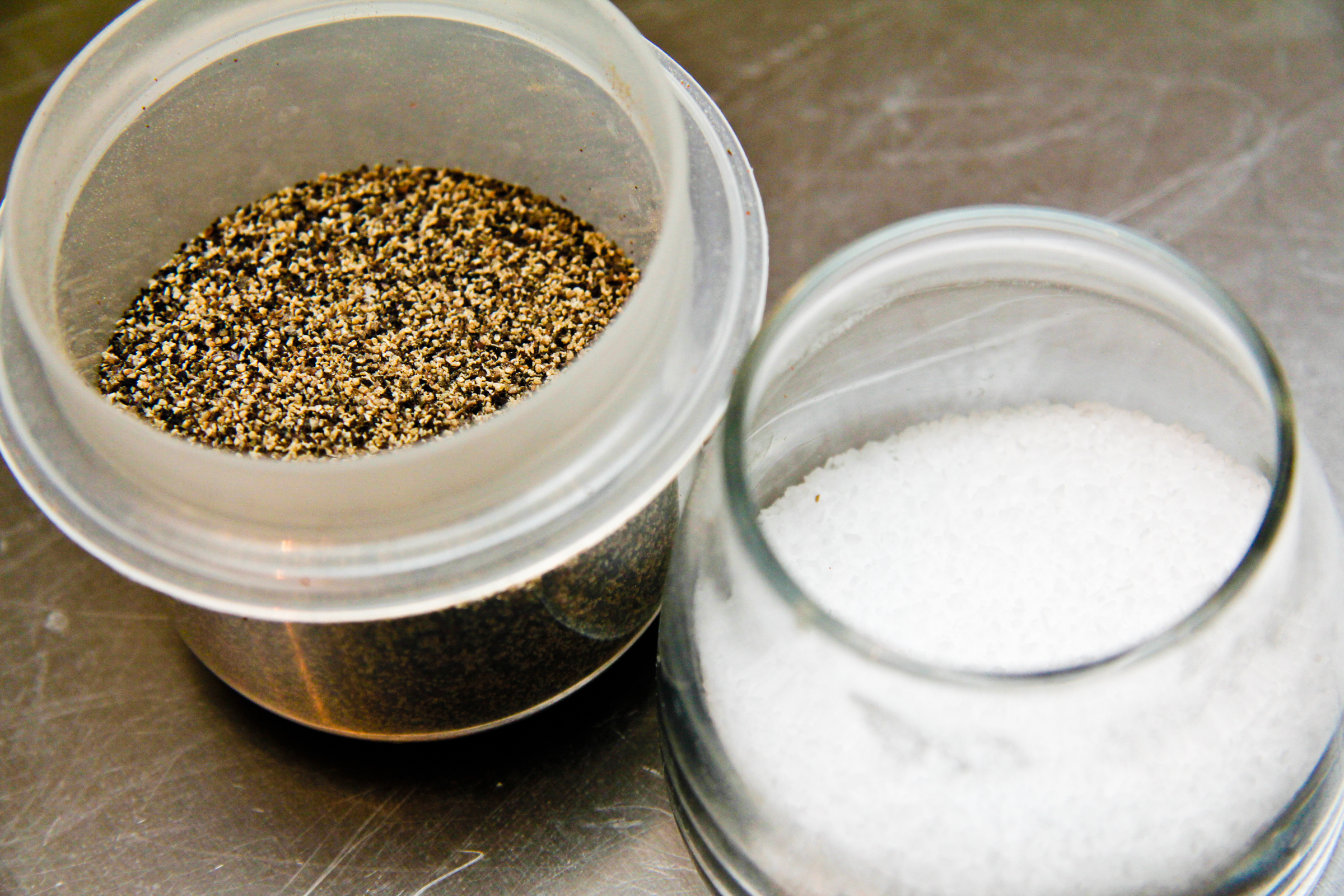 And add your salt, pepper and garlic powder. Don't use fresh garlic, or it will burn when cooking your chicken. If you MUST use fresh garlic, then finely grate it on a microplane so there are absolutely no chunks.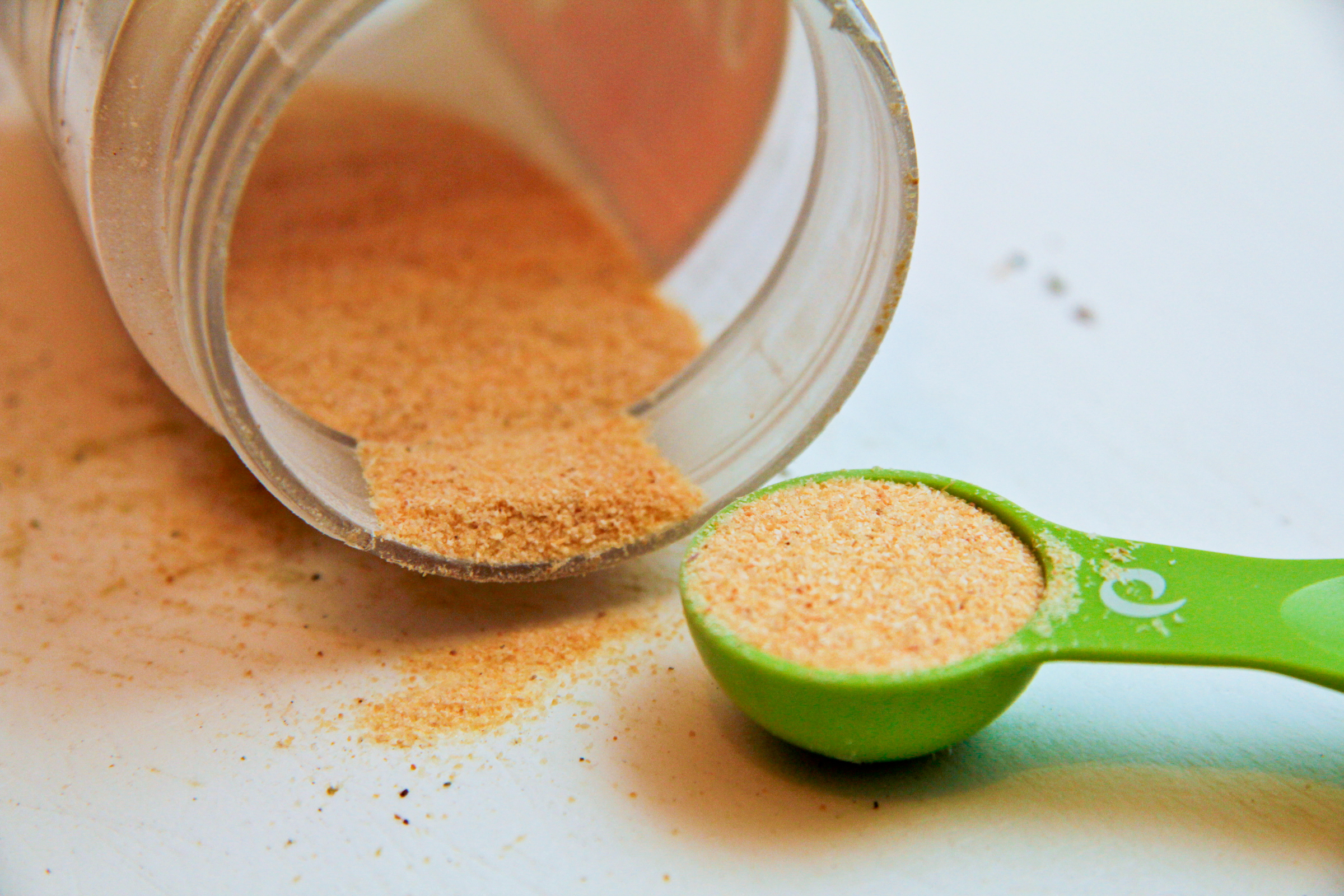 Then squirt in the dijon mustard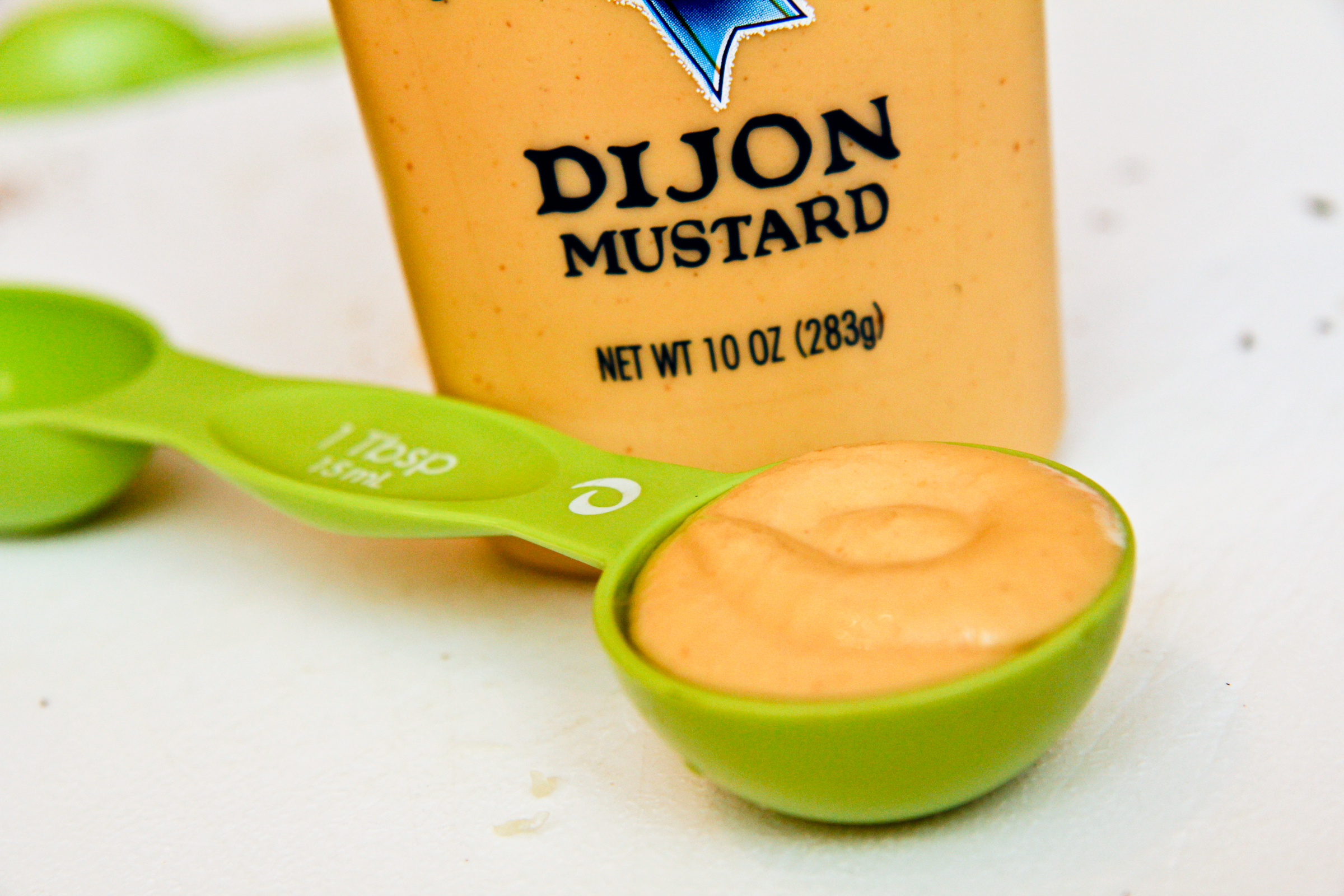 And measure out your olive oil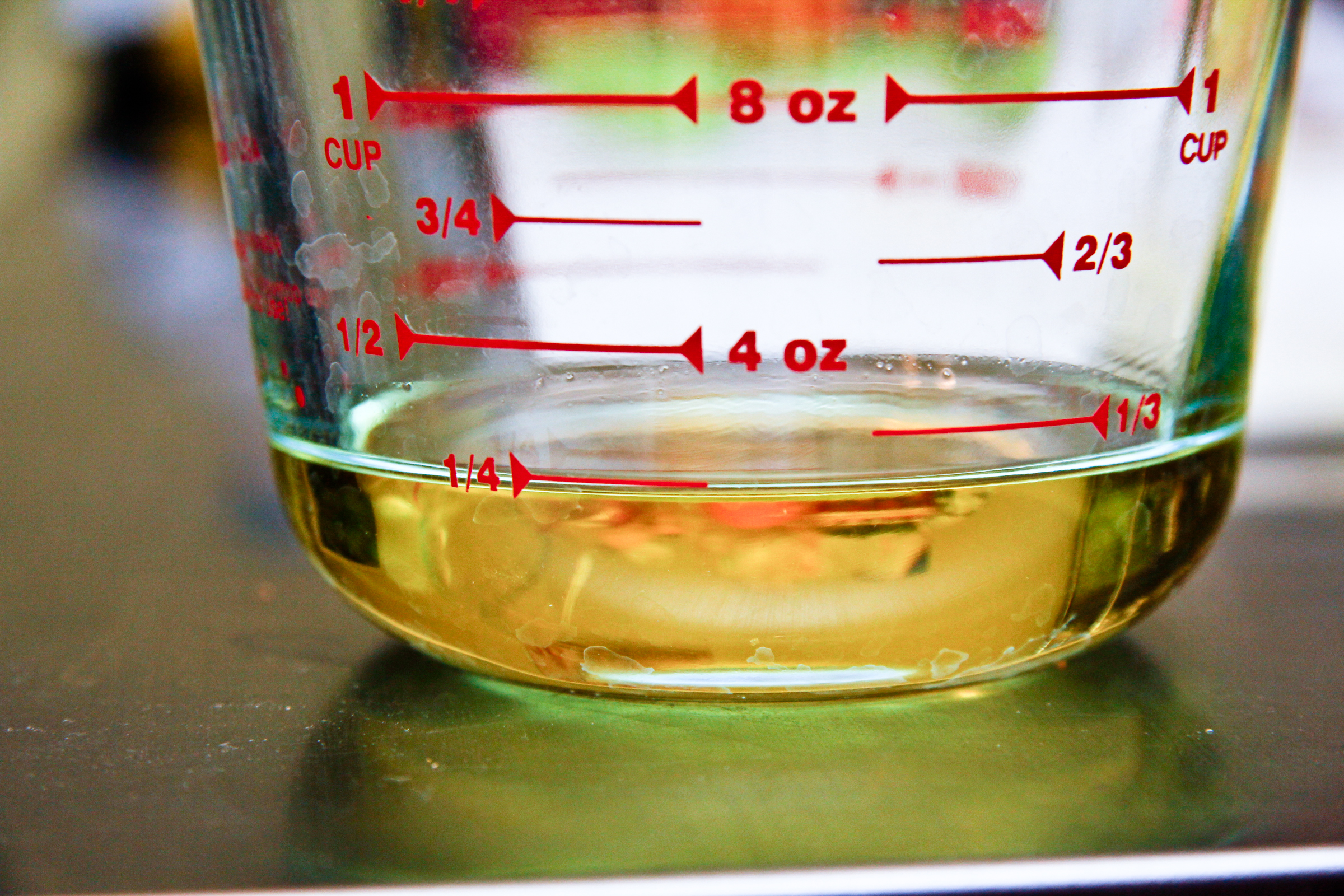 Add everything to a Ziplock bag and invite your chicken tenders to the party.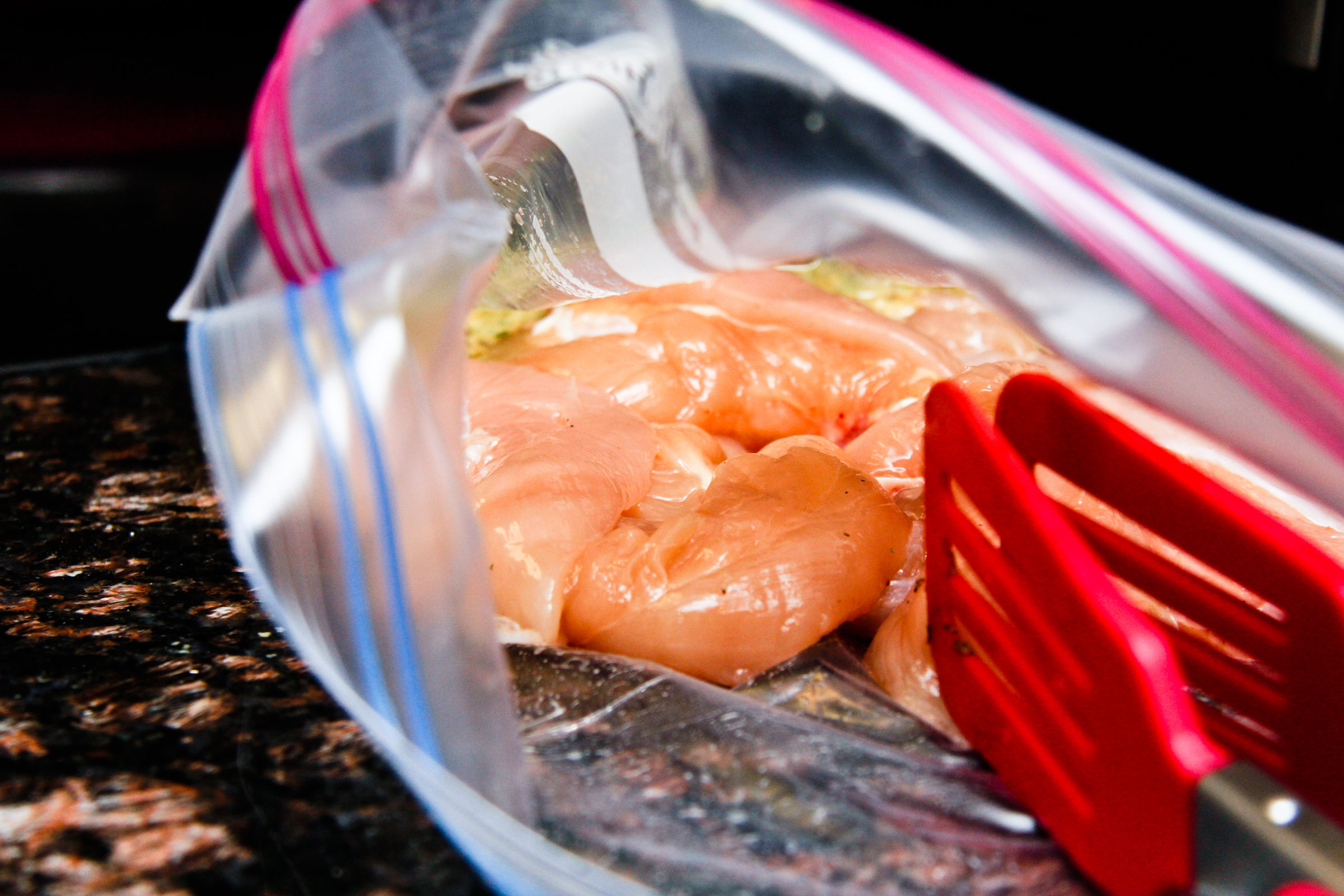 Really get em in there and let them peacefully rest in the marinade in the fridge.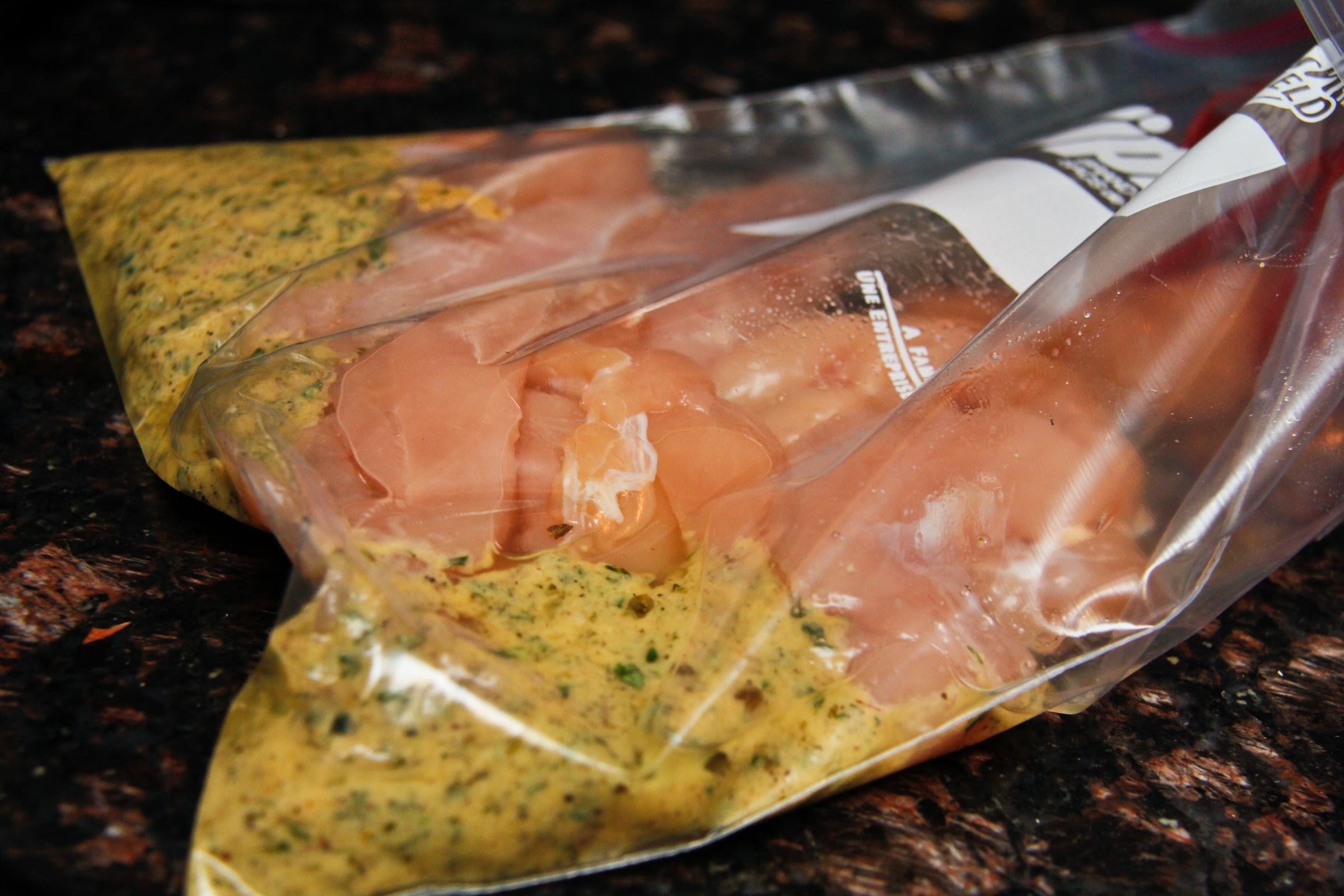 One hour later, or the next day, pull them out and let some of the excess marinade drip off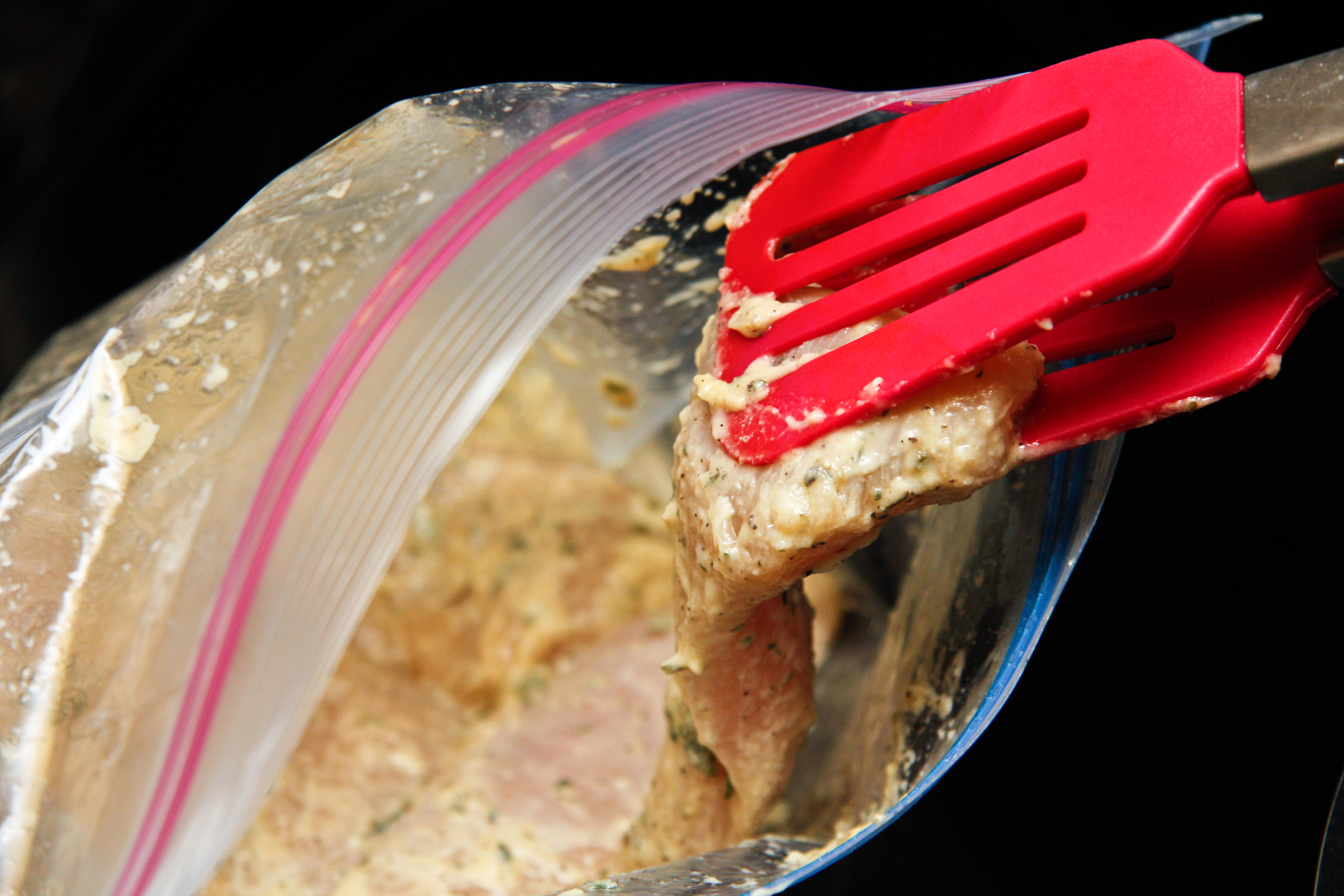 Before letting them be gently kissed by the sizzling hot pan.
And you know better than to crowd the pan. Give them space to breathe so they can brown. Do it in batches if you have to. Don't be an eager beaver and dump them all in there at once.
And they will brown…and smell heavenly, and you'll want to eat them right away, but don't! They're still raw you crazy! Give them a flip.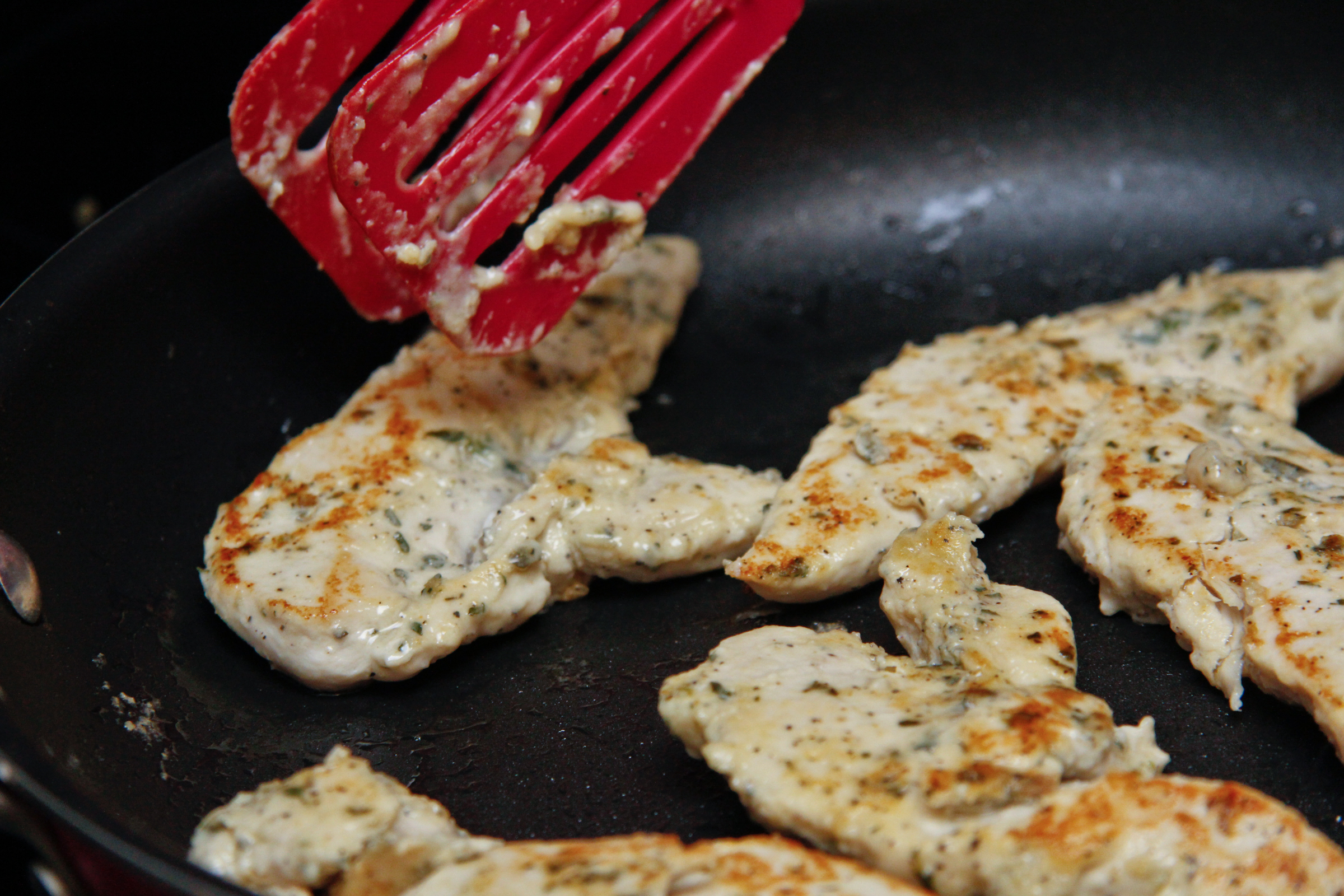 And cover them with a lid to make sure they stay juicy juicy. The steam inside the pan will get trapped by the lid and keep everything plumptious. You don't have a lid? Try covering with some aluminum foil and crimp around the pan.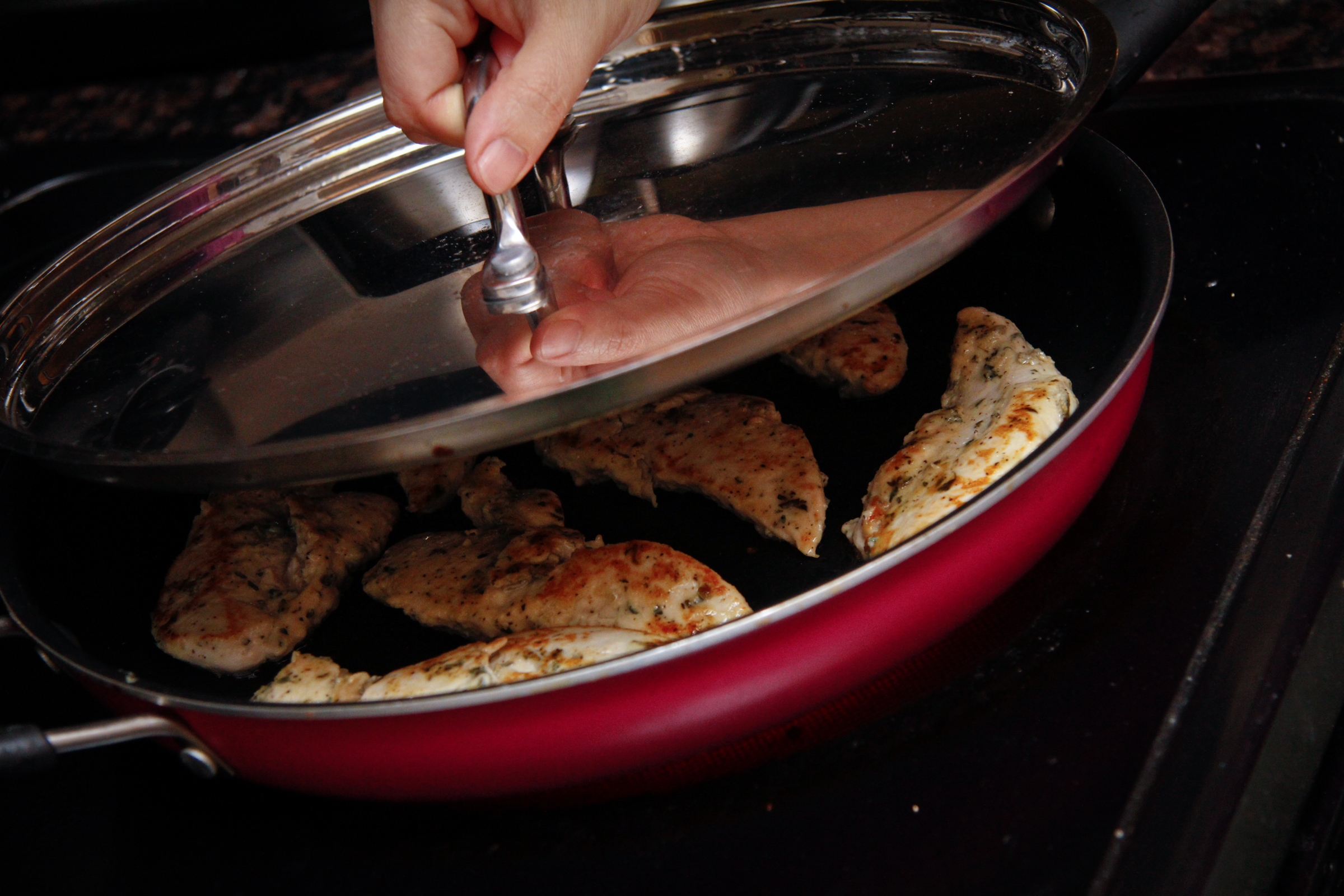 And of course, you'll let them rest for a couple minutes before cutting into them so that you can allow the juices to redistribute nicely. And you will bite into the soft, juicy, flavorful chicken and be so proud of yourself.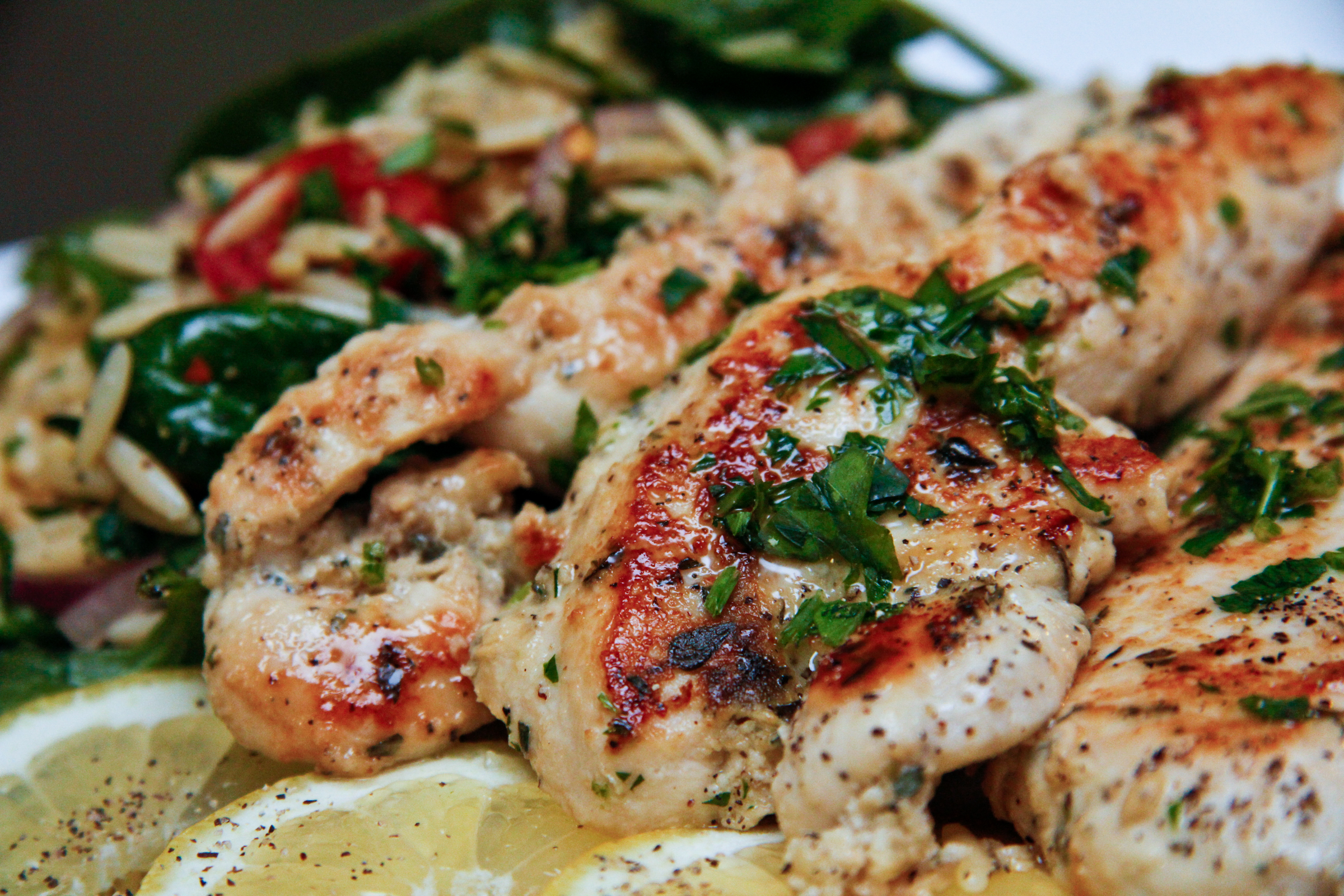 You'll be so happy that you made these tasty little tenders. Serve them with mashed or roasted potatoes, orzo salad with roasted tomatoes, or with a crunchy jicama salad for a light, hot weather meal.

Lemon and Herb Chicken Tenders
These chicken tenders will quickly become one of your go-to recipes
Ingredients
2 Tablespoons of fresh lemon juice (about ½ a big lemon squeezed)
2 teaspoons chopped fresh or 1 teaspoon dried thyme
1 teaspoon dried oregano
2 tablespoons Dijon mustard
2 teaspoons garlic powder
¼ cup olive oil
½ teaspoon each Kosher salt and black pepper
8-10 boneless, skinless chicken tenderloins
Instructions
Put the lemon juice, herbs, mustard, seasonings and oil in a large resealable plastic bag. Close the bag, then shake and smush to combine all the ingredients. Open the bag and drop in the chicken tenders. Close and shake the bag to coat evenly. Let it marinate 1 hour or overnight.
Place a pan with olive oil over medium-high heat. When the pan is hot, let some of the excess marinade drip from the chicken and place on the pan. Cook for about 2-3 minutes per side, or until nicely browned and cooked through. Lower the heat to medium-low if the chicken is browning too fast. Cover the pan with a lid while cooking to keep the chicken moist. Let them rest for a couple minutes. Enjoy.
TIP: If you don't have fresh lemon, substitute with any vinegar of your choice. If you can't find chicken tenderloins, use this marinade for chicken breasts, chicken thighs and even pork!