Jicama, Fennel and Green Apple Slaw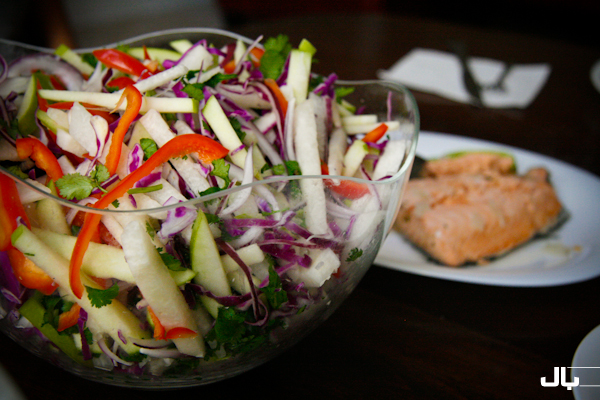 I really don't remember why I randomly decided to buy a jicama one day.  And then I truly don't remember when I started pairing jicama and granny smith apples together, but I'm telling you the combination really works.  I think it's because when I took my first bite into a piece of jicama, that funny big turnip looking thing, the texture and taste surprisingly reminded me of a crisp, yet less sweet apple, if that makes sense.  
It's a root vegetable, popular in a lot of Mexican cuisine, but tastes somewhat like a fruit to me, because it's slightly sweet.  That's why I think it's best when paired with a tart apple, rather than one that is mealy or super sweet.  I like to dress this slaw with a refreshing citrus dressing and a shower of chopped cilantro. I think the combo is perfect as the acid from the fresh citrus really gets absorbed by the porous jicama and apple pieces. Although this slaw looks pretty humble and maybe kinda healthy, it definitely is NOT lacking in flavor.
Why add fennel to the mix? Honestly, you don't really need to if you don't want to, but the fennel adds that extra layer of interesting flavor and crunch.  The anise or slight licorice flavor of the fennel adds a good balance to the sweet and tart taste of the slaw with dressing.  This slaw requires no skill to execute, just patience.  Grab a knife and chop chop chop! I choose to cut everyting into sticks, but why not try cubes? I don't know… do whatever floats your boat. It's all good.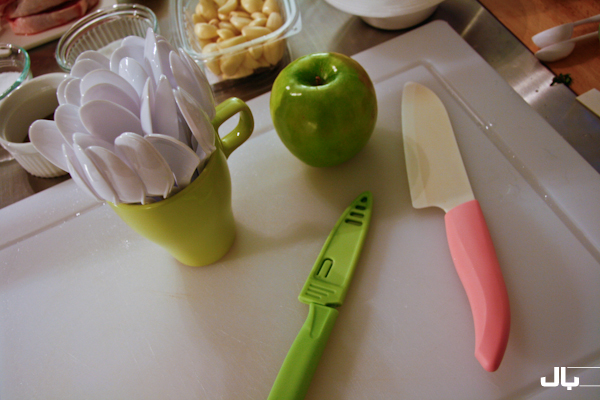 This is a refreshing side dish to have on a hot summer day, when you don't feel like cooking, or just when you want to have something light, tart and crunchy to eat. I also like to balance out greasy fatty foods with a bowl of this on the side. It's wonderful served alongside chili, fried chicken or pizza. Give it a try!

Jicama, Fennel and Green Apple Slaw
This crunchy citrus-y slaw is so bright and refreshing. It would make a perfect side dish at a picnic.
Ingredients
1 jicama, peeled and cut into thin strips
1 fennel bulb, cut from the stalk and cut into thin strips
1 green apple, cut into thin strips with skin on
1 red pepper cut into thin strips
1 ½ cups shredded red cabbage
1 bunch fennel fronds
3 Tablespoons chopped cilantro
¼ red onion, cut into thin slices

For the dressing
1 whole lemon, squeezed
½ of an orange, squeezed
1 teaspoon fresh minced garlic
½ teaspoon kosher salt
¼ teaspoon black pepper
¼ teaspoon crushed red pepper flakes
1 Tablespoon honey
1 Tablespoon dijon mustard
¼-½ cup olive oil
Instructions
Slice up all the vegetables and chop up the cilantro and toss together in a large bowl.
Make the dressing: Squeeze the lemon and orange in a separate bowl. Add the chopped garlic, salt, pepper and red crushed pepper flakes. Let stand for 1 minute. Add the honey and dijon. Whisk all the ingredients together while streaming in ¼ cup of olive oil. Dip a piece of jicama in the dressing and taste. If it's too tart, add the rest of the olive oil and whisk.
Pour the citrus dressing over the slaw and toss together. The slaw tastes even better as it sits in the dressing.