We couldn't be more thankful for the 3000+ people who took the time to subscribe to our YouTube Channel, because that means that they like what we're doing and want to support us.  That's really humbling to us!  So to celebrate, we wanted to taste a bunch of Asian snacks we've never tried before in front of the camera to say thanks!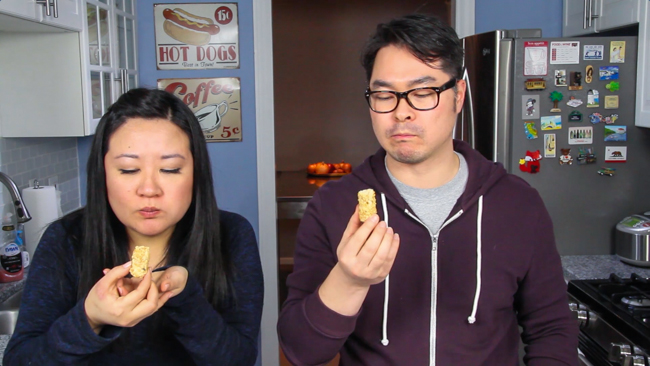 You might have already seen our previous video of us doing the Spicy Korean Ramen Challenge when we reached 1000 subscribers.  That video has surprisingly gone to be viewed over 11,000 times!  Yeah…we're still pretty amazed by that.
These days on YouTube it seems like people are amused by watching other people eat new, different, or weird food…and I kind of am too!  So we went to a tiny local Asian grocery store near our home and raided the snack aisle.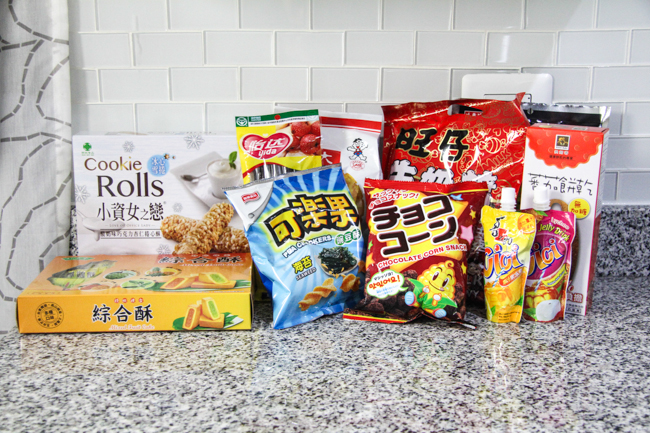 We purposely selected only the snacks that had at least some kind of English written on it, just so we could have a starting point of understanding what the packaging might contain.  We didn't pick up any Korean snacks this time.  But that's probably better because I've probably already tasted most of the Korean snacks available in the US anyways!
So we hope you enjoy our fun little video below of us trying these mysterious Asian snacks for the first time!