No pizza stone? No problem!  Making pizza from scratch at home is really rewarding and not as daunting as you might think.  Yeah I know that you can go out and buy pre-made crusts or even the raw pizza dough from most any grocery store these days, but it's really easy to whip up your own FROM SCRATCH and make just the perfect amount of pizza for two!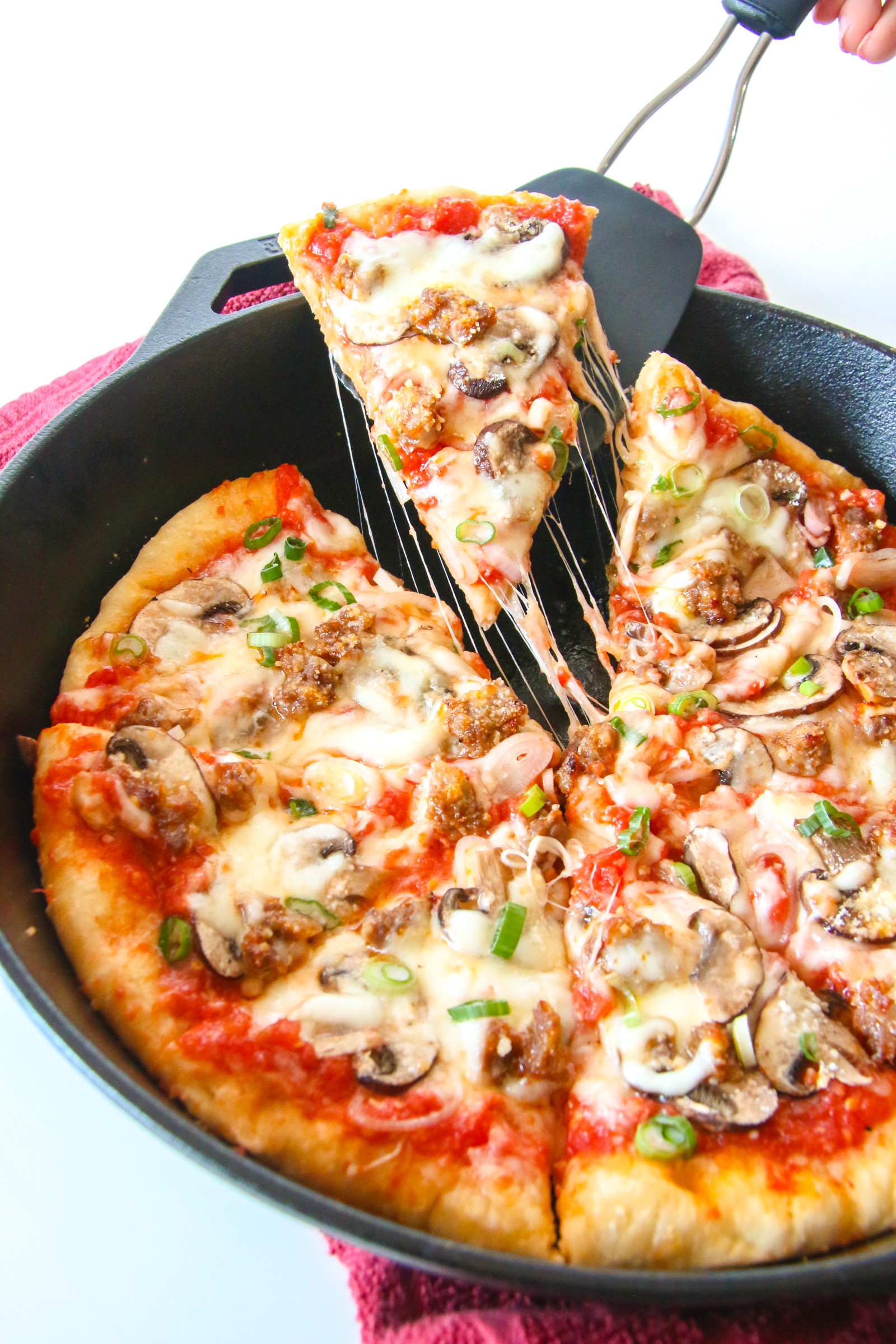 This video was another collaboration between us and LK Toepher from 6kidsProductions.  She produced our Pub Style Sliders episode from this season as well.  We know her as Lee as she has become our friend.  She's the one who challenged me to make an easy pizza from scratch at home.
At first, I was seriously tempted to go out and buy a pizza stone in order to get that crisp crust that we all love, but why bother when I could just use what I already had on hand…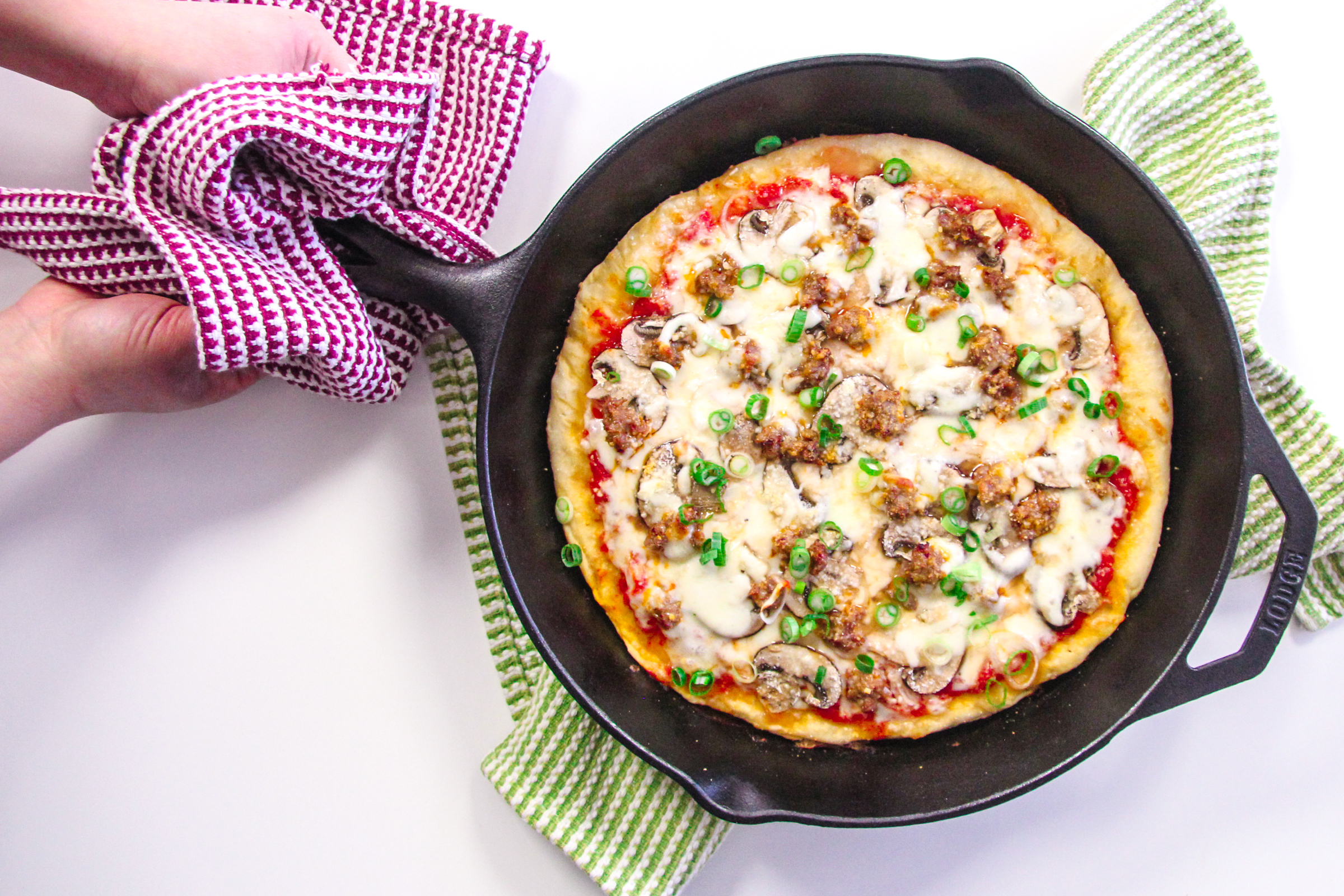 …my trusty cast iron skillet!  You can use any oven safe skillet you want as long as it measures 12 inches.  This dough and recipe is made specifically for a 12 inch skillet so be sure to use the right pan.  You start it off on the stove and then slide it into the oven to finish cooking.  Genius!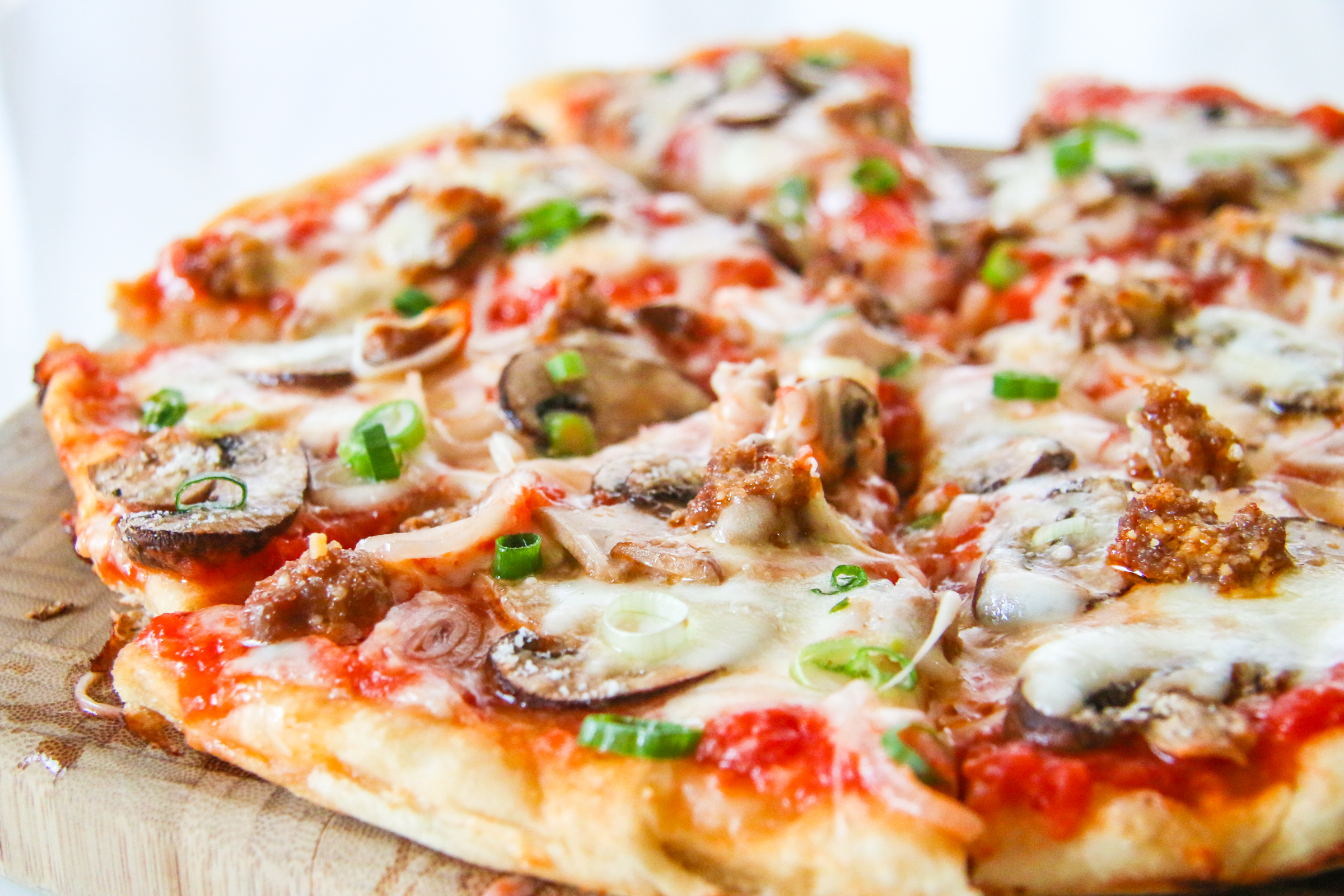 But don't worry about trying to figure out how to make this on your own because I show you how I get it done step-by-step in EPISODE 15, our SEASON FINALE of Bits & Pieces Season 2 below: