It's been a week since Joe and I attended BlogHerFood15 in Chicago, and I've had some time to process it now.  In case you don't know what I'm talking about, it's the world's largest conference for food content creators, and it's held in a different city each year.  This year, it was at the Hyatt Regency in Chicago, and Joe and I both went because we were invited to be speakers at a panel called, "Best Practices to Make Great Food Videos."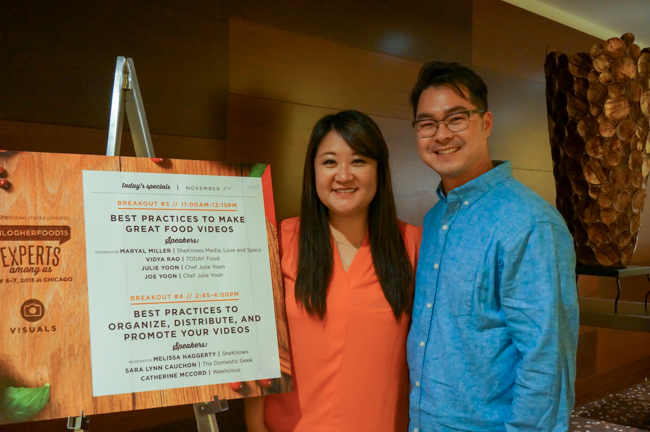 As you can imagine, mostly females attend this conference because of the name, BlogHER, so Joe was definitely in the minority.  He joked around that when he was in the bathroom and one other guy walked in, he was like, "woah…it's getting crowded in here!"  Hahaha!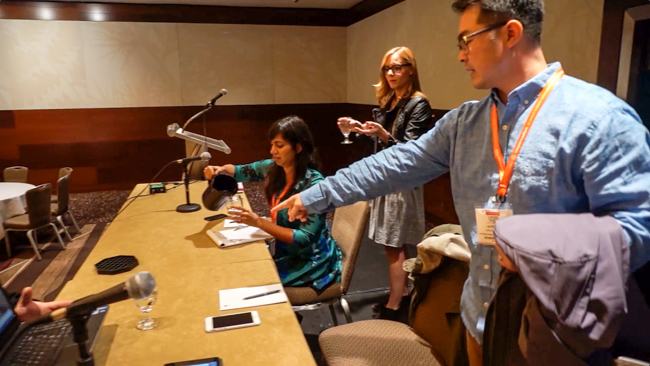 I was also asked to participate in a contest within the conference called The Pitch, along with 3 other incredible women with food-based companies.  We were all hand-selected by SheKnowsMedia, a marketing company that supports and promotes women.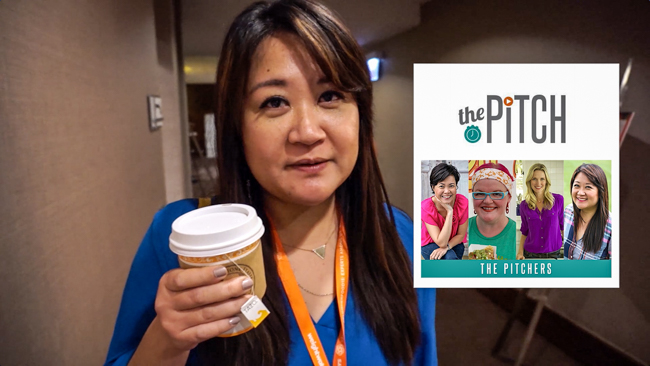 I'm still scratching my head at how in the world I got tossed in with the other accomplished candidates, but that's when I say it was divine intervention.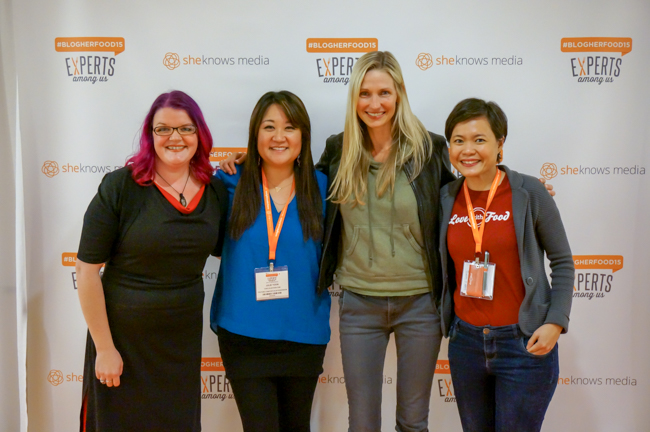 This is the thing I flew out to New York for, to record a 30 second video.  I pitched our online cooking show, Bits & Pieces, and in the video, I said a one liner like, "so if you want to learn how to make easy healthy recipes, or you just want to hang out with me and my super cute husband, then subscribe to our channel."  That one liner stuck like glue and afterwards, Joe was forever referred to as "Super Cute Husband" everywhere he went, and he was like, "this is the BEST conference EVAR!!!"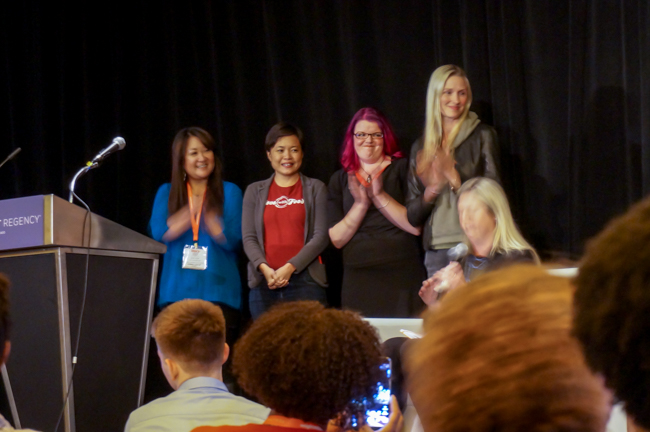 You also walk away with tons of swag so it's advised to bring an extra bag or make sure you have plenty of space in your luggage if you're flying.
And of course being YouTubers and all, we recorded a vlog of our experience there, so if you want to know what it was like for us at BlogHerFood15, then watch our video below: