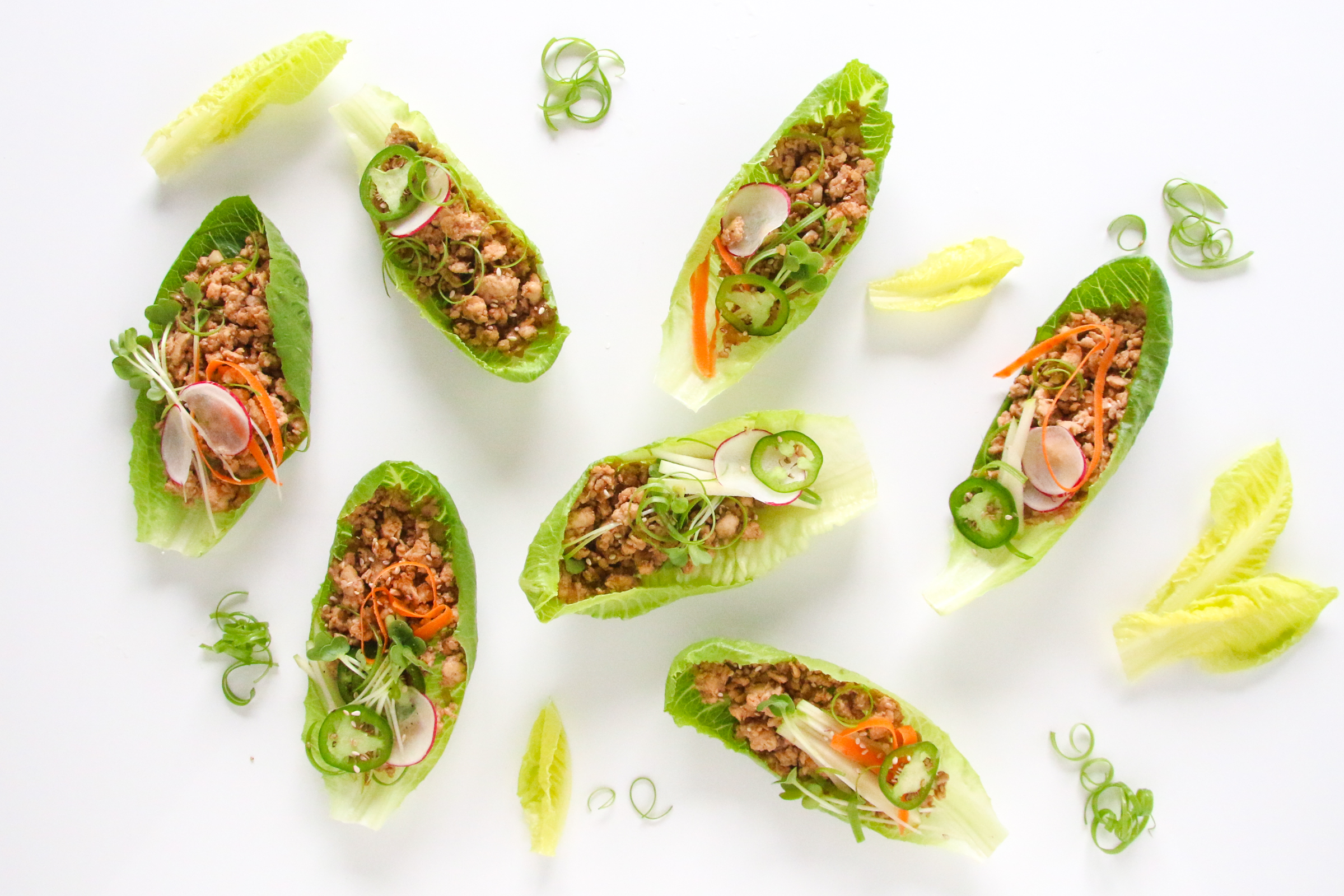 These Asian Lettuce Wraps are nothing more than seasoned ground meat nestled in a crisp lettuce leaf.  You adorn them with fresh toppings of your choice, and dinner is done in a jiffy with only one pan to clean.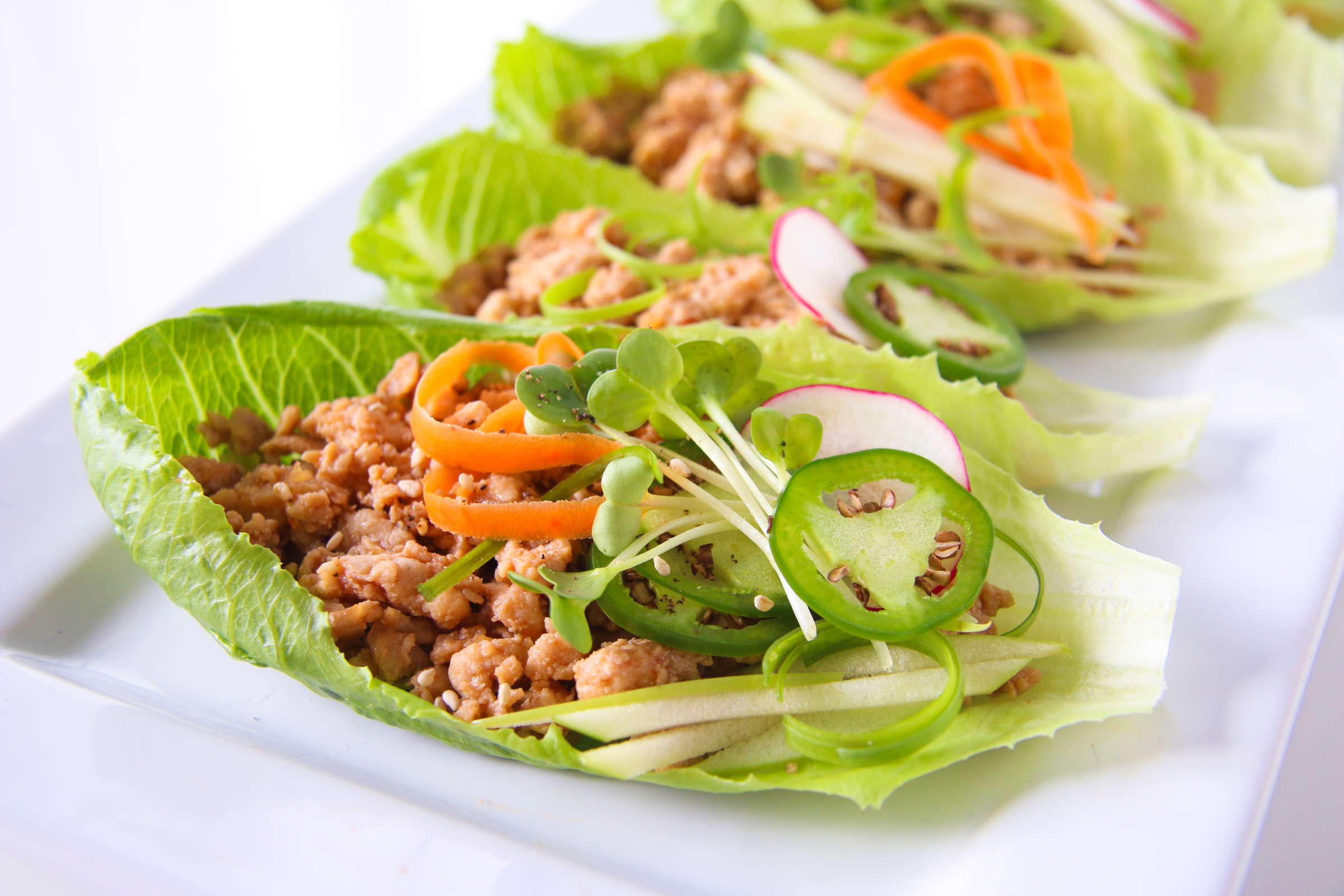 The kind of meat you choose to use is not really important.  Use whatever you prefer or already have on hand.  I chose to use ground chicken to keep things a little lighter, but ground beef, pork, or turkey works too!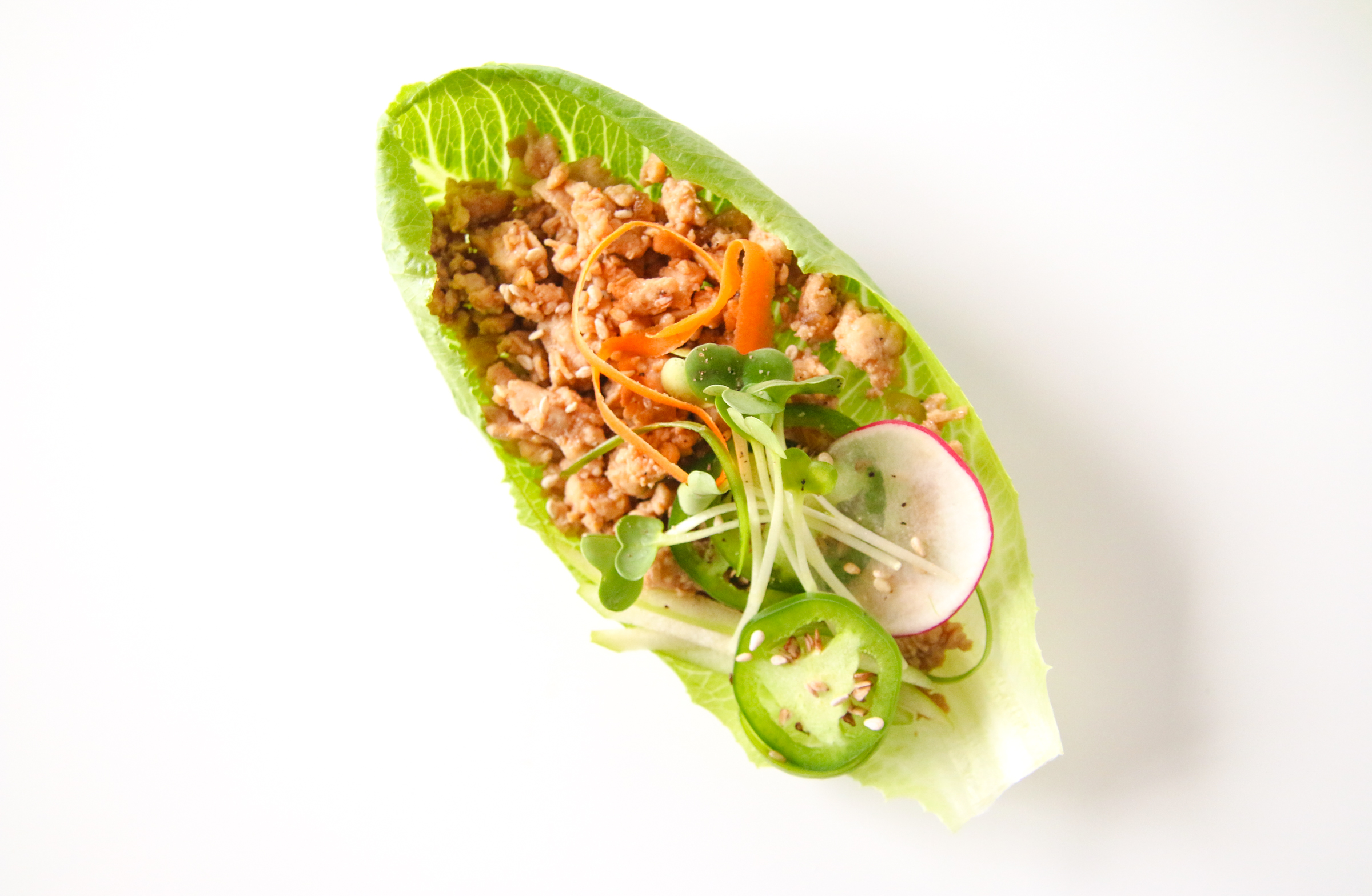 I based these wraps around the kind you would typically order as an appetizer at a restaurant like P.F. Chang's.  The chicken is seasoned with hoisin sauce, which is a sweet Asian BBQ sauce.  And then I have fun with the toppings by pulling out whatever is leftover in the fridge.  This is perfect low-stress food for entertaining because your guests could assemble their own cups and you don't have to slave away in the kitchen by yourself.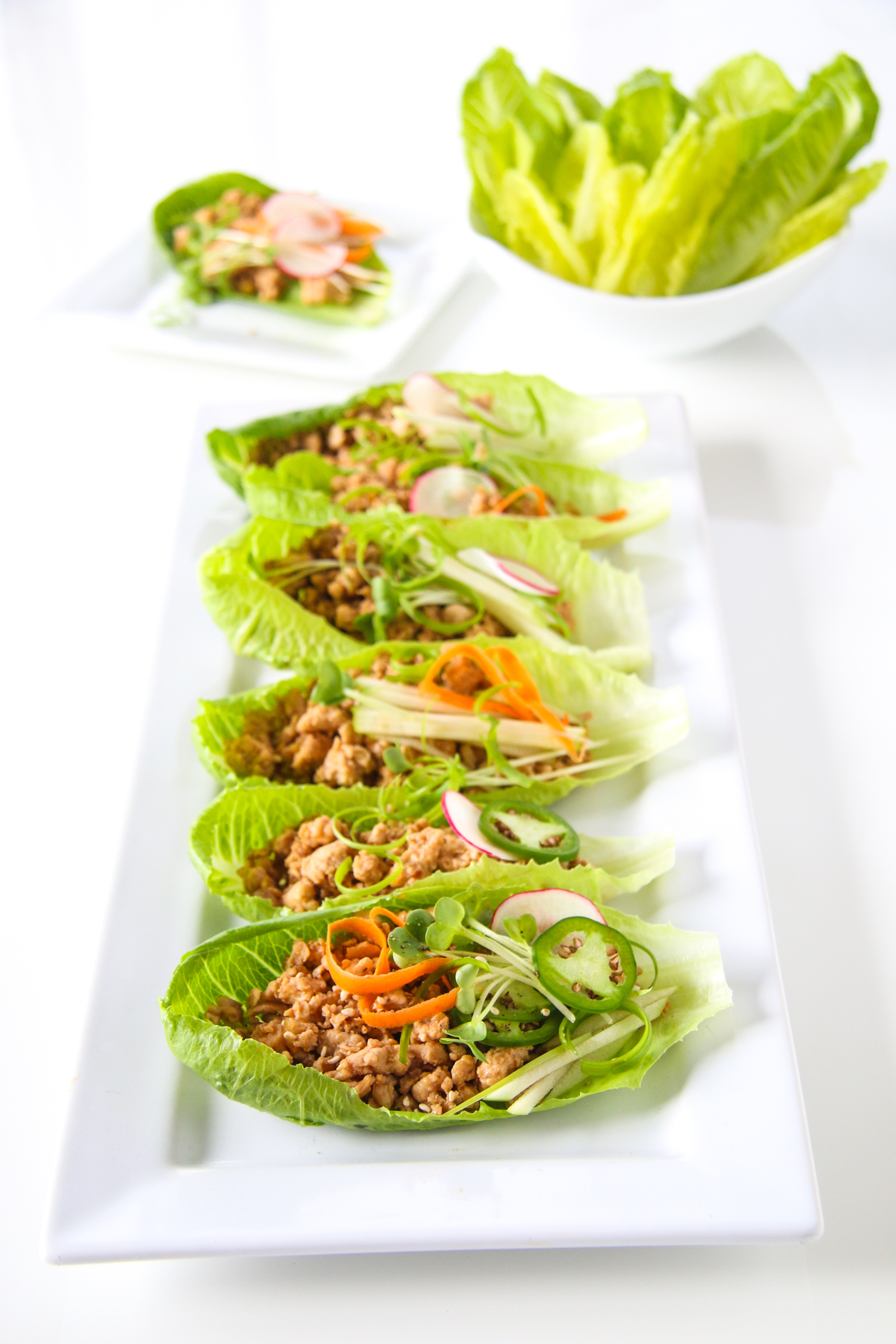 Maybe that's why I decided to make these for our last episode for Season 3, because I wanted to keep things easier for ourselves for our last shoot too.  "Simply Summer Fresh" has been a lot of fun, but now that the weather is starting to cool down and I see Facebook posts about kids going back to school, I know it's time to bring this season of our show to an end.  Watch how I make these Asian Lettuce Wraps in EPISODE 12, our SEASON FINALE of Bits & Pieces SEASON 3 below.