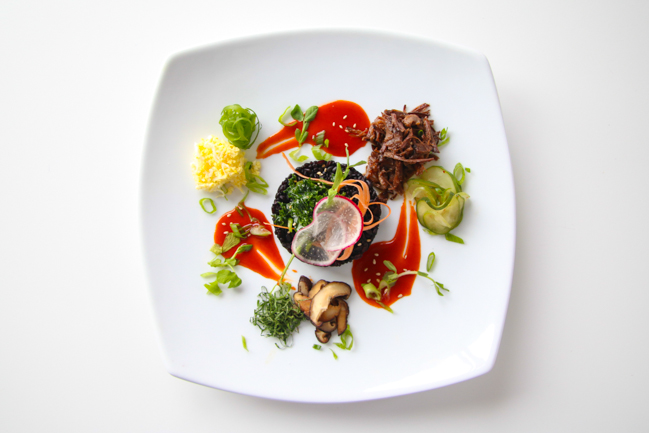 I was asked by an organization called Crossing Borders to be one of the chefs cooking for a fundraising event in Chicago called, "Eat for North Korea."  They expected about 200 people to show up and 100% of the ticket sales would go directly towards providing aid to the North Korean refugees living in China.  I think the concept that people were going to be eating for the starving people in North Korea was the perfect ironic marketing tool…so kudos Crossing Borders for coming up with that title!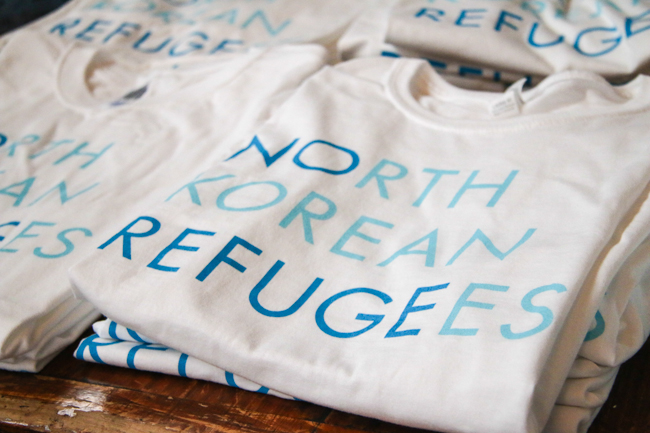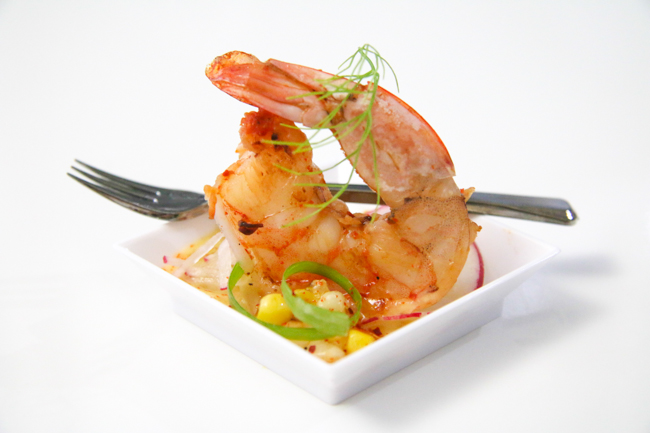 Grilled Shrimp with "Oksusu" Puree (Corn Puree made with Korean chili and sesame oil)
It was a fantastic event.  It was raining pretty hard that day and it was on a weeknight, so I don't think as many people ended up coming out as originally expected, but Crossing Borders was still able to raise a good chunk of change, and those who did come out, left more aware, full, and happy.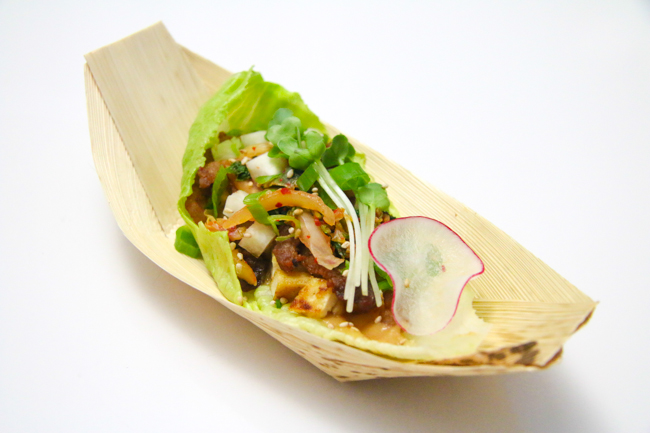 Kimchi Pork Belly Lettuce Cup with Denjang Vinaigrette
The food for the night was supposed to be provided by a generous Korean restaurant called Dak Wings and little ol' me!  EEEK…say what?  I knew I couldn't handle this much volume on my own, so I recruited our friend Chef James Park to help me develop the menu, and we went in as a team.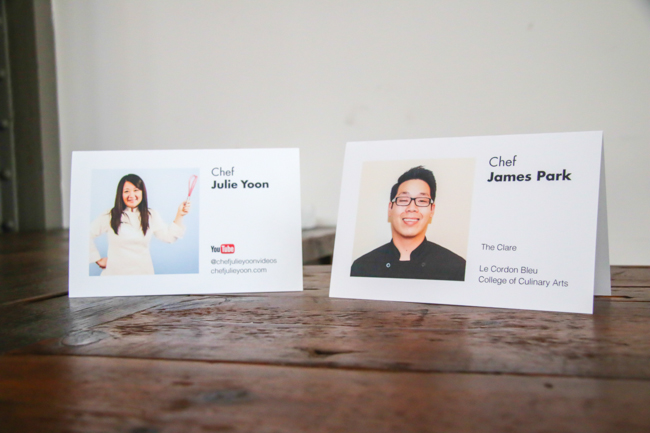 We came up with 3 different dishes which we called, "New American-Korean Cuisine."  We also received assistance from Chef Dan Song on the night of the event, and we were thankful for the extra pair of hands.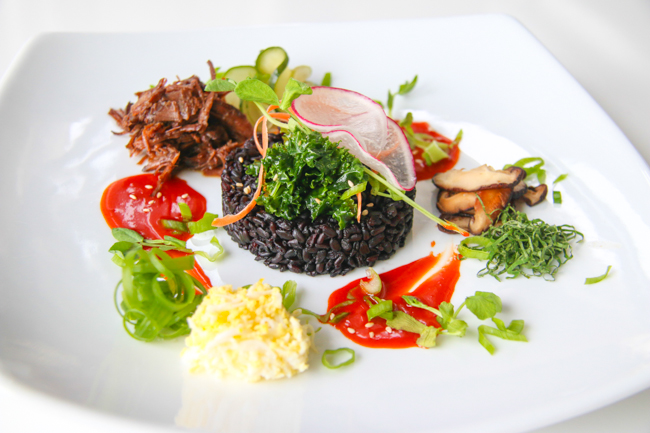 "Bibimbop" (Black rice, braised short ribs, assorted vegetables, and gochujang sauce)
I'll be honest and say that the timing of this event was a little crazy because we were so busy with our own work, but through the grace of God, we still managed to get ALL our work done and I came out of this experience unscathed…a little tired, but alright.  You can watch our experience of preparing for this amazing event in our VIDEO below: