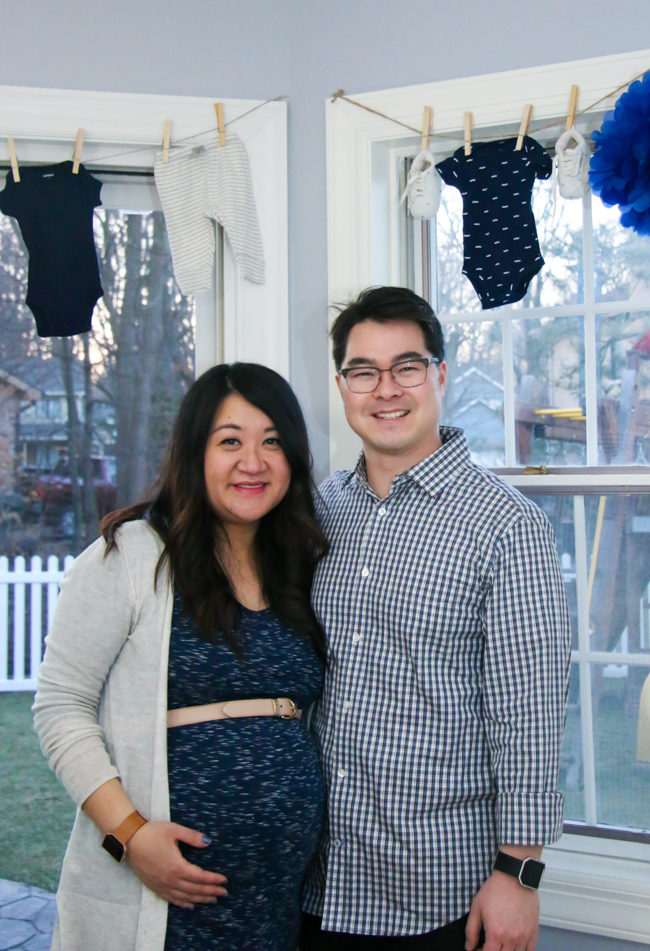 I already mentioned in a previous blog entry that I was blessed with two baby showers.  My east coast one was a cute and quaint tea party with just a few close friends and family, when I was visiting over the holidays, and today I want to share with you my Chicago shower, which was a larger affair.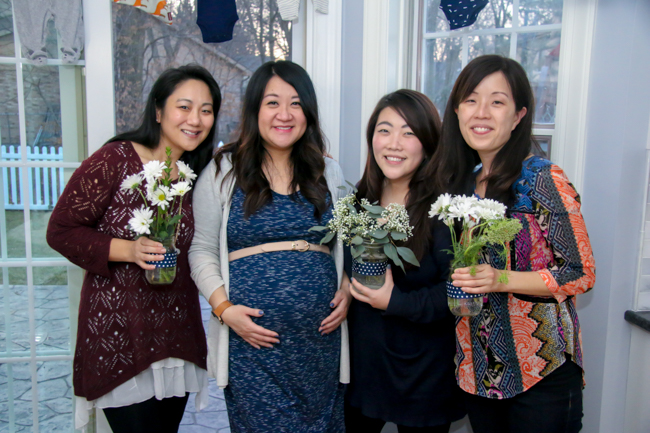 My sweet friends Katie, Audrey, and Sandy threw the entire shin dig for me at Katie's house and they went to town with the decor and little details, including Audrey's awesome hand lettering for all the signage.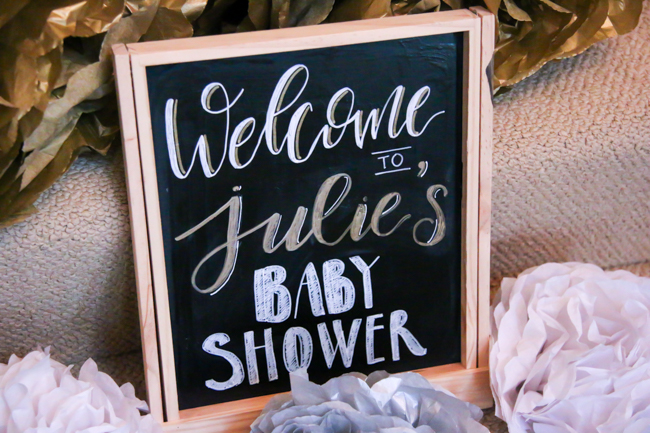 When they asked me what kind of "theme" I had in mind for my shower, I didn't really know how to express it so I sent them a mood board…basically a picture of a collage of items I already had lying around my house that represented my taste.  Hey, I blame it on my fashion design days where I made mood boards all the time.
My friends were cracking up when they saw it, but they totally got the hint… navy, silver, gold, polka dots, stripes, and modern with rustic touches.  I also said that I wasn't really into a ton of animals but if they wanted to incorporate, I didn't mind a fox… so they took that idea and ran with it.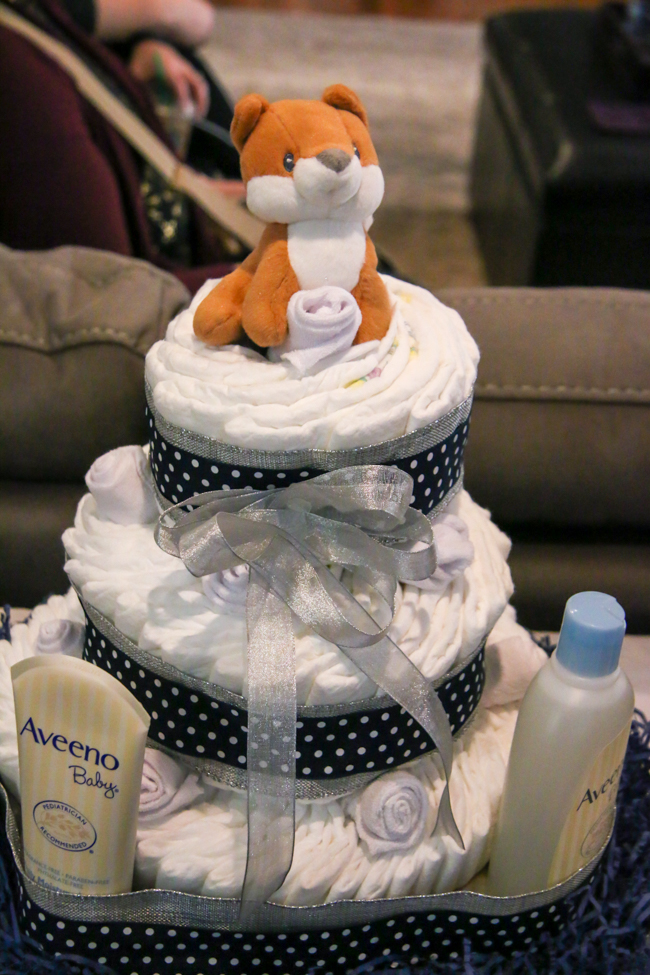 Sandy told me about how they watched a YouTube tutorial video of some guy making this diaper cake using different sized frying pans.  They followed it exactly and did a great job…haha!  And Joe and I were impressed by Audrey's Illustrator skills to draw and design these custom fox labels from scratch for the party favors.  I have some seriously talented friends.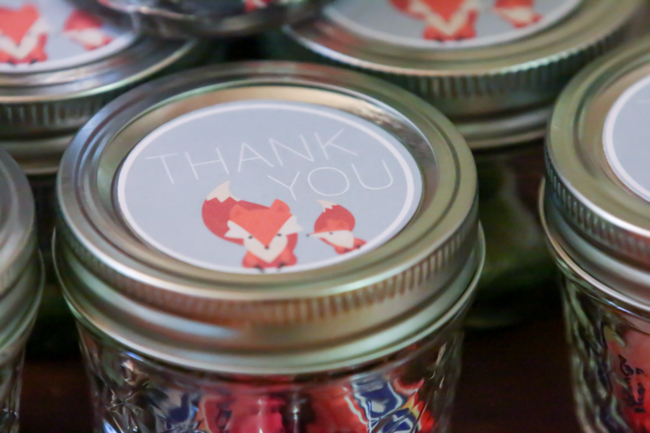 By the way, this little fox rattle is so perfect and adorable that I already packed it into my hospital bag so our baby can have a little friend when he first enters the world.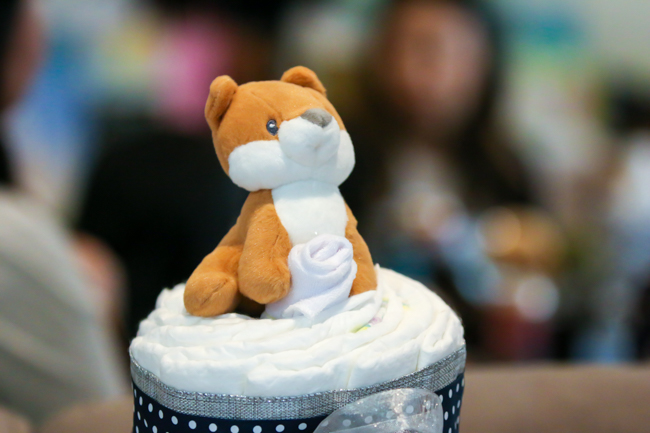 I really didn't want them to spend a ton of money on decor so they rummaged through my home and took items I had previously used to decorate our table settings during my supper club days, like my mason jars and DIY spray painted bottles.  But when I showed up to the party, I was so impressed at how they repurposed everything.  It all looked so different and beautiful!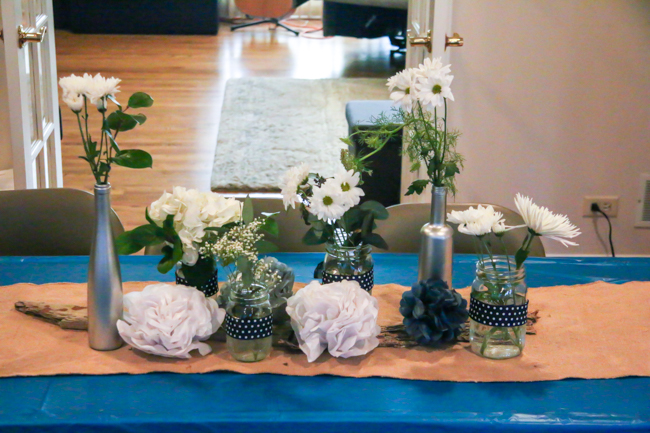 I loved that the colors of the flowers were kept in a simple white and green motif, which added to the clean and rustic vibe.  Since there were so many guests, there were tables set up all throughout Katie's house, which made it feel like a chic little restaurant.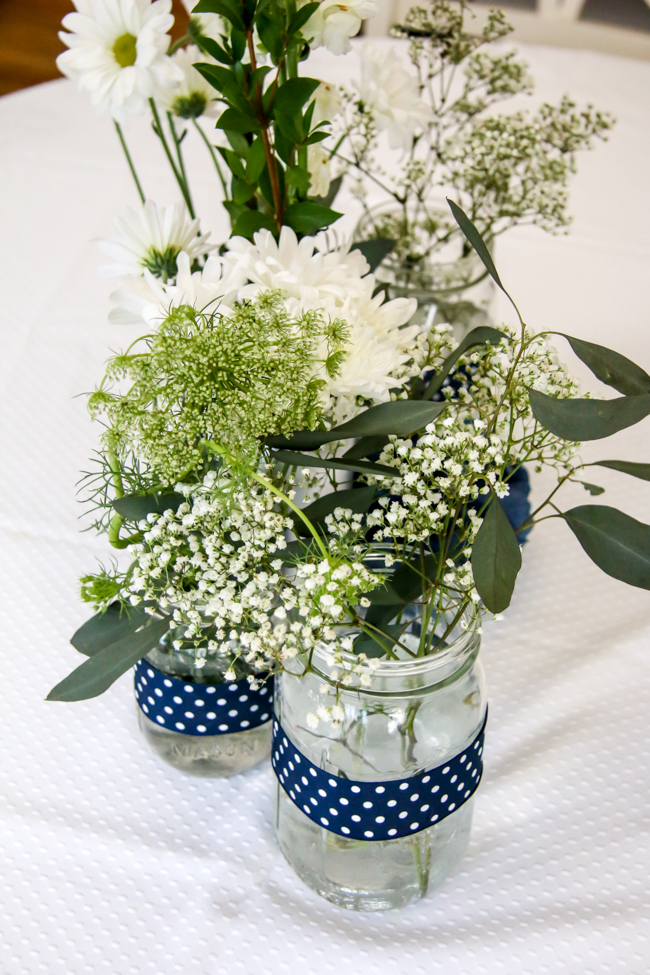 My friends also came to my place and stole some onesies and accessories that I had already inherited as either gifts or hand me downs before this party.  They used them to hang around the house as part of the decor.  I think it was perfect that one of my friends from the east coast had just sent me a fox print bandana bib too!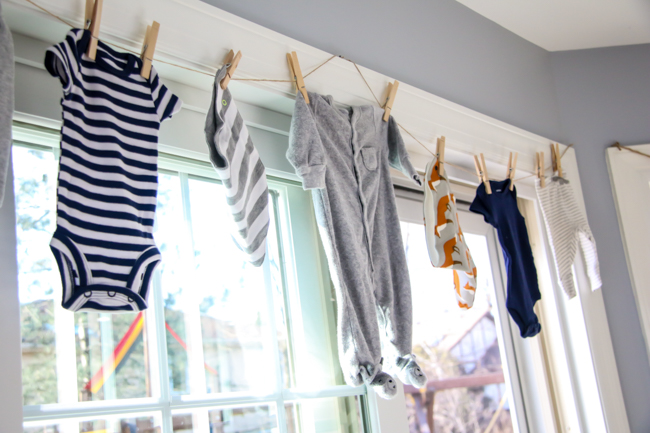 The food was a lovely and elegant spread of little nibbles and desserts since the party was held sometime in between lunch and dinner.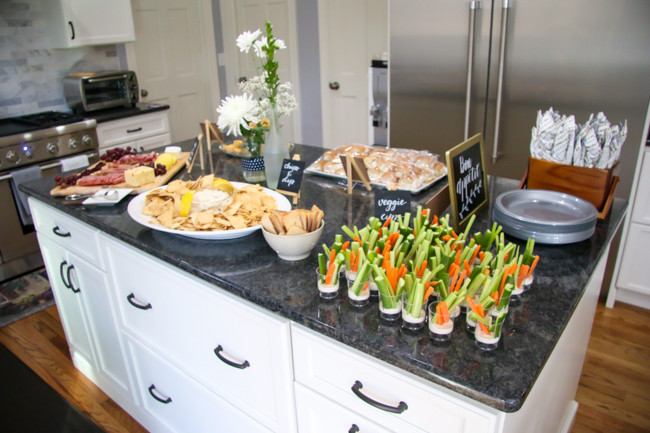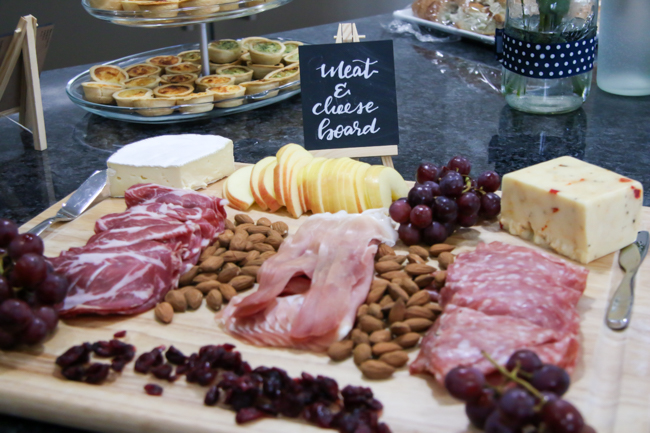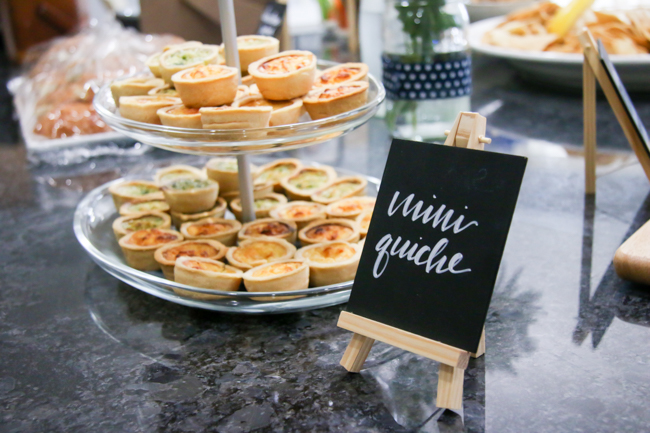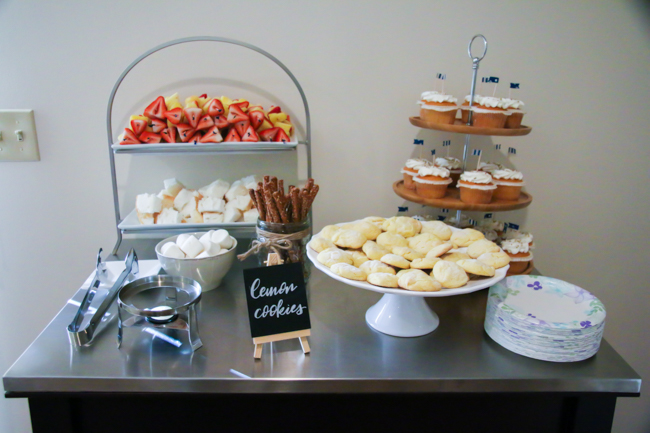 Everything was so tasty and presented nicely.  Some guests even wondered if I catered my own party! Ha…it kind of looks like I did, but trust me, I had no hand in this. This just goes to prove how well my friends know me and my style 🙂