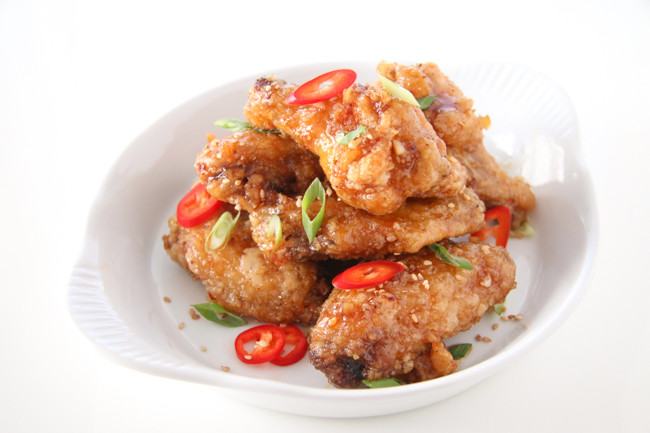 I love fried chicken in any form…seriously it's my weakness and all my friends know it…but Korean fried chicken is something extra special.  Dakgangjeong is sweet crispy fried chicken.   Dak means chicken and Gangjeong is a type of Korean sweet that is fried and coated in a sticky sauce. Can the name be any more self explanatory? They crackle when you bite into them, but they remain juicy and soft on the inside.
This is due to TWO reasons:
1. They are coated in potato starch
2. They are DOUBLE fried.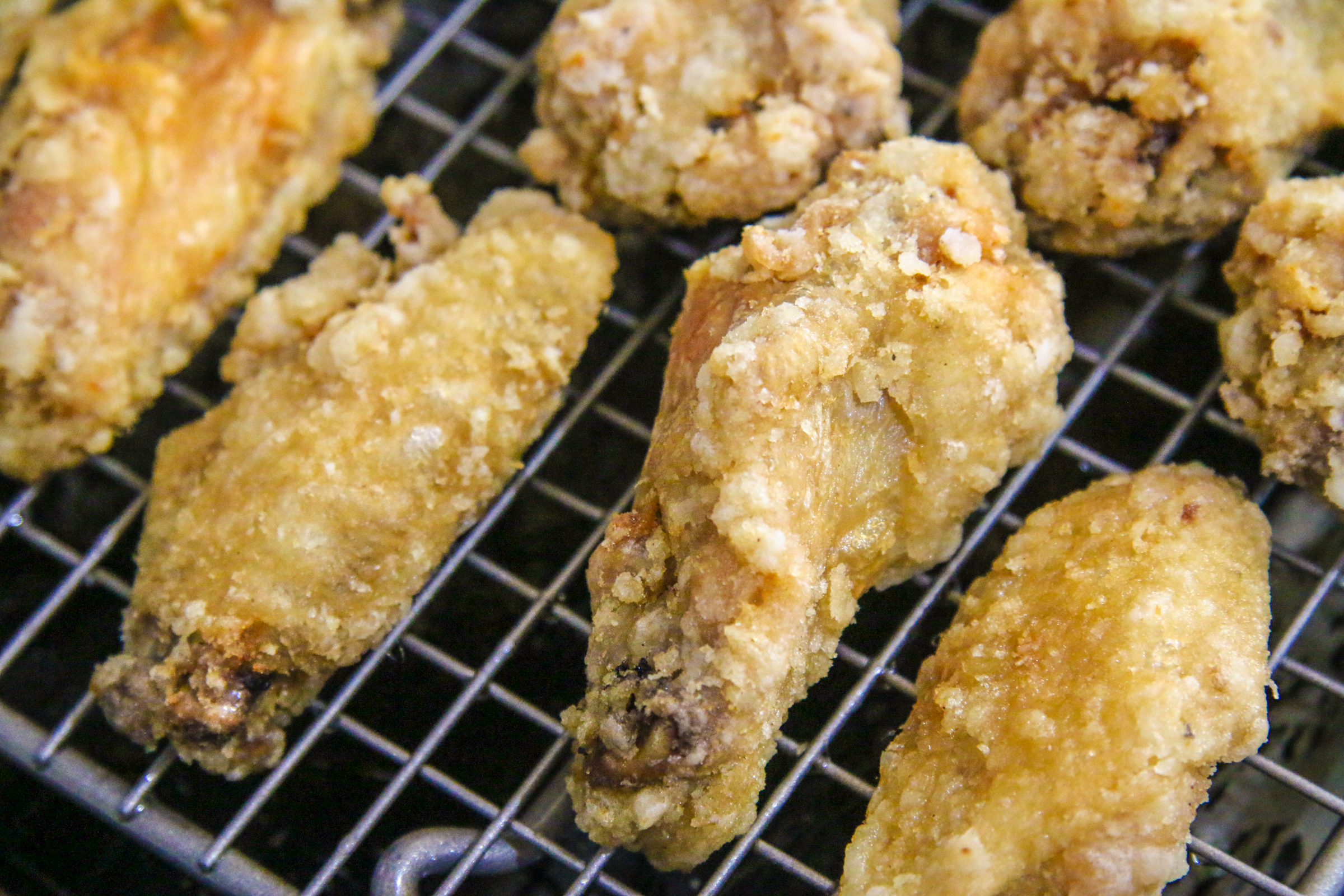 What I love the most is that these wings are exceptional party food because you can make them in advance and hold them at room temperature.  Even though they're covered in a sauce, they somehow remain super crispy.  There's nothing worse than soggy fried chicken right?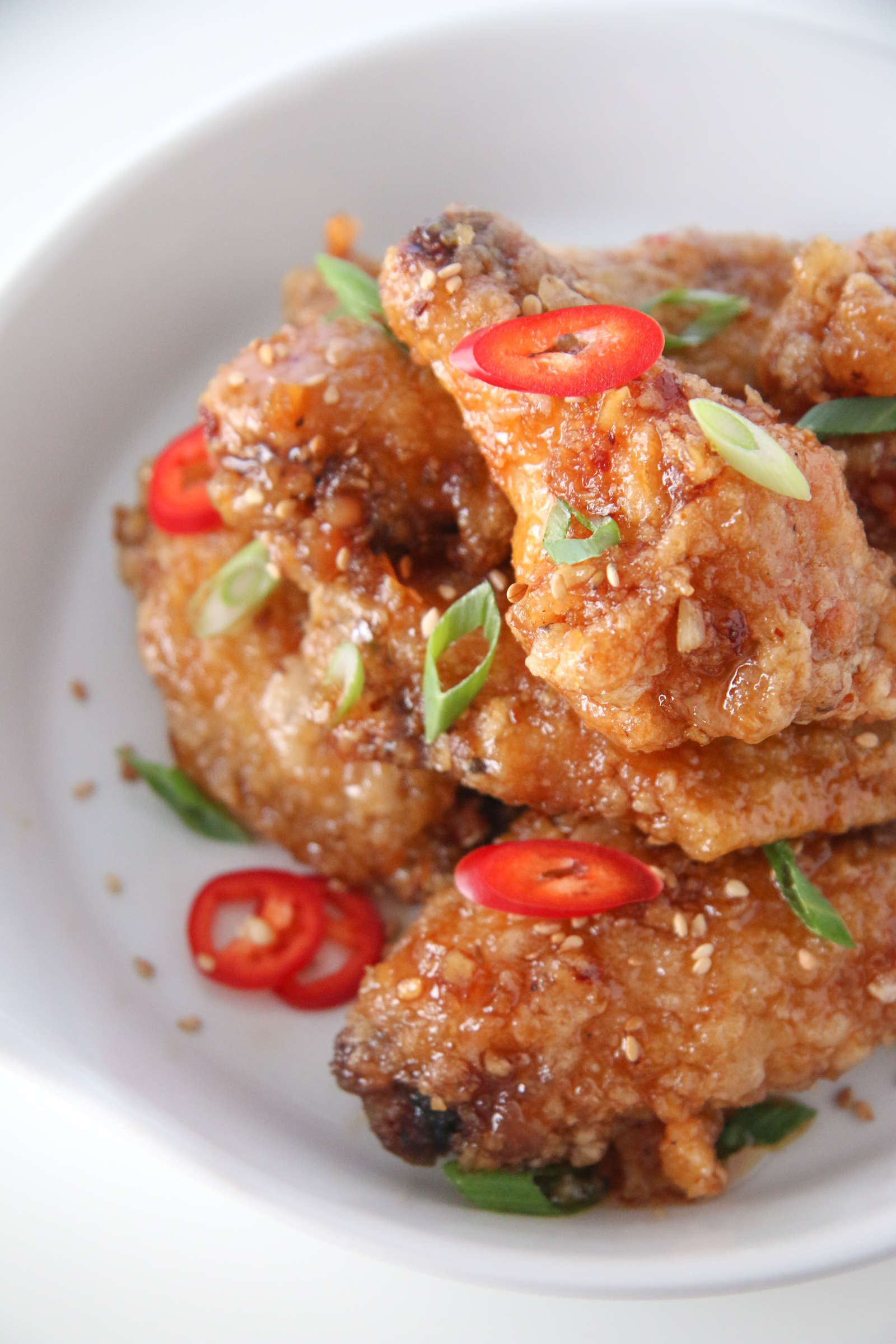 In fact, in a Korean household, you will most likely see these wings on the table whenever there's a special occasion.  And you bet they get snatched up in an instant. These are crowd pleasing wings because they're sweet rather than spicy, so kids love them too.  I remember this being one of my childhood favorite dishes and I'd love whenever we'd go to a Korean wedding at our church because I knew these wings would be there!
But there's no need to wait for a special occasion to make them because even though there are a few steps required, they're all pretty easy to tackle.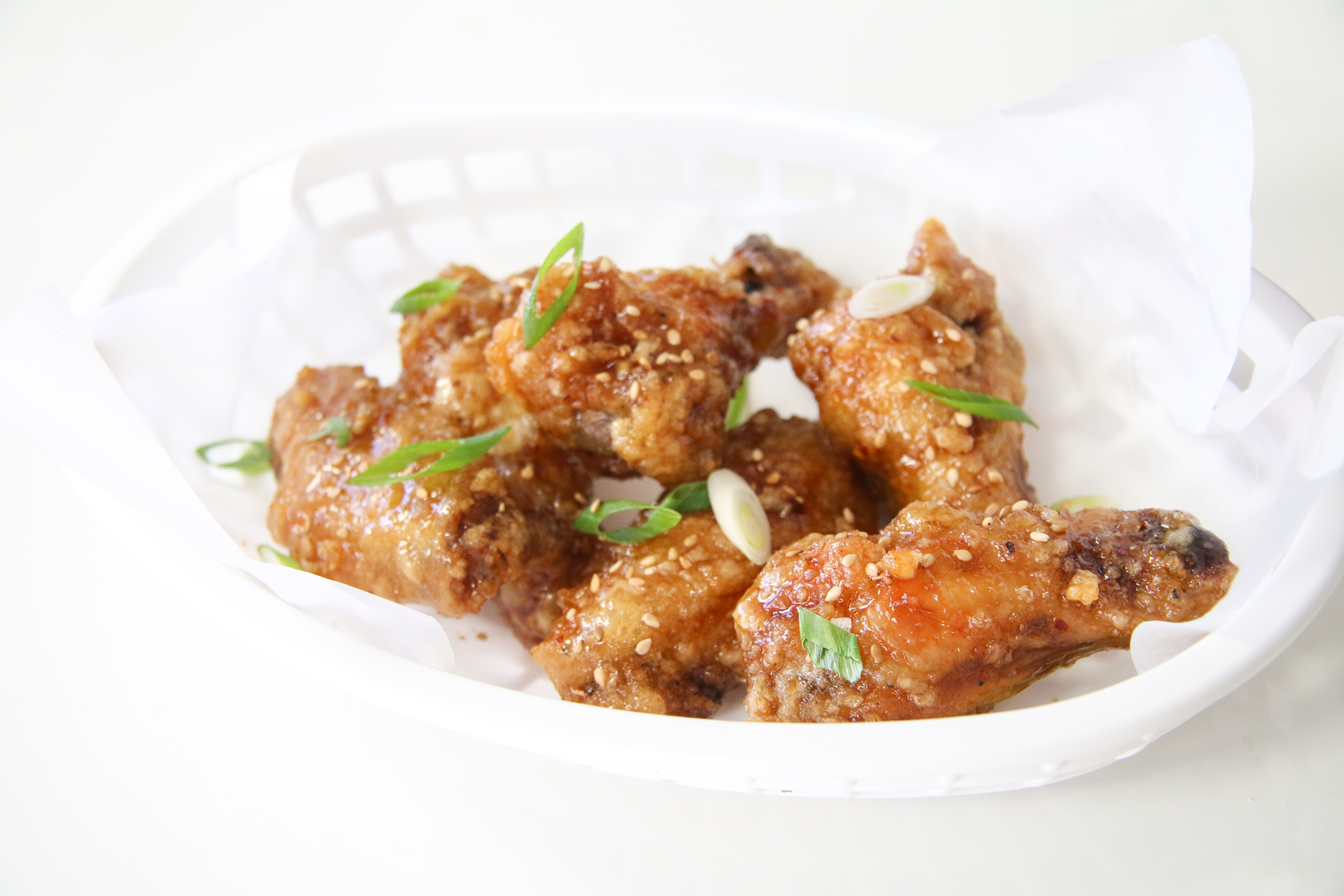 I'd honestly make them more often for a potluck or party, but the problem is that I know I'd have to make A LOT, maybe even doubling or tripling this recipe, because they'd be gone as soon as I put the platter on the table!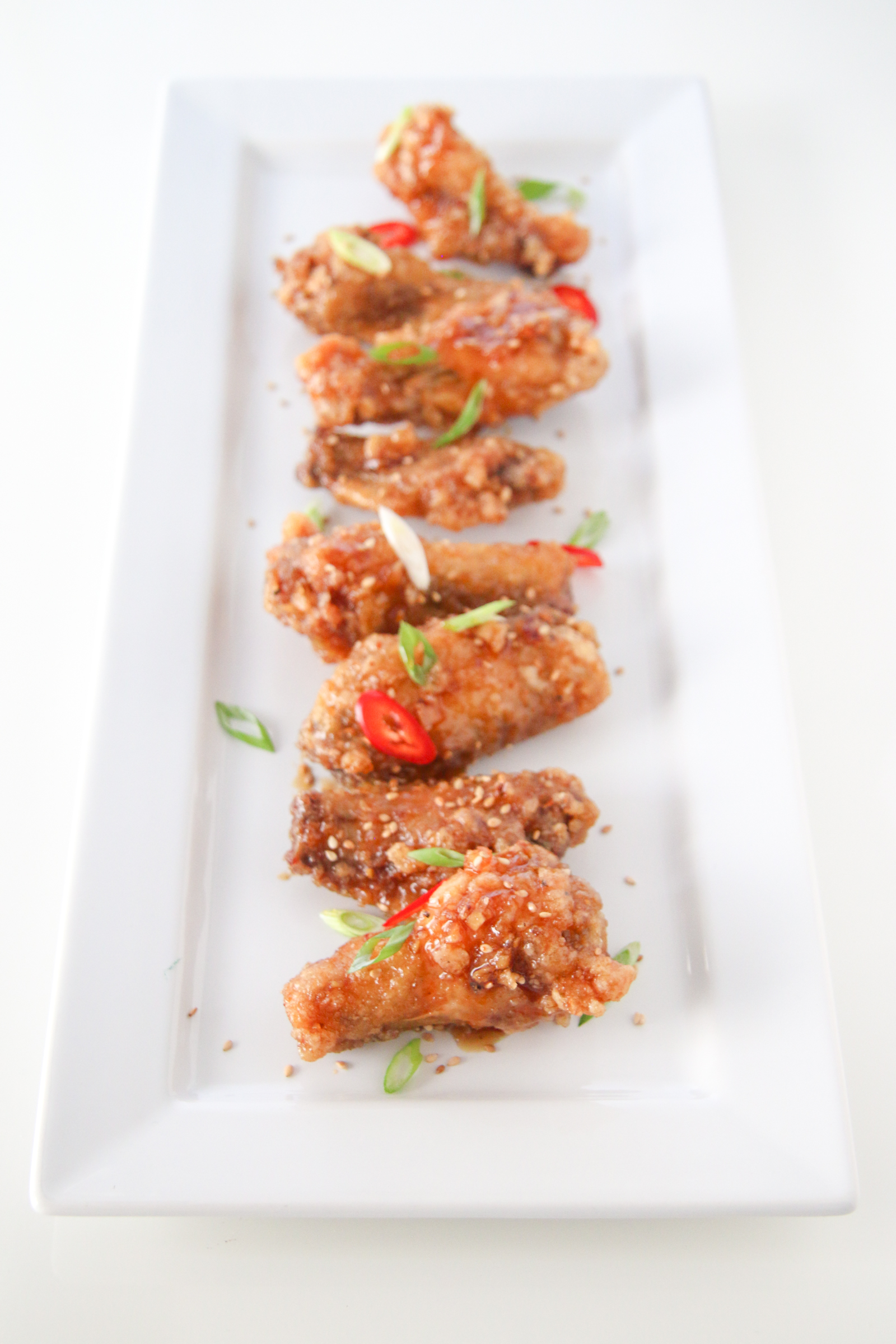 So for now, I selfishly make them at home and EAT THEM ALL (cue maniacal laughter).  You can see how I make these addictively sticky sweet Korean fried chicken wings, Dakgangjeong in EPISODE 15, our SEASON FINALE for Bits & Pieces SEASON 4.  But I should probably be a pal and warn you not to watch this video late at night when you're about to go to sleep because it will make you CRAVE these wings like no other!  Watch how I make them BELOW: