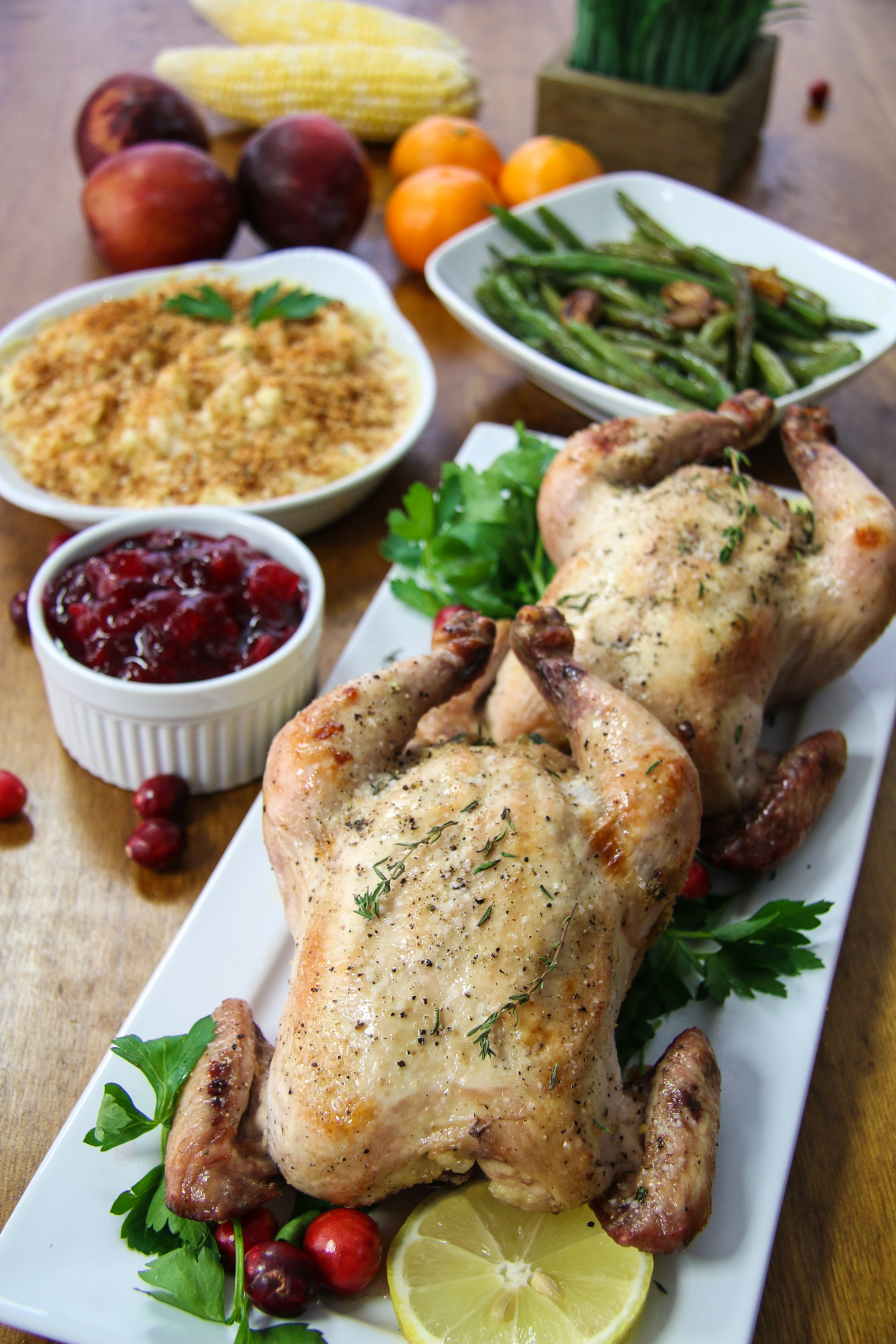 Making a Thanksgiving dinner for two sounds daunting and not worth the effort, right?  It's hard to imagine wanting to put in the energy to make a million side dishes, or roast a whole turkey for just two people.  And yet you still want those familiar and comforting smells to fill your home!  Ugh…so what do you do?  I think I have the solution for you.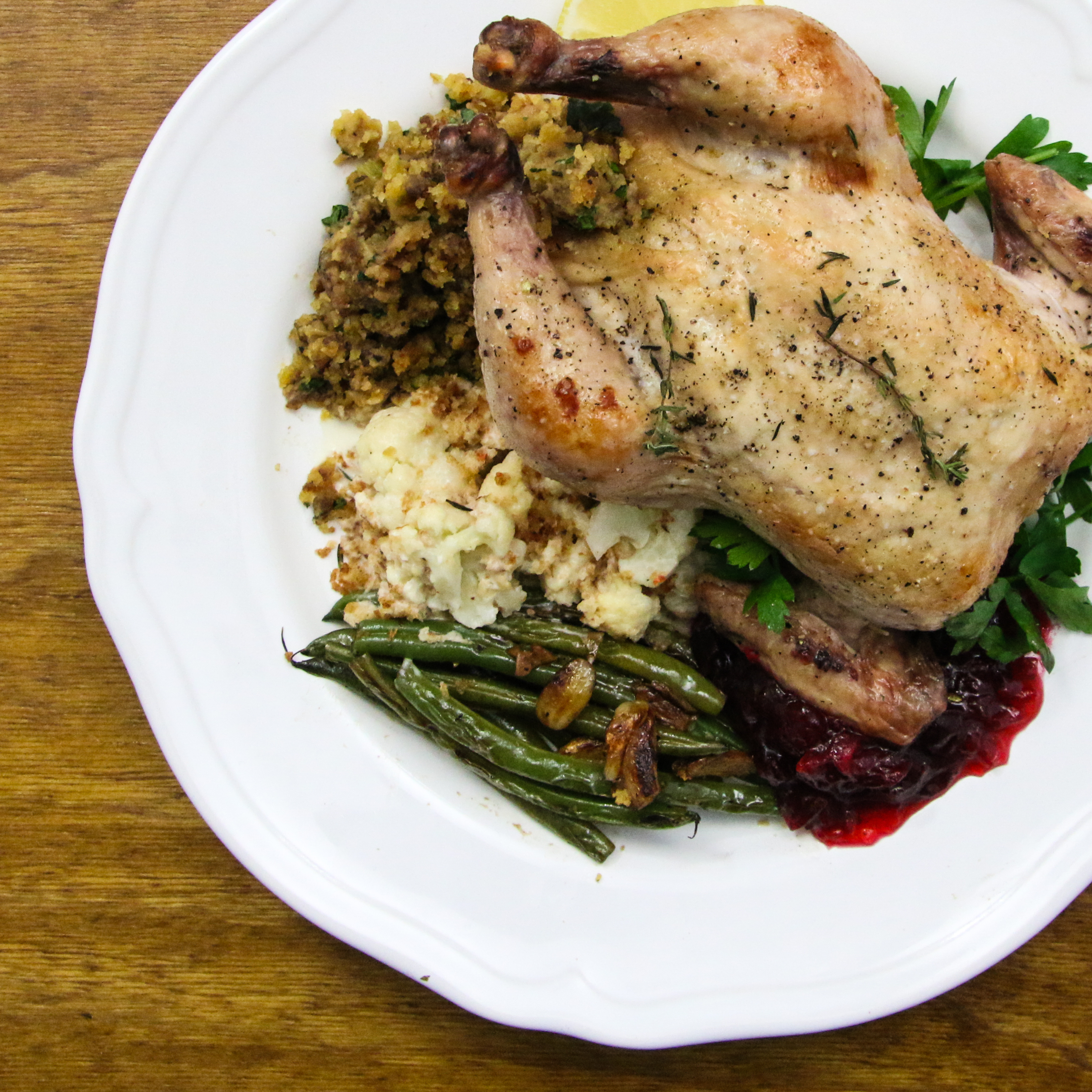 When we first moved out to California, we weren't able to "go home" for the holidays, so we were on our own, JUST THE TWO OF US (cue Will Smith).  At first I decided we would do the restaurant thing (gasp).  It was unreasonably warm that day, and since I didn't have any cooking to do, we donned our shorts and flip flops and walked to a local coffee shop.  We sat outside and sipped our iced coffees…in silence.  My guess was that people were home COOKING.
It made me SO SAD that I got up immediately and decided we were going to the grocery store, and I was going to cook for us after all.  Since I didn't plan out our feast for days in advance, I just grabbed what I saw there, and that was Cornish game hens.  Perfect!  I knew they would look like miniature individual turkeys, filled with stuffing, but take less time to cook.  And of course I also had to bust out a few easy sides.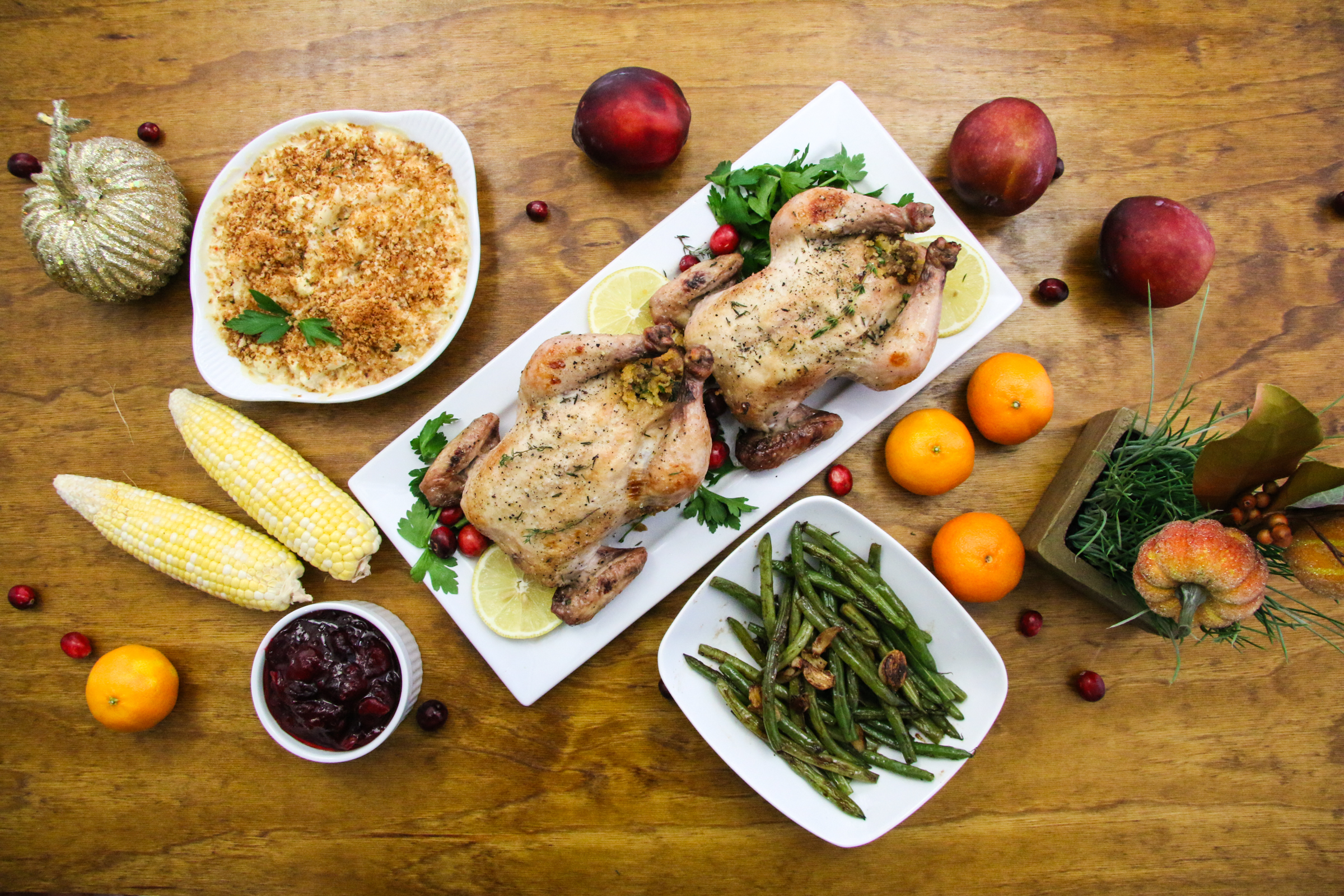 It did take the rest of my day to cook everything, but we were so happy in the end, and it was totally worth it.  So today, I wanted to recreate that meal that I remember and look back at so fondly.  But you can see how I make all of these easy and scrumptious dishes in EPISODE 3, our "Thanksgiving Special," of Bits & Pieces Season 2 below: