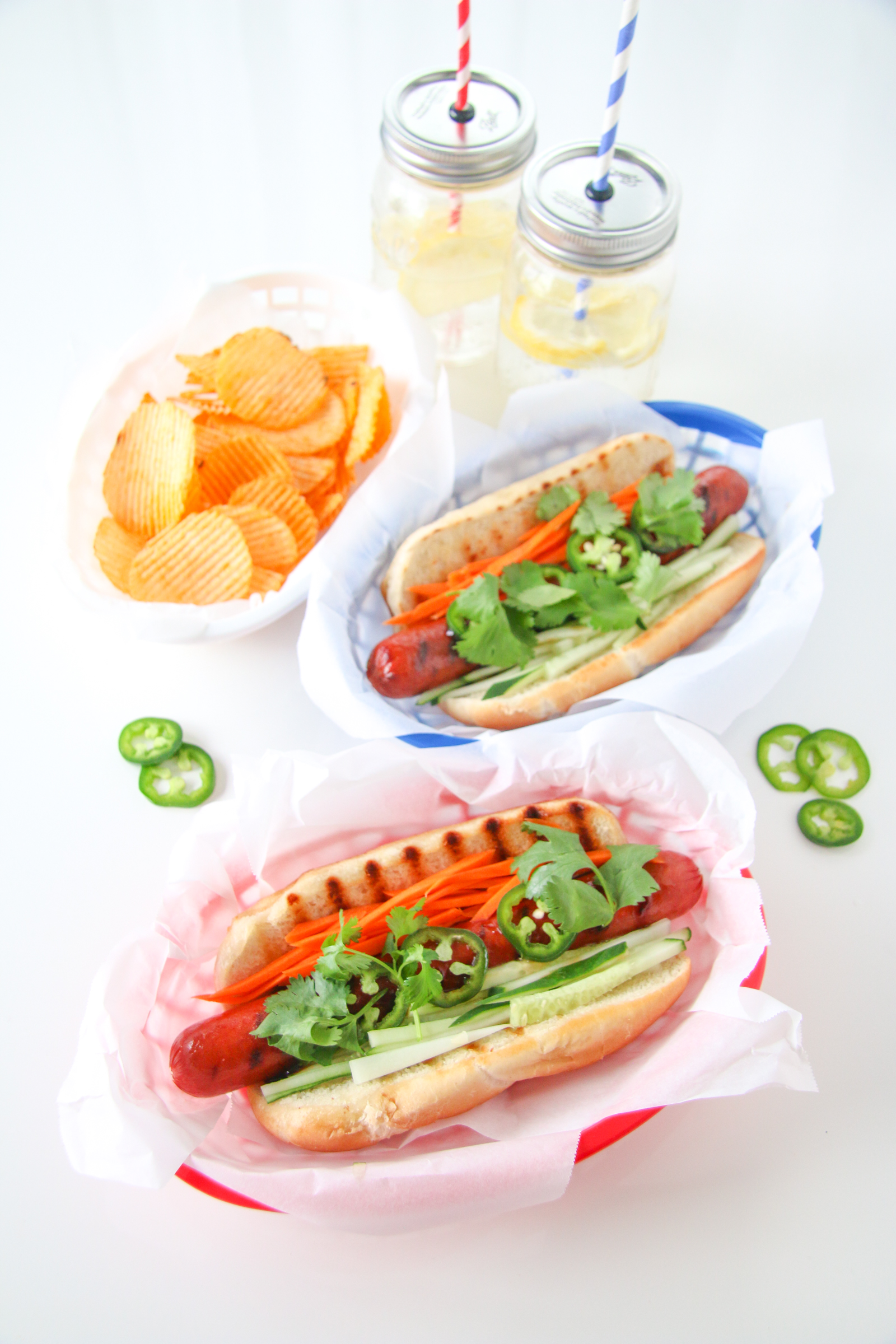 It's truly amazing what a few simple touches can do to ordinary hot dogs.  This is almost another "non-recipe," but it's too good not to share.  If you want to attempt something a little different for the 4th of July, you've gotta try making these Banh Mi Hot Dogs.  It all began with some leftover ingredients from my Shrimp and Avocado Summer Rolls.  I don't like waste so I had to put those ingredients to good use.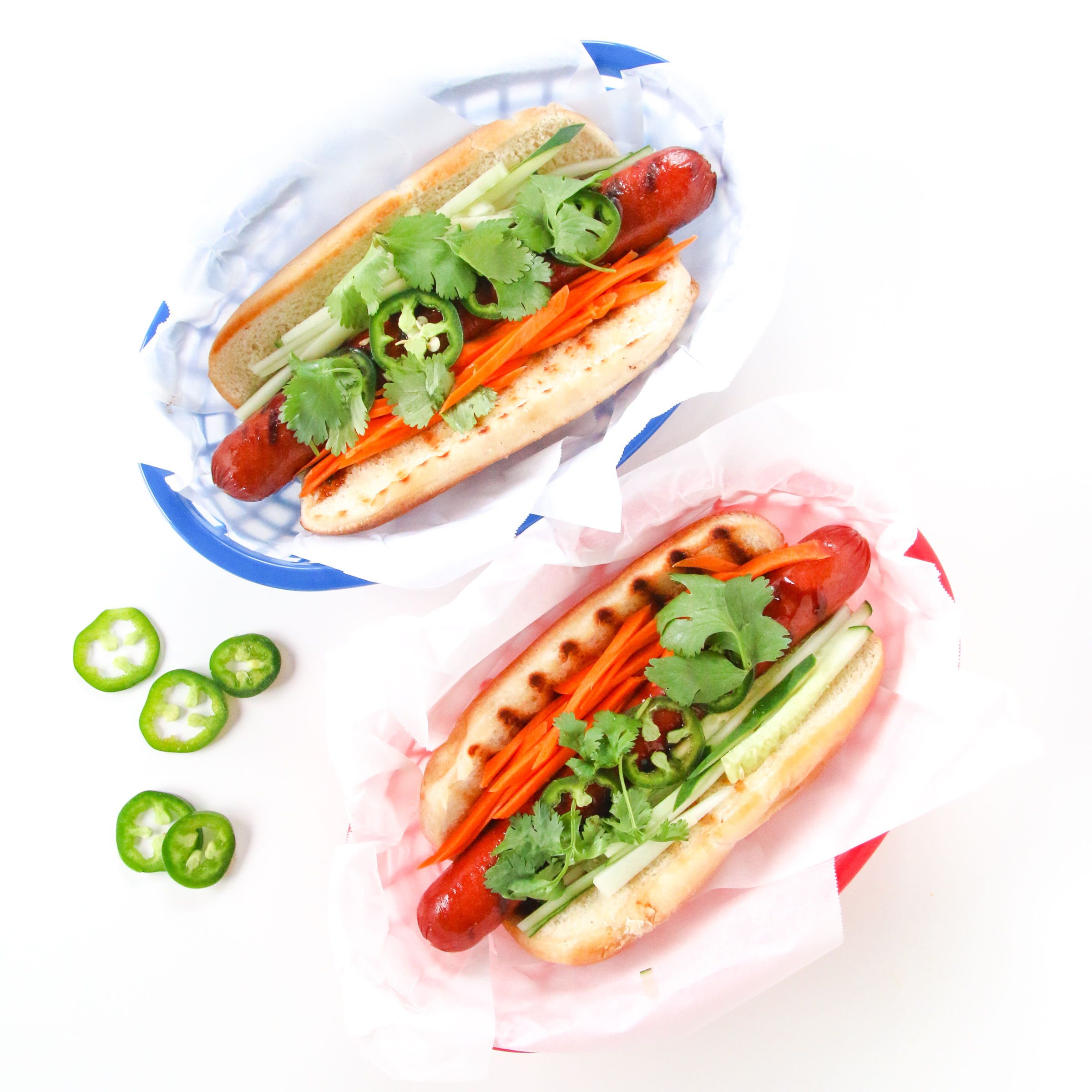 Now I don't know why I haven't been eating hot dogs like this my entire life!  This fantastic combination of flavors REALLY works!  In fact, we tried eating regular hot dogs not too long ago and realized that our tastebuds were permanently ruined forever.  So if you don't want to be spoiled like us, then don't attempt this recipe.  You'll be sorry you did because you might not be able to eat a normal hot dog again.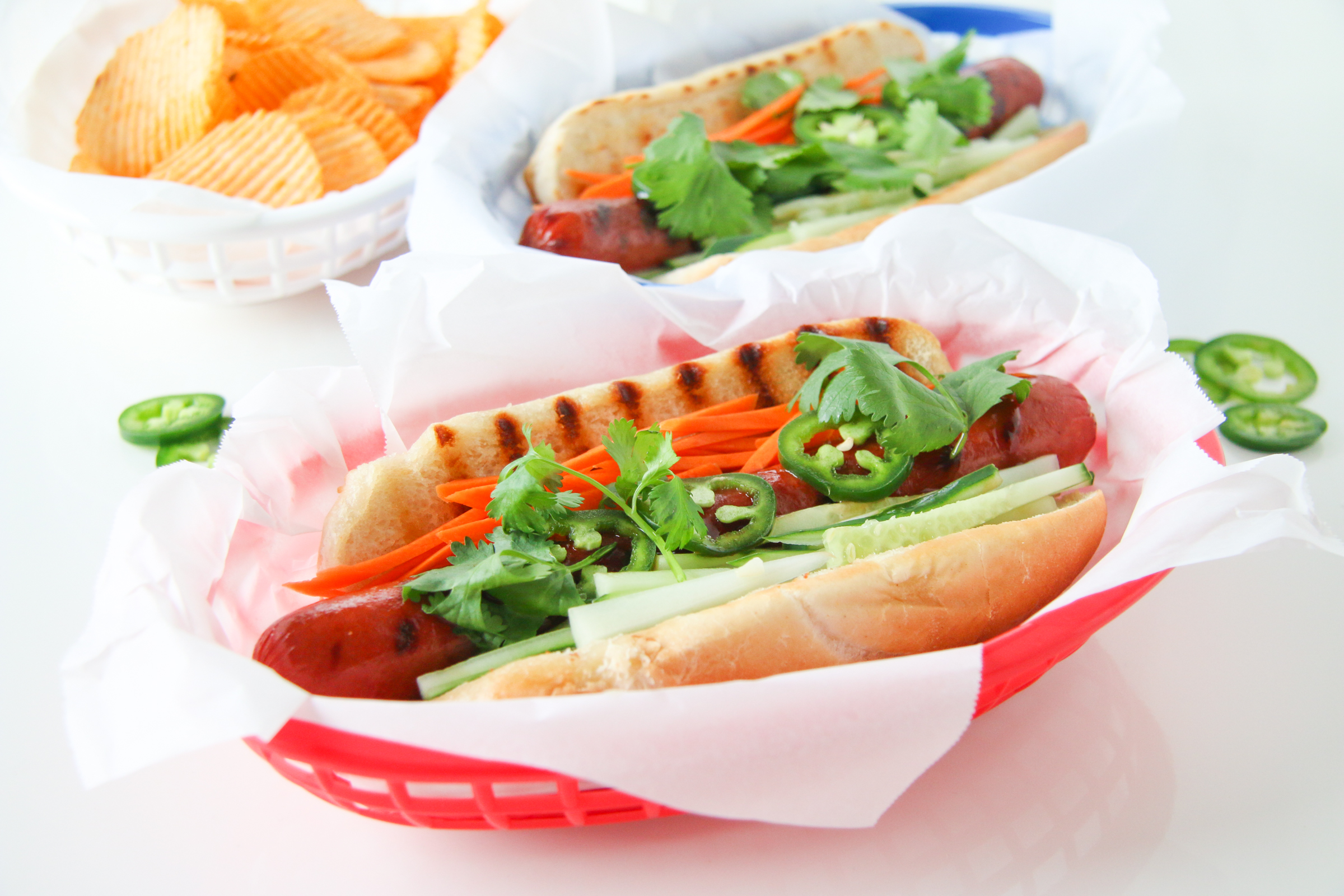 In a traditional Banh Mi sandwich, you have a pile of delightful meats (usually pork), topped with crispy pickled vegetables, fresh herbs, and spicy jalapenos.  When we lived in California, we kind of got used to eating Banh mi sandwiches whenever we wanted.  There was a great Vietnamese deli down the street from us and we'd often walk over there to grab lunch.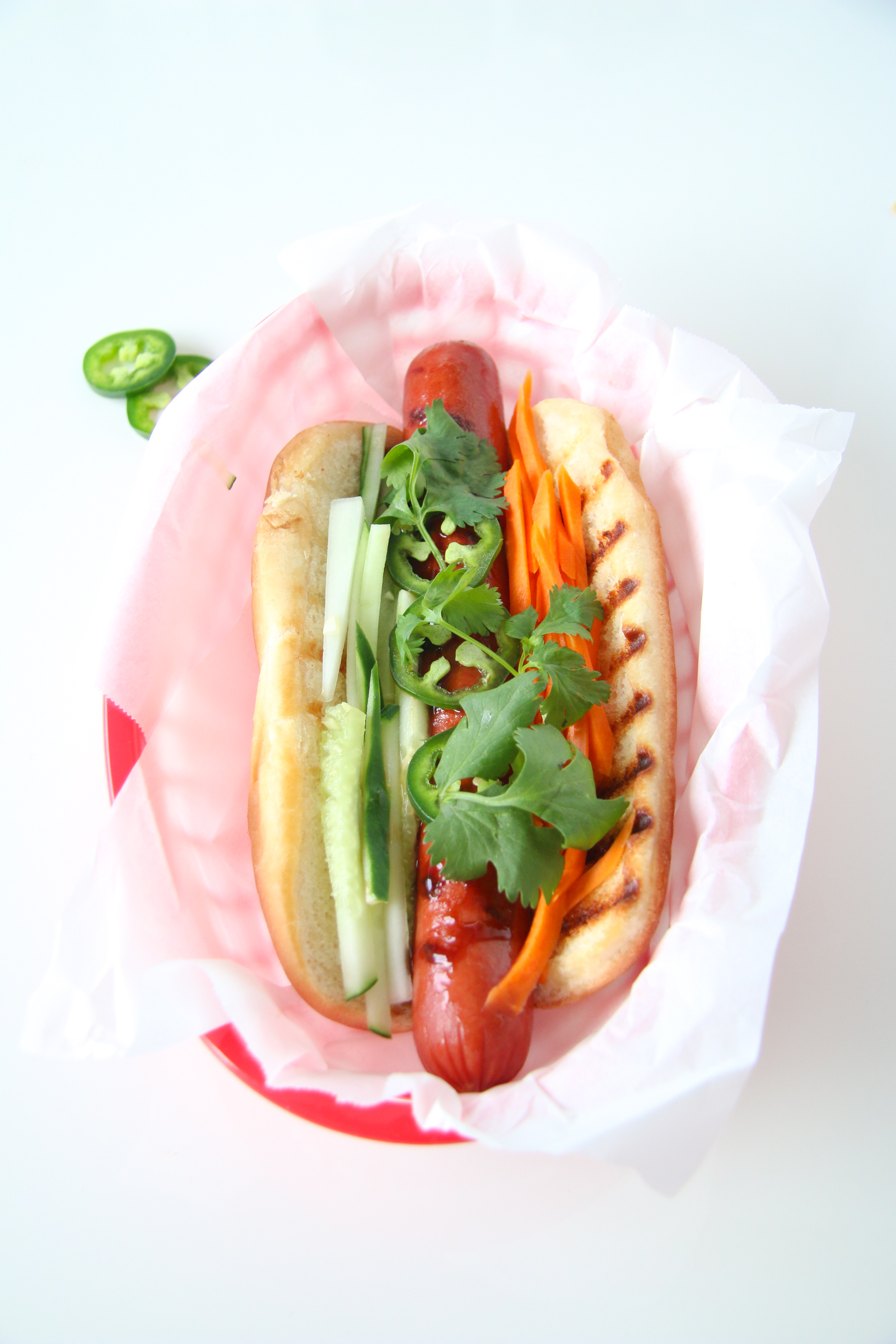 Joe can't get enough of the fresh aromatic cilantro, crusty bread, and pickled veg.  And if you think about it, pairing those same flavors and textures with a beefy meaty hot dog just makes sense!  You can see how I put it all together in EPISODE 4 of Bits & Pieces SEASON 3 below.