Sweet Chili Lime Fried Rice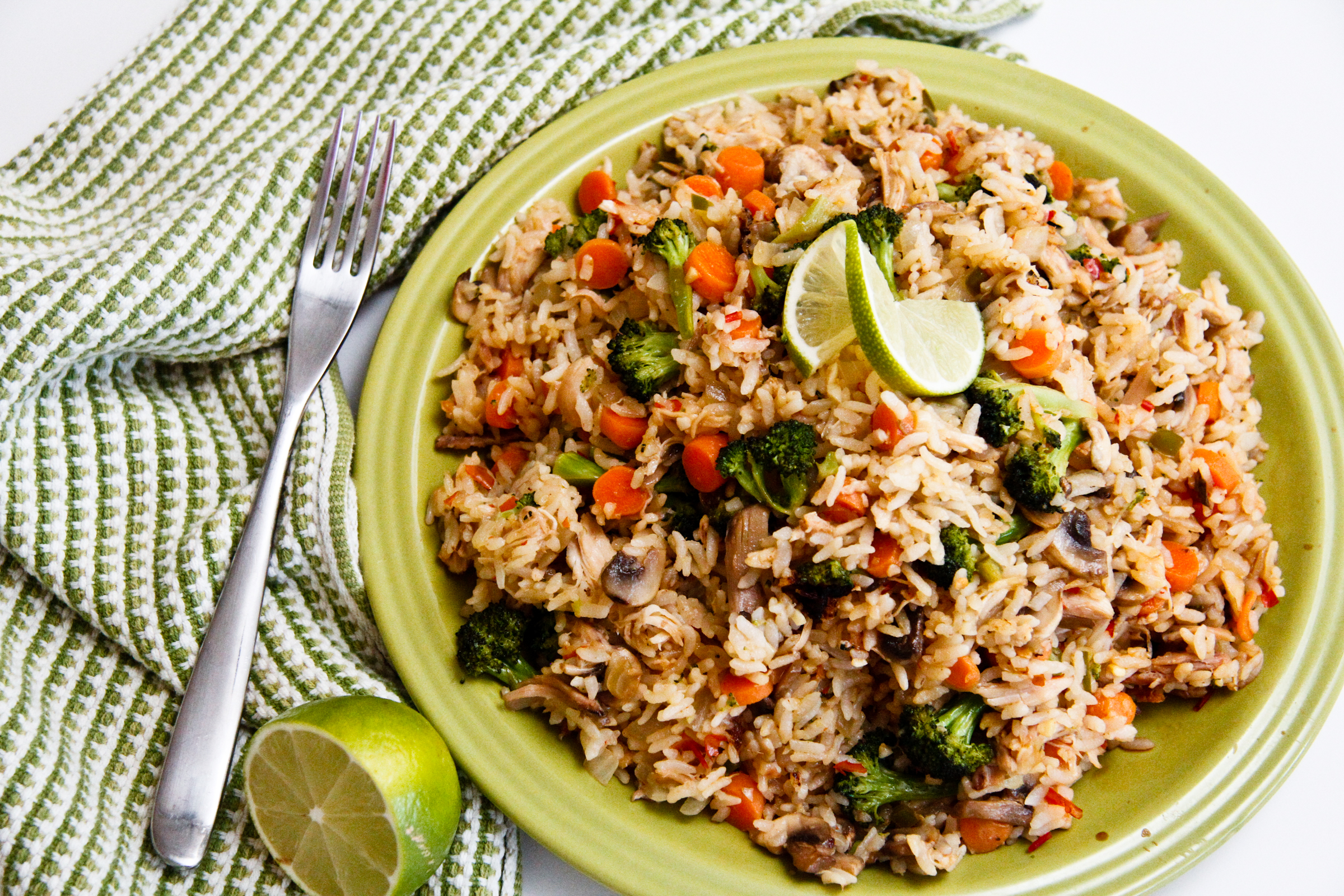 What happens when you have a bowl of cold leftover rice?  Fried rice. So then what happens when you have a bottle of sweet chili sauce, a lime, soy sauce and ginger?  It becomes every flavor you need in one bite, hitting the sweet, salty, sour, and spice notes.  Add that to your cold rice and you've got magic my friend.  Don't you just love "clean out your fridge" type of meals?  I sure do.  Honestly, that's where a lot of my recipes come from… from the need to purge my fridge.  And what better way to throw a meal of leftover ingredients together than in one pan?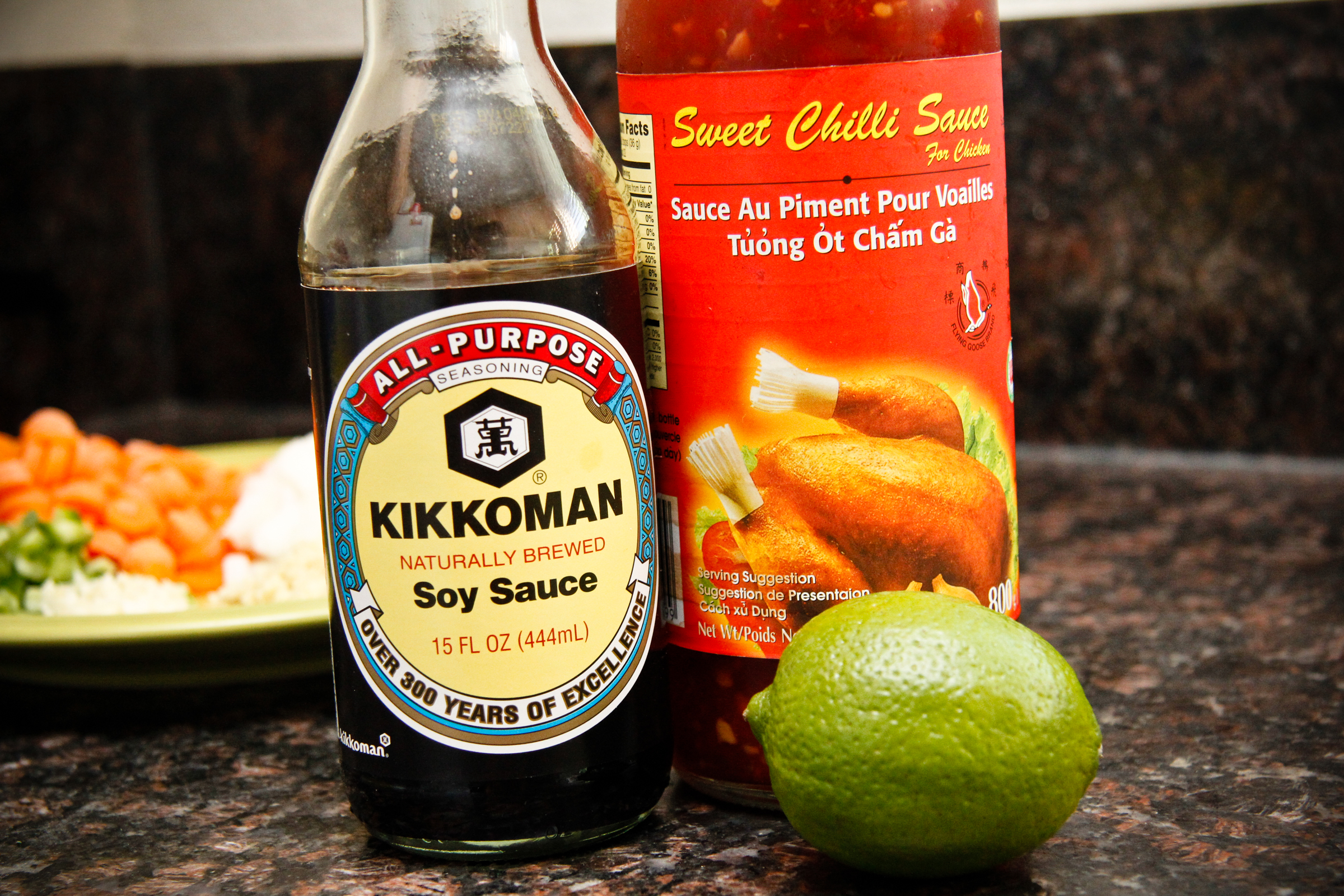 As always, I encourage you to completely make the recipes you see here on this site your own.  You know how I'm always telling you not to go out and buy every single ingredient I happen to have.  If you want to, by all means, go for it, but really, just go rummage through your pantry and fridge and adjust the seasonings as needed.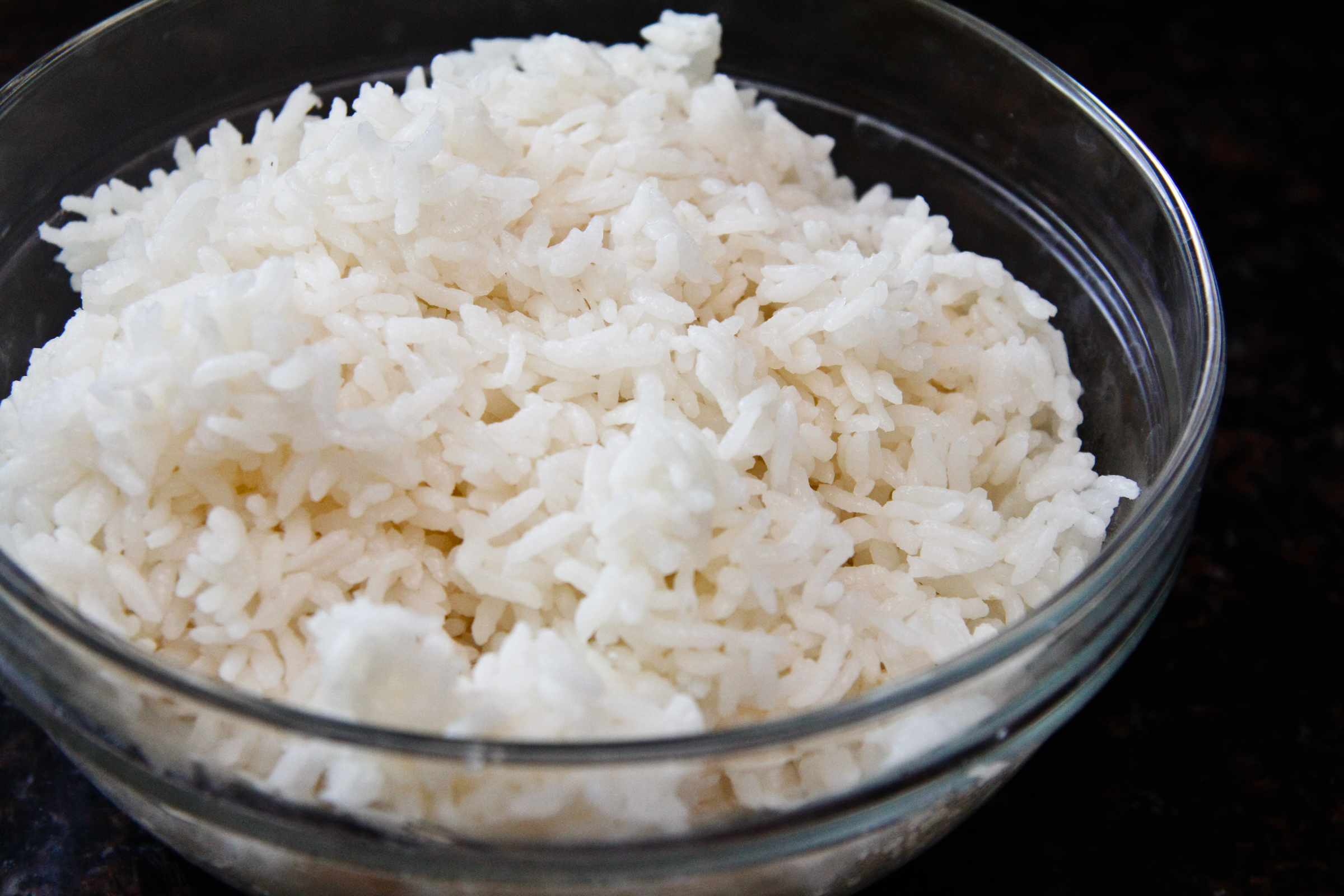 It all starts with a bowl of cold rice.  Yes cold.  That's basic fried rice 101.  If you use hot steaming freshly made rice, you run the risk of making your final dish kinda mushy and gummy.  Using cold rice helps keep the grains separate.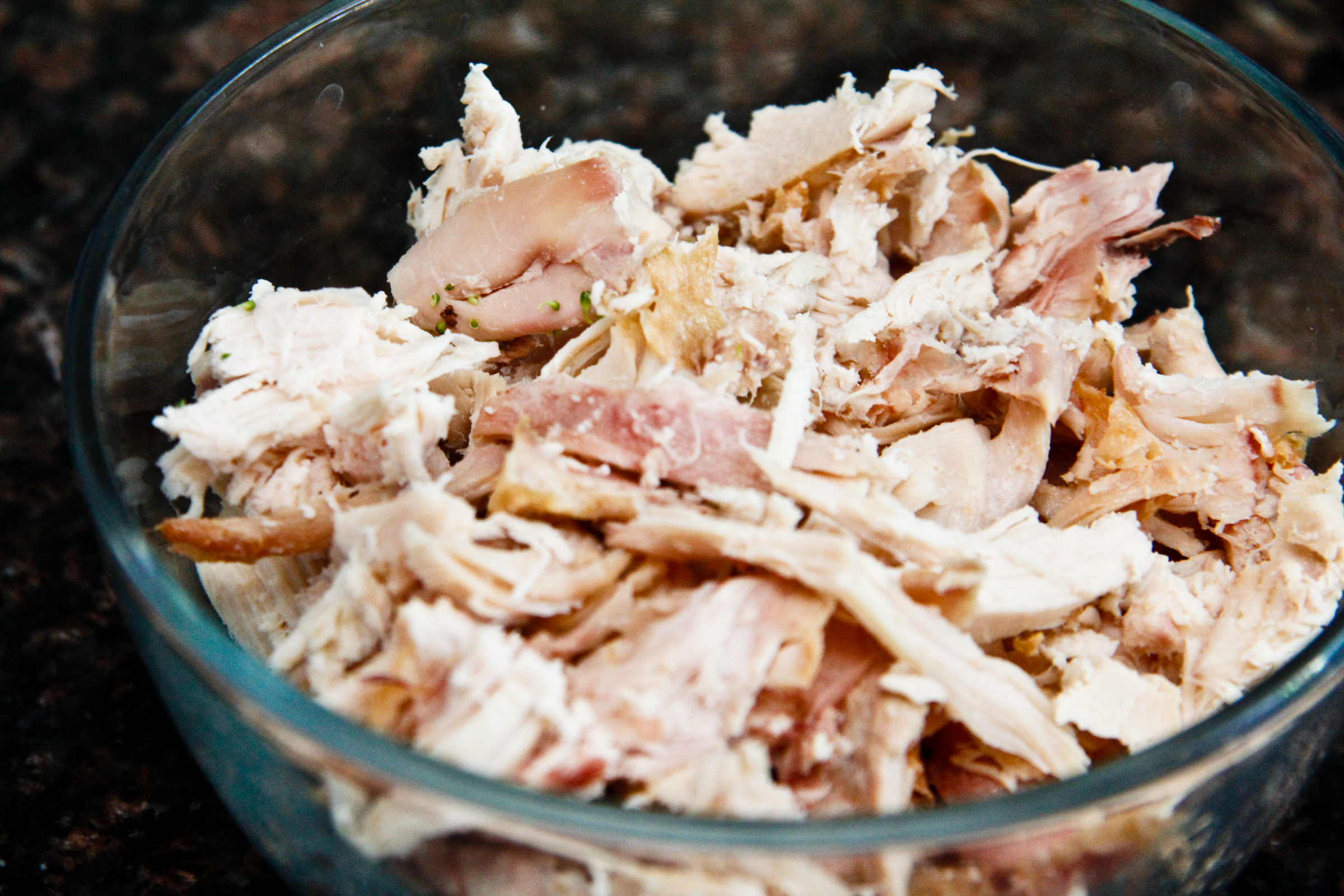 You know what would have been great in this dish?  Bacon.  I usually always have bacon, but for some crazy reason, this time I didn't.  But I did have Costco rotisserie chicken.  So I just shredded some of that bad boy up and added it to the mix.  But you can be creative and use anything from steak, to pork if you want.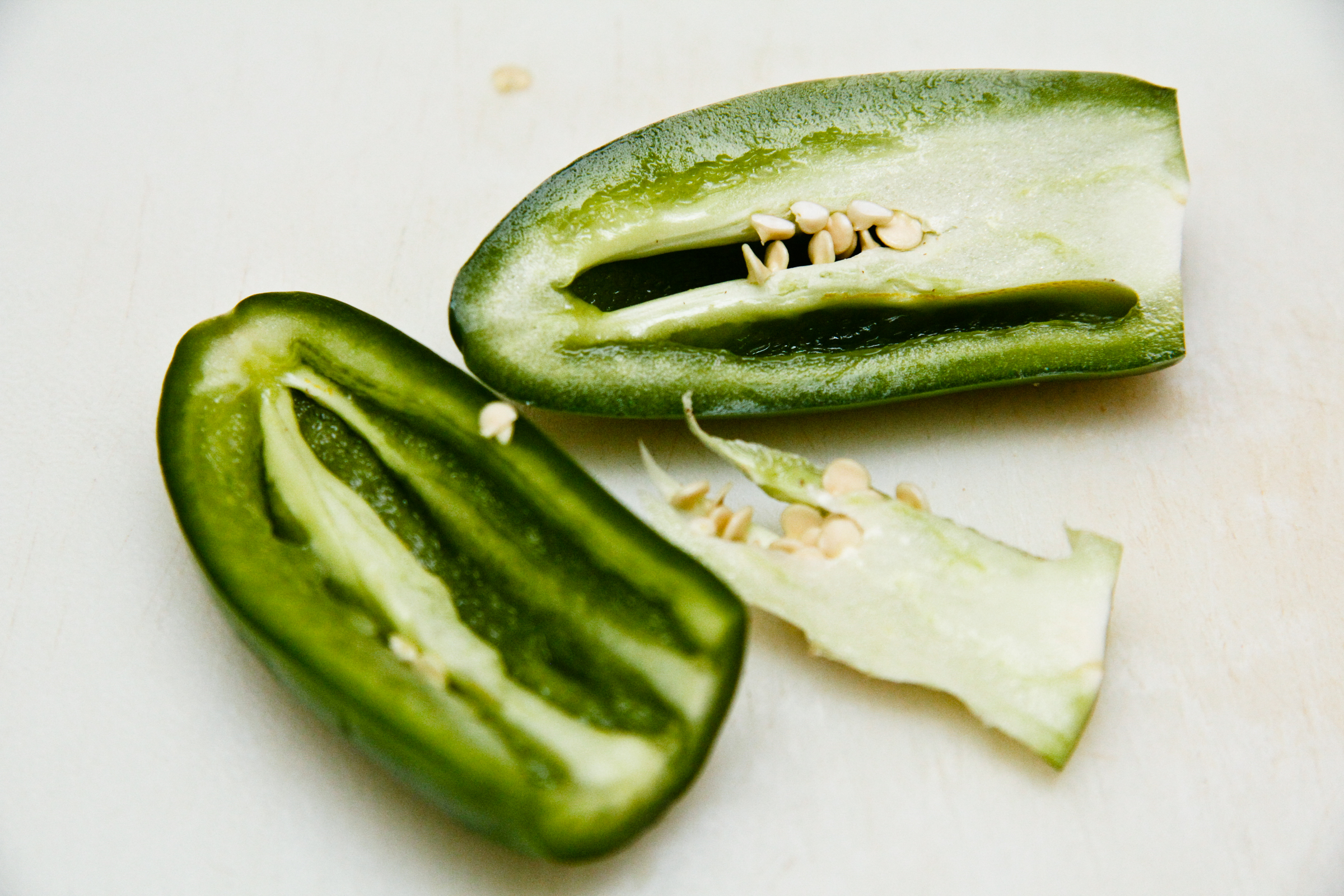 You really don't have to add the jalapeno, because the sweet chili sauce has a spicy zing to it as well.  But if you do, just make sure to take out the pith and seeds to remove excess unwanted heat.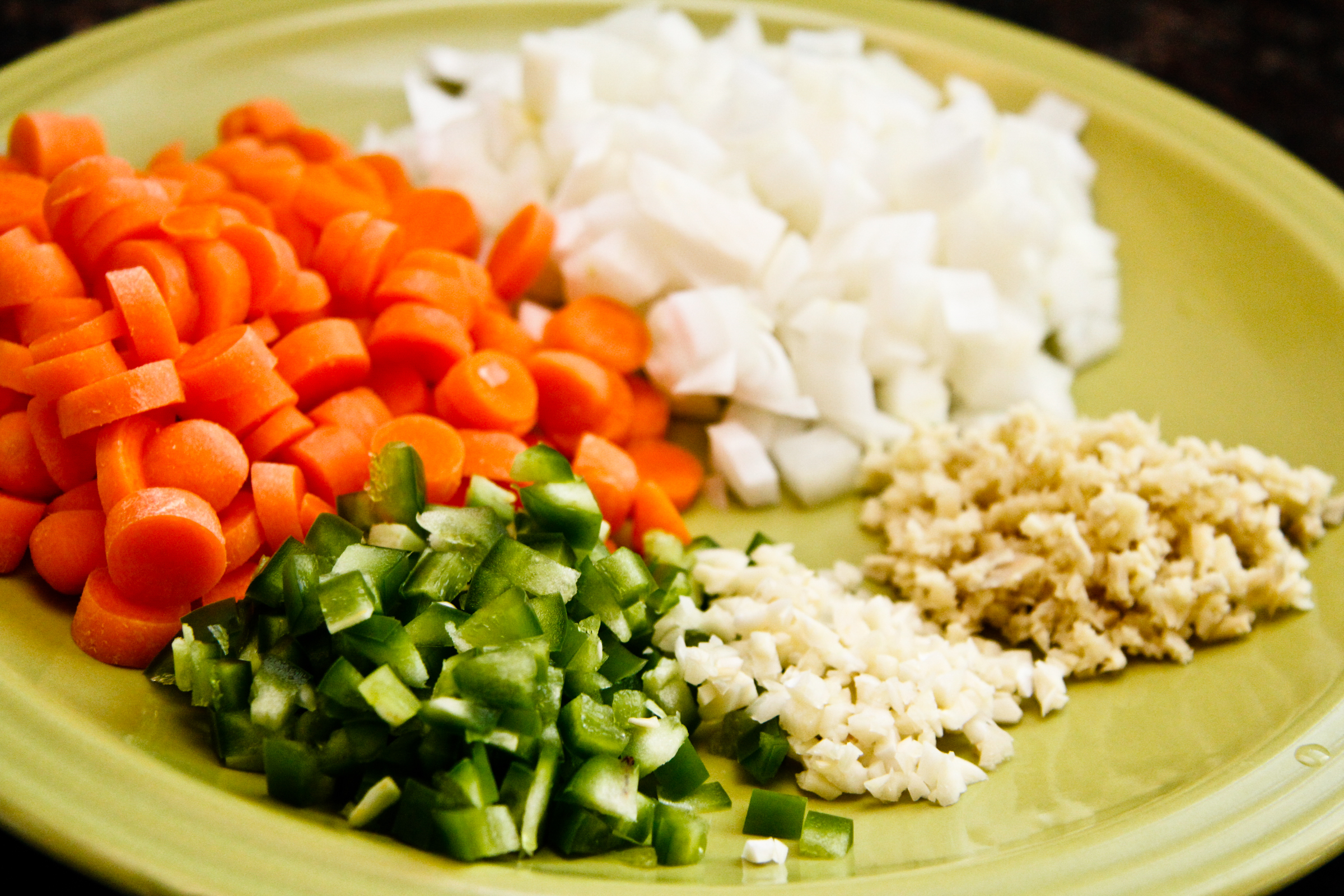 The other aromatics included ginger, garlic, onions and carrots.  My latest obsession is cooking with baby carrots because I don't have to peel them.  As a bonus, they're already nearly bite sized, so i save time on chopping too!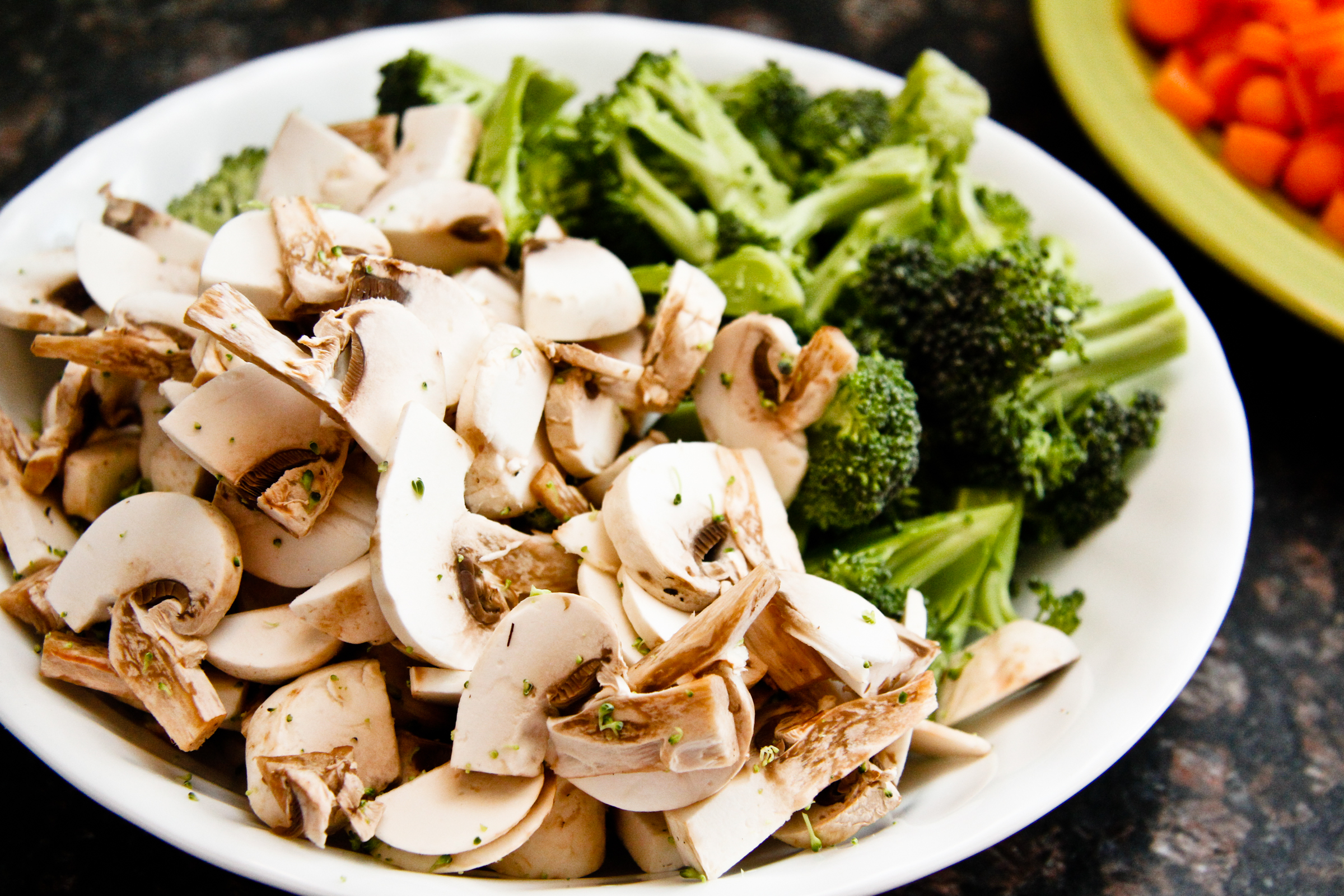 Now, this is the "clean out your fridge" part.  Add any veggies you want.  In my case, I had some mushrooms and broccoli.  But you could try peppers, frozen peas, bok choy, or really whatever you want.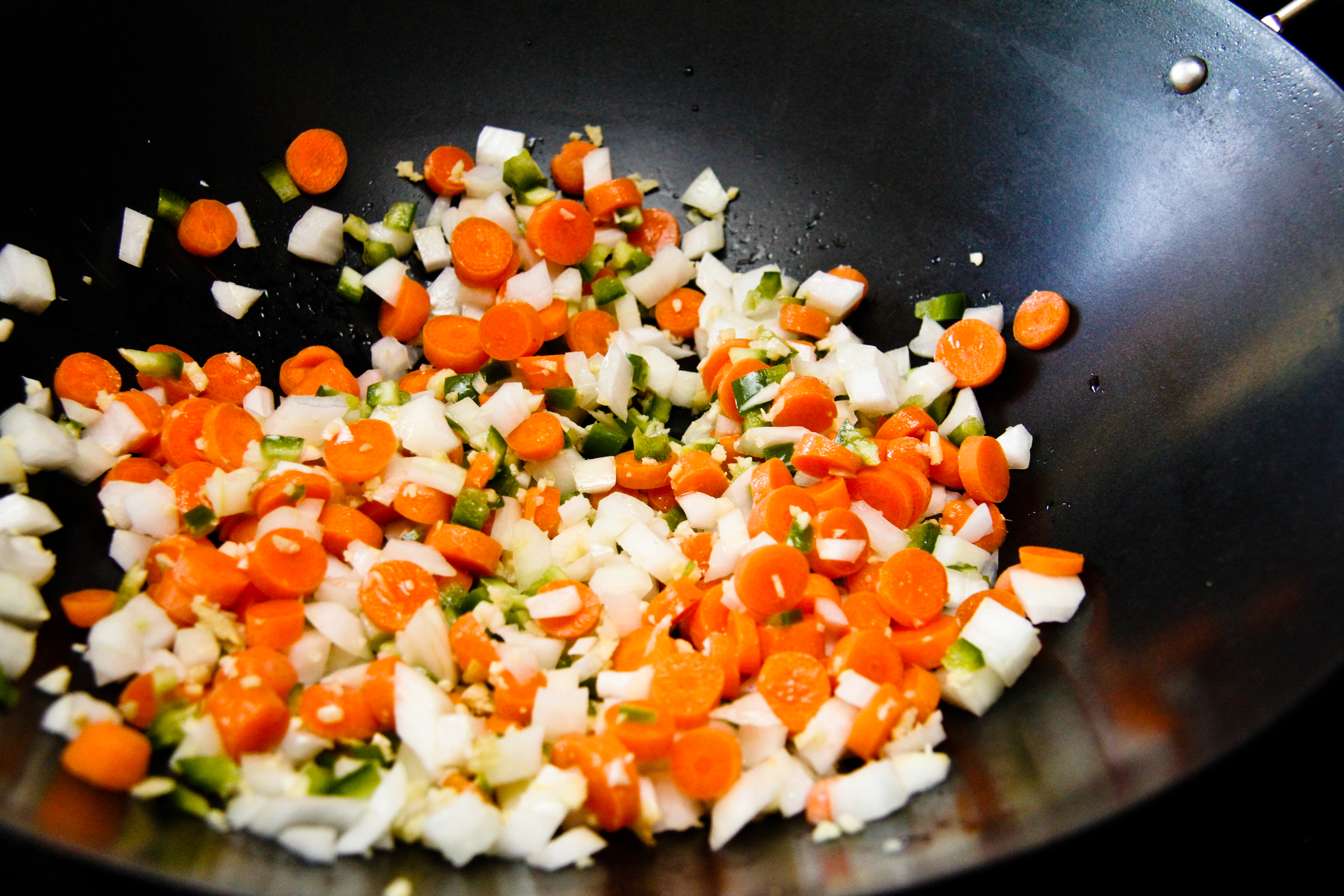 In a large pan or wok, add your veggie or peanut oil.  Don't use olive oil because it doesn't hold up well to high heat.  Then dump in your aromatics, which are the onions, carrots, jalapeno, garlic and ginger.  Saute them until they're nice and soft.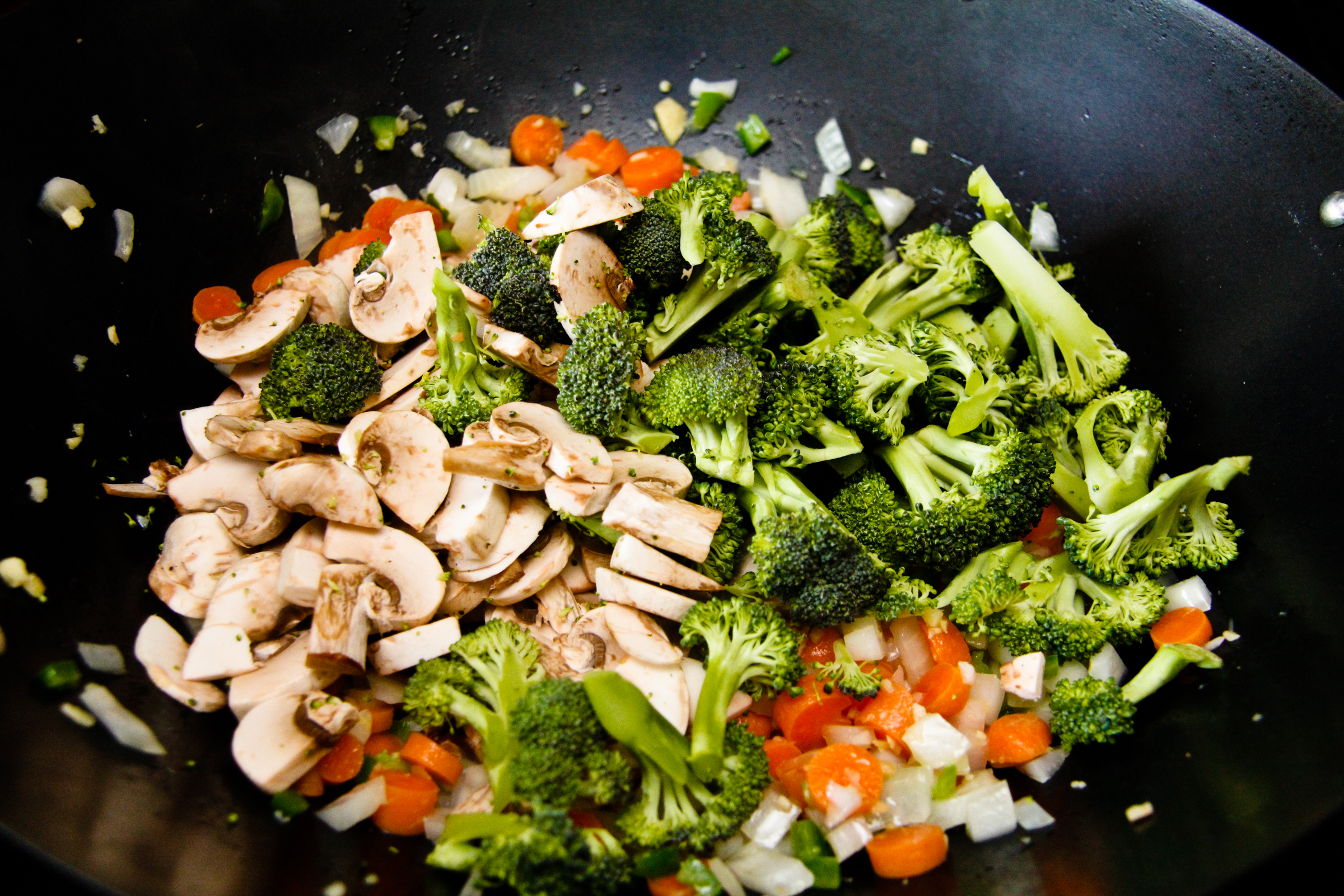 Then tumble in your bigger chopped or sliced veggies, as well as some of your sweet chili and lime sauce.  Note that if you decide to use mushrooms like me, it will be a bit watery, as mushrooms give off a lot of moisture.  So just saute them until most of the water evaporates.  You don't want mushy rice.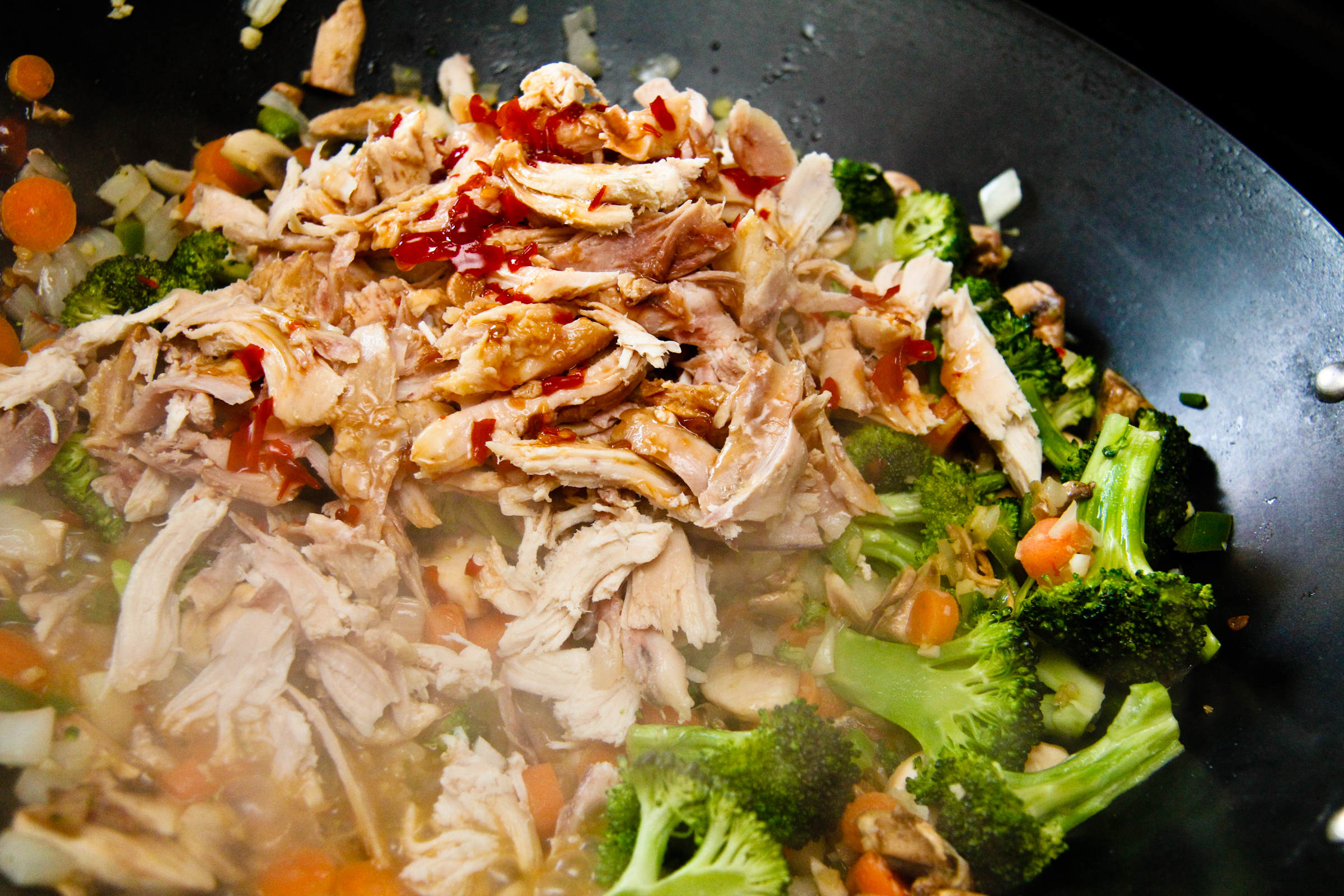 Next, dump your chicken in there, along with some more of the sauce.  But if you don't have rotisserie chicken and want to use raw meat, then cook it up BEFORE you add the vegetables.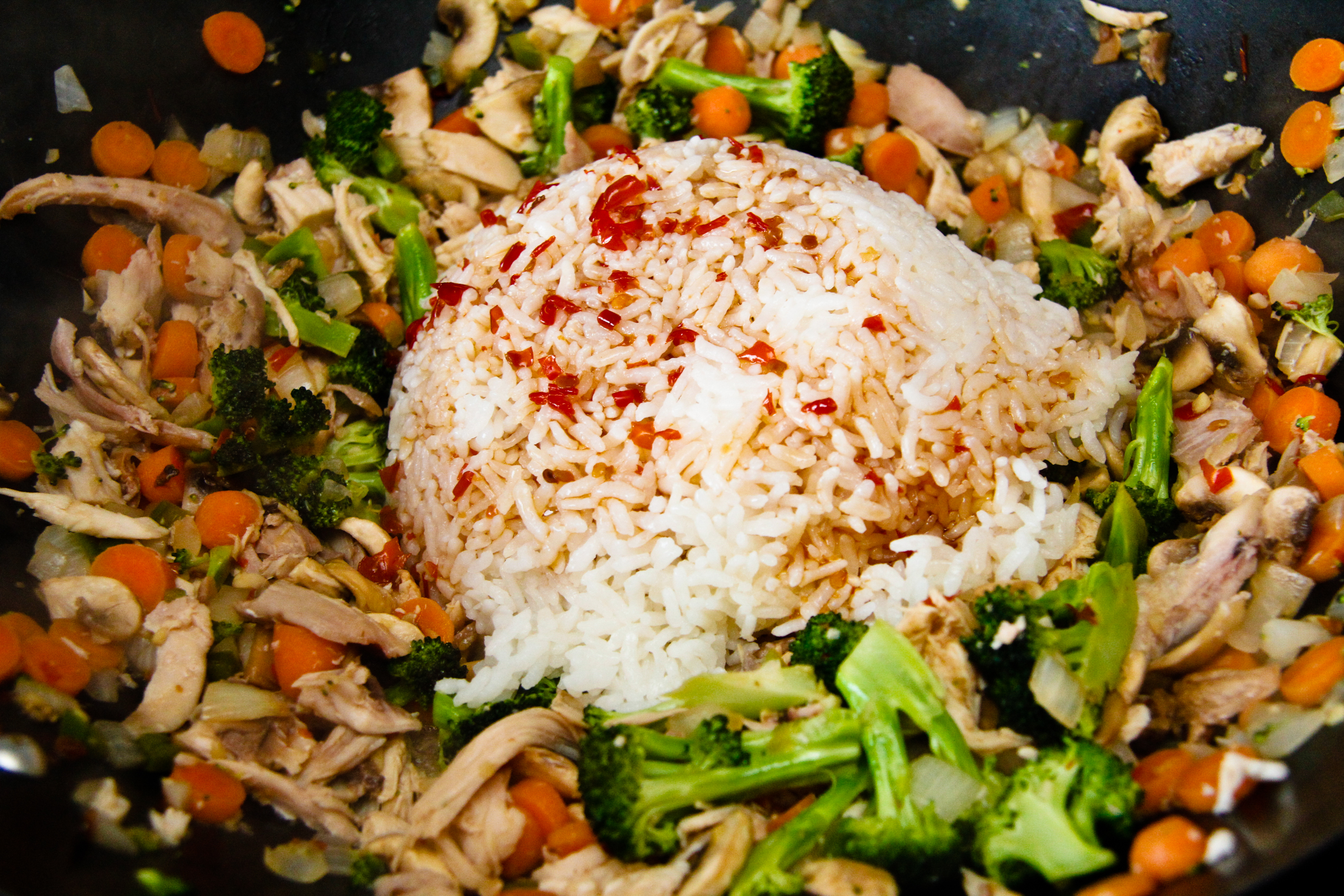 Now make yourself a little well in the center and give your rice some room to breathe.  Sprinkle on the remaining sauce and start stirring everything up.  Make sure all those grains of rice get some nice contact with the heat of the pan.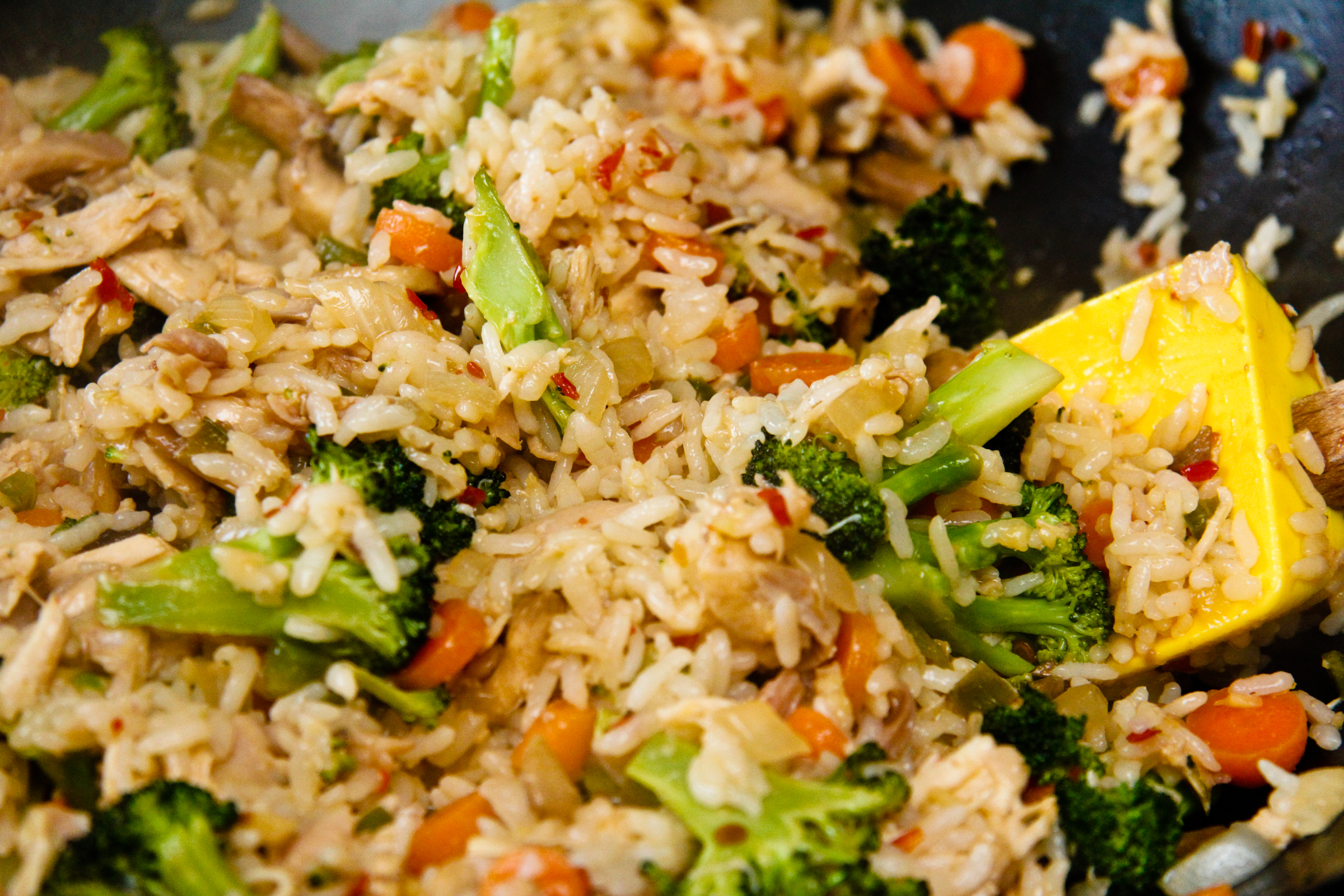 So that means, toss, toss, toss, and keep going until almost all liquid is gone, and all those grains of rice get fluffy, as well as nice and hot.  You start out with cold rice, but you definitely want it to be steamy hot when you're done.  Give it a taste and adjust the seasoning with either salt and pepper, or some more soy sauce.  If you like things really lime-y and fresh, grab a second lime and give it a little squirt right before serving.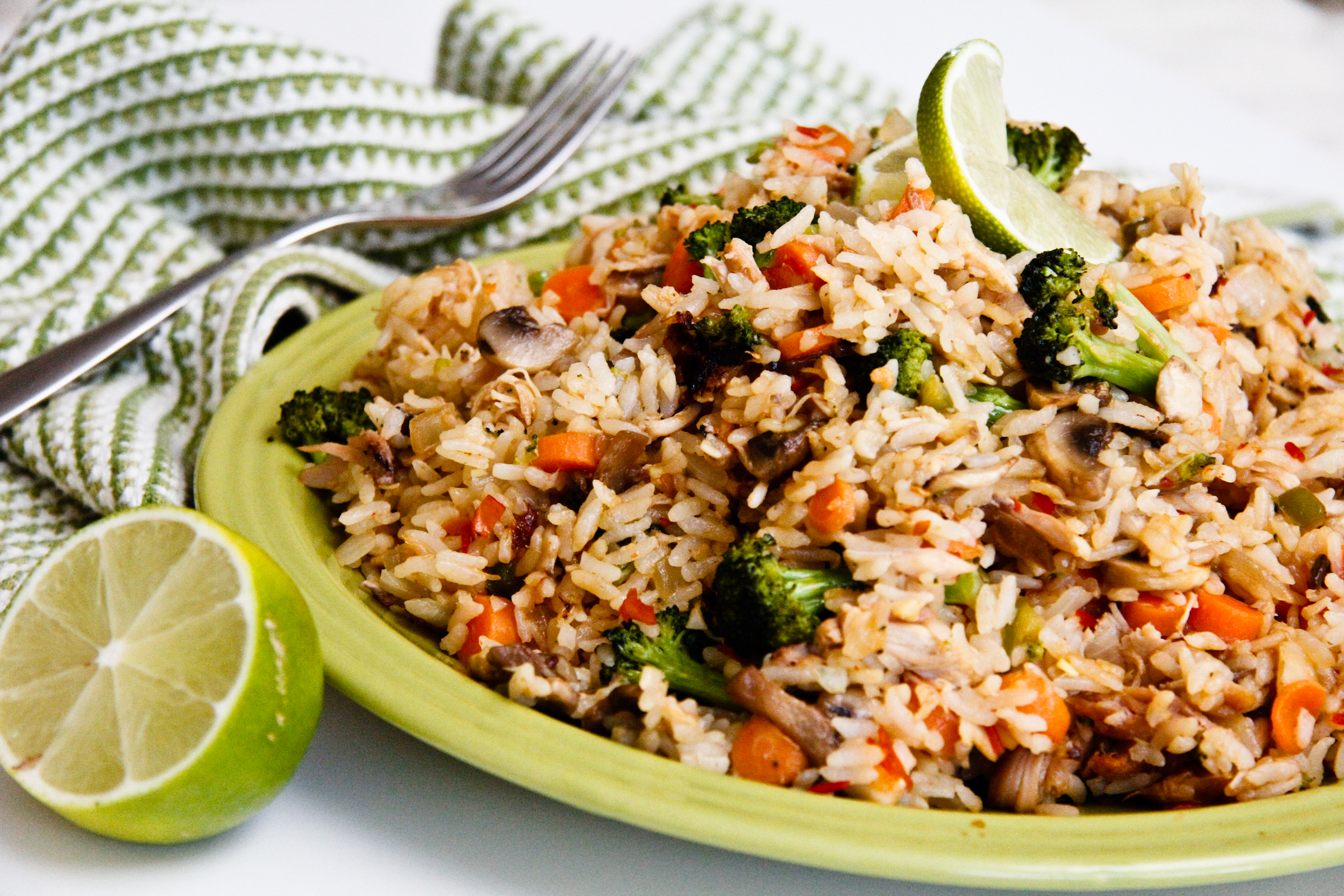 And if you're wondering what the heck you're gonna do with the remaining bottle of sweet chili sauce, don't fret. This sweet and spicy sauce is so diverse that you can add it to your stir-frys, marinades, and pan sauces.
So anyhoos, just remember, when you cook rice for your dinner this week, be sure to make just a little extra, so you can turn it into another tasty meal the next day.

Sweet Chili Lime Fried Rice
Here's a little spin on a classic fried rice. The lime and sweet chili sauce really brightens things up.
Ingredients
½ a medium onion, diced
1 cup diced carrots
2 cloves garlic, minced
1" piece of ginger, finely minced
1 jalapeno, seeds & pith removed, finely diced (optional)
2 cups shredded rotisserie chicken
3 cups cooked cold rice
3-4 cups chopped or sliced vegetables of your choice

For the sauce
2 tablespoons soy sauce
1 lime, juiced
3 tablespoons sweet chili sauce
Salt and pepper as needed
Instructions
Combine all the ingredients for the sauce together, except for salt and pepper, and set aside. Add vegetable or peanut oil to a hot wok or pan and saute your aromatics, which are the onions, carrots, ginger, garlic and jalapeno, until softened. Add your chopped or sliced vegetables, along with about 2 tablespoons of the sauce.
Add the cooked chicken, along with 2 more tablespoons of the sauce. Saute together until most of the moisture evaporates.
Make a well in the center of the wok or pan and add the cold rice, along with any remaining sauce. Stir together until all the liquid is absorbed and the grains of the rice are fluffy and hot. Taste and adjust the seasoning with salt and pepper or any additional soy sauce if necessary.