Making Basic Basil and Mint Pesto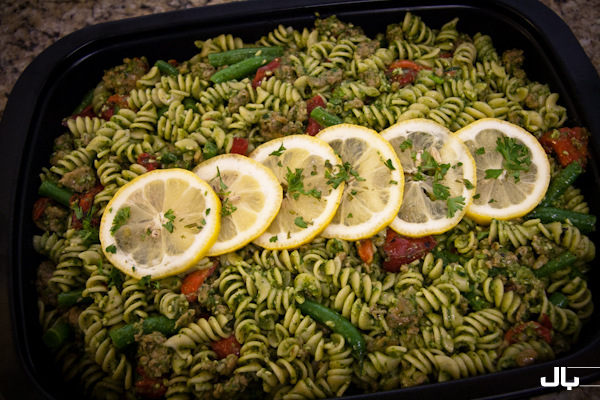 When I want a great summertime, no fuss meal, I automatically think of pesto pasta.  Learning how to make pesto is a great thing to have in your back pocket because it's also a practical way to get rid of bits and pieces of leftover spinach or herbs in your fridge that are starting to turn, but you feel bad about throwing away.  Just blitz them to a paste.  It's also such a crowd pleaser with minimal effort, and most importantly, the green color makes me happy!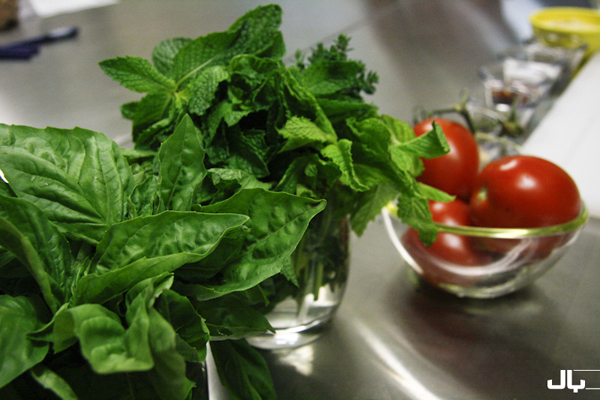 The only cooking required is boiling the pasta, which is very convenient, especially on those very hot and sweltering days when you want to get in and out of the kitchen as soon as possible.  Pesto is one of those things that you can really personalize by adding just about anything you want into the food processor.  It's a very forgiving recipe.  In my version, I use a combo of basil and mint, and the zest of a lemon, which makes the herby concoction so refreshing.
I've also included some technique pointers for assembling a basic pesto pasta.  But of course, pesto is not limited to noodles.  You can use it on just about anything, like on top of fish, chicken or even a salad.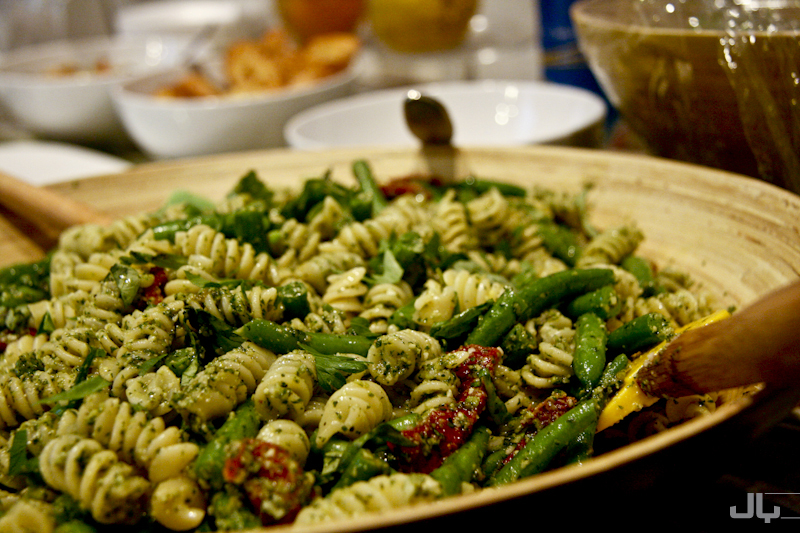 Making Basic Basil and Mint Pesto
The mint in this pesto adds a real freshness and makes a difference. But if you're not feeling it, just add more basil and call it a day.
Ingredients
2 or 3 garlic cloves, peeled and coarsely chopped
2 packed cups fresh basil leaves
1 cup fresh mint
¼ cup toasted pine nuts
½ tsp. salt
½ tsp. black pepper
½- ¾ cup extra-virgin olive oil
½ cup grated Parmesan cheese
The zest of 1 lemon
Instructions
Scatter pine nuts in a dry pan and toast until fragrant and golden brown, making sure to toss them regularly to prevent them from burning. Into the bowl of a food processor, add the garlic, basil leaves, mint, toasted pine nuts, salt, pepper, and lemon zest. Pulse until finely chopped. With the blades still running, slowly stream in ½ cup of olive oil. Check for a thick, yet smooth consistency, add the rest of the oil if necessary. Add the grated Parmesan and pulse together a few times to incorporate. Taste and adjust the seasonings if needed.
TIPS:
If for some reason, you can't find pine nuts, don't be defeated! Just go get some walnuts and toast them instead.
When adding pesto to pasta, do not heat up or cook your pesto separately, or it will lose its vibrant green color. Drain your hot pasta into your serving dish and pour the pesto over it, along with a splash of the starchy pasta cooking liquid. The heat from the noodles will be enough to heat up the pesto as you toss and coat them together. Finish off the pasta with meats or vegetables of your choice and garnish with more Parmesan cheese, fresh chopped herbs or lemon zest.
If you are storing the pesto for later use, put it in an airtight container and cover the top with a little extra virgin olive oil and place in the freezer. It will last up to 3 months. To thaw, just place in the refrigerator overnight and use as normal.