We're having a baby!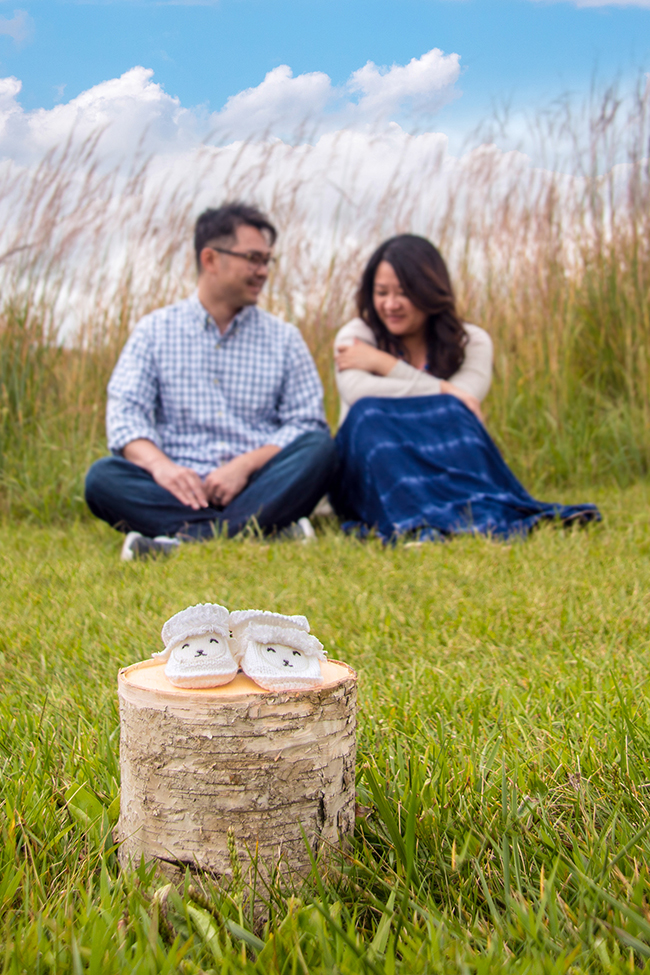 That's right… our Yooniverse is growing by two feet! 🙂
If you've been wondering why I've been radio silent on this blog and YouTube land for the last few MONTHS, it's because I was too busy being nauseous and hibernating like a bear.  But I'm currently 22 weeks pregnant, which means I'm well into my 2nd trimester and things are finally looking great around here.
During my first trimester, I thought I would never feel like a normal human being again, but I will say that I'm getting used to this whole pregnancy thing now. I know how to dress my growing body, take breaks when I'm doing strenuous activities, drink more water, eat more frequently, and just accept the fact that it's okay to rest without feeling guilty.
I hinted on social media that I was taking a break from blogging and making cooking videos for a while because I needed time for myself. Some of you got suspicious and probably knew the reason why already (especially if you're a mom yourself), but we just weren't ready to spill the beans to the general public.
I will tell you that this pregnancy was a surprise and it caught us off guard. We were at the height of our busy season, with finishing up Season 4 of our cooking show and working on our supper clubs (which if you watch our last vlog, you know what that's all about), so we were completely shocked at the news.
I found out first, and then decided to surprise Joe. But you don't have to miss out on his reaction or my pregnancy journey so far because of course we caught everything on film. Watch our VIDEO BELOW:
WATCH OUR PREGNANCY ANNOUNCEMENT / JOURNEY VIDEO HERE:

We left the video off with not knowing the sex of the baby. I will tell you that we do know now, but we just had a gender reveal party last weekend and of course we filmed that too, so stay tuned for that one coming out next!
It's been SO HARD for me to keep things quiet because I am not normally a secretive person. I also feel like those who read our blog and subscribe to our YouTube channel are like family who have been walking with us for years now.  I'm relieved to finally to be able to share the news with you!
I can't believe we're now going to be parents and my office will have to transform into a nursery. Everything is changing around here, but I'm excited for it.  We will be sharing a lot more content going forward now that the cat is out of the bag.
I'm also wracking my brain on how I'm going to do Season 5 of our cooking show. It's definitely a challenge because I get tired more easily and cooking has been the furthest thing on my mind.  But I have a few things stewing and hopefully, we can make it work. Thanks for your patience with us as we were adjusting to our new normal. Thanks for being part of this new chapter in our lives.