Asian Lettuce Wraps : Behind the Scenes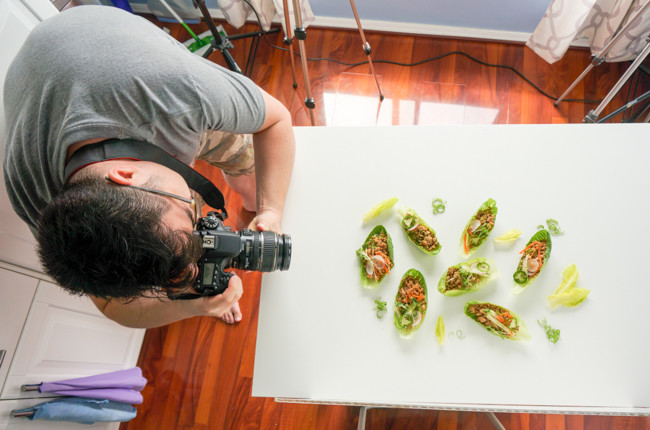 This is our LAST behind the scenes for Season 3 and it flew by so quickly!  I decided to end with Asian Lettuce Wraps out of necessity.  We just had a bunch of these ingredients in the fridge already because I was busy recipe testing for the Crossing Borders fundraising event at the time, and truth be told, I just couldn't fit extra ingredients in our fridge. But it worked out because I think a light and flavorful lettuce wrap is a good way to end a season of "simply summer fresh" recipes, don't you think?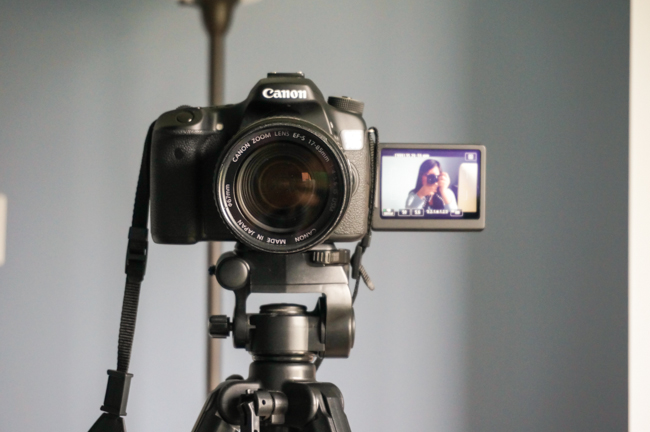 We spent the morning or our shoot doing work for other projects first and didn't start filming this episode until the afternoon.  We don't prefer doing that because this usually means we skip through lunch and end up starving by the time we finish everything.  But I usually try to keep the last episodes of each season on the easier side, so the recipe took no time at all to shoot.
In our video, we mention that we were getting ready to go to Korea, so we had to cut the production of Season 3 a little short.  In fact, we're in Korea right now, and I hope you've been enjoying our Korea Trip vlogs.  Our Asian Lettuce Wraps episode, the season finale of Bits & Pieces will air THIS FRIDAY, AUG. 28TH, but you can come behind the scenes with us below.
WATCH OUR BEHIND THE SCENES VIDEO HERE:
We were rushing like mad to finish shooting our last few episodes well knowing that we'd be unable to film while in Korea. I hope we still did a good job and you enjoyed this summer season.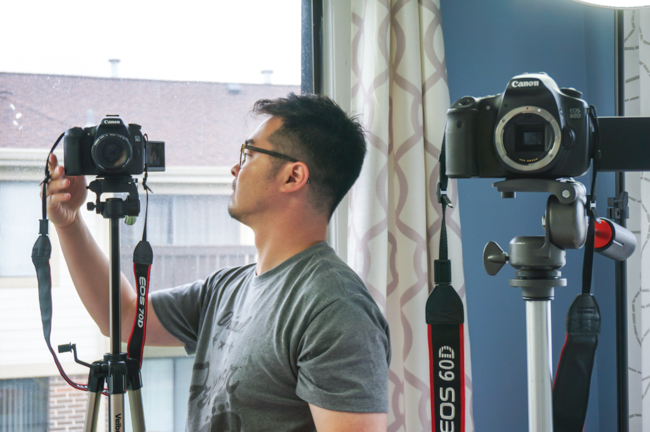 Things got a little challenging as we were busy juggling multiple projects while shooting, but at least we now know how to shoot faster and work better with each other.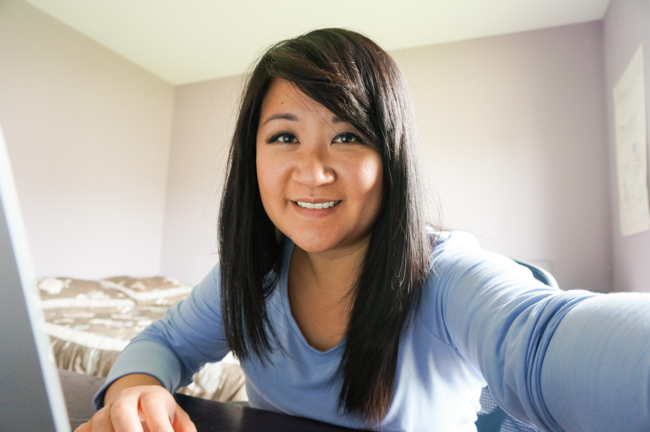 Thanks for watching Season 3.  Stay tuned for Season 4 and follow us on social media in the meantime if you want to stay connected.
Our Asian Lettuce Wraps episode, our Season Finale will be out THIS FRIDAY, AUGUST 28TH. 
If you enjoyed this VLOG, SUBSCRIBE to our VLOG CHANNEL for more videos like this one. It's FREE! : Our Yooniverse
Watch our cooking show on our MAIN CHANNEL by SUBSCRIBING here.  It's FREE! : Chef Julie Yoon