Chicken Koftas with Couscous : Behind the Scenes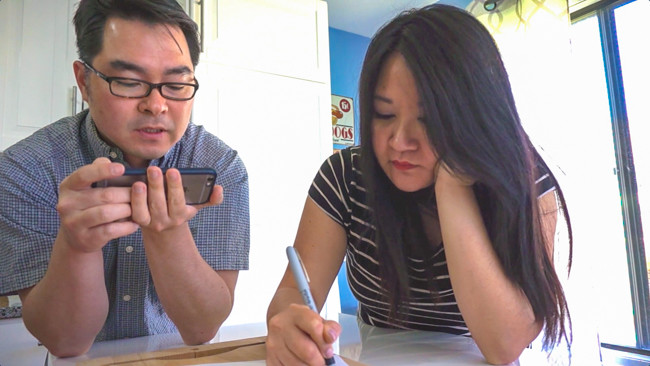 I think this is my favorite Behind the Scenes video yet. I really liked how it came out this time.  We switched up our filming style a bit and instead of narrating what we were doing, we decided to SHOW how it REALLY is for us to film together.  We chose to "ignore" the camera recording us so you could watch us interact with each other while working.  I guess it's my way of letting you be a "fly on our wall," so you can observe us in our natural state.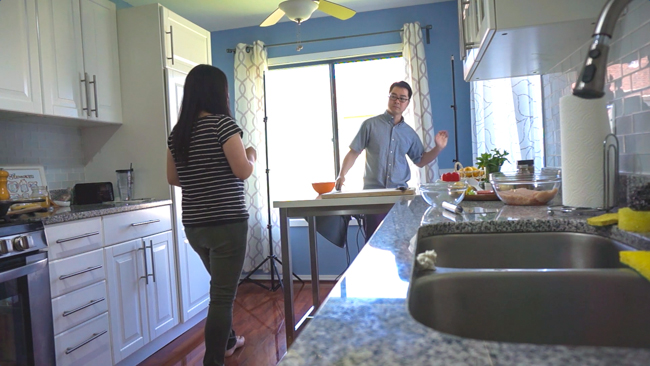 I will say, it was a little more difficult being intentional about setting up all our shots so you could see our every move.  It's not easy essentially filming two different videos at once.  But in the end, I'm really glad that you get to see how it's really like for us to film our show.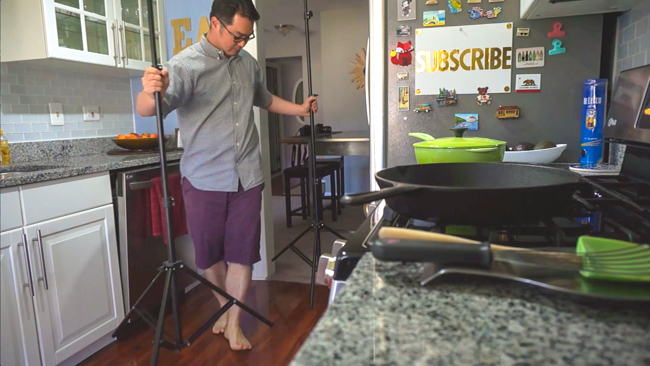 The good news is that there was no quarreling or cooking mistakes on this shoot.  It was just a lot of time consuming retakes.  Part of our problem is that we're perfectionists.  I think we need to learn to let things be good and not always great.  Because of the magic of editing, usually you can't tell how long our filming days actually are in our recipe vidoes.  But the truth is that they usually take all day. We get pretty wiped out by the end of them and I really have to pump myself up before we shoot.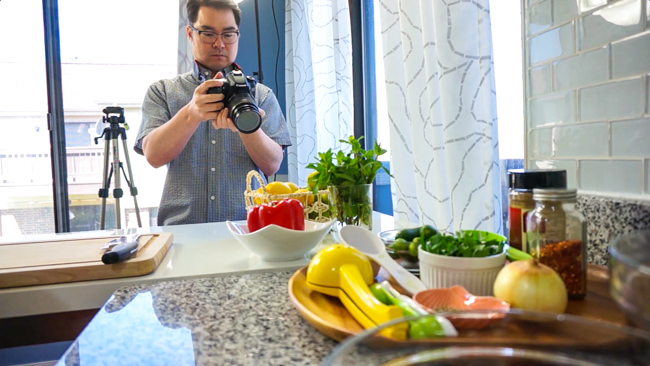 Even simple quick recipes turn into hours of footage, and by the time we're done, we're famished and scarfing down the food I made. But this recipe was especially torturous because it smelled SO GOOD during every stage of filming.  I blame it on all the fresh summer produce.  Even the bell pepper I was chopping smelled like it fell straight from heaven!  Our Chicken Koftas with Couscous recipe video is out now and you can watch it HERE but you can also come behind the scenes with us and catch some bloopers in our video below:
WATCH OUR BEHIND THE SCENES VIDEO HERE:
For this episode, I really don't know why simple scenes like me picking up a lemon, plucking mint leaves, and pulling couscous out of my pantry took so long to shoot.  Joe kept making me do the scenes over and over again.  When I looked back at all the extra footage, it was pretty ridiculous.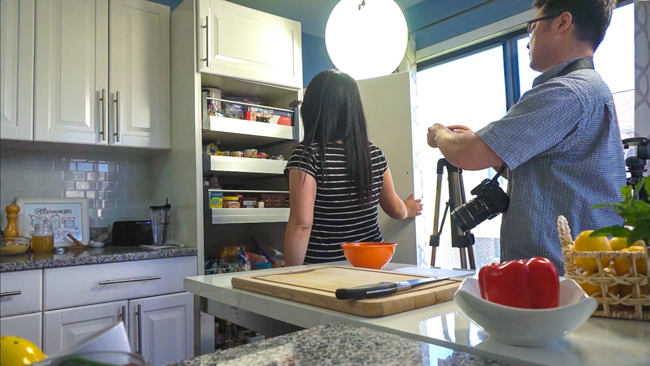 But even though it was long, I think we also had a lot of fun.  We were just more relaxed in general and I even had time to dance a bit.  I'm also glad that Joe is starting to warm up a little in front of the camera.  He had more things to say this time around and that's always nice.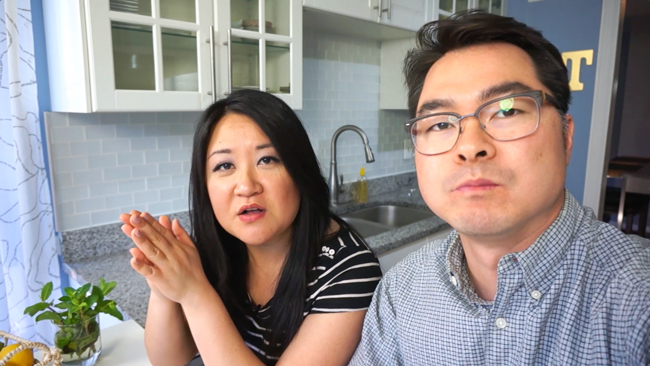 Thanks for coming with us behind the scenes.  I hope you liked our new shooting style.  That's the thing I enjoy about being on YouTube… there's always room to evolve, and we're enjoying the process.
Watch our Chicken Koftas with Couscous episode HERE: Chicken Koftas with Couscous
If you enjoyed this VLOG, SUBSCRIBE to our VLOG CHANNEL for more videos like this one. It's FREE! : Our Yooniverse
Watch our cooking show on our MAIN CHANNEL by SUBSCRIBING here.  It's FREE! : Chef Julie Yoon