No Bake Nutella Cheesecakes with Strawberries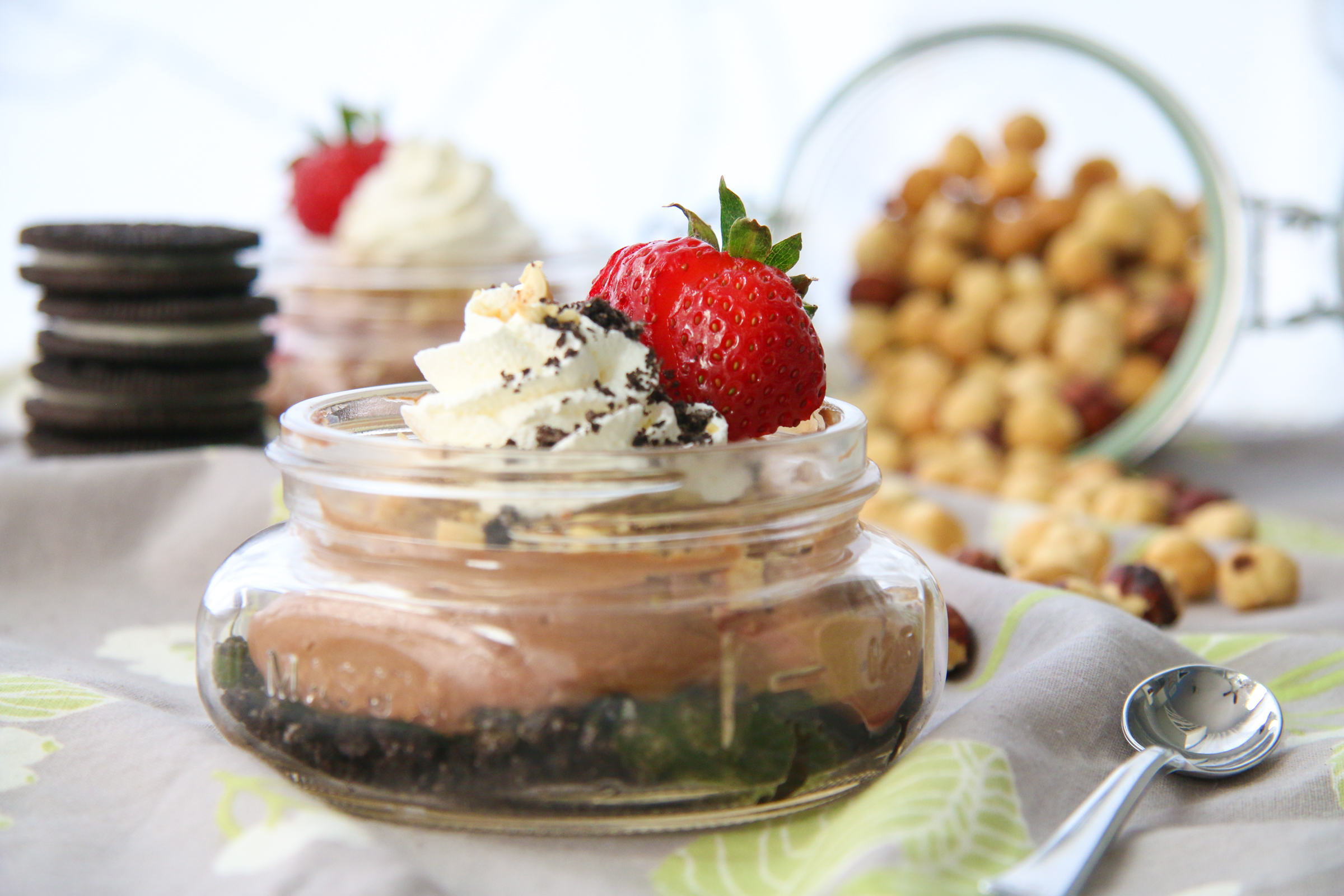 All I gotta say is darn you Pinterest! (Insert visual of me shaking my fist in the air).  I was perusing through the addictive website we all know and love, looking for inspiration of what to make for our last episode of Season 1 of Bits & Pieces.  That's when I stumbled across a few pics of fluffy and magical No Bake Nutella Cheesecakes.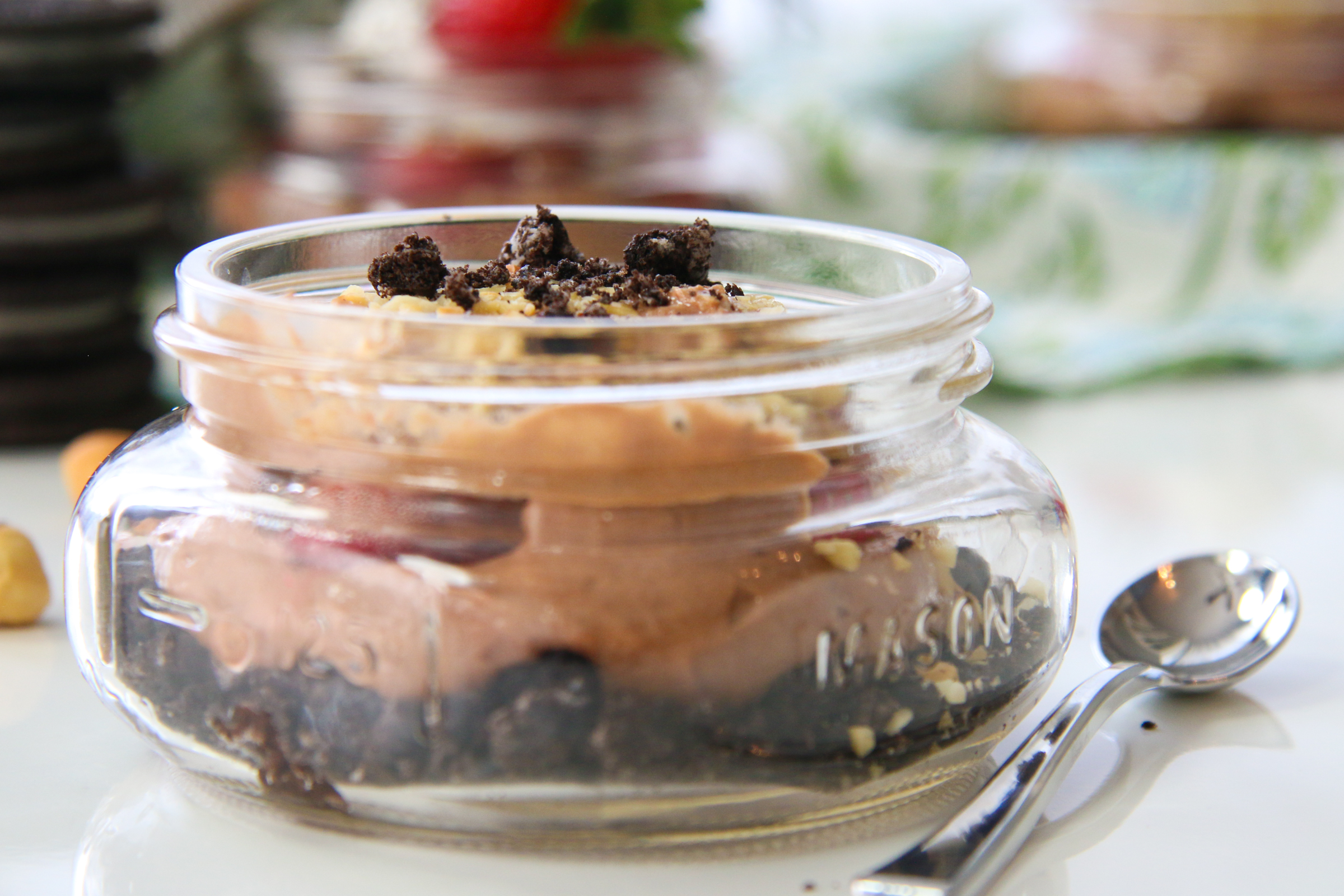 If I was a normal person, I could've stopped researching right there, because it seemed like the perfect thing…a quick, easy, and low maintenance summer time treat featuring Nutella!  I actually was searching for something to make with Nutella, ever since we walked through the Nutella bar inside of that Italian market, Eataly, the last time we were in the city.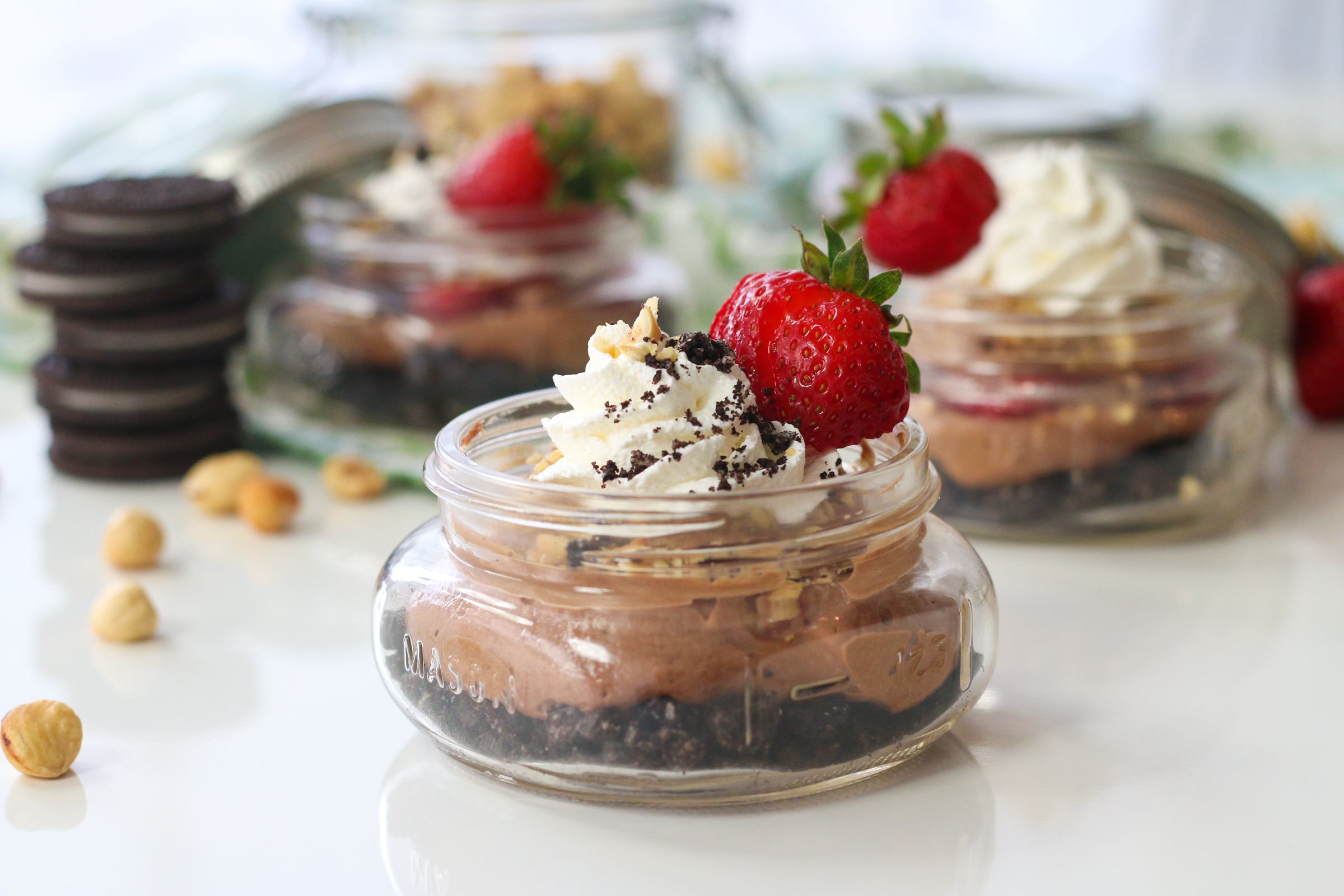 So what's the problem Julie?  Well, since I felt like there were already several people posting pics of something similar, I felt like I couldn't post about it too!  Told you I wasn't normal.  So instead, I played around with making weird brownies…then chocolate cake.  Both flops.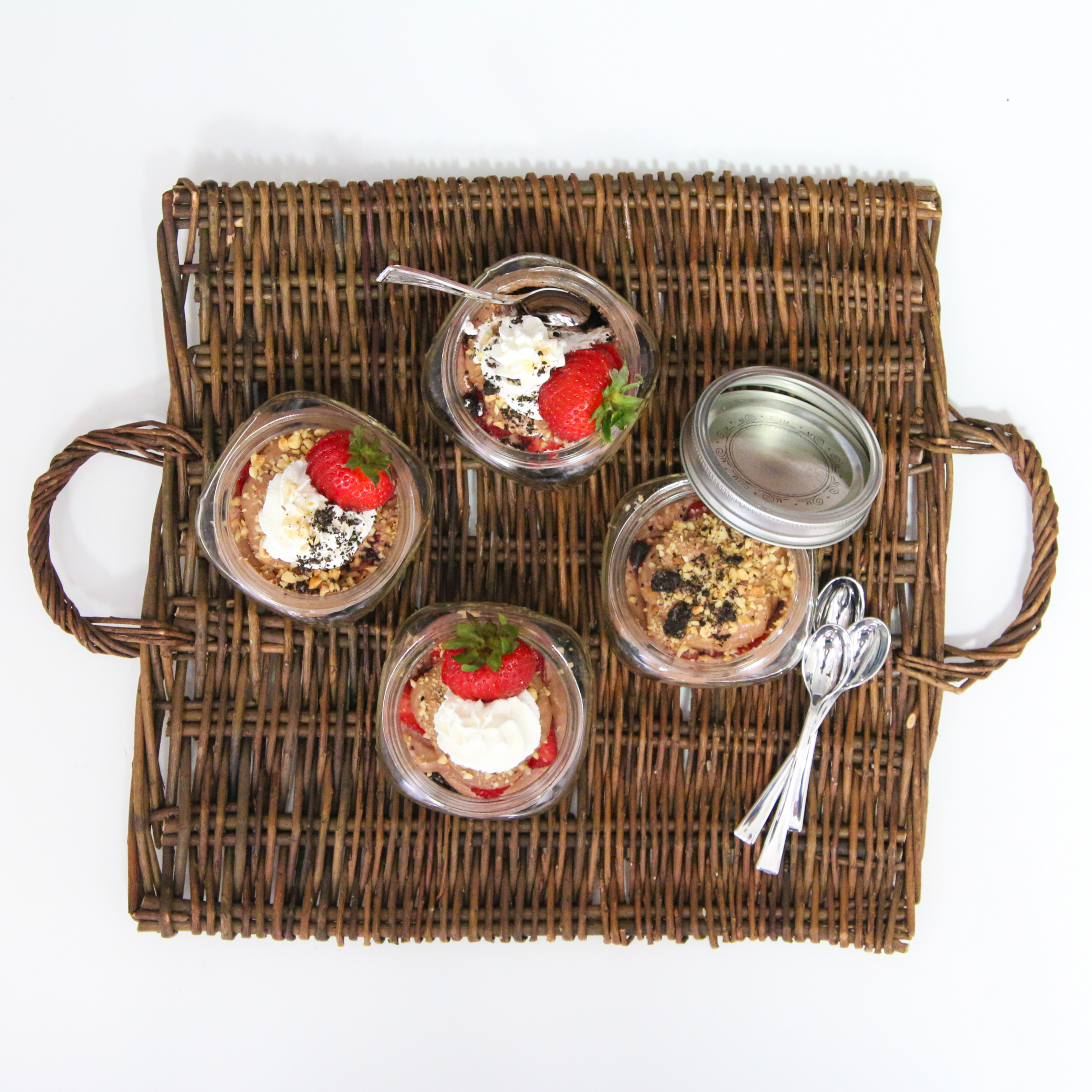 So back on Pinterest I went, and there were those darn Nutella cheesecakes again, calling my name and haunting my dreams!  UGH okay! (Insert visual of somebody twisting my arm).  Finally I decided to test out a general recipe that everyone seemed to be using.  It was pretty good, but of course I couldn't leave it at that.  You know I had to add my own Julie tweaks!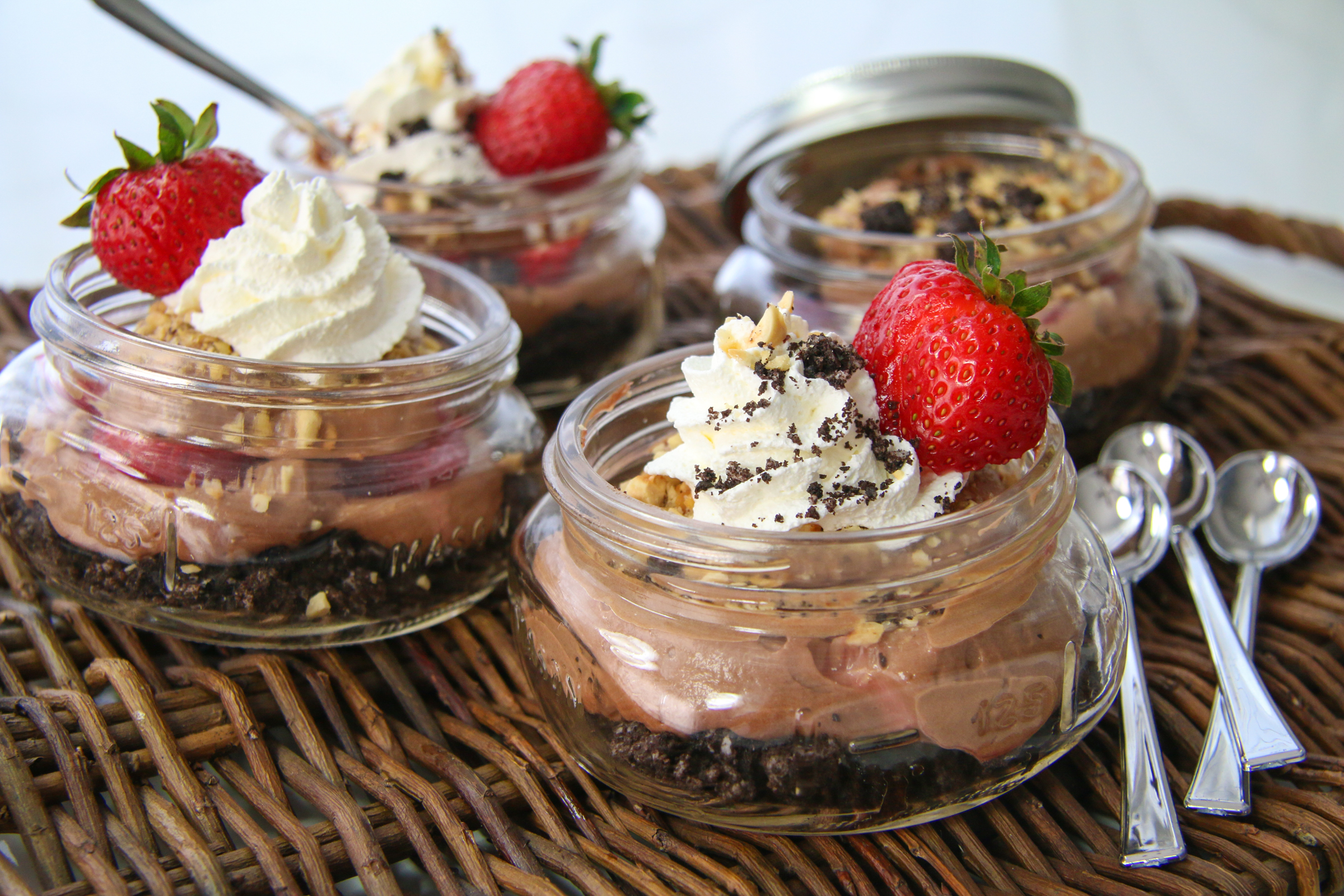 For instance, I decided to put mine in cute little wide mouth 8 ounce jars because jars just make things look more special, don't you think?  You get your own little portion and it makes you feel like you're eating a present.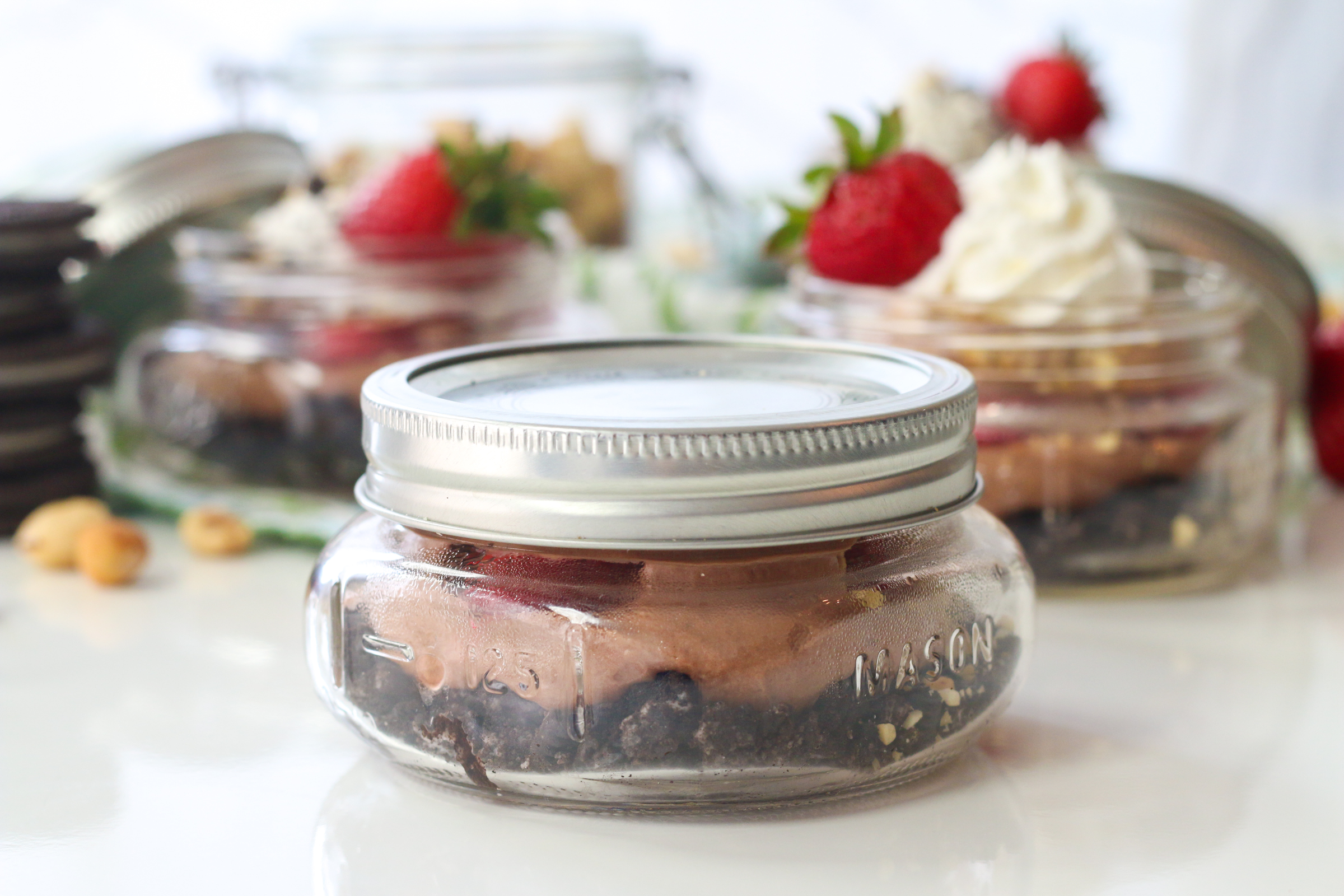 Secondly, I don't make a hard crust like most people do.  Usually, the recipe calls to mix melted butter in with some Oreo crumbs.  Then you press it into the bottom of your serving dish and it hardens in the fridge.
Personally, I found that this was unnecessary and kind of annoying to eat, because I ended up stabbing the rock solid crust with my spoon repeatedly to try to get it out of the container.  So instead, I omitted the butter and just used loose cookie crumbs.  So it ended up becoming more like a mousse-like cheesecake trifle dusted with glorious Oreo cookie rubble…. um… yum.
And then I threw some strawberries into the mix because we all know that Nutella and strawberries are best friends.  The fresh juiciness of the fruit helps cut through some of the rich chocolate creaminess.  And don't forget the chopped hazelnuts.  That savory nutty crunch adds the perfect texture.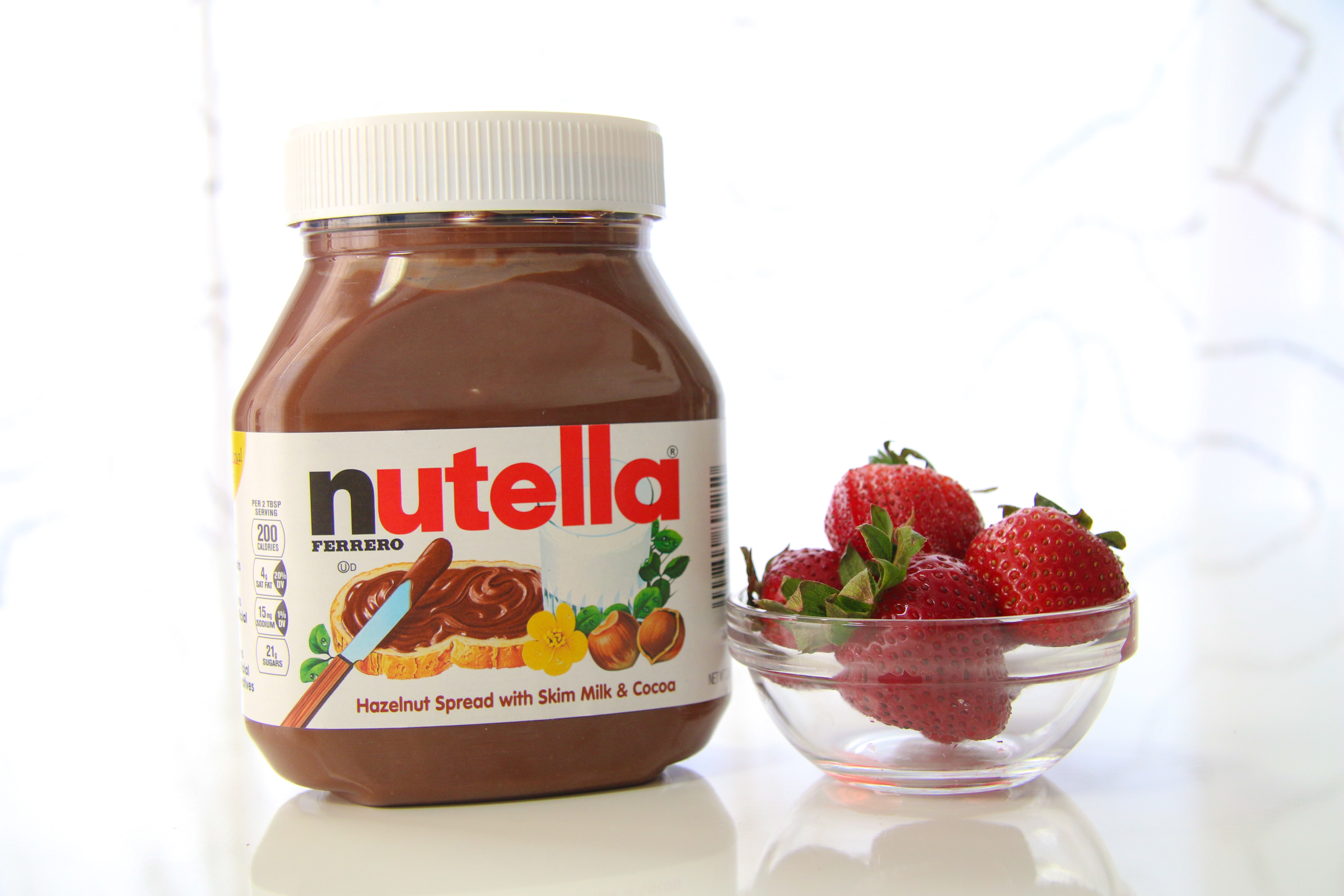 The truth is though, it's all about your preference.  This recipe is so easy and flexible that it's practically impossible to mess up, so make it your own!  You can see how I whip up my version of these easy creamy and dreamy No Bake Nutella Cheesecakes with Strawberries in EPISODE 20, our LAST episode of Season 1, of Bits & Pieces:
I decided to buy these jars, because they were pretty cheap, flat, and super cute.  When I was testing the recipe, I originally went with bigger jars and found that I had to fill them up more in order for them to look pretty, and then it ended up being too much filling for one portion size.  But if you don't have jars at all, go ahead and use small glass cups or bowls.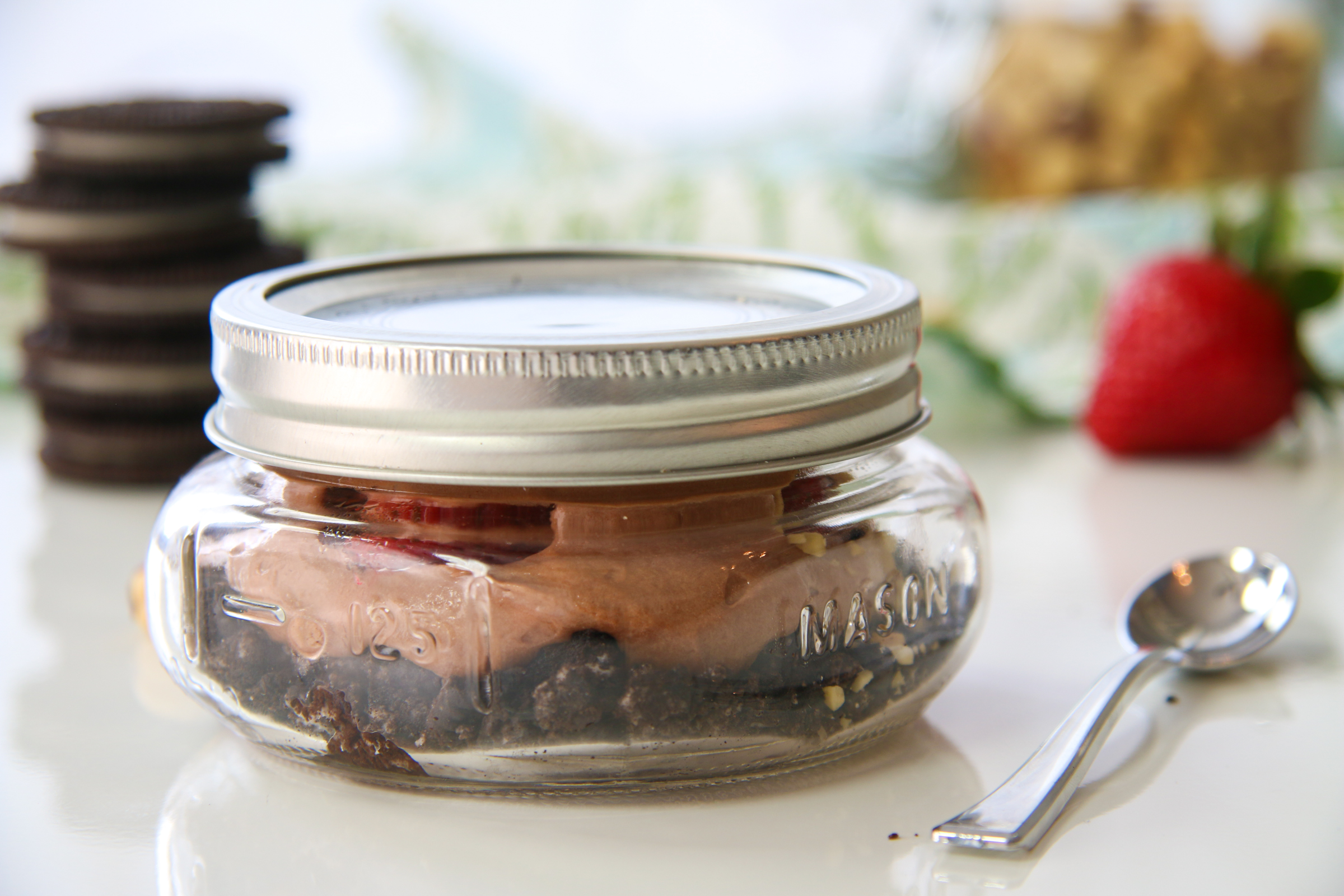 Besides the crust part, the other thing I've changed is that I noticed that a lot of people use the whole tub of Cool Whip to make the cheesecake filling.  I don't think it needs a whole tub.  Plus, if I wanted to dollop the tops with more whipped cream, then what would I do… buy another tub?  No thank you.
So I found that adding about half of the tub was enough for me.  Then I still had the other half to use as the pretty topping.  But do what you like.  Taste it and add more, up to the whole tub if you want!  You can't go wrong.  Just grab a spoon.
So how do I feel now that we finished filming Season 1 and where do we go from here?  I'll leave that for my next entry, where you can hear more of our thoughts in our behind the scenes video.  But I will say that this whole season was a new learning experience for us.  It was difficult, tiring, fun, frustrating, and exciting.  It's been a crazy roller coaster ride, but I'm glad we were able to end it on a sweet note!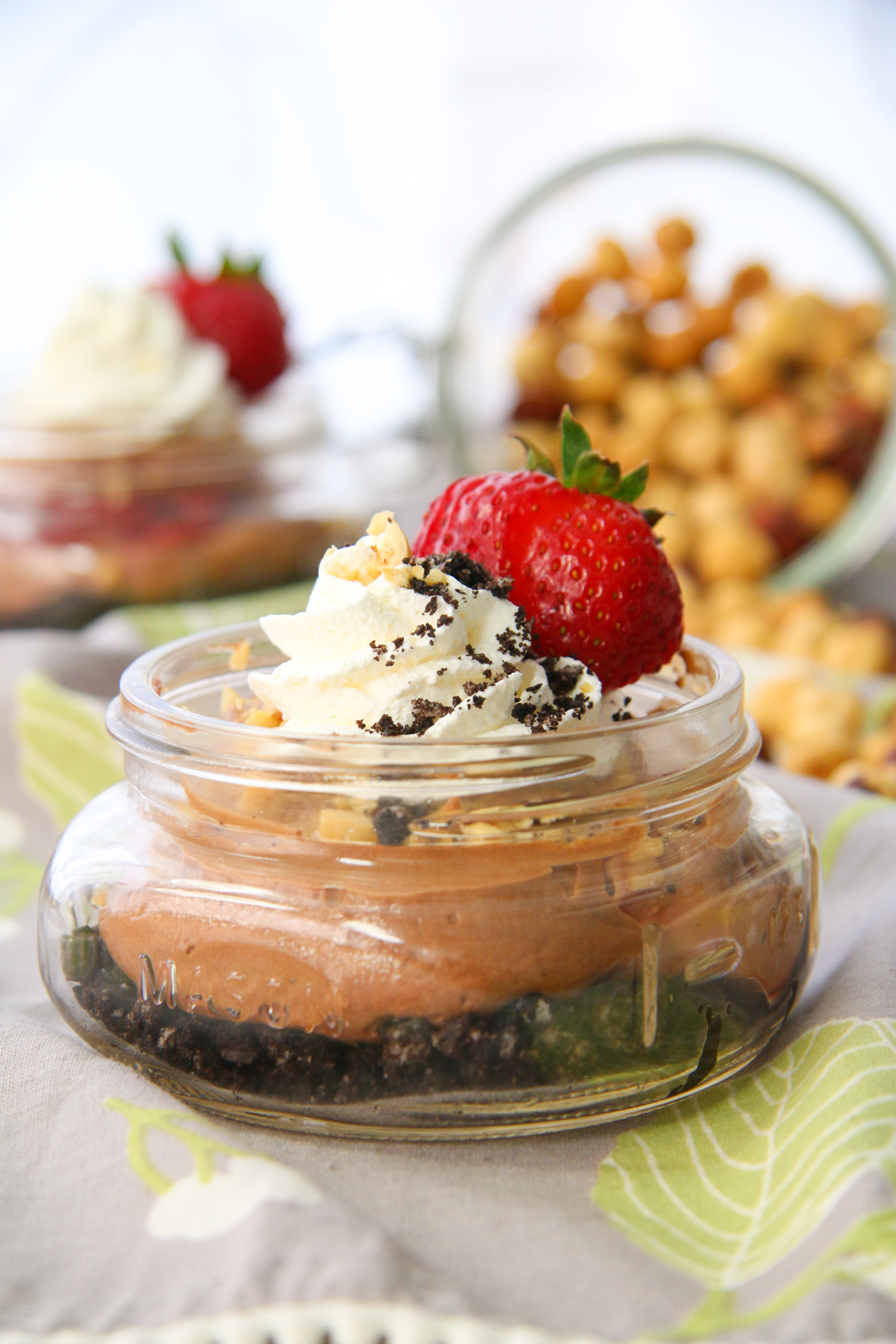 No Bake Nutella Cheesecakes
These are easy no-bake "cheesecakes" using simple shortcut ingredients and wonderful Nutella! They're great for a quick summer time treat. Putting them in jars just makes them more special.
Ingredients
Oreo Cookies, crushed into coarse crumbs (around 10-12)
1 (8 ounce) package cream cheese, softened
⅔ cup Nutella
1 teaspoon pure vanilla extract
1 (8 ounce) tub Cool Whip, thawed, divided
Strawberries, some sliced, some left whole for garnish
Chopped hazelnuts, peanuts, pecans, or almonds
Instructions
Evenly divide the crumbs between 4 short 8oz glass jars, bowls, or cups, to form the "crust" layer. Since these are in jars, the "crust" is meant to be scooped up easily with a spoon and don't need to be solid.
In a large bowl, with an electric hand mixer, beat the cream cheese, vanilla, and Nutella until smooth. Using a rubber spatula, fold in roughly half (or more if desired) of the Cool Whip until well blended. Reserve any remaining Cool Whip for the topping.
Pipe or spoon one layer of the cheesecake mixture into the jars on top of the Oreo layer. Add a layer of sliced strawberries. Add another layer of cheesecake mixture. It's okay if the strawberries are hidden. They can be a surprise! Sprinkle the tops with chopped hazelnuts. Cover with a lid or plastic wrap and place in the fridge for at least 2 hours to chill and firm slightly before serving.
When ready to serve, use the remaining Cool Whip mixture to pipe or dollop on top of the cheesecake mixture. Garnish each jar with a whole, fanned, or slice strawberry and a light sprinkle of more crumbled oreos if desired.

TIP: I wouldn't suggest making these overnight, because the Oreo crumbs will most likely get soggy. But if you really want to, you can make "reverse cheesecakes" by adding the crumbs on top right when you're ready to serve, and topping them off with whipped cream.

And if you want to make firm crusts, add 2-3 Tablespoons of melted unsalted butter into the Oreo crumb mixture and press it lightly into the base of small ring molds.