Jam Bars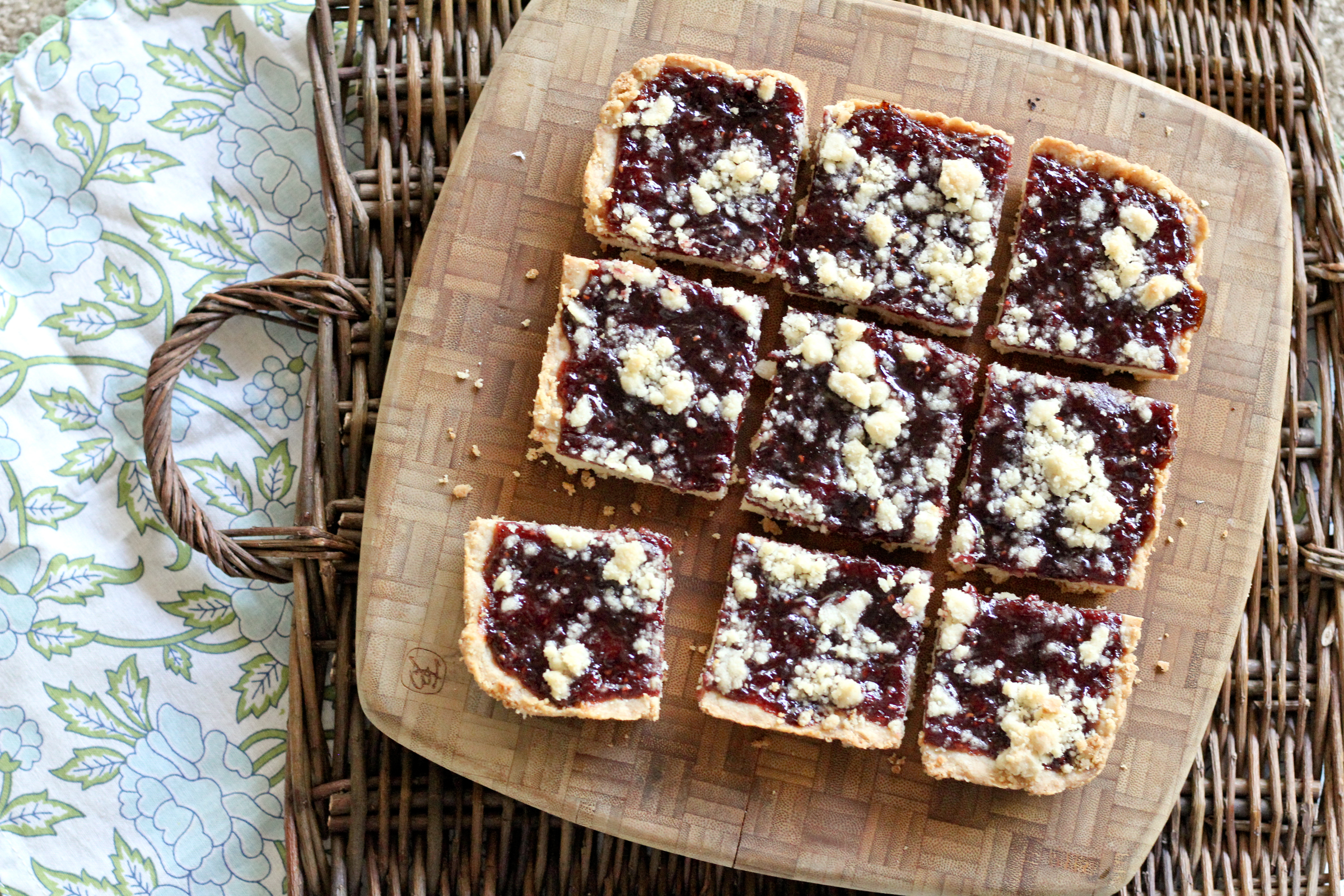 Very rarely do I post a recipe here that isn't original, or slightly tweaked with a little spunky spin.  But in this case, these jam bars were so easy to make that I wanted to post the original recipe as is.  I was thumbing through my Food Network Magazine (my favorite magazine besides Us Weekly), and was immediately drawn to a recipe for jam shortbread bars.  Why you ask?
A while ago, my friends and I had a cookie making party at my place and I had a big jar of raspberry jam in my fridge leftover from making linzer cookies.  I love those cookies, because of the simple jam and short bread combo, but they kinda take a lot of time to make… with the rolling out of the dough, and using cookie cutters.  The good news is that these jam bars taste just like linzer cookies, but don't take long to make, and require no special equipment.  Sold yet?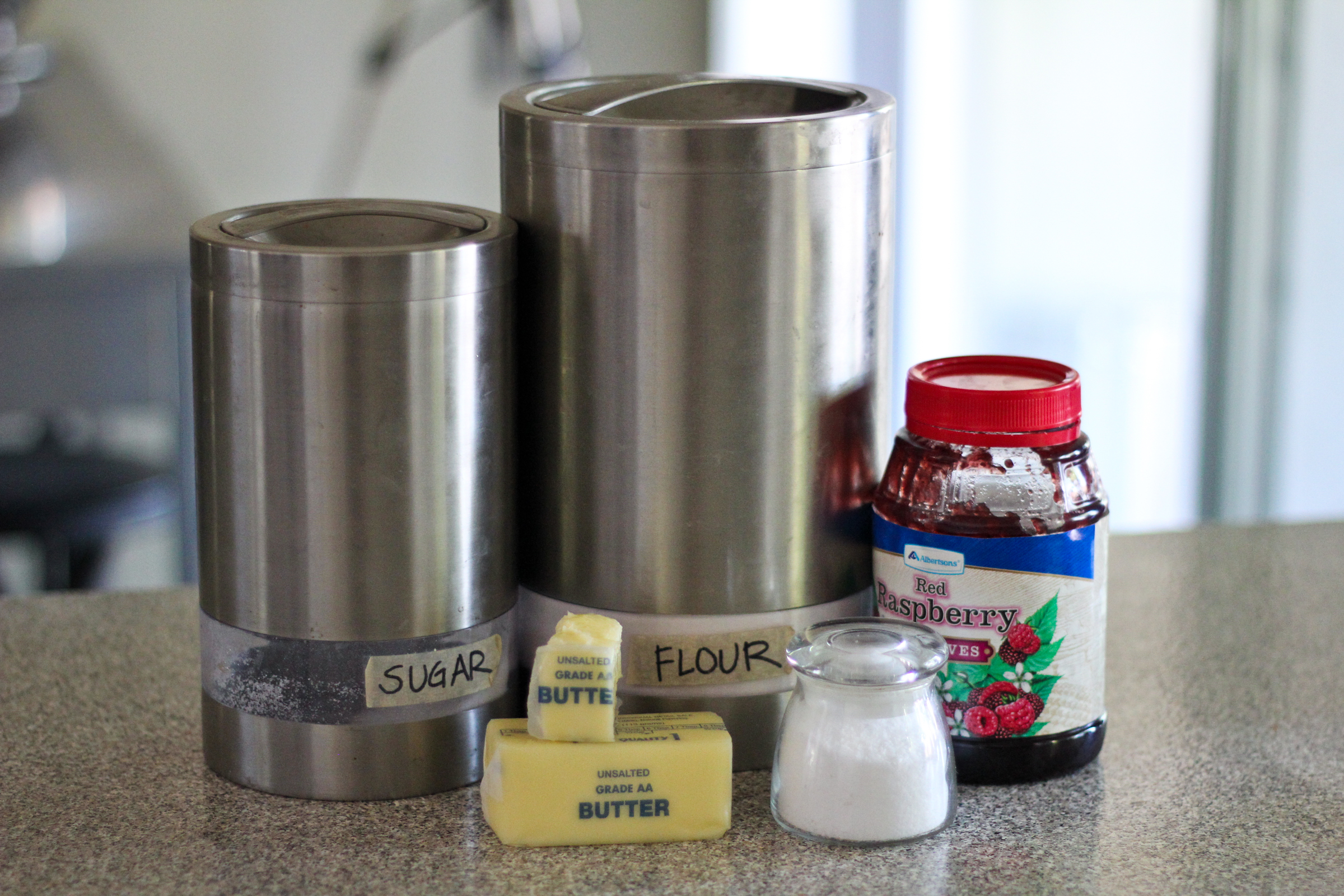 Okay, let's go.  All you do is grab a square 8-inch baking dish and line it with foil.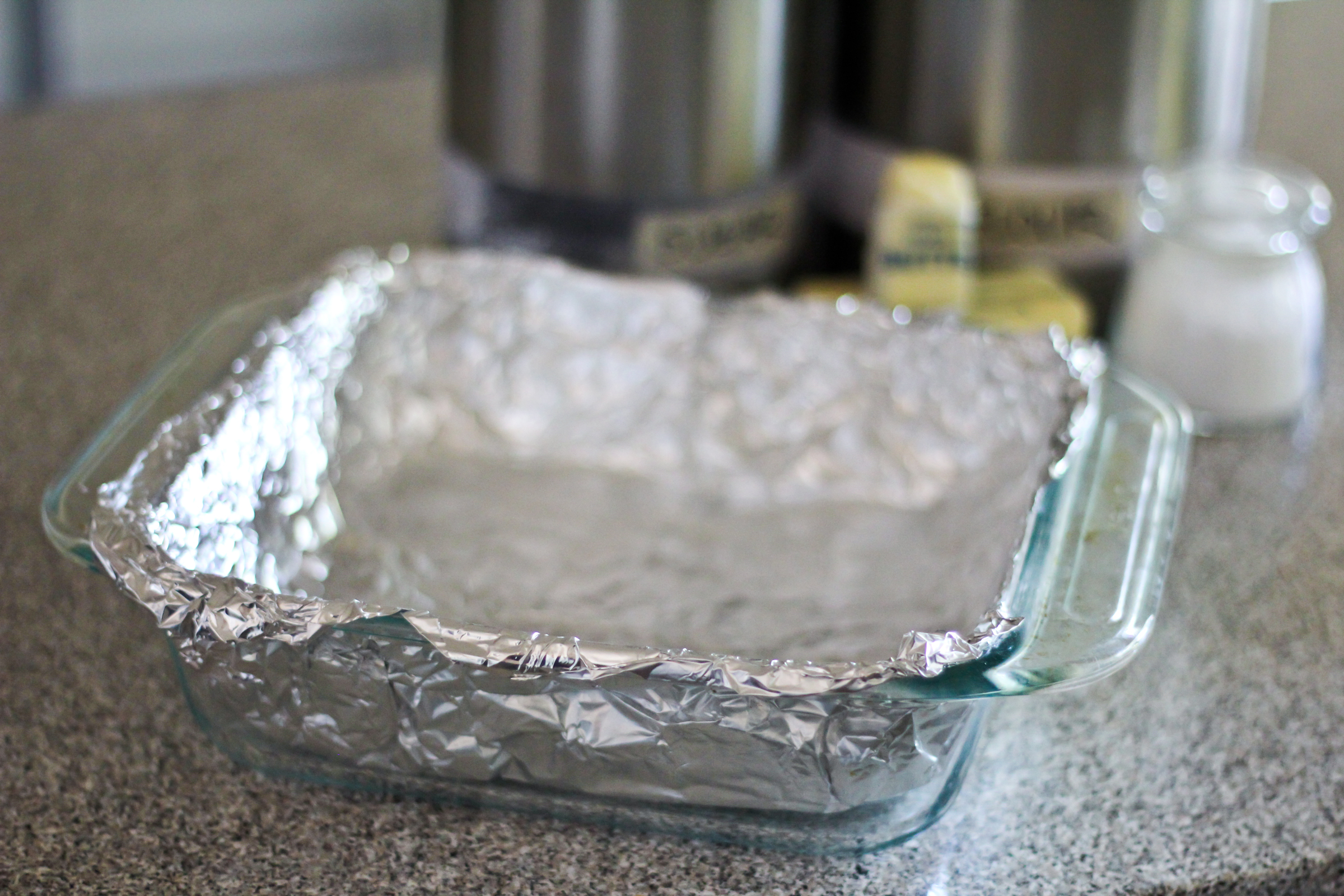 I usually have a pretty stocked pantry, but on this day, I had just a small amount of sugar left.  Before looking more carefully at the recipe, I almost let out a sad defeated whimper when I thought I wouldn't be able to bake after all.  But luckily, it was just enough, because all you need is ⅓ of a cup!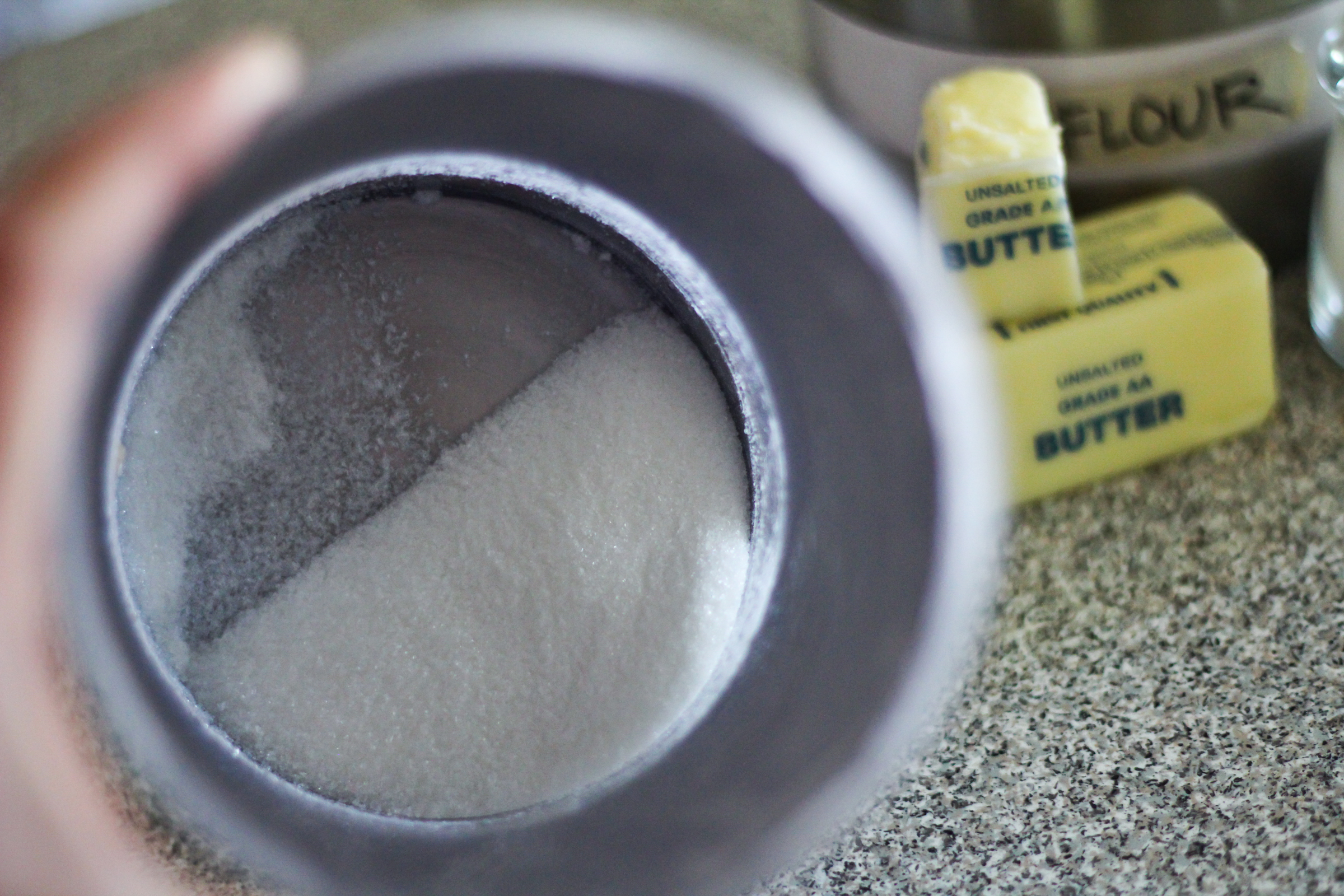 You whisk the sugar, your flour, and a pinch of salt together in a bowl.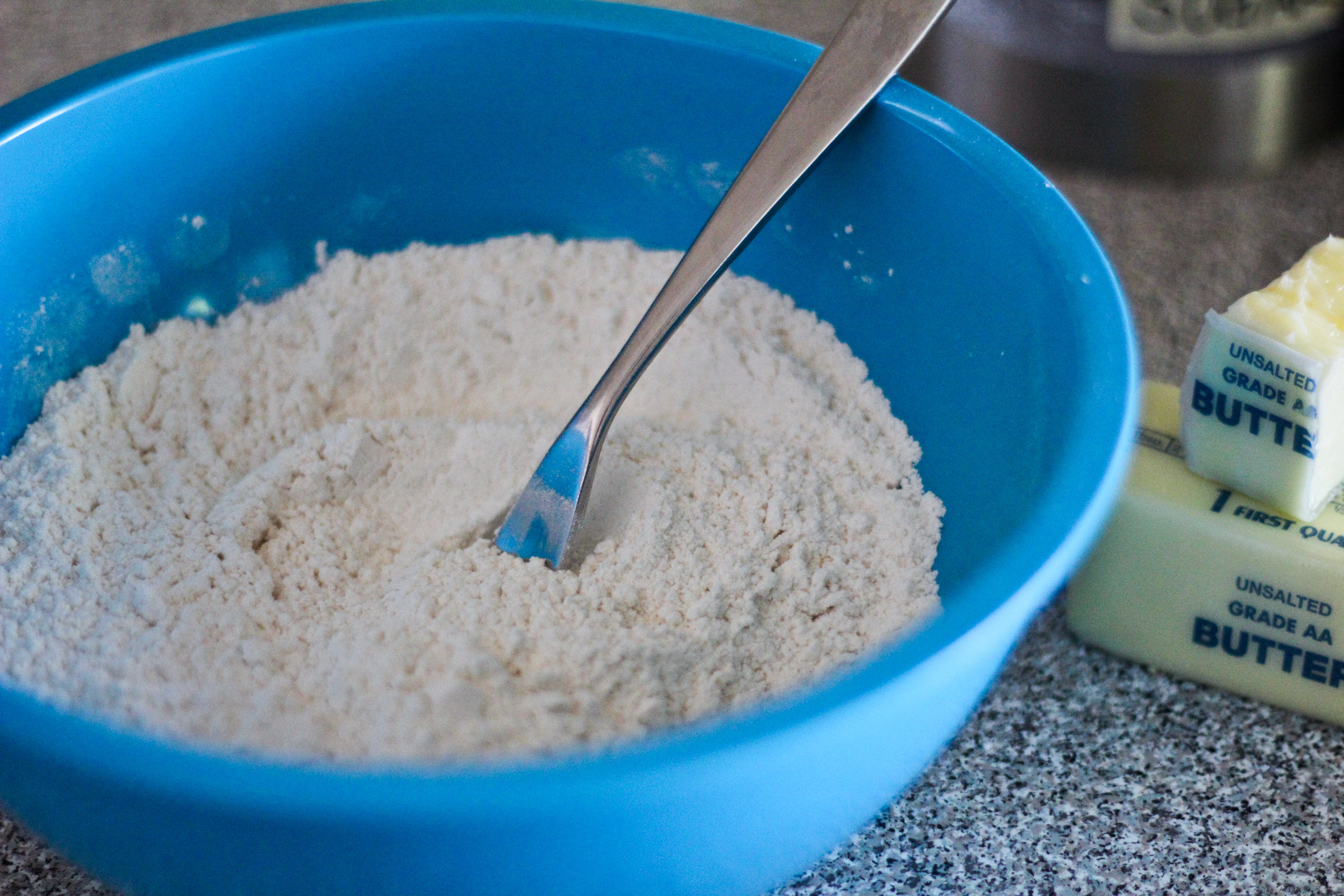 Then you mush in your soft unsalted butter with your fingers until you have a coarse crumbly sand texture.  Scoop out 2 tablespoons of your mixture, throw it in the fridge, and save it for later.  This will become your topping.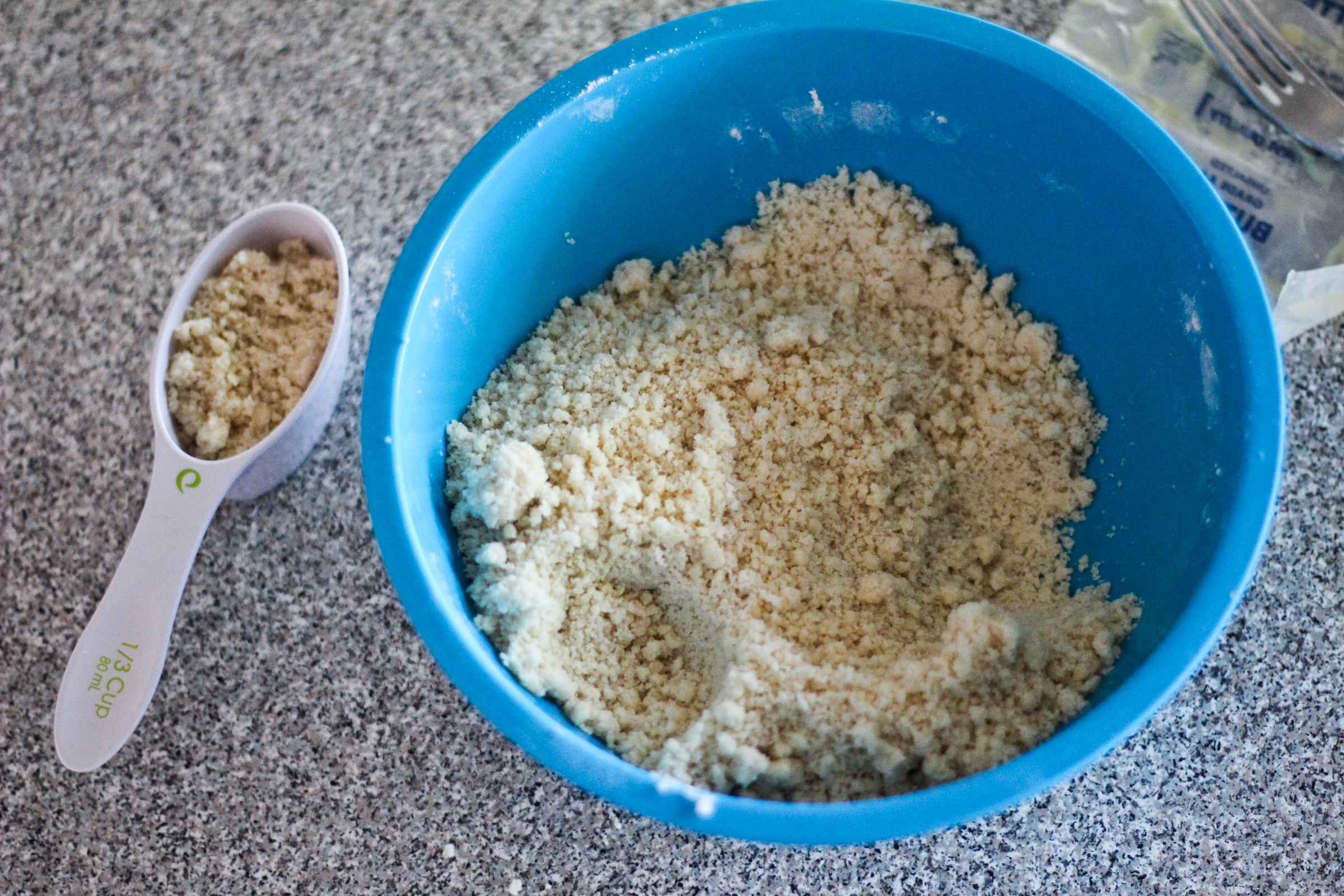 You pour out your remaining "sand" mixture onto your foil lined dish and press it lightly into an even crust with your fingers.  Stick it in the freezer for 10 minutes, until firm.  Then you pop the crust into the oven for 15 minutes.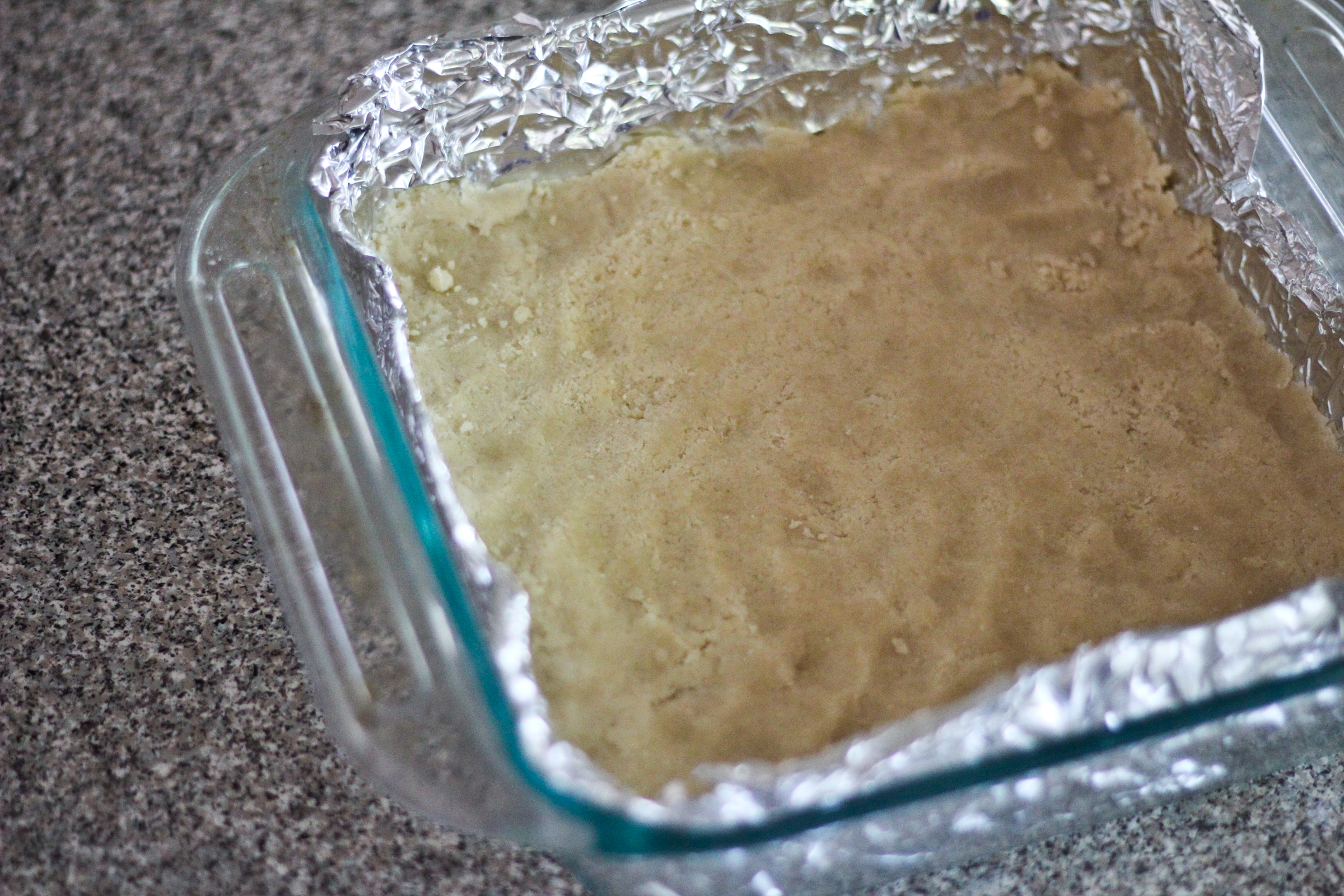 Pull it out the oven and spread on any kind of jam or preserves that you want, making sure to leave a small border around the edges.  I used raspberry jam which was so scrumptious, but you can use anything you have on hand.  I want to try it with apricot jam next time.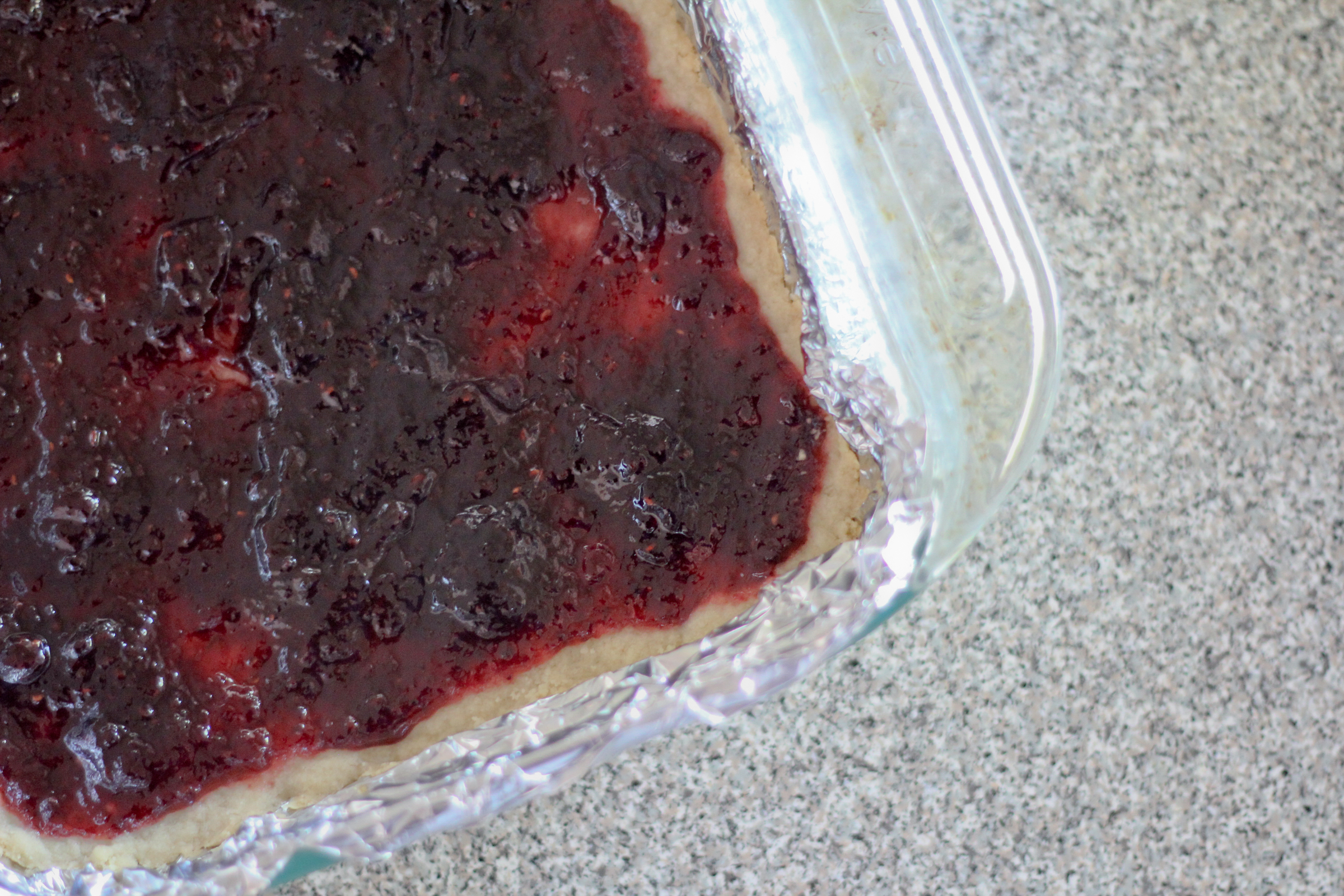 Sprinkle on your crumble topping and pop it back into the oven for 25 minutes, until the edges are golden brown.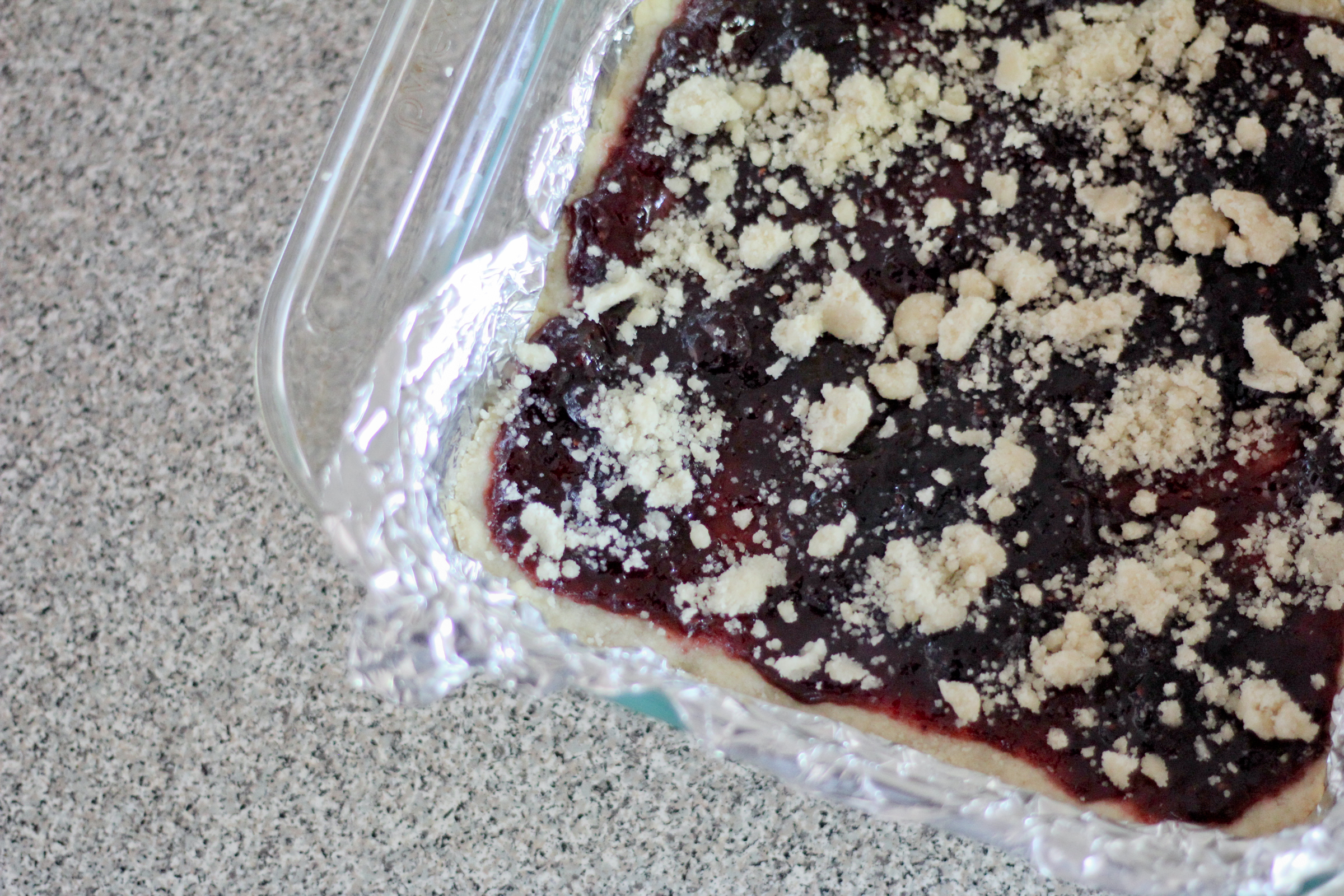 Cool, cut into bars, and pop it in your mouth. Yum!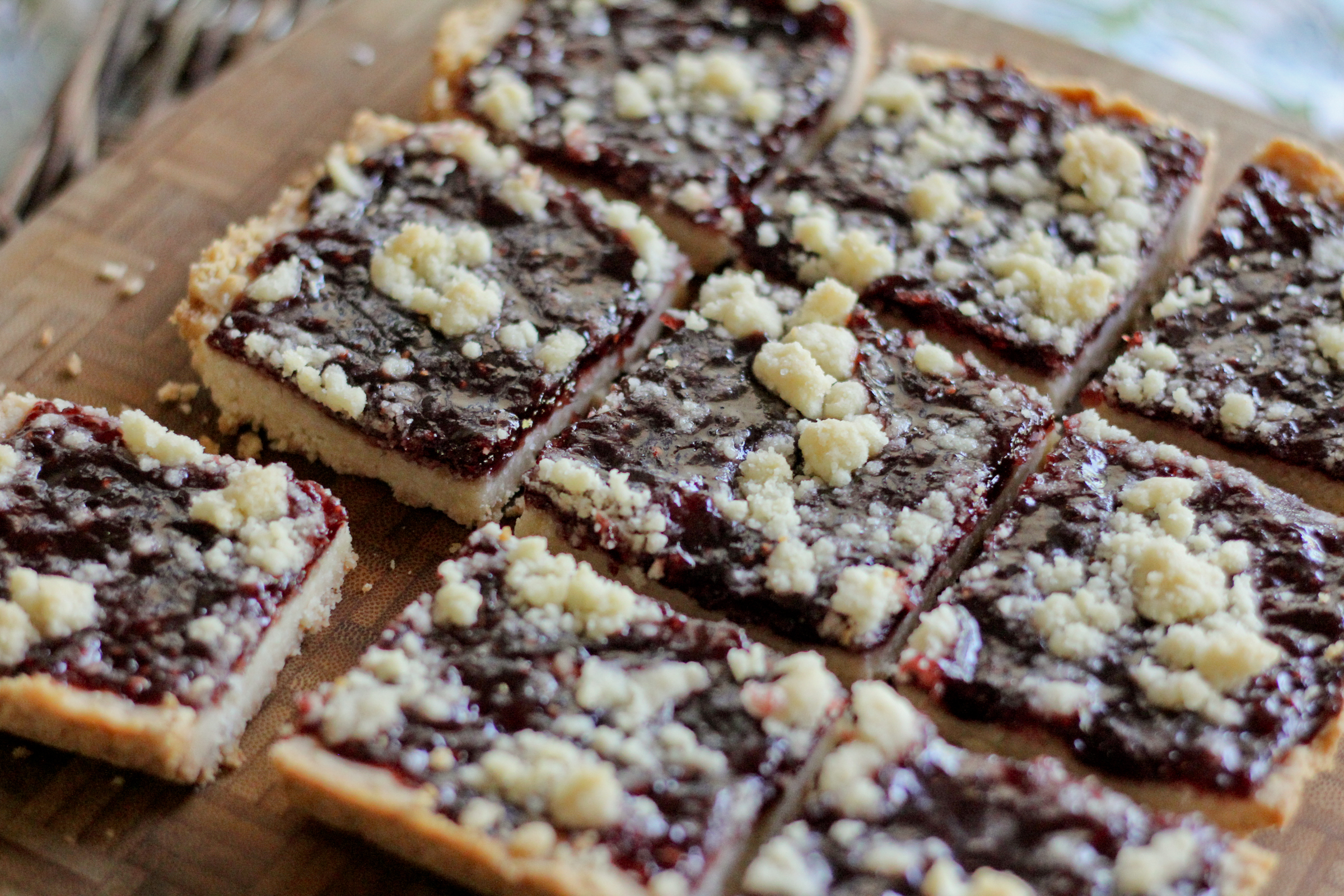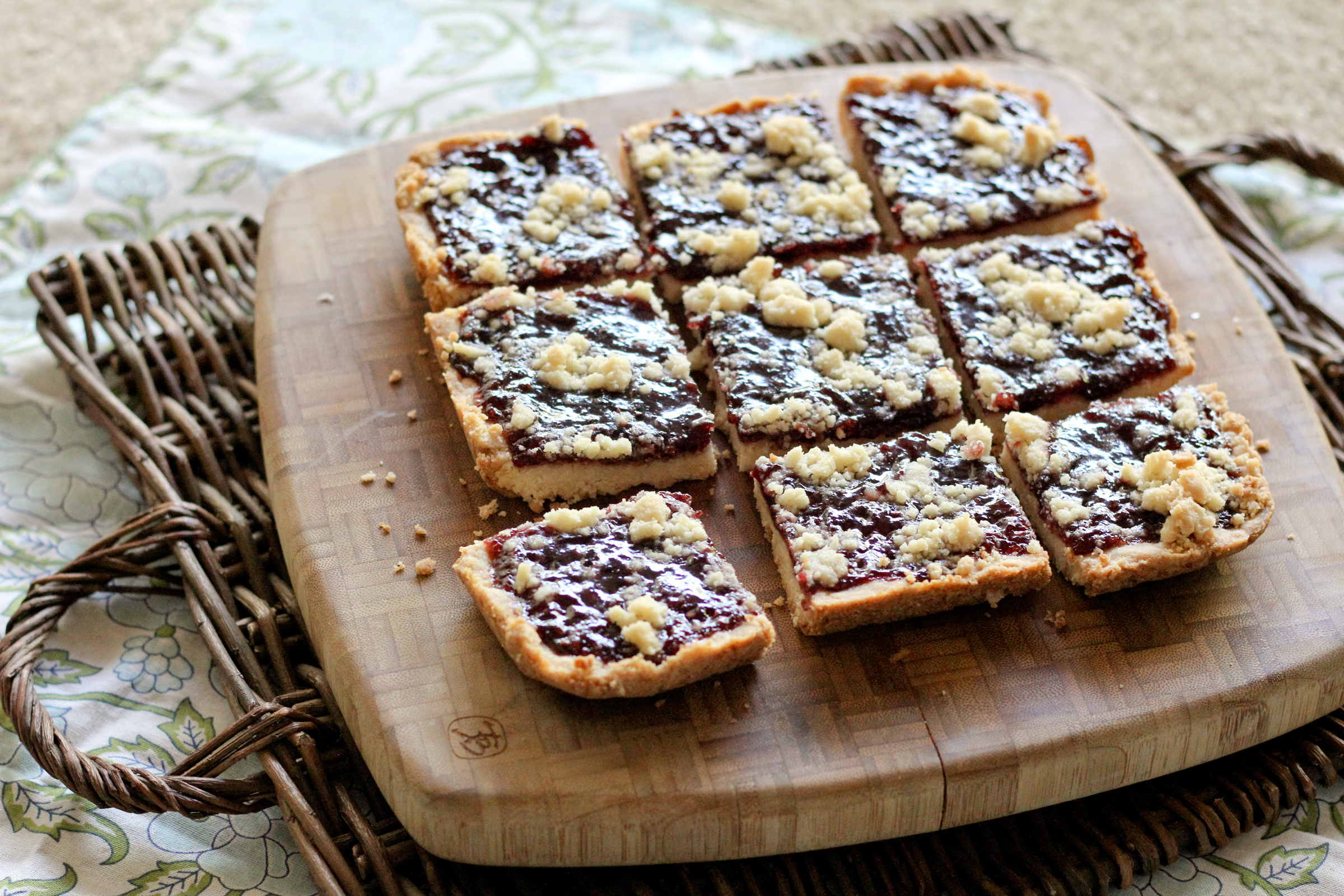 It's amazing how simple ingredients make such a tasty little treat.  You can eat them for dessert, as a midday snack with tea, or for breakfast with your coffee in the morning in lieu of a pastry.  They keep well in the fridge and also look cute when you wrap them individually in parchment paper, if you want to give them away as a gift.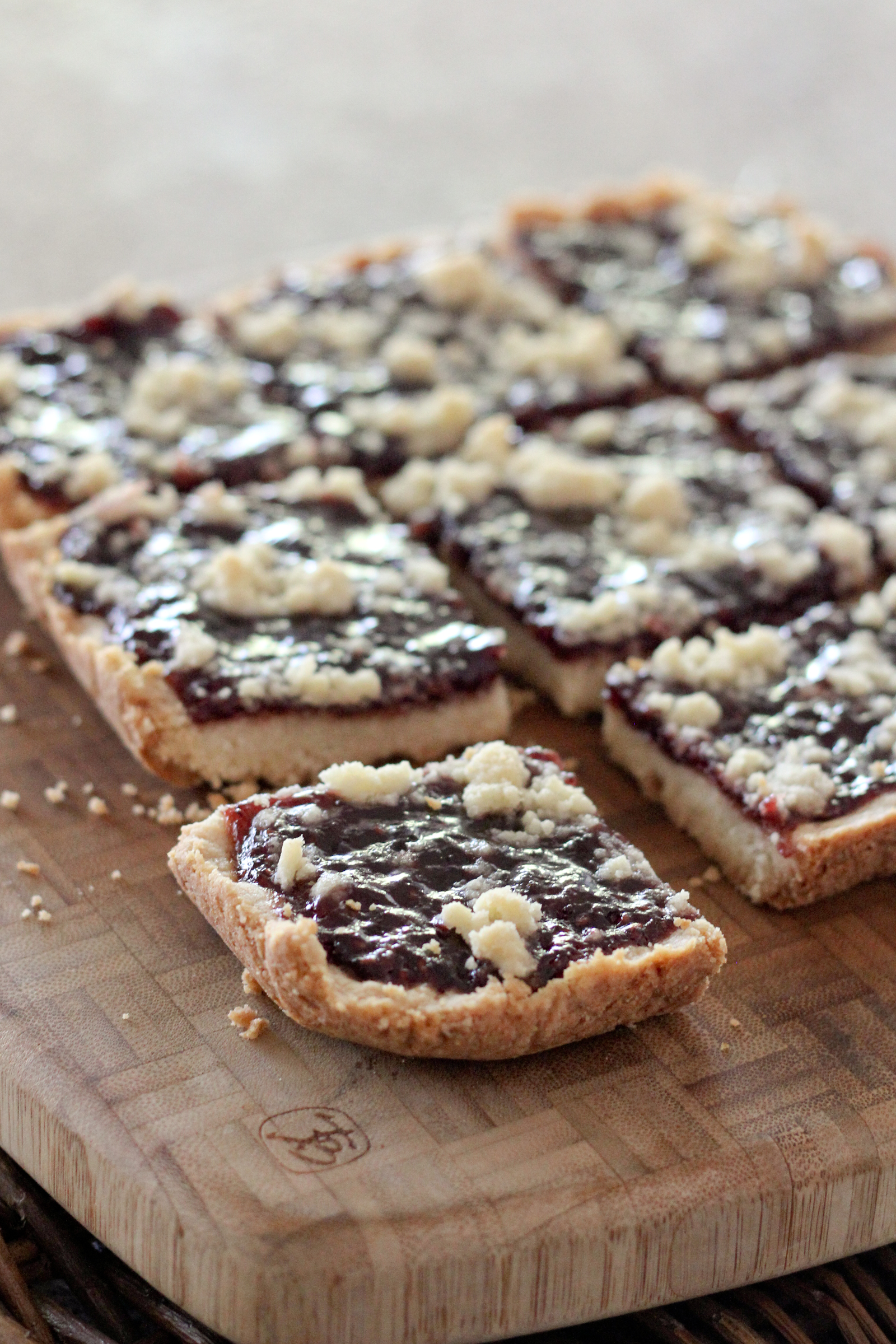 This recipe really doesn't require any tweaking, because it's so yummy already, but you know me, I probably will take a go at it anyways.  I'm thinking of making a peanut butter crust or something like that next time.  But don't you worry.  If I come up with a successful version of this recipe, I'll post it.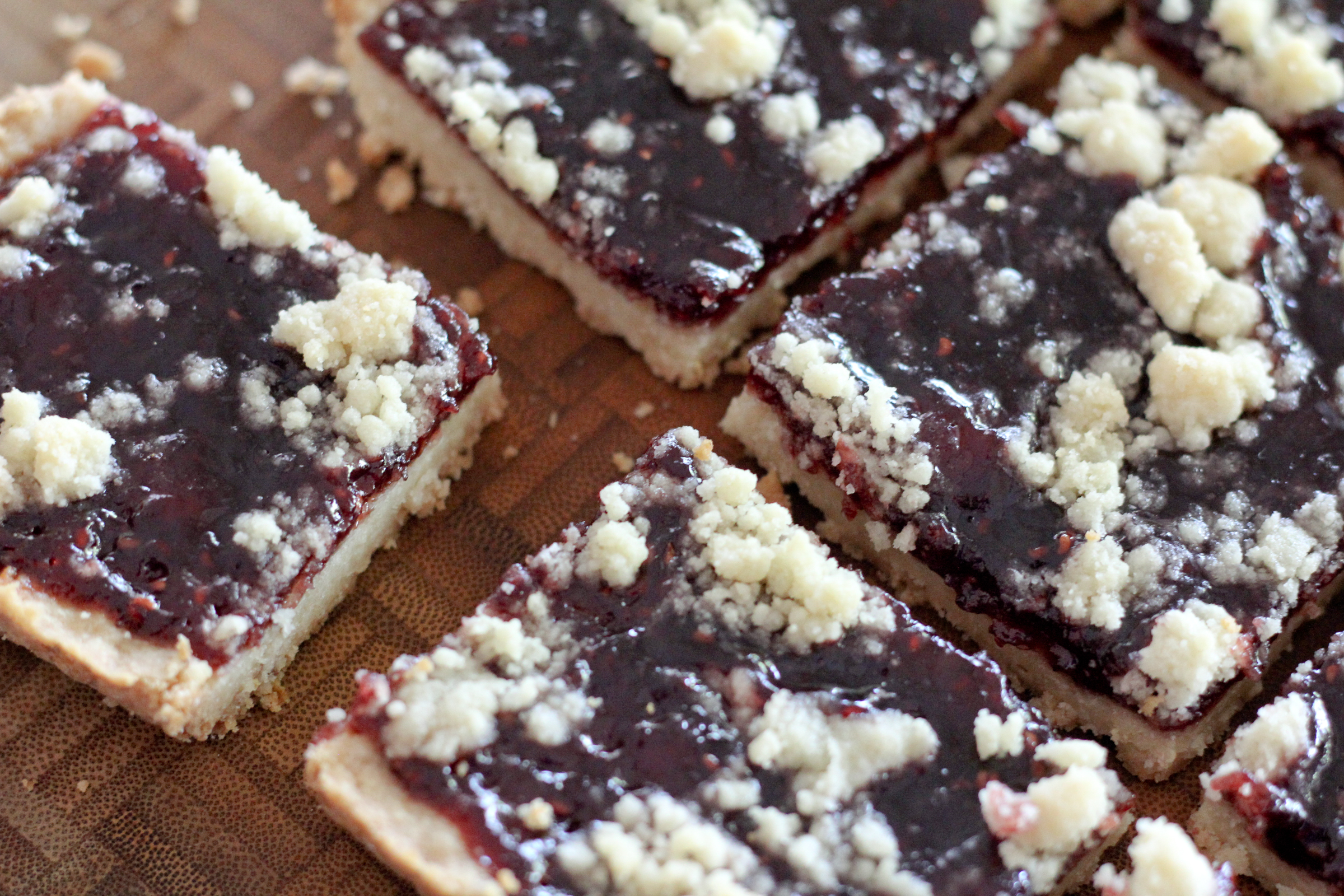 But for now, there's no need to wait.  Go look in your fridge and panty, and make these jam bars today.

Jam Bars
You can eat these short bread jam bars for dessert, breakfast, or any time of the day! Recipe from
Food Network Magazine
Ingredients
1 ½ cups AP flour
⅓ cup sugar
Pinch of salt
10 tablespoons unsalted butter, at room temperature
6 tablespoons preserves (any flavor)
Instructions
Preheat the oven to 375 degrees. Line an 8-inch square baking dish with aluminum foil, leaving an overhang. Whisk the flour, sugar, and salt in a bowl. Work in the butter with your fingers to make a crumbly dough.
Refrigerate 2 tablespoons of the dough for the topping. Press the remaining dough into the baking dish; freeze until firm, about 10 minutes.
Bake the crust, 15 minutes. Spread the preserves on top, leaving a ½ inch border; crumble the reserved dough on top. Return to the oven and bake until the edges are golden brown, 25 more minutes. Let cool 20 minutes, then lift out of the pan and cut into squares.