Mushroom Orecchiette with Cream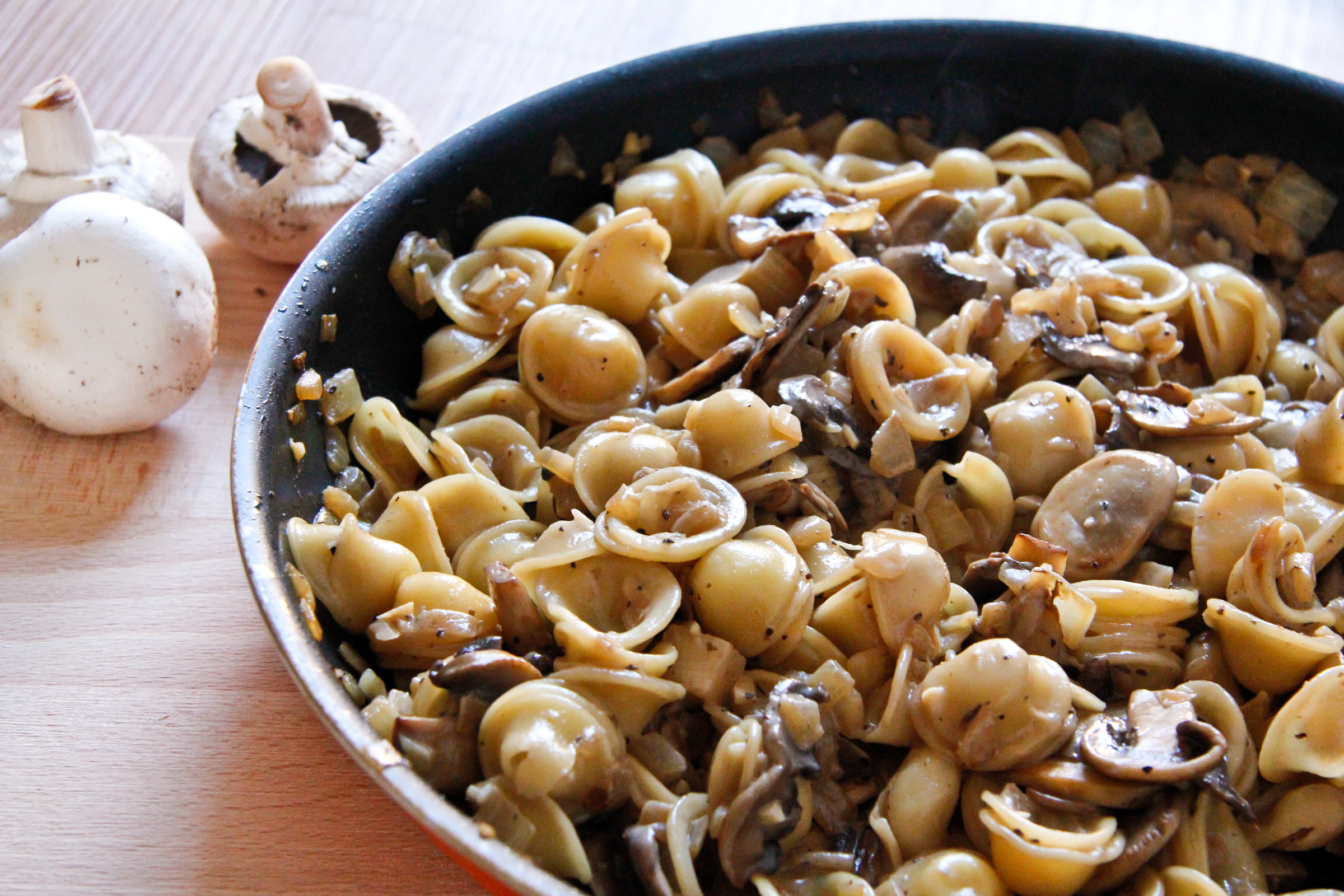 Do you like comfort foods as much as you enjoy light, fresh, and healthy dishes? If so, I'll be nice and tell you one of my secrets on how you can enjoy both at the same time. Anytime you have a craving for a nice creamy or cheesy pasta dish, cut the cream way down by adding in chicken stock! Who knew, huh? Since I graduated from a French culinary school, I'm a big believer in using real butter, cream, and wine. But it doesn't mean that you should use an excessive amount, especially if you're trying to watch your girlish figure! Sometimes all you need is just a touch.  
So this delicious mushroom pasta is the perfect recipe for you to try to test my theory. I adore orecchiette pasta, because the little cute "ear-shaped" pieces are like little cups that hold all your glorious sauce. If you don't like the taste of mushrooms, you can skip this recipe, because the flavor base comes mostly from cooking mushrooms and cooking them right. Intrigued?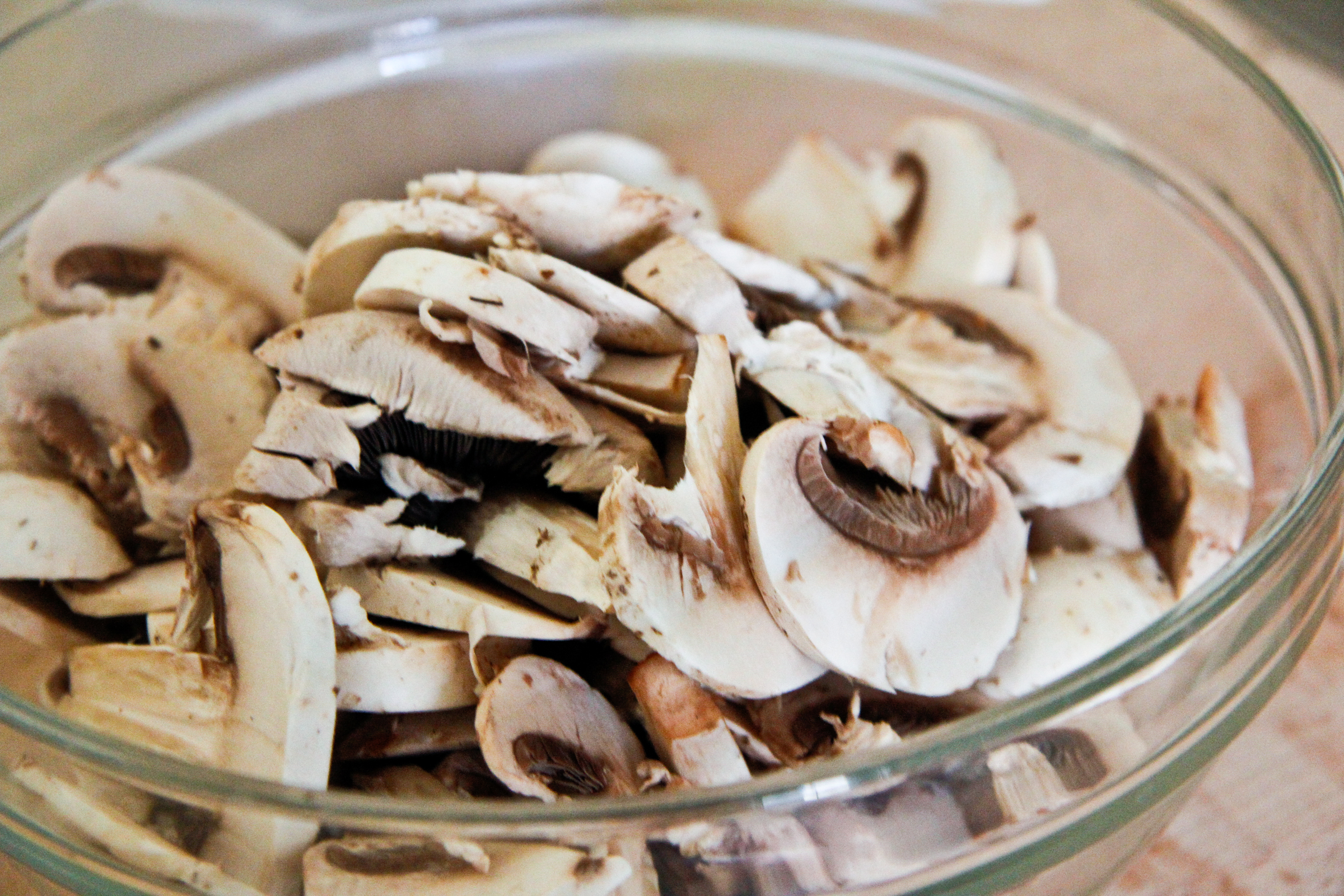 I happen to love mushrooms, so this pasta is right up my alley. Slice them and add them to a large pan. If you crowd your pan of mushrooms, they won't brown.
If they don't brown, they don't taste like mushrooms. Mushrooms, when cooked properly, taste meaty and earthy. So don't try to be sneaky and skip this step. You'll be sorry.
So work in batches and remove them to a plate until later.  Try not to snack on all the mushroom slices while you're cooking.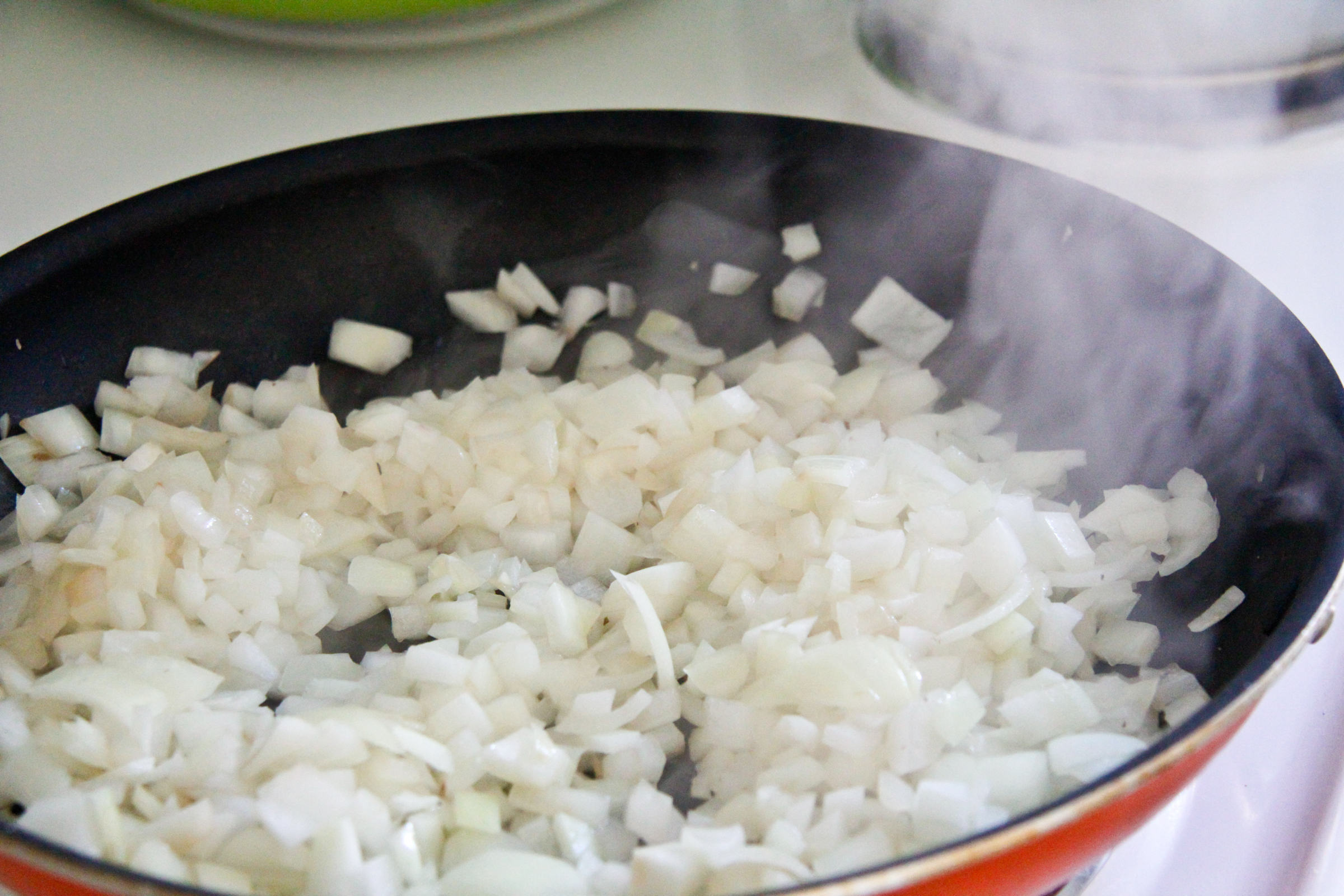 The mushrooms are important, but so are the onions.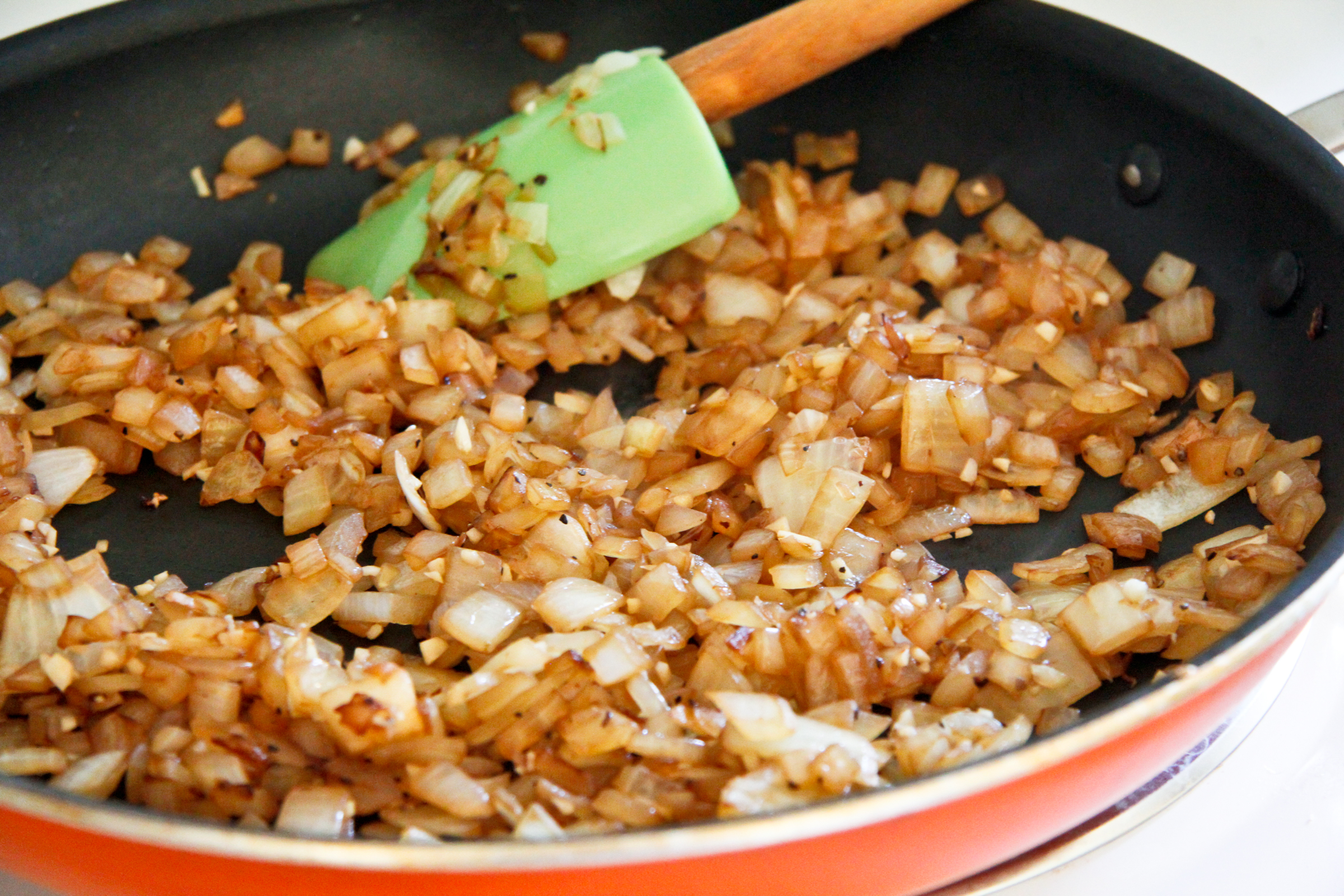 If you take the time to caramelize them, you'll be in business. Sweet browned onions, sauteed garlic, browned mushrooms and cream?  Can I get an "Amen?"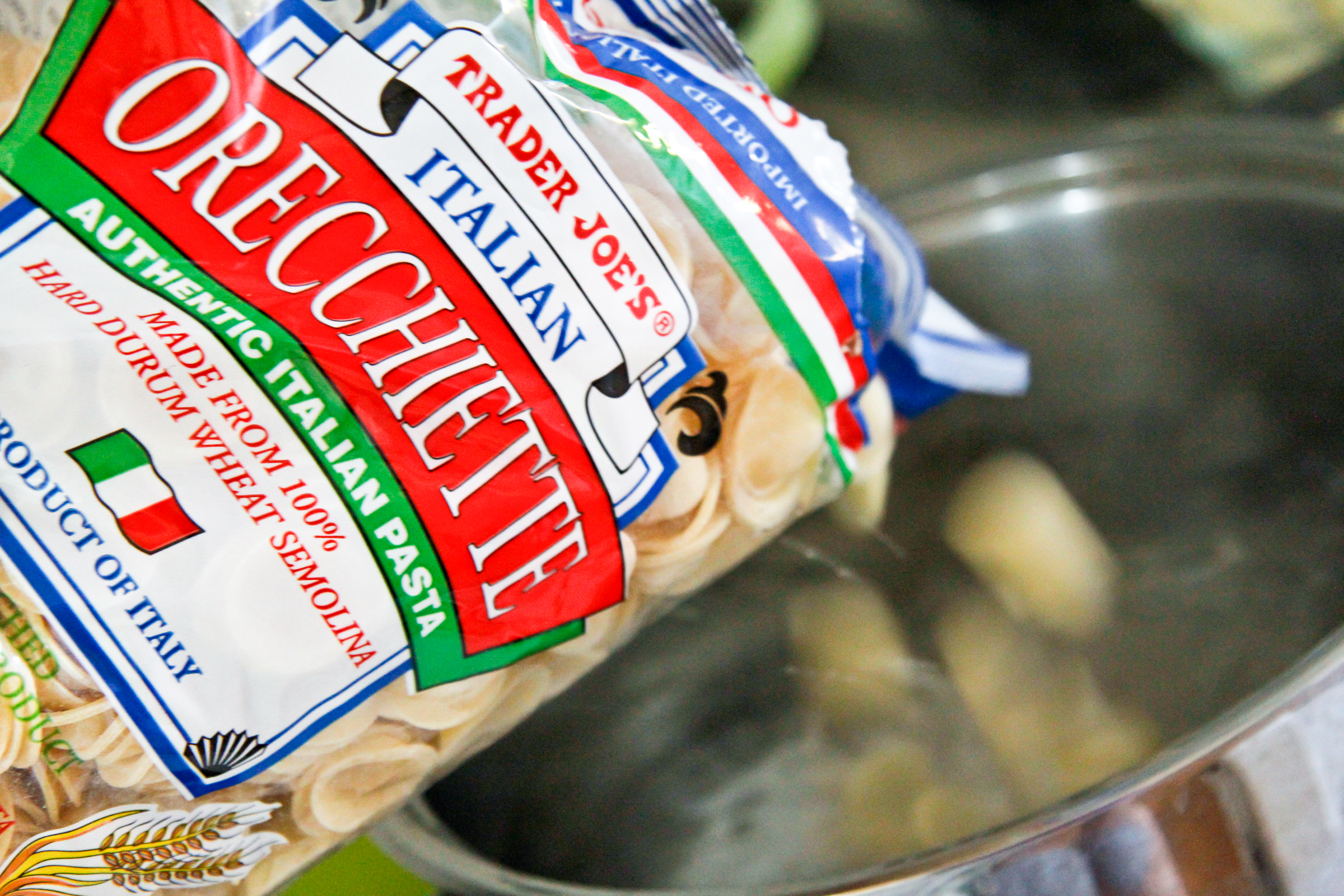 Since the onions take about 10 minutes to develop their flavor, start on your pasta.  Multi-task!  Get that salted water on a boil and drop your precious orrecchiette into the hot tub.  Cook until they're al dente.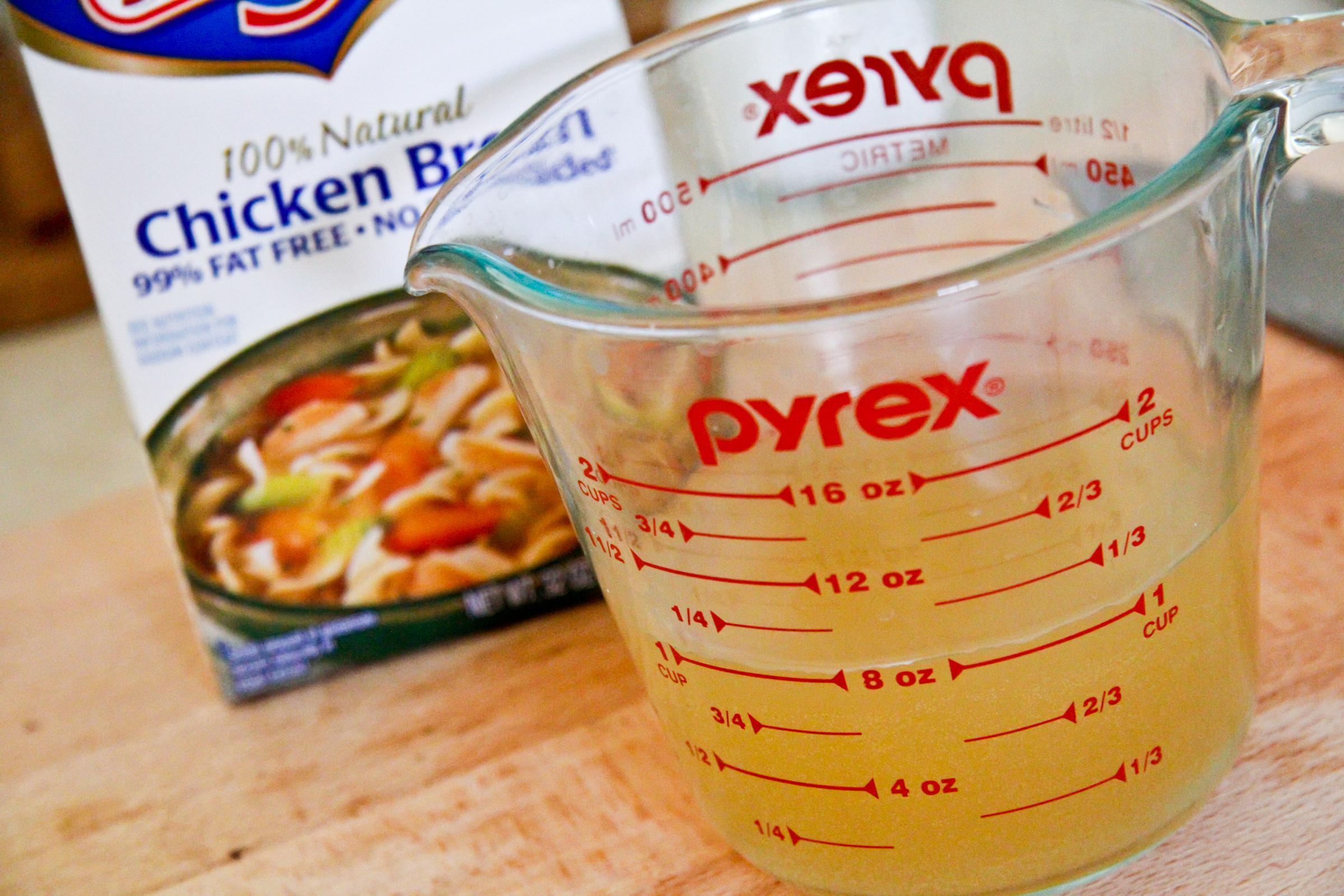 And here comes the secret ingredient…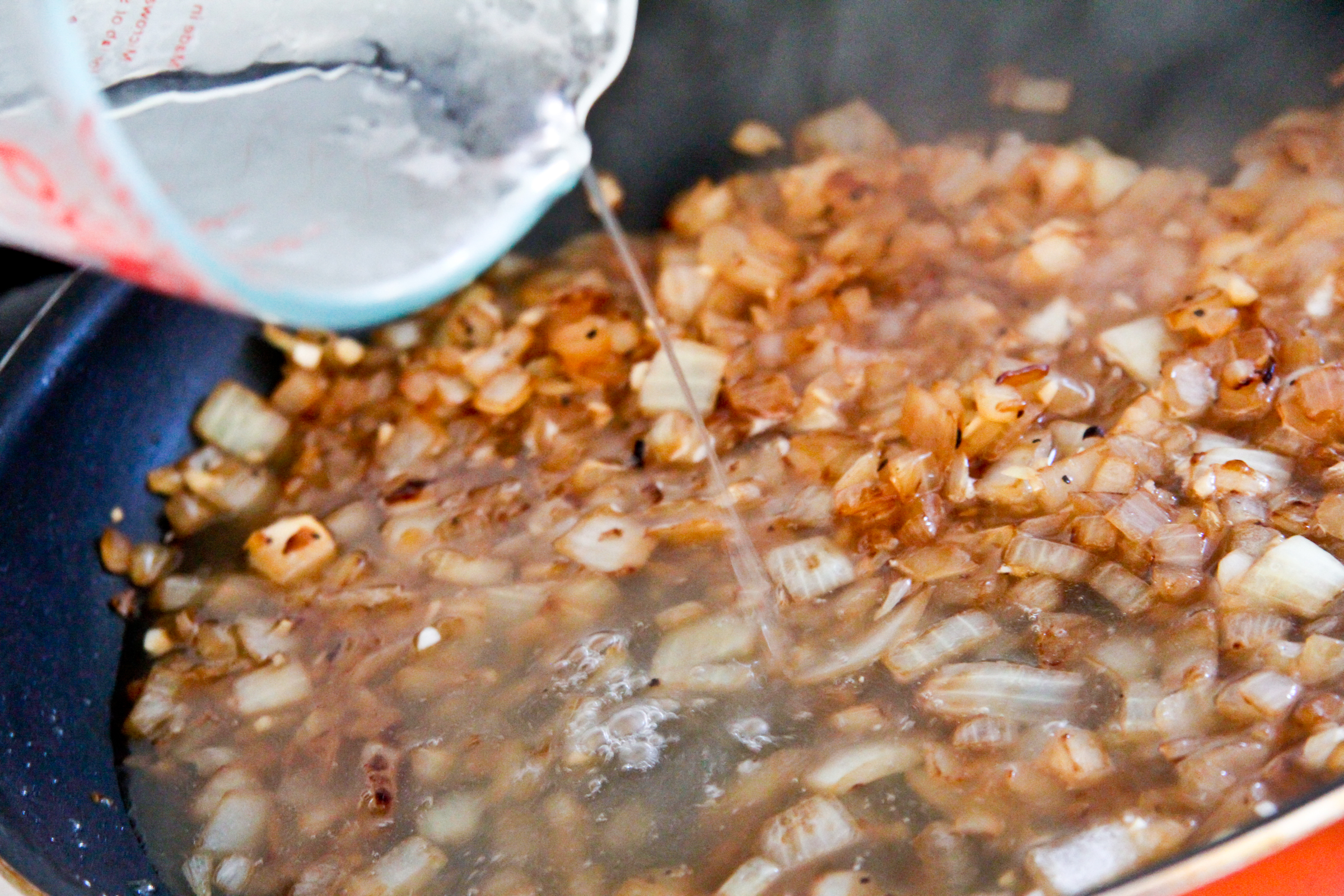 Add that chicken broth to the pan, followed shortly by the…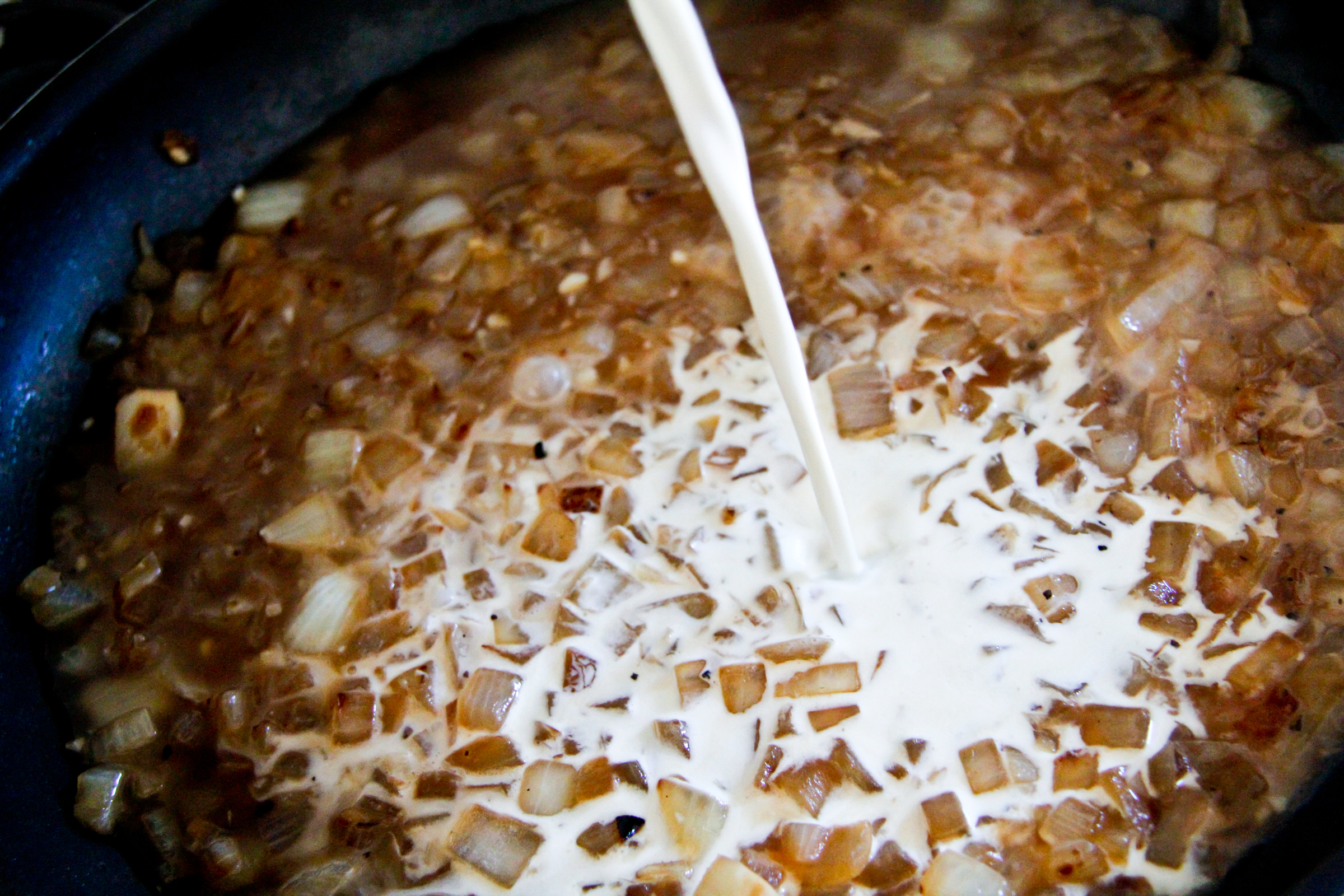 …cream.  Ooh…look at that cream waterfall just splashing into the sauce.  It's only ¼ cup, but that's all you need!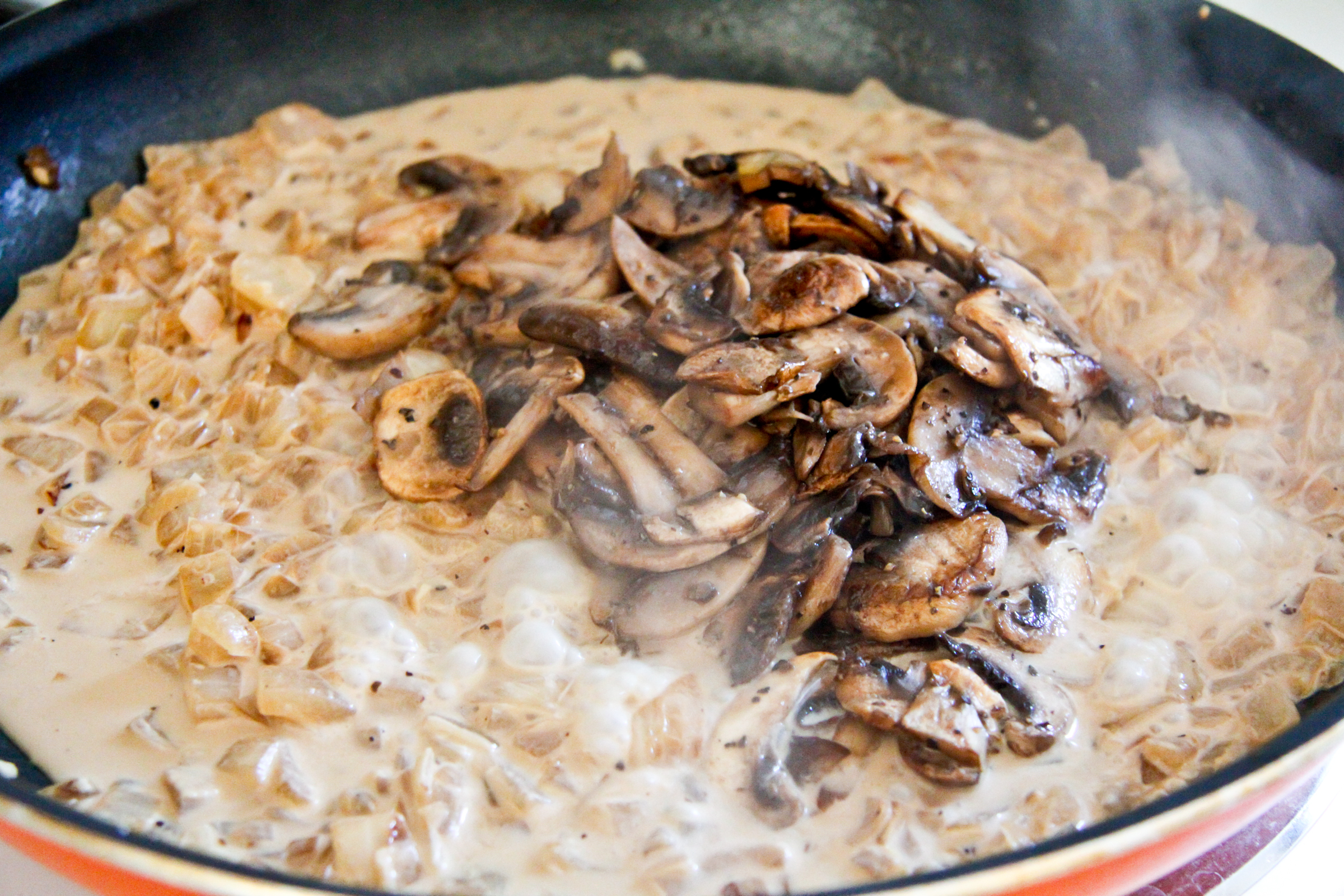 After a couple minutes, the luxurious sauce will thicken.  Then you can invite the mushrooms back to the party.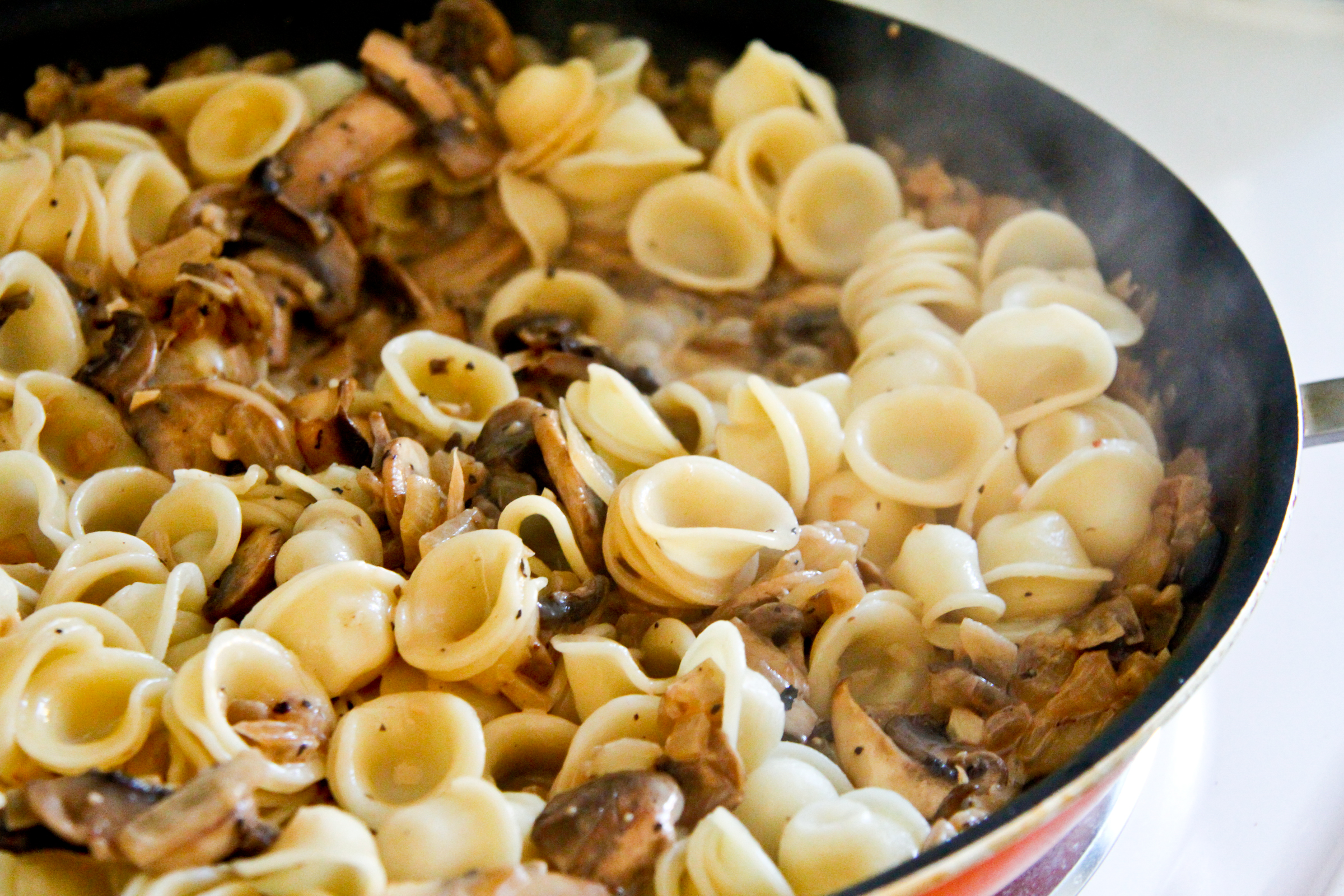 Drain your al dente pasta and add it directly to your sauce.  Mix, tumble, taste, and season with salt and pepper.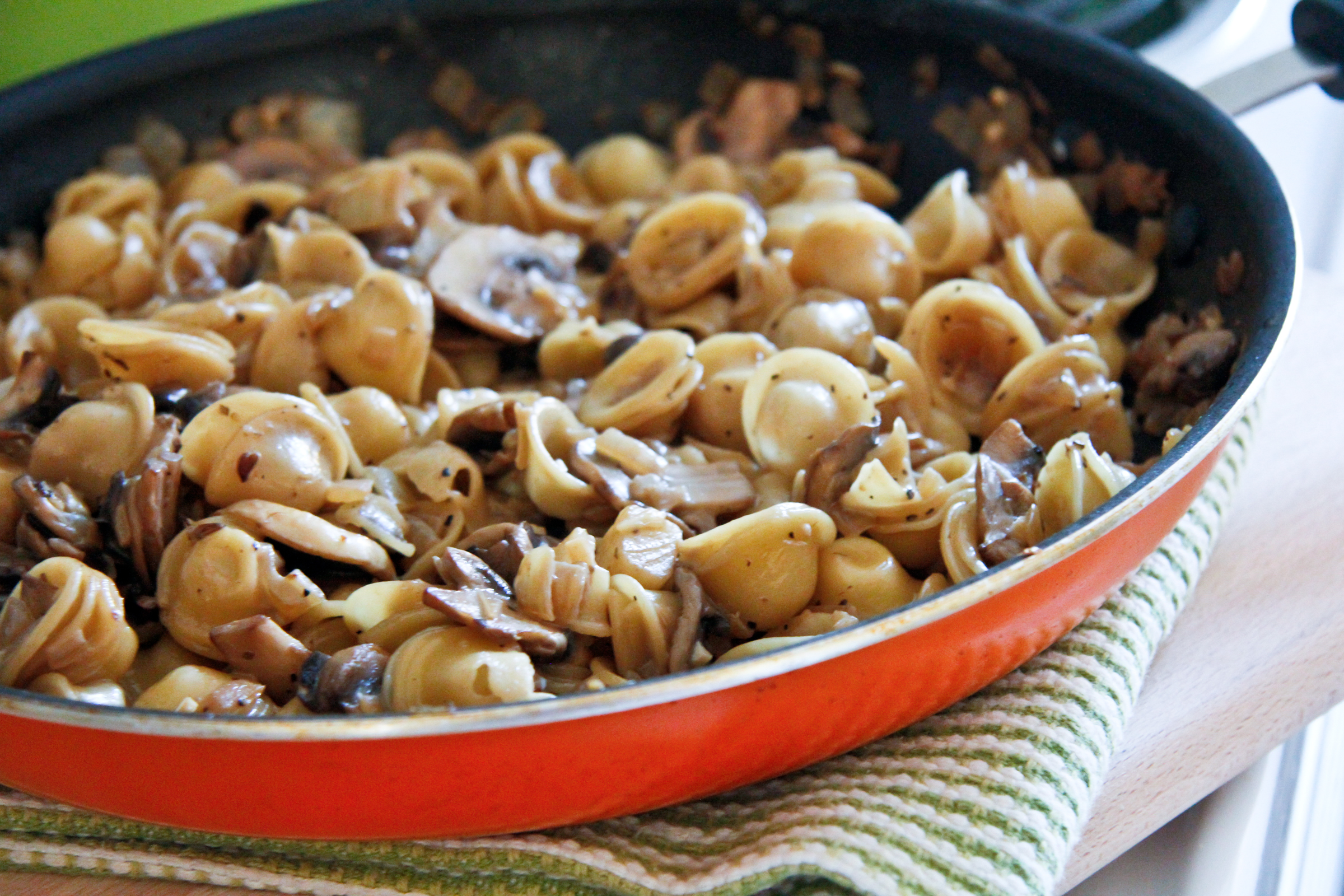 And that's all she wrote.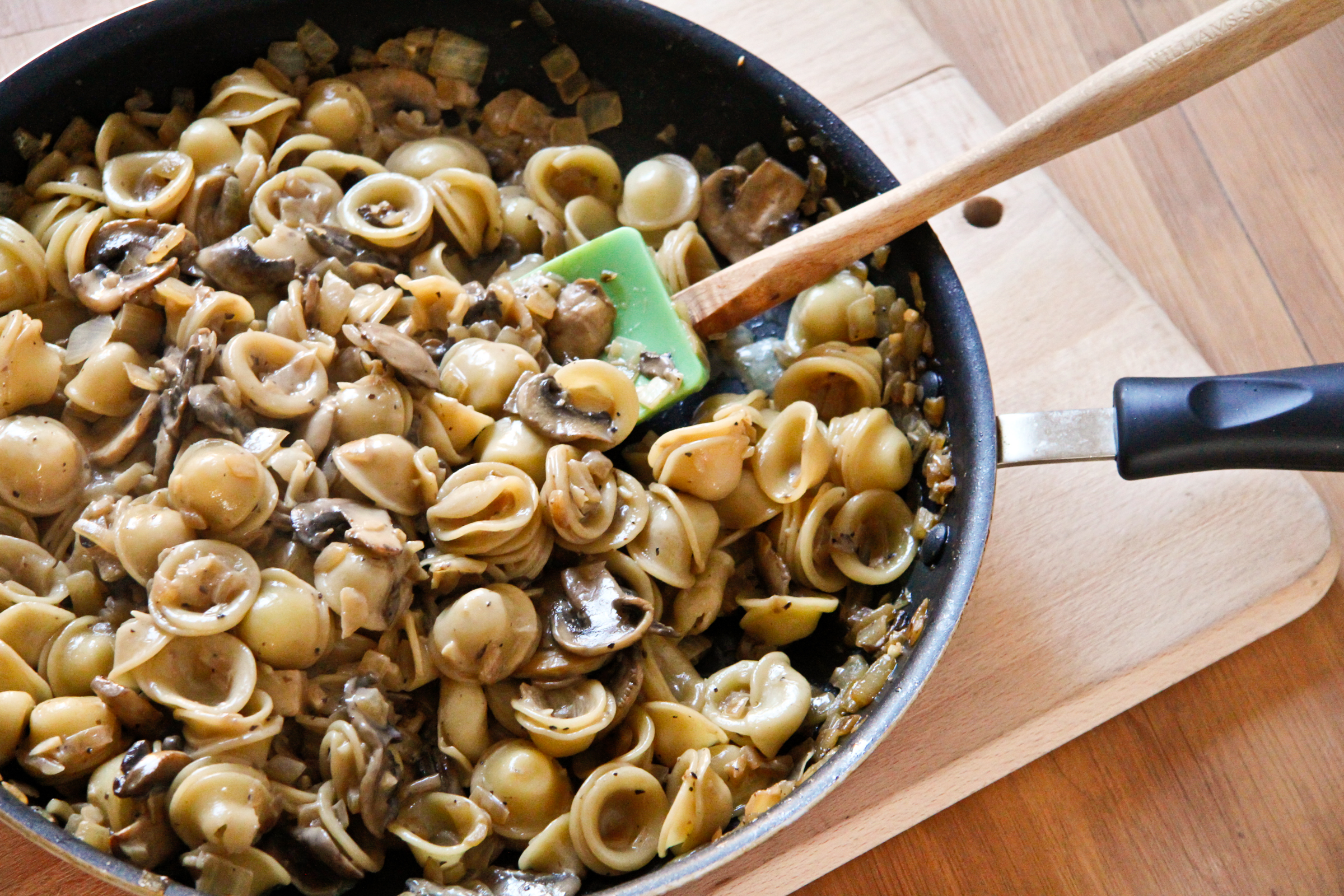 So as you can see, it's mushroom pasta with a touch of cream, not a creamy pasta with some mushroom chunks.  It's a hearty savory pasta with a deep earthy taste. But in this case, hearty doesn't mean heavy, thanks to the chicken stock. And you can take the tip I left on my facebook fan page about lightening up any pasta dish by taking the measurement for the amount of pasta and cutting it in half. Then substitute the missing pasta with other fresh veggies such as asparagus or zucchini.
You'll get the same great taste and still feel satisfied that you're eating pasta, but you'll cut down your carb intake! But if you don't care about all that, then ignore that tip. Just grab a fork, scoop, and munch away… in moderation of course!

Mushroom Orecchiette with Cream
Take the time to brown the mushrooms. You won't be sorry.
Ingredients
4 cups sliced mushrooms
1 large onion, diced
3 cloves garlic, minced
½ lb (half of a 1lb box or bag) of orrechiette pasta
1 cup chicken stock
¼ cup cream
Olive oil
Salt and pepper to taste
Instructions
In a large pan, saute mushrooms in batches with some olive oil until nicely browned. Do not overcrowd the pan or mushrooms will boil and not turn brown. Sprinkle each batch with salt and pepper and remove to a plate.
Add more olive oil and all of the diced onion. Caramelize the onions by cooking on high heat for 10 minutes, stirring occasionally. Season with salt and pepper.
Meanwhile, bring a large pot of salted water to a boil and add the orrechiette. Cook until al dente.
Add the minced garlic to the caramelized onions and saute for 30 more seconds. Then pour in the chicken stock and cream. Let thicken for about 2 minutes. Add back the browned mushrooms. Taste the sauce and adjust the seasonings with salt and pepper. Drain the cooked pasta and add to the sauce pan. Toss and taste again for seasoning. Adjust with more salt if necessary.
TIP: If you find that the sauce is too thick, add a little more chicken stock and season again.