Orange and Honey Steak Salad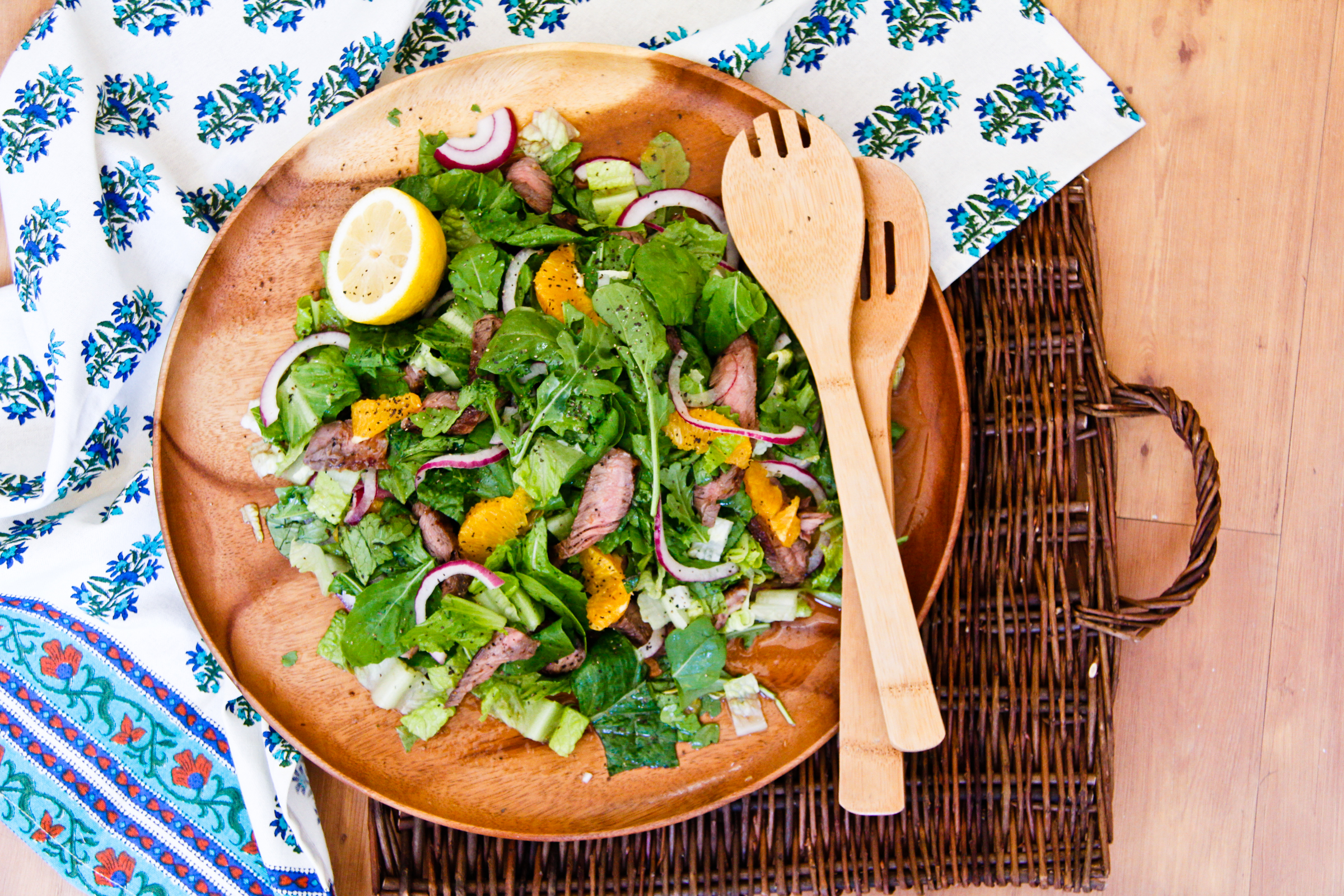 It sure has been a while since our last video, huh? Well I'm glad to say we've got one for you today. I love a good juicy steak every now and then, but right now it doesn't necessarily fit into the Yoon grocery budget.  Do you hear the sad little violin playing in the background as you read this?  Yeah, I usually walk by the meat counter and sigh when I see the steak section.  Then I grab my usual chicken instead.  But one day, I saw that there was a sale on steak at the grocery store, and I was all over it. Even though I got 2 fat sirloin steaks for $3.89, I still wanted to use it sparingly.  
If you don't know what the heck I'm talking about and you eat steak everyday, it's cool.  We can still be friends, and you can still enjoy this recipe.  It's perfect for a light meal, or hot weather.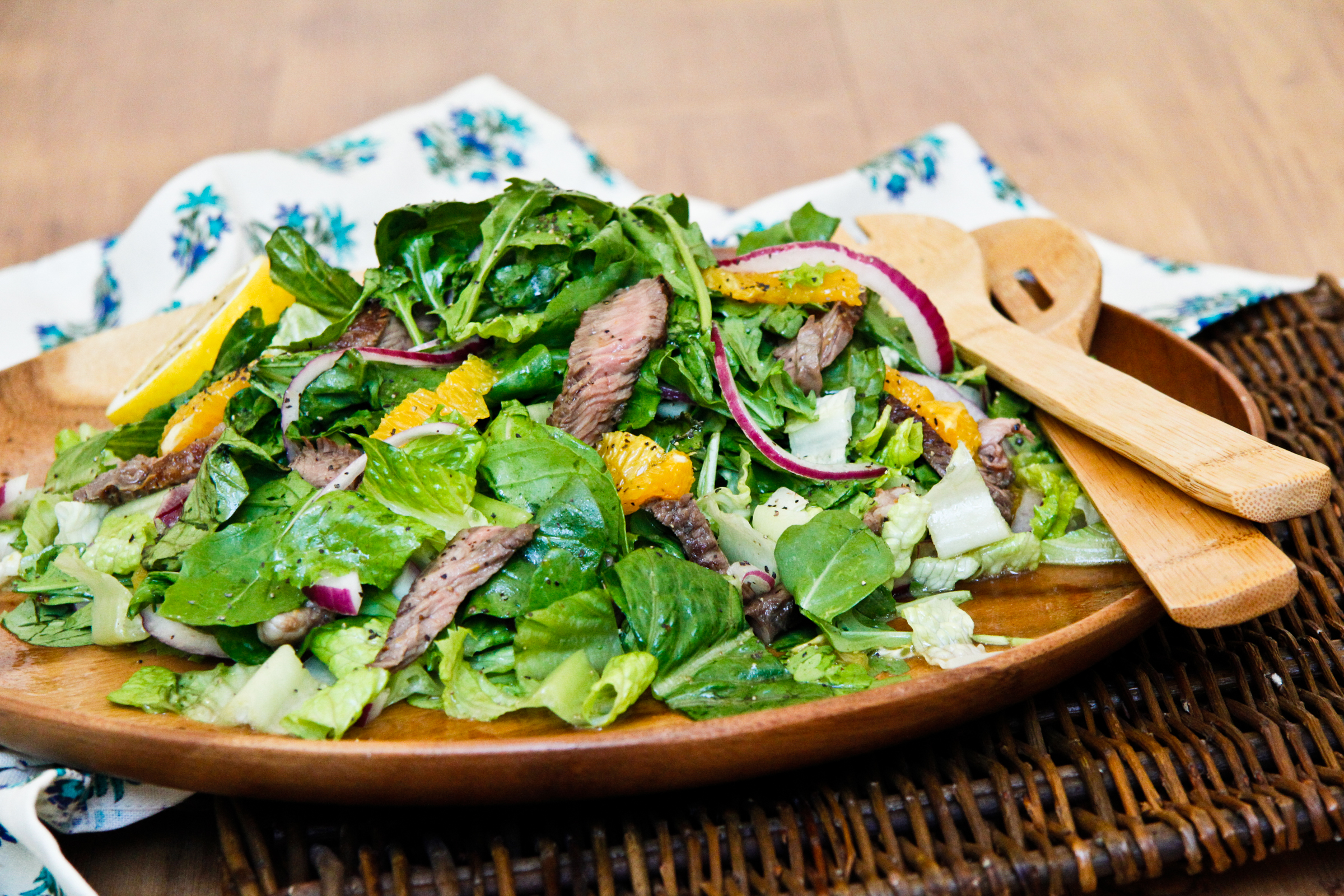 I know it's cooling down a little outside, so maybe this recipe is a little late in timing.  But no, nevermind.  It's never too late for steak salad.  What's not to like?  Crunchy, refreshing, citrusy… yum.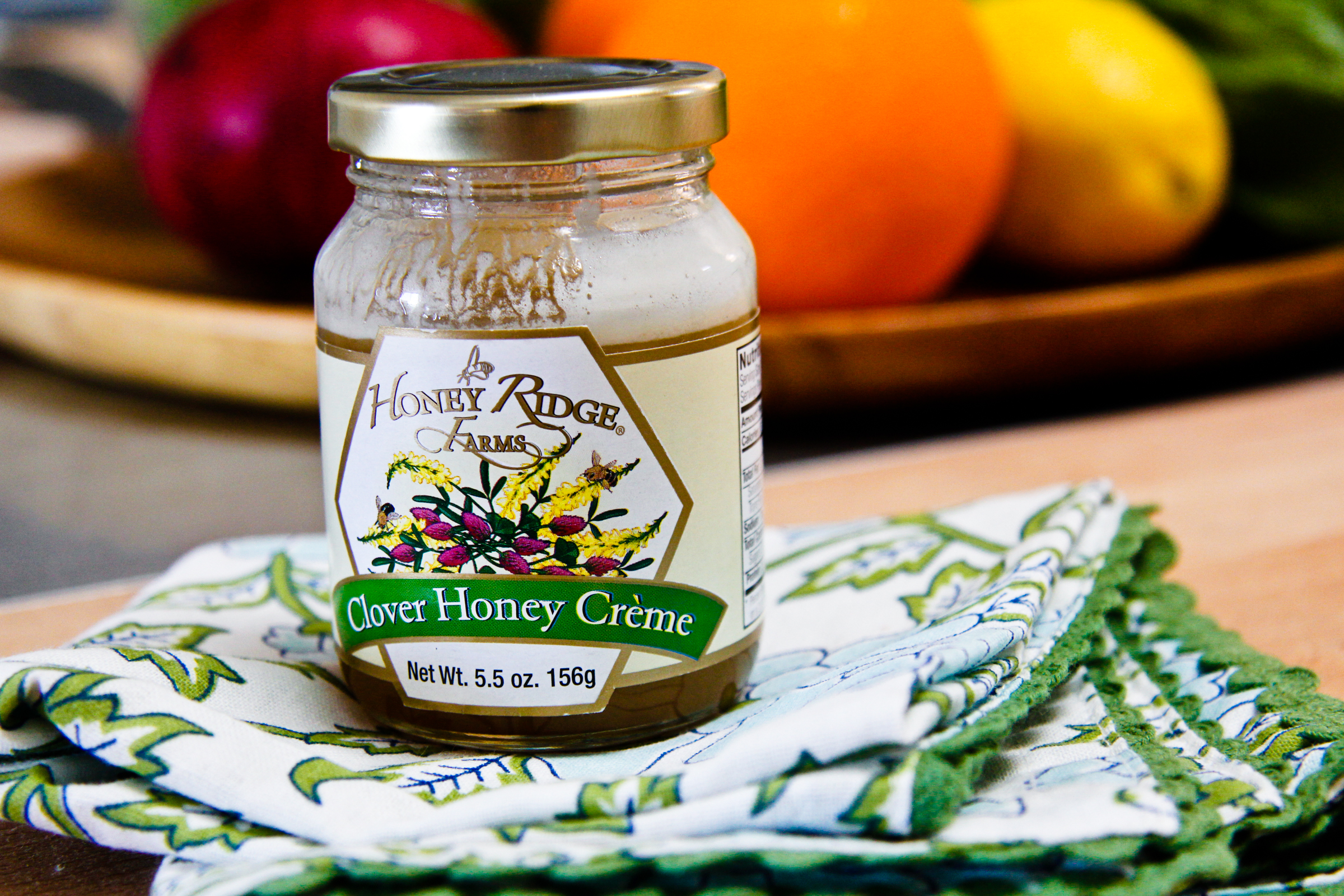 The timing for this steak sale couldn't have been more perfect because I was asked to do a video for Honey Ridge Farms through ifood.tv. They generously sent us a few things so we agreed to do two product placement videos for them.  This is the first of the two.  But really, their Clover Honey Creme is some good stuff.  It's thick, luxurious, silky, and perfect for the dressing.
I chose the minimalist route and decided not to throw in a whole bunch of veggies into this salad.  But nothing's stopping you from doing it, so go ahead and empty out your fridge.  I'm sure it will taste great.  The dressing is light and fresh, and the juicy sweet oranges really compliment the meaty steak.  Watch how I make this orange and honey steak salad in our video below: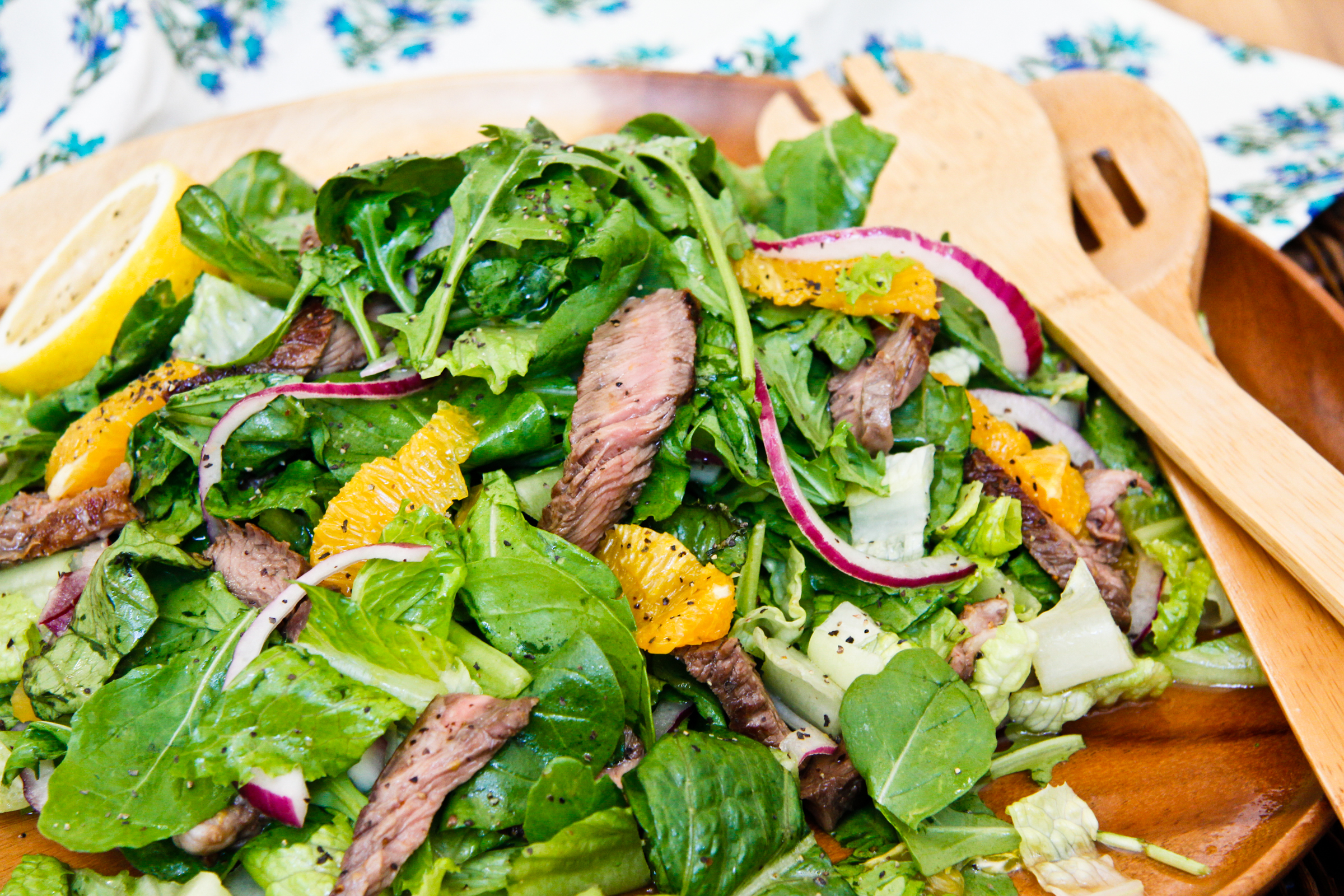 I only used one steak to feed two people, but if you want to make this salad for a crowd, no prob bob.  Just double, triple or quadruple all of the ingredients.  I'm always thinking of dishes you can easily take to a picnic, party, or potluck, and this is definitely one of them. It's light, flavorful, and feels like a treat. So don't cry for me Argentina. I am perfectly content enjoying a steak like this any day. And now you can too!

Orange and Honey Steak Salad
A great way to stretch a steak and feel like you're eating light
Ingredients
1 sirloin steak (about ¾-1 lb, and ¾-1" thick)
1 head of romaine lettuce
1 packed cup baby arugula
¼-½ of a small red onion, thinly sliced
Oil for frying steak
Kosher salt and black pepper to taste

For the vinaigrette:
2 oranges, segments removed, and juice squeezed
½ a lemon squeezed
2 tablespoons olive oil
2 tablespoons HONEY RIDGE FARMS clover honey creme
½ teaspoon kosher salt
Instructions
Chop the lettuce into bite sized pieces and set aside, along with the baby arugula. Slice the red onion thinly and place in a bowl.
Run your knife around the orange to remove the peel and white membrane. Then use a pairing knife to remove the segments from the membrane, and add to the bowl with the red onions, making sure to collect any juice that might fall from the orange. This will pickle the onions and remove the strong tasting bite. Set aside. Then squeeze the remaining juice into a separate bowl to use as the dressing.
To the dressing bowl, squeeze in the juice of half a lemon, and add ½ teaspoon of kosher salt. Whisk in 2 tablespoons of olive oil and 2 tablespoons of HONEY RIDGE FARMS clover honey creme. Whisk until smooth and well combined.
Pat your steak dry with a paper towel, and evenly sprinkle with kosher salt and black pepper on both sides. In a hot skillet, add oil and brown steak on each side, cooking a total of 7-8 minutes for a steak that's ¾-1" thick, for medium rare. Let the steak rest, lightly tented with aluminum foil, for 5 minutes before slicing thinly, against the grain.
Assemble your salad on a platter by adding lettuce, arugula, orange segments, onion slices, and then steak. Drizzle with some of the dressing, and use only what you need. Do not over-dress or the salad will wilt. Finish with an extra sprinkling of salt and pepper on top. Enjoy.