Brussel Sprouts with Bacon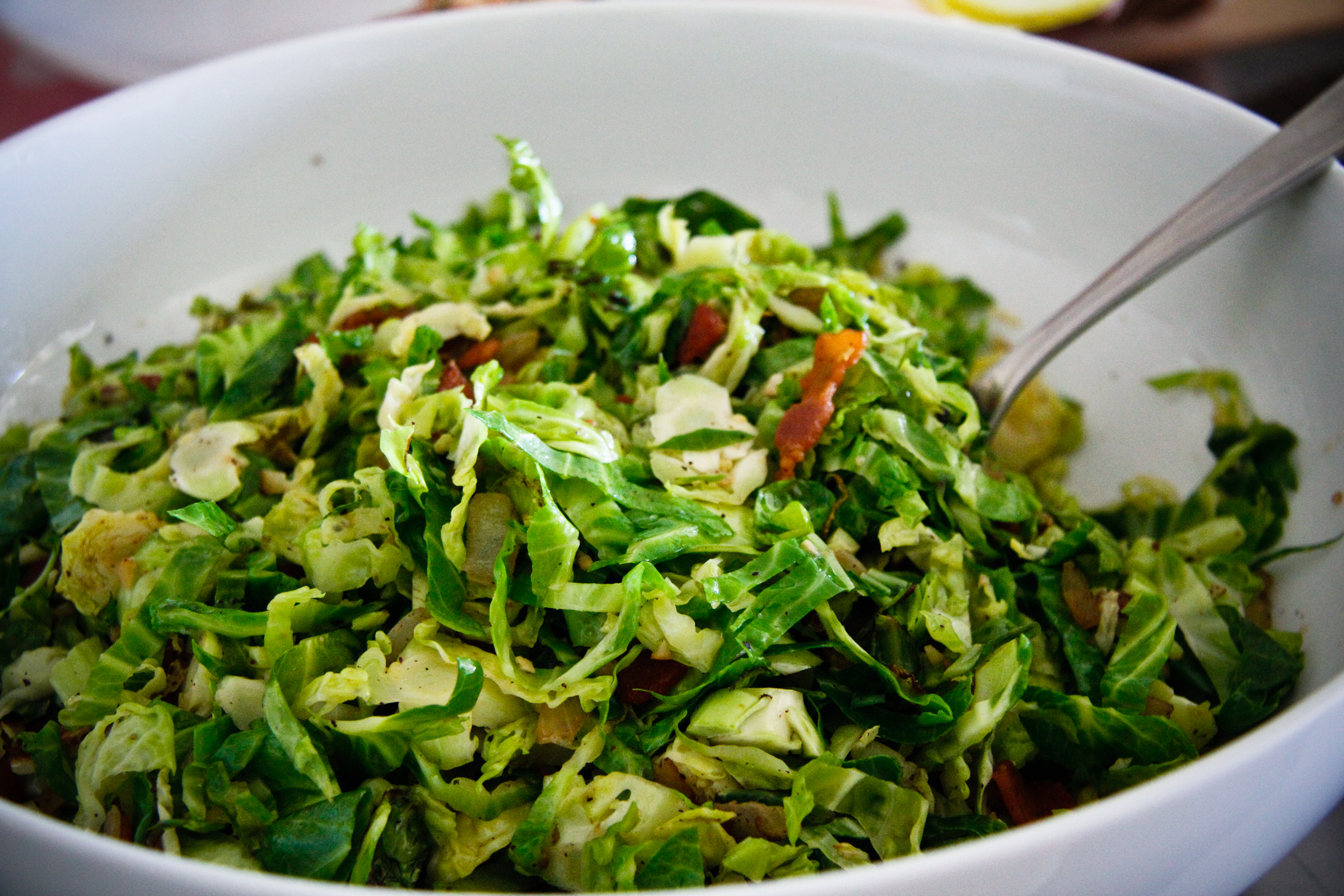 Did you ever gag on an over-cooked, mushy, and bland tasting brussel sprout?  I sure did.  That's why I avoided these miniature cabbages with a 10-foot pole, all through my child hood, until I finally learned how to prepare them for myself.  And the truth is I probably could've choked them down if they were at least cooked with bacon.  
Everything changed for me, when one year at Thanksgiving, our family friend Grace decided to bring a side dish to our annual joint meal.  It was roasted brussel sprouts with crispy bacon.  I just remember them being so crackly crisp on the outside, tender, yet firm on the inside, and perfectly smoky and salty from the bacon.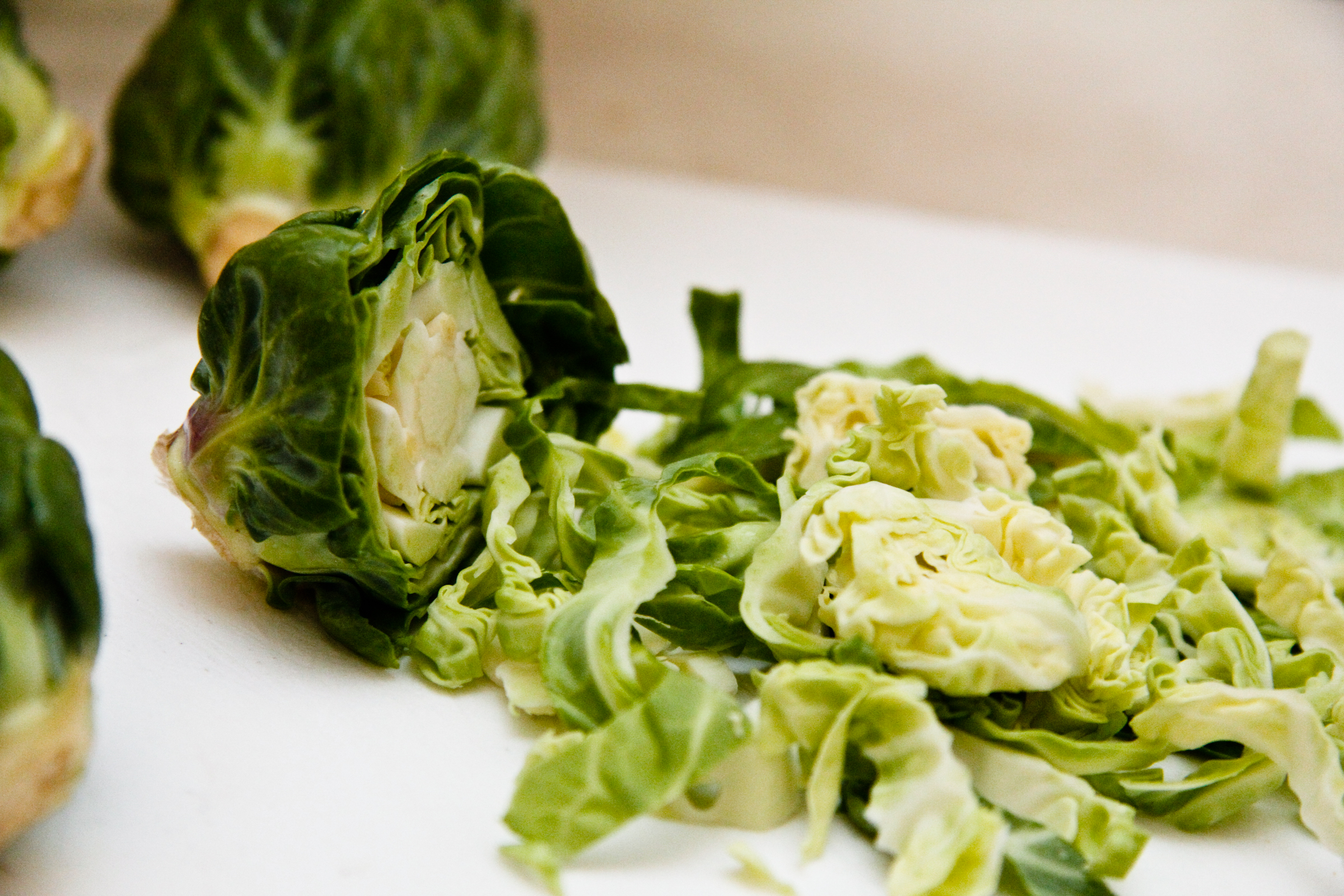 After that moment, I had the opportunity to enjoy brussel sprouts in all sorts of interesting ways, but was reminded of the convenience of slicing them up first, through our friend Dan Chung, who shared a recipe on his feature friday interview.  He shredded his sprouts, sauteed them in bacon fat, and served them with fried chicken.  Yum!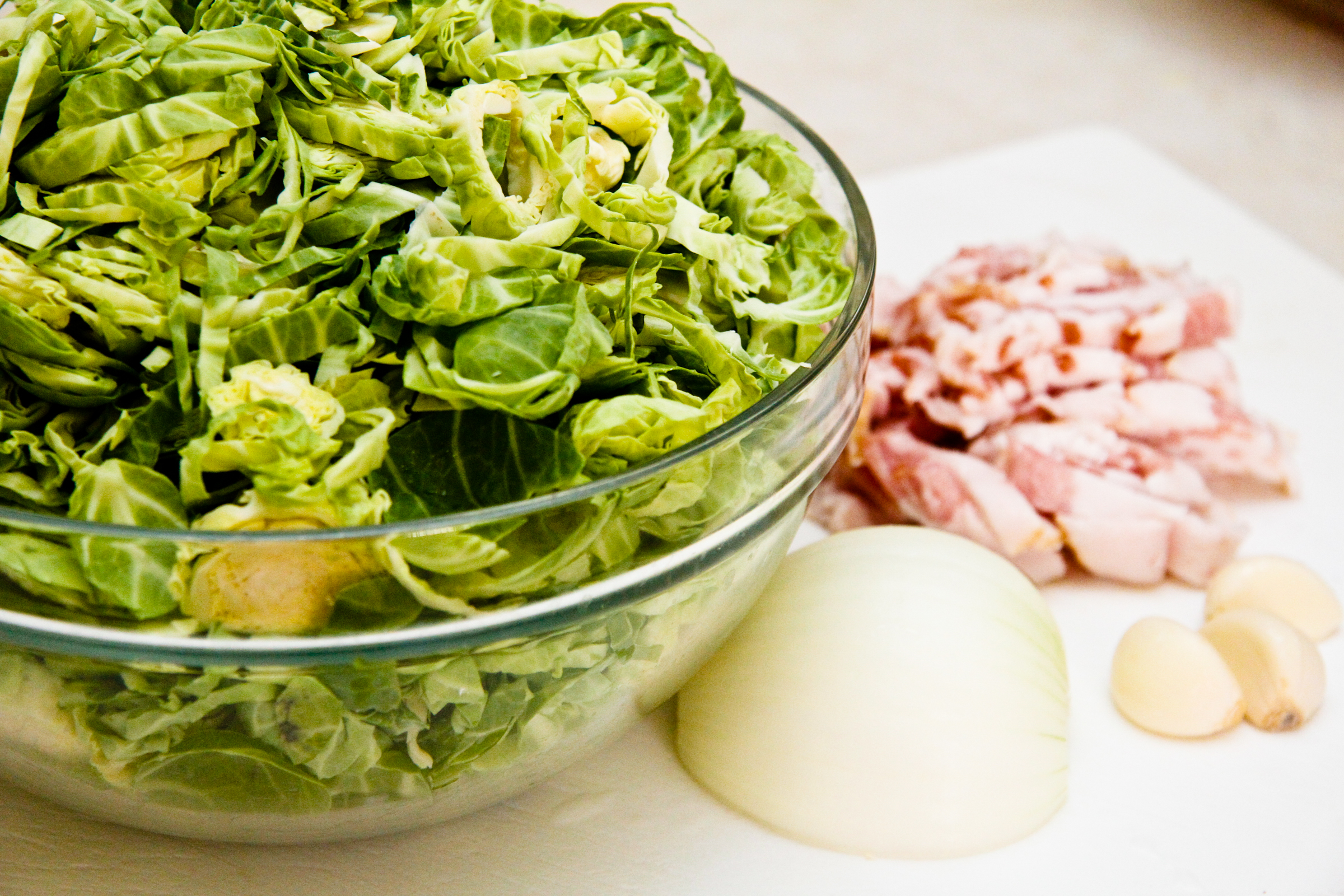 He added a leek to his recipe, which I'm sure is divine, since I love leeks.  Remember?  I even wrote a whole blog entry on how to use leeks, since I cook with them a lot.  But I wanted to make my own version of his recipe, by using an onion, and some garlic instead.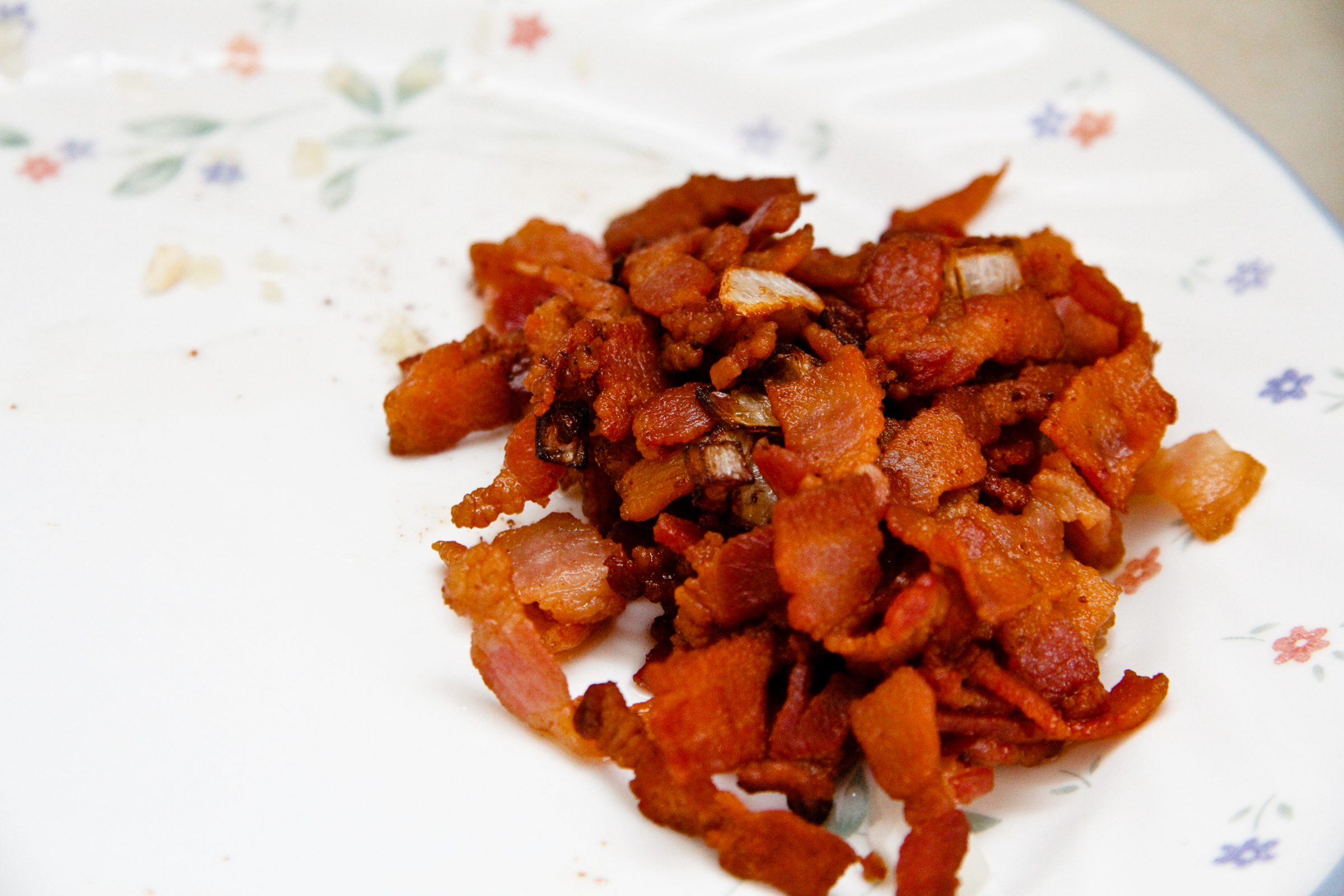 You slice up 5 strips of bacon, for 2 lbs of brussel sprouts.  Why make 2 lbs?  Because after making 1 lb, you wish you had more.  Anyways, crisp up that bacon, and pull it out of the pan with a slotted spoon.  Remember to reserve the rendered fat!  I like to pour it into a separate small bowl so that I can monitor how much of that fat I actually use.  I pour in only the amount I need to saute up each ingredient separately.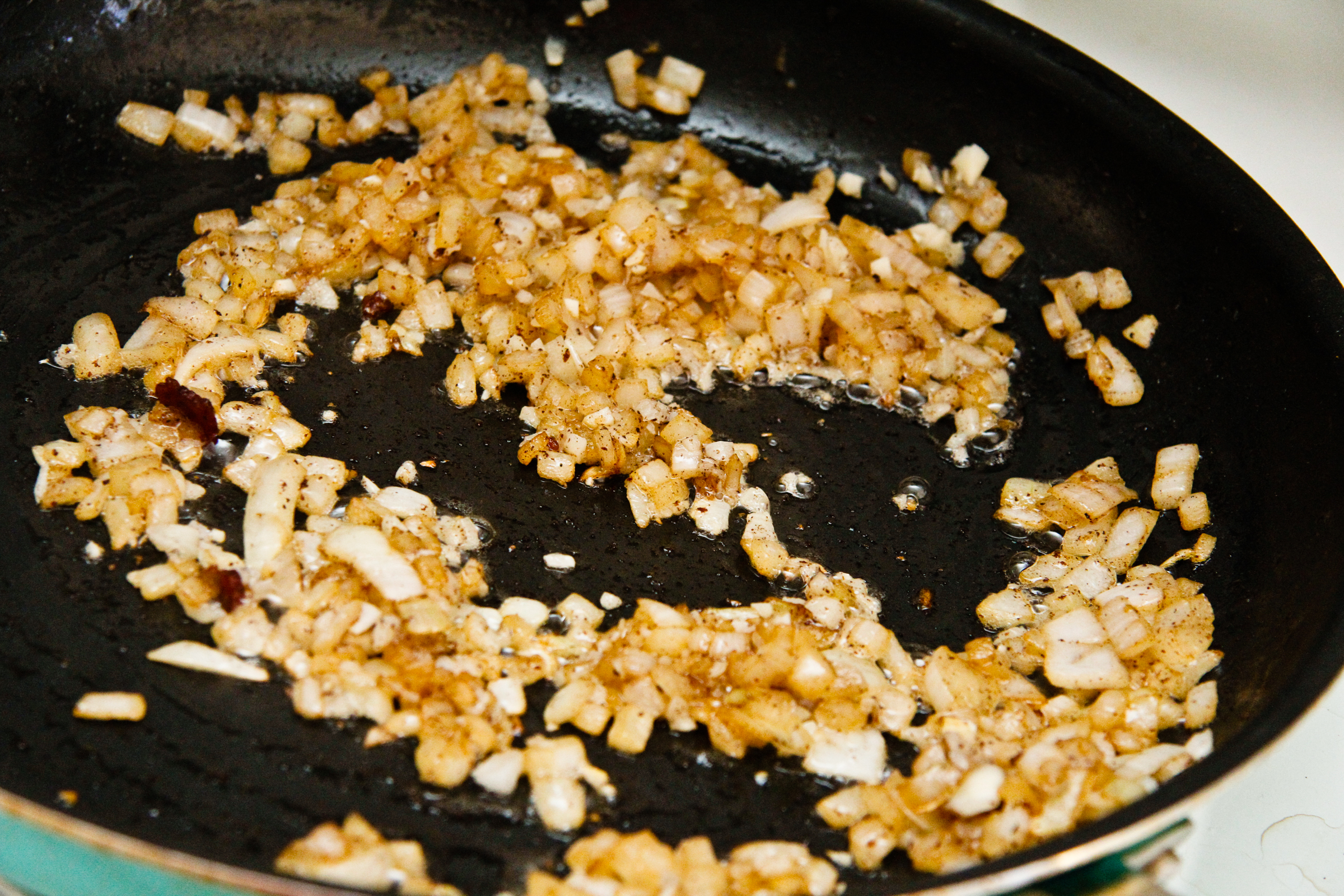 So you saute your chopped onions and garlic in the lovely bacon fat, just until they're fragrant and slightly softened.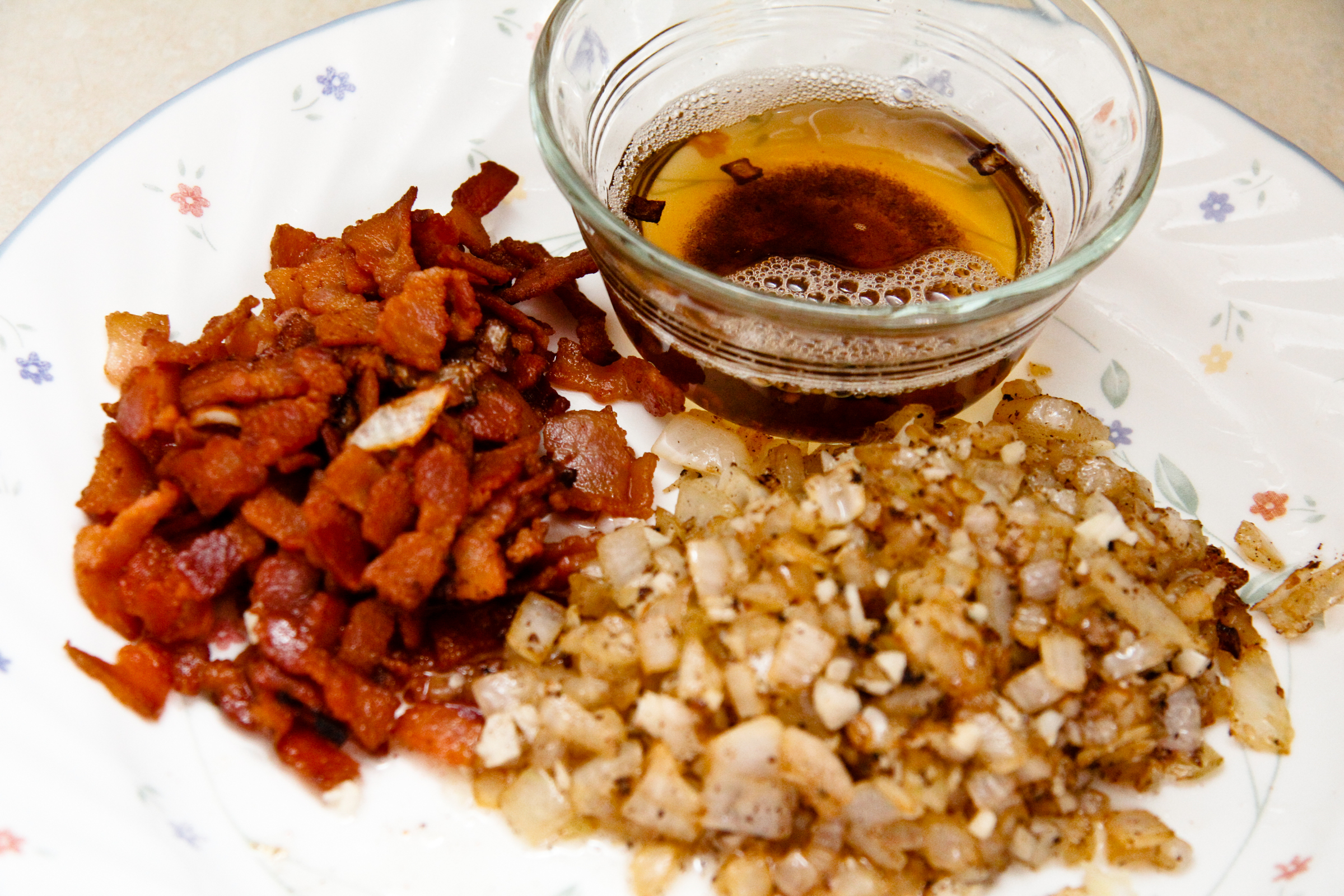 Then you dump them out onto a plate, along with the cooked crispy bacon.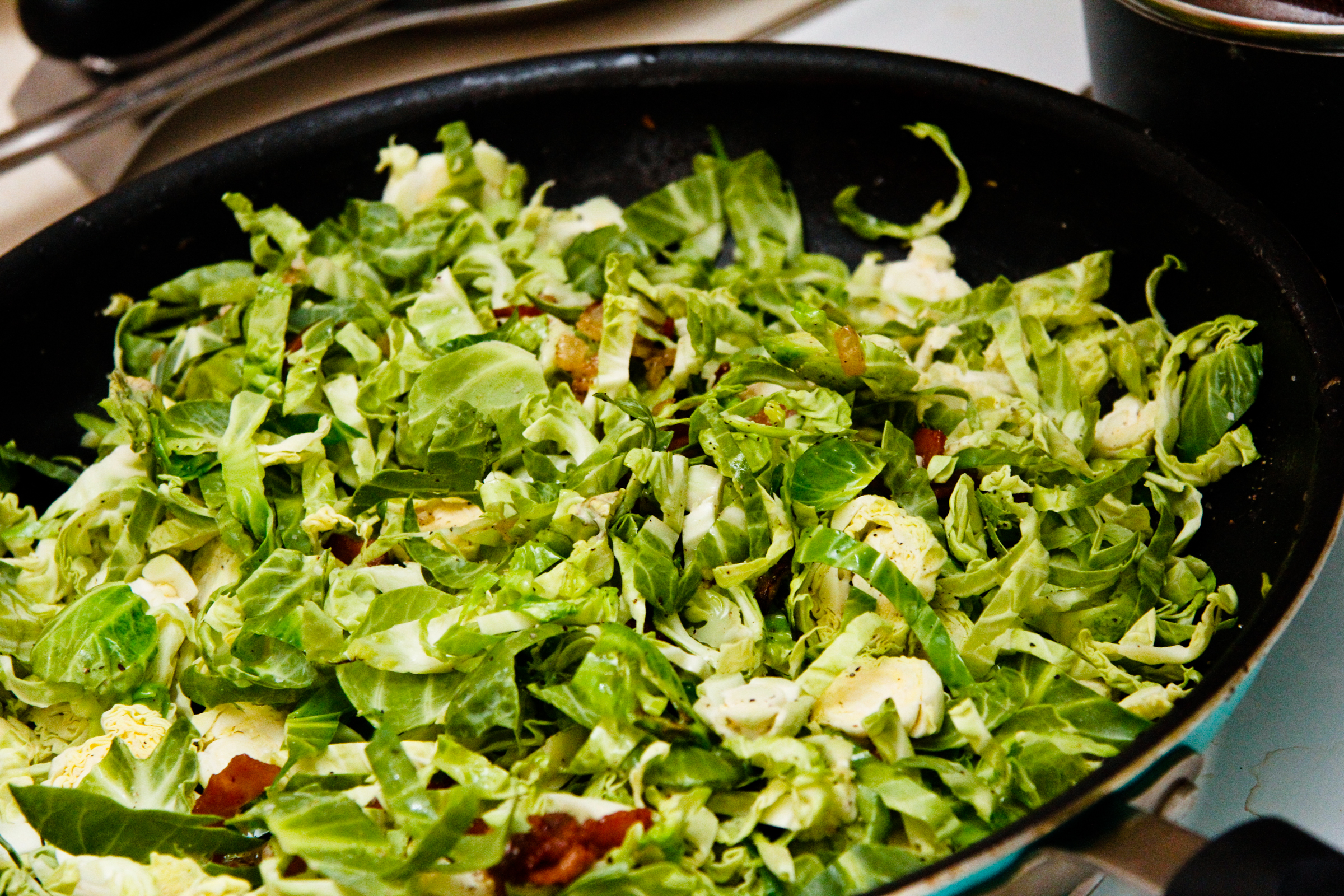 Then you pour in some more fat and cook the shredded sprouts in batches.  With each batch, add a sprinkle of kosher salt and black pepper, but use a light hand, because that bacon fat is salty too.  Add back some of the cooked onions, garlic, and bacon.  Dump into a serving bowl, and repeat this method until all the brussel sprouts are cooked.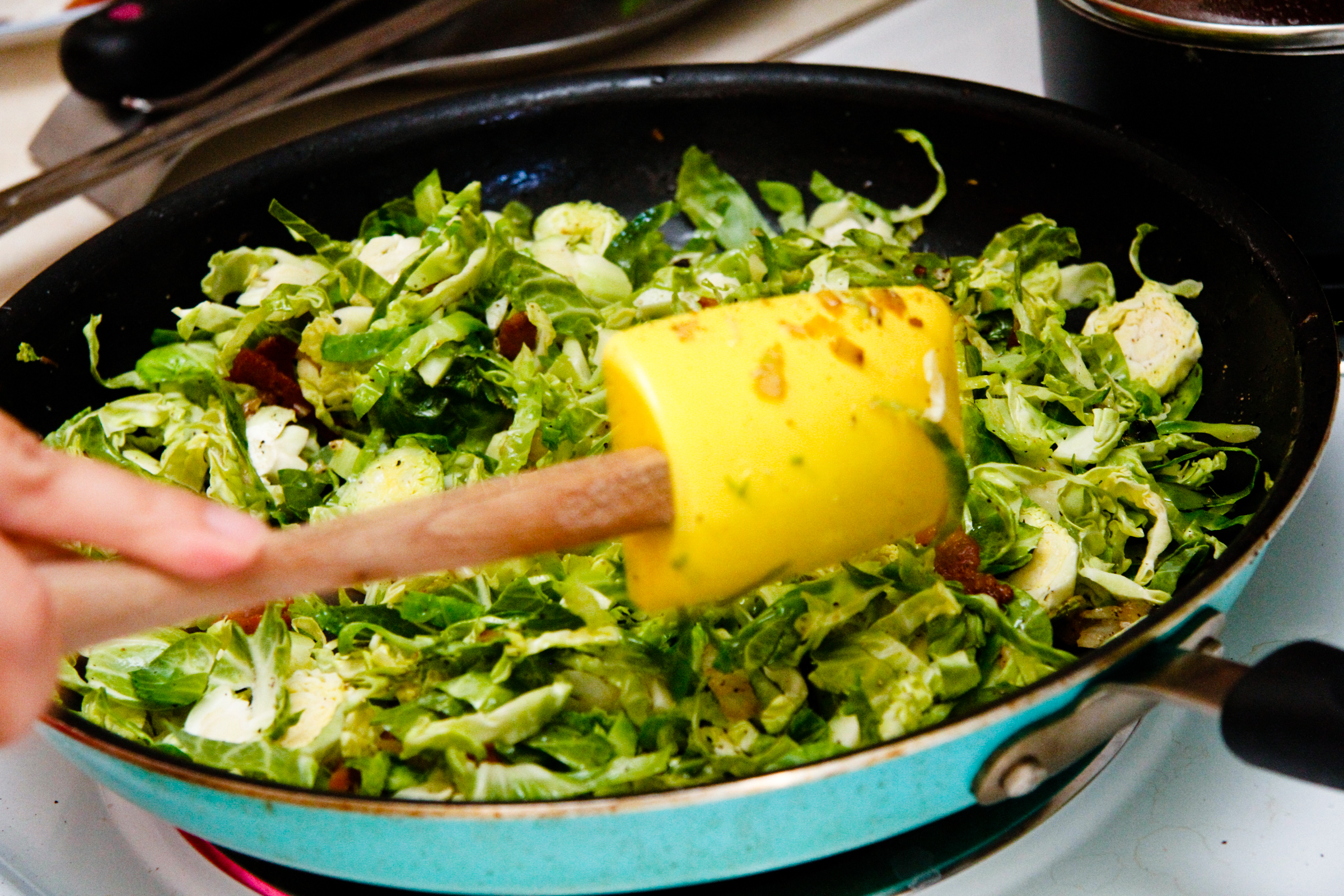 But the key is to make sure you do NOT over cook the brussel sprouts.  You want them to be softened, but maintain some of their crunch.  This will ensure that they stay vibrant green.  And it will add texture and interest to your super star side dish.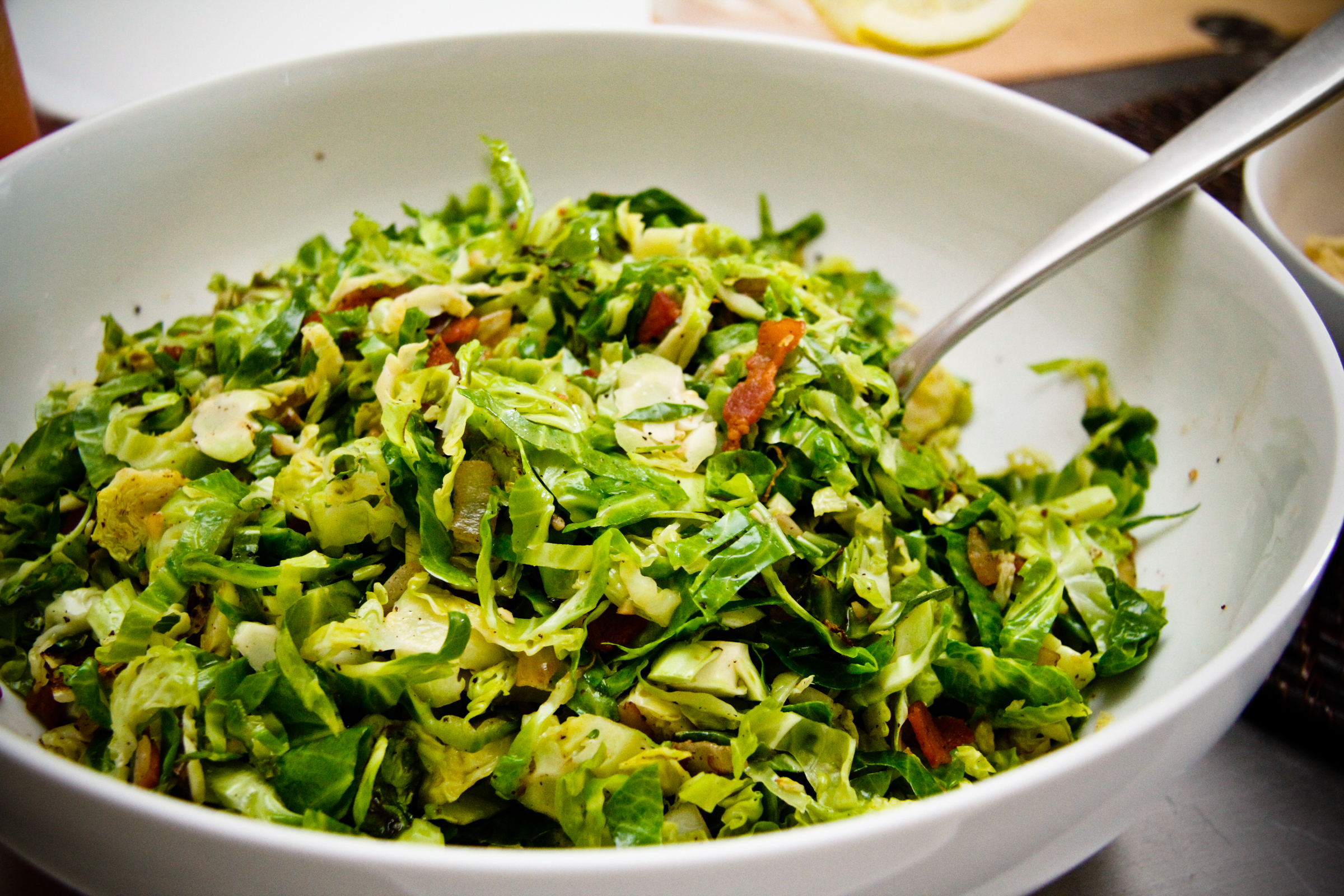 When I made this dish for our friends, they almost ate the entire bowl, as if it were the main entree.  Man, I can't believe I intentionally deprived my childhood of these heavenly veggies.
Cooking them in bacon is definitely a treat, so it's a good dish to bring to a potluck party, or to serve to your dinner guests. But shredding them makes them cook faster, which means you don't have to wait for a special occasion to make them. So go on, you're only minutes away from brussel sprouts heaven.

Brussel Sprouts with Bacon
A good way to get anyone to eat their veggies!
Ingredients
2 lbs of brussel sprouts
5 strips of bacon, cut into bite size pieces
½ an onion, diced
2 cloves of garlic, minced
Salt and pepper to taste
Instructions
Hold each brussel sprout by the stem end, and slice them until they are shredded. Give them a rinse in a colander and drain. In a large dry skillet, saute the bacon until the fat is rendered, and the bacon is crisp. With a slotted spoon, remove bacon and set aside until later. Dump most of the bacon fat into a small bowl, leaving some in the pan, and set aside. This will be your cooking oil. Do not discard.
Add your onions and garlic, and saute until translucent and fragrant. Then dump out of the pan and set aside. Add a little more bacon fat, and saute your shredded brussel sprouts in batches until they are slightly softened, but still a little crisp, and vibrant green. With each batch, add a little bit of salt & pepper, some of the onion and garlic mixture, and some of the cooked bacon. Dump into your serving bowl. Repeat this until all your brussel sprouts are cooked.
TIP: You may not end up using all of the rendered bacon fat, so that's why pouring it into a separate bowl is useful. You can add only what you need, and save some calories!