Buttermilk Streusel Cake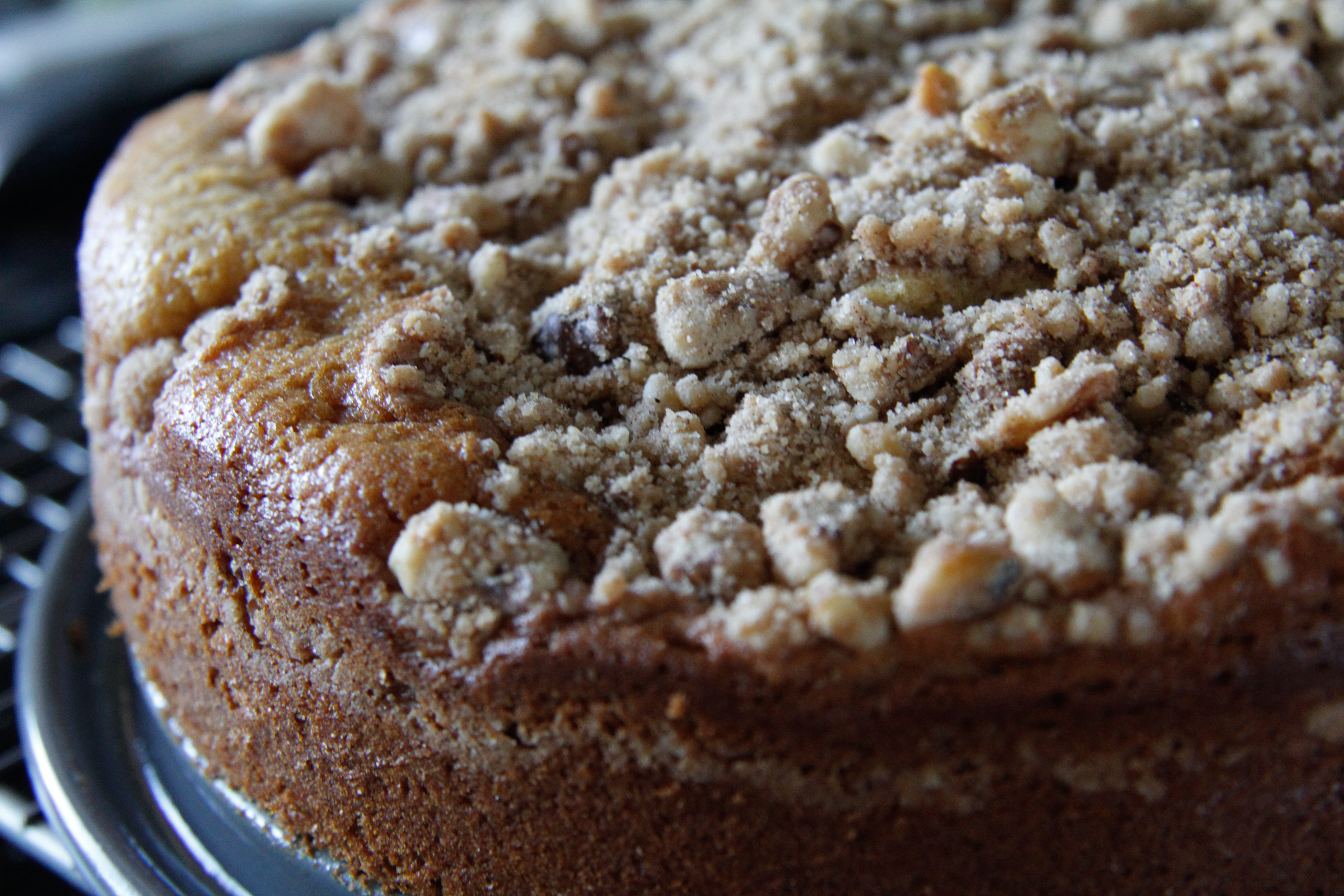 Did you ever buy a carton of buttermilk to use it for just one recipe and then you were stuck with the rest of it? That's what happened to my friend, Janice. She didn't know what to do with it so she gave it to me. Do you see a pattern here? Anytime she doesn't know what to do with something, she gives it to me… like that farm box. I sure didn't know what I was going to do with it either, because the first thing that came to mind was fried chicken, but I wasn't in the mood to go through all that hassle, and the buttermilk was going to expire in a couple days. The second thing I thought of was biscuits, but I wasn't feeling biscuits either. So that's when I decided to whip up a buttermilk cake… but not just any ordinary buttermilk cake, but a buttermilk streusel cake, which is just a fancy name for a classic coffee cake made with of course, buttermilk!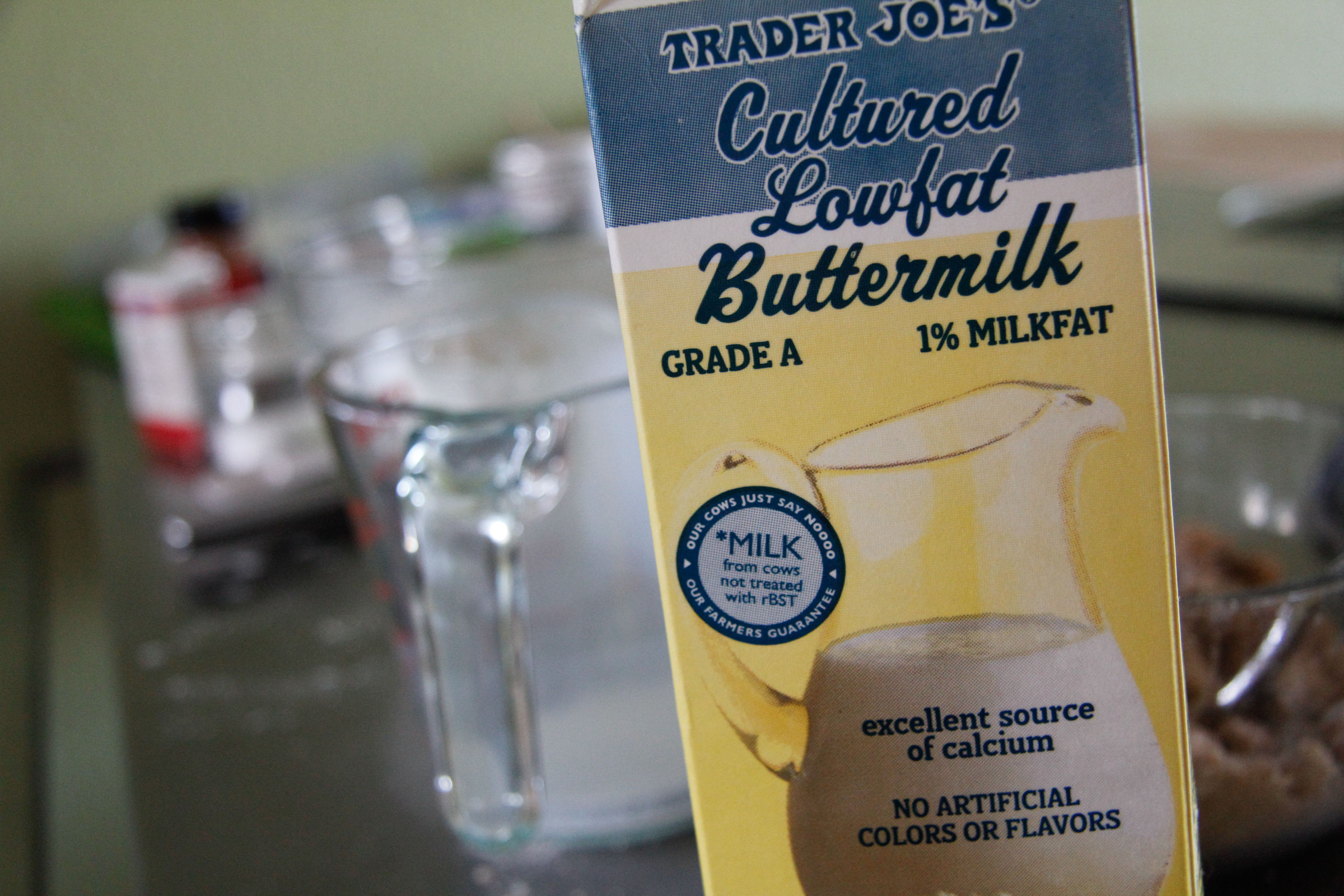 Turns out, that pesky buttermilk that no one loved or wanted was the secret ingredient that made this cake one of the most delicious and moist cakes I've had in a while. You want proof? I made a whole cake- the size of a round cheese cake, and Joe and I polished that thing off by ourselves in 4 days… not even sharing with anyone else. Call us fat, call us pigs… but seriously… worth every calorie laden crumb. I ended up packing him a piece every day for lunch and I think he got used to it. I'm pretty sure he was sad when there was no more. I sure was.  And looking at these pictures and thinking about the taste in my mouth is making me want to go run off to purposely buy a carton of buttermilk, just so I can make this again.  Where's that Janice when you need her?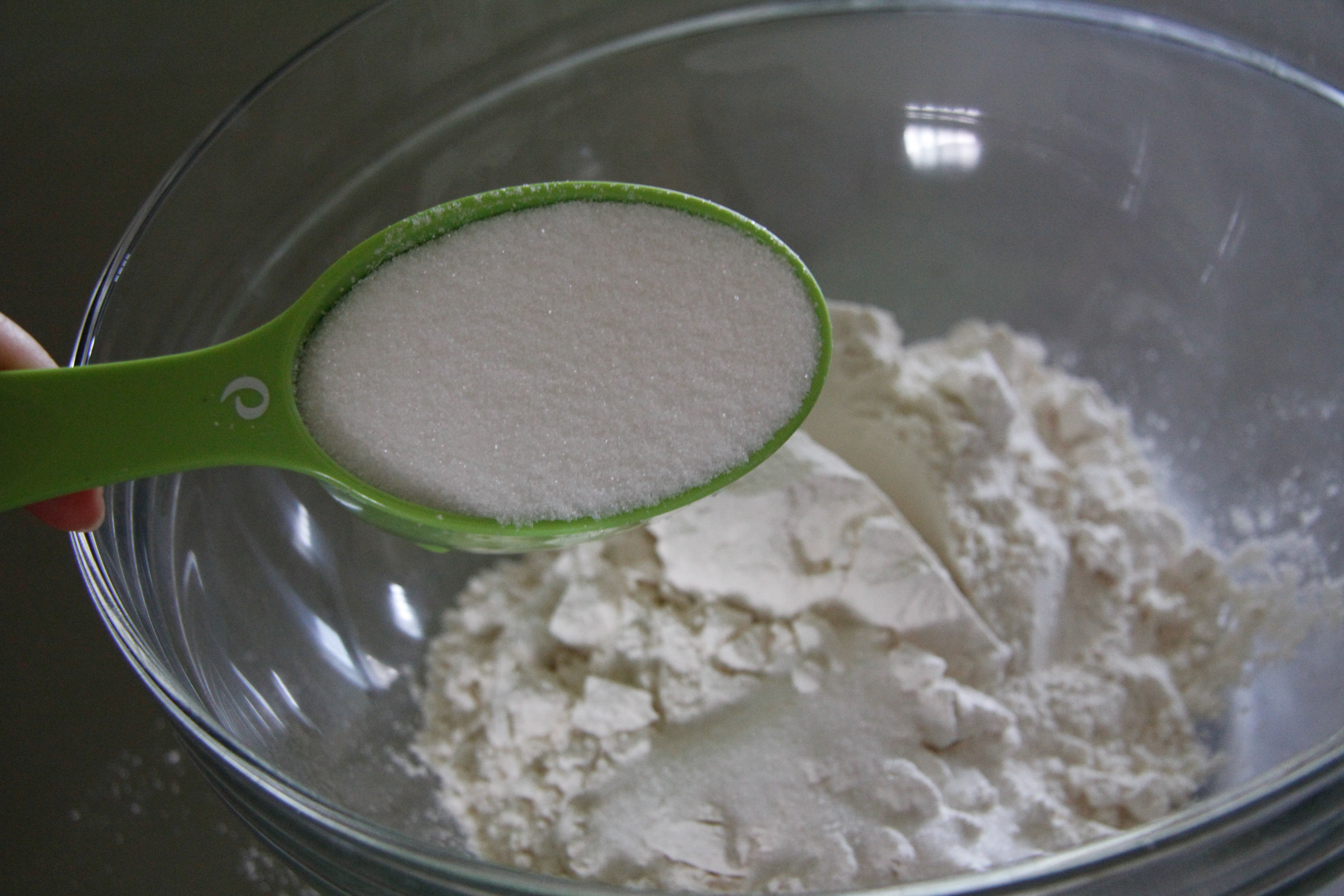 Well you start off by making your dry mixture first with flour and sugar in a large bowl.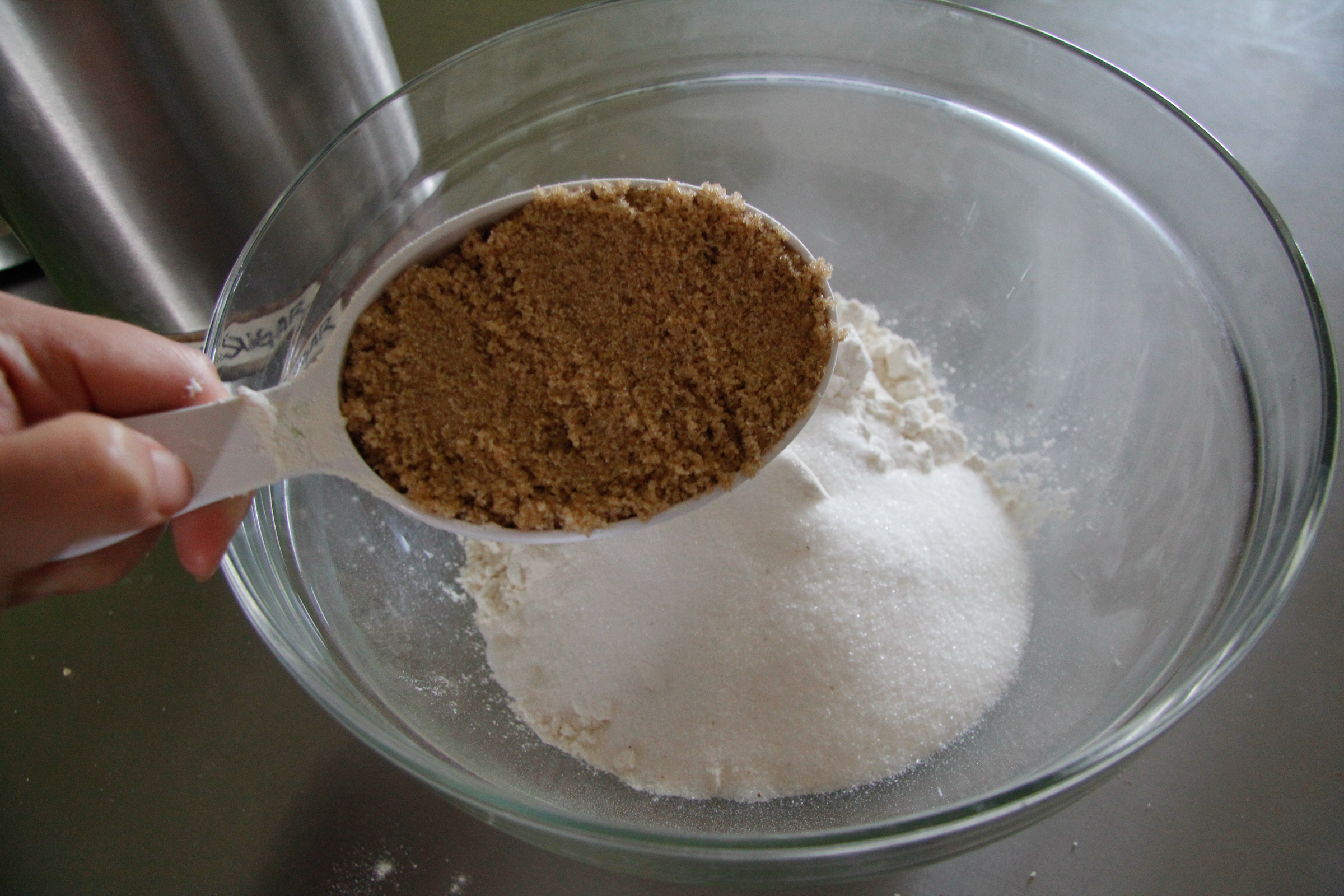 But then you have to add that deep molasses like brown sugar to the mix as well.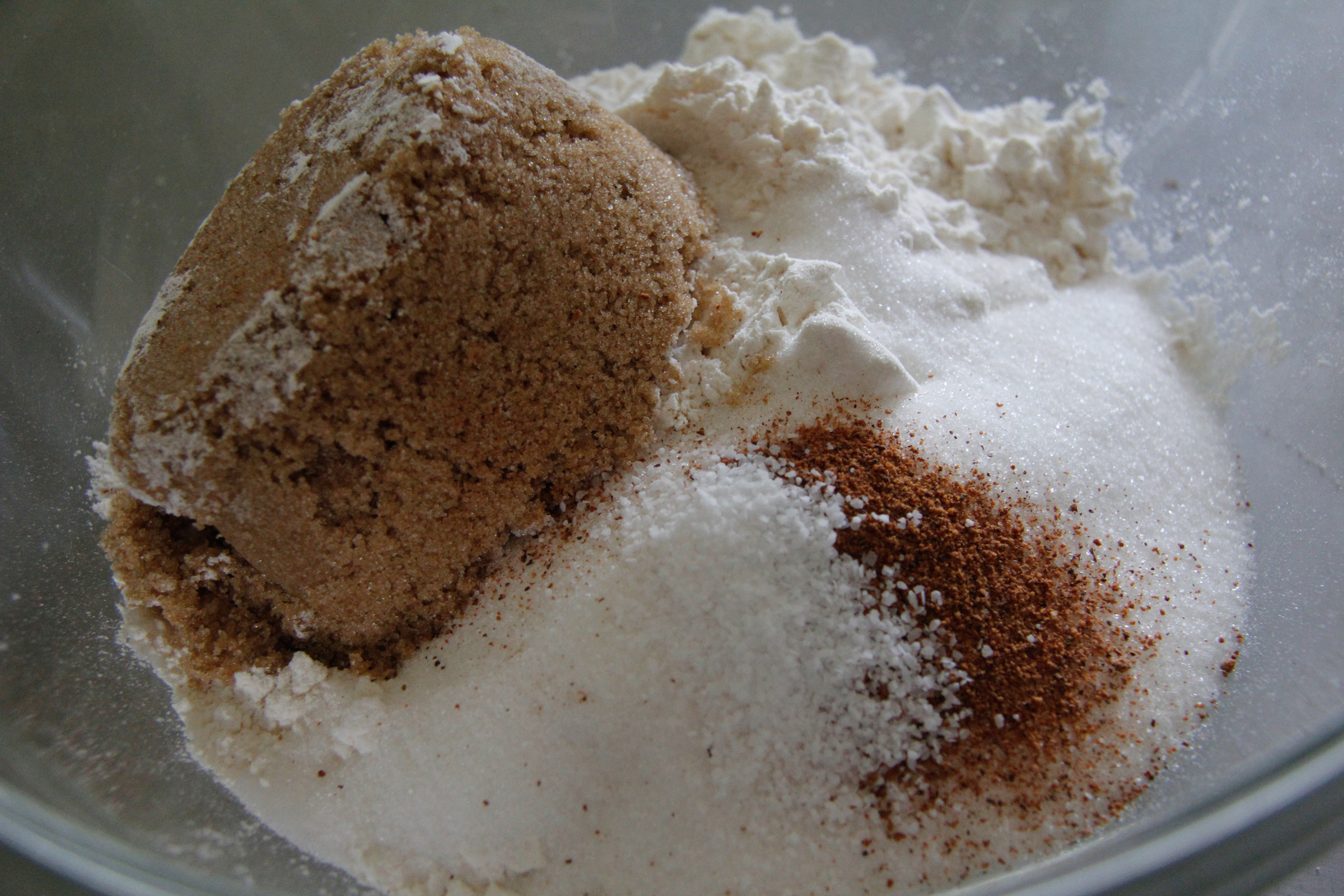 Then in goes the salt and nutmeg. But don't add in your baking soda or powder yet.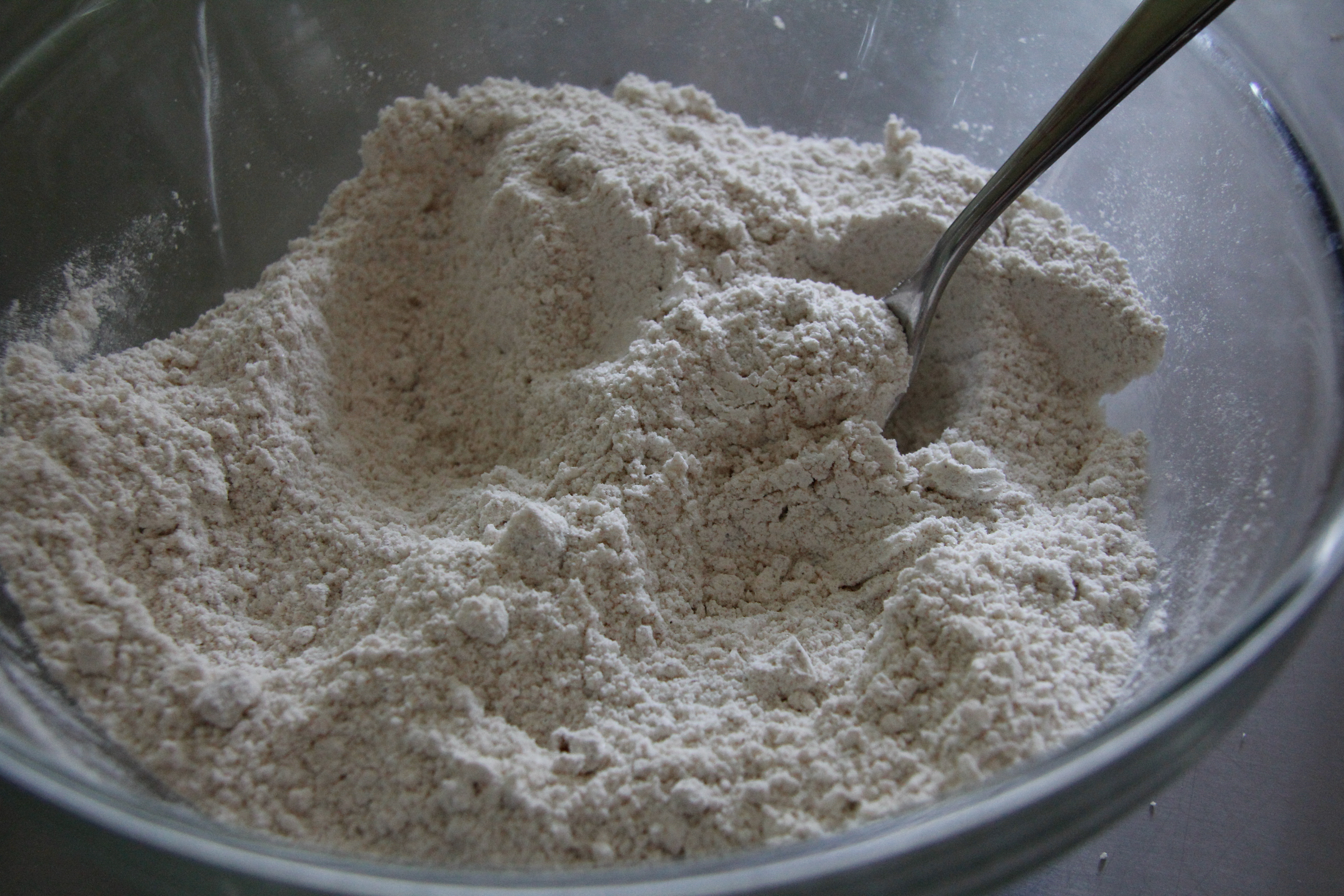 You're gonna wanna take a fork and mix that bad boy up.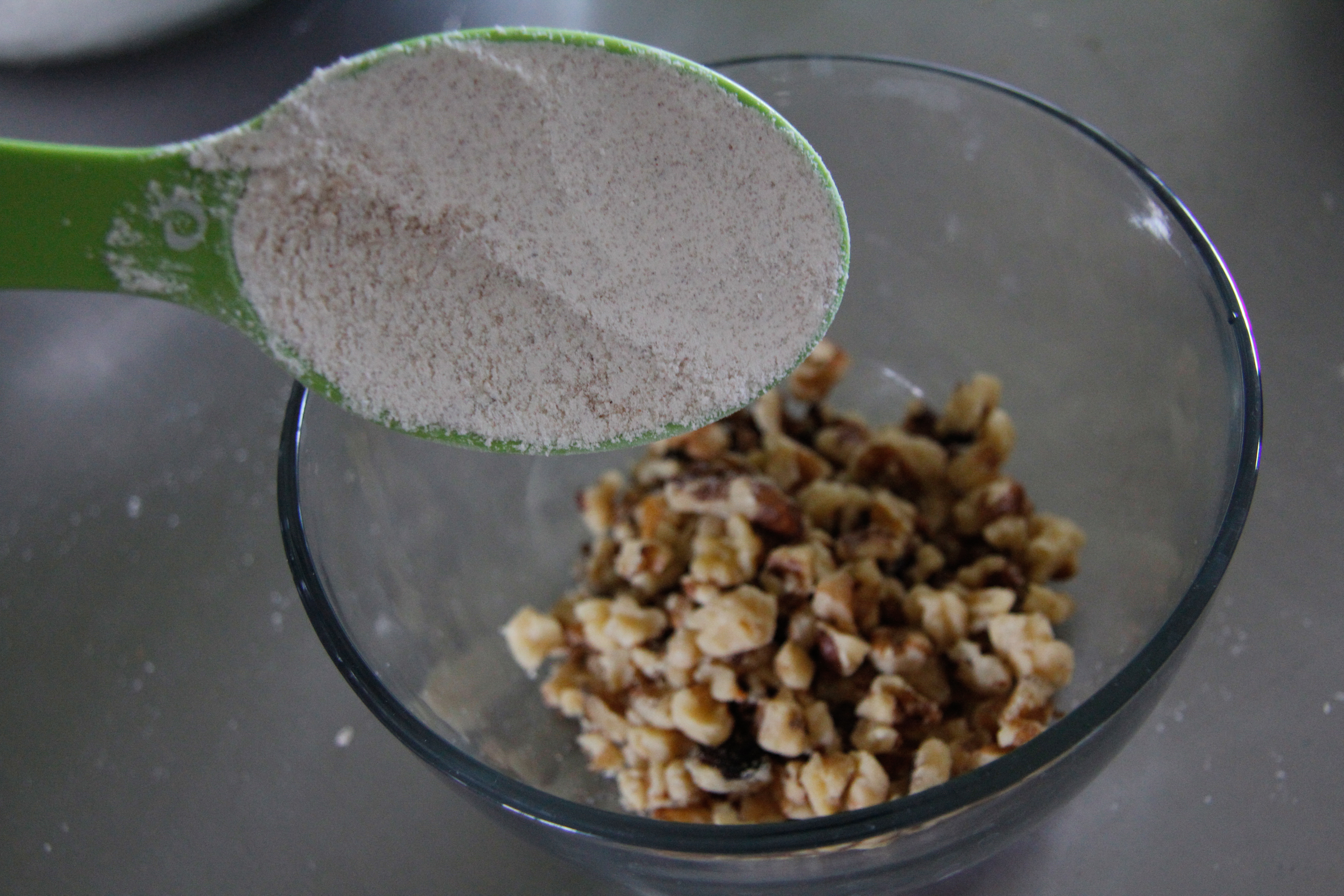 Then you scoop out some of that mixture and add it to a separate smaller bowl with some chopped walnuts.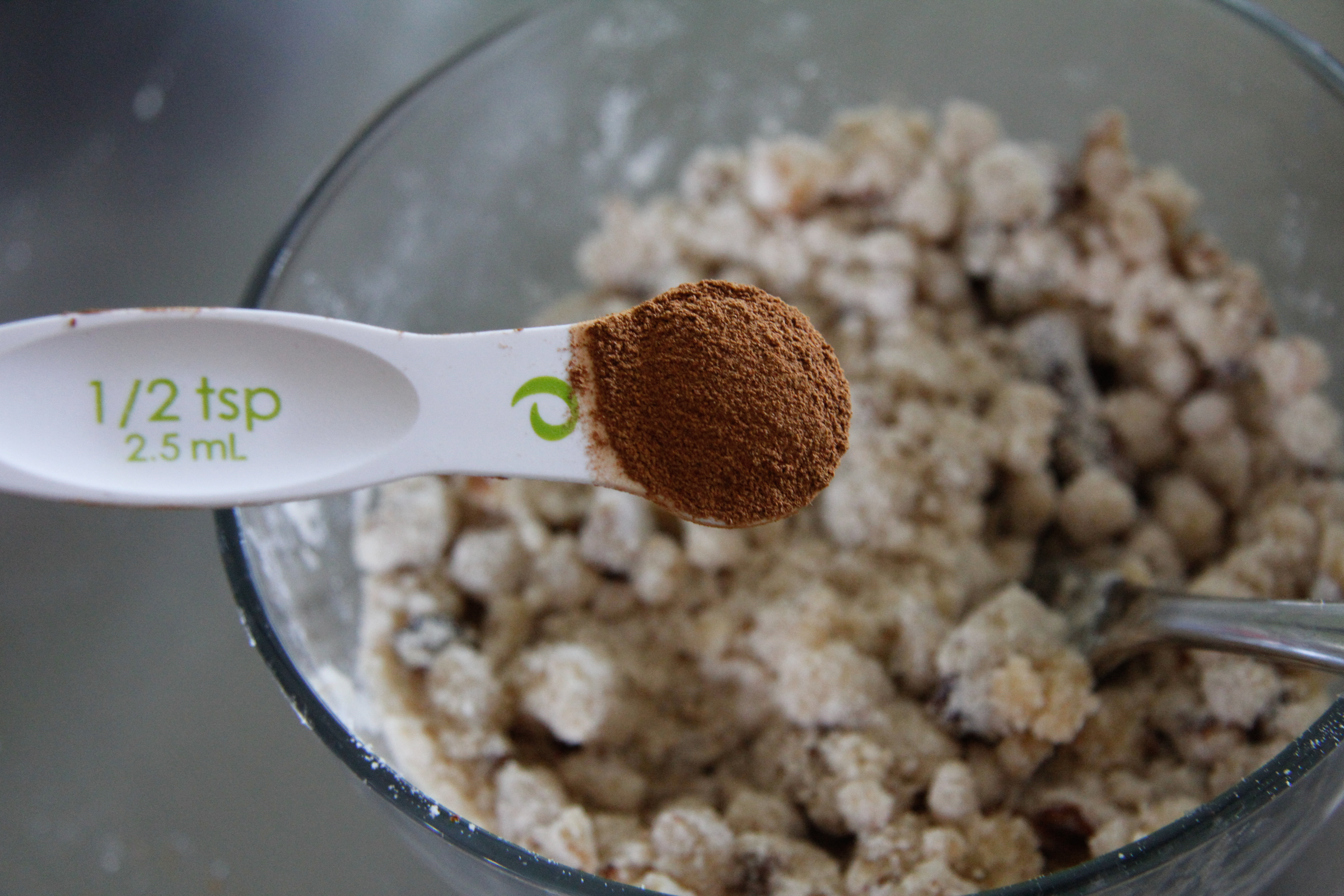 To that nut mixture only, you add some cinnamon. This is another magic ingredient that makes this cake taste and smell divine.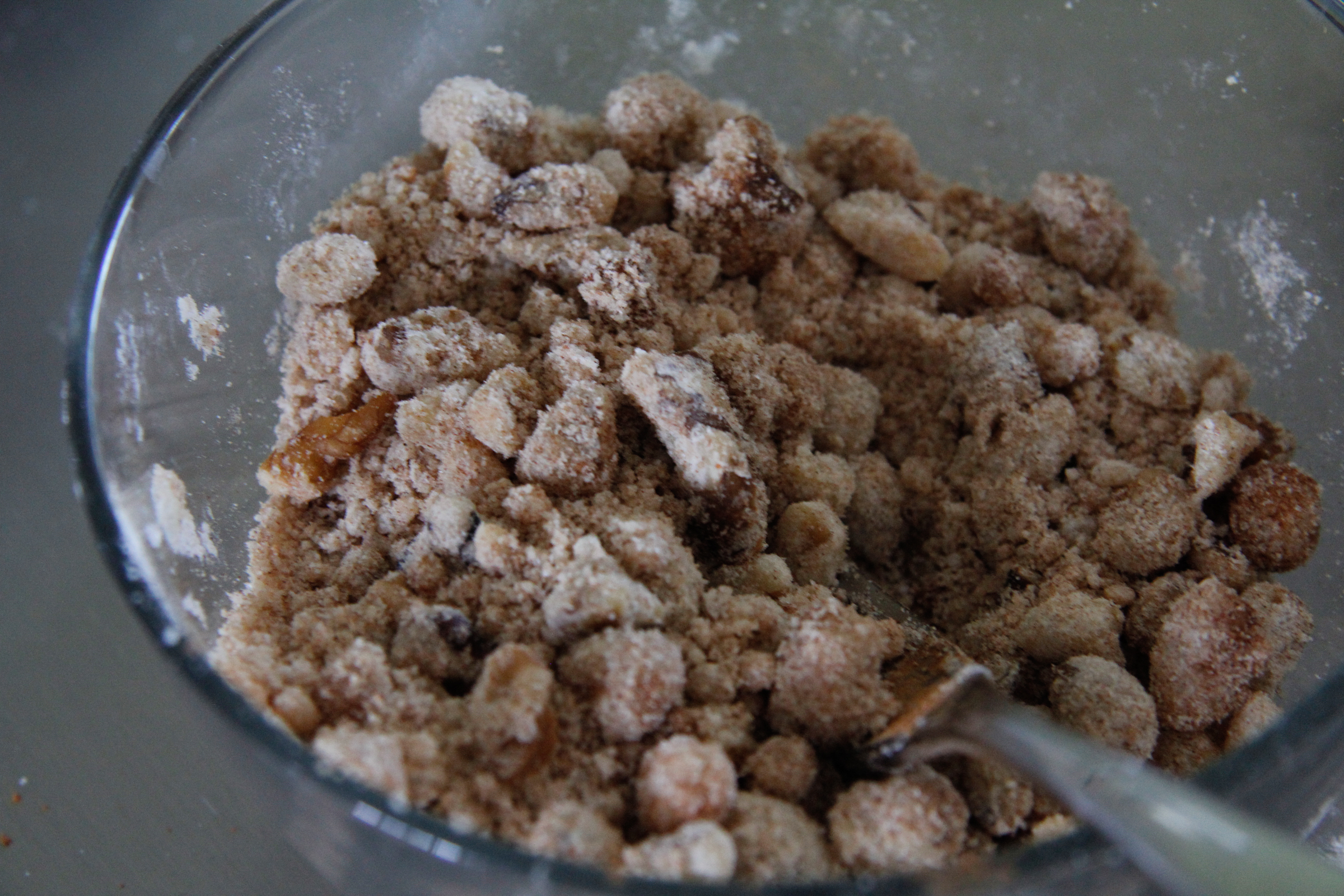 You melt your butter in the microwave and add 2 tbsp of it to the nut mixture. Save the rest of it for your batter. Toss it all up, until everything is well coated and kinda crumbly. Set it aside for the moment.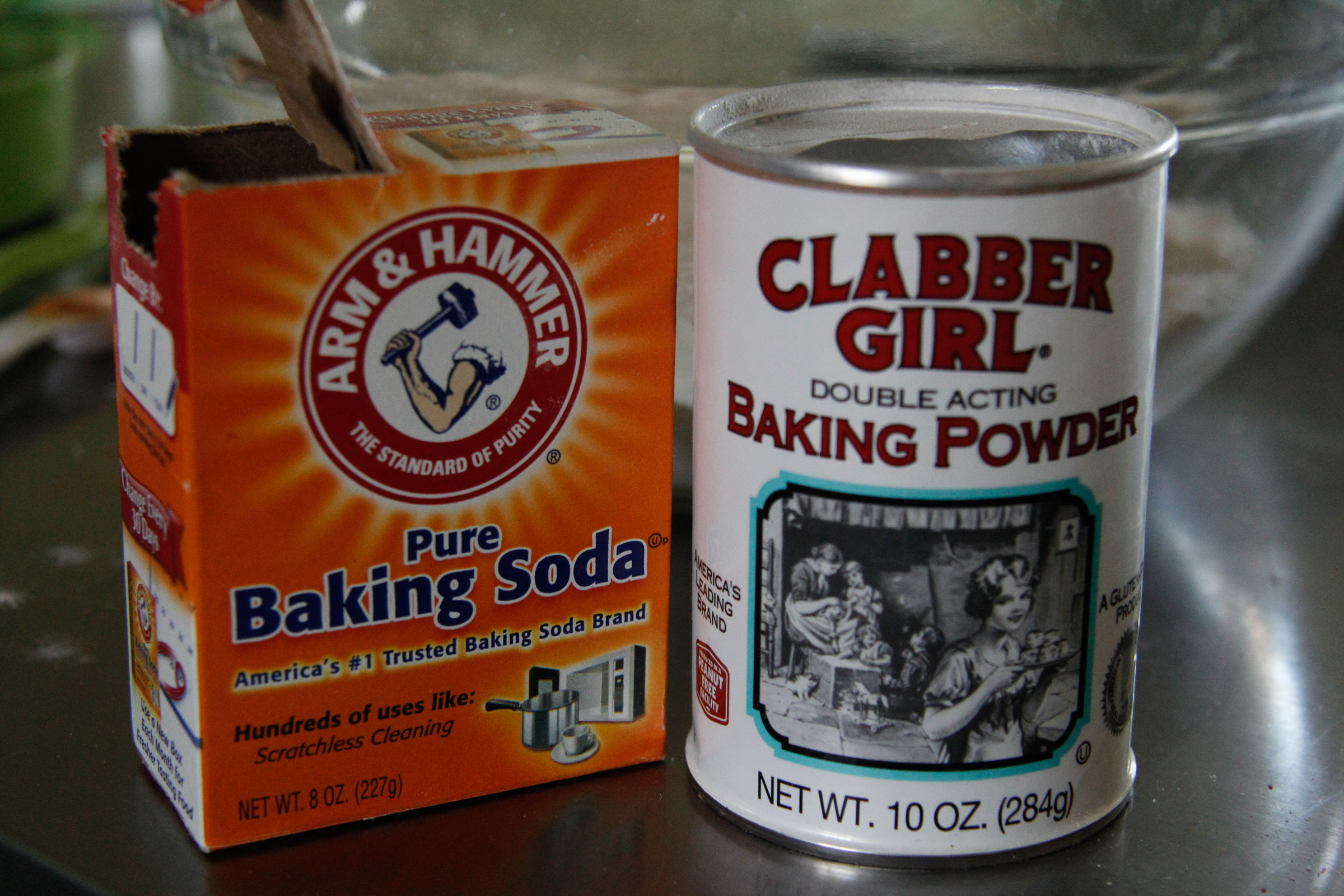 Turn your attention back to the bigger bowl and finish off your batter. Add in your baking soda and powder. Yes you need both. Why? Not too sure. Just do it.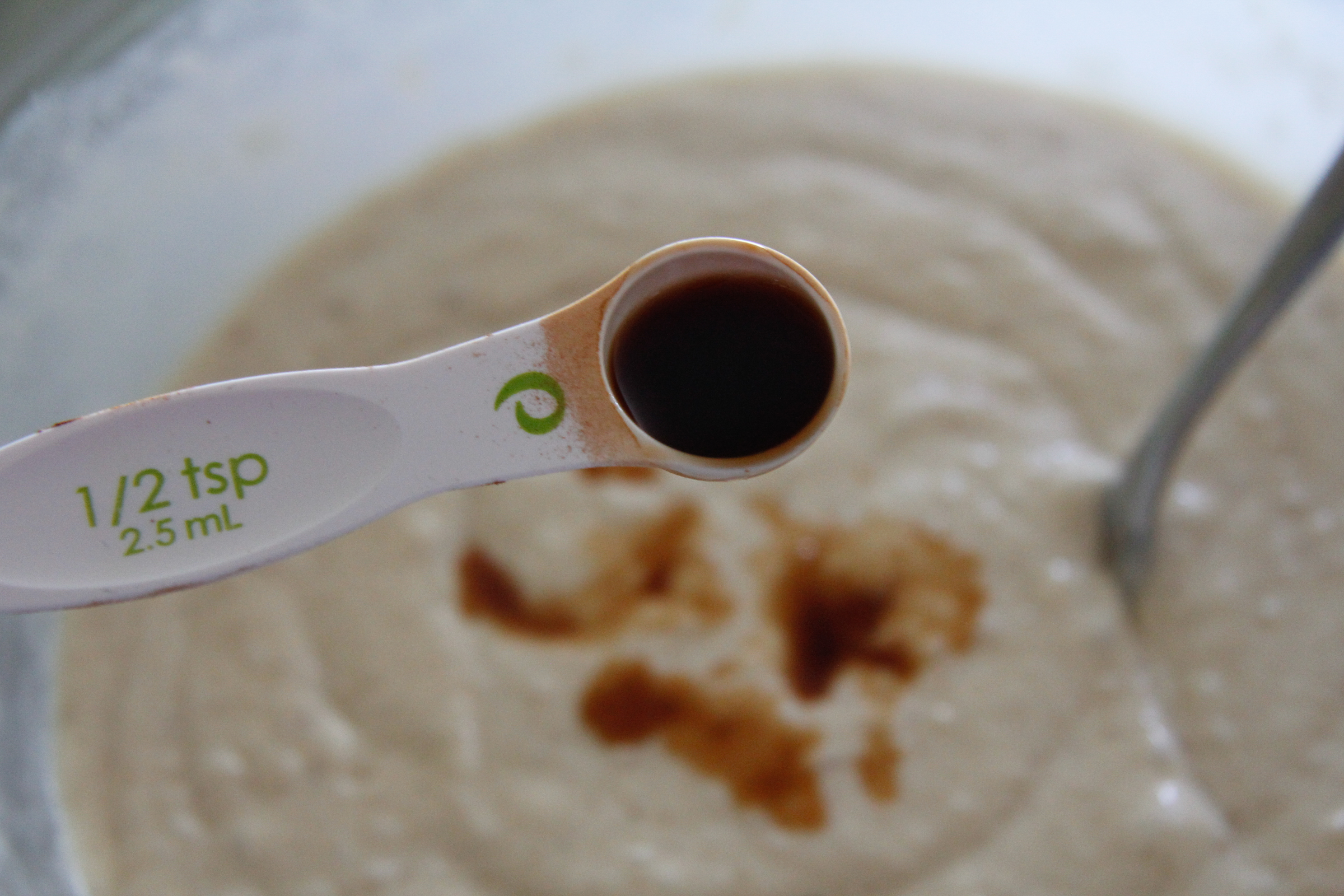 Then you add your star ingredient, the buttermilk, an egg, the rest of your melted butter, and a little vanilla.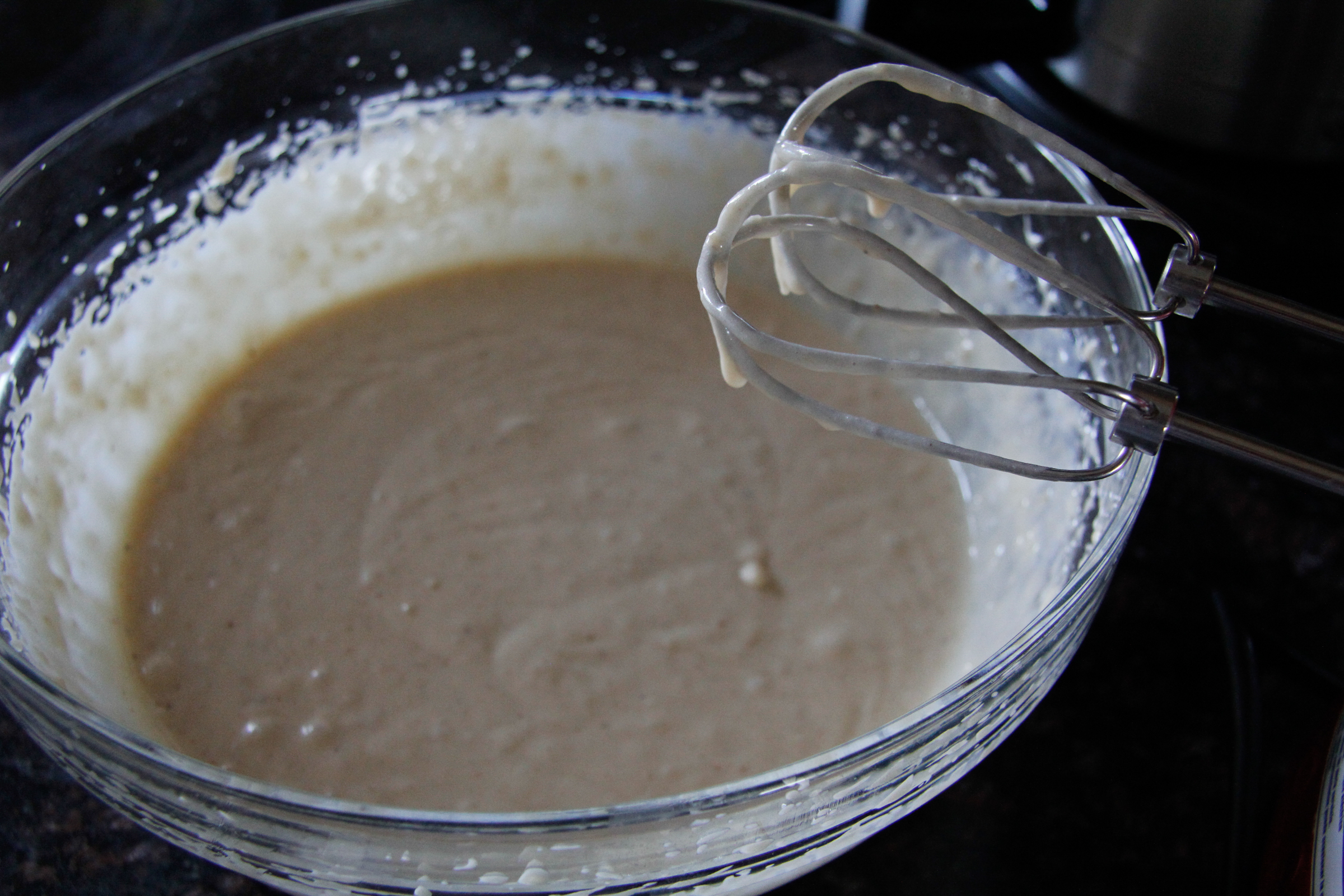 Mix it up!
And pour it into a pre-sprayed pan. I used a round spring form pan, but use what you've got.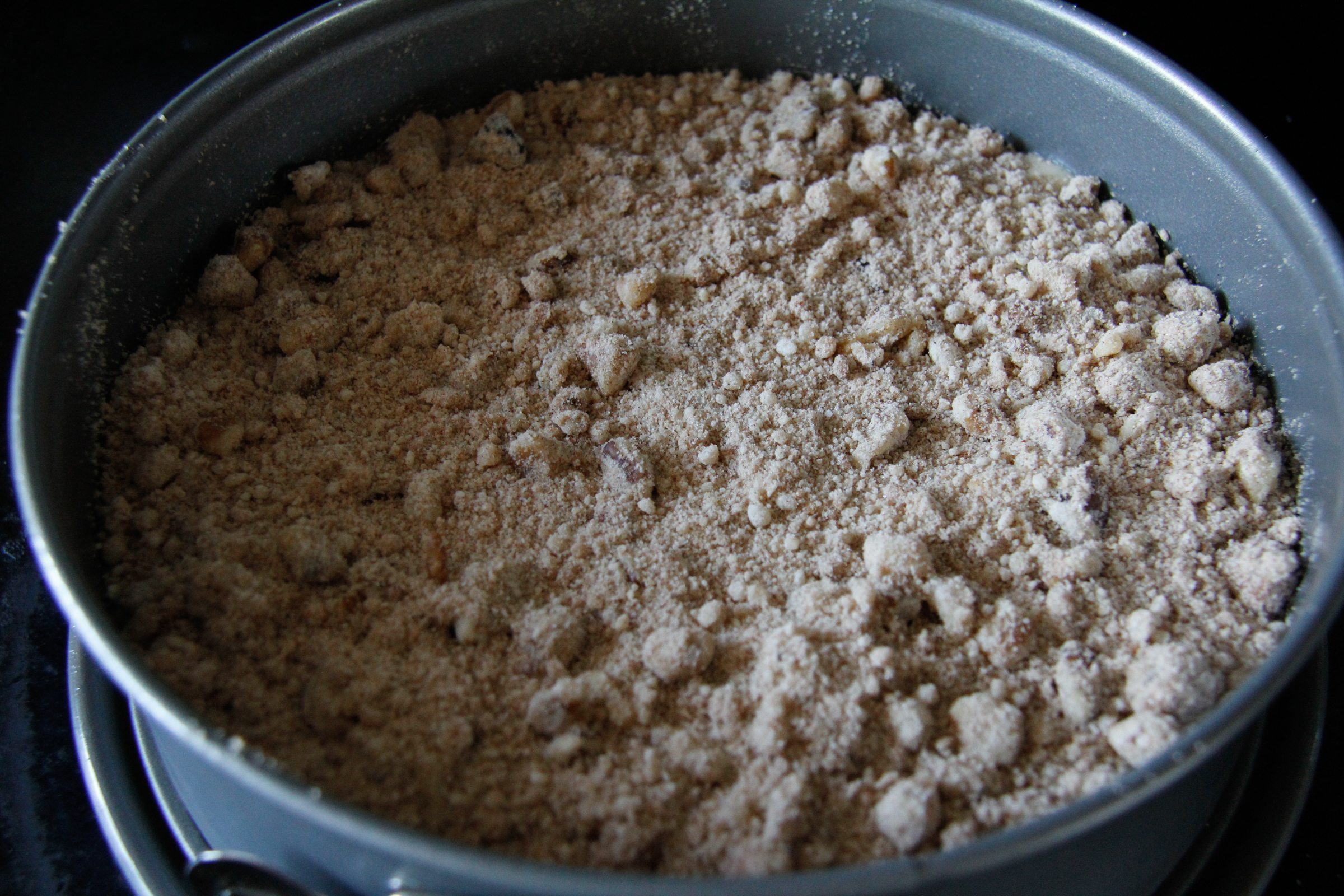 Scatter on your streusel topping, as if you're feeding pigeons at the park. And after a little time in the oven, it comes out like this.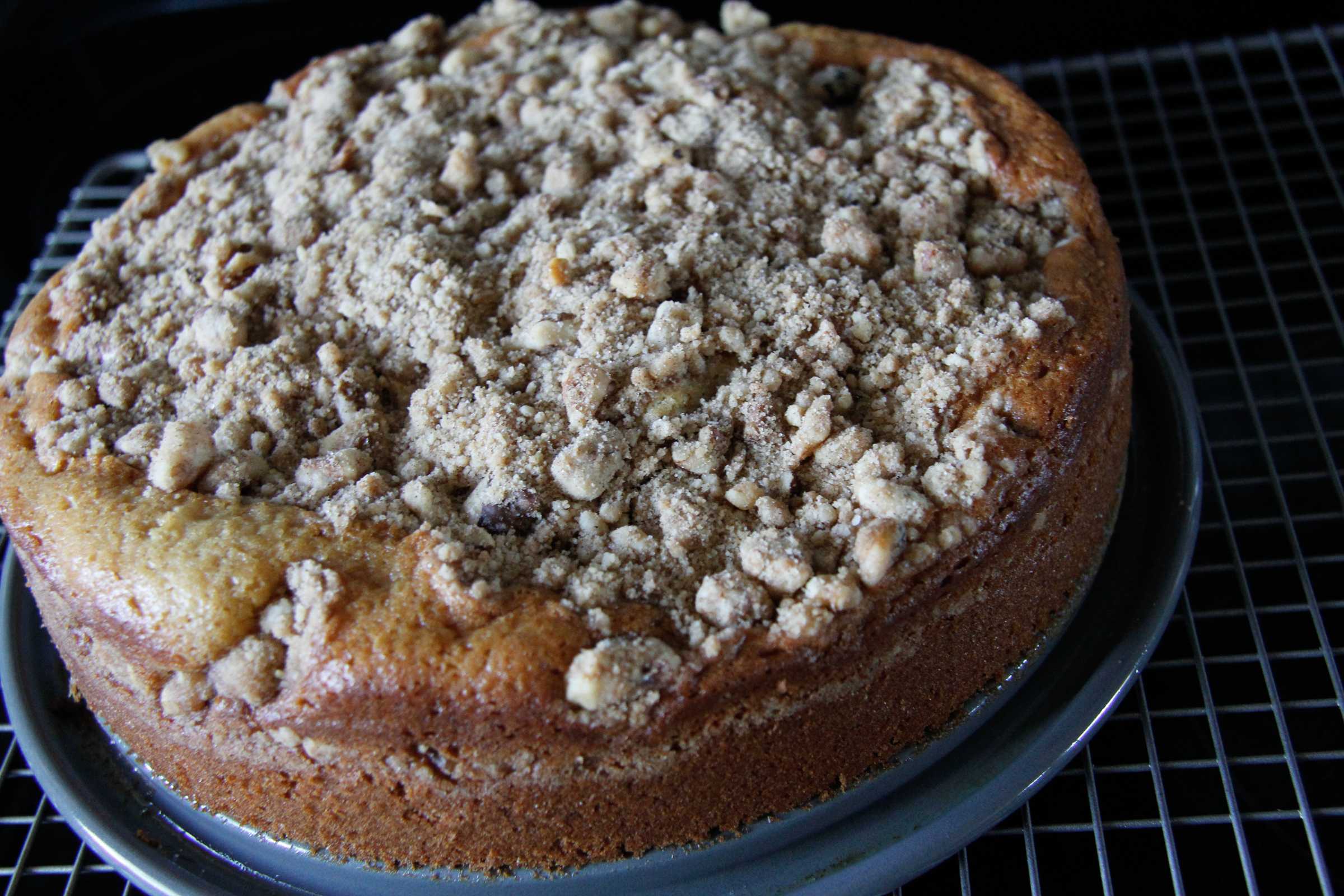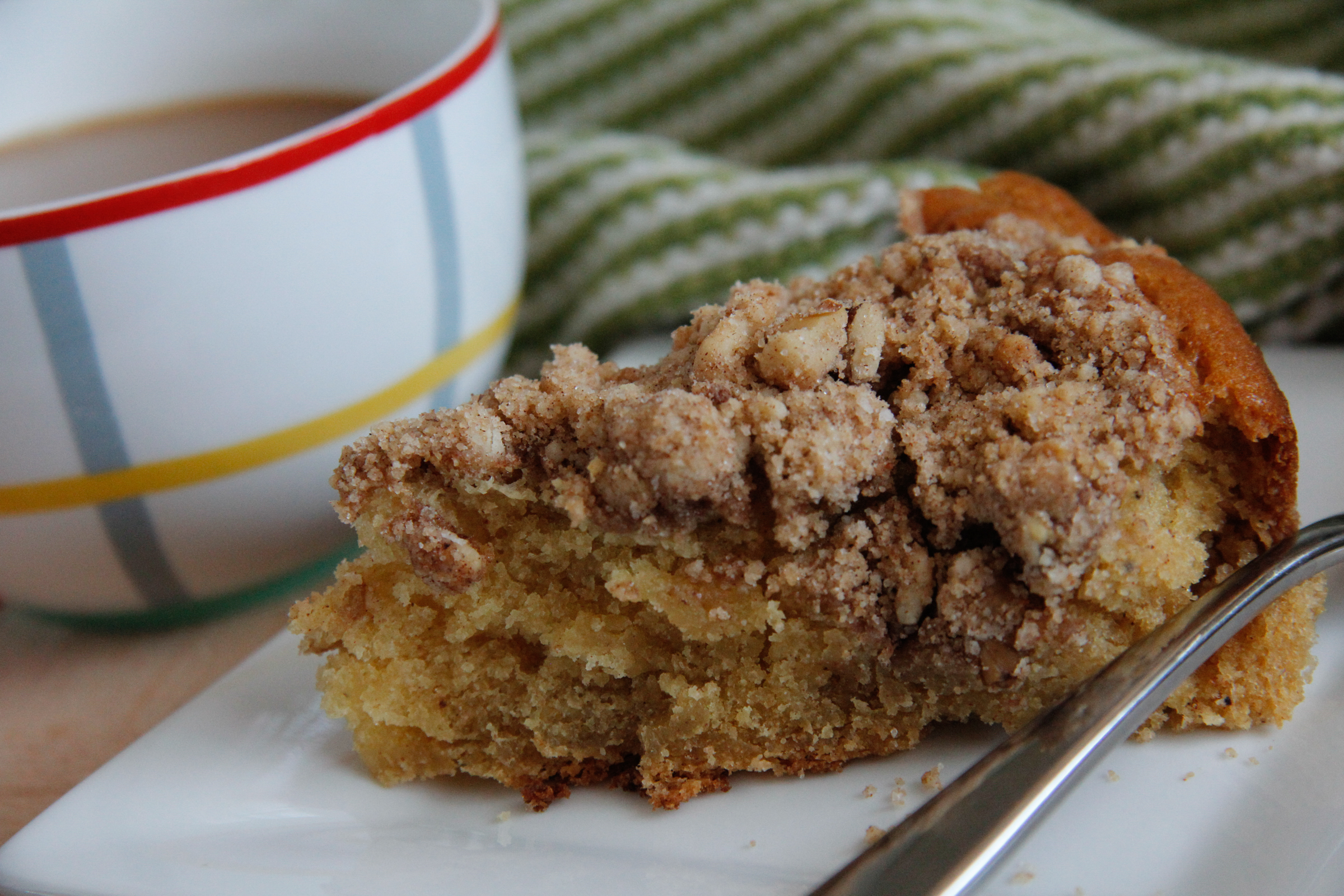 And if you're wondering what I did with the rest of the buttermilk, I did make biscuit dough too, but I used it as drop dumplings for my tomato beef stew. So Janice was right. I did make good use of it and I'm happy to say, I didn't waste a single drop! Next time I'll know better and make 2 cakes at the same time and freeze one. Remember this recipe for the next time you have buttermilk leftover in your fridge. You'll never throw out a perfectly good carton again.

Buttermilk Streusel Cake
The buttermilk makes this cake moist and rich tasting. Delicious on its own or with a cup of coffee
Ingredients
2 cups all-purpose flour
½ cup granulated sugar
1 cup firmly packed brown sugar
½ teaspoon ground nutmeg
½ teaspoon kosher salt
½ cup chopped walnuts
½ teaspoon ground cinnamon
1 stick unsalted butter, melted and divided
2 teaspoons baking powder
1 teaspoon baking soda
1 large egg, beaten
1 ½ cups buttermilk
½ teaspoon vanilla
Instructions
Preheat your oven to 350 degrees, and spray a 9-inch cheesecake spring form pan, or any pan you have with nonstick cooking spray.
In a large bowl, mix flour, granulated sugar, brown sugar, nutmeg, and salt. Do not add baking soda or baking powder yet.
Add nuts to a small bowl. Transfer ½ cup + 2 tablespoons of the dry mixture to the nuts. Add cinnamon to the nuts only, and mix well. Melt your stick of butter and add only 2 Tablespoons of the melted butter to the nut mixture. Save the rest of the butter for later. Mix with a fork until a crumbly mixture forms. Set aside as your streusel topping.
To the flour mixture, add baking powder, and baking soda and mix well. Then add the rest of your melted butter, the beaten egg, vanilla and buttermilk. Use an electric hand mixer to mix the batter well, or use a hand whisk and whisk until all incorporated and most of the lumps are gone.
Pour batter into your prepared pan. Sprinkle the cinnamon-nut streusel mixture evenly over the batter.
Bake in the oven on the middle rack until a toothpick inserted in the center comes out clean and the cake begins to pull away from the sides of the pan, about 43-45 minutes. Remove the pan rim and cool on a rack. Enjoy with a cup of coffee!
TIP: If you are using a different pan, it might bake faster, so check it after 40 minutes and go from there. Keep leftovers in a tupperware in the fridge. Heat up your slice in the microwave for 20 seconds and it will be heaven.