Weekend in New York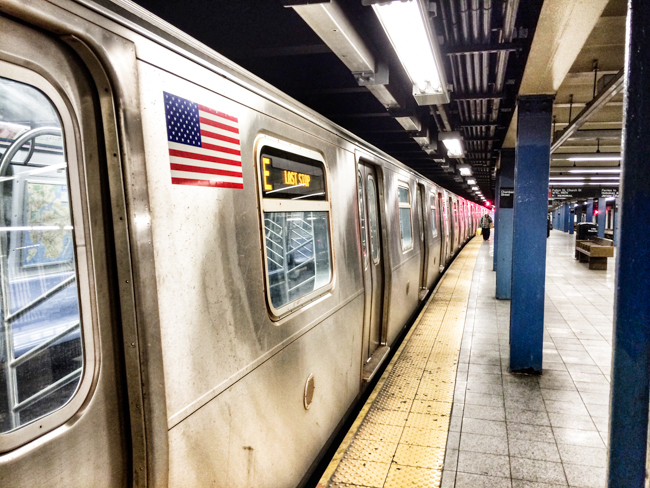 Man… New York never disappoints.  No matter how many times we visit, there's always something new to see and do.  And even though we both lived there for a bit, it's definitely nice to go back as tourists, and truly appreciate this great city with fresh eyes.  In our last vlog, you saw that we went to our friends' wedding in Queens.  Afterwards, we decided to venture into the city and stay in Manhattan for a couple days.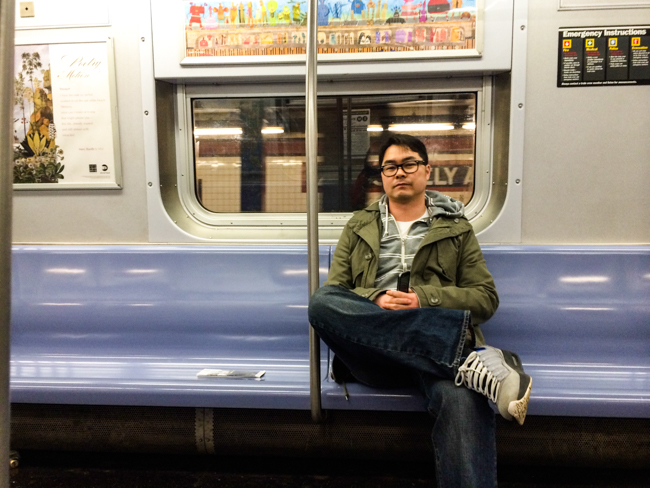 The food is always amazing of course, but the coolest part of our little trip was just walking around and getting the chance to actually explore the city without having to worry about the daily grind.  Thanks to Joe's cousin, Nancy, we were able to crash at her apartment located in the World Trade Center area.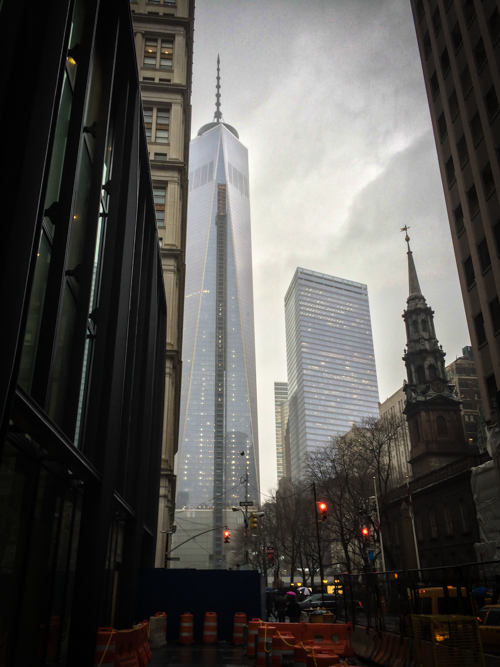 This was a semi-last-minute decision, so we didn't make much plans ahead of time.  But it still was a fun, food, and friend filled weekend.  We truly enjoyed every minute we spent there, and every morsel that passed our lips… from creamy skillet eggs at Freemans…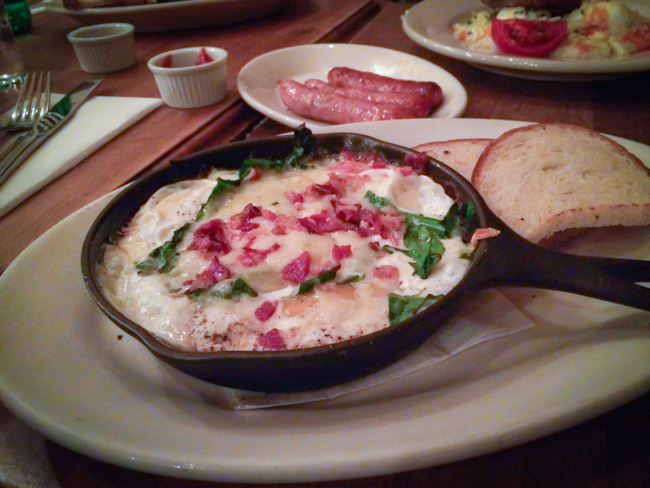 …to hot and juicy soup dumplings at Joe's Shanghai.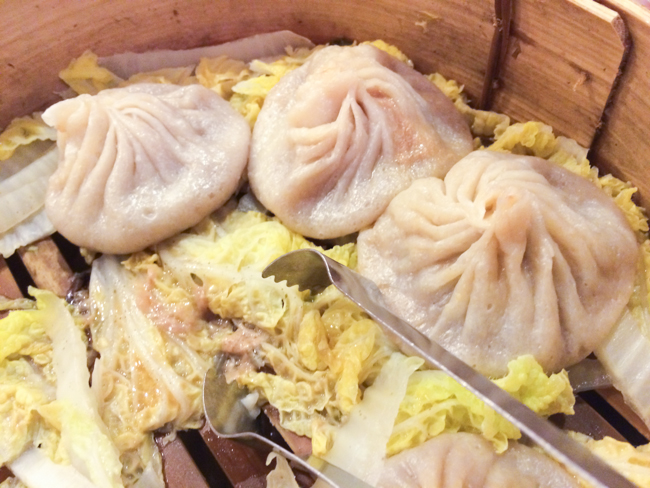 And the funny thing is that while I lived in New York for all those years, I was pretty occupied with fighting the crowd to manically catch the subway to get to work or culinary school most of the time.  So I never got a chance to walk on the Brooklyn Bridge!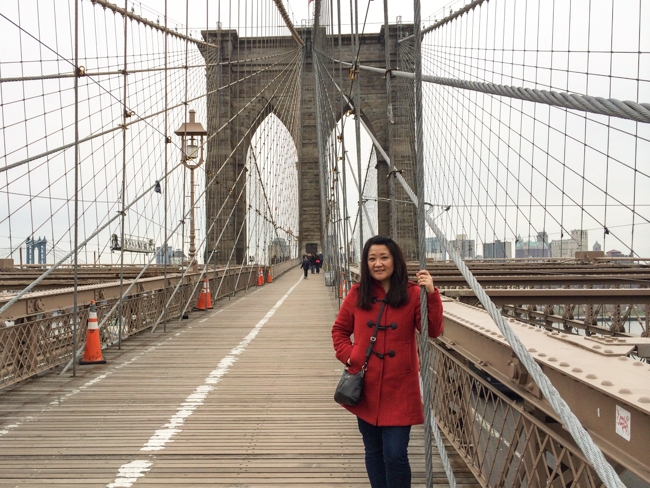 Luckily, this time around I did, and it was more worth it than I initially thought.  But of course we captured our whole New York experience on film, so you can watch more about what we did on our weekend trip in our video:
There was so much to capture even in just 2 short days, so we decided to split up the footage into parts one and two, but you can watch both parts below!
PART ONE VIDEO:

Part One Recap:
Blending in with the graffiti…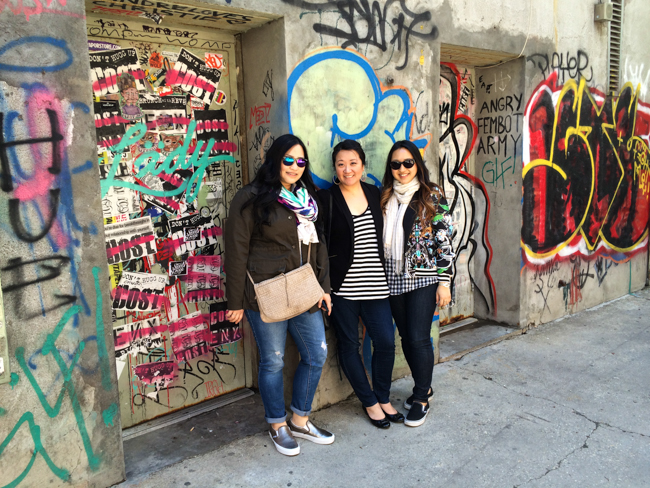 Dance competition…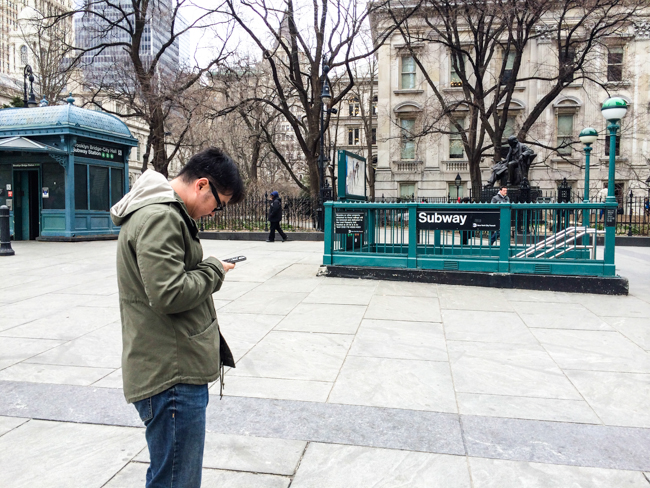 flat whites!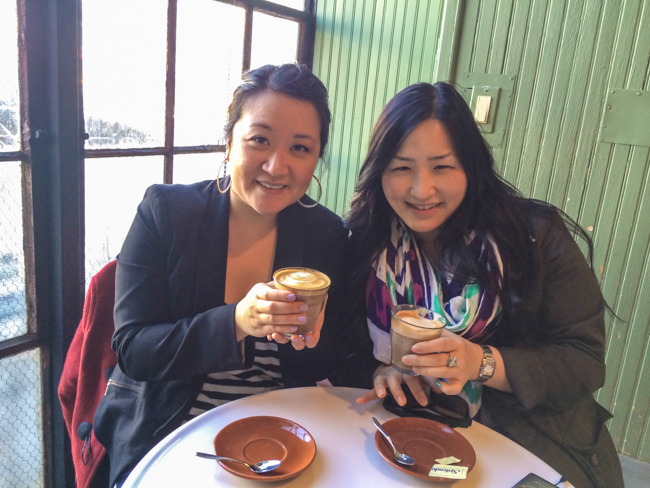 PART TWO VIDEO:

Part Two Recap:
Slurping noodles…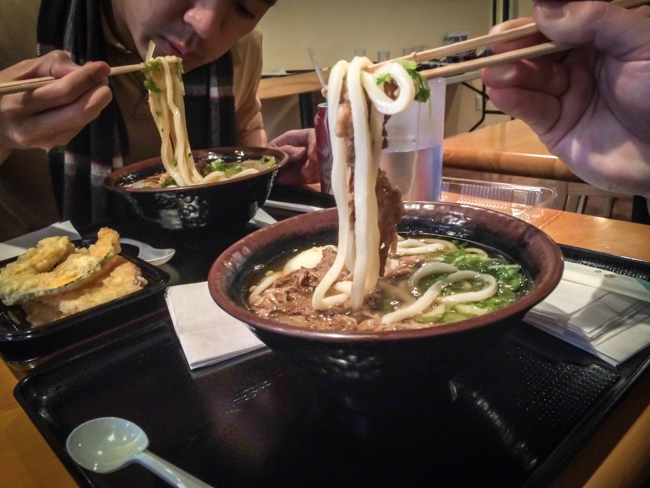 Giant cookies…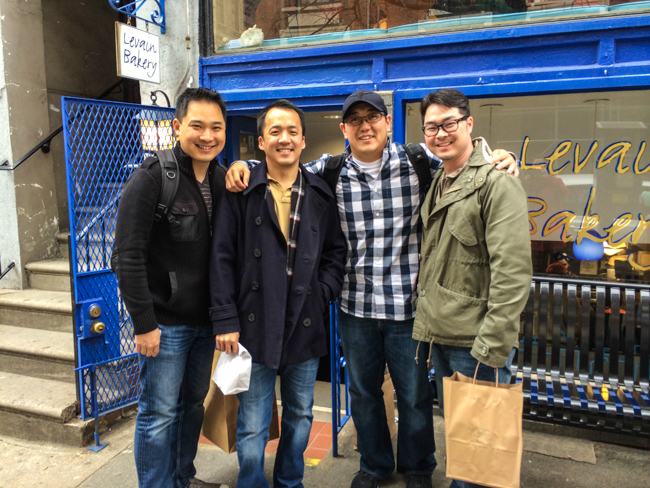 Pizza in New Jersey??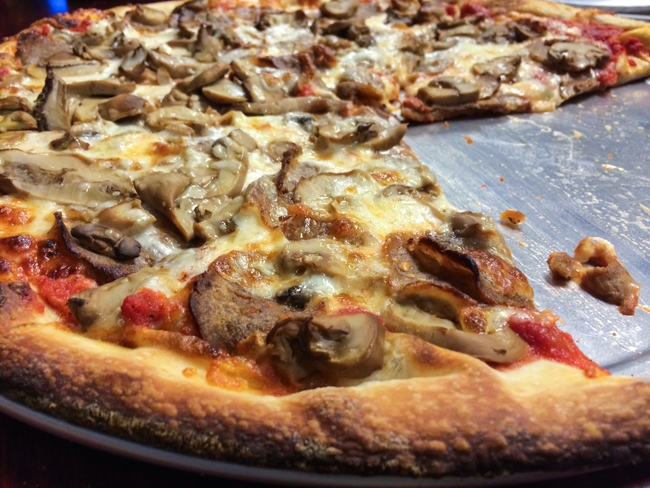 Shout out to our friends who were willing to be filmed!  It was amazing to see them.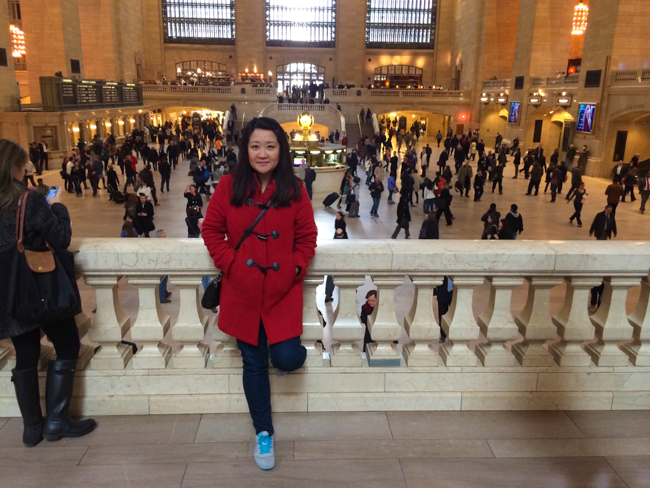 I wish we could've spent more time in the city, but we had to get back to Philadelphia because we promised to go watch the Moses play with my parents in the Amish country.  Yeah…I promise you'll know more about that in our next vlog, as our east coast trip series continues.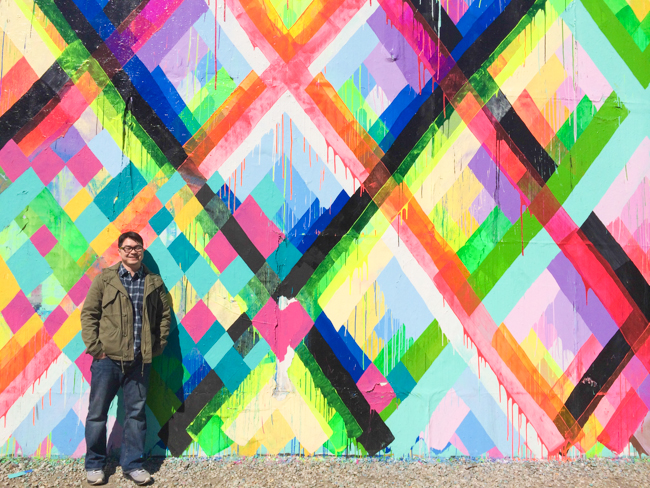 Even though we got to eat some great food at places we've never been to before, we definitely didn't have time to do everything, like grab pizza from Lombardis, Belgian fries from Pomme Frites, or stop by my culinary school in Soho.  What are some of your go-to favorite New York spots or hidden gems?  Leave a comment and let me know.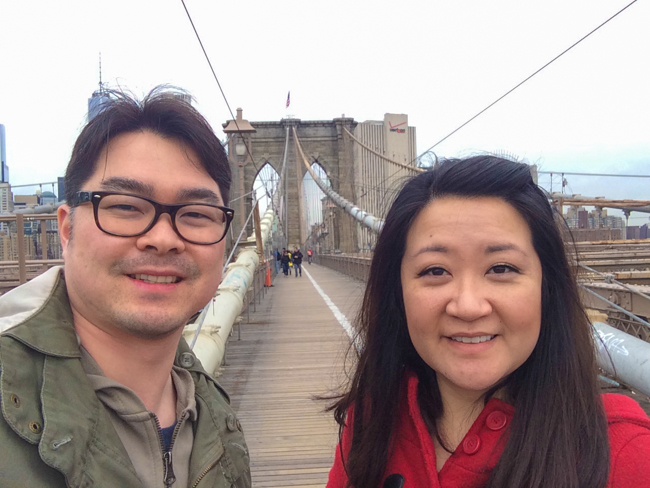 Hope you enjoyed our New York City vlog.  Thanks for coming along with us to the Big Apple. See you next time.