Egg Dipped Kimbap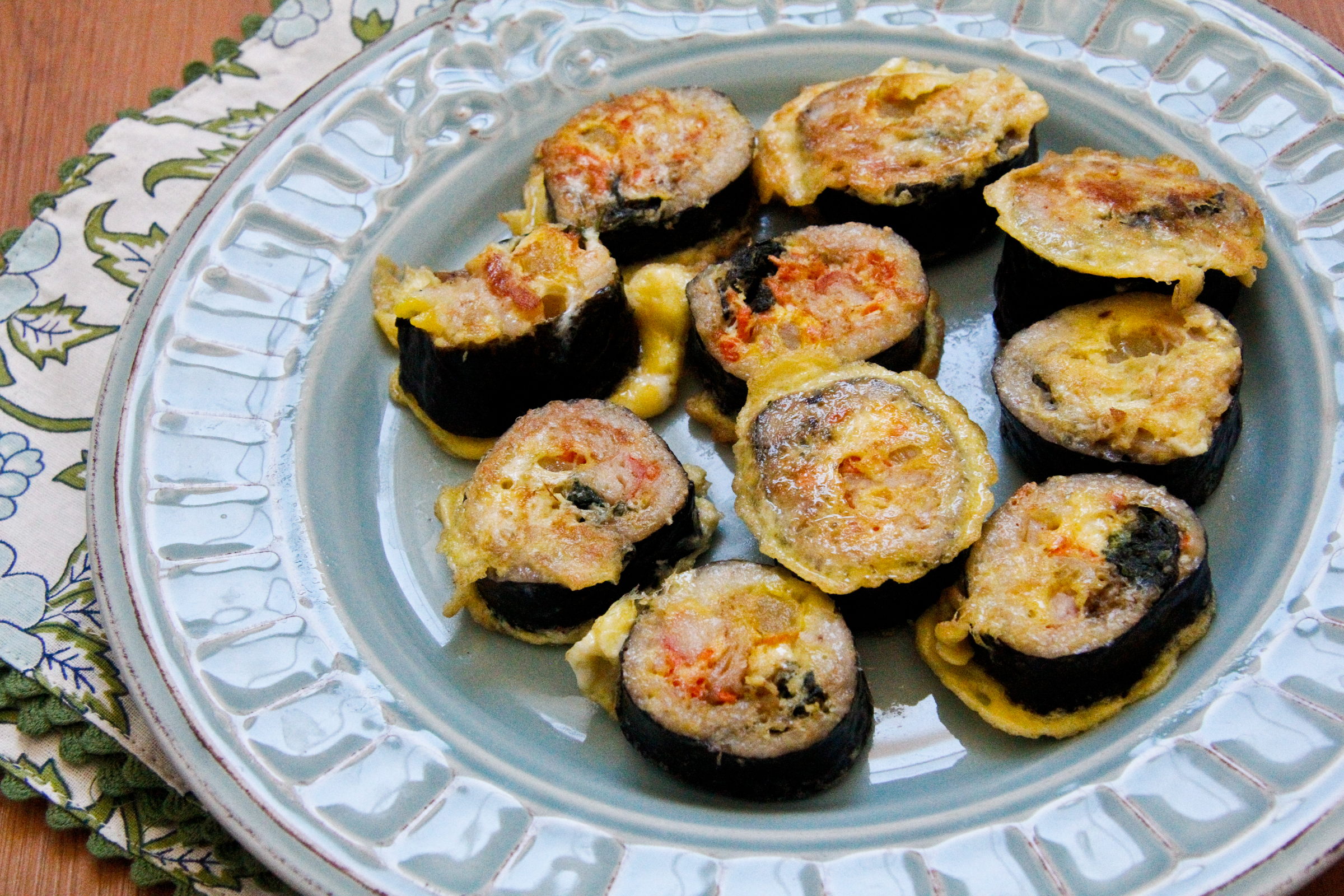 This is another quick "non-recipe" recipe, but I thought I'd share this method of rescuing day-old kimbap, or Korean style seaweed wrapped rice rolls. I had leftover kimbap from a beach picnic that I didn't want to throw out. As you might know, it's usually not good the next day. This is partly because once you store it in the fridge, the rice becomes hard, stale, dry, and crunchy. It's not normally meant to be eaten warm, so if you microwave it or reheat it in a pan, it might turn kind of weird, mushy, or possibly fall apart. But when you add eggs, your problems are solved!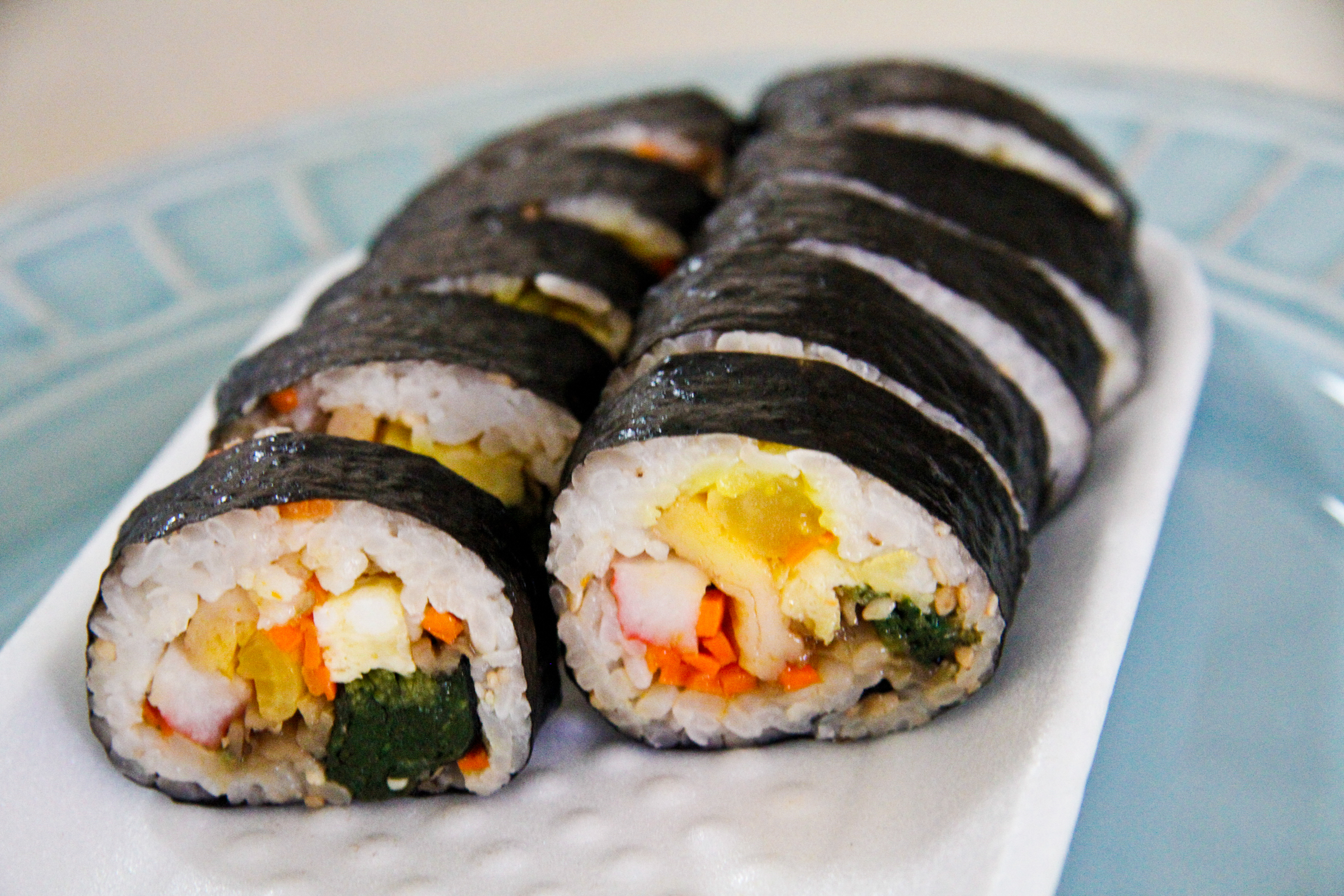 Kimbap consists of sesame oil seasoned rice, sauteed veggies, pickled daikon, fried eggs, and sometimes meat or fish cakes wrapped up in dried seaweed. It is rolled, then sliced into bite sized pieces.  That's why it's great "to-go" food, and tastes AMAZING when you're out doors.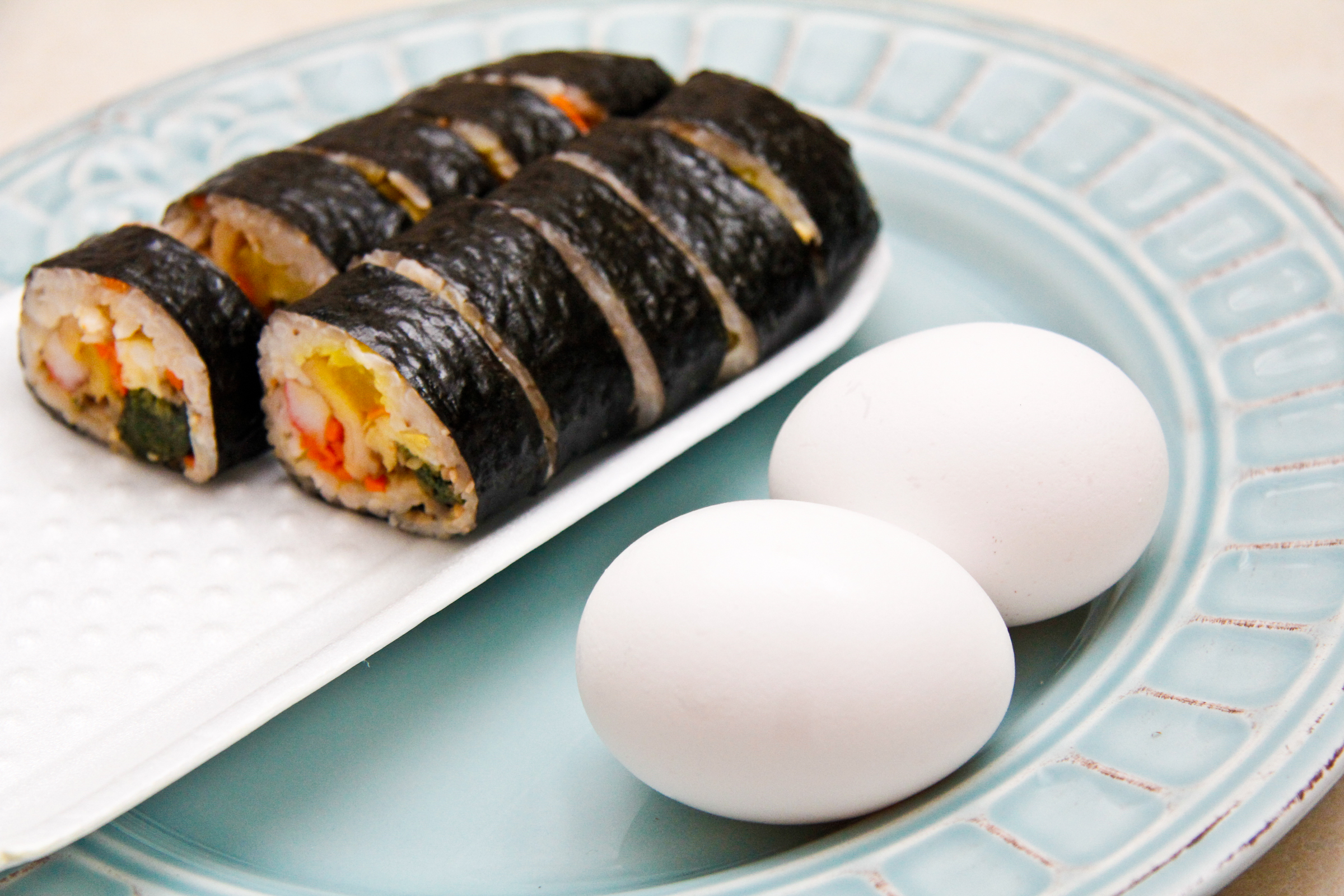 But like I said, it's meant to be eaten on the same day it was made.  However, if you have leftovers, make sure you have eggs in your fridge. They are the magical glue that allows the cold rice to reheat and fluff up nicely without spilling out of their seaweed casing.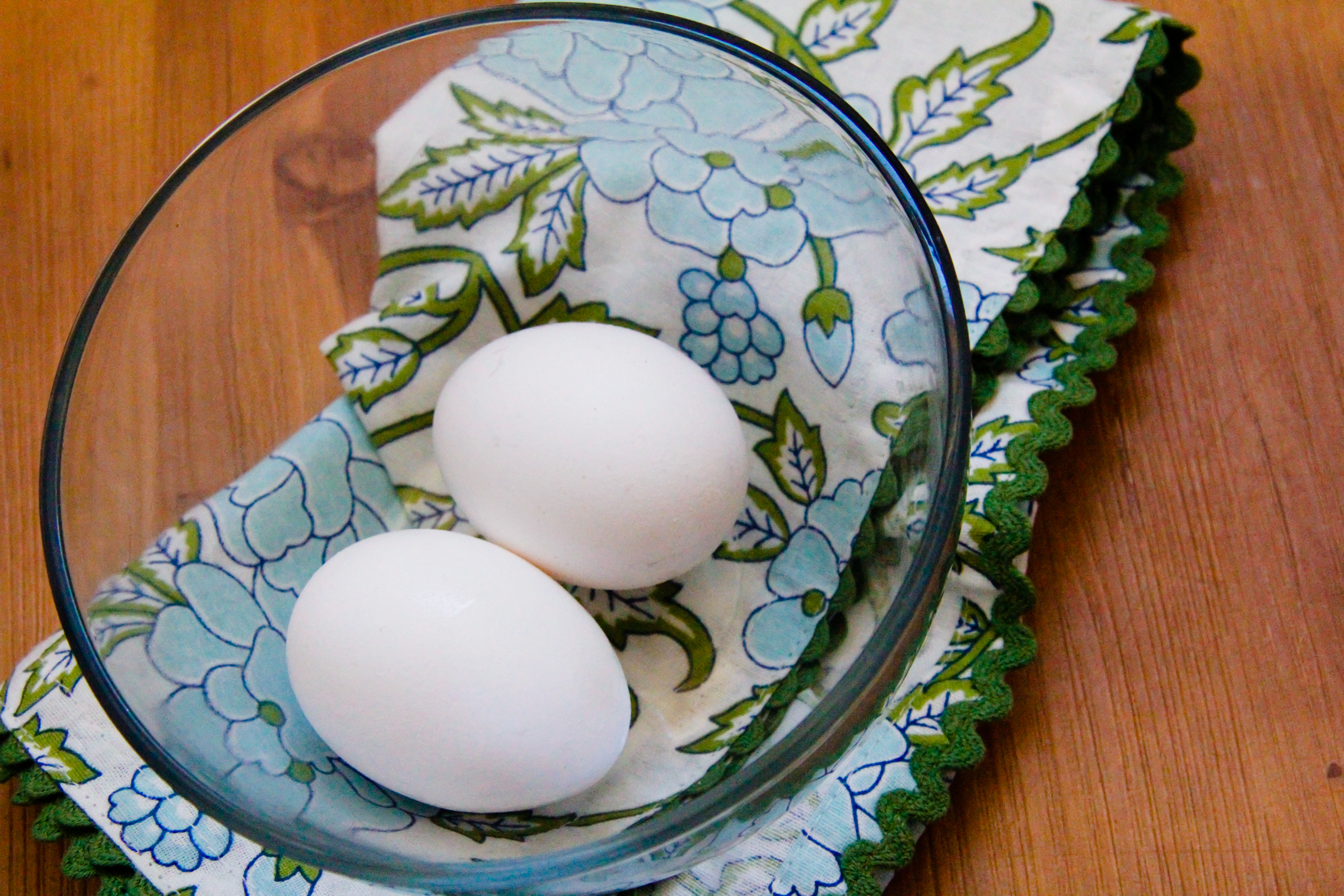 So crack an egg or two (depending on how many pieces of kimbap you have leftover).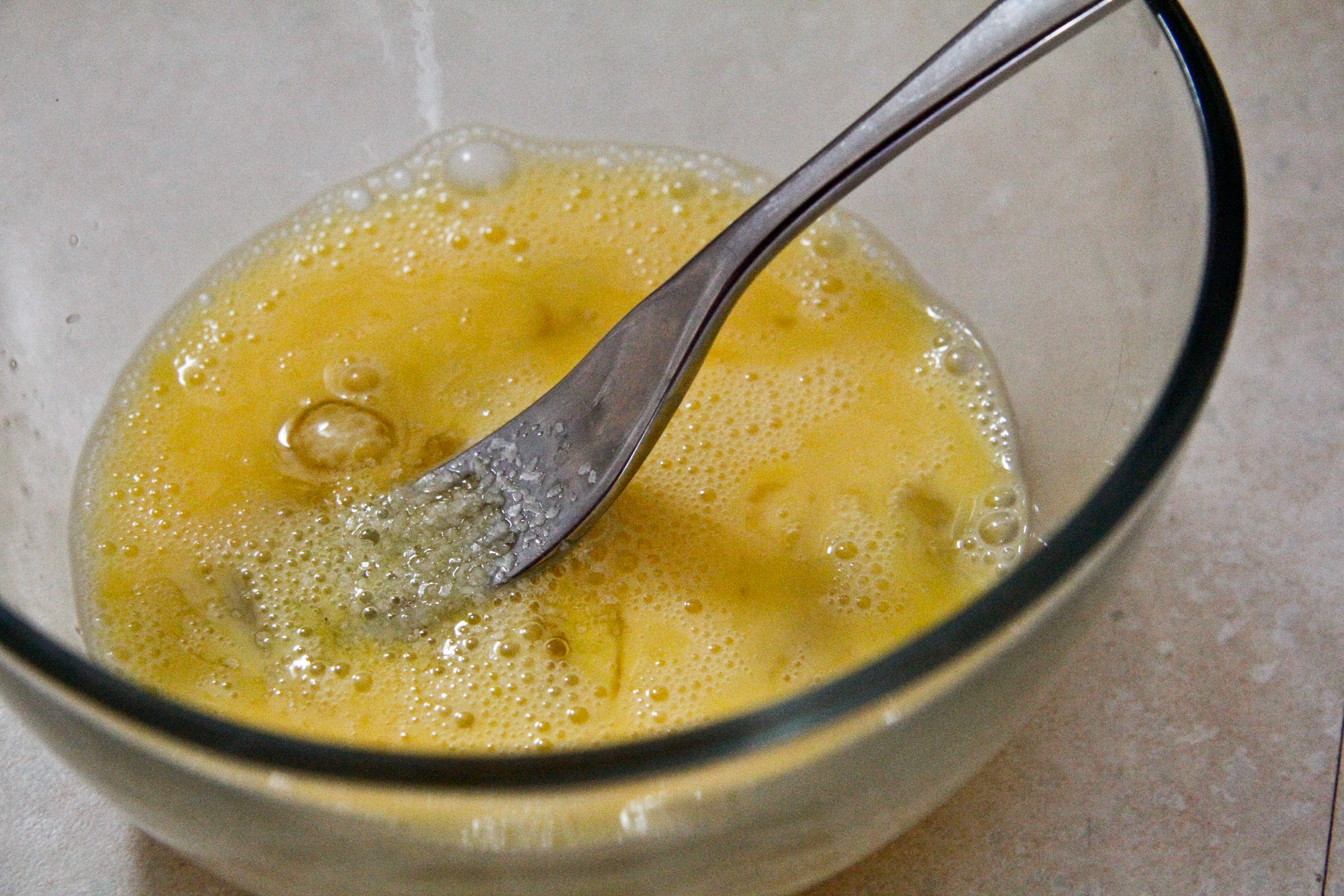 Whisk with a fork and sprinkle with a little salt for seasoning.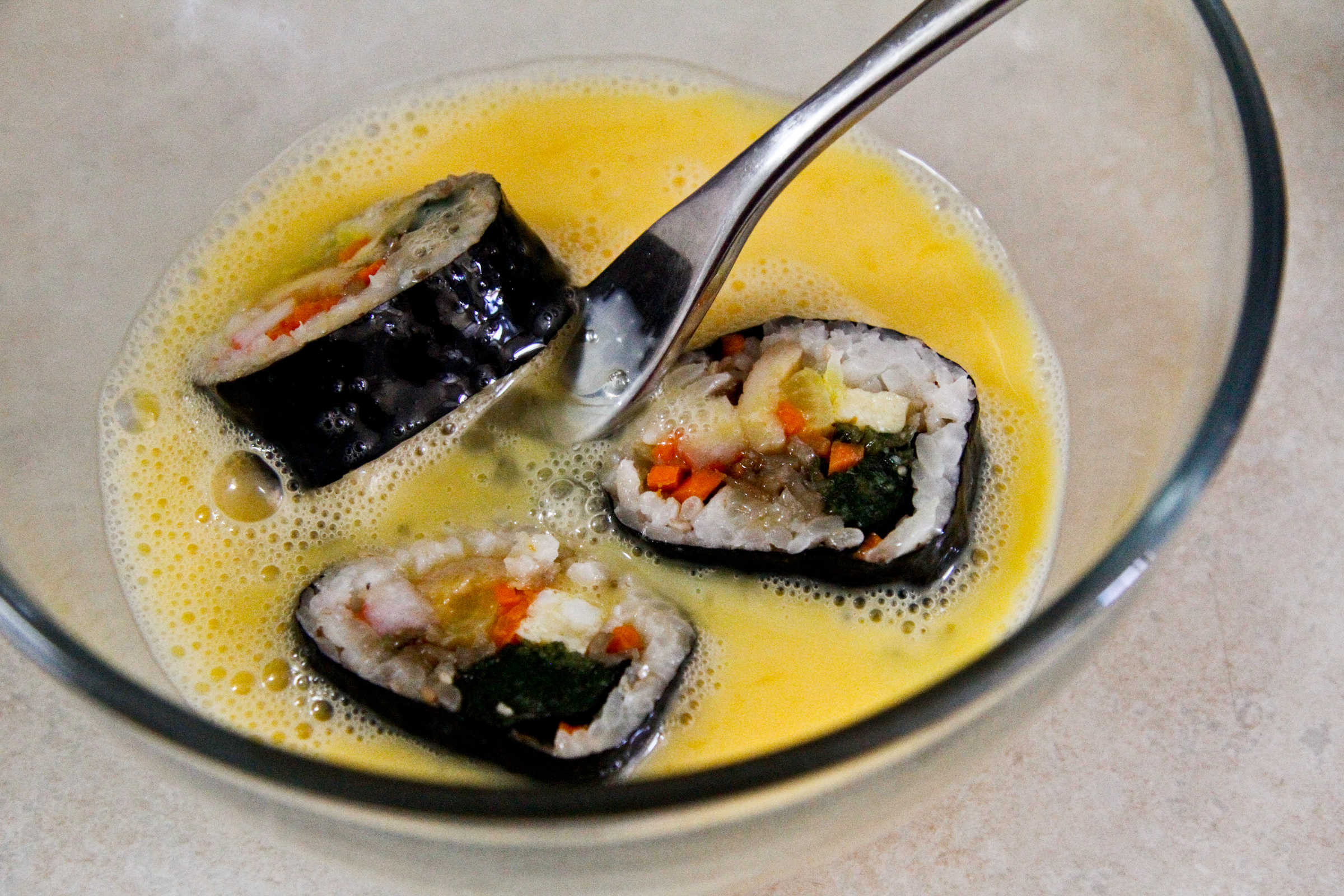 Take your cold stale kimbap out of the fridge and dunk them in the egg pool.  Let that cold dry rice drink up that sunny golden egg for a moment, like as if you're making French toast.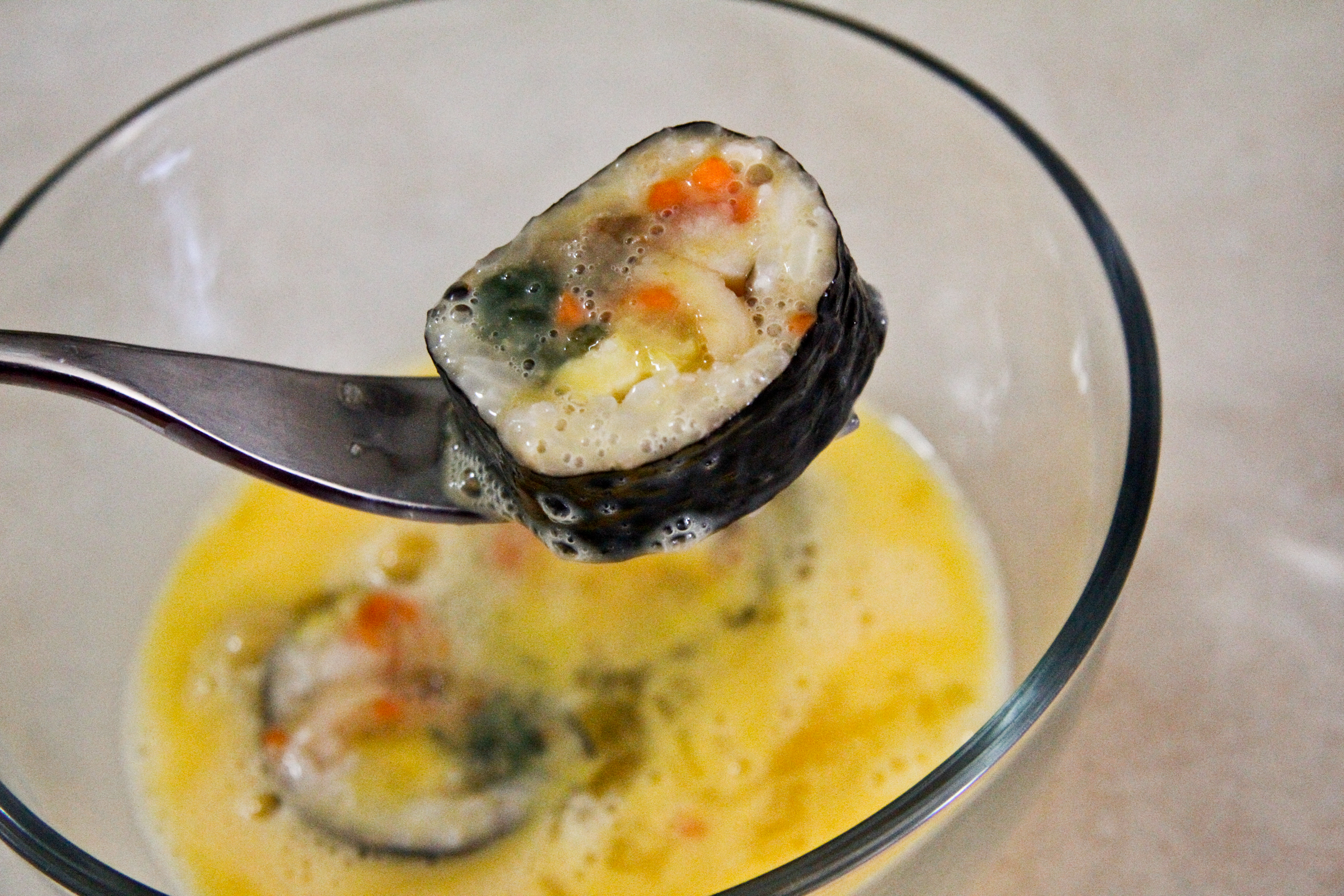 Coat well, then fish them out with a fork.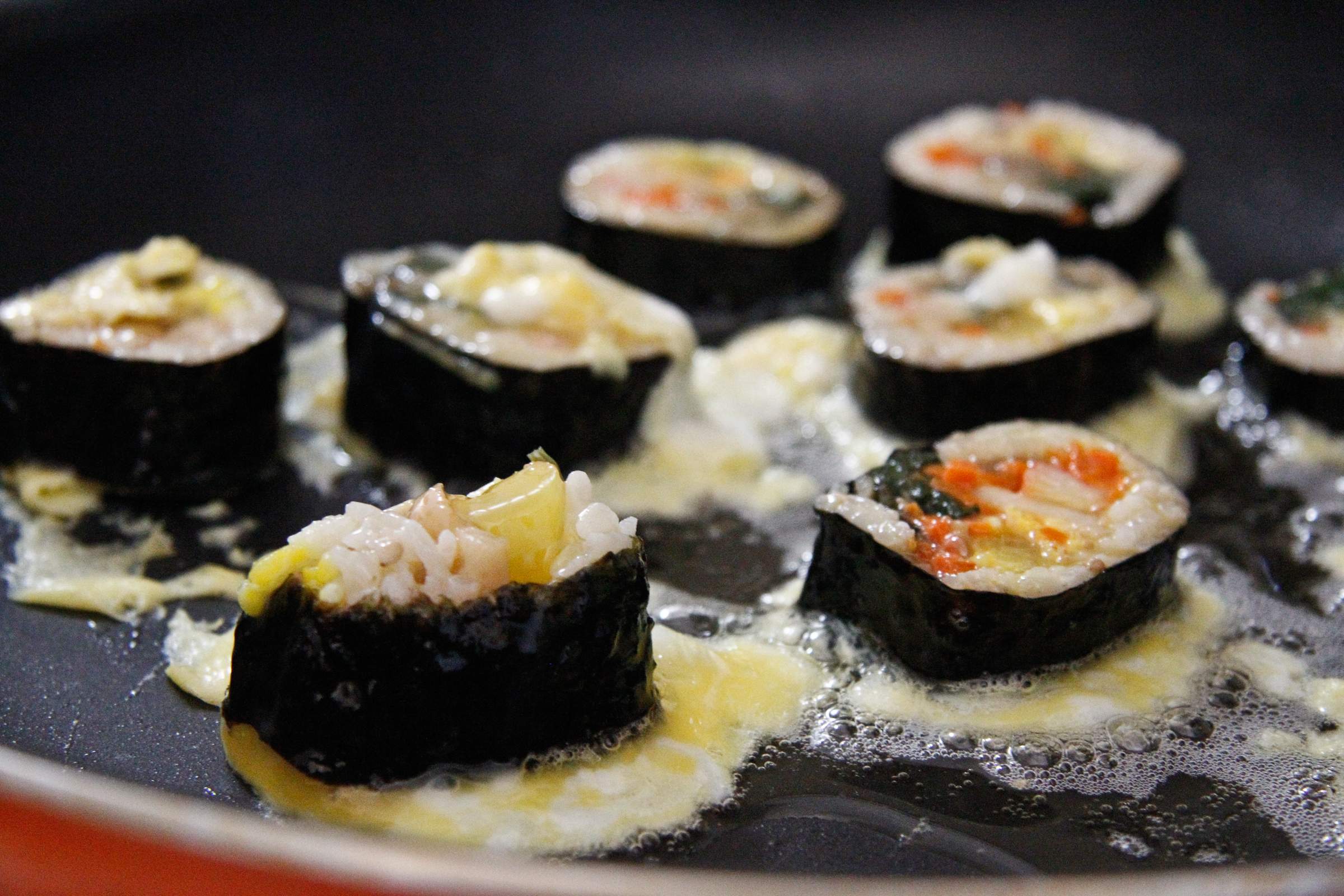 Then let them sizzle in a hot pan drizzled with a little oil for a couple minutes on each side on medium-low heat. This way the egg will cook gently to a golden brown, the kimbap will hold together without the insides spilling out, and the rice will steam and turn perfectly moist again.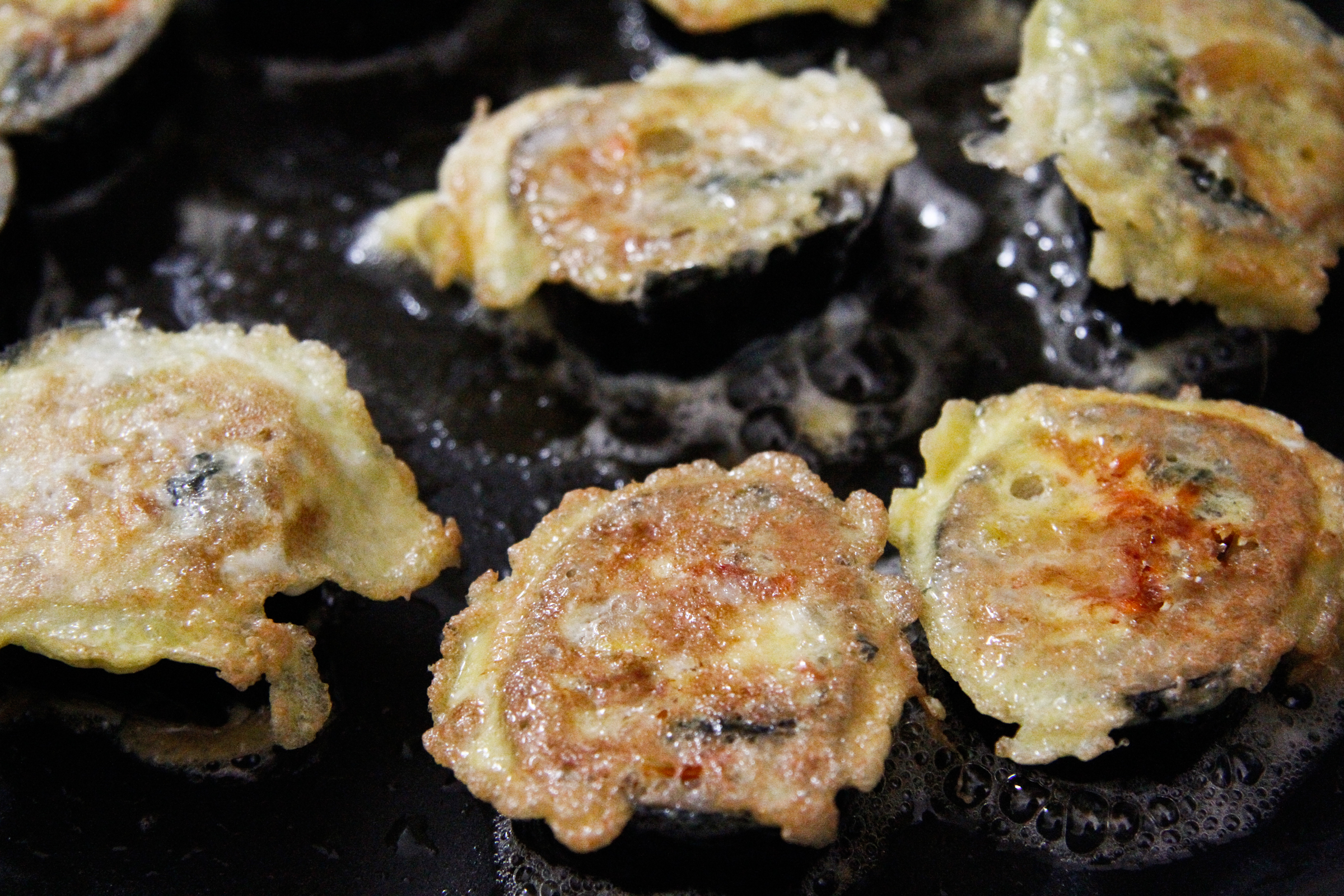 It will be delicious, just like you had it on day 1, but with a little makeover… slightly crisp on the outside, but soft and fluffy on the inside.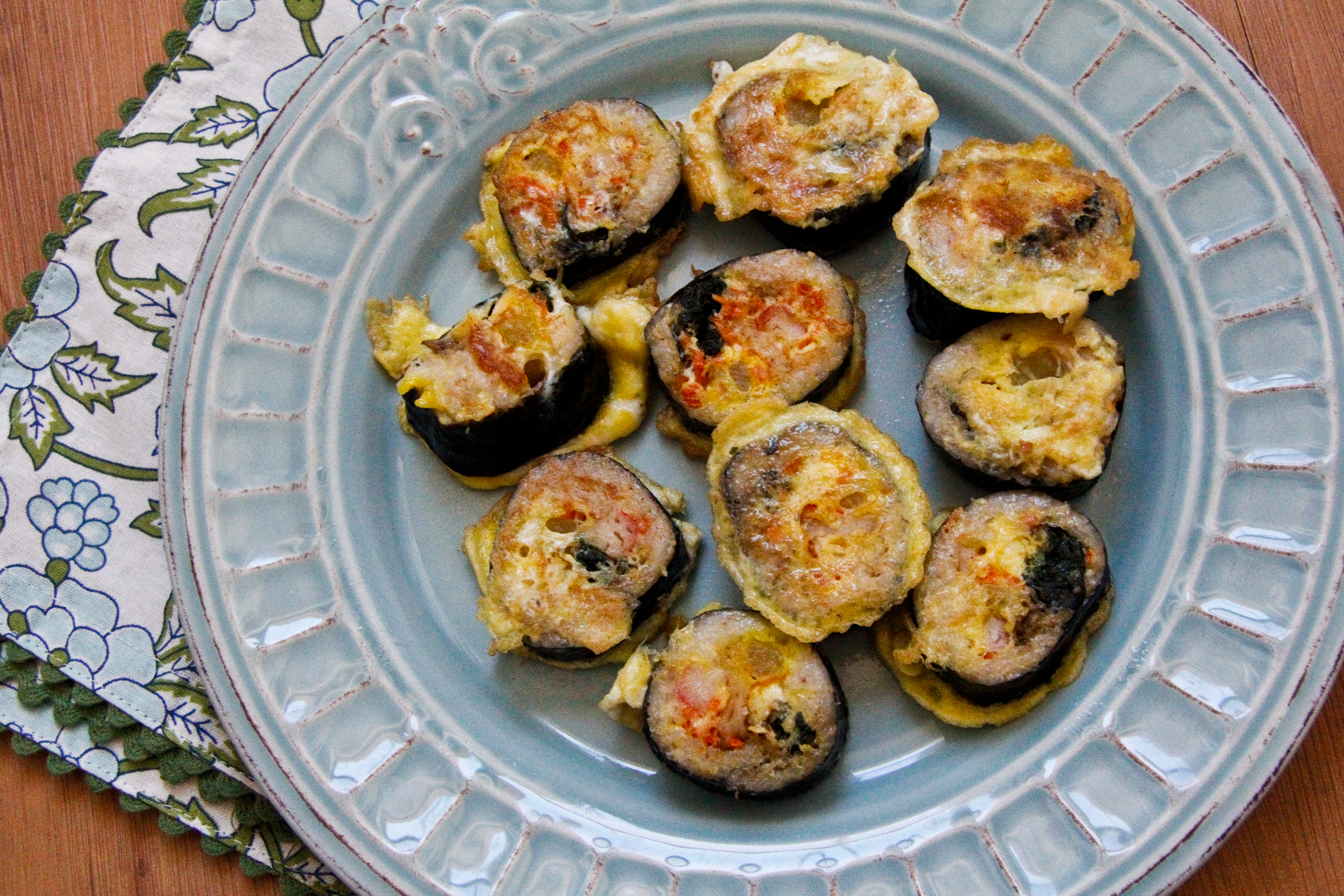 You can eat them warm right out of the pan, or let them cool to room temperature, and then take them with you to the beach again for kimbap deliciousness round 2!
Now you no longer have to gorge yourself silly on fresh kimbap because you're afraid that you won't be able to enjoy the leftovers the next day.  No no my friend.  Just dip them in egg and there will be no waste, just taste.