Pardon Us…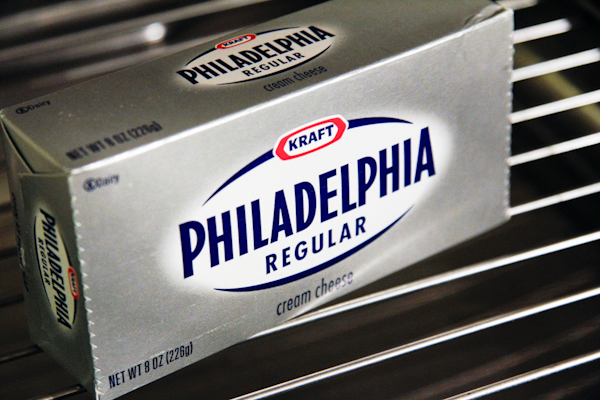 Last week we took a break from posting a new video because Joe was swamped and didn't have time to edit one.  This week, you're just going to have to show us some grace, because in the words of Britney, oops… we did it again.  BUT this time, it's kind of a sad sob story.  Right now, there is a contest from Kraft going on for RWOP, or Real Women of Philadelphia, regarding Philadelphia cream cheese and Paula Deen.  Yep, that's right… the one and only.  In order to enter, you must create or already have a youtube account and post videos of your original recipes, using Philadelphia cream cheese.  At first, I was too lazy to do it, but my blogging buddy, Kay encouraged me to do it since she was doing it and we were already posting videos on youtube anyhow.  I still wasn't convinced, but then one day out of the blue, I suddenly felt a strong urge to just go for it.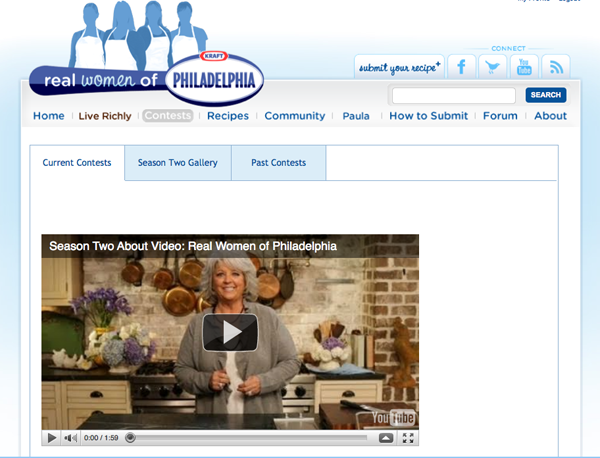 So, we decided to enter the appetizer round- quite last minute- and managed to film a video. I was excited about it because appetizers tend to be my strength. BUT… here's the sad news.  After all that cream cheese eating, recipe testing, video filming, and editing all weekend long, we missed the deadline and couldn't even enter!  The video was still rendering when we only had 20 minutes left before the close of that competition.  It was almost 9pm, Sunday night, and we still hadn't eaten dinner because we were busy, desperately trying to edit our video in time.  We were just staring at the computer screen, watching it slowly render, while shouting, "come on!" But alas, the deadline came and went.
I felt especially sorry for Joe, who spent his entire weekend, really doing nothing else, but filming & editing, and we couldn't even submit it in the end!  Of course we were angry and sad at first.  I couldn't believe how badly we mismanaged our time.  It was really out of character for us.  I was in denial even.  I walked into the kitchen, stared at my mountain of cream cheese smeared bowls and fought back tears from the frustration and disappointment.  But then I prayed about it and gave it up to God.  Eventually I was able to calm down and feel a strange sort of peace.  I remembered that there's always a reason for everything, even if I can't understand it at the moment.
And the good news is that there are still a couple more categories I can enter, so it's not completely over just yet!  Therefore, for the last several days, I've been tinkering with cream cheese over and over and over again.  And I've washed everything from a mixer, to a food processor, to countless bowls, pans, muffin tins, and measuring cups.  My last chance to film will be this Saturday and that will be it, even though the competition will continue until the end of this month.  I won't have time to film for it anymore after this Saturday since I'll be leaving for PA next week to finally see my new born nephew.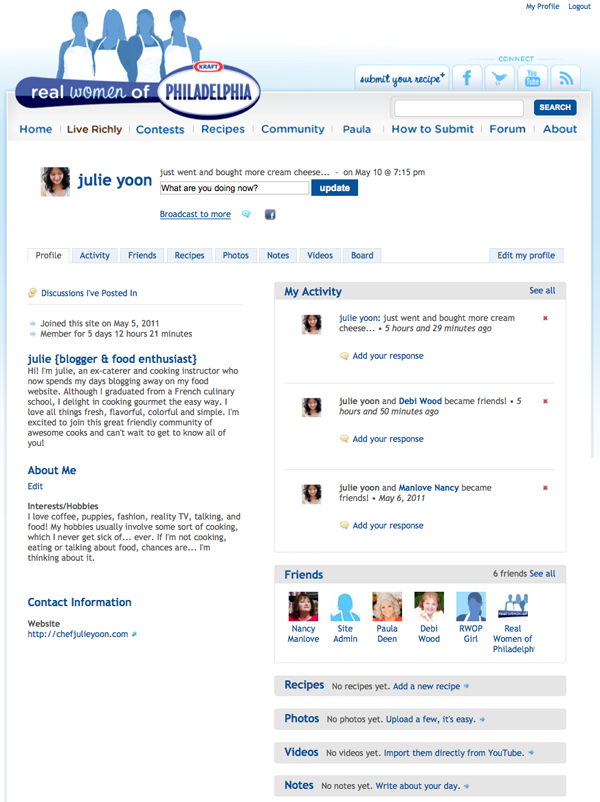 To enter the competition, I joined the RWOP website and created a profile page. So far, there are no videos or recipes on there (boo hoo), but you can go check it out in a couple weeks and hopefully see one…maybe two. The video(s) will be a departure from our normal style of filming that you're used to.  They have to be filmed like a traditional cooking show, and we're also not allowed to include any music or cool special editing.  They're looking mostly for our personality, and of course, a delicious easy recipe.
After this crazy week is over, I hope to be able to focus on more recipes and videos for you all again.  Thanks for your patience and constant encouragement!  The sudden recent outpouring of your kind words on our facebook fan page is truly humbling.  I'm glad you enjoy the recipes and thank you for keeping up with our shenanigans on this blog!