How to Make Crepes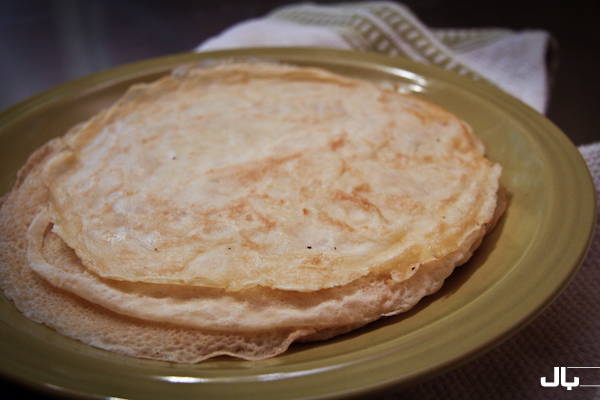 Crepes are one of those things that are really easy to make, but can seem intimidating.  I learned how to make my first crepe in culinary school and I was scared too.  In fact, the first one I ever made was a complete flop and I got discouraged.  But, you have to get past that failure and press on.  And when you do, the 2nd, if not 3rd one will come out perfect, and you'll feel so proud.  The best part is that there is no special equipment involved.  
I don't even know what it is exactly about these thin pancakes that seem so glamorous, but I distinctly remember eating them nearly every week from a food truck in college and they were ah-maze-ing.  I always wondered how these luxurious stuffed crepes could be so college-budget friendly, but now I know.  The secret is that it takes nothing more than eggs, flour and usually butter to make them.  My version is a tad different as I use olive oil for the batter and reserve the butter for brushing the pan. Watch how I make them in our very first video!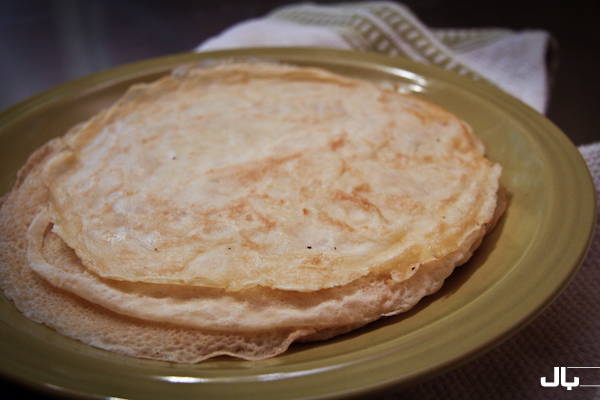 Stuff them with just about anything you want, from sweet to savory.  Be creative and have fun!

How to Make Crepes
Crepes are so versatile. Once you get a hang of them, you'll be making them all the time.
Ingredients
2 large eggs
1 ½ cups water, or more if batter is too thick
1 cup AP flour
2 T olive oil
½ tsp. sugar
¼ tsp. salt
softened or melted unsalted butter for the pan
Instructions
Put all of the ingredients into a large bowl and whisk well until incorporated. It's usually good to allow the batter to rest for about 30 minutes before using it.
Heat a small non-stick pan on medium-low and brush it with some melted butter. Pour almost a ladle-full of batter into the pan and swirl it around in a circular motion until it is an even very thin layer of crepe. When it turns slightly golden brown, flip it over and let it get slightly golden brown on the other side.
Stack on a plate. Brush the pan with melted butter before making every single crepe. You can make the crepes even a day ahead and keep them wrapped with plastic wrap and in the fridge.
TIP:
When making the batter, if it is too thick, it will have a hard time swirling evenly and thinly in the pan, so thin it out with a little water. You want your batter to be almost runny.