BITS & PIECES: SEASON 1 ECOOKBOOK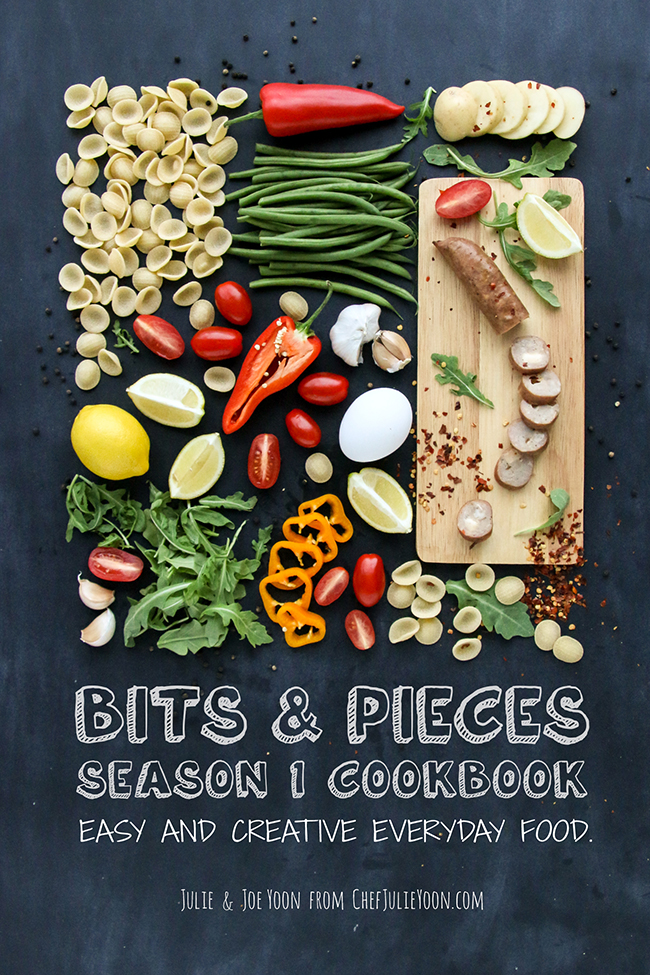 Click Here to Buy Now!
I'm a trained chef, but I like to do things the easy way.  I love to rummage through my fridge and pantry, pull out bits and pieces of this and that, and turn it into something amazing.  Who has time to reduce sauce all day or run out to the grocery store for one random ingredient you don't have?
In this eCookbook, you will find the best recipes from Season 1 of our online cooking show, that features easy and creative everyday food.  You don't have to be a gourmet chef, bust out fancy cooking techniques, and use hard-to-find ingredients to make fresh, flavorful and fast meals at home.
These recipes focus on simple ingredients that you can easily find at most grocery stores, or probably already have in your own pantry right now!  And if you don't have or like a particular ingredient, don't sweat it.  I give you tons of substitution ideas and tips to help you along the way.  This eCookbook serves as a jumping off point for your imagination and takes the intimidation out of cooking.  It will inspire you to be resourceful and creative in your own kitchen.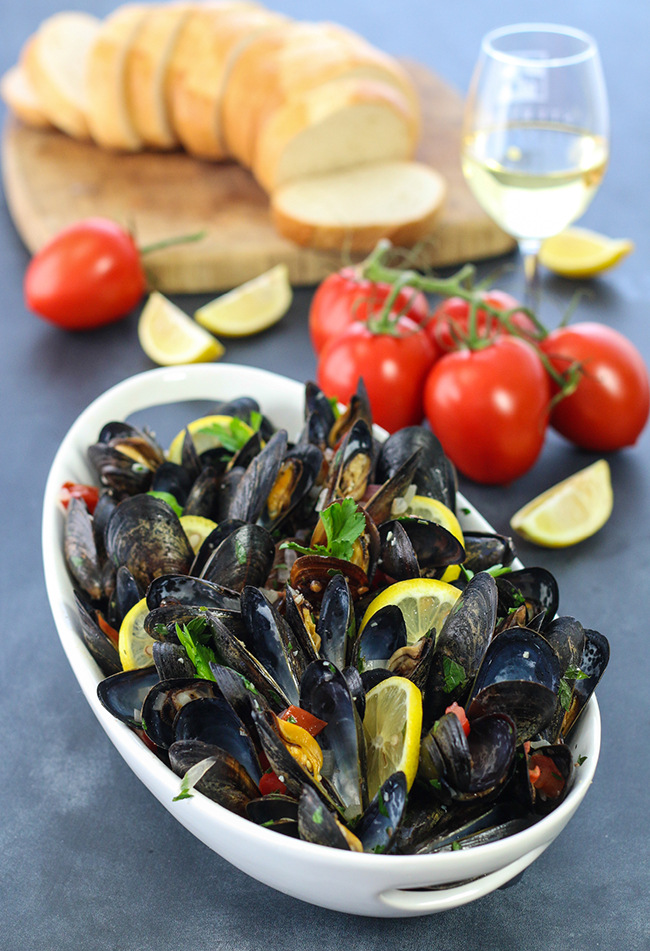 Here's a little bit more about Bits & Pieces Season 1 eCookbook:
100+ pages of information, illustrations, stories, and pictures
15 featured recipes: with full size color photos, personal stories, tips, suggestions, and substitutions.
Step-by-step photography
Direct links to instructional videos from our cooking show.
Direct links to about 50 different recipes in total from our website, www.chefjulieyoon.com
Bonus features such as Julie's 10 Takeaway Tips, My "Everyday" Grocery List, My Favorite Shortcut Ingredients, and Food Storage Tips
Lists of equipment we use such as My Favorite Kitchen Tools and Camera Gear
Fun extras like direct links to videos such as "My Costco Haul" and "10 Lessons We Learned from Filming Season 1."
Watch our Cookbook Trailer:
Here are a few pages from our book: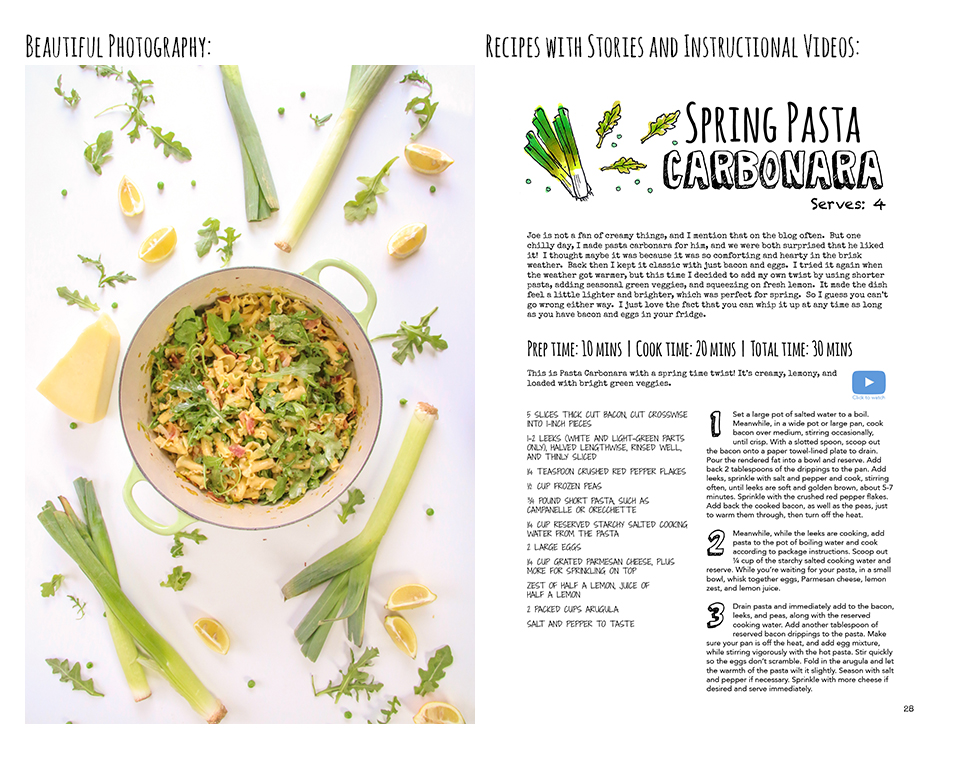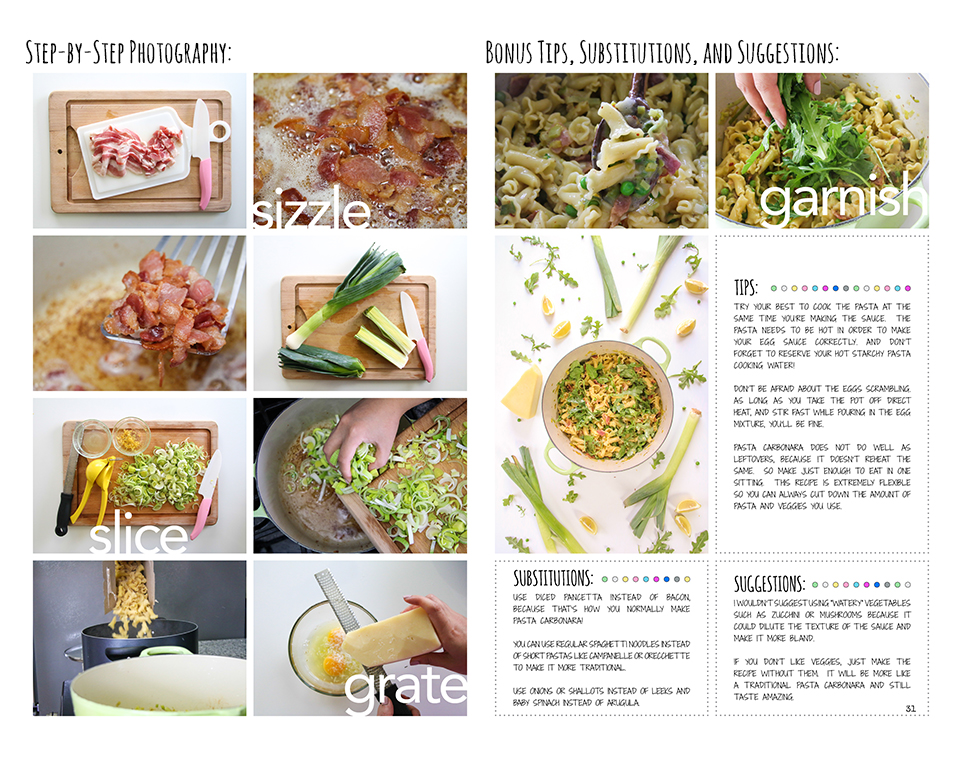 Click Here to Buy Now!
This book is dedicated to…
Our Kickstarter backers who believed in us BEFORE we produced our show.  It's because of their support that we were able to produce Season 1, and start our dream.  This eCookbook is our way of saying thanks.
Our faithful blog readers and YouTube subscribers who leave such encouraging comments and make us want to keep pressing onward everyday.
This book is for anyone…
New to cooking who needs guided steps and clear instruction.
Looking for easy recipes and cooking inspiration.
That enjoys recipes that are wallet-friendly.
In a cooking rut and needs rescuing from their recipe boredom.
That likes to know how to use ingredients they already have.
That prefers short ingredient lists.
That loves to cook with a laid-back attitude.
That doesn't do bland.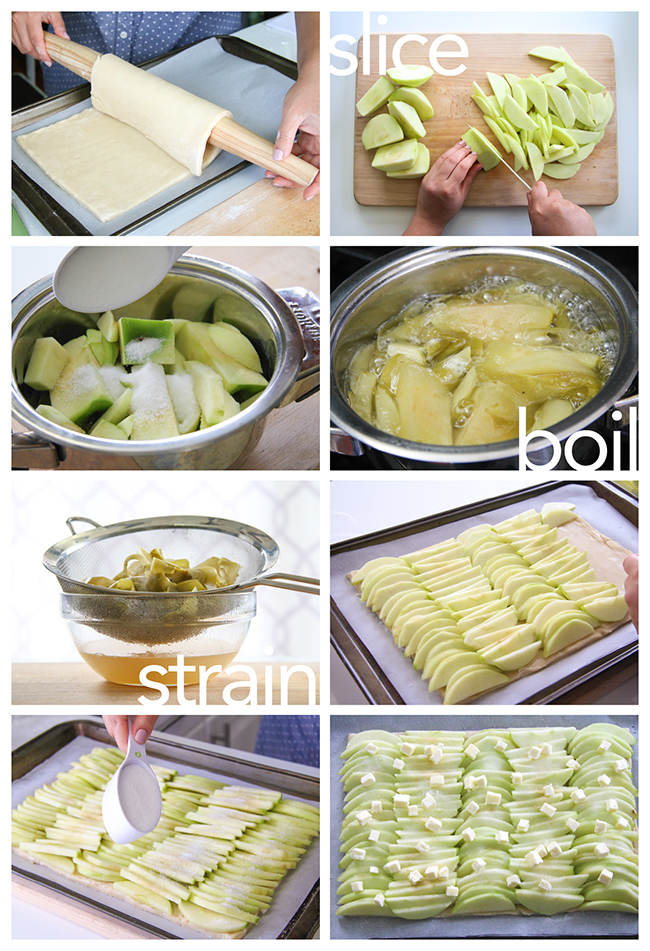 What exactly is an eCookbook?
An eCookbook is a cookbook in an electronic format. It's made to use on your computer, tablet, or smartphone.  All you need to do is download it!
It's not meant to be printed.  We recommend viewing it on your tablet, but you can use your computer or smartphone!  But the benefits of an eCookbook are that you can zoom in for a closer look, click on the links, and have it with you at all times, even when you're shopping for ingredients at the grocery store!
Just download the PDF right into your Downloads folder on your computer, or save it to your iBooks library when using an iPad or iPhone.  Questions or problems, contact Joe at Joe@chefjulieyoon.com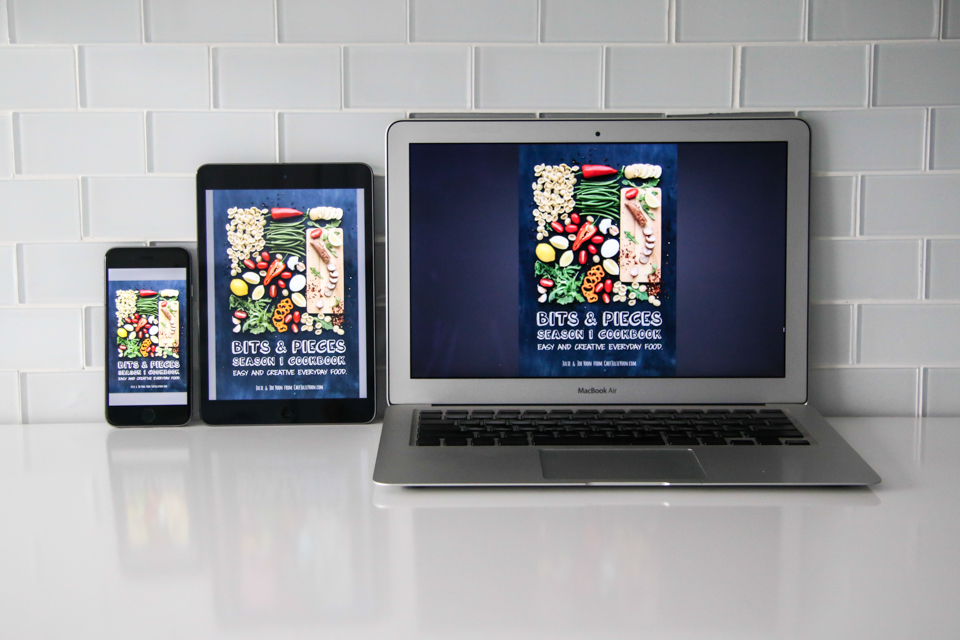 We love our community.  Here are some raves: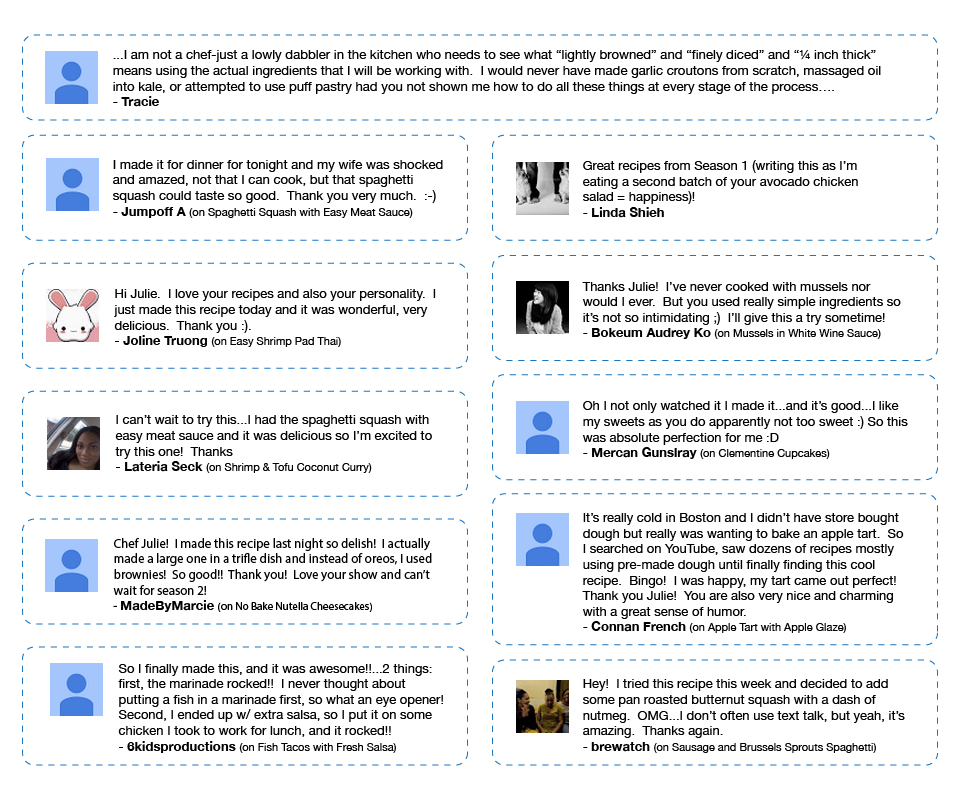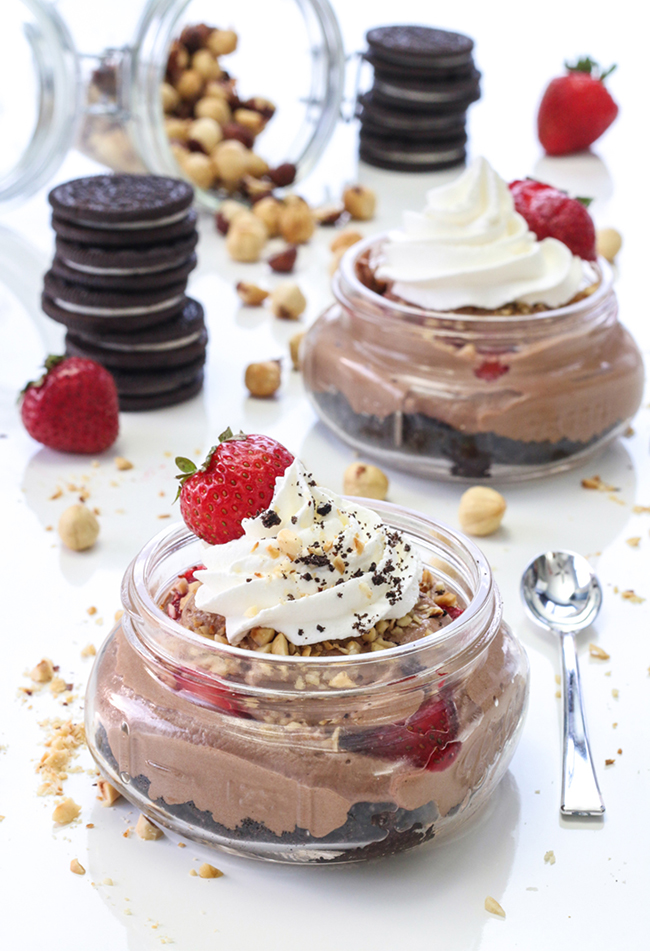 Click Here to Buy Now!
THANK YOU!
Thanks for taking the time to check out Bits & Pieces Season 1 eCookbook!
Whether you read our posts, watch our videos, or buy this book, we are so thankful for you.  You are part of our family and you make doing what we do worthwhile.  Thank you for continuing to join us on our journey!
-Julie & Joe