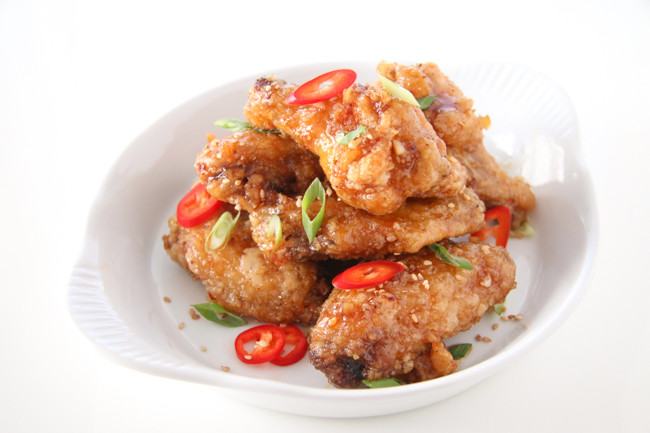 I love fried chicken in any form…seriously it's my weakness and all my friends know it…but Korean fried chicken is something extra special.  Dakgangjeong is sweet crispy fried chicken.   Dak means chicken and Gangjeong is a type of Korean sweet that is fried and coated in a sticky sauce. Can the name be any more self explanatory? They crackle when you bite into them, but they remain juicy and soft on the inside.
This is due to TWO reasons:
1. They are coated in potato starch
2. They are DOUBLE fried.