10 Things You Didn't Know About Me
I feel like there's not too much you don't already know about me by now because I'm a pretty open book, but I realized everyone has their secrets! This is a video I thought about making some time ago, but wasn't sure if anyone would be interested enough to watch it.  But now that we've received nothing but love for the announcement of our pregnancy and stopped receiving those "I don't care about your life… just stick to cooking" comments, I think it's time to share some extra tasty tidbits about me.
This blog and our YouTube channel has definitely gone through some growth and transformation over the years and we can't help but to blend in our personal lives along with all the free recipes.  Hope you don't mind and actually enjoy getting to know me as a REAL HUMAN BEING.
Some of the facts I share in our video are things that I tend to mention here and there in passing, like how I used to be a fashion designer before I became a trained chef. But we do get brand new subscribers everyday who are just being introduced to me now and have no reference, so I knew I had to still throw facts like that in there.  But there are FOR SURE other things you didn't know because I wasn't allowed to share them with you because I was under contract!  Yes… for real.  Intrigued?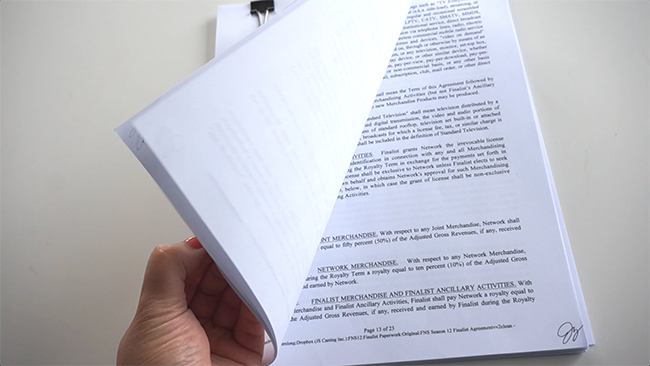 Get to know a little more about me in our latest VIDEO BELOW:
WATCH "10 THINGS YOU DIDN'T KNOW ABOUT ME" HERE:
I always say I would love to be a fly on the wall and spy on people.   I think that's why I have an unhealthy obsession with reality shows and enjoy watching vlogs from other YouTubers. I just get intrigued about other people's personal lives and like to see them as real people.  Maybe that's why I wanted to do my own version of sharing, so that I could feel closer to you too.
What I love most about having a platform like this blog or YouTube is all the comments. I now know who our loyal watchers are, and with each new comment, I feel like I get to know them a little better too. It's seriously like a community or family and it keeps us going, even though constantly creating new content is exhausting.
Even now in my third trimester of pregnancy, these days, all I'm doing is slaving away day in and day out, testing recipe after recipe so I can hopefully squeeze in another season of filming before this turkey is ready to pop!  You guys, wish me luck… I don't know how that will go, but I'm really trying because of all the comments from people saying they "miss me" and appreciate all of my recipes.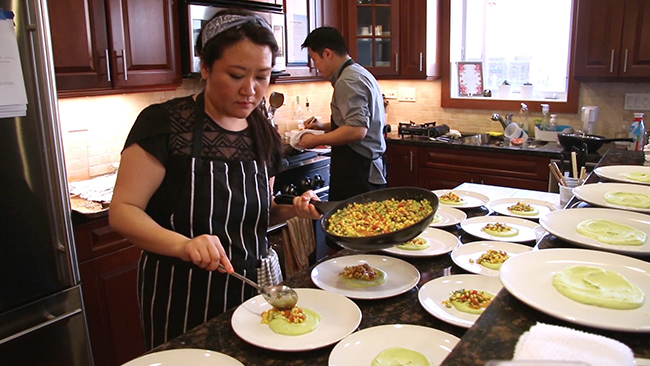 As a disclaimer, we did film this video BEFORE I even knew I was pregnant, so as you can tell, it's taken us quite some time to edit it.  But I hope you enjoyed getting to know a little more about me. Let us know if you want to know 10 things about Joe. He's a lot more complex than the simple head nodding "mmm… tastes good" guy that you see in our videos… haha.  Also let us know if you would like us to do a Q+A session. We do get a lot of random questions and it might be fun to just record our answers instead of writing back individually.  Okay the baby is kicking me like a kangaroo and it's making me feel really weird… gotta go for now.