Cute Korean Guys Making Candy : Korea Trip Vlog 6
On days 12-13 of our Korea Trip, we did and ate so much, but one memory that stuck out to me was watching the street food vendors put on a show.  I felt like everywhere I turned, there was a cute Korean guy scooping ice cream with a wink and a smile, or pulling strands of honey and confectioners sugar by hand to make candy for blushing suckers tourists like me.  I know that it's a genius marketing strategy and it totally works! Yup… I bought a box of candy.  Hey, but at least it was tasty!
We started out our day by going to the old Palace area to look around at the beautifully carved buildings where kings and queens lived. It just so happened to be about 1000 degrees outside and we were melting into the cement, but we couldn't pass up the opportunity to enter the museum and palace area for free that day.
We found out later that day that admission was free because Korea was celebrating their 70th independence day, or their 70th year of being liberated from Japan.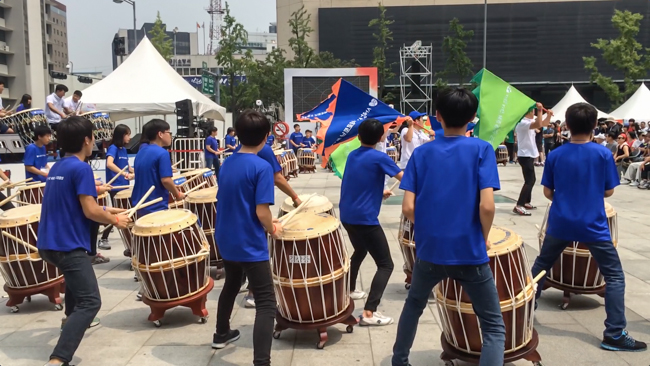 So there was a lot of activity on the streets like drum performances and dancing, but we kinda zipped by it all to make our way to eat the "best galbi jjim" (braised beef short ribs), according to Joe's brother, Joel.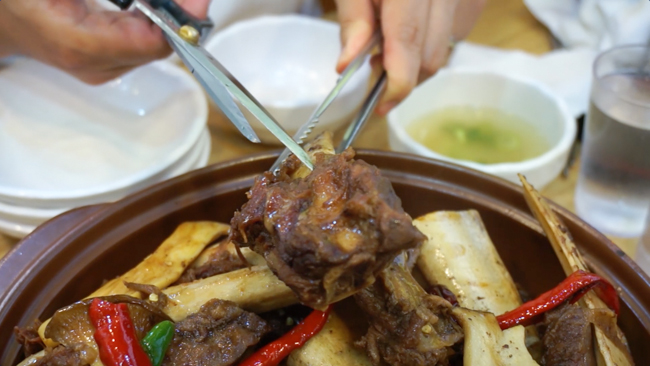 I will say I have to hand it to him because he was right.  And then from that point on, it was nothing but continuous eating.  You can see what else we sunk our teeth into on days 12-13 of our Korea Trip, VLOG 6, below:
WATCH OUR KOREA TRIP VIDEO HERE: 

And now I have some sad news.  This video might actually be the last of our series.  Our external hard drive went completely nuts one day and lost the rest of our footage! It's been a while since we discovered this, so we've had time to grieve.  We did film for about 15 more days worth, but all is lost…for now. I guess that's the way the cookie crumbles.
I'm hoping when things calm down around here, we can have some time to recover and reorganize the footage.  I even edited a whole other vlog that was ready to go and that got wiped clean! (insert Homer Simpson "D'oh!" sound effect here)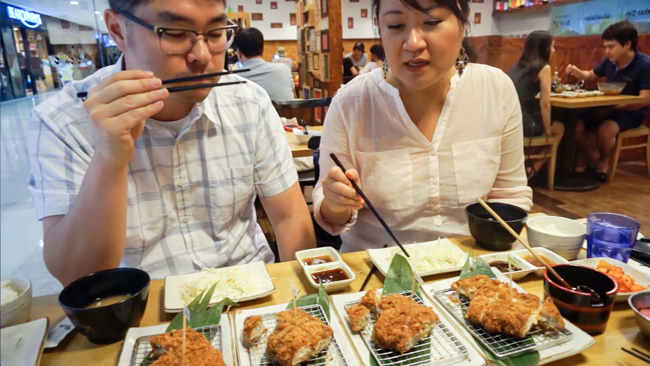 So sorry that it's taken a while to get this video out to you.  We left you hanging with "Our Korea Adventure Continues…" message from our last video and then didn't deliver.  Now you know why.  This vlog was the only thing Joe could recover, so we're getting it out to you now.  Thanks for coming on our adventure with us. We hope you enjoyed our series!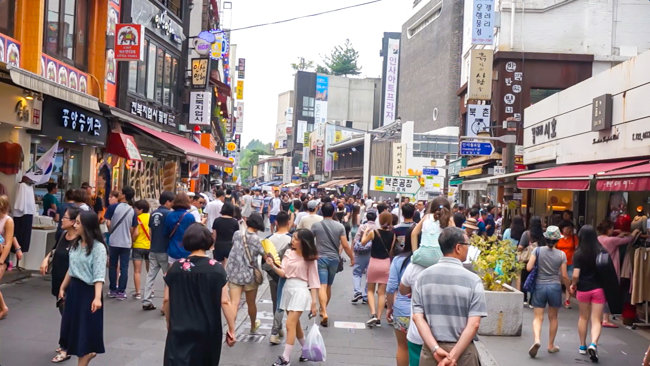 Watch KOREA TRIP VLOG 1: Korean Chinese Takeout 
Watch KOREA TRIP VLOG 2: Meeting Our Newborn Twin Nephews
Watch KOREA TRIP VLOG 3: Korean Spicy Chicken Stir Fry (닭갈비) 
Watch KOREA TRIP VLOG 4: Dinner at 7-11
Watch KOREA TRIP VLOG 5: Best Meal So Far
If you enjoyed this VLOG, SUBSCRIBE to our VLOG CHANNEL for more videos like this one. It's FREE! : Our Yooniverse
Watch our cooking show on our MAIN CHANNEL by SUBSCRIBING here.  It's FREE! : Chef Julie Yoon