Thanksgiving Side Dish Ideas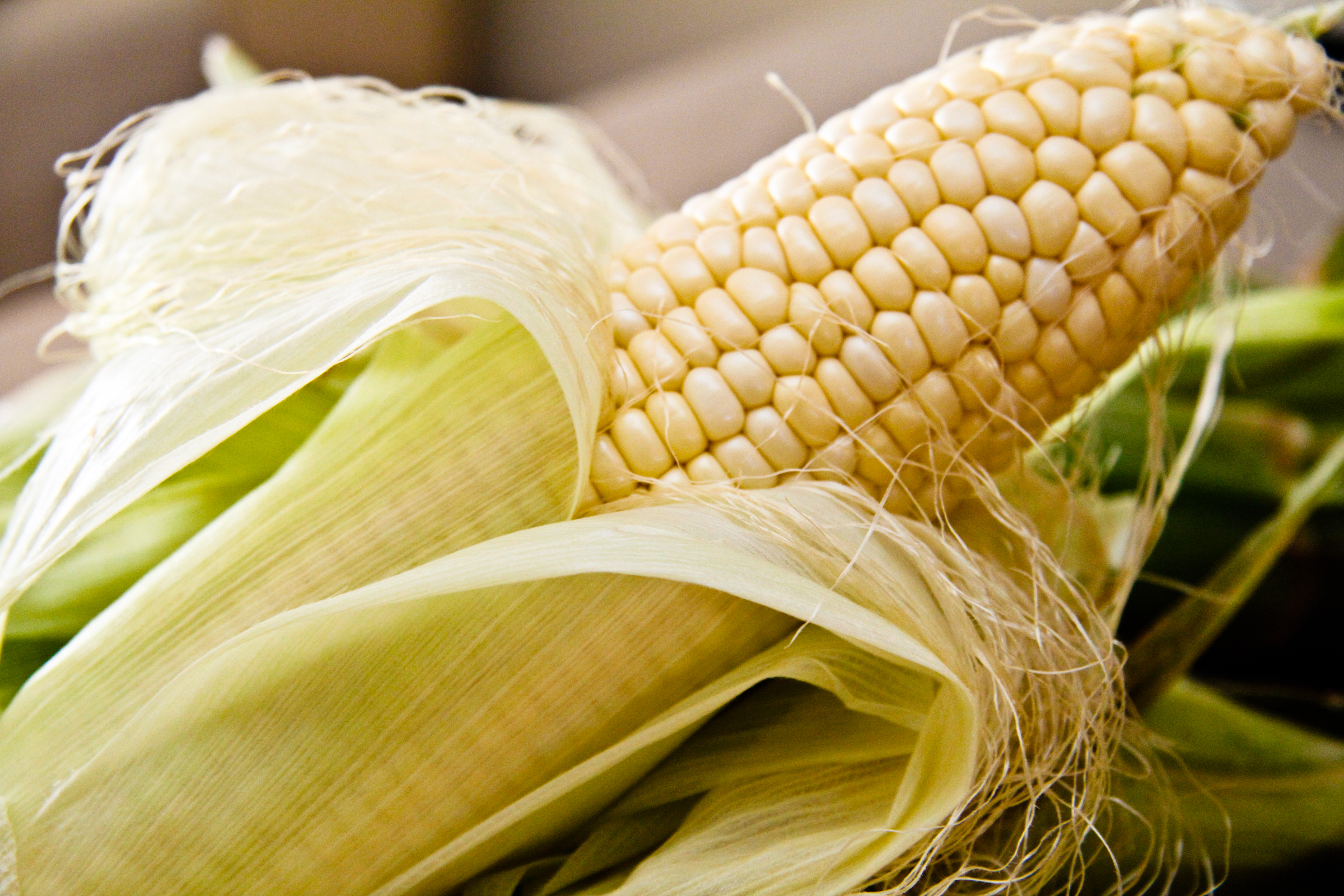 I absolutely love cooking Thanksgiving food.  It's all about waking up early to pop the turkey in the oven, filling the house with the smell of butter and herbs, and having the Thanksgiving Day Parade on TV as background noise.  It can be frazzling at times, running out of counter space, trying to orchestrate what goes in the oven when, and cooking multiple dishes at once, but I love the sheer sport of it and the warm fuzzy feeling it gives me.  It reminds me of my childhood and my family. It was a big production for us.  
But for the last three years, Joe and I found ourselves unable to fly back to my parent's house in Pennsylvania for Thanksgiving for one reason or another.  That meant that I had no motivation to cook a grand feast with all the trimmings for just the two of us.  Last year, we even drove to Vegas and ate at a sushi buffet.  Yup… we didn't even eat turkey!  This year we're finally happily reunited with my side of the family at my sister's house in San Francisco.  But I STILL won't have the chance to cook Thanksgiving food!  My sister thought it would just be easier to be hands off and order the entire meal from Whole Foods.  Oh well!
So sorry to say, but I do not have any turkey recipes on this blog as of yet, but maybe in the future I will.  Trust me, I can't wait for the opportunity to cook a lavish Thanksgiving meal again.  So for now, I can definitely help you out with a few side dish ideas.  These may not be the classic traditional Thanksgiving side dishes we're used to, like green bean casserole, corn bread stuffing, or mashed potatoes, but you can certainly add these to your holiday table if you're stuck in a rut and want some tasty inspiration.
Click on the pictures to view the recipes.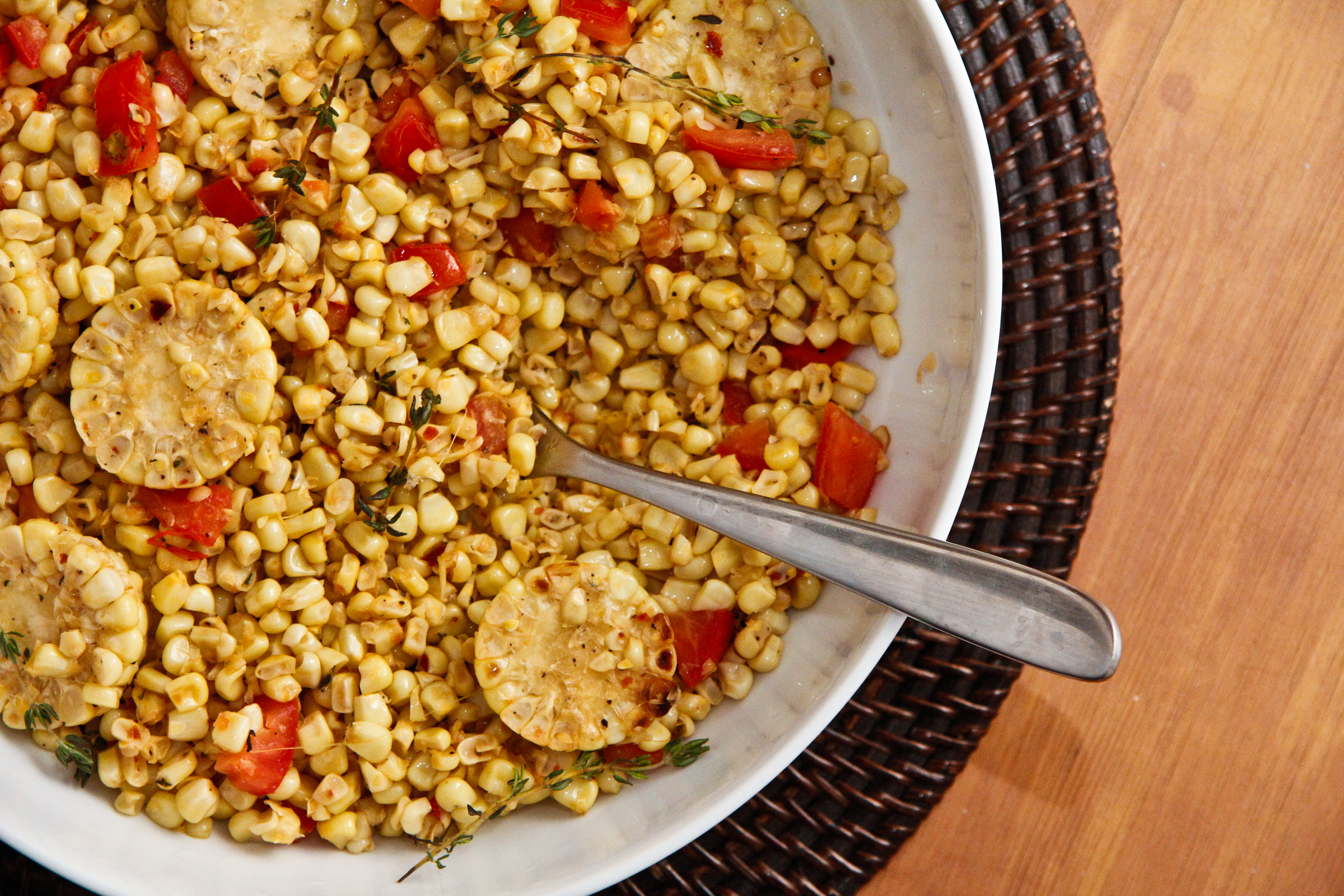 Warm Corn Salad: Who doesn't eat corn on Thanksgiving?  Try it with thyme, tomatoes, and dried chilis for a little twist.  And don't forget the butttah!  If you don't feel like using fresh corn, just go ahead and grab a bag of frozen kernels.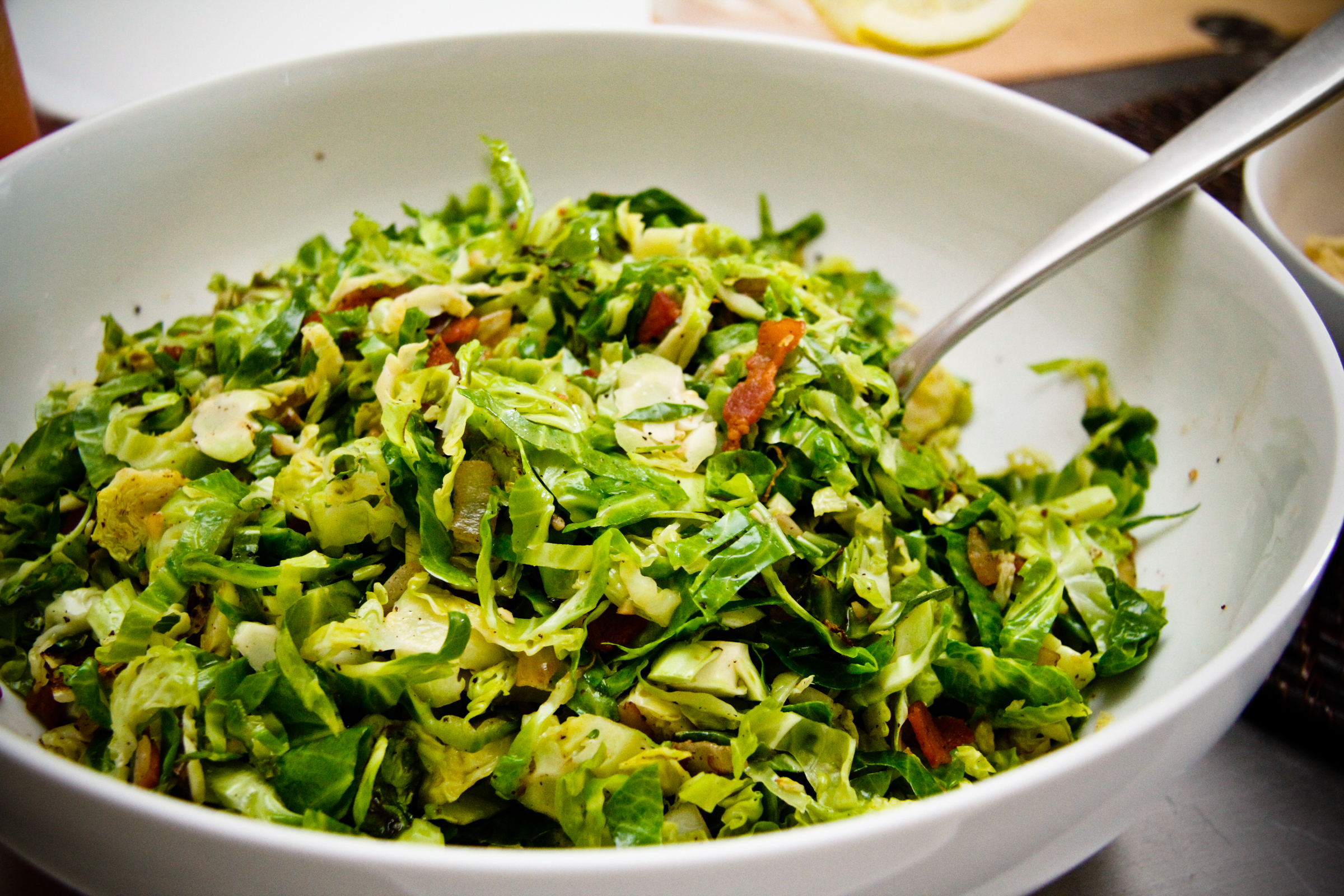 Brussel Sprouts with Bacon: Shredded brussel spouts sauteed in a pan until crisp tender, with bacon and onions.  A delicious way to get savory comforting greens on the table.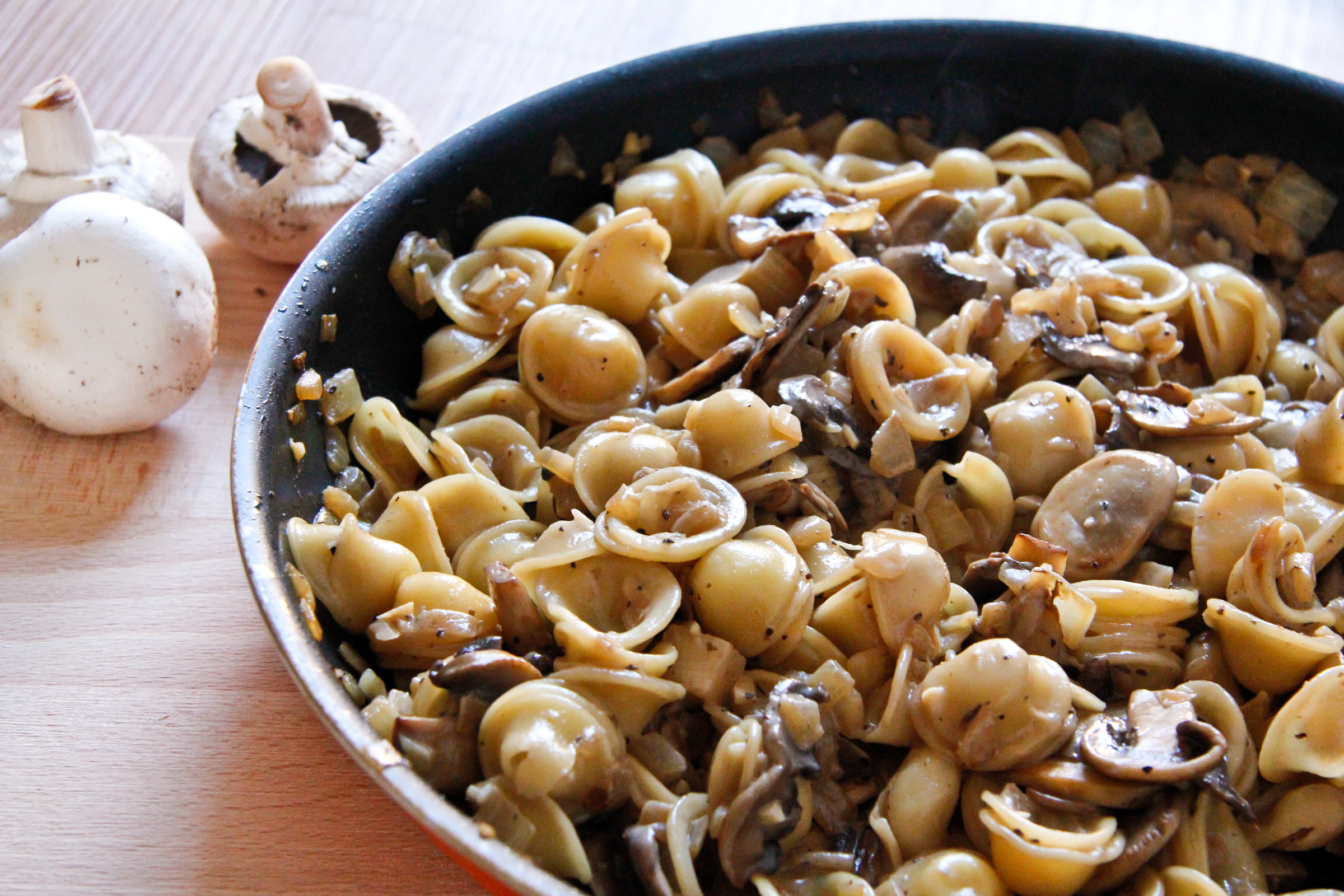 Mushroom Orecchiette with Cream: You probably already have mushrooms and cream on hand for the rest of your Thanksgiving cooking anyways, so why not whip up this surprisingly light, yet creamy pasta.  It will play nicely with the other food on the table.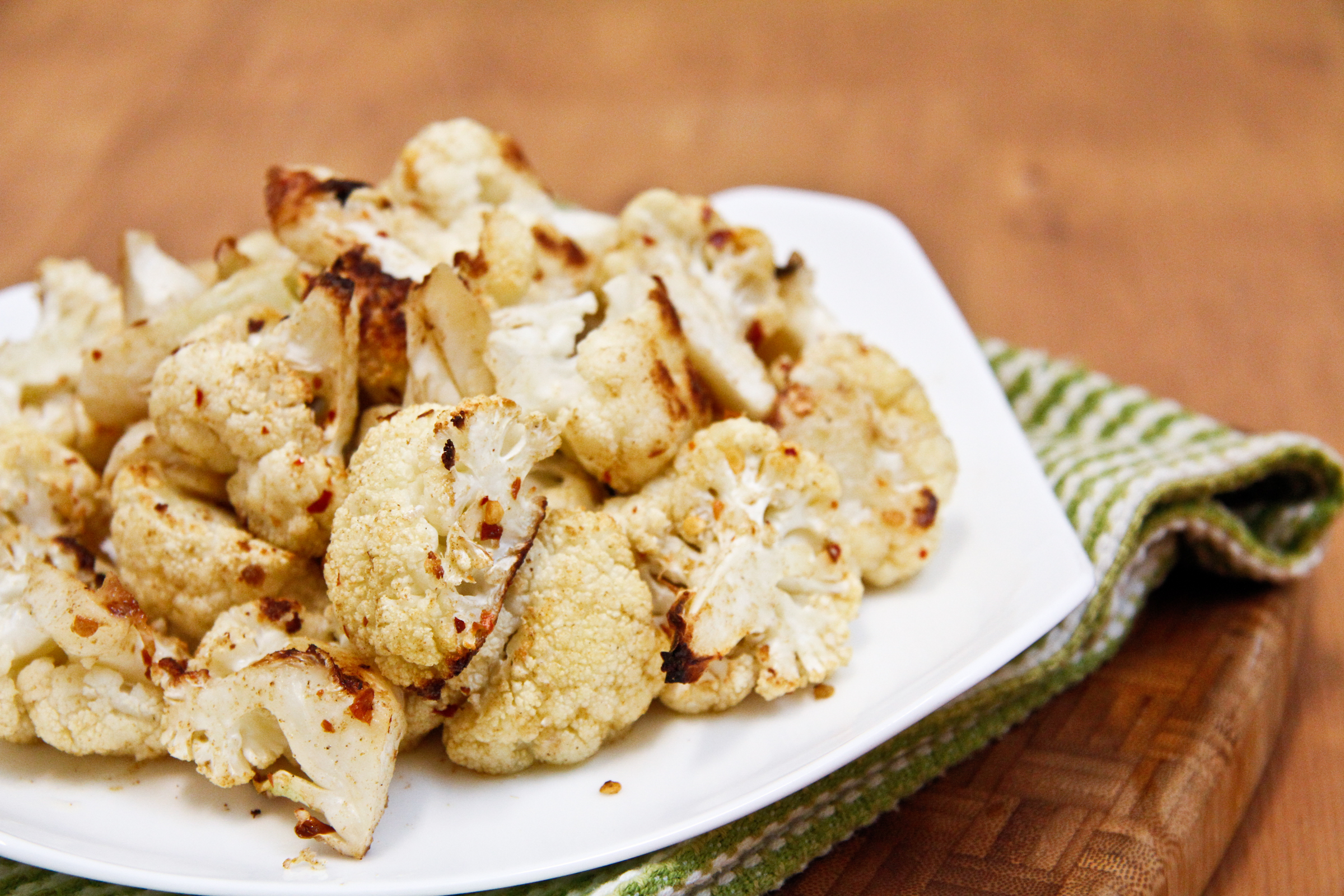 Roasted Cauliflower with Cumin and Chili: When you roast the humble cauliflower with olive oil and add some spices, magic happens.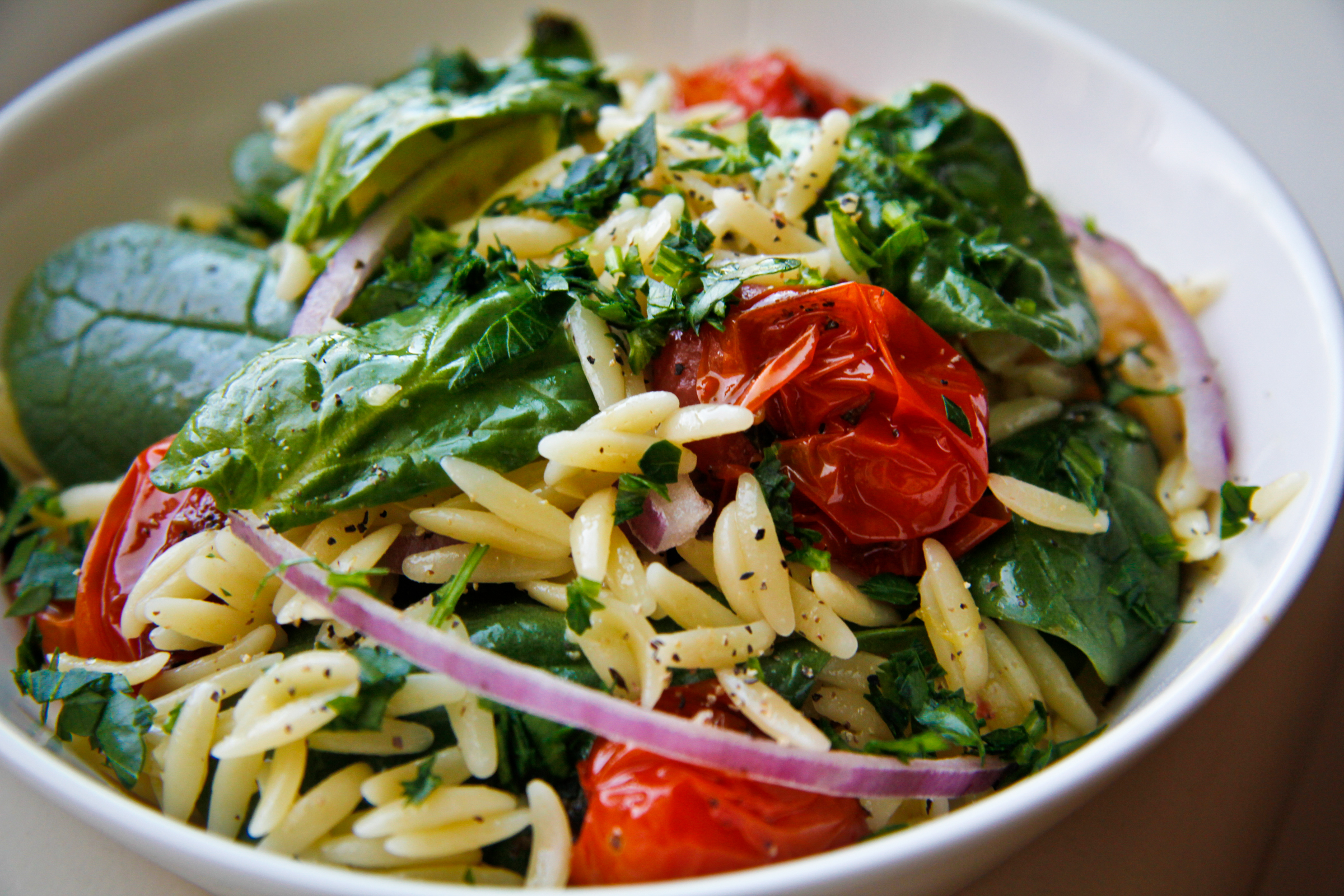 Orzo Salad with Roasted Tomatoes: you can make this instead of a salad.  it pairs really well with poultry.  The best part of this fresh citrus flavored dish is that you can even make it ahead and eat it warmed up, at room temperature, or even chilled.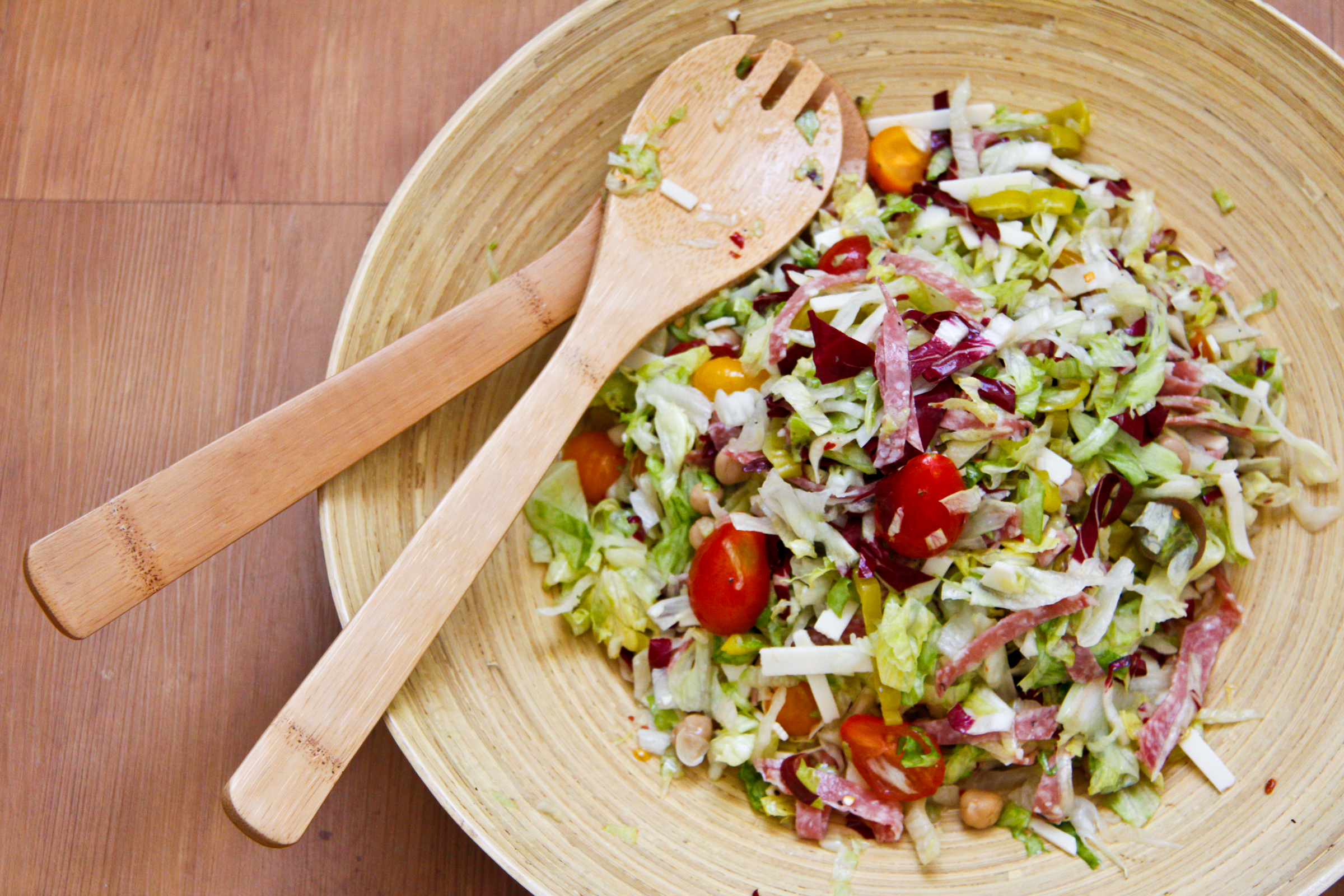 Savory Salami Chopped Salad: If you want a salad that can really stand up on its own against all your other delicious dishes, this vinegary hearty antipasto salad brings an Italian flare to your Thanksgiving meal, and helps cut through all that rich food.
Kielbasa and Potatoes Skillet: What can go wrong with juicy sausage and colorful baby potatoes?  Great for a potluck party too.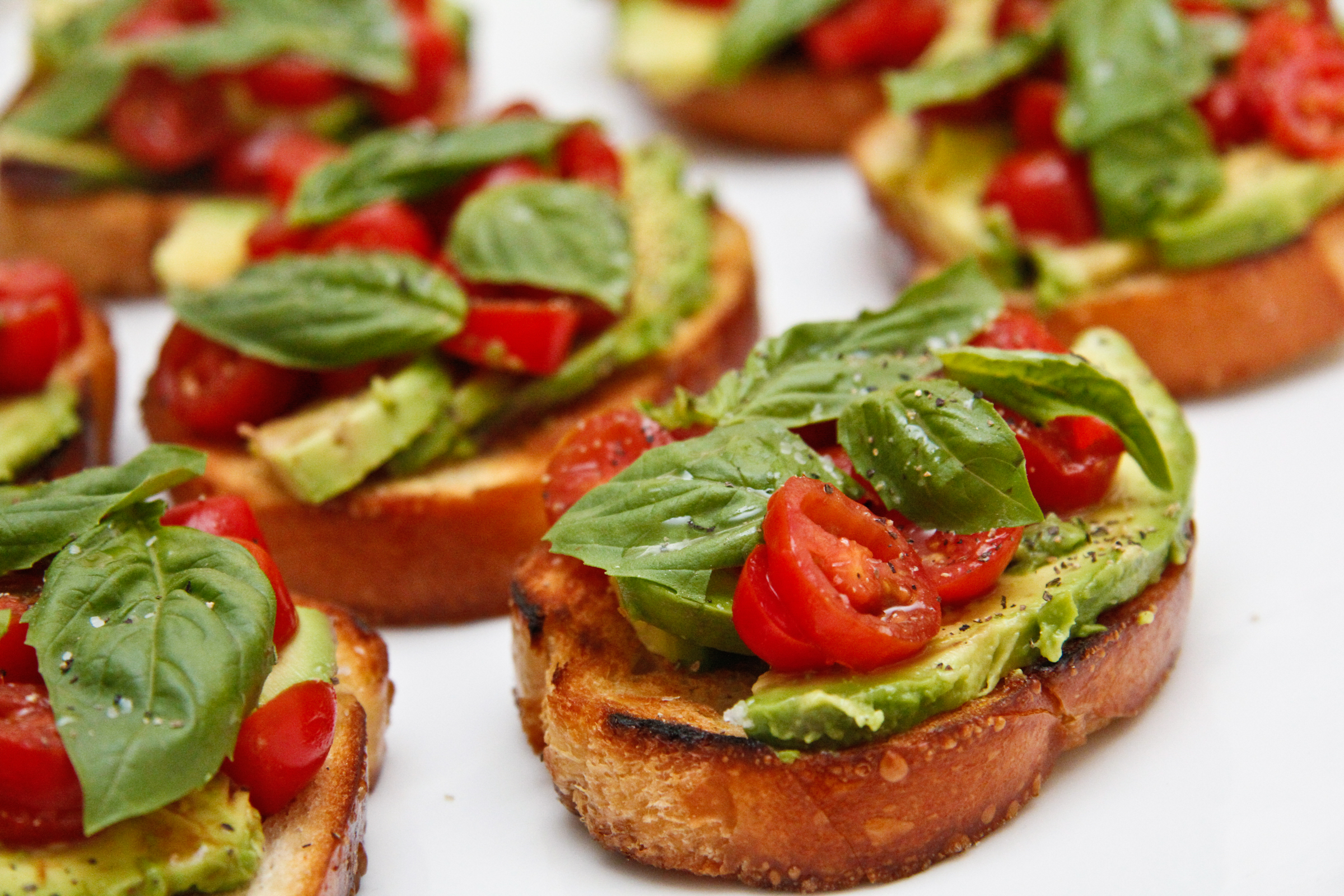 Avocado Tomato Bruschetta: This appetizer is basically crack on toast, perfect for any occasion.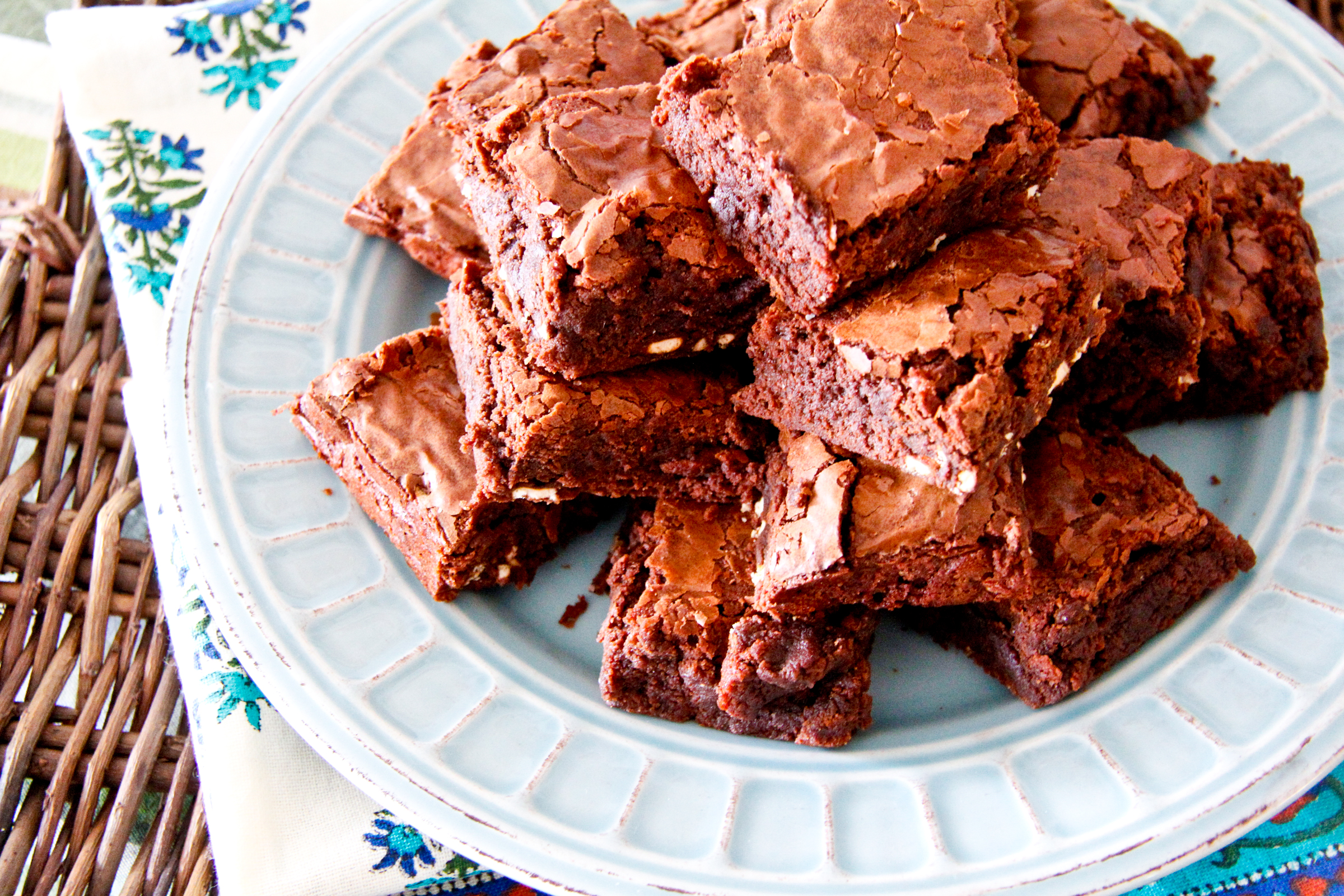 Fudgy Pretzel Brownies: You gotta end the meal with something sweet.  Nothing wrong with salty and sweet chocolate-y goodness.  Top them with a dollop of ice cream.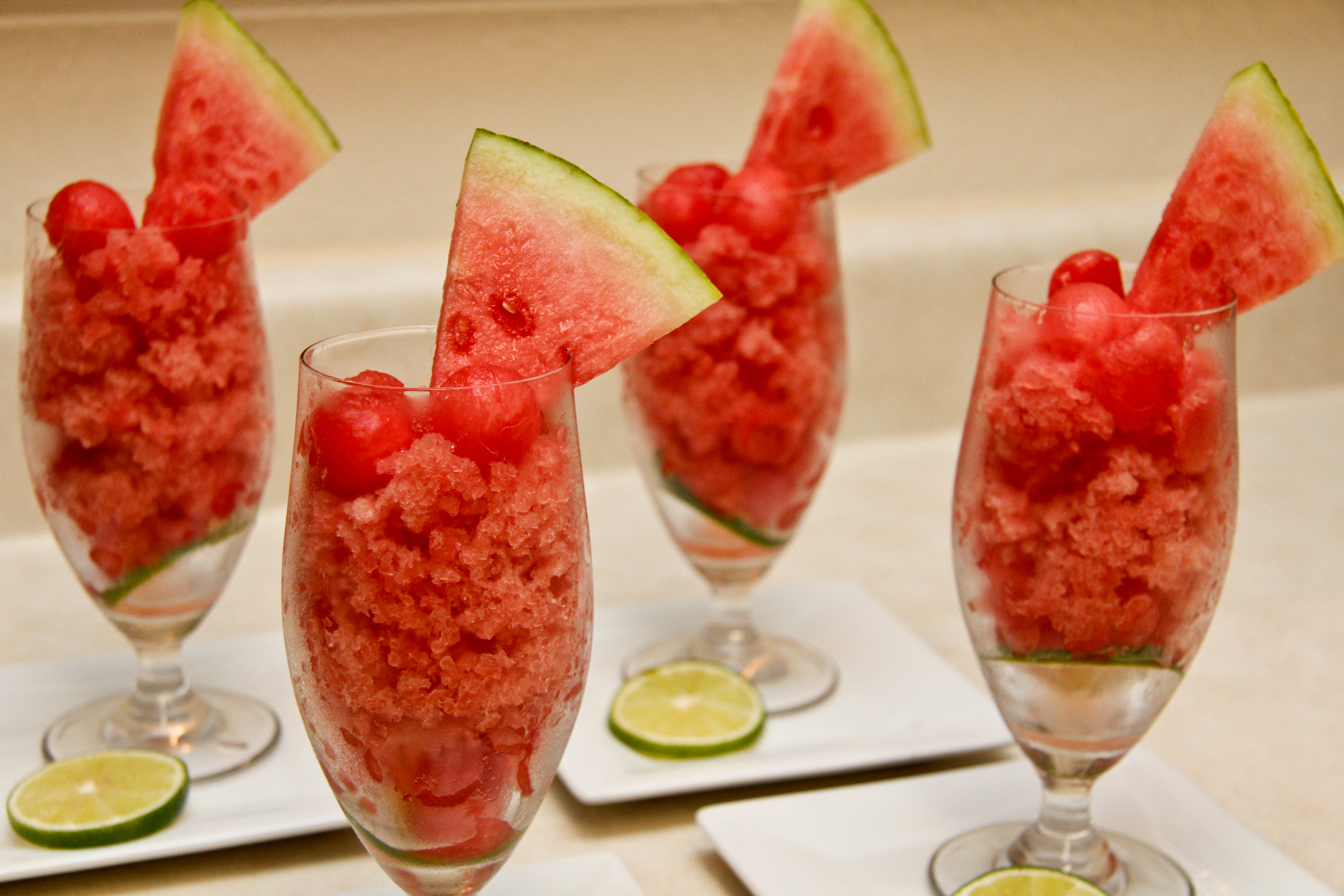 Watermelon and Lime Granita: If you want something different and lighter than pumpkin or apple pie after a heavy meal, this slushy watermelon and lime dessert is a refreshing treat and a great palate cleanser.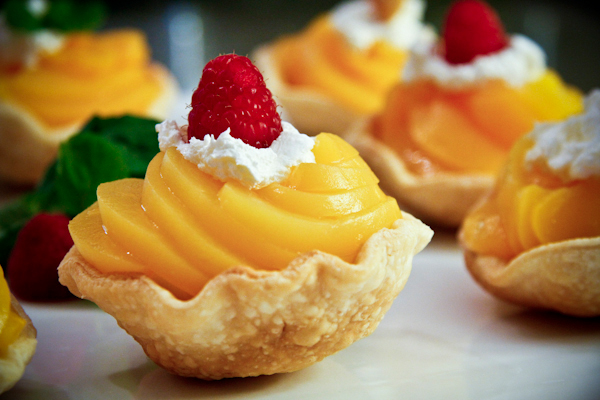 Peaches and Cream Cups: These are like eating juicy peach pies during the Summer time, except you can enjoy it in November after your holiday meal!  They're cute, individually portioned, and easy enough to make all year round.  You just need canned peaches and refrigerated pie crust dough.
Banana Bread: This is a great way to utilize your overly ripe bananas, and whip up a home baked dessert that everyone can enjoy.  In fact, I will be baking banana bread for my family for Thanksgiving this year. The bonus is that it's even better the next day for breakfast with a cup of coffee.
Well that's all I've got for now.  Maybe I'll have some more ideas for you next year.  Happy Thanksgiving everyone! I hope you enjoy your day with family or friends and great food.  And I want to encourage all of us to remember that even when life gets rough sometimes, there's always reasons to be thankful.