Cheap Decorating Idea: DIY Custom Art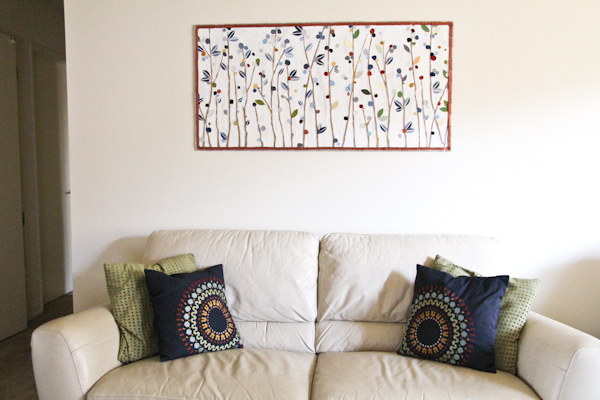 I've been helping decorate my church foyer and sanctuary this week for our Thanksgiving luncheon on Sunday, and it's been a lot of fun.  The key is for us to focus on being creative and resourceful.  Well, as you know, I'm all about that.  For a while, I had been on this crazy decorating kick for our own apartment, but had to do it on a budget.  This forced me to be scrappy.  I already shared with you how to make a cardboard EAT sign, as well as my paint chip art.  Today, I'll be sharing with you how I made my own cheap DIY custom art piece.  We needed something quite large to rest above our white couch against our white wall.  Ideally, it would've been nice to just paint the wall and slap up some framed photos.  But since we are renters, not owners, we opted not to give ourselves the headache of having to paint the wall back to the original color when we move.  
Joe and I were at Home Depot, and while he was looking for a replacement light bulb for the fridge, I wandered off into this random aisle selling shelves for custom cabinetry.  There I spotted this inexpensive large flimsy board.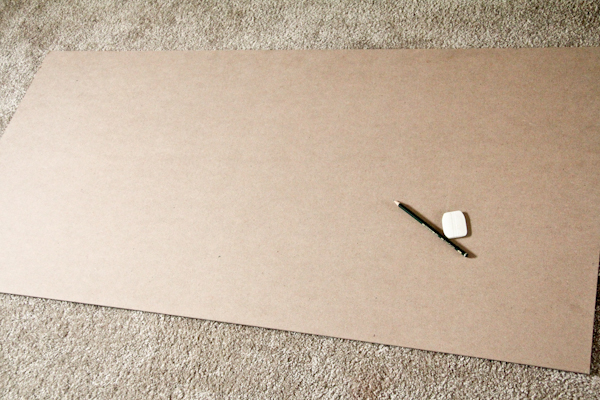 I kept pacing back and forth and staring at it as if it were speaking to me, and then it hit me that it would be the canvas I used to create my own art for our wall.  After I tracked my husband down, he was skeptical at first when I shared with him my hair brained idea.  But one of the things I love about this guy is that he encourages my creativity and likes my craziness.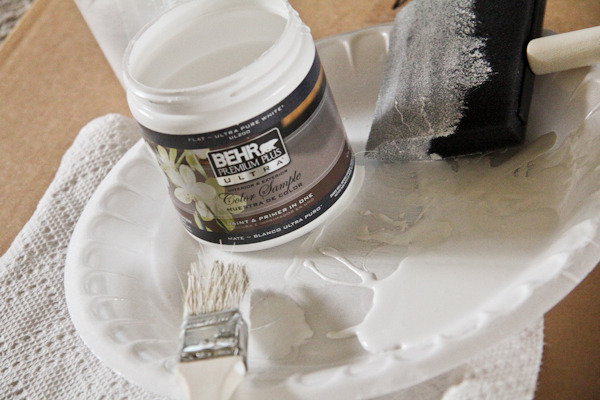 So out the door we went with this $3.00 piece of board, a couple $0.99 brushes, a $2.00 sample jar of white paint and primer, one glitter and metallic paint set for around $7.00 and a handful of FREE paint chip samples.  I knew I would use all the supplies over and over again, so it was well worth the "investment."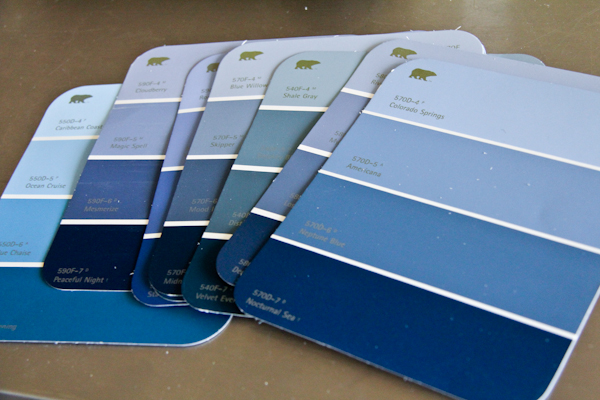 At home, I got to work.  I pulled out a piece of chalk and started free-handing a design of twig-like shapes.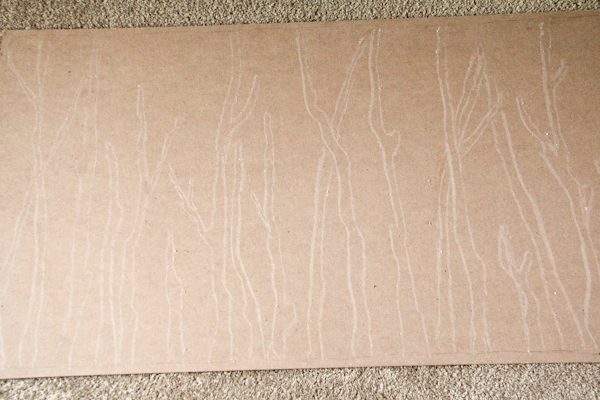 I actually liked the natural color of the board, and wanted to incorporate that into my art.  So I decided to carefully paint AROUND my outlines with white.  This of course took extra time to do, but I was happy with the results.  I found that a small angled sponge brush worked the best for me.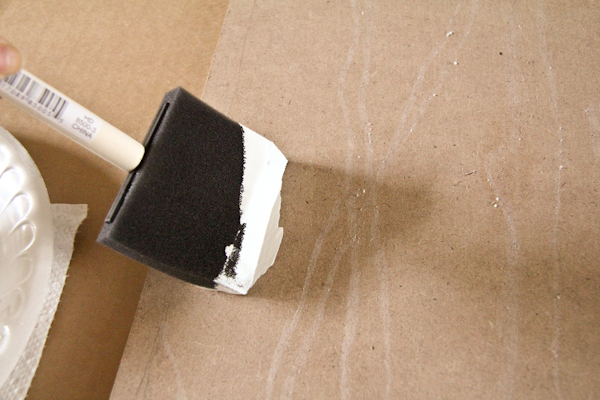 This was the end result.  I thought it looked kind of cool and minimalistic like this, like a wintry landscape, but I knew it would be too plain and white against my white wall.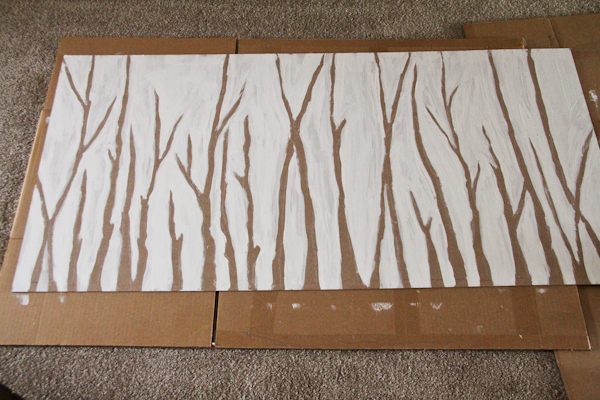 So I pulled out my gold, blue, and rust color metallic paints from the kit I purchased, and added some shadows and dimensions to the twigs.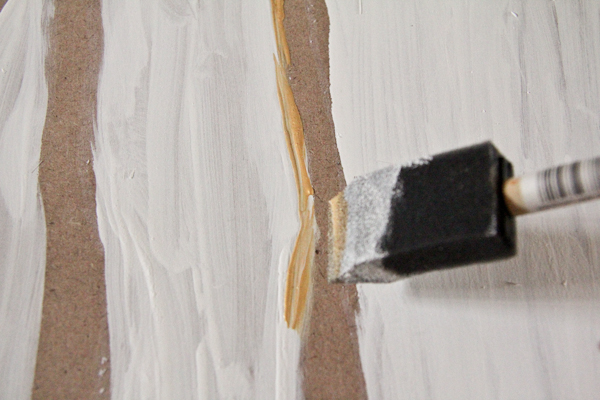 While the paint was drying, I made use of my free paint chips.  I had this vision of making a mixed medium piece by combining acrylic paints and glued on paint chips.  I used the same "leaf" shape I made from my paint chip art to trace out all my paint chip pieces for this project.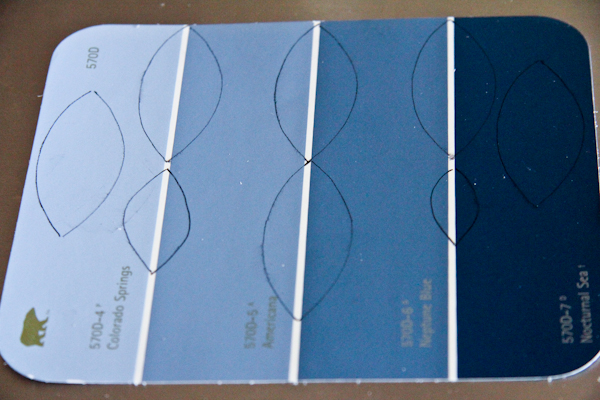 I wanted to use mostly cool toned colors, such as blues, but I wanted an area of warm tones as well.  I ended up cutting out a bunch of "leaf" shapes, as well as rough circle shapes to mimic the look of leaves and buds on twigs.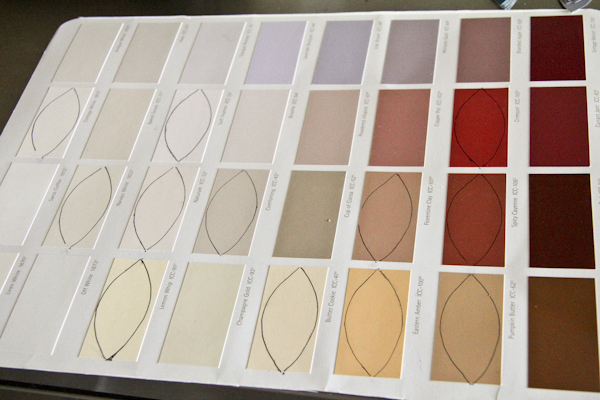 Once all the pieces were cut, I just went to town with gluing them onto the dried paint.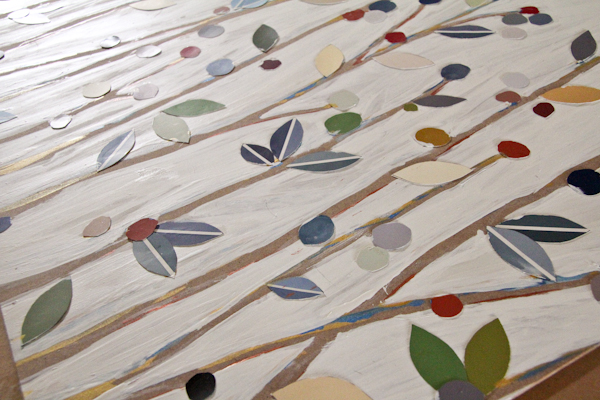 Then I went back with a small angled foam brush and cleaned up some sloppy areas, and made some of the twigs a little thinner.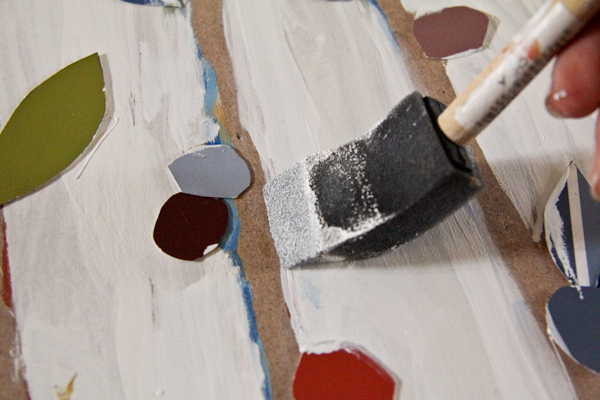 After I glued on my last dot and cleaned up my last branch, I stepped back to see how my piece looked, and decided that it needed a border.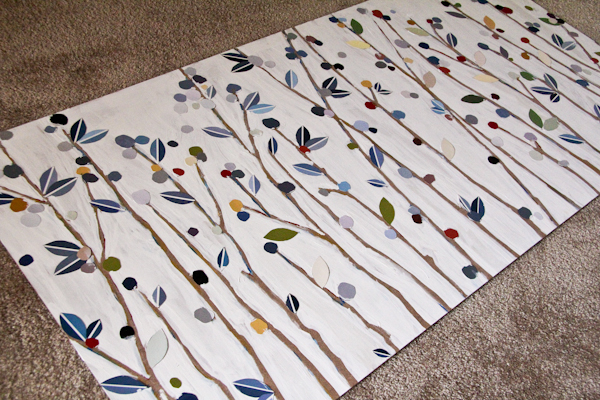 I quickly decided to make use of my cardboard boxes again to create the frame, but the problem was that I didn't have long enough pieces, and I would end up having odd looking "seams" in random spots around the border.  To remedy this problem, I ended up making little rectangles out of the cardboard pieces, kind of like tiles.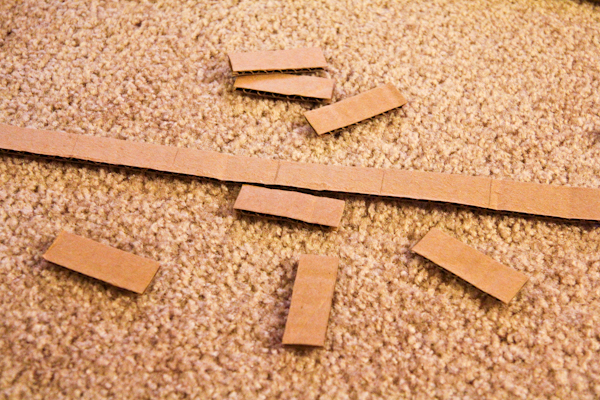 Then I used my rust colored paint from my paint set to paint each "tile."  Then all that was left to do was to glue on the border, tile by tile.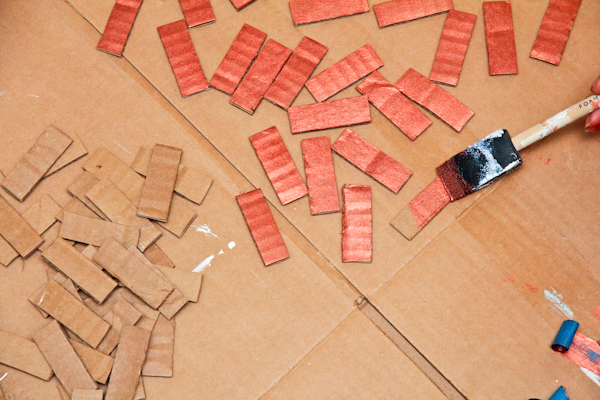 The next day, I got Joe to nail the art into place above our couch.  He was able to just nail right though the piece since it wasn't made out of canvas.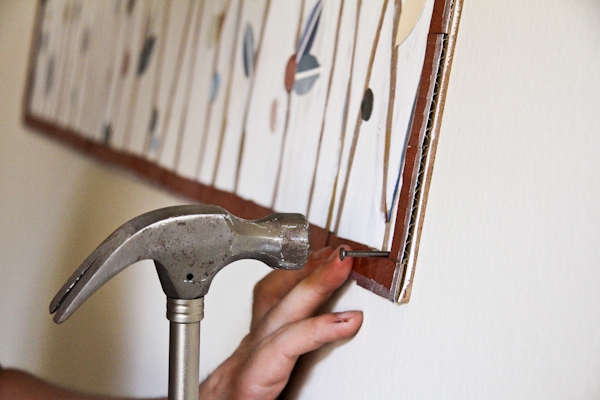 And voila!
It's resting perfectly above our couch and even compliments our pillows.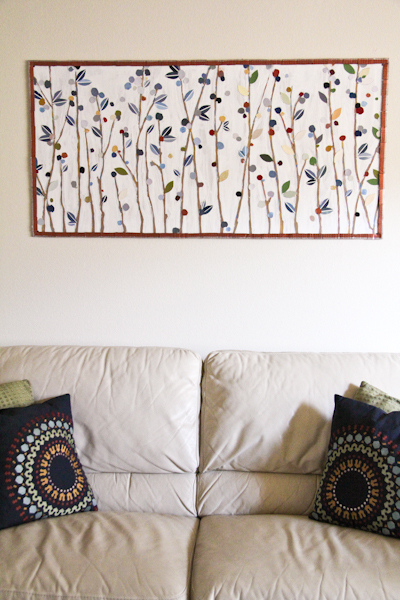 The colors and mixed medium look works perfectly with my other paint chip art next to it.  Um, can you tell that I like geometric shapes and patterns?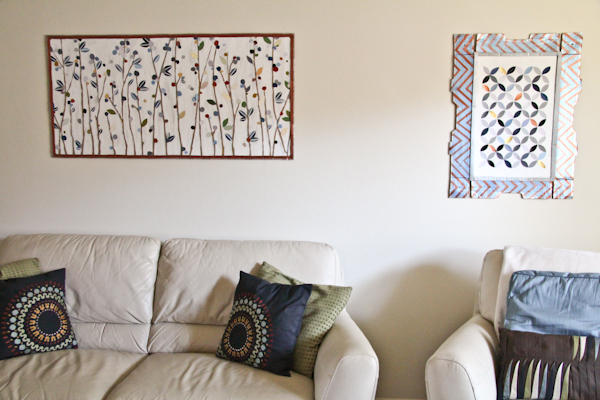 Since both pieces were painted with metallic paint, during different times of the day, they take on interesting shimmers and shine.  Yes, I did paint on some blue and gold circles with the metallic paint. And I did rim the outer edge of the frame with a very thin line of silver.
The best part of this project is that you can totally make it your own.  This is more like an inspiration entry, not a guideline.  You can skip the paint chip part altogether and just freehand the whole thing.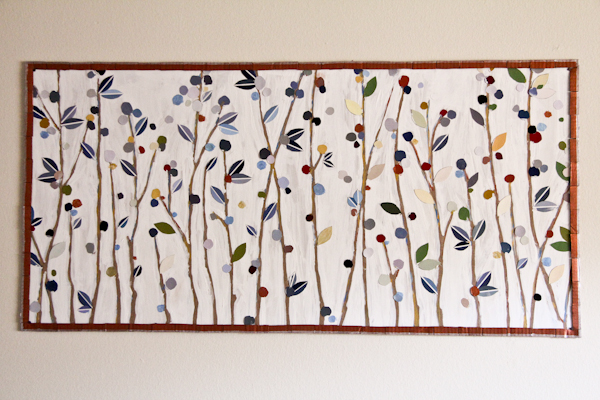 The point is, have fun and don't be sad if you can't afford a huge piece of art.  Just be creative and make your own!