Selling Small Bites at Space Montrose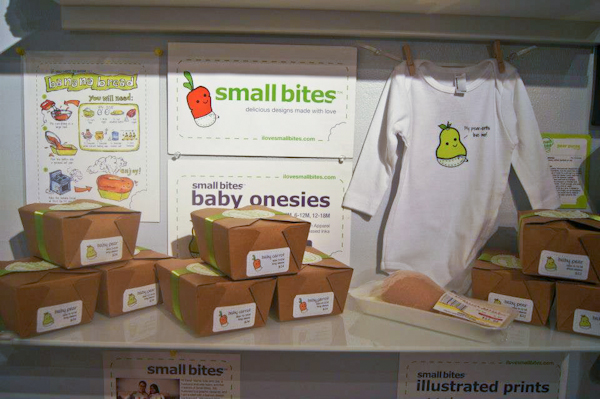 I love team work.  Our newest partnership involves our food-themed kid's product line, Small Bites, and a boutique in Houston, called Space Montrose, owned by Leila and her husband Carlos.  Space Montrose, located at 2608 Dunlavy Houston, TX, likes to give their customers an exhibition style retail experience by featuring made in America goods. They love small business owners! Space is a place for inspiration, innovative concepts and a unique shopping experience.  It's a destination for customers to be able to interact with brands on a more personal level and find one of a kind pieces.  What a noble idea, and it's a perfect fit for us!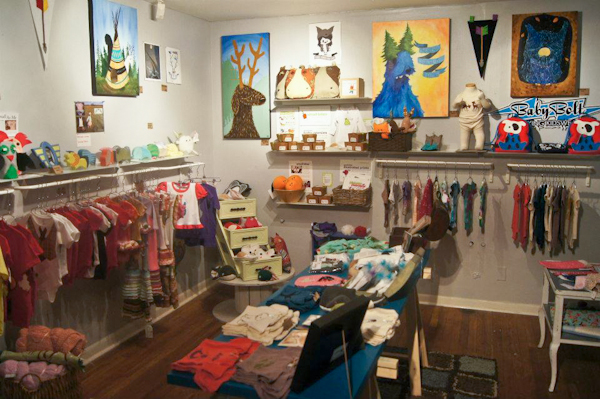 photo courtesy of Space Montrose
I mentioned in this entry last month that we were shipping our onesies and prints out to Houston, Texas with nothing more than a hope and a prayer that they would sell and do well there.  We are especially excited about it because this is the first place we are selling our products outside of our online store.
I was so curious to see our display and wanted to hop on a plane from California to Houston just to see what the store looked like.  Luckily, Leila has saved me a trip and posted pictures of our product display in her store on her facebook fan page.  I just thought I'd share them with you today.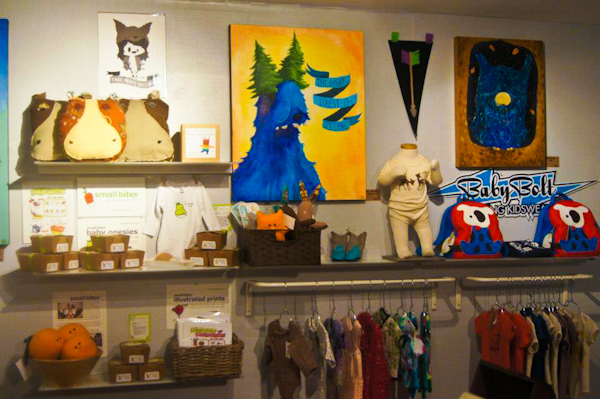 photo courtesy of Space Montrose
I really like how Leila has ingeniously partnered up our Small Bites products with Janie XY's handmade stuffed fruit and veggie toys, such as her cute plushy oranges in the bowl below…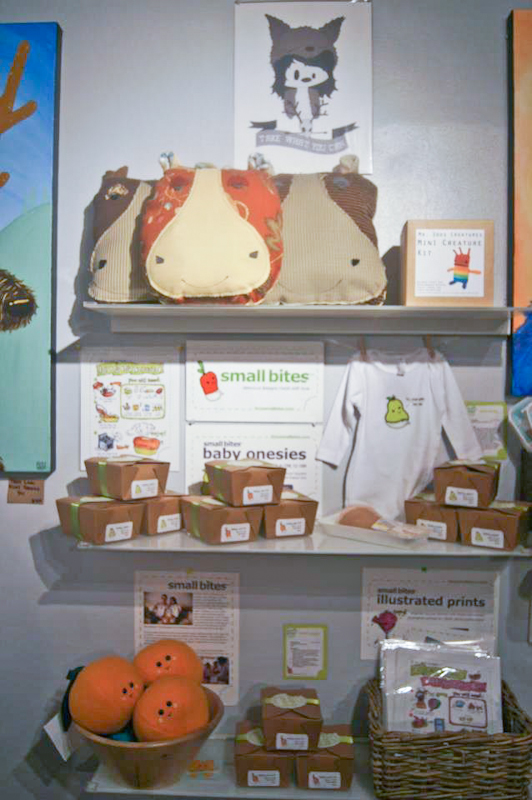 photo courtesy of Space Montrose
And her adorable smiling pear with our Baby Pear onesie below.  They totally make sense together.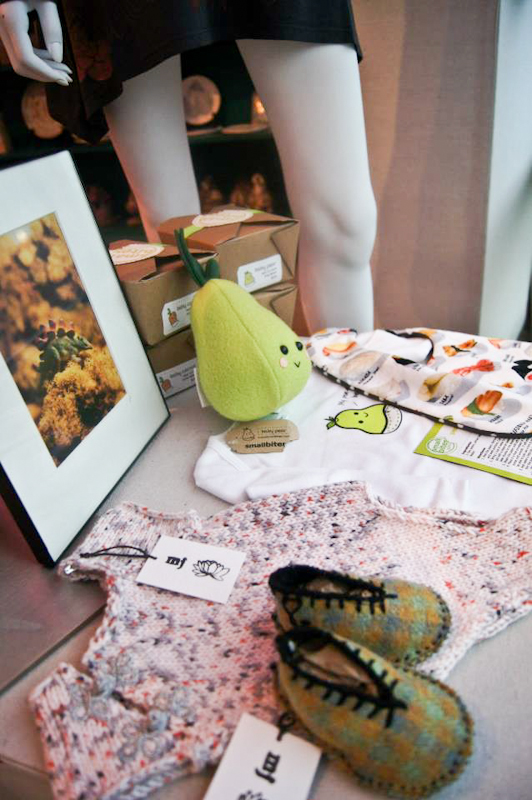 And Leila has even hung up some of our 8×0″ illustrated recipes in a matted frame on the wall.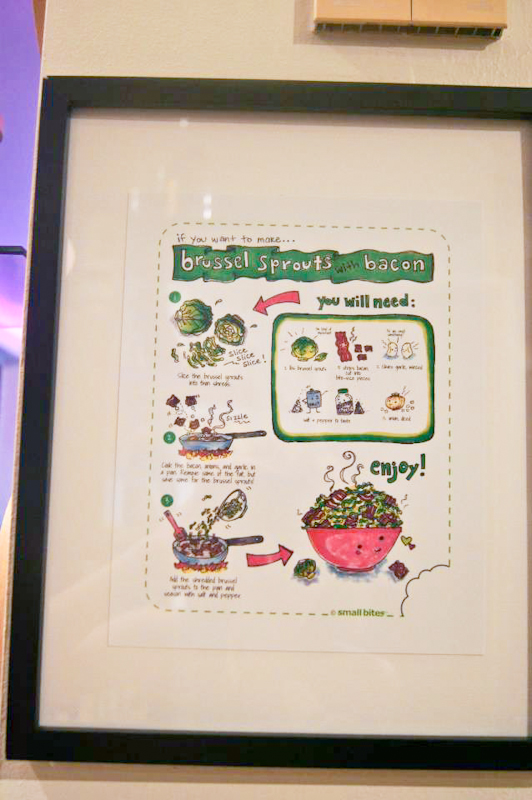 photo courtesy of Space Montrose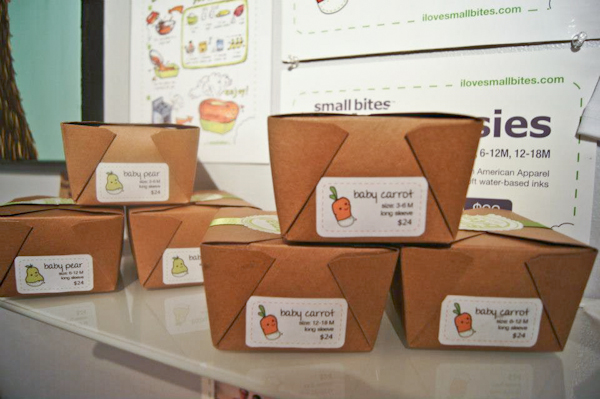 photo courtesy of Space Montrose
And the best picture of all comes from a Houston based photographer named Samuel England.  He recently posted an entry on his blog, Houspoken, featuring Leila and Space Montrose.  On Houspoken, Samuel likes to capture individuals who are dedicated to personalizing Houston through style, the arts, business, music or whatever their own artistic and creative craft may be.  Awesome concept.  Thanks for the picture, Samuel!
Not only is this a very nice picture of Leila, but I was so surprised to see our little Baby Carrot Onesie and some of our packaging in the store front window!  What an honor.  Thank you Leila!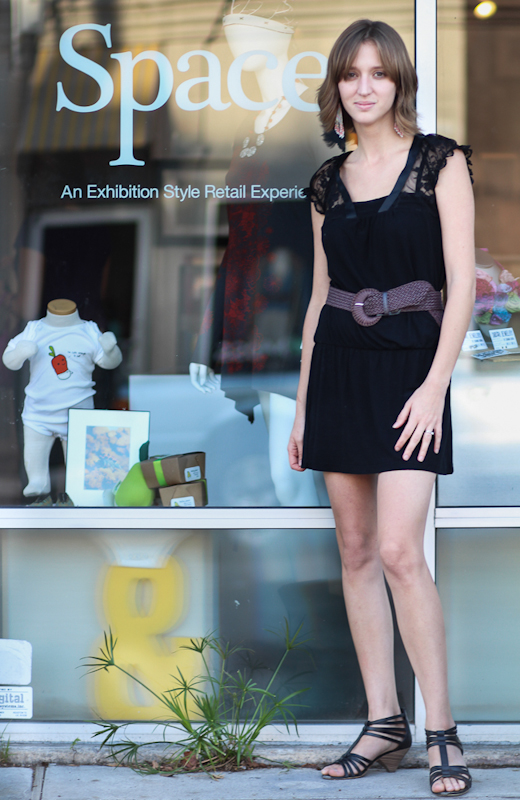 photo credit: Samuel England from Houspoken
It was so great to be able to see pictures of the store, but we're even happier to have recently received some FANTASTIC news from Leila that our onesies have been selling and making her customers smile!  Woo hoo, hip hip hooray, hallelujah, and high fives for everyone!  We're so thankful for this unexpected partnership and opportunity.  We love you Houston!  Thanks for your support.  Stay tuned, we're coming out with more products soon!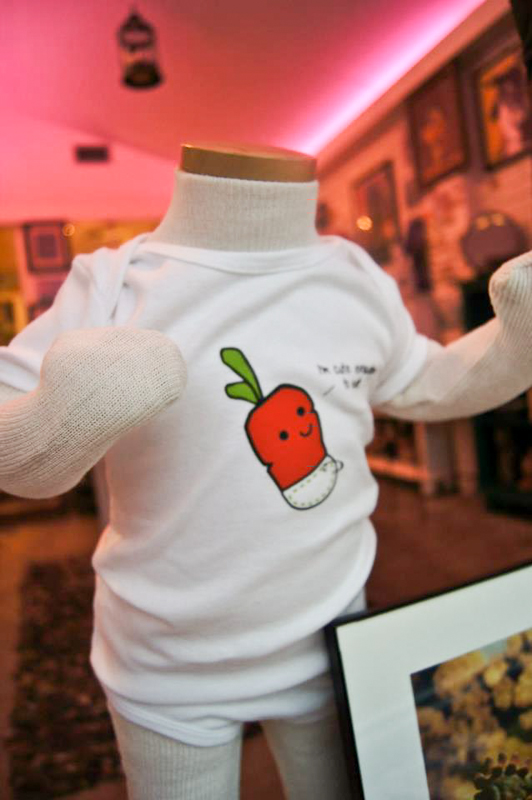 photo courtesy of Space Montrose
If you'd like to follow our journey and want to be the first to hear about new products, remember to "like" us on our Small Bites Facebook Fan Page.