How to Store Your Overripe Bananas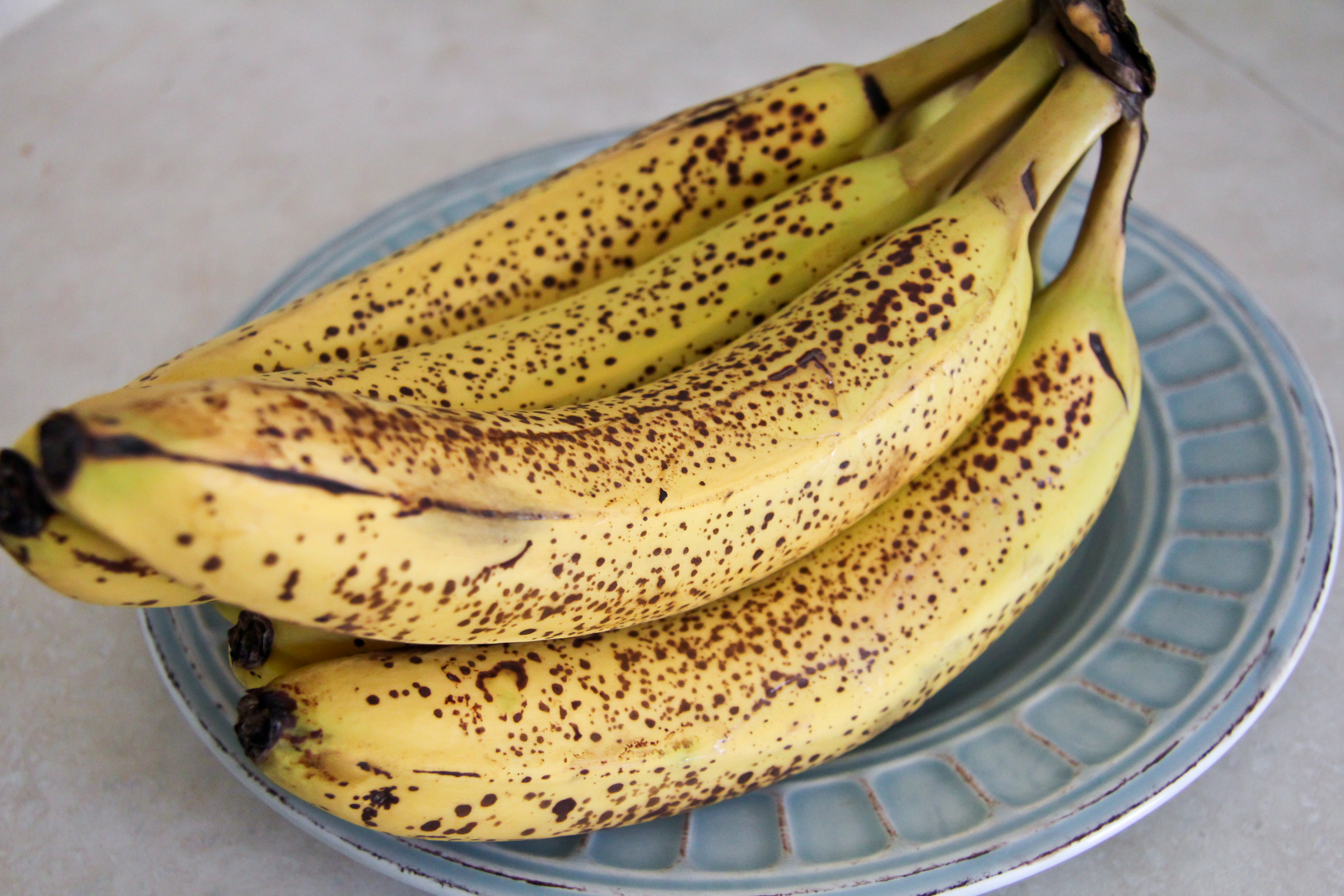 Do you know what has been driving me more bananas than having overripe bananas?  This blog.  Yep.  The last entry I wrote was posted over a month ago.  That's because our blog suddenly decided to break on us!  WordPress wouldn't let us sign in or write a new post…what the?  A little while ago, we went through a time where all the comments ever left on any of my entries were erased forever.  That was hard for me to get over, but now this?  
UGH.
I know every blogger goes through something like this at least once in their lifetime, but this time, I was actually scared that I lost it for good.  I anxiously watched my poor husband tear our his hair for days, trying to figure out how to fix our broken blog.  I imagined all of my loyal readers waving goodbye and disappearing one by one.
But thanks to a good amount of hair loss, determination, and prayer, I'm SO delighted to say that it is finally fixed!  PRAISE THE LORD!  The saying is definitely true.  You don't know what you have until it's GONE.
I'll admit, I'm not good without real deadlines.  My husband told me that when he watched me cater a party or get ready for a cooking class, I was a hustler.  He said that he had never met a harder worker than me.  But now that I'm a full-time blogger, he says that when I don't have deadlines and I'm my own boss, I'm kind of L-A-Z-Y.
Dun dun dun… the dreaded word I never wanted to hear describe me, especially when I decided to start teaching full time on the web.  But he's right.  I confess.
Sometimes it's just hard to find the motivation and drive.  Sometimes you simply want to cook a meal without having to document it and fix up pictures on Adobe Lightroom.  Sometimes it's hard to find a story behind every entry and try to peak everyone's interest even in the mundane activities of your life.
But now that I've experienced the true FEAR of losing my blog forever and everything we've built up thus far, I feel like I got splashed in the face with a bucket of cold water.  I vow to work harder and be more consistent with my posts.  Aw geez.  Now it's in writing.  I hope I don't fail you.
Sheesh kebab. By now, I bet you're thinking, "um… I just came here to see how to store my overripe bananas."  Ok, so on with it.
While I was nervously pacing around, waiting for some good news, I noticed that I bought some bananas and let the entire bunch turn all brown-spotted and near mushy without even eating one.  Whatta freakin' waste!  That drives me bananas.  But instead of forcing myself to make banana bread, I decided to just save these bananas for future use.
I'm really into smoothies lately so I usually have Greek yogurt, some sort of berries, and bananas lying around.  The good news is, the riper the banana, the sweeter the smoothie, so ripe bananas are very good to have on hand.  All you have to do is peel them.  But don't waste your time trying to peel them the traditional way.  They're probably too soft and it will get messy if your bananas are good and ripe anyways.
Use your knife to slice the peel down one side.  Then pop the banana out of the casing.  If you freeze your bananas with their skins on, it will be a pain in the butt trying to peel them later when they're hard as rocks.
Wrap each banana individually in saran wrap.  Do this so they don't turn into one big mushy mess in your Ziplock bag.
Also, I usually use one ripe banana per batch of smoothie, so i like to keep things in easy portions.  Then store them in a Ziplock bag and mark them.  If you don't, trust me, one day you'll look into your freezer and go, "ew… what are these?"
If you want to use them for smoothies, just take them straight from the freezer and blend them up.  If you want to use them for baking banana bread or banana chocolate chip muffins, just defrost them overnight in the fridge.  Then they're good to go.  So don't throw even THINK about throwing away your overripe bananas.
You might want to save them for a rainy day…
Missed you all. It's good to be back!