Cooking Measurements- The Chef Julie Yoon Store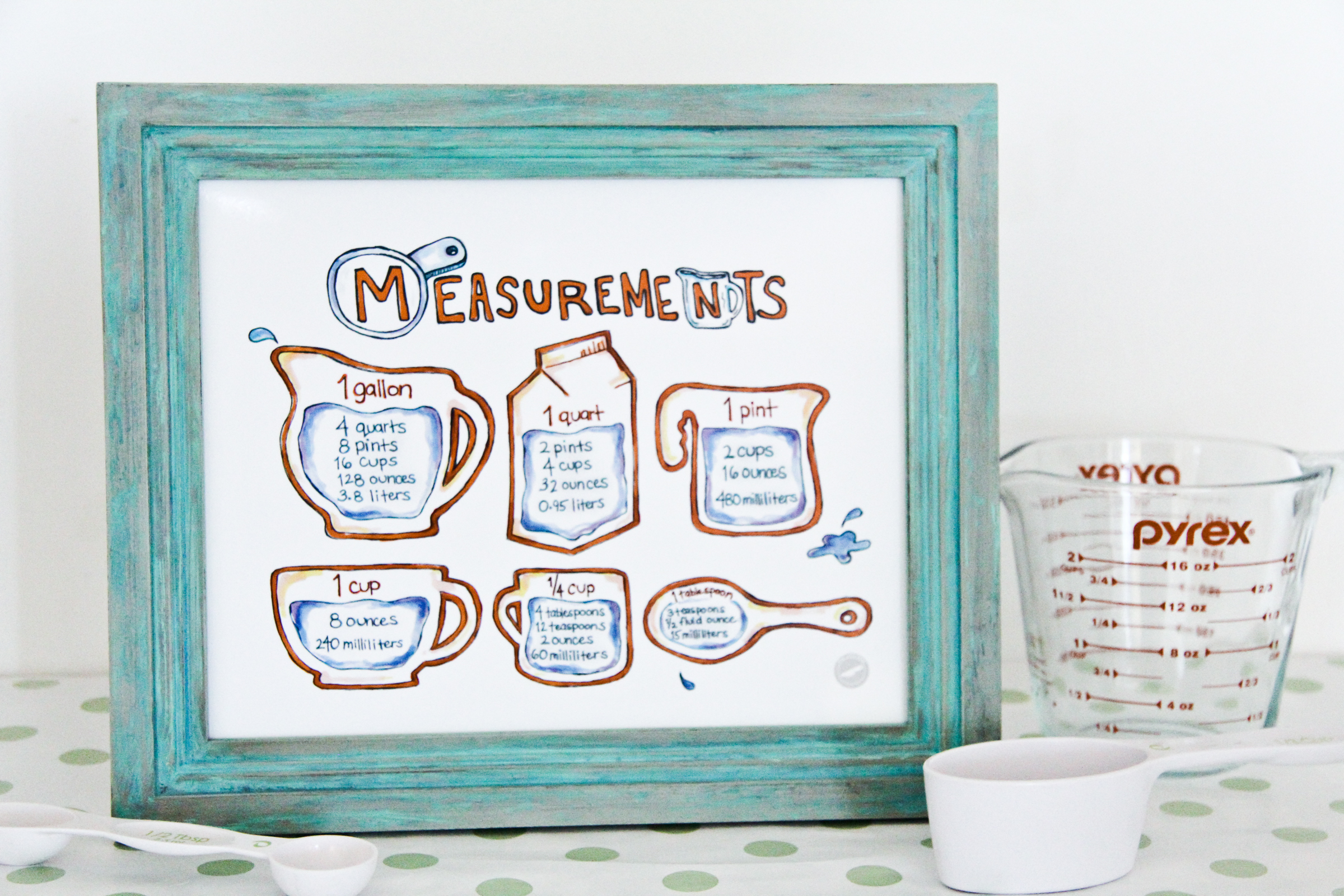 Remember that little nerdy sketch I drew and posted on this blog of cooking measurements with their equivalents?  Well….it sort of got pinned on Pinterest and shared about 99,000 times.  Yeah, a little overwhelming!  Therefore, after some requests for a printed version, we are selling it on our new chefjulieyoon store.  We hope to continue to create fun products that are inspired by this blog, and designed to help you out in the kitchen.  
As you know, we already have Small Bites, a food-themed product line for kids, so this is a new line dedicated to you, our faithful blog readers.  We are starting out with an 8×10″ high quality print based off of my original measurements drawing from this blog entry.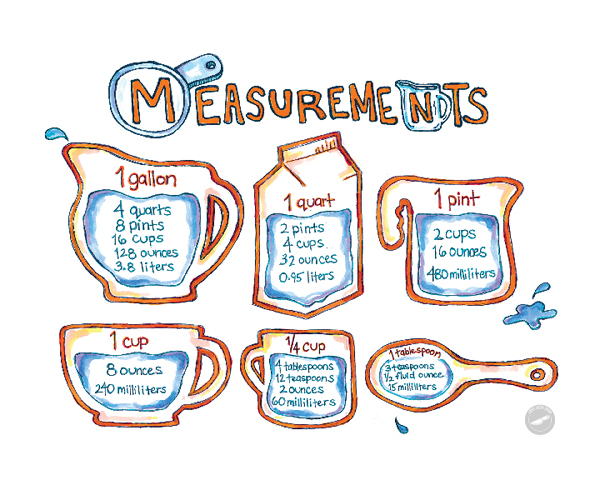 Close up of actual print.
You can view the details and order it either through:
Our Etsy Shop  OR  Our Storenvy Shop
It's printed on heavy weight photo quality paper and comes shipped in a sturdy flat mailer, unmatted and unframed.  You can frame it yourself and hang it in your kitchen, or prop it on your counter.  It fits in an 8×10″ frame perfectly, or an 11×14″ frame with a mat.  You can even just stick it on your fridge with a magnet.  It's practical art for your kitchen that you can refer to anytime you need to convert measurements from a recipe.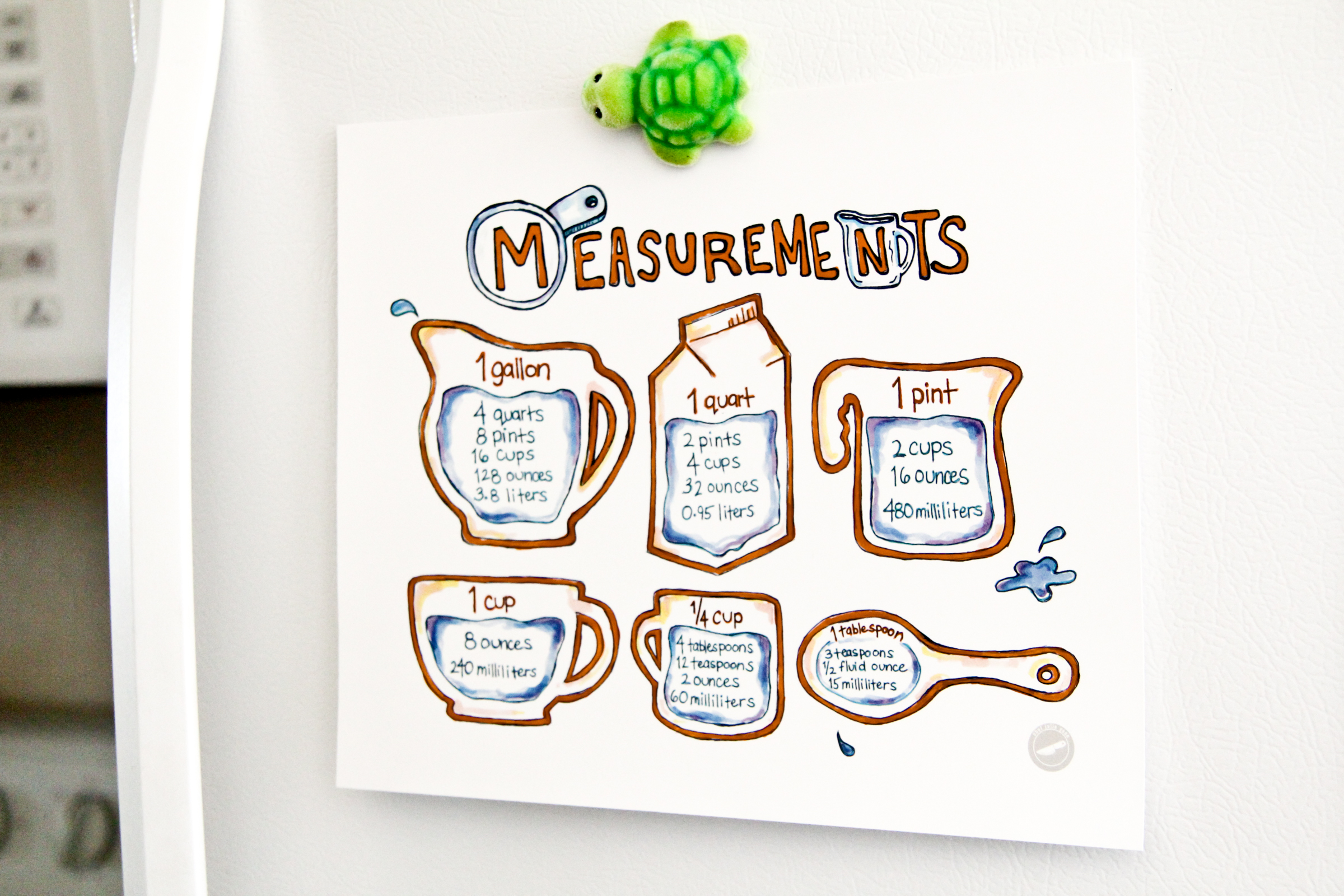 This cute print makes a great GIFT for anyone who enjoys cooking, baking, or just wants to spice up their space.  We can even include a short and sweet note and ship it directly to the recipient.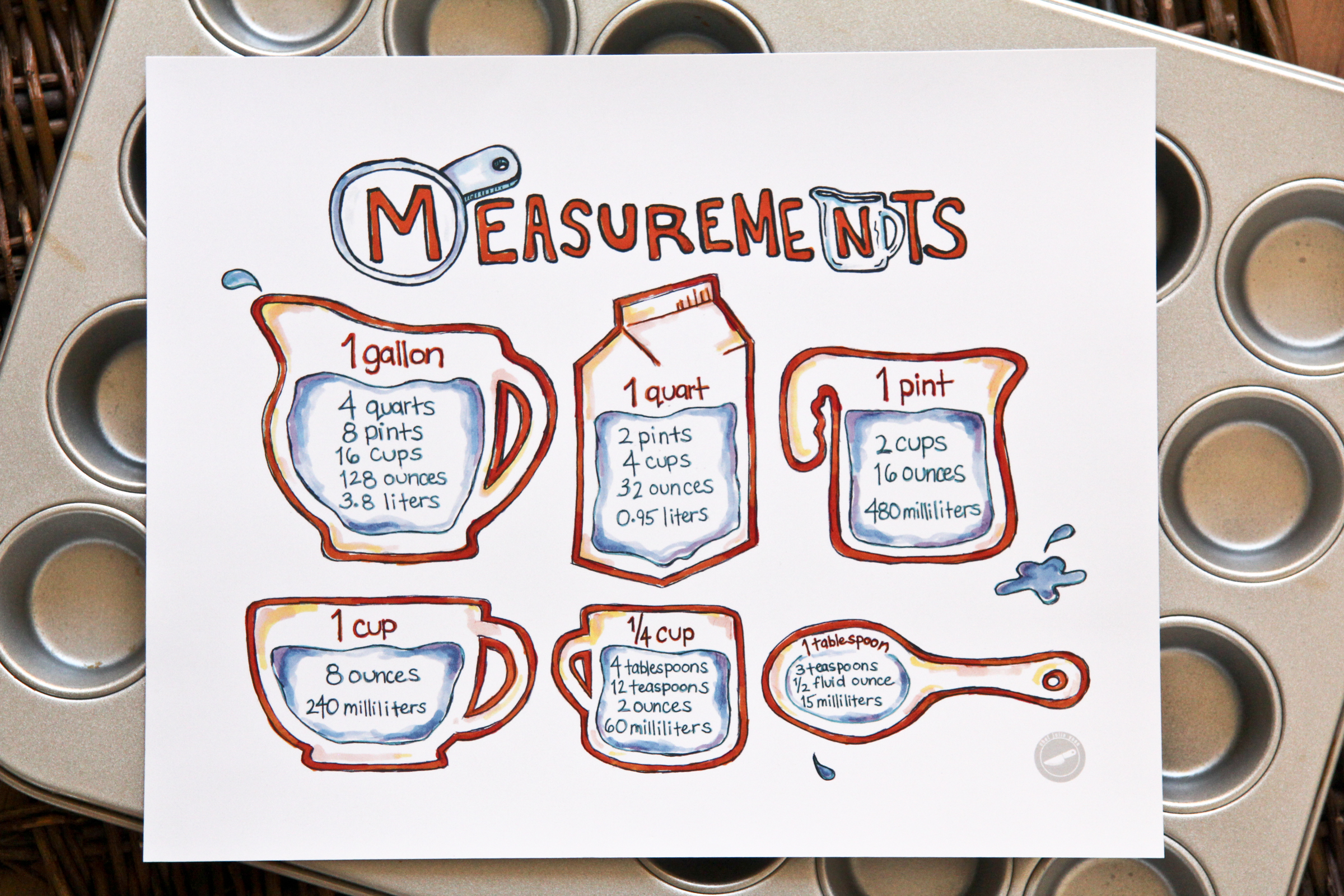 Thanks for being a reader on this blog and for constantly encouraging us.  My heart is full every time you tell me you made one of my recipes and it came out great, or you learned a new tip from me.  It's no lie.  I am truly passionate about cooking, teaching, and making things easier for you in the kitchen.  It's a privilege to have this platform to be able to do that.
Etsy Shop: etsy.com/shop/chefjulieyoon
Store Envy Shop: chefjulieyoon.storenvy.com
Facebook Fan Page: facebook.com/chefjulieyoon
Twitter: @chefjulieyoon
Our other shop: etsy.com/shop/ilovesmallbites OR smallbites.storenvy.com