Illustrated Recipes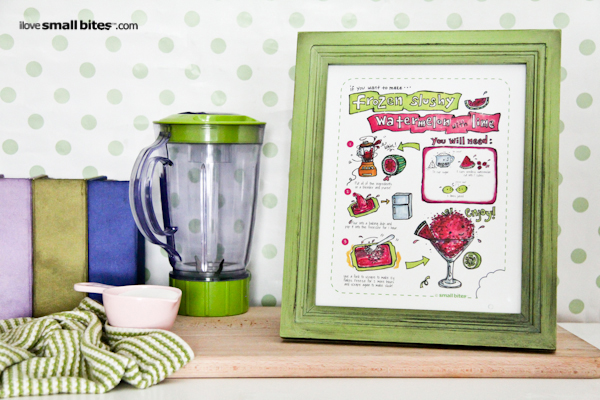 Can I just be truthful and tell you that it feels FANTASTIC to be missed?  I haven't had throngs of people flooding me with emails or tweets about how they miss my very existence, but I DID have a handful of friends, acquaintances, and even a stranger or two tap me on the shoulder and tell me that they missed my blog entries! Aw shucks.  Sometimes it's nice to be encouraged, because seriously being a blogger has its ups and downs.  Sometimes you post something so frivolous or "trivial" in your eyes, and you get tons of comments and reactions.  And other times, you pour your heart out and spend hours on making a video or creating a recipe and you get crickets.  It just goes to show, you never know what will perk people's interests.  
But I digress.  Like I was saying, it felt nice to be missed by the small handful of people who took the time to come up to me and say, "hey…you haven't been blogging for a while."  Just because they noticed, I feel truly thankful.  And just for that, I decided to blog again today and keep you in the loop.
I've been mentioning on our facebook fan page that Joe and I have been quite busy lately working on some new products and trying to figure out some business stuff for our fun & quirky food-themed line for kids, Small Bites.  As much as I was saddened by the fact that our silence and inconsistency on this blog might cost us a few readers, I had to do what I had to do and concentrate on one thing at a time.
This is something I've been working on for a while in my sketch book.  We decided to add practical Kitchen Art to our foodie products by creating a line of illustrated recipes!  Each of these prints have been hand-drawn by me, and then laid out graphically by Joe.  Each 8×10″ poster is printed on durable 100lb glossy photo card stock with high quality vibrant ink.  And you may notice that these recipes might look familiar.  That's because they come straight from this blog!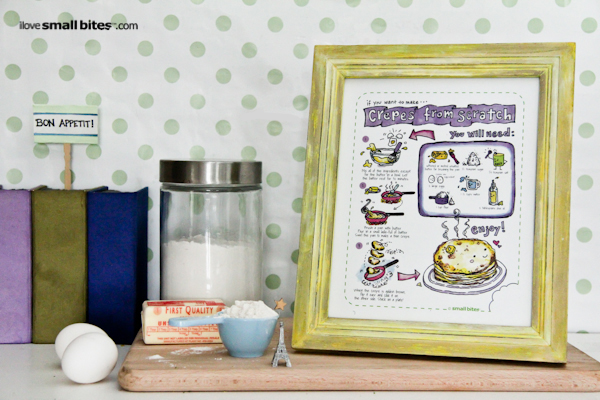 Every print showcases a list of ingredients as well as abbreviated step by step instructions.  But it also comes with its own bonus fully written instructional recipe card so you can follow the full step-by-step directions.  You can look at more pictures and view the details of each of our prints by clicking on each photo or on our Etsy Shop links underneath.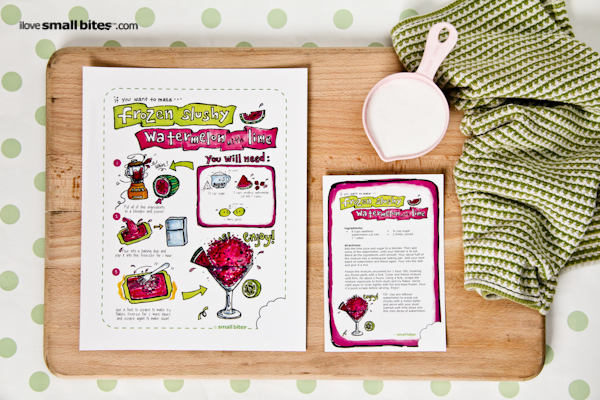 If you want to make… Frozen Slushy Watermelon with Lime
If you want to make… Crepes from Scratch
If you want to make…. Brussel Sprouts with Bacon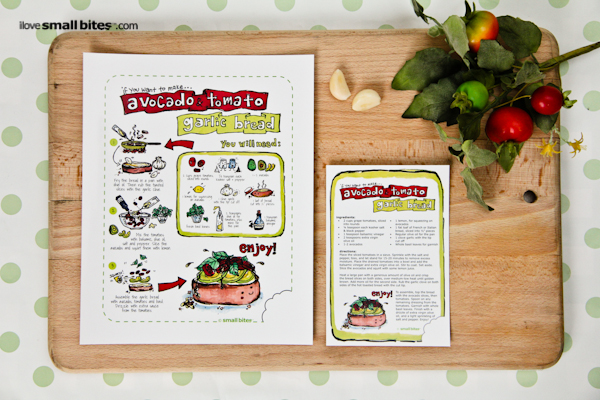 If you want to make…Avocado & Tomato Garlic Bread
If you want to make… Lemon & Herb Chicken Tenders.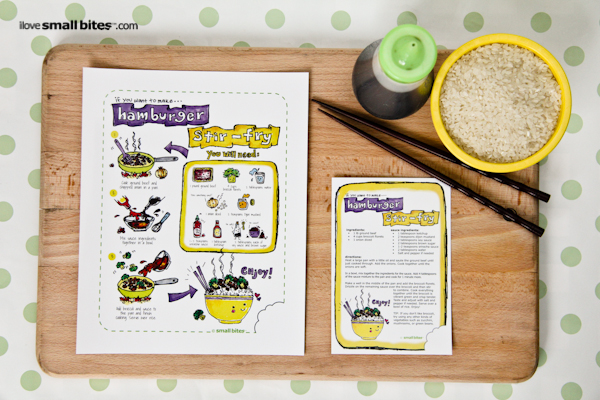 If you want to make… Hamburger Stir-fry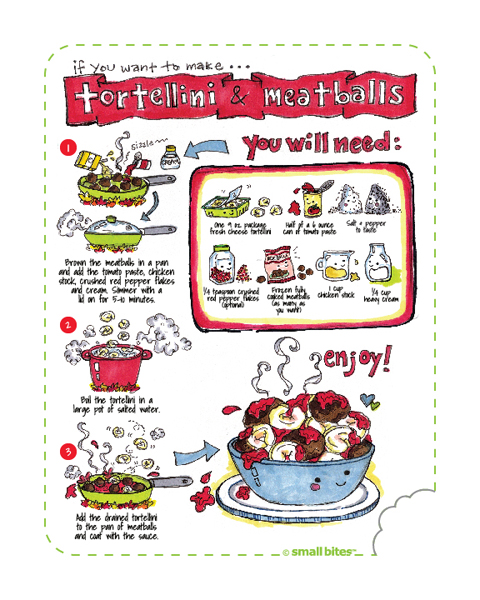 If you want to make… Tortellini & Meatballs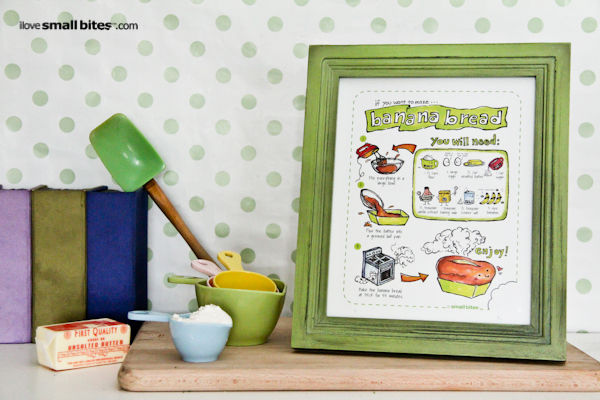 If you want to make… Banana Bread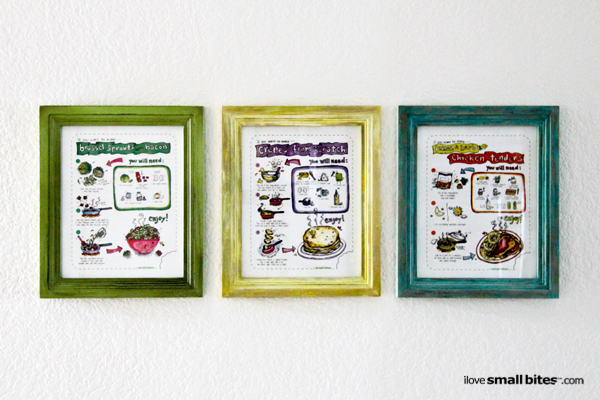 If you're having a hard time choosing and want to have a set of THREE prints of your choice at a discount.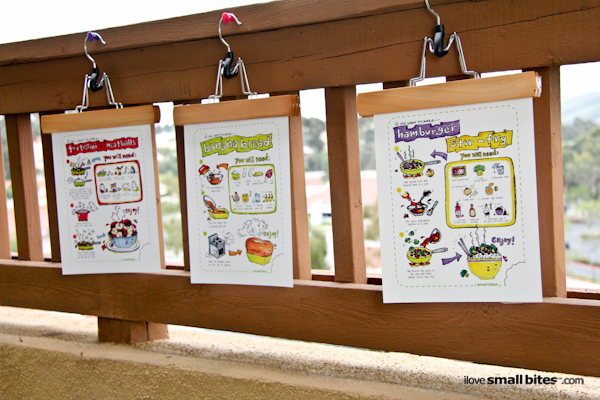 So there you have it.  That's why we've been a little occupied these days.  I hope you like them!
And now for my shameless plug:
These cheerful prints would be a great gift to anyone who enjoys cooking with their kids or spending time in their kitchen.  It's a fun way to encourage kids and their families to develop healthy relationships with food and cooking, which is the main purpose behind our brand in the first place.
Remember to press "like" on our ilovesmallbites facebook fan page to stay connected, and keep an eye out for new products.
Oh, and feel free to pin any of our drawings onto Pinterest.  Thanks!