Fudgy Pretzel Brownies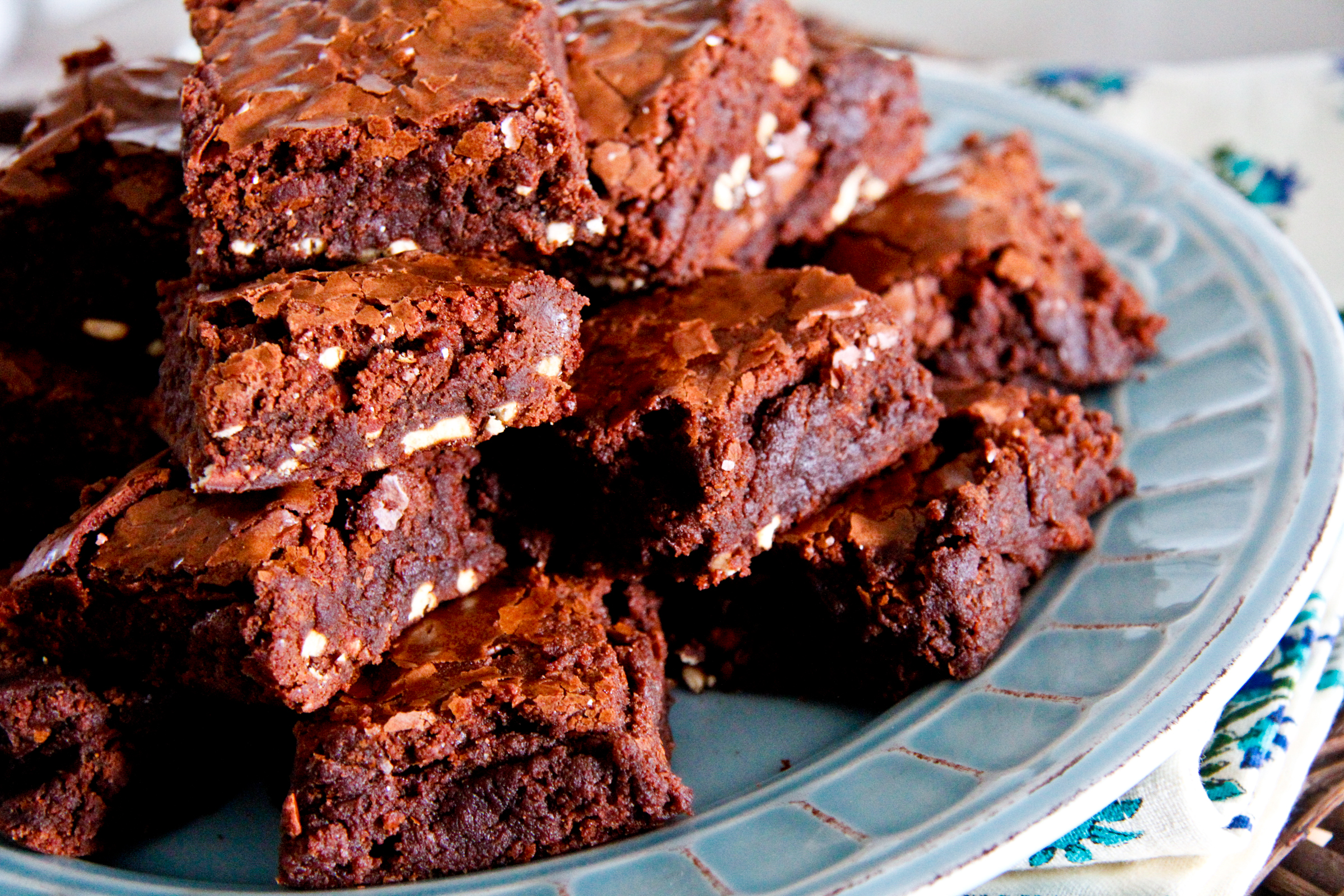 I don't have much of a sweet tooth because even in the mornings, rather than cereal, pancakes, or a muffin, I'd rather eat something savory, like eggs, a breakfast sandwich, or toast with butter.  At a party, instead of grabbing a cookie, I'd probably go for the vegetables or a bowl of chips.  You get the idea.  Maybe that's why I'm such a fan of desserts that are both sweet and salty.  
Lucky for me, this is quite the trend lately.  I see things on menus like "sea salt caramel latte," or "maple bacon cupcakes" everywhere.  So maybe eating pretzels on brownies isn't something new, but I find this recipe worthy of posting because it's just good old fashioned scratch-baking at it's simplest form.  You just dump everything into one pot, stir it up, and pour it in the pan.  This means, no fussing with room temperature butter, checking to see if you have baking powder in the pantry, or dealing with sifting your flour and cocoa powder. So let's get baking.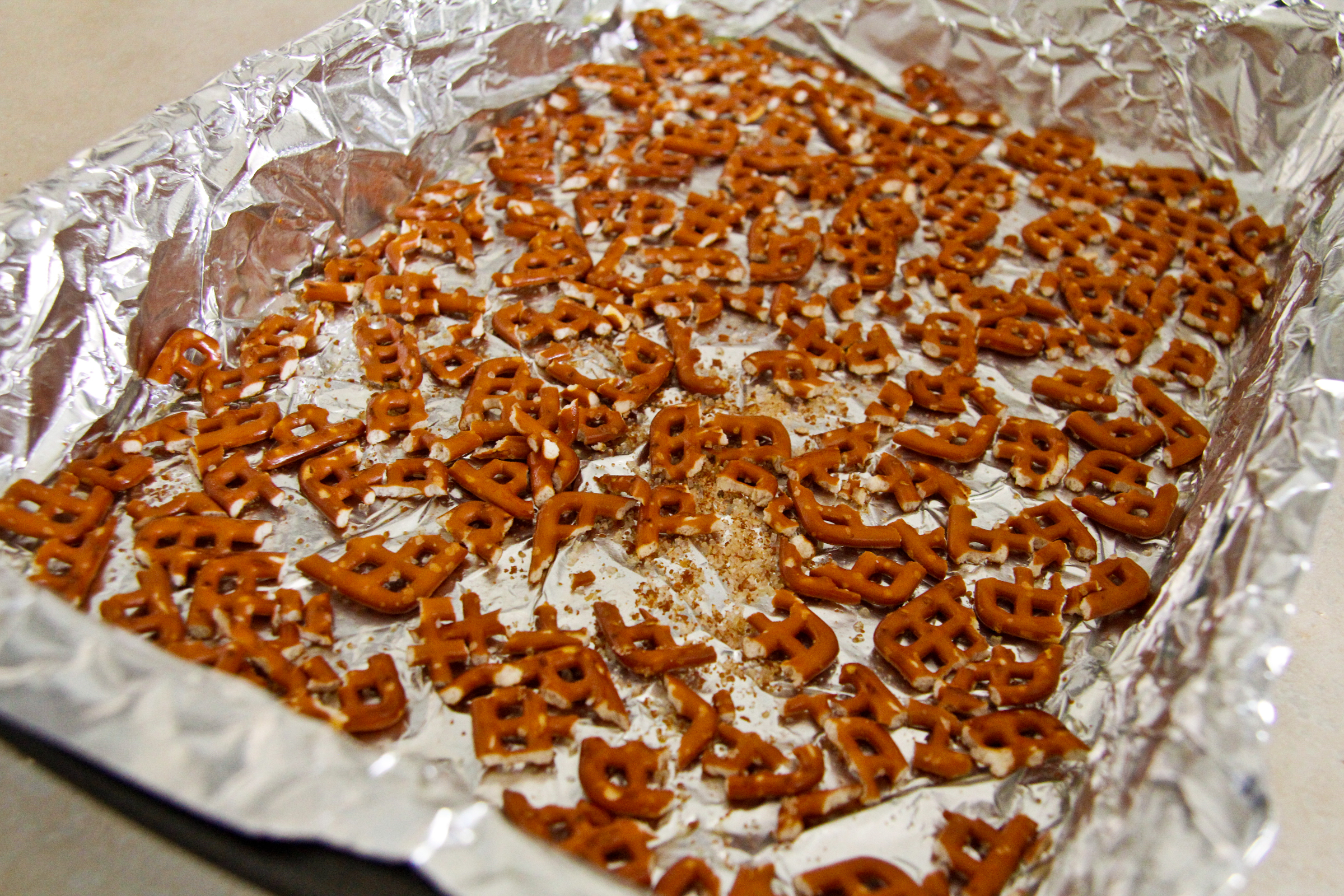 Start with a 9×13 baking pan and line it with aluminum foil.  Then spray it with nonstick cooking spray.
The salty part of the party comes from broken pieces of pretzels.  If you have thin pretzel sticks, this will probably work better, but use what you have.  Just don't do what you see in my picture.  I let the salty crumbs at the bottom of the bag fall into my pan in that one spot.  The result was having one random overly salty brownie.  BLECH.  Don't do that to yourself.  Just use the pretzel pieces, and not the extra salt and crumbs!
Then grab a 12 ounce bag of semi-sweet chocolate chips, and a stick of unsalted butter.  Melt them in a pot over medium-low heat.  It's not a race.  Let the low heat do its thing.  You don't want to end up with scorched chocolate brownies now do you?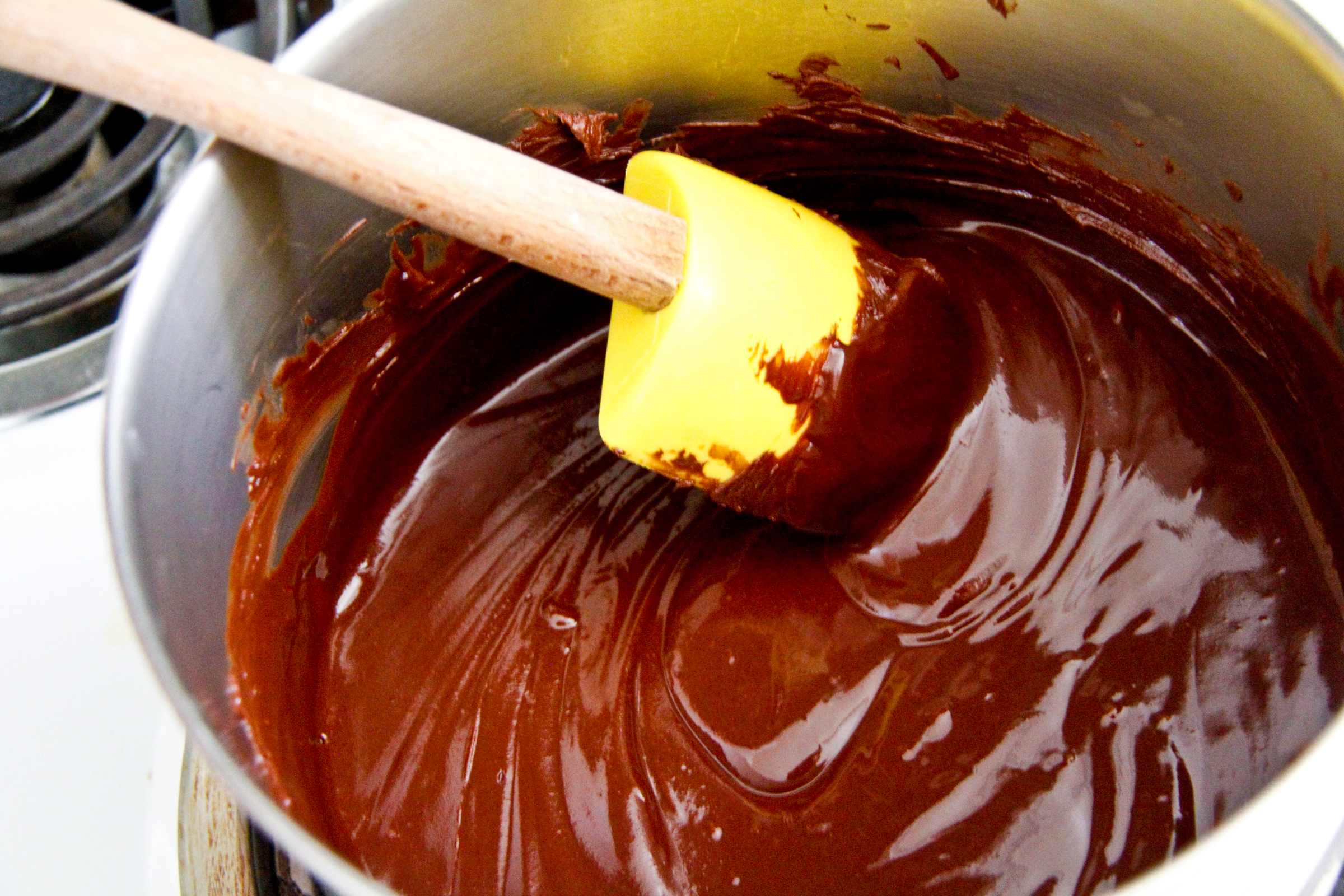 Once you've got a shiny velvety chocolate sauce…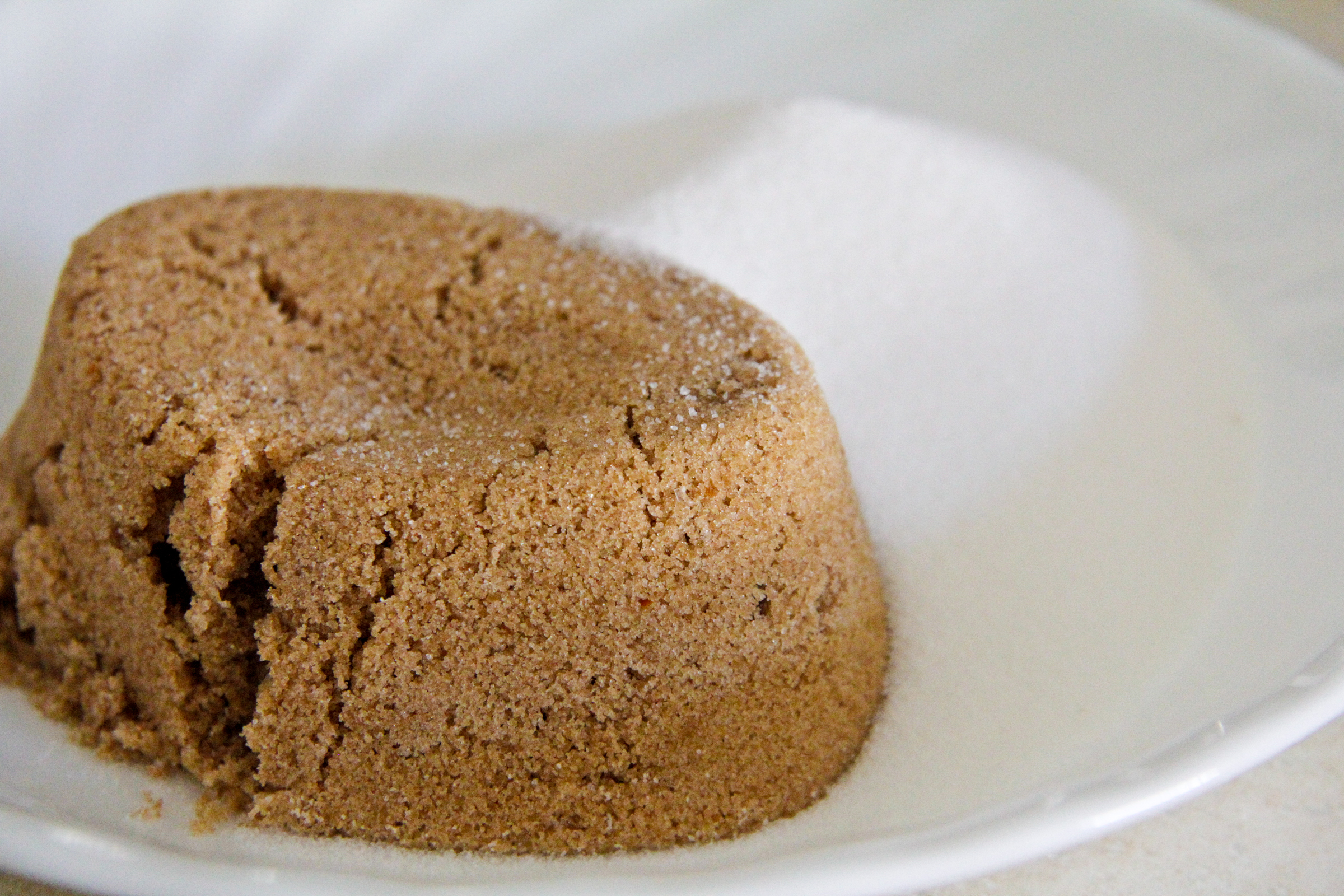 This is when you add in your brown and white sugars.  Yes, you need two kinds of sugar.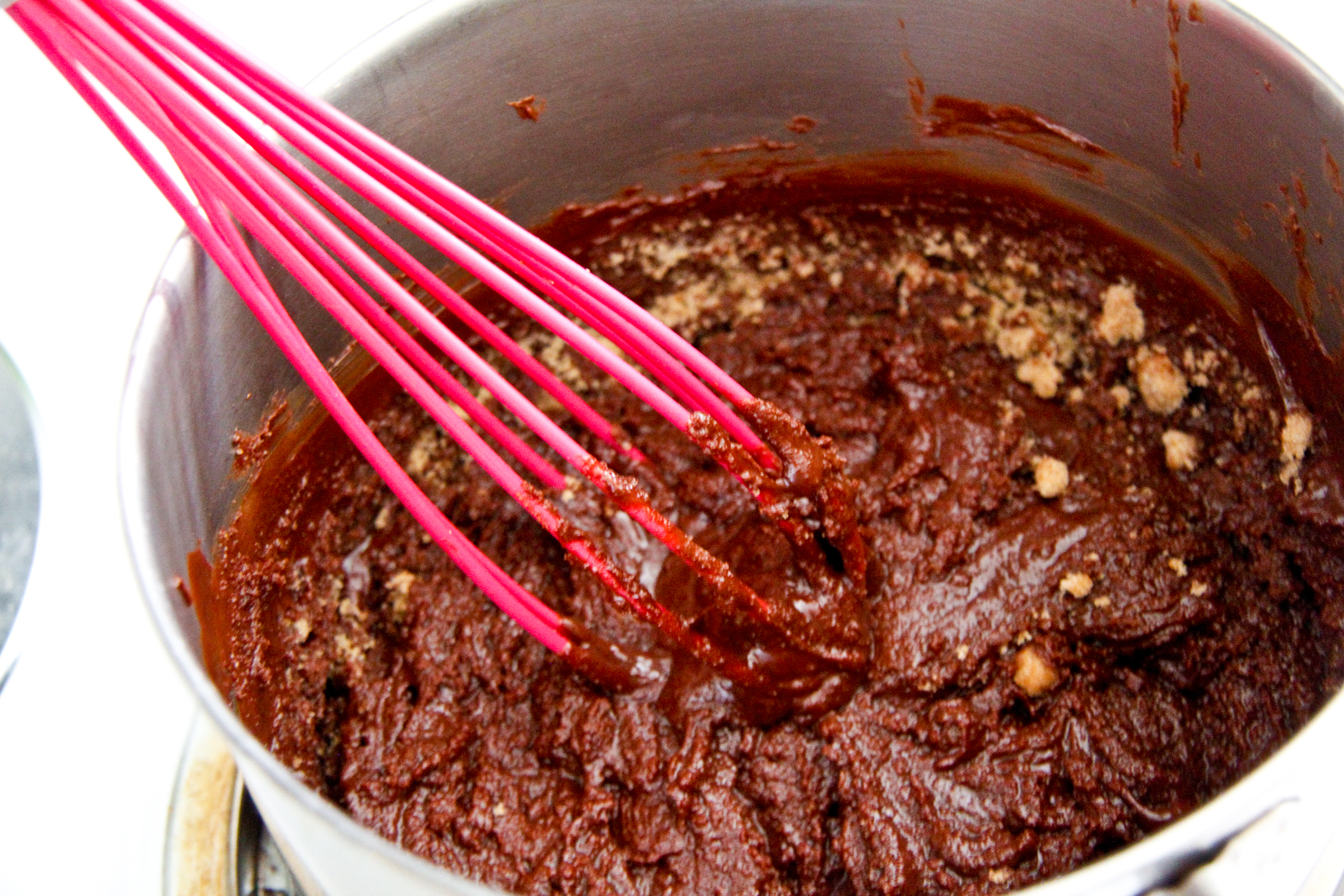 When you mix it up, it will get pretty stiff and pasty on you.  No worries.  The eggs will loosen it up again.
Take it OFF the heat and let the batter cool before you add the eggs.  We don't want some scrambled egg action happening in there.  Then you drop in and whisk in four eggs, one at a time. Whisk well in between each egg.  Splash in your vanilla extract.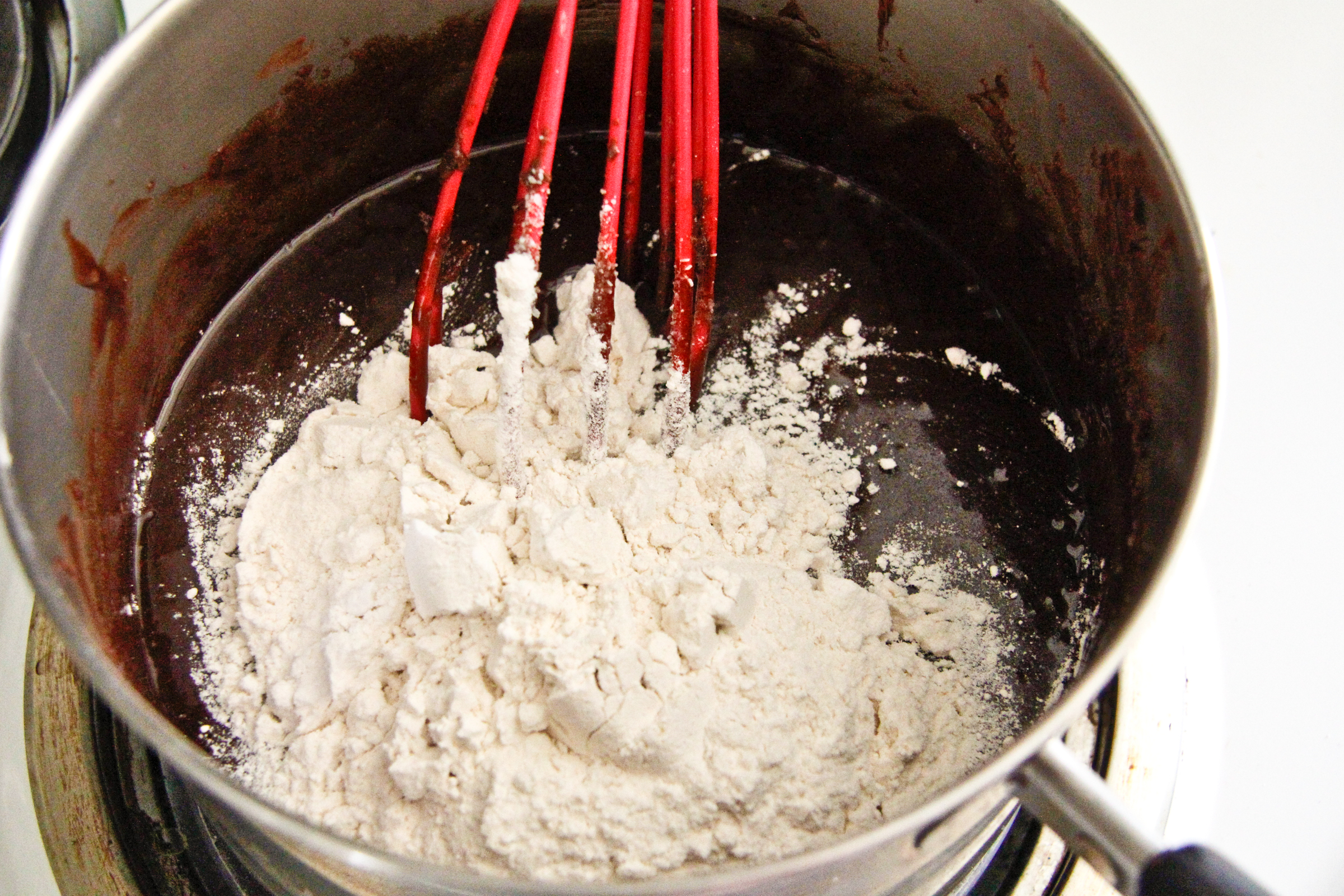 Dump in your flour and salt and whisk again.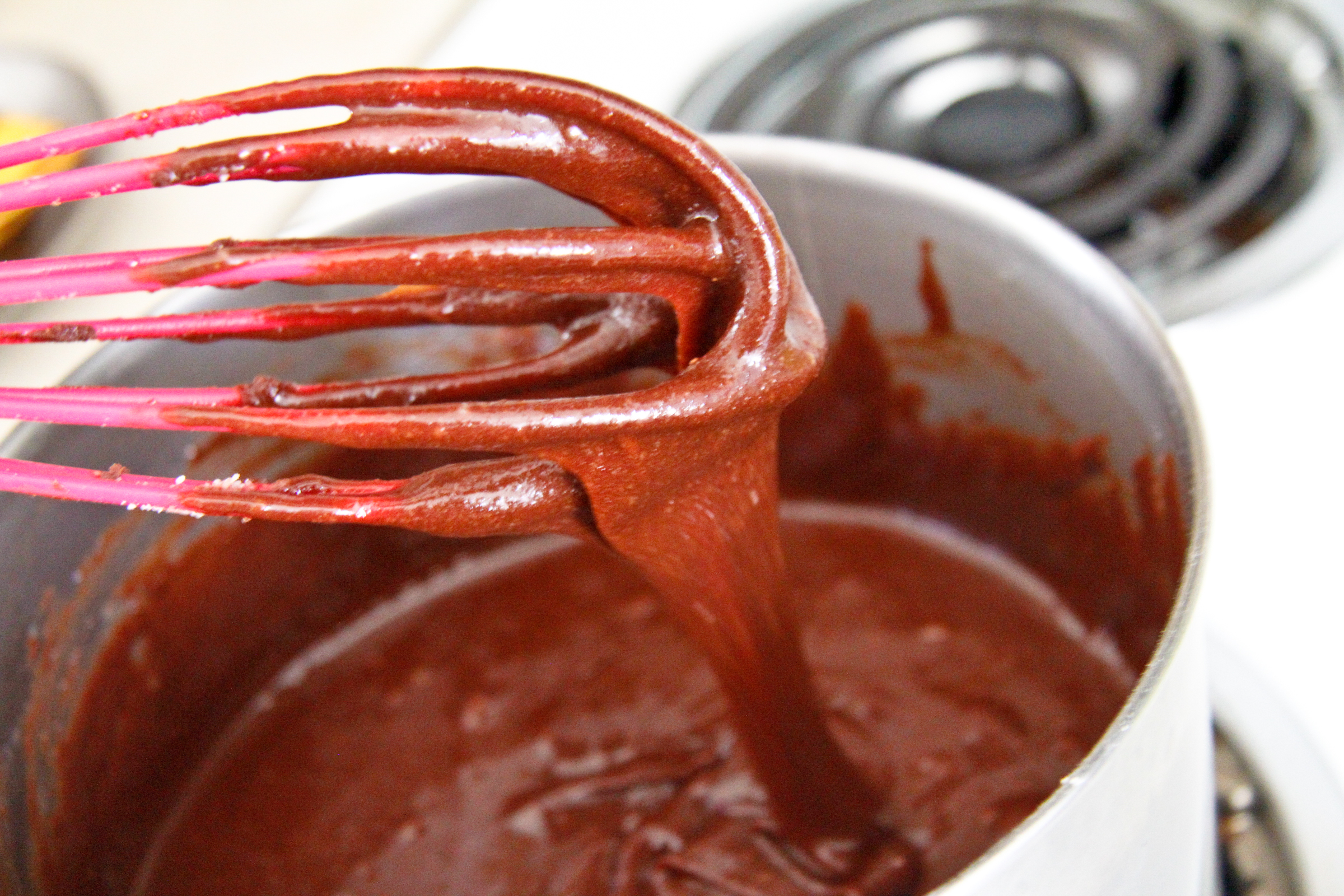 Just whisk until you don't see any more flour.  Gorgeous!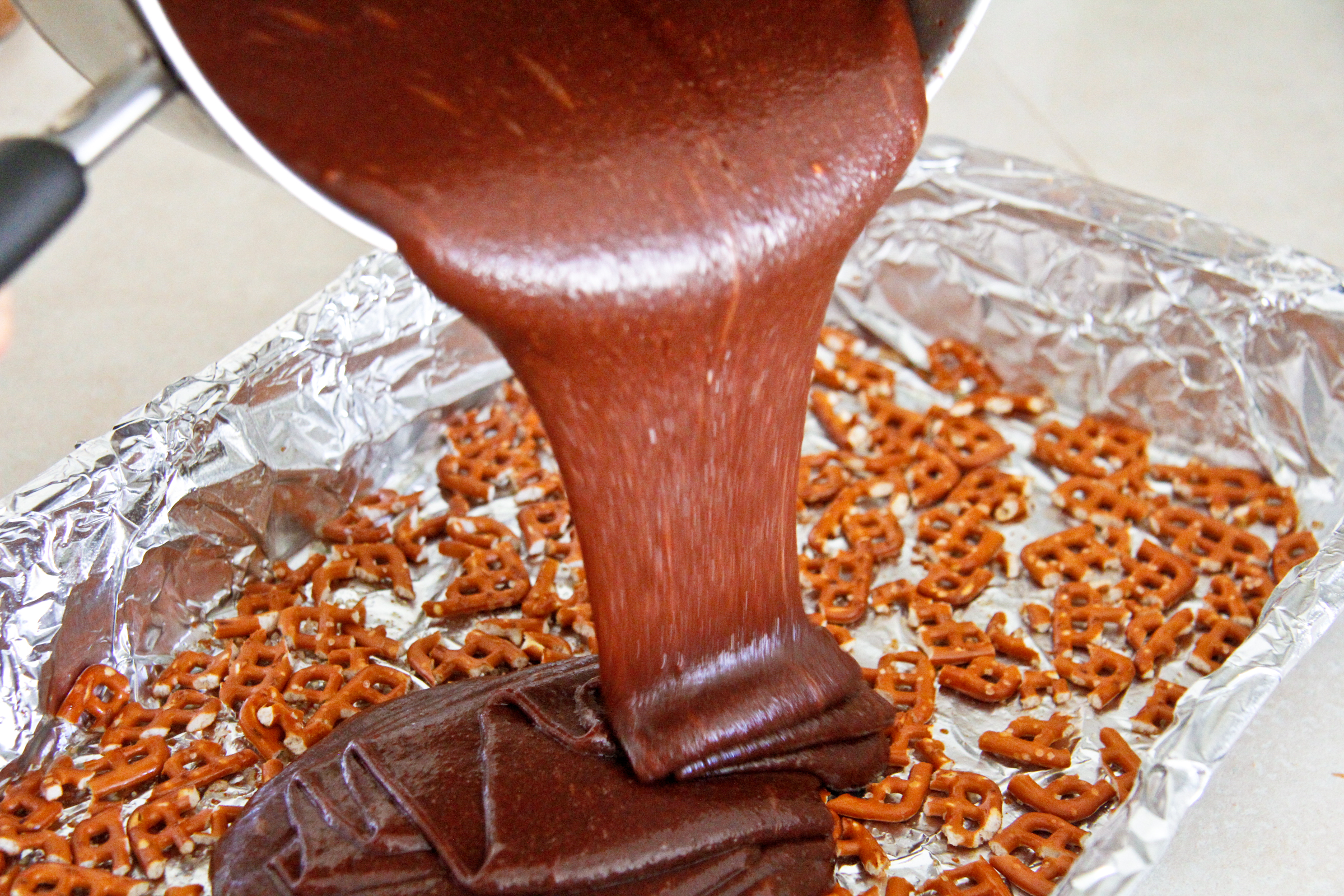 Gently and evenly pour the batter over the pretzels.  If you pour it straight in the center, like a waterfall, most likely, the heavy batter will push the pretzels to the sides of the pan.  You don't want that since you want every brownie to have some pretzel pieces in it.  So kind of zig-zag your batter and get it evenly over all of the pretzels as best you can.  Smooth it out with a spatula.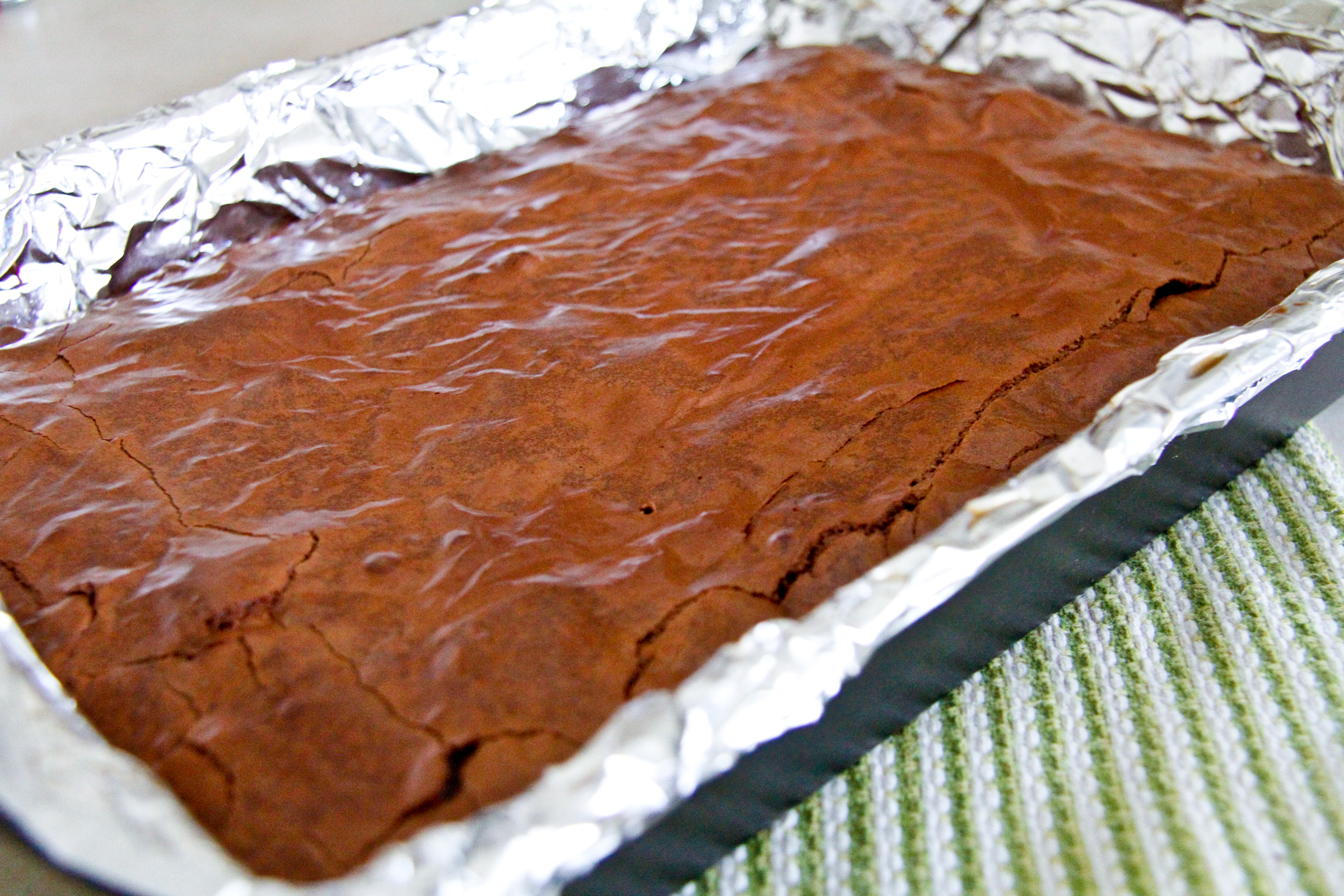 Pop it into a 325F oven for 45 minutes and let it cool.  I love that crackly top.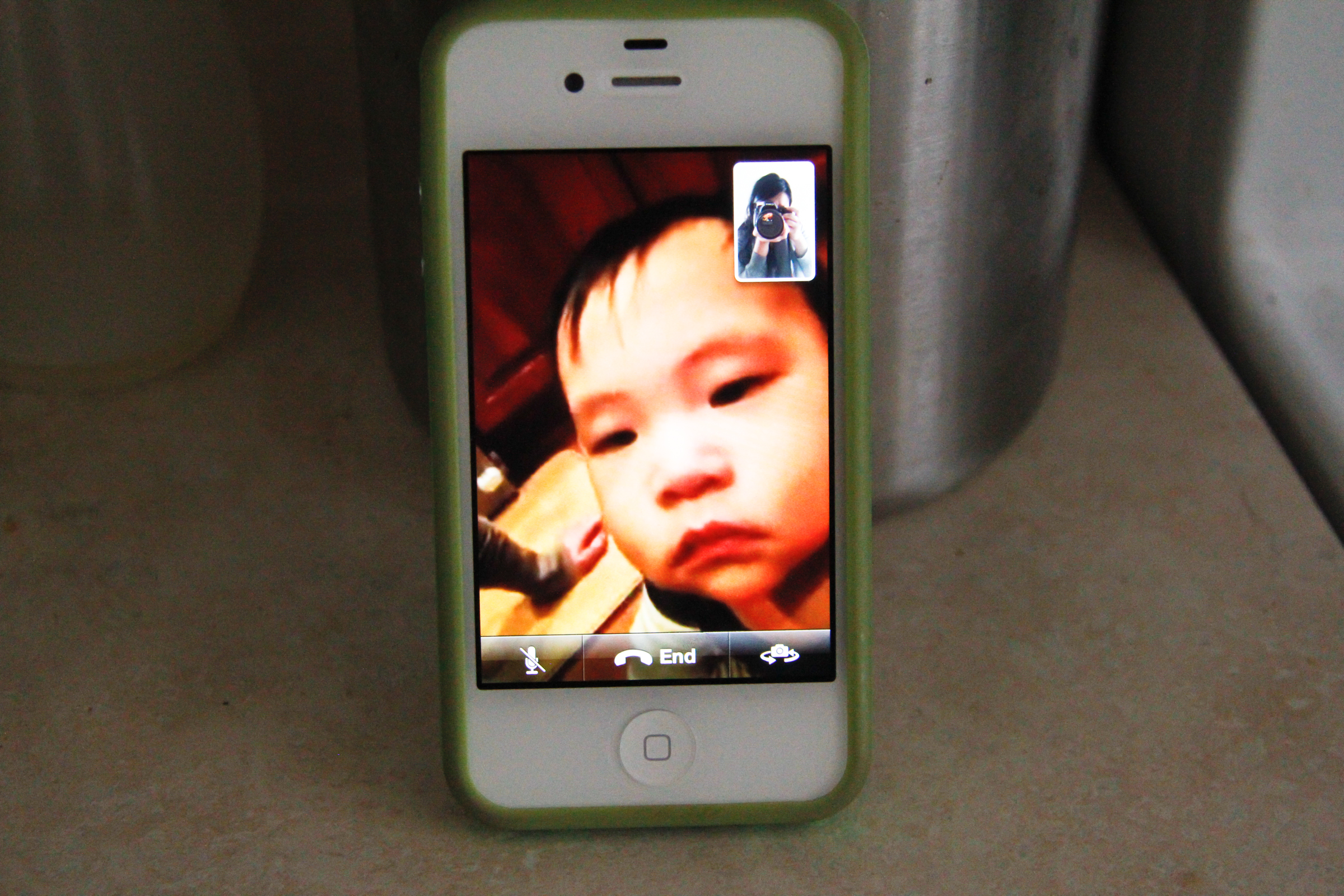 These brownies are so easy to make. You can even take photos of all your steps and video chat with your sister and nephew at the same time.  My little 1 year old nephew was so captivated by what I was doing the entire time.  I can already tell he's a foodie.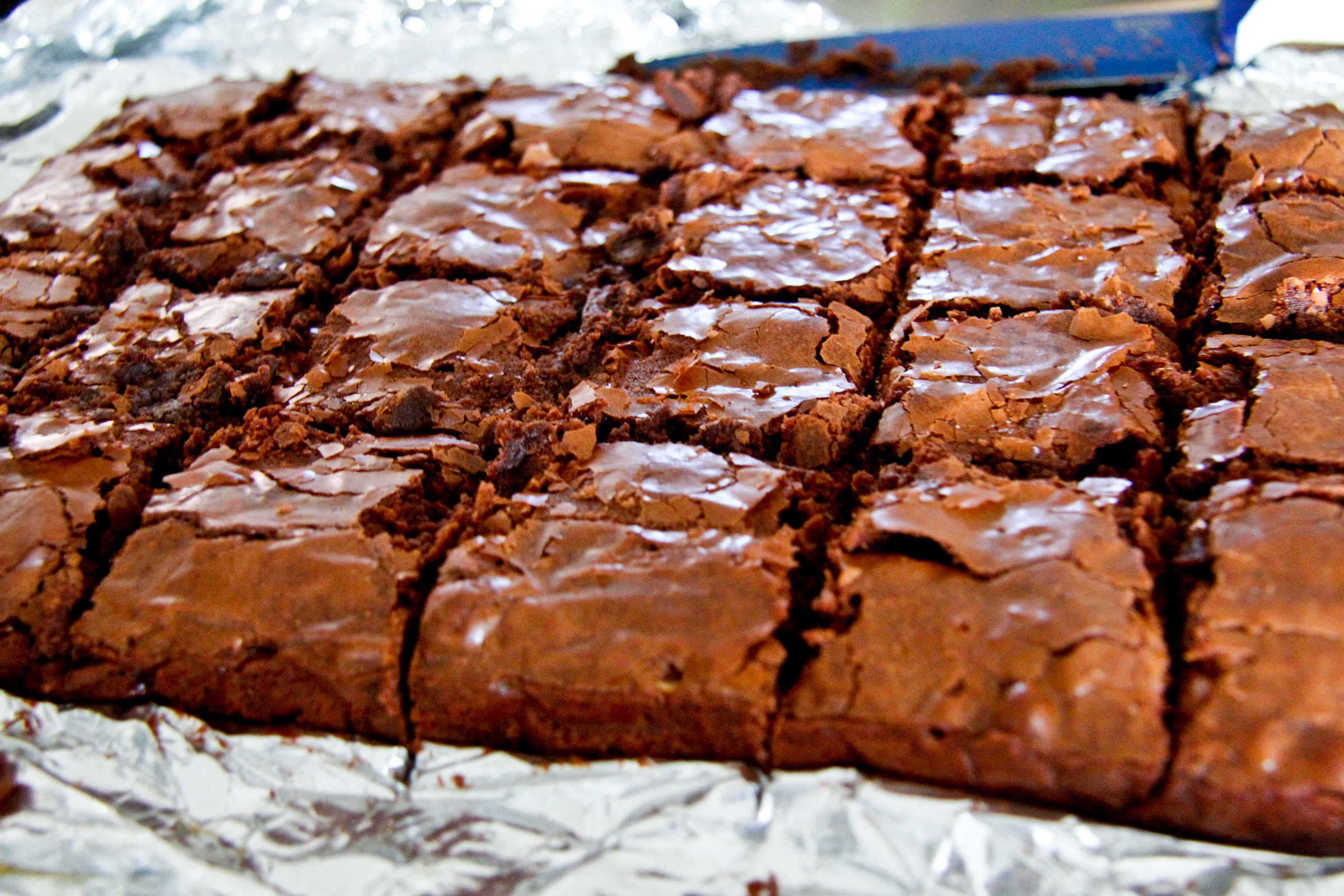 Once your brownies are nicely cooled, just lift out the whole thing from the pan by grabbing the aluminum foil.  That's why you line the pan with aluminum foil… for easy clean up.  Then cut into bars.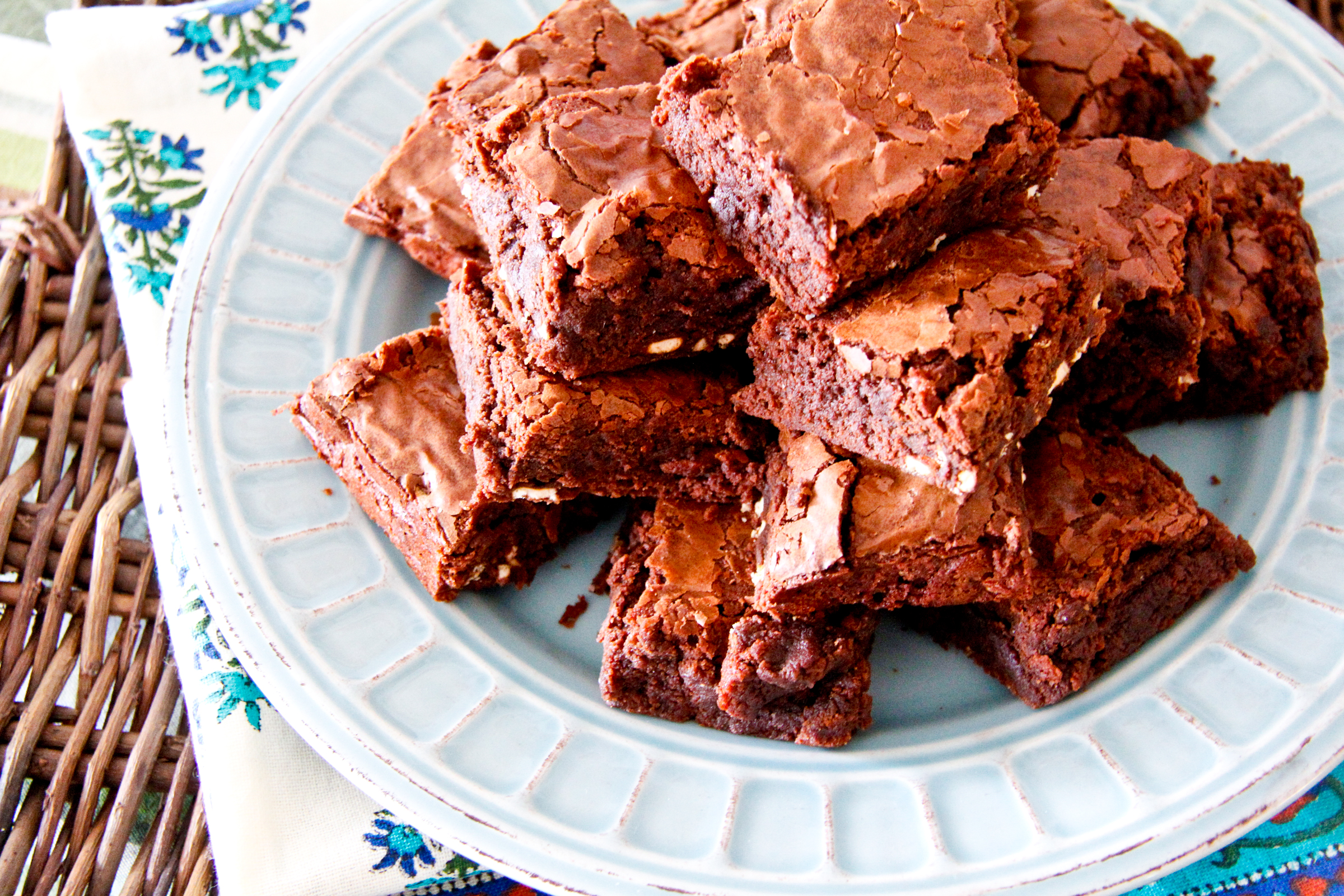 You can be nice and give some away, or you can be a happy greedy pig and keep them all to yourself.  I won't tell you which option I chose.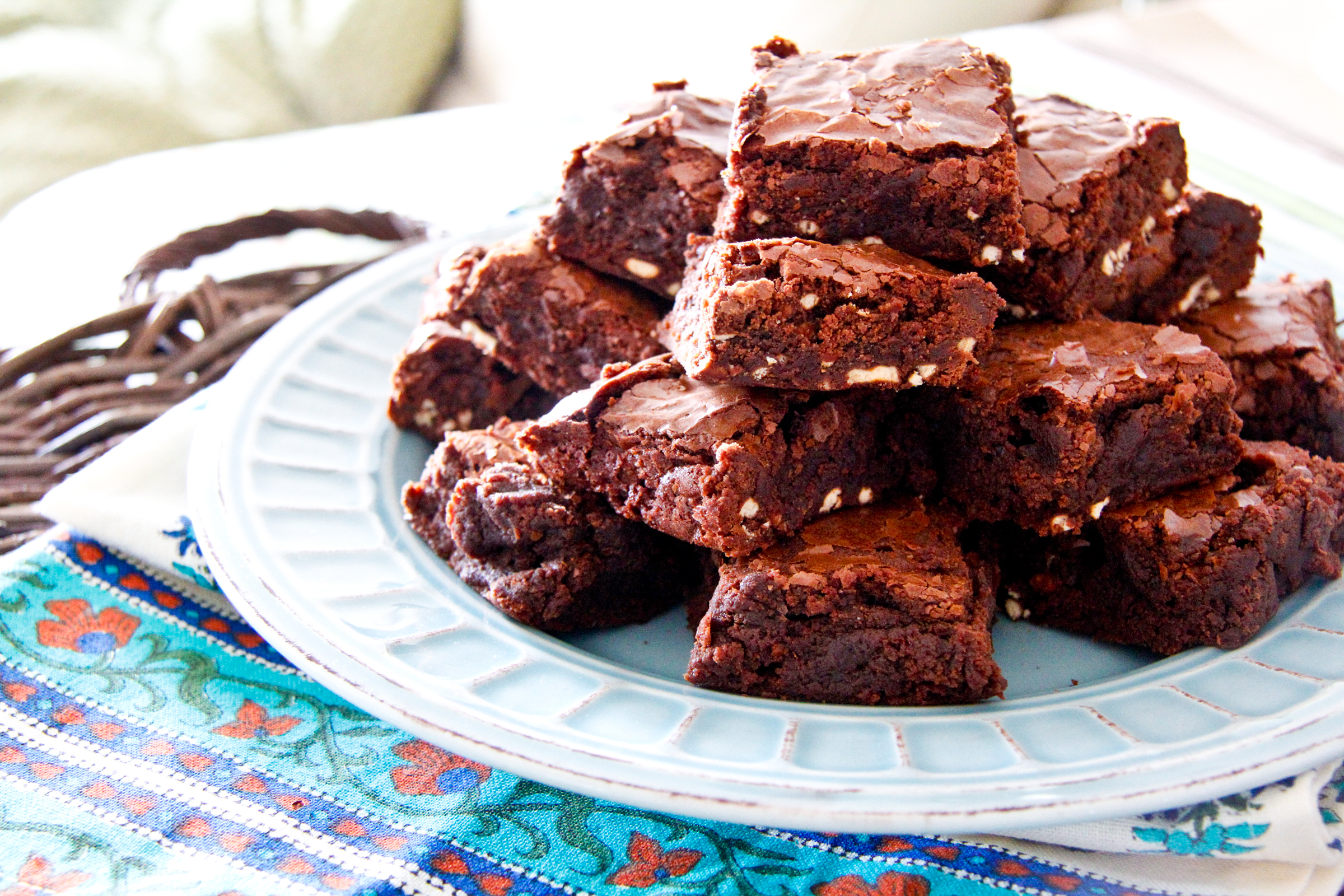 Dive into these sweet and salty fudgy brownies along with a cold refreshing glass of skim milk, or a piping hot cup of coffee with a good friend.  Just try your best not to eat them all in one sitting.  That's why I like to cut mine into smaller pieces, so I can eat more than just one!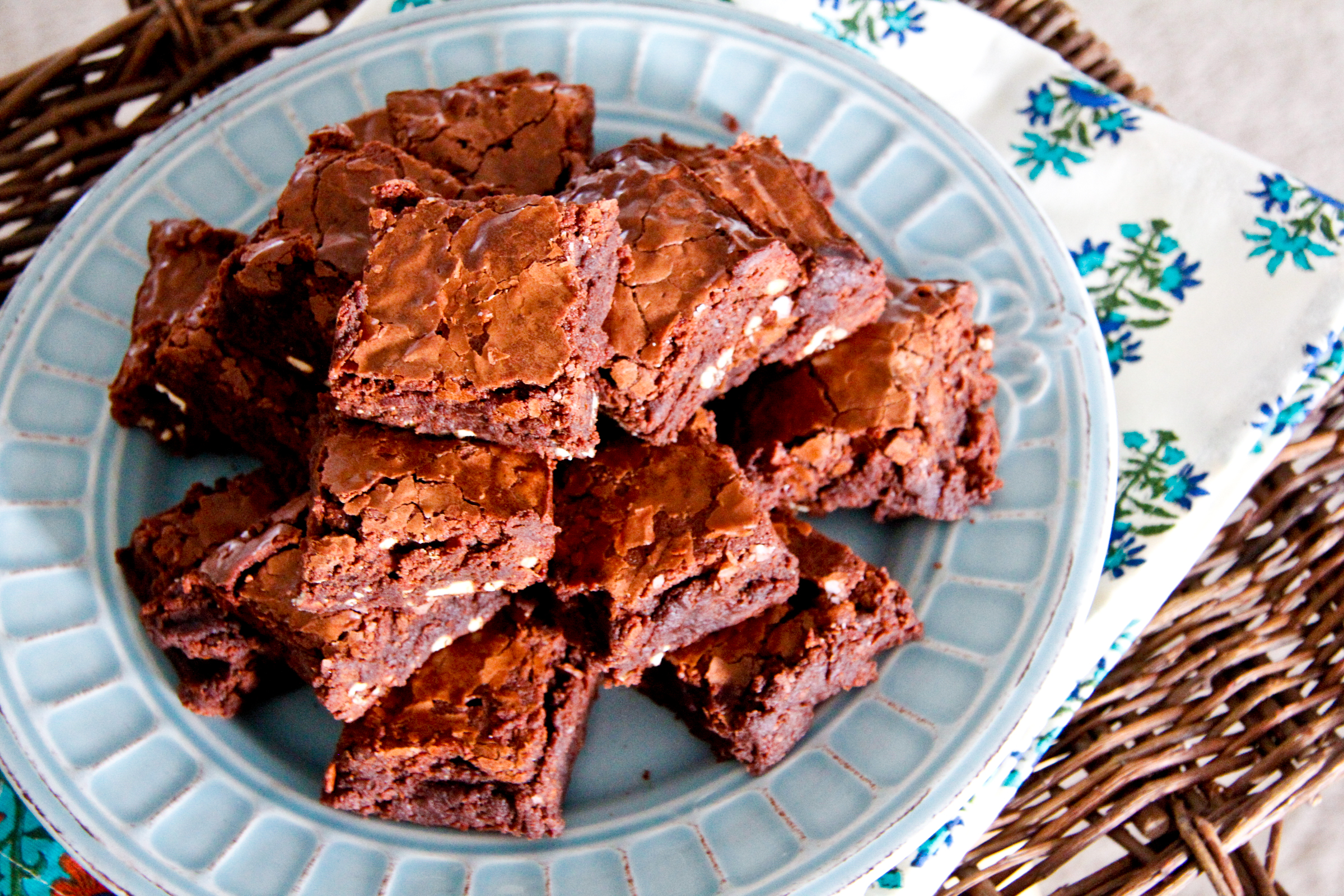 Joe didn't even know that I added pretzels. He just started eating them and then mentioned, "these are really good…" He actually doesn't like chocolate, so I find that to be a real complement coming from him.  When I told him that he probably liked it because of the pretzels, he goes, "Oh… that's what that is…" So the pretzel taste is pretty subtle, and I think anyone will enjoy it.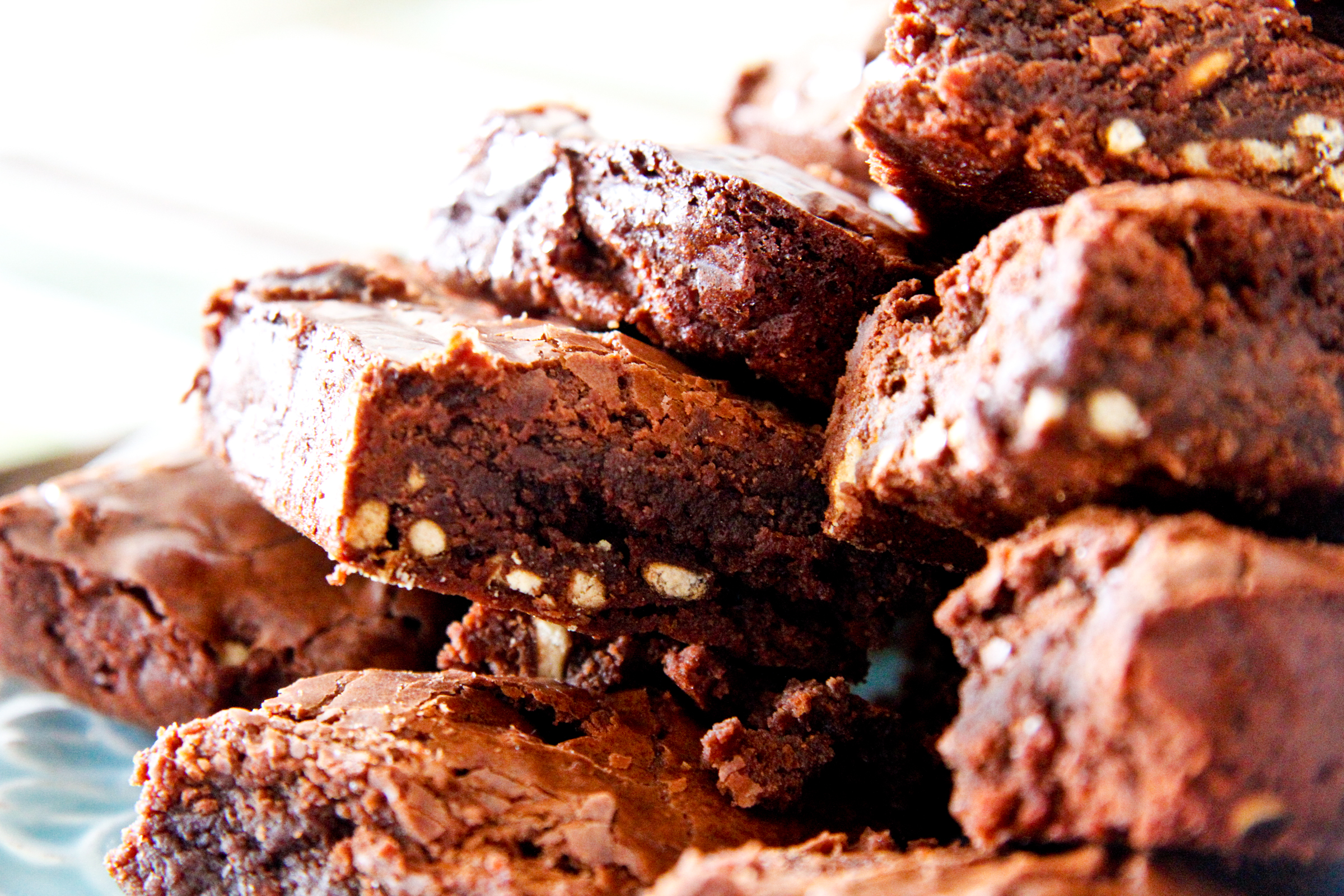 What's your favorite part of a brownie?  Mine are the edges and corners.  I love how they're slightly crisp and chewy.  They are the best.  But let's be real here.  With fudgy pretzel brownies, I don't discriminate.  I'll take any piece, any way, any day.

Fudgy Pretzel Brownies
Sweet, salty, chewy, and a hint of crunch.
Ingredients
1 ½ cups broken (not crushed) pretzel pieces
2 cups semi-sweet chocolate chips (a 12 oz bag)
1 stick unsalted butter
¾ cups white sugar
¾ cups brown sugar
4 eggs
1 teaspoon vanilla
1 cup flour
1 teaspoon kosher salt (or ½ teaspoon table salt)
Nonstick cooking spray
Instructions
Preheat the oven to 325 F.
Line a 9x13" baking pan with foil and then spray with nonstick cooking spray. Add a layer of broken pretzels evenly over the bottom of the pan. Be sure that the extra salt crumbs from the bottom of the bag don't fall in the pan, or your brownies will end up being too salty!
In a pot, set over medium low heat, melt the chocolate chips along with the butter. Off the heat, whisk in the sugars. Let the mixture cool slightly.
Whisk in the eggs, one at a time, and add in the vanilla. Stir in the flour and salt. Mix well.
Spread the batter carefully into the pan, making sure that the pretzels remain in an even layer. Bake for 45 minutes, or until a toothpick inserted into the batter comes out clean. Cool and cut into bars.