Roasted Cauliflower with Cumin and Chili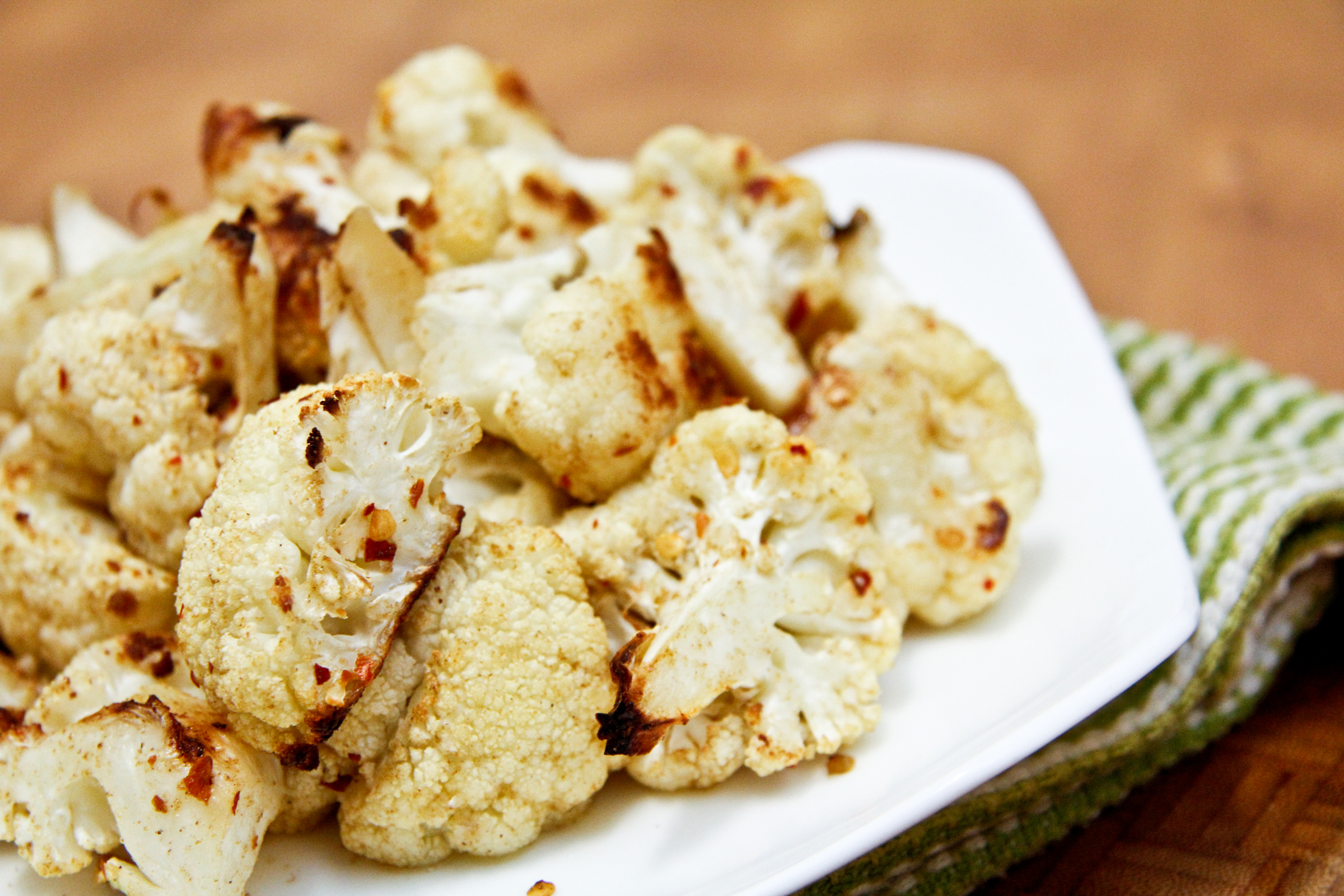 So I wish I could be posting a "how to roast a turkey" entry for you, but this year, I'm not cooking for Thanksgiving at all!  So instead, I leave you with a simple side dish that you could use to mix up the old corn and green bean casserole routine. First off, if you think that cauliflower is boring, join the club! Even though it's supposed to be good for you, I always considered it as a "useless" vegetable. There was nothing exciting about the taste or appearance to me. But after roasting it with cumin, I take all of that back.  
I don't know why, but one day for no particular reason at all, I decided to buy a head of cauliflower. At first I imagined that I would steam and puree it, or douse it with some kind of tasty sauce. But after a while, it just ended up being like that kid who gets picked last in gym class. Finally, I felt sorry for it and decided to fish it out of the corner of my fridge.
Roasting is the quickest way to transform any kind of vegetable, because it makes it caramelized around the edges and a little sweeter. So that's what I finally decided to do with my little cauliflower. But to make sure it had enough of a vibrant tasty boost, I added cumin and crushed chili flakes for a twist. Let me tell you, this was one of my smartest ideas yet!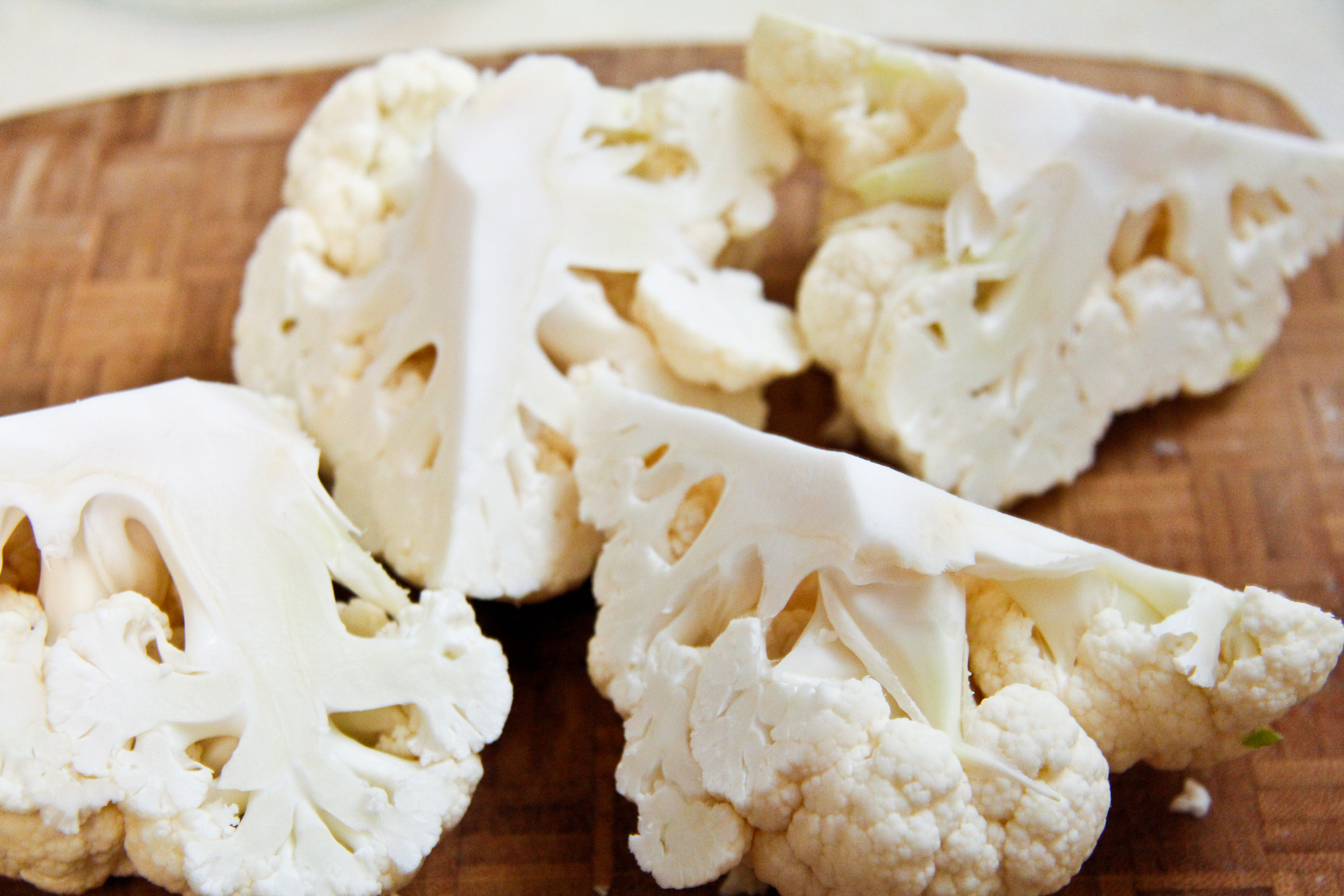 I guess if you don't have ground cumin in your pantry, you can still make this recipe, but you will be missing out on that extra "yum, what is that" quality. Cumin is smoky, fragrant, exotic, and deep.  And paired with my favorite staple ingredient, crushed red chili flakes, it is sensational.
So you cut your cauliflower into florets, but make sure they're not too small.
Then in a small bowl, you make a spiced oil.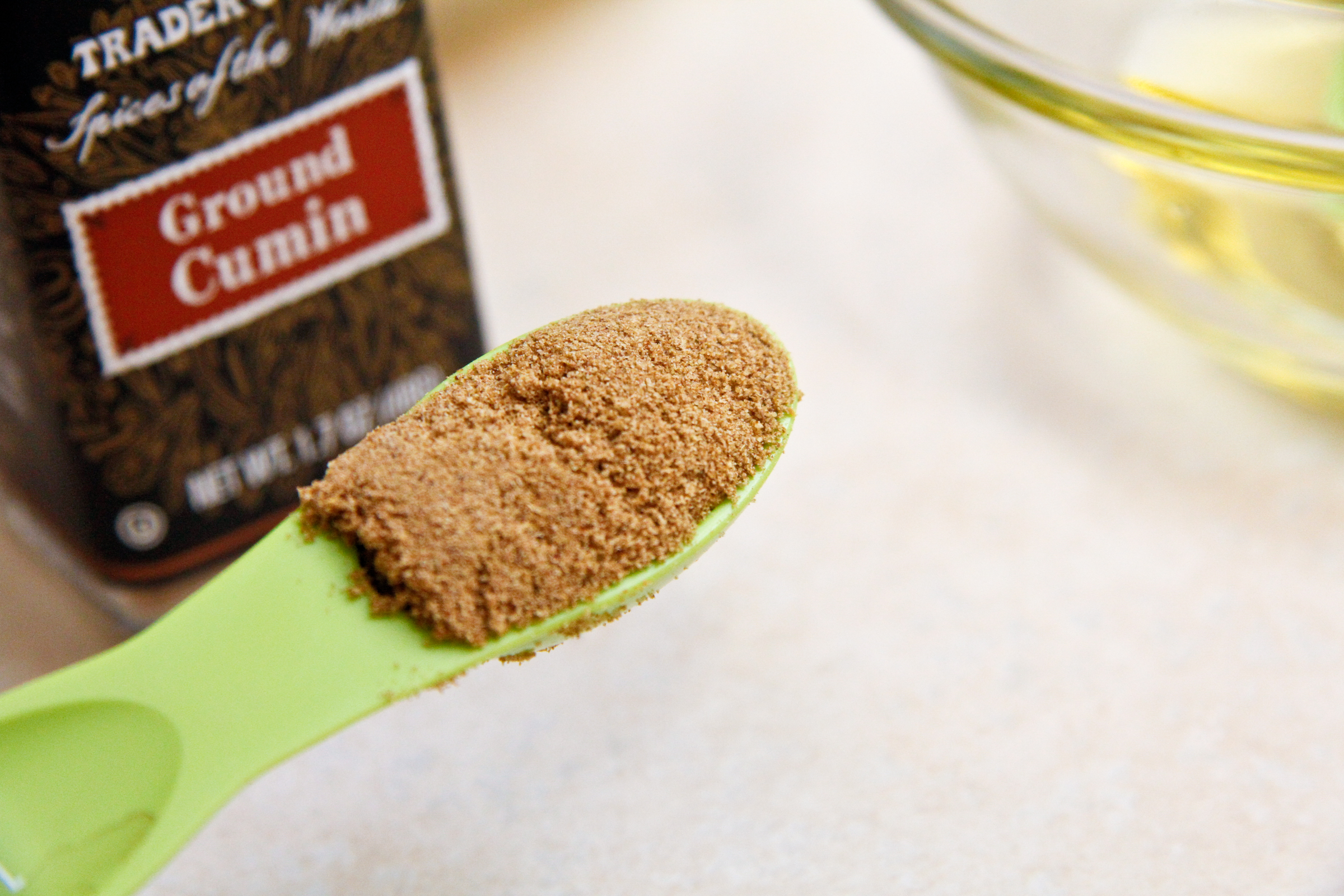 With of course, some ground cumin…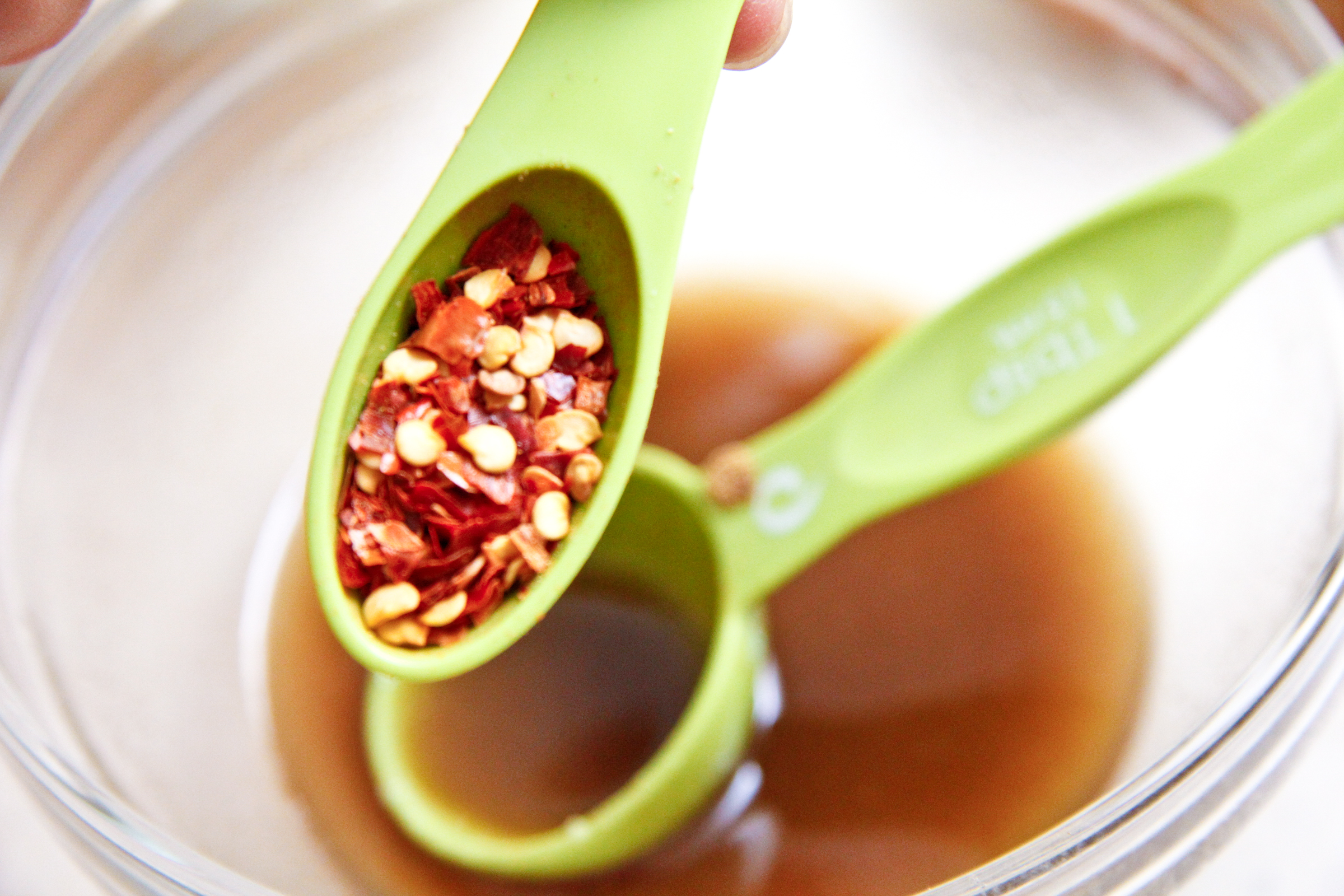 and crushed red chili flakes.  That's all.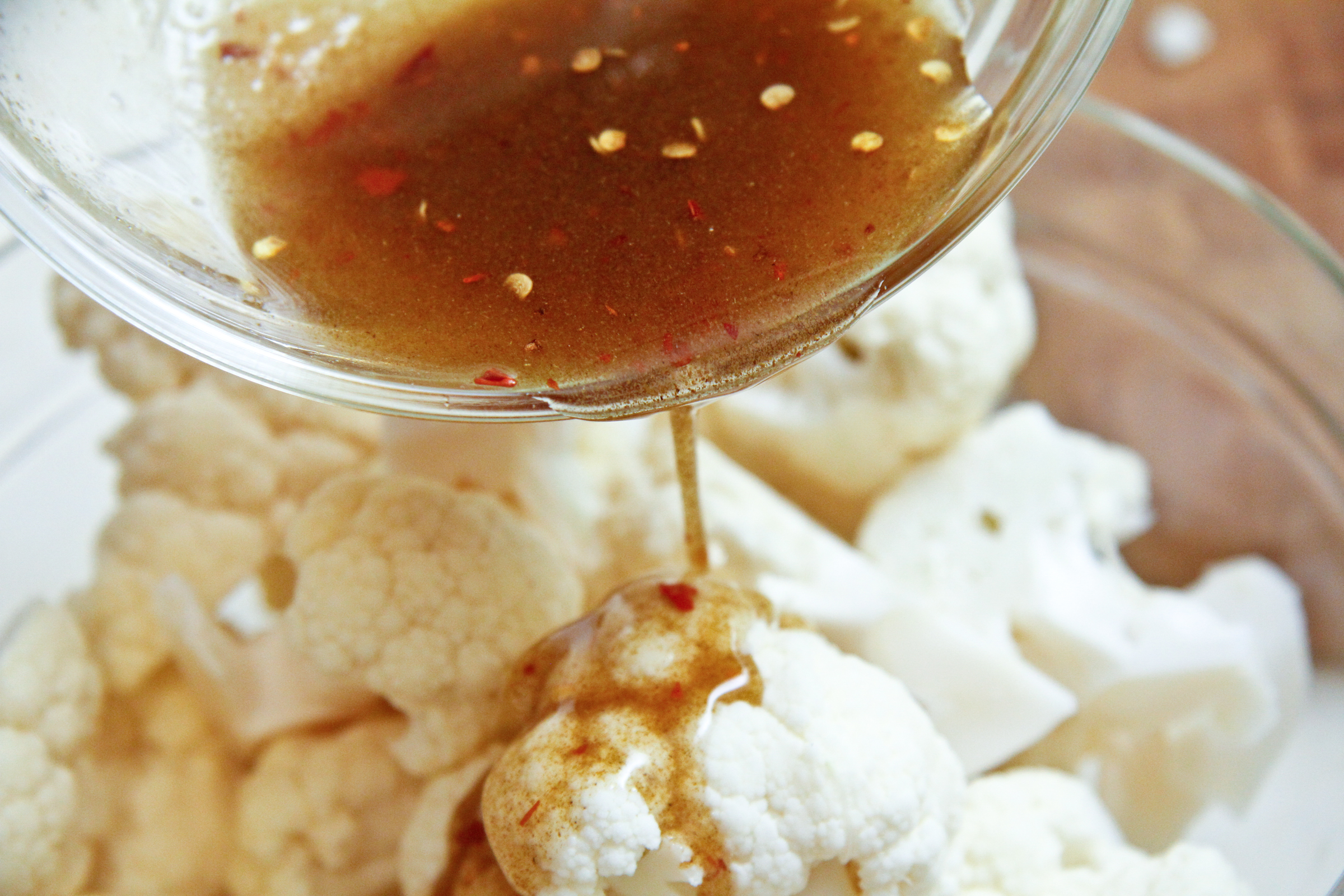 You put your florets into a large bowl and pour that gorgeous oil on top.  Toss your florets well and spread them out onto a baking sheet.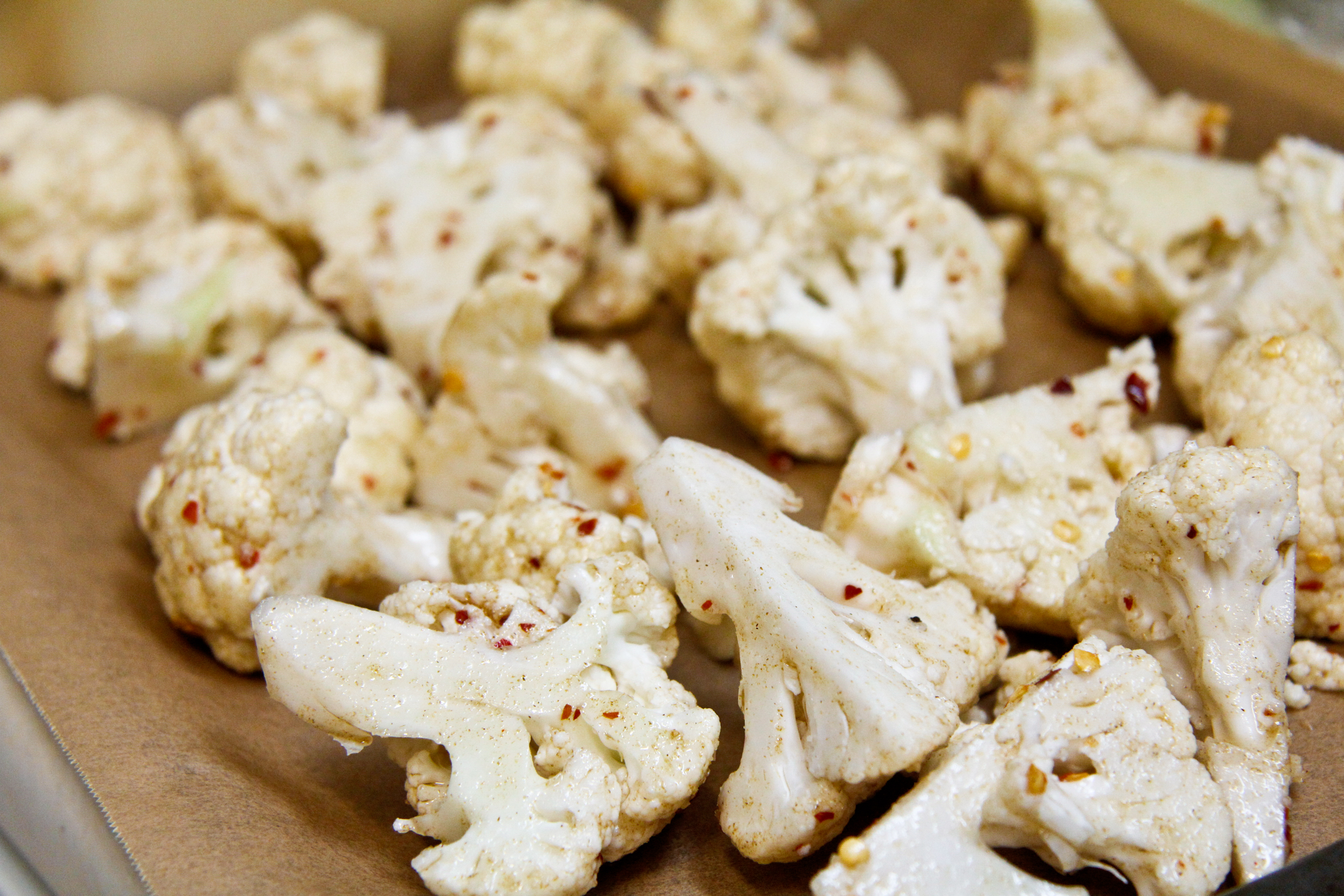 I covered my pan with parchment paper because I hate doing dishes. Sprinkle your florets with kosher salt only AFTER they're spread out on the pan. If you try to add it while they're still in the bowl, you will most likely be left with some bland florets and some overly- salty ones.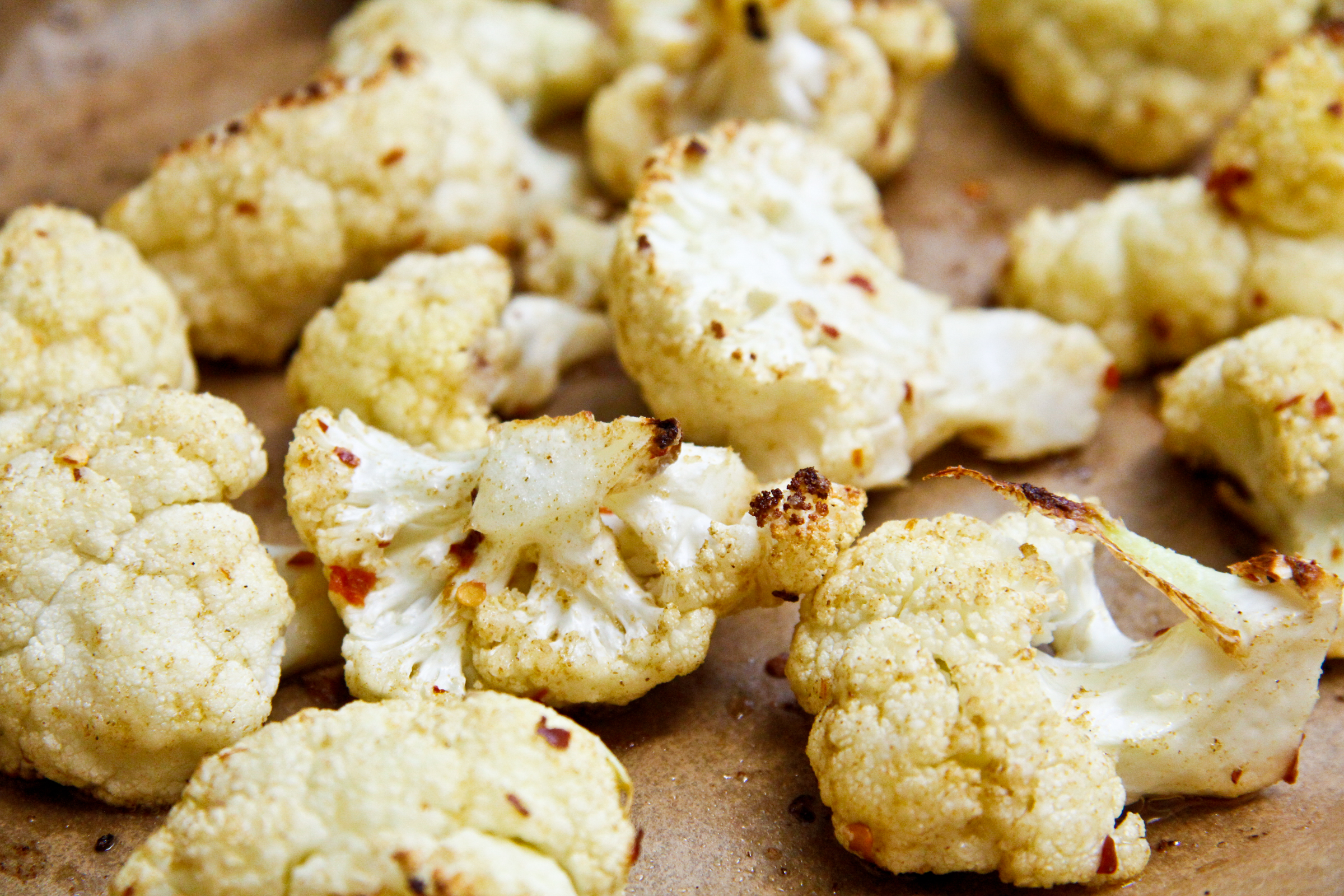 Then pop it into a 400 degree oven for 15-20 minutes, and you will have slightly charred, beautifully smoky, caramelized cauliflower.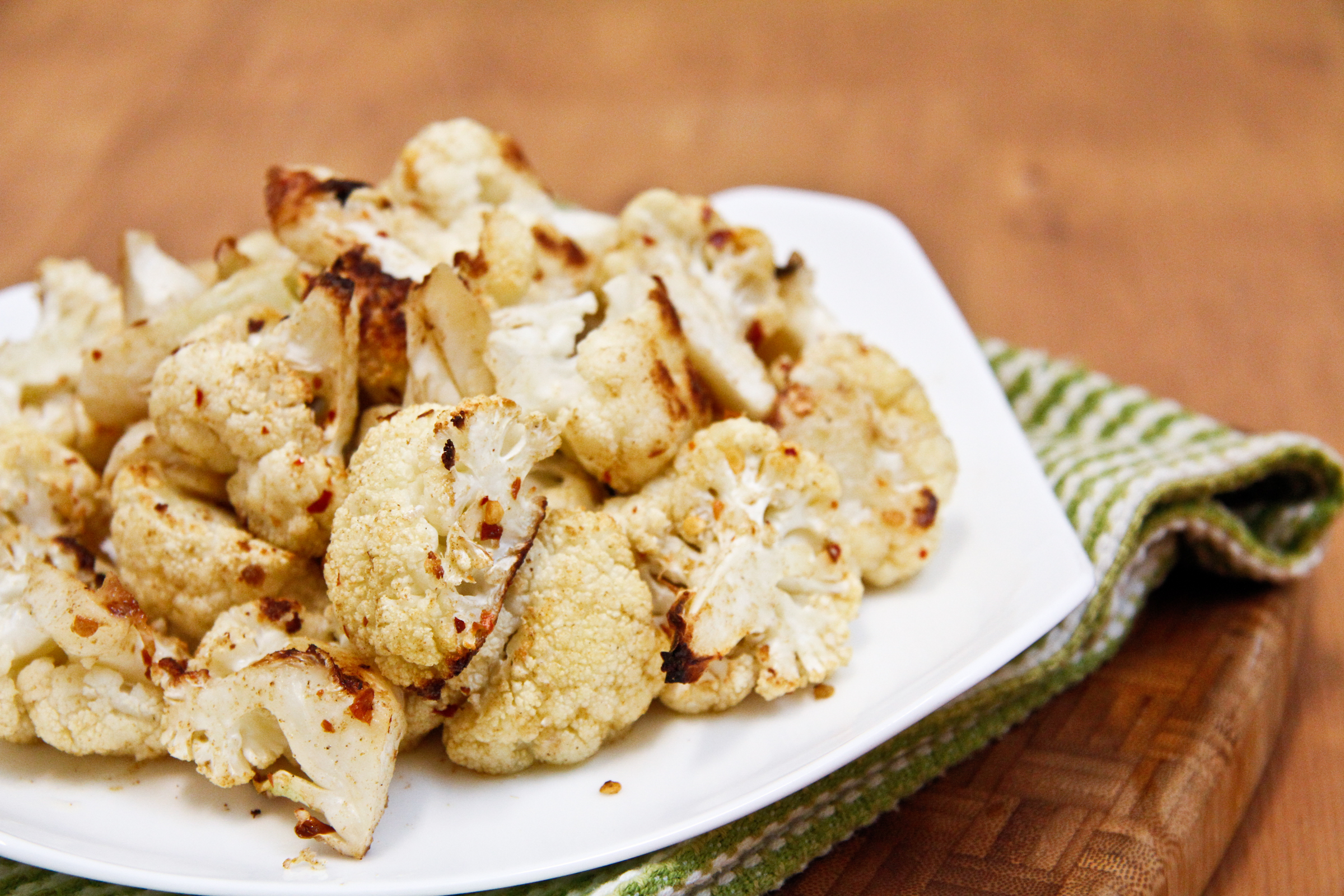 These roasted florets make a great side dish alongside some chicken, steak, or fish.  But for Thanksgiving it will be awesome with your turkey, ham, and cranberry sauce.  I highly suggest you give this simple recipe a try.  And if you want some more Thanksgiving side dish ideas, check out my warm corn salad, and brussel sprouts with bacon recipes.  Happy Thanksgiving!

Roasted Cauliflower with Cumin and Chili
Something magical happens to cauliflower when you roast it in the oven and sprinkle it with cumin.
Ingredients
1 head of cauliflower, trimmed & cut into florets
4 tablespoons olive oil
1 teaspoon ground cumin
½ teaspoon crushed red chili flakes
½ teaspoon kosher salt, or more to taste
Instructions
Preheat your oven to 400 degrees.
Remove leaves and core from the cauliflower and cut into florets. Put into a large bowl.
In a small bowl, add oil, cumin, and crushed red chili flakes. Mix together and drizzle over the florets. Toss the florets with the oil, making sure everything is well coated.
Pour the florets out over a baking sheet lined with parchment paper, and spread them out. Sprinkle the kosher salt lightly and evenly over the florets and gently toss again on the sheet. Start out by under-seasoning and sprinkle with more salt if needed after the cauliflower comes out of the oven at the end. You can always add more salt, but you can't take it away.
Bake in the oven for 15-20 minutes, depending on desired firmness. Do not roast for too long, or the cauliflower will get mushy. Taste and adjust the seasonings with more salt if needed.