How to Make Mock Maki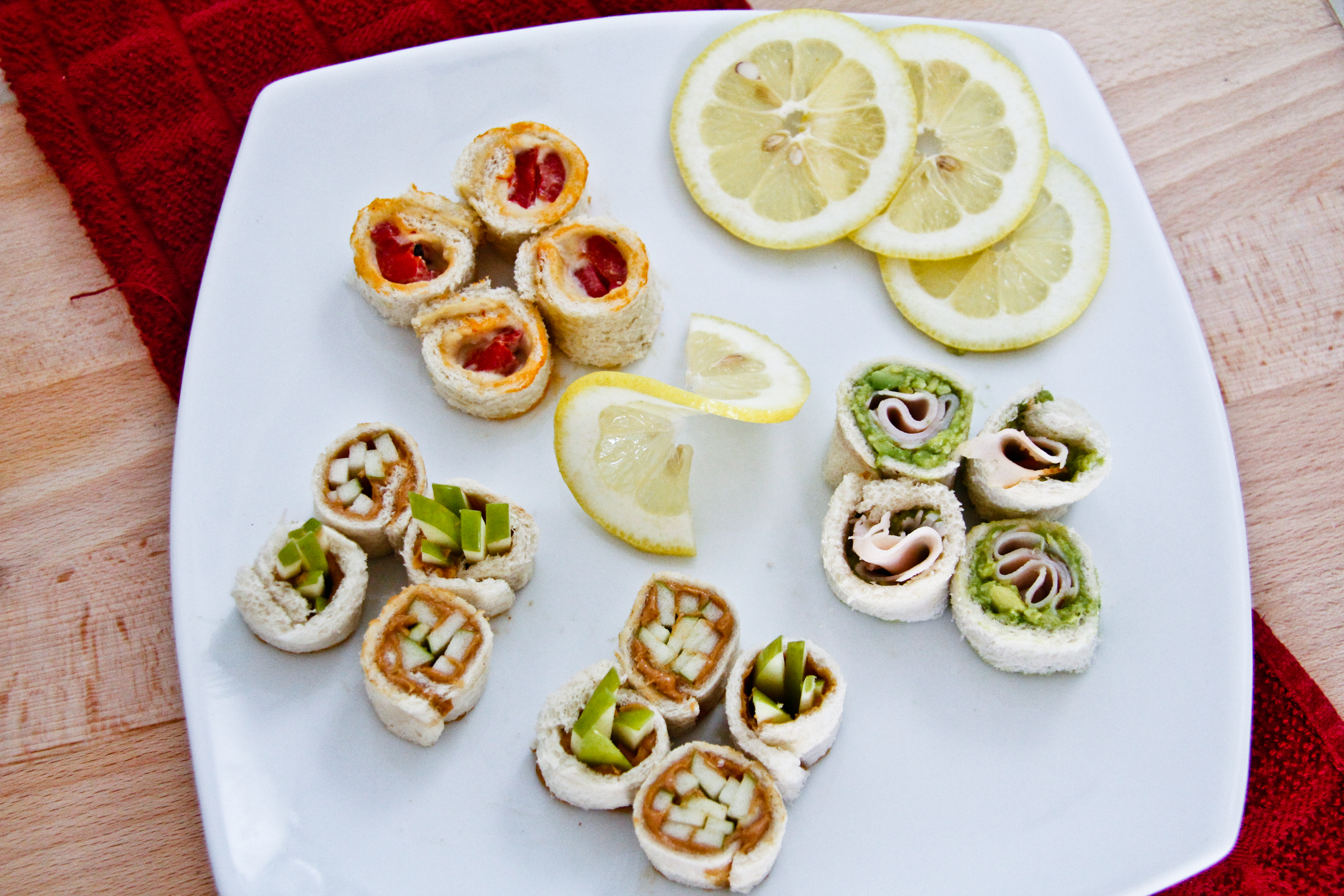 I don't mean to sound ungrateful towards my hard working mom, but when I was a kid, I had the most boring brown bag lunches ever. I just remember being jealous of my friend's ever-changing tasty looking treats and artfully crafted sandwiches, while I chomped down on my squished ham and cheese, wrapped in aluminum foil, and sipped my Capri Sun. I wrote about my experience in an article for kokoliving.com's online magazine, and provided a recipe for an "American style bento box." It sure would've been awesome to sit down at the cafeteria table every now and then with one of those.  
Today, I wanted to focus on posting photos and instructions on how to make kid-friendly mock maki that goes inside of the bento. There's no rice or raw fish involved. All you need are ordinary sandwich ingredients! Here's the how-to…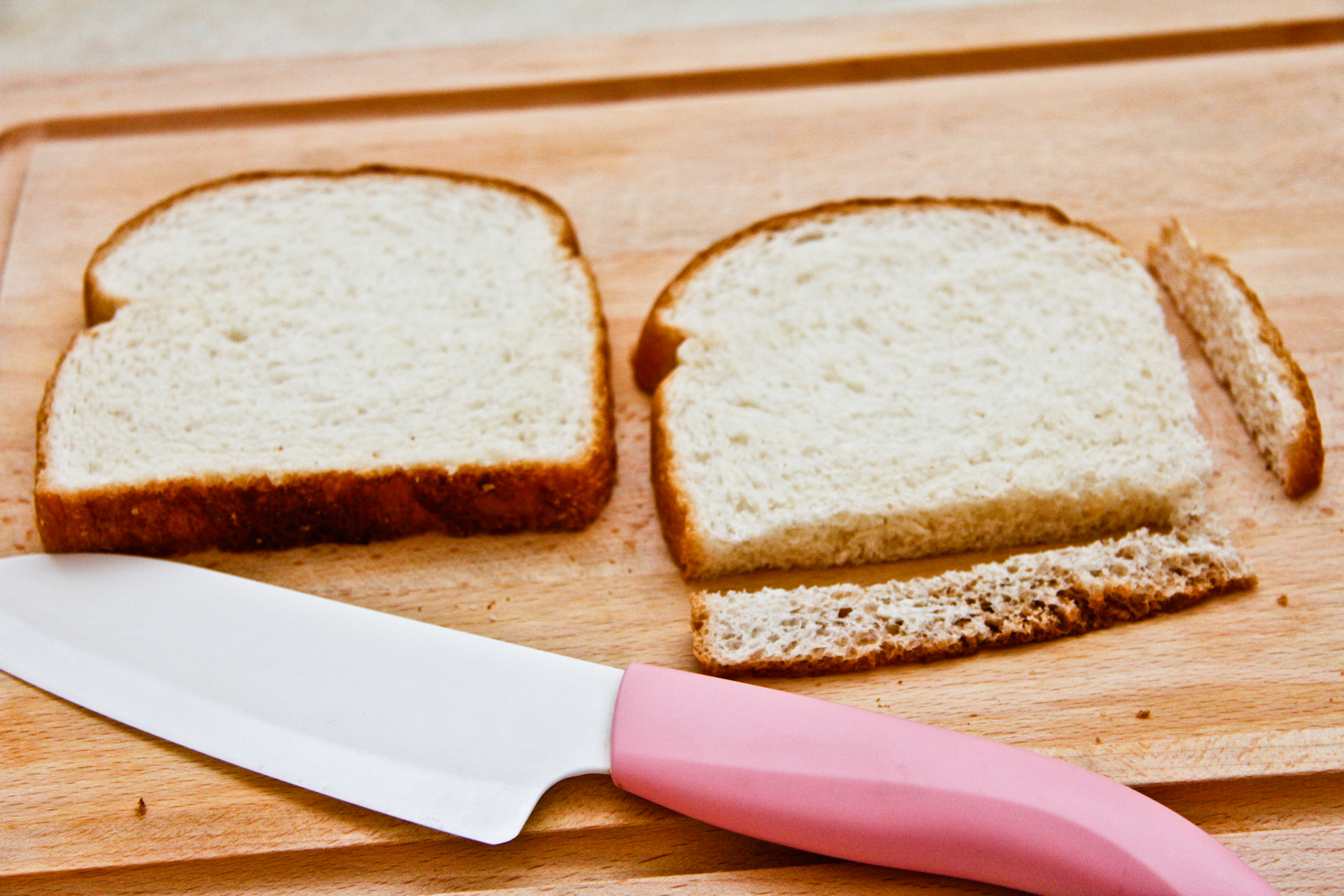 Grab two slices of bread, any kind you want. I used white just so it would look more like the "rice" you'd see on real maki. If you want wheat, go with it. I guess it could look like brown rice!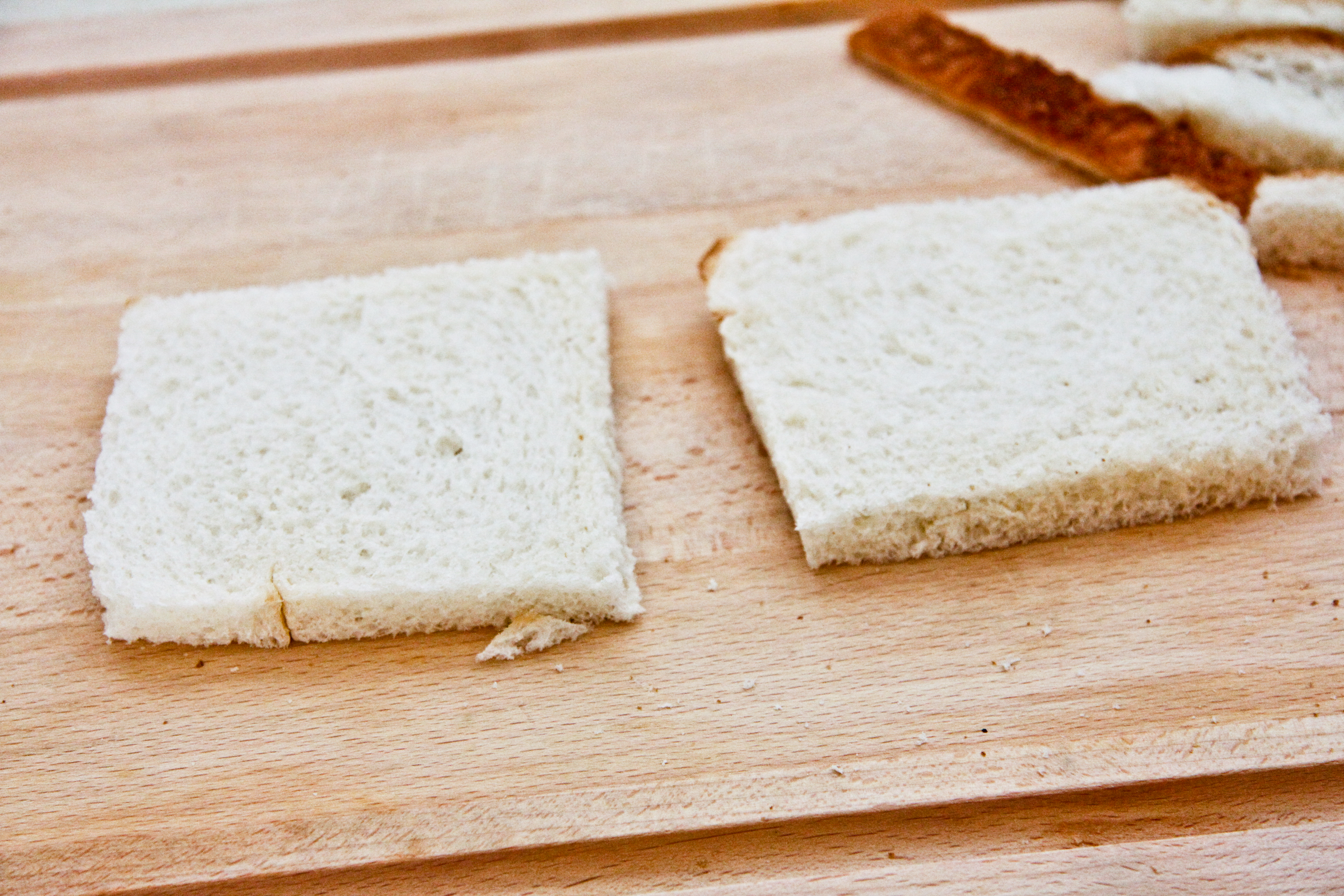 Cut off the crusts. If you're cheap like me, save the crusts in a ziplock bag and freeze them. Then grind them up the next time you need bread crumbs.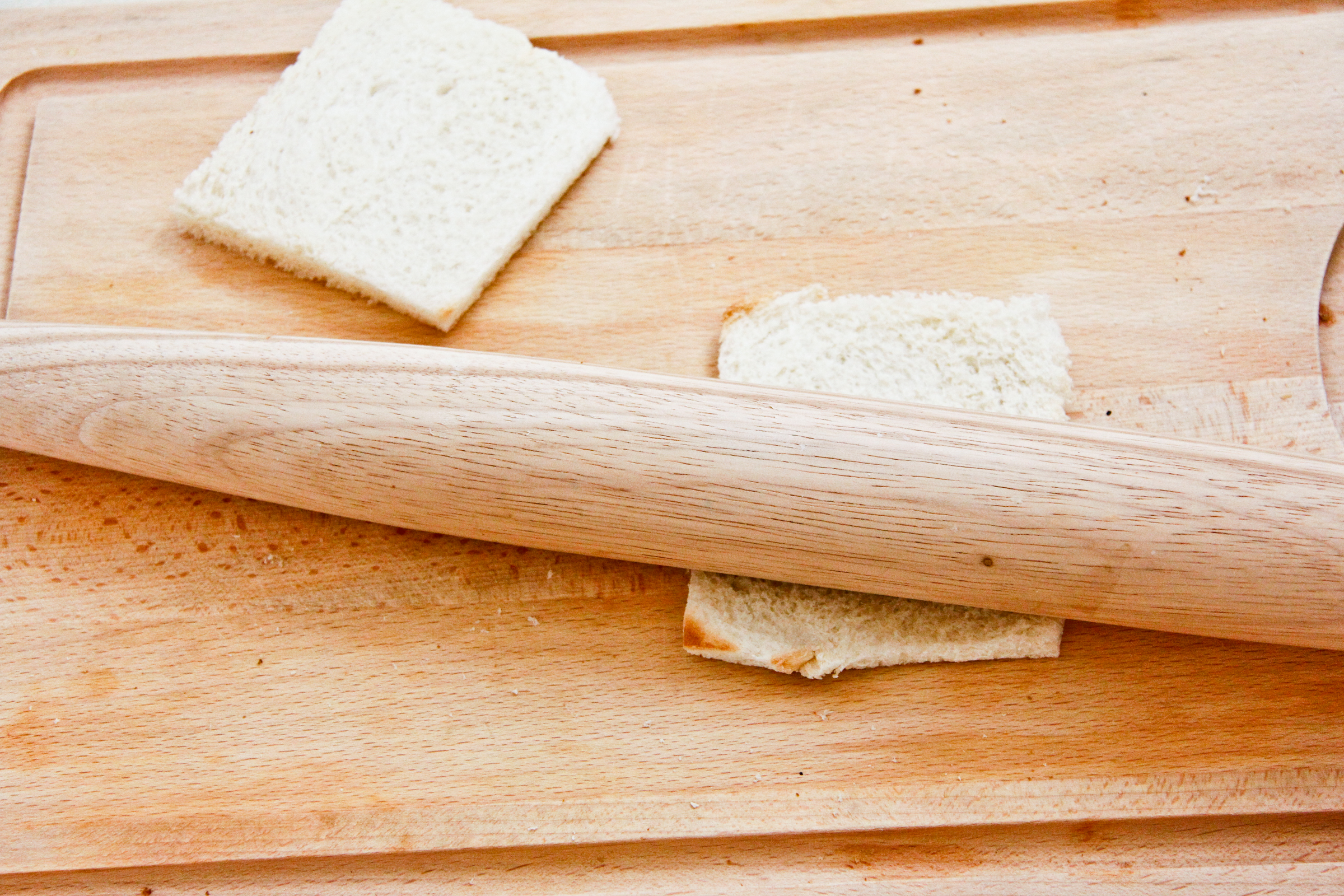 Roll the suckers flat with a rolling pin, wine bottle, or whatever you have. Don't have any of that? Just squish the bread with your hands.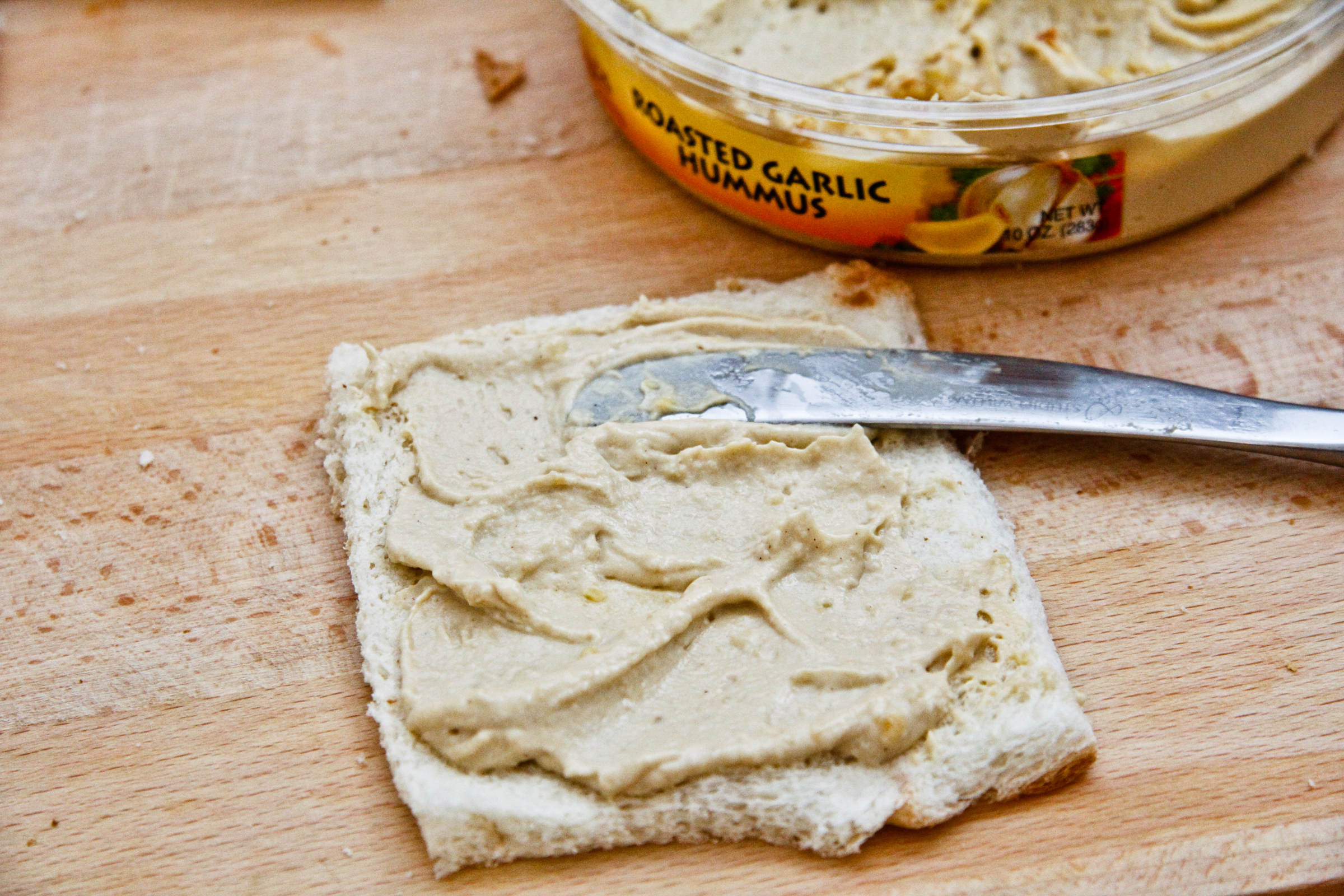 Then carefully think of what combination of ingredients would work well together and use what you want. In the recipe below, I have several combination suggestions. Just make sure one of the ingredients is something you can spread on the bread. Just be generous so you can see it when it's cut.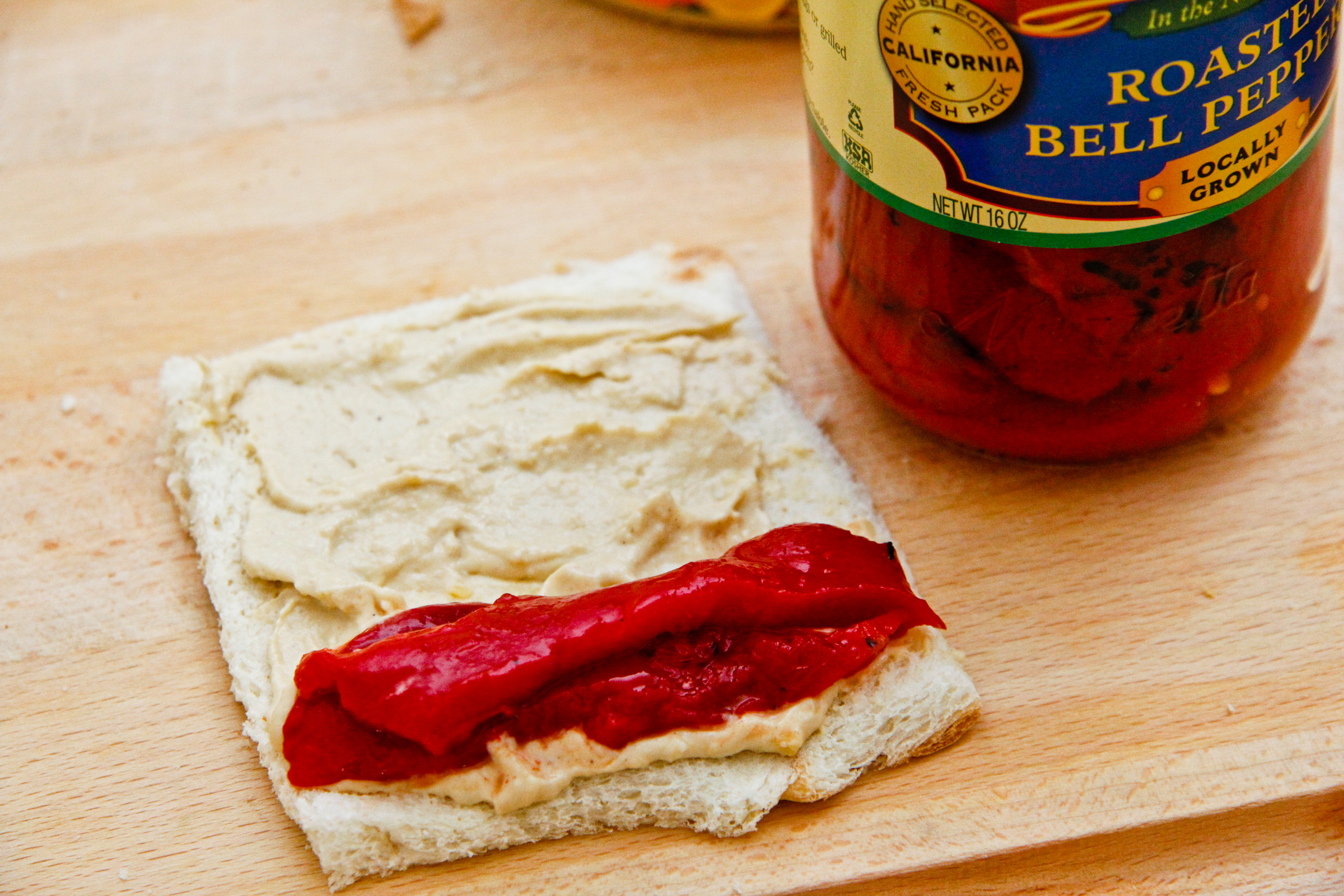 In this case, I used hummus and roasted red peppers from a jar. Align the peppers all in one row, and only at the bottom.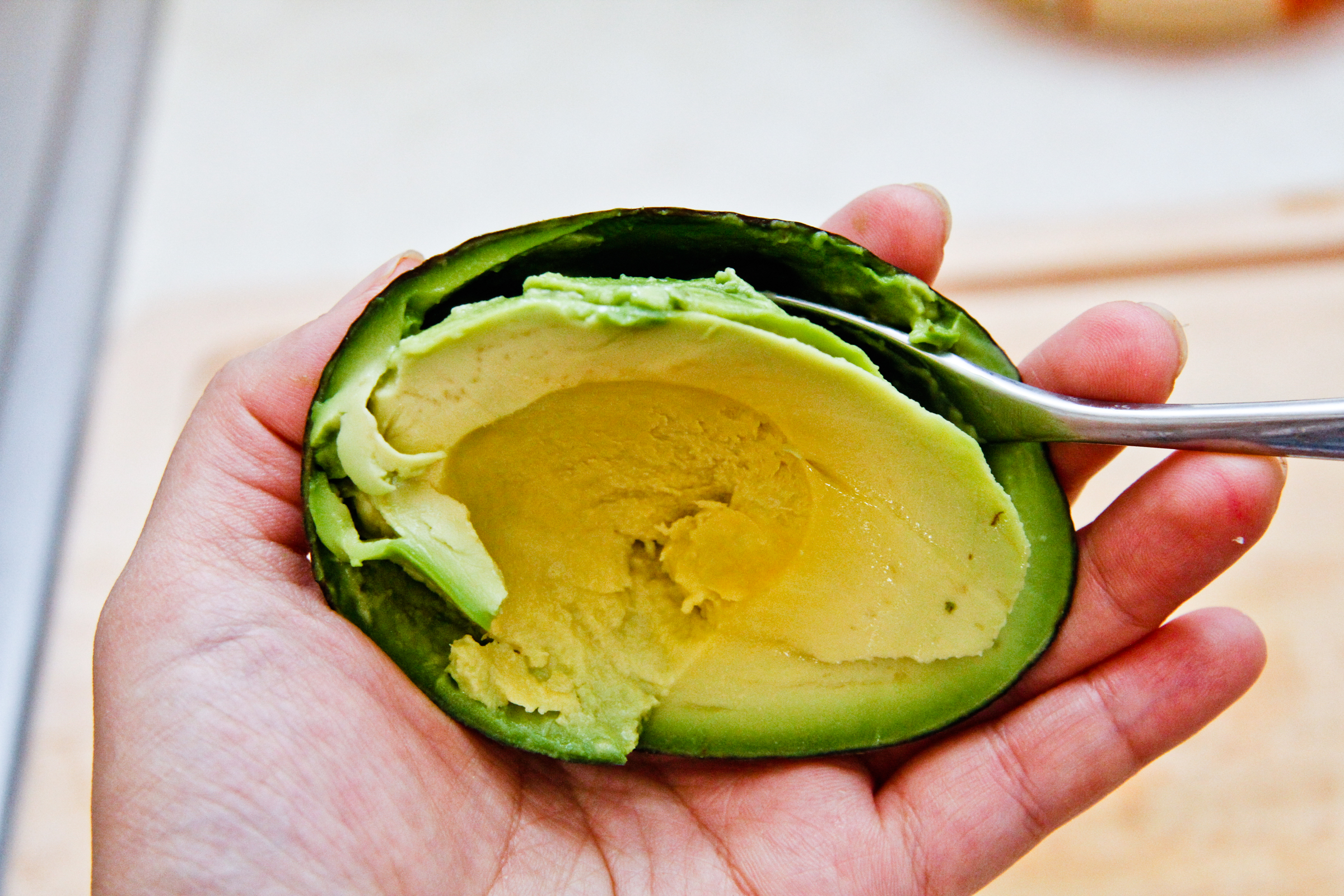 The next possible combo is avocado and turkey. Scoop and mash the avocado…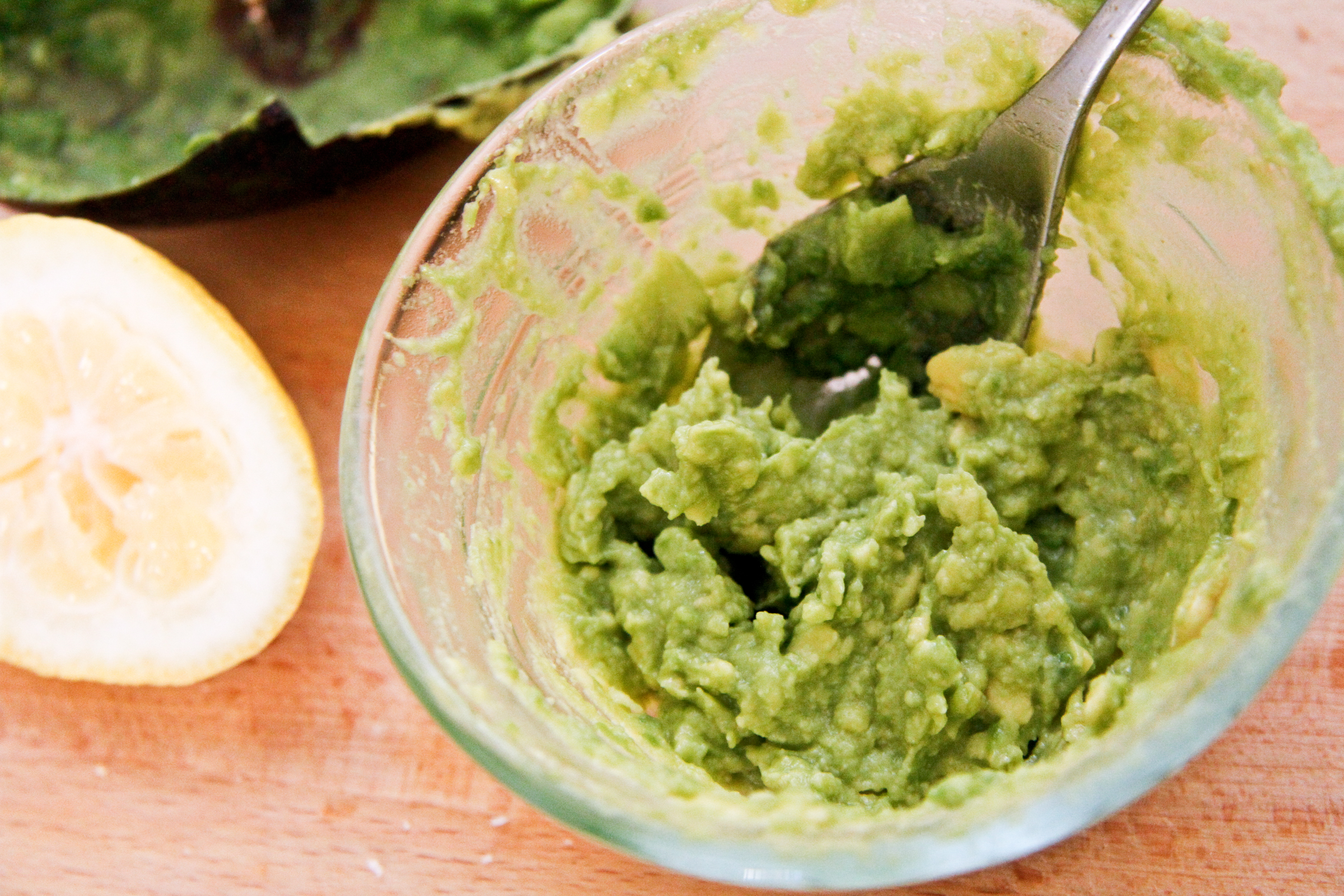 then squirt a little bit of lemon, to keep the green looking vibrant.  It helps to add a pinch of salt to the avocado too.  And be careful with the lemon, don't go nuts with it.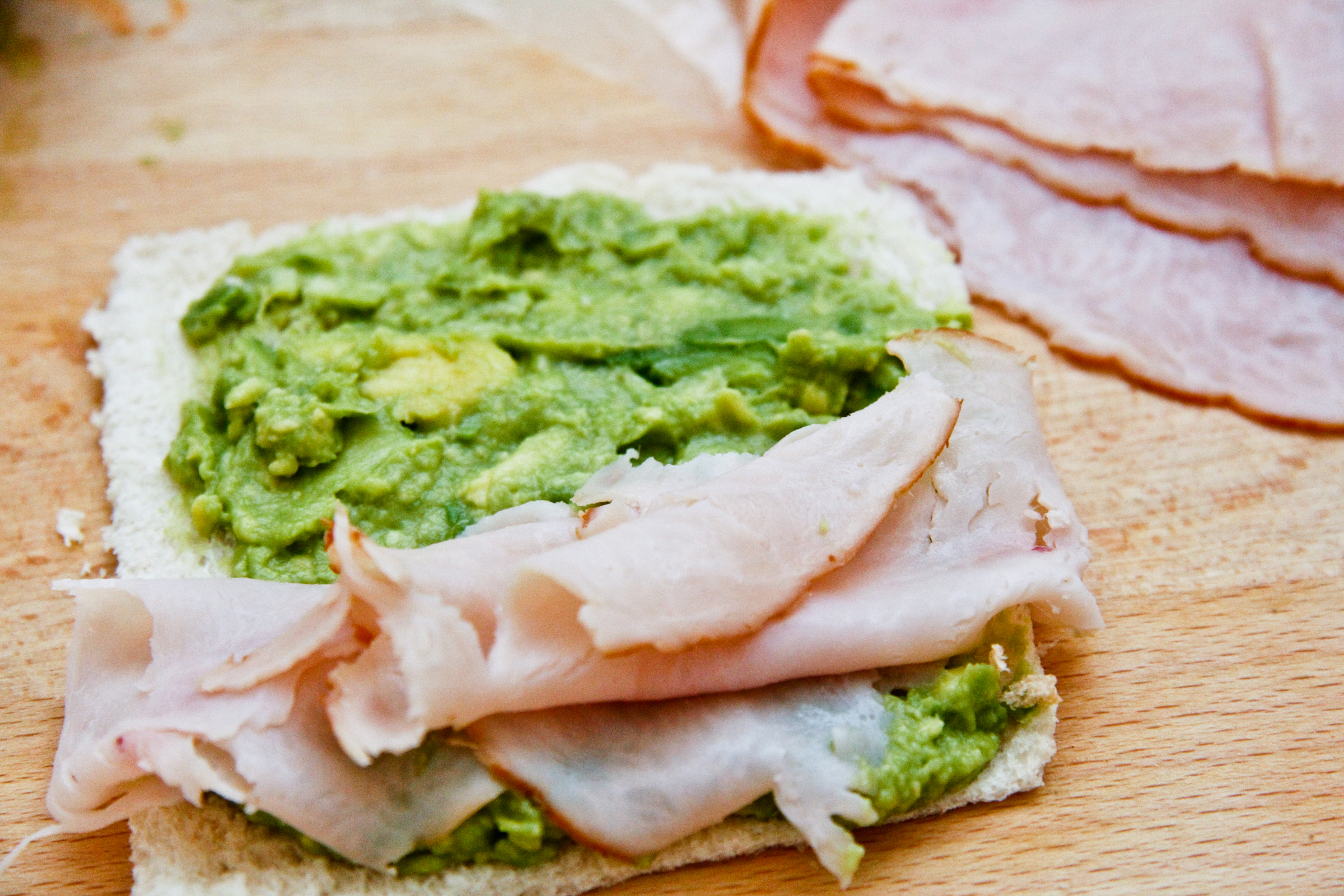 And top it with deli turkey.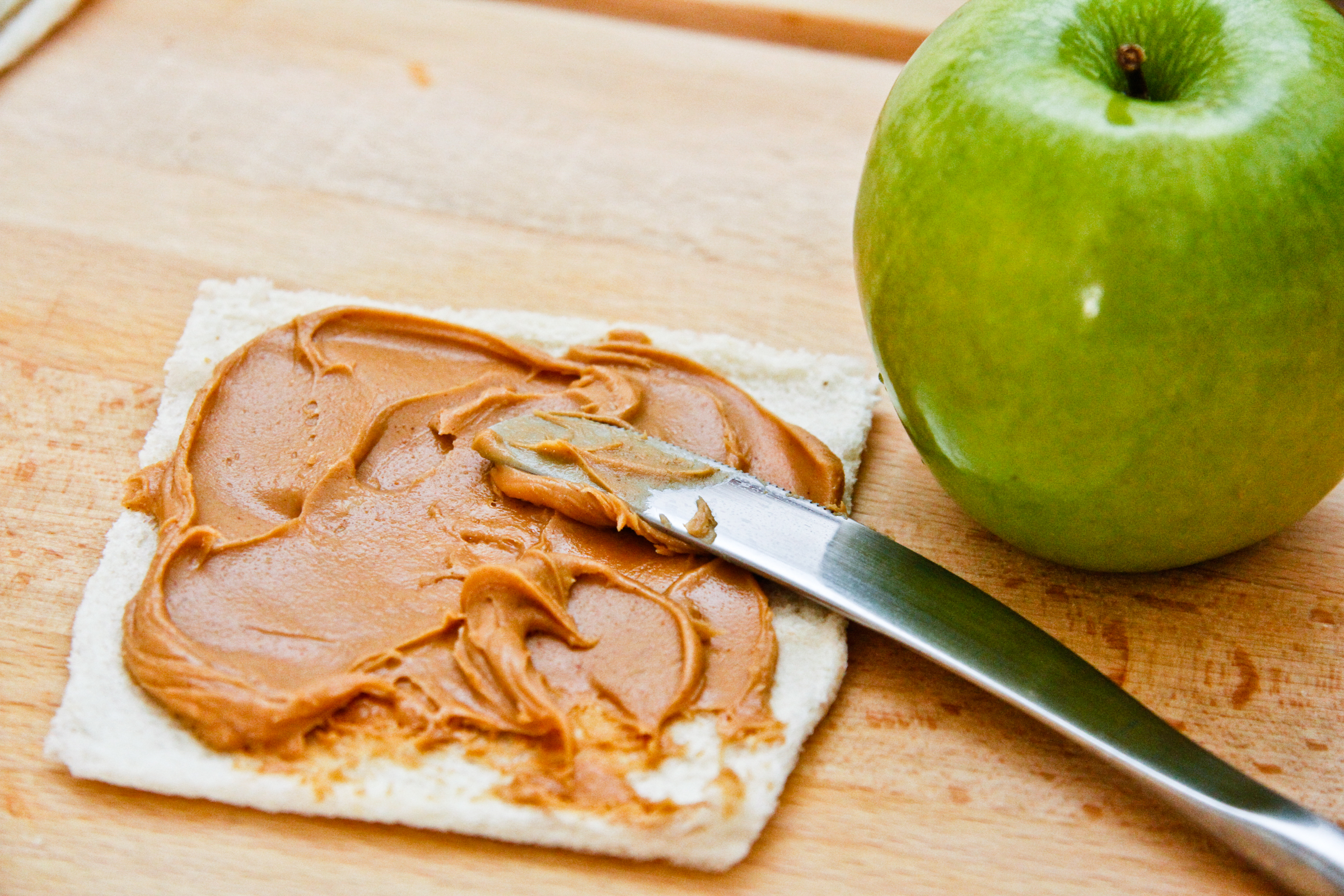 Lastly, I think my favorite flavor duo was peanut butter and green apple cut into match sticks.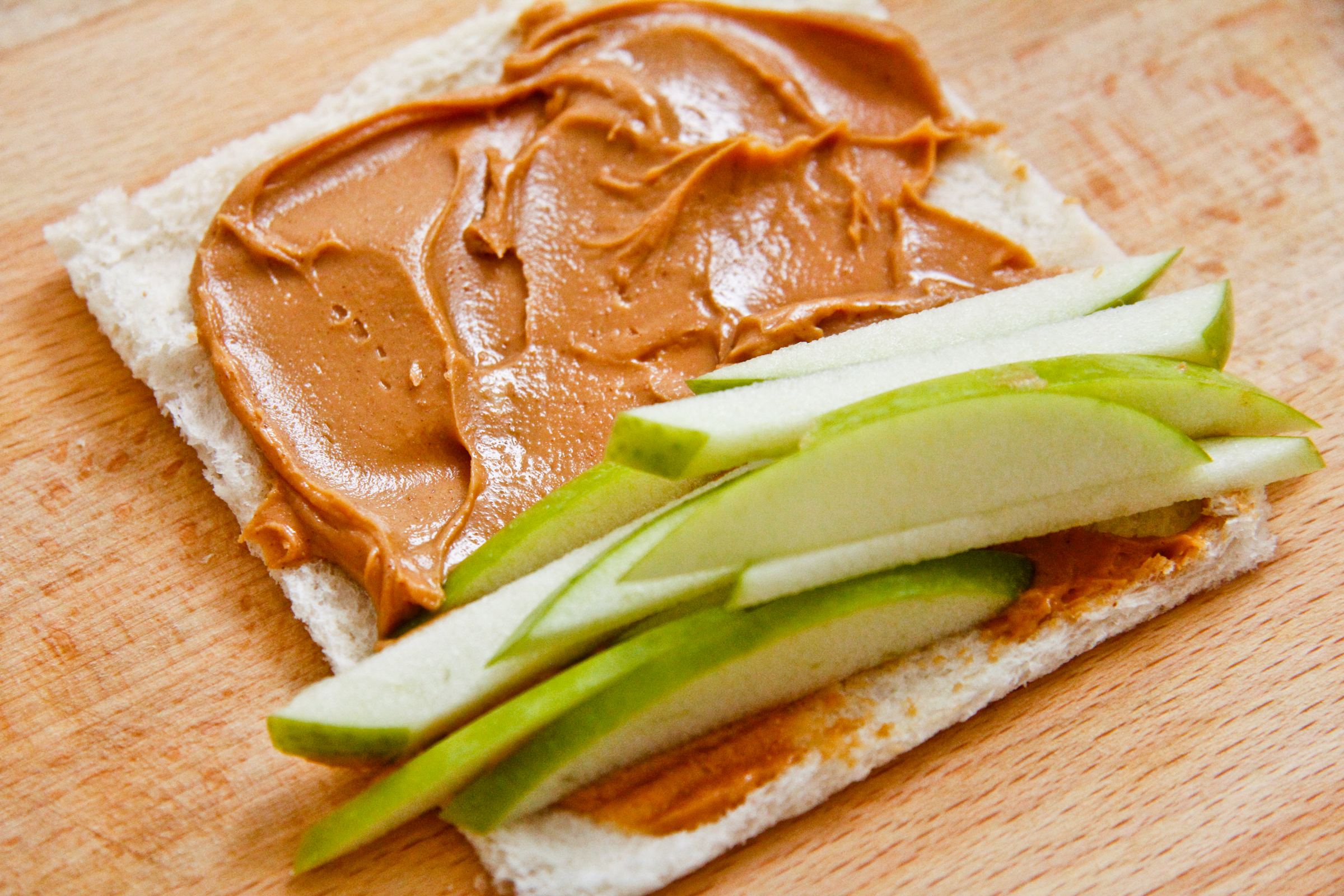 I found this pairing to be creamy, crunchy, and refreshing.
When you're done assembling, it's time to roll…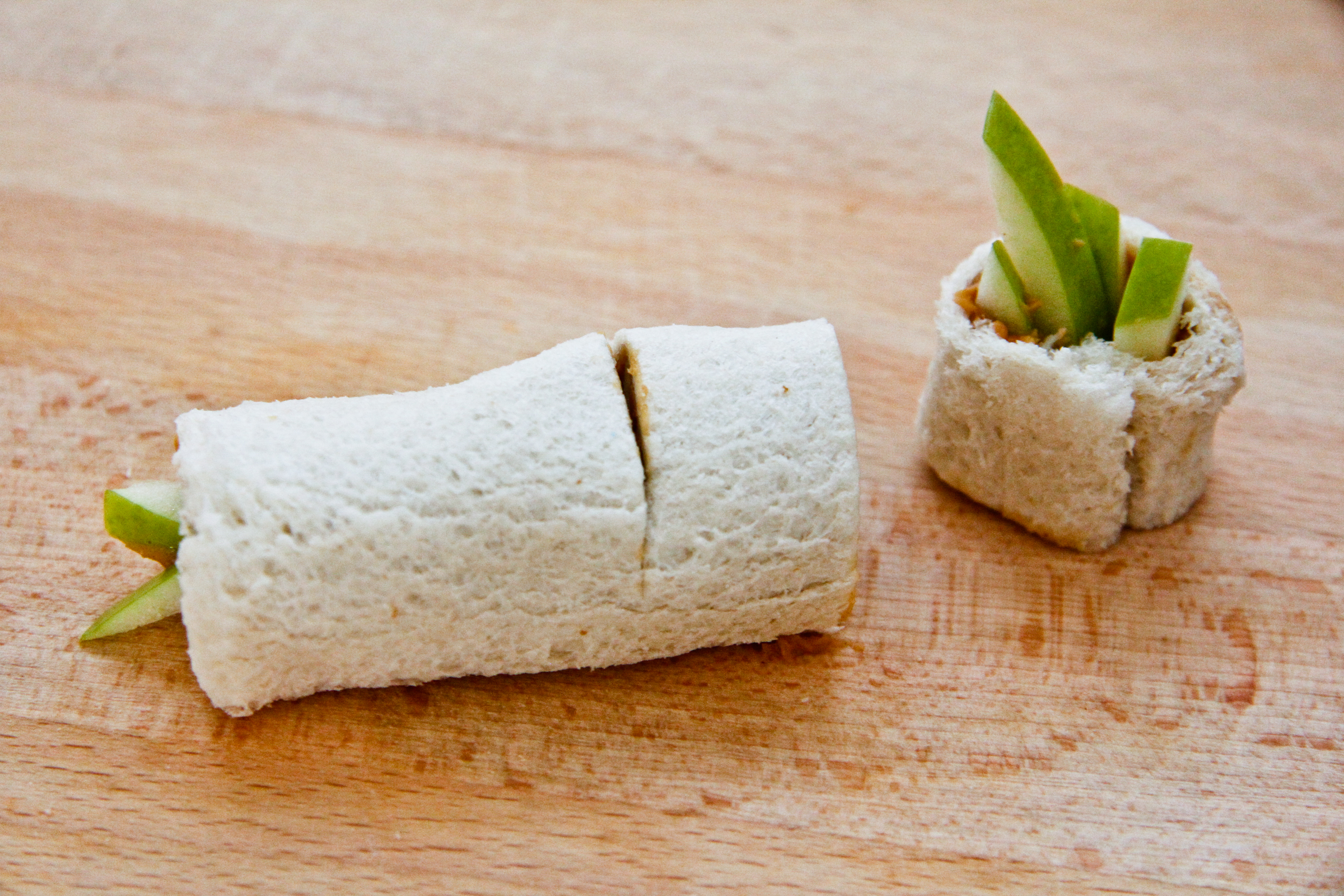 Next slice into bite sized portions. With two pieces of bread, you'll end up with 8 pieces total, meaning that you'll get 4 pieces from each slice of bread.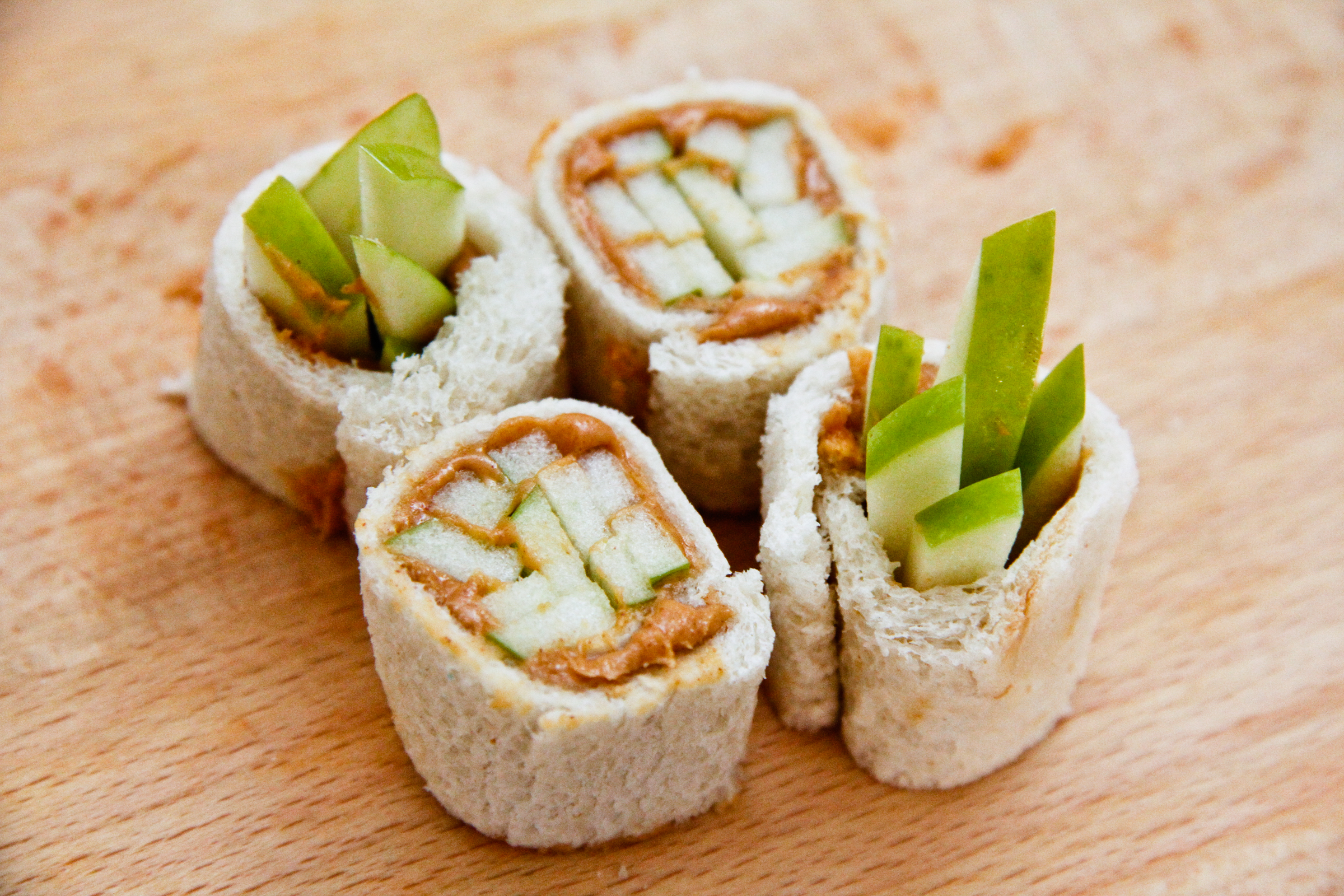 To make it look more authentic, have a few of the ingredients shooting out of the roll, as a decorative element.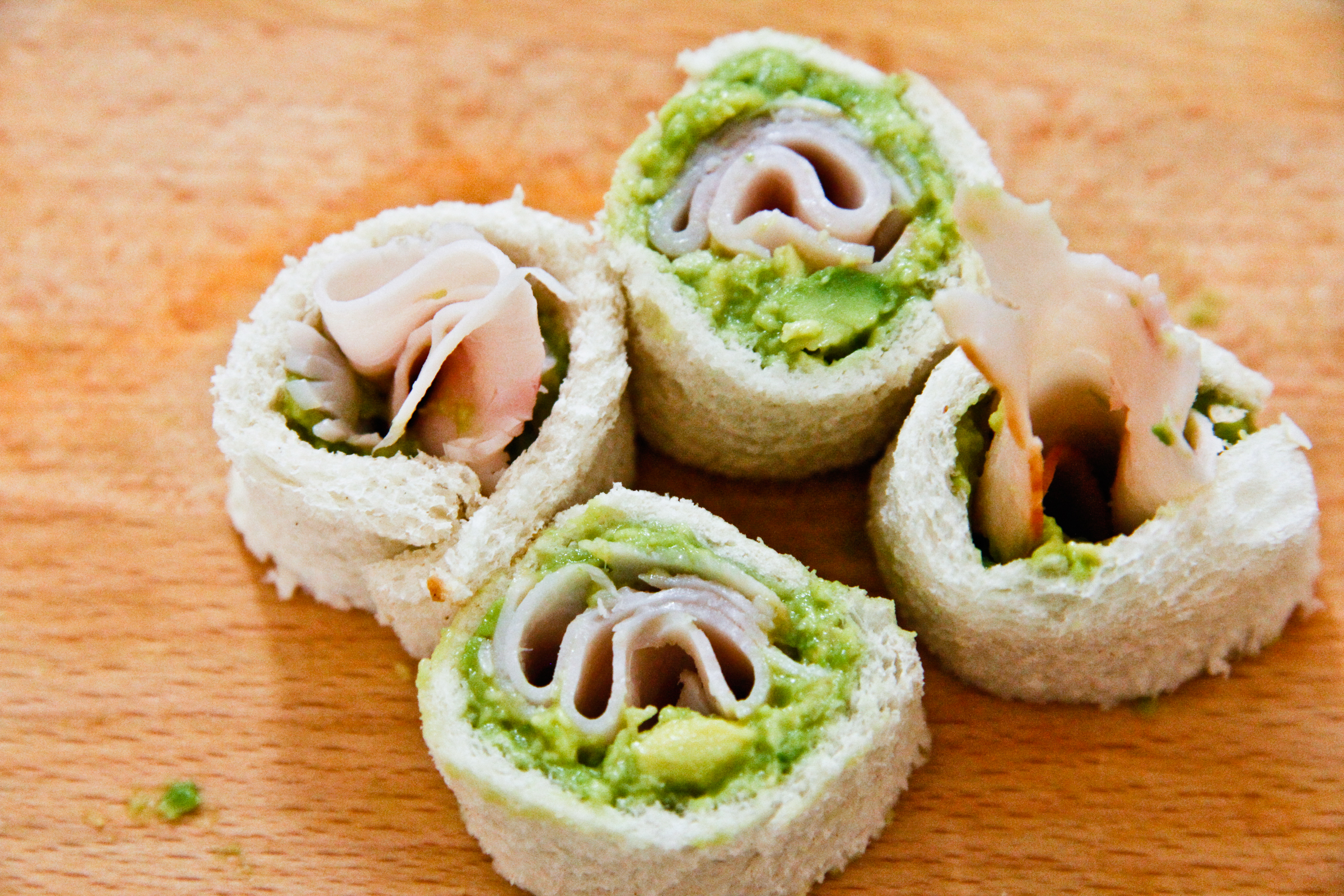 Assemble all your cast and crew…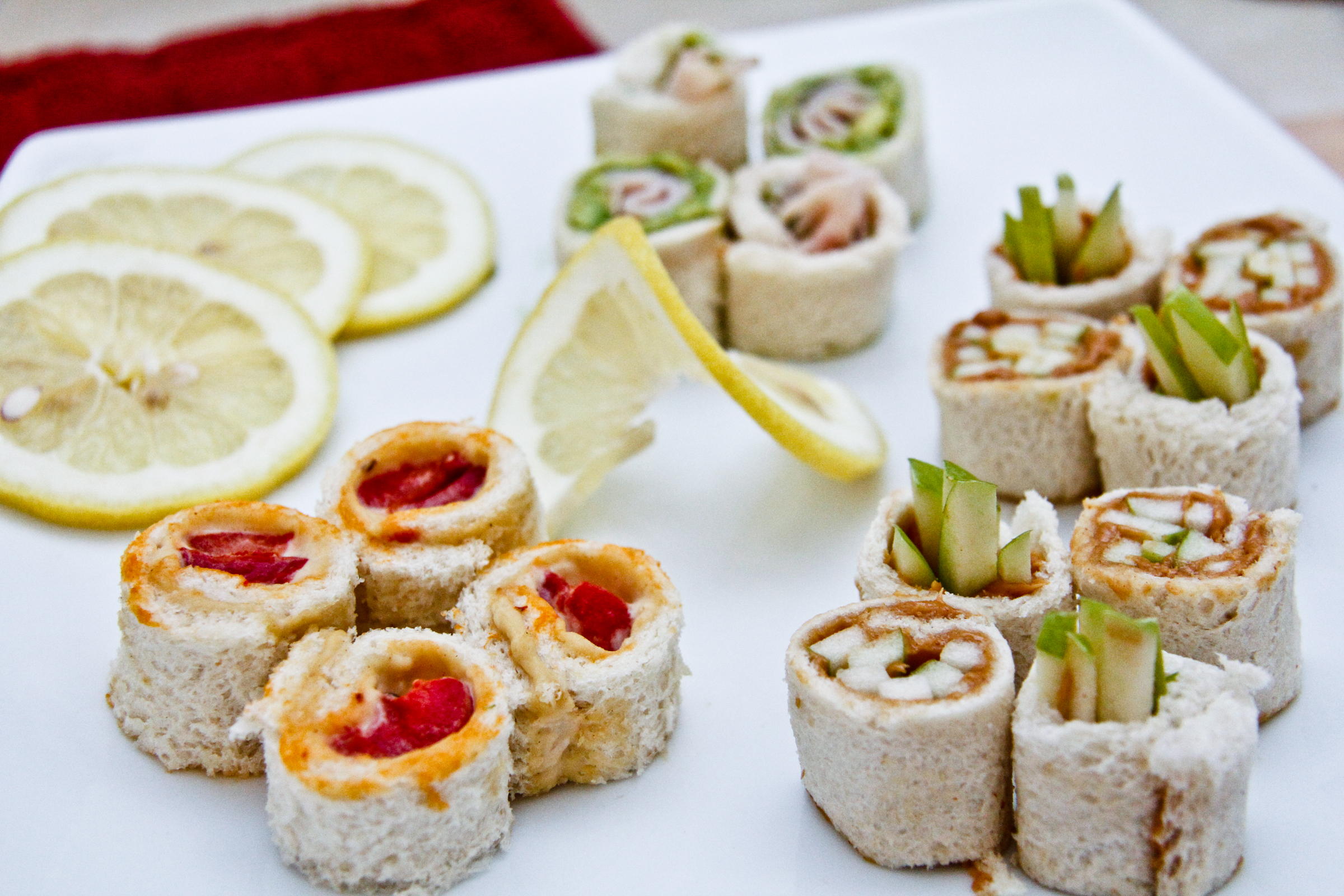 And present them on a plate,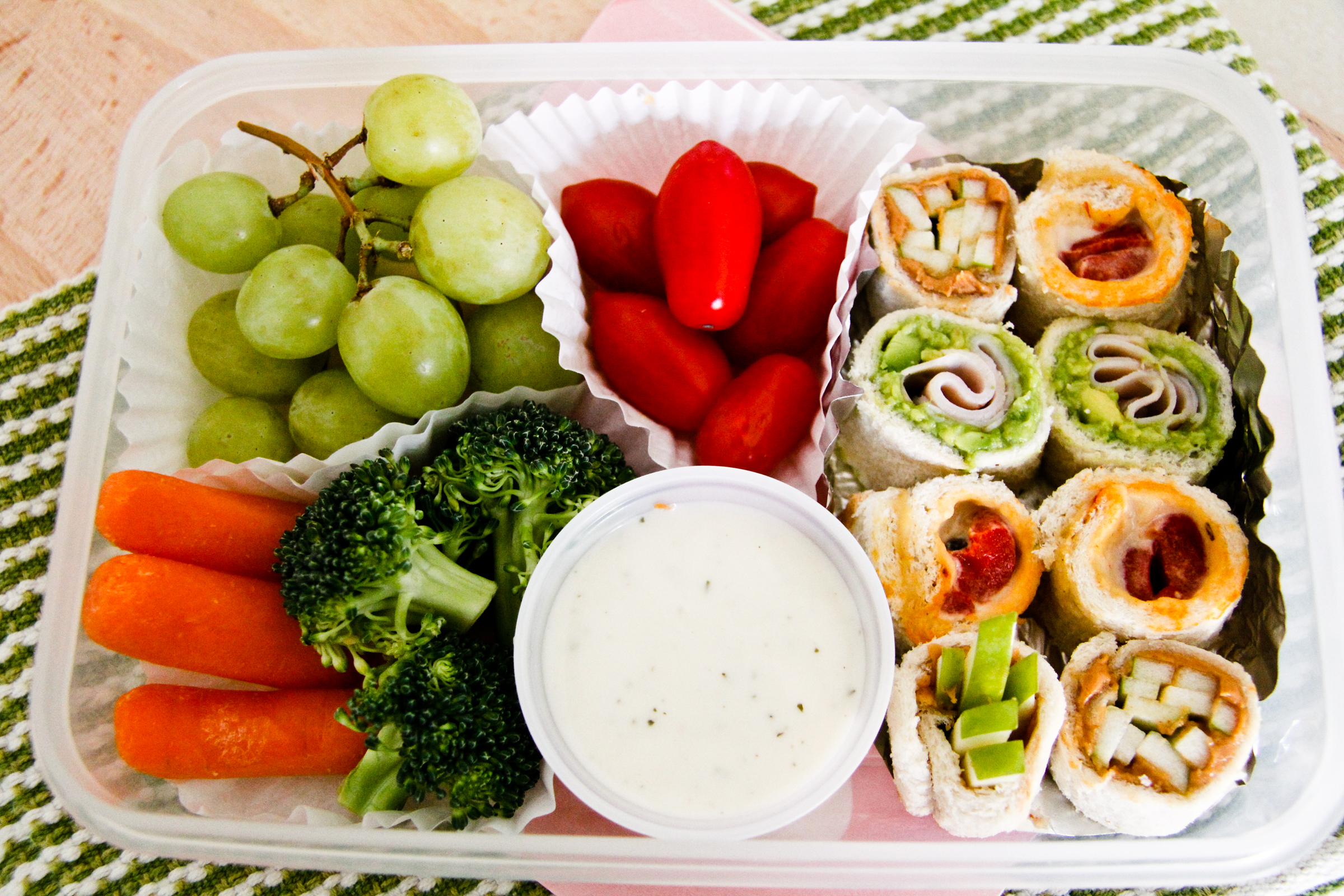 or nestle them into a bento box, constructed from a piece of tupperware and some cupcake liners.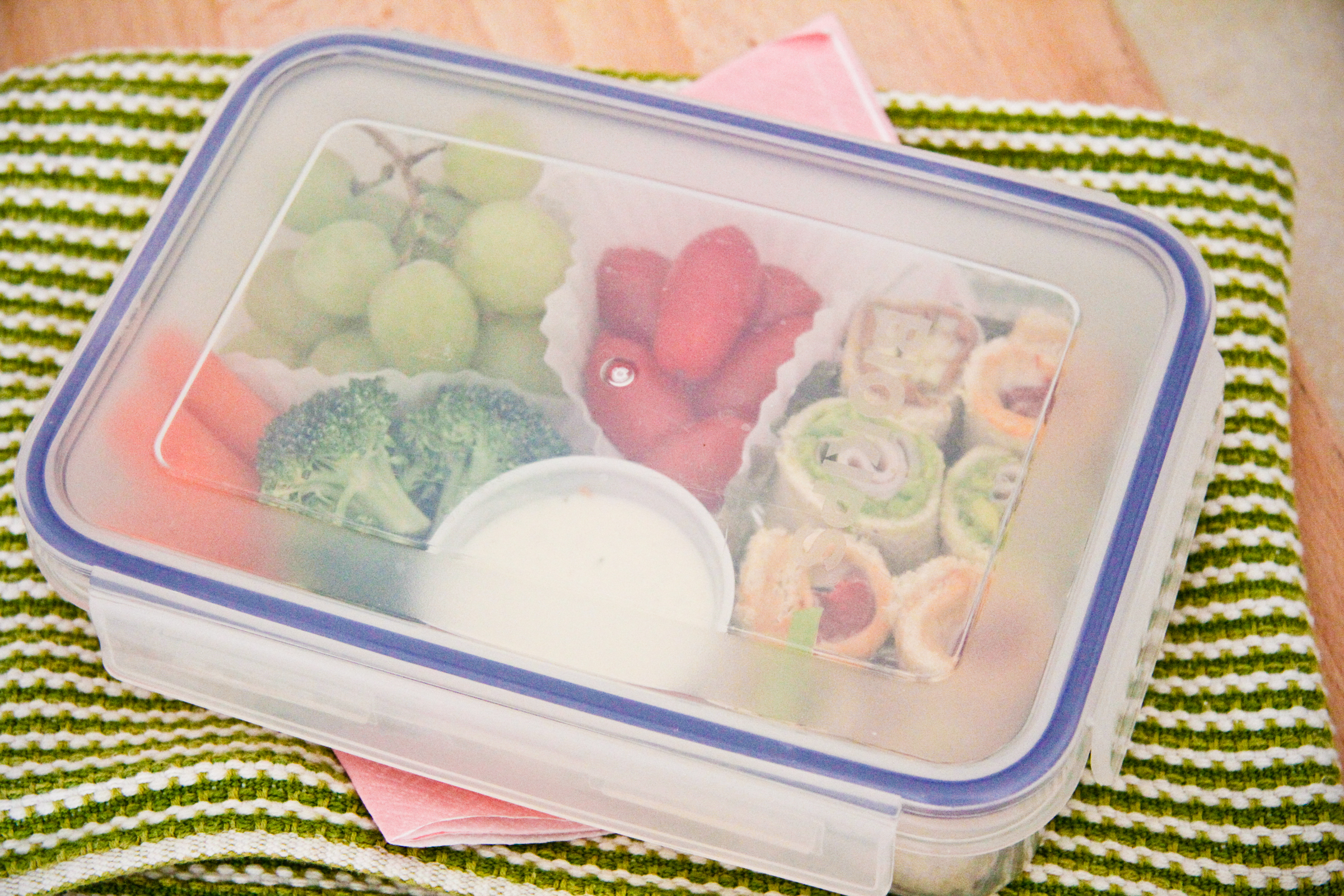 And take it to go!
As you can see, there's no real skill involved when making this fun lunch. All you need is a little extra time and some creativity.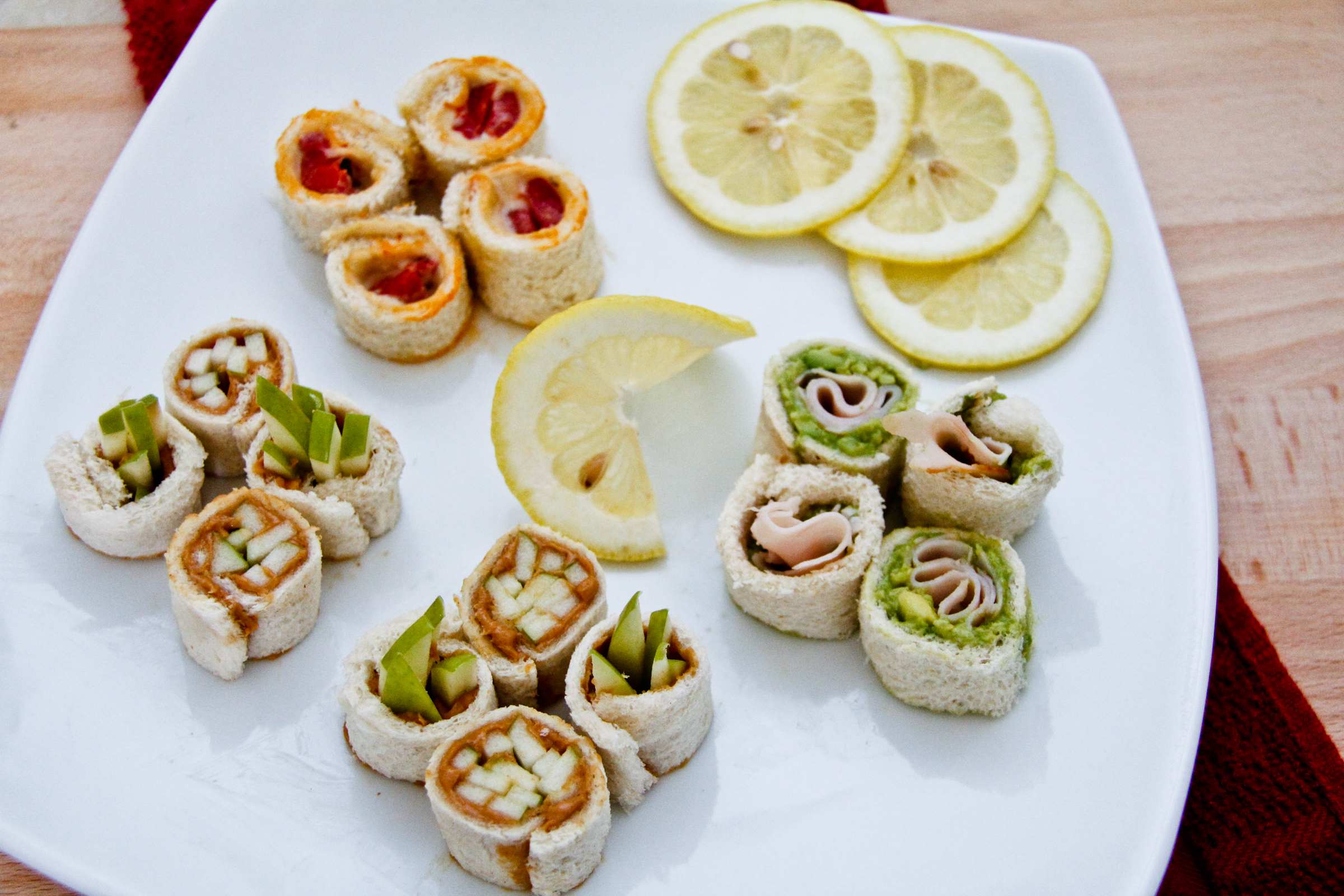 This mock maki would've been great to have for lunch as a kid, but I think I would be equally happy to have it as an adult. After I made this bento for the kokoliving.com magazine article and snapped the last photo, Joe and I demolished the whole thing together. Every morsel was tasty and it made eating common sandwich ingredients so fun. If you make and take this with you for your lunch, don't be surprised if your coworkers start being jealous of you!

An American Bento Box
No raw fish required. Here's how to make an American style Bento Box with "mock maki," by using sandwich ingredients!
Ingredients
For the Mock Maki:
2 pieces of white or wheat bread, with the crusts removed
and your choice of filling combinations, such as:
peanut butter and a piece of granny smith apple cut into match sticks
hummus and thin slices of roasted red pepper
mashed avocado, with a squirt of lemon, and a couple pieces of sliced deli turkey

For the Bento Side Dishes:
fruit of your choice
raw vegetables of your choice
ranch dressing for dipping vegetables

Materials & Equipment:
a rectangular or square shaped tupperware
cupcake wrappers, aluminum foil, or wax paper that will keep your ingredients separate
a small plastic container with lid for the ranch dressing
rolling pin
Instructions
Remove the crusts of your bread and roll them flat with a rolling pin.
Place a thick helping of the spread of your choice all over the piece of bread.
Add the topping of your choice in a row, only on the bottom portion of the bread.
Roll the bread up and slice into 4 pieces. You will end up with 8 pieces for your bento box.
Place all of your maki pieces and the rest of the side dish items inside of cupcake wrappers and nestle inside of your tupperware. Place ranch dressing for dipping the veggies in a small plastic container with a lid inside of the tupperware. Enjoy!