Watermelon and Lime Granita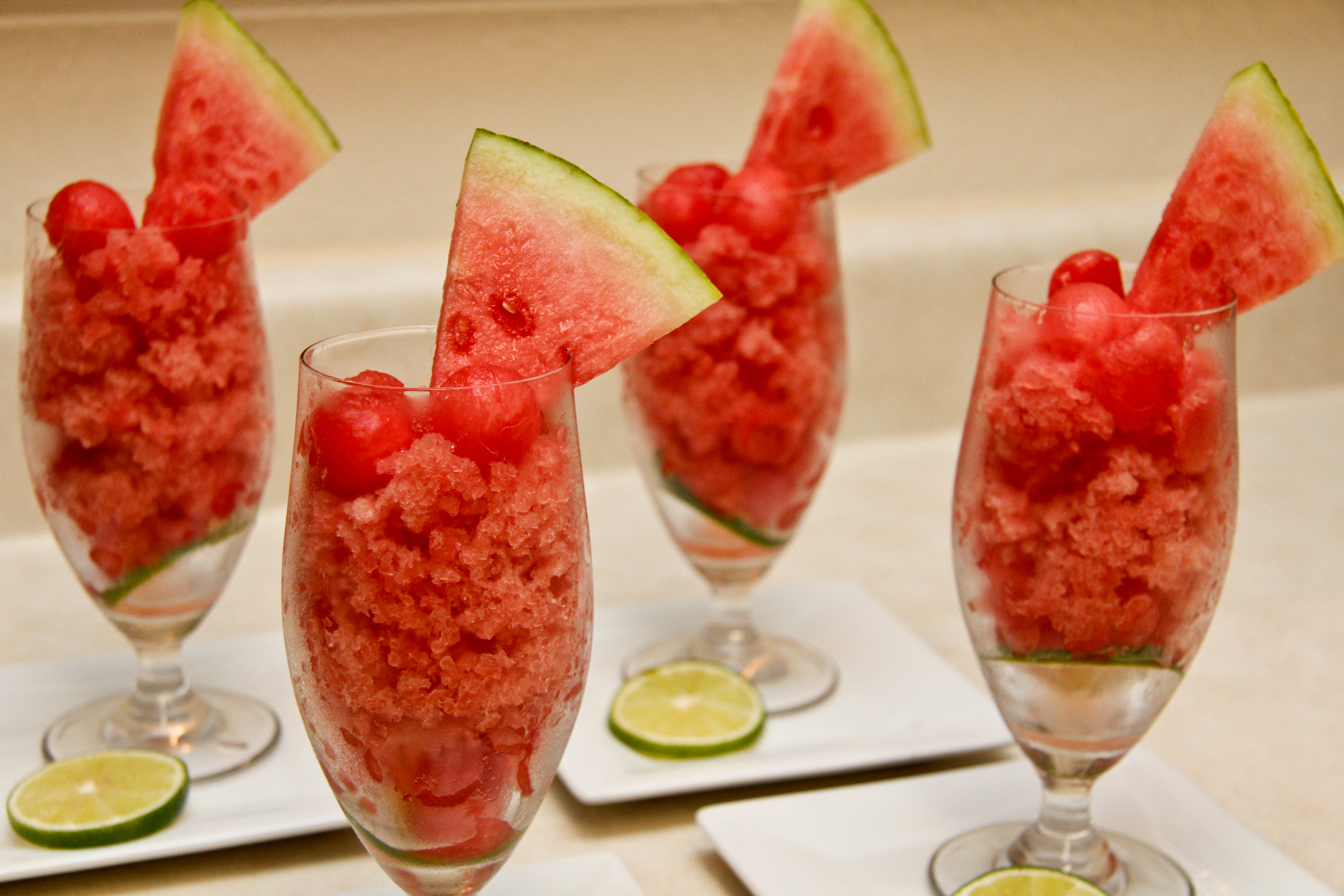 We're lucky enough to have a lovely breeze flowing through our windows at all times. And since we're in California, that means no humidity. Therefore, we can get away with rarely turning on our AC, even in the summer time. But then there are those hit-you-in-the-face days where there is not even a trace of wind, the sun is burning extra bright, and I feel like a rotisserie chicken. Those are the days where all I want to do is grab a big bucket full of this refreshing watermelon and lime granita.  
I love recipes that allow you to make sweet treats without special equipment, such as an ice cream maker.  On those hot stifling days, this simple slushy contraption hits the spot. And if you're involved in the food blogging world, you've definitely heard of the Pioneer Woman.  She's finally getting her own cooking show on the Food Network, and it's airing soon! I got inspired by her recipe and pretty much followed it except that I used a little less sugar, and added scoops of watermelon when serving, which I think ends up being bombtastic.  So to pay homage to her show premiering this week, why not give this recipe a go?
All you need is a small watermelon, 2 limes and sugar.  For reals.  That's it.  Now I've got your attention, huh?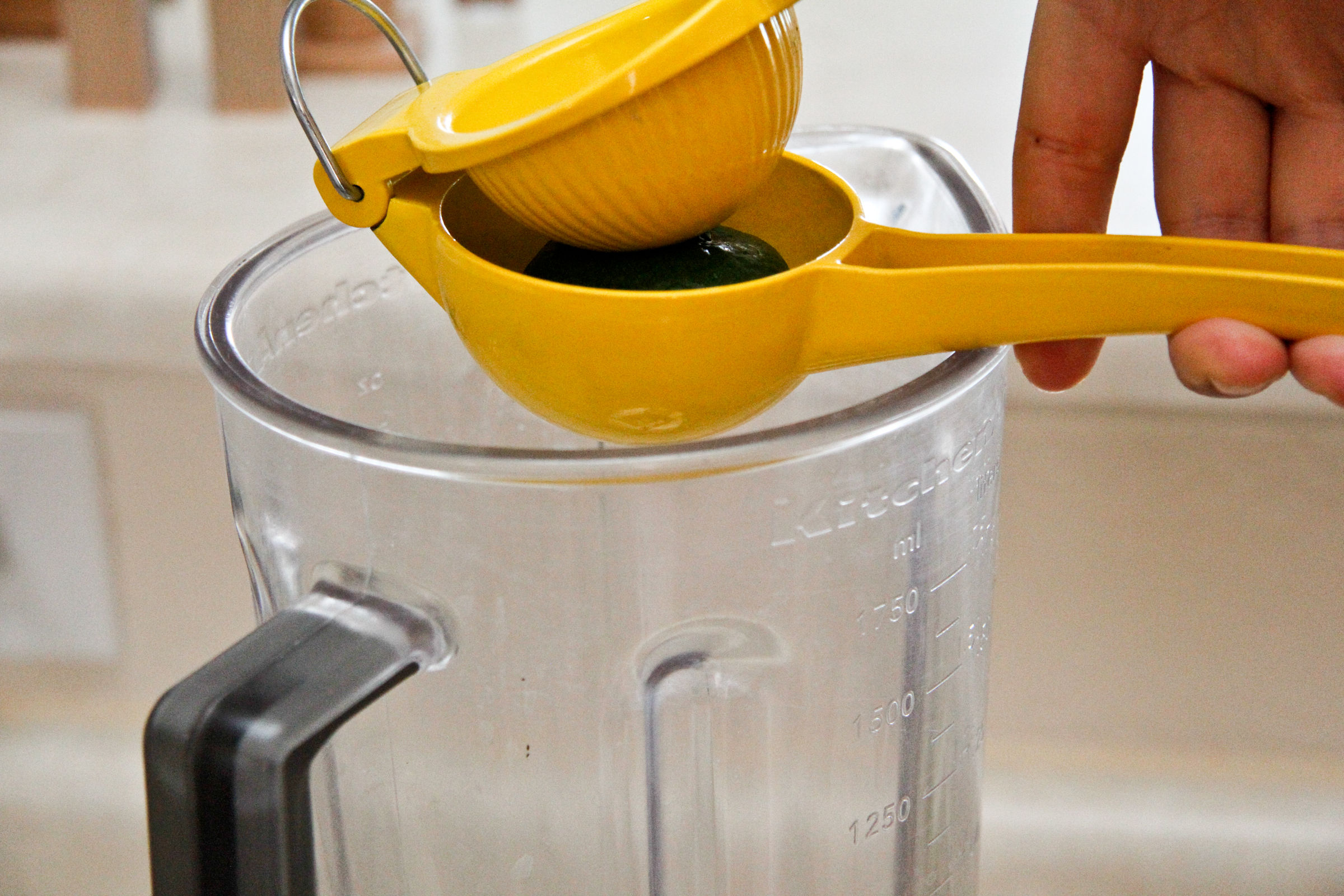 Start by giving your limes a squeeze, directly into a blender.
Pour in your sugar waterfall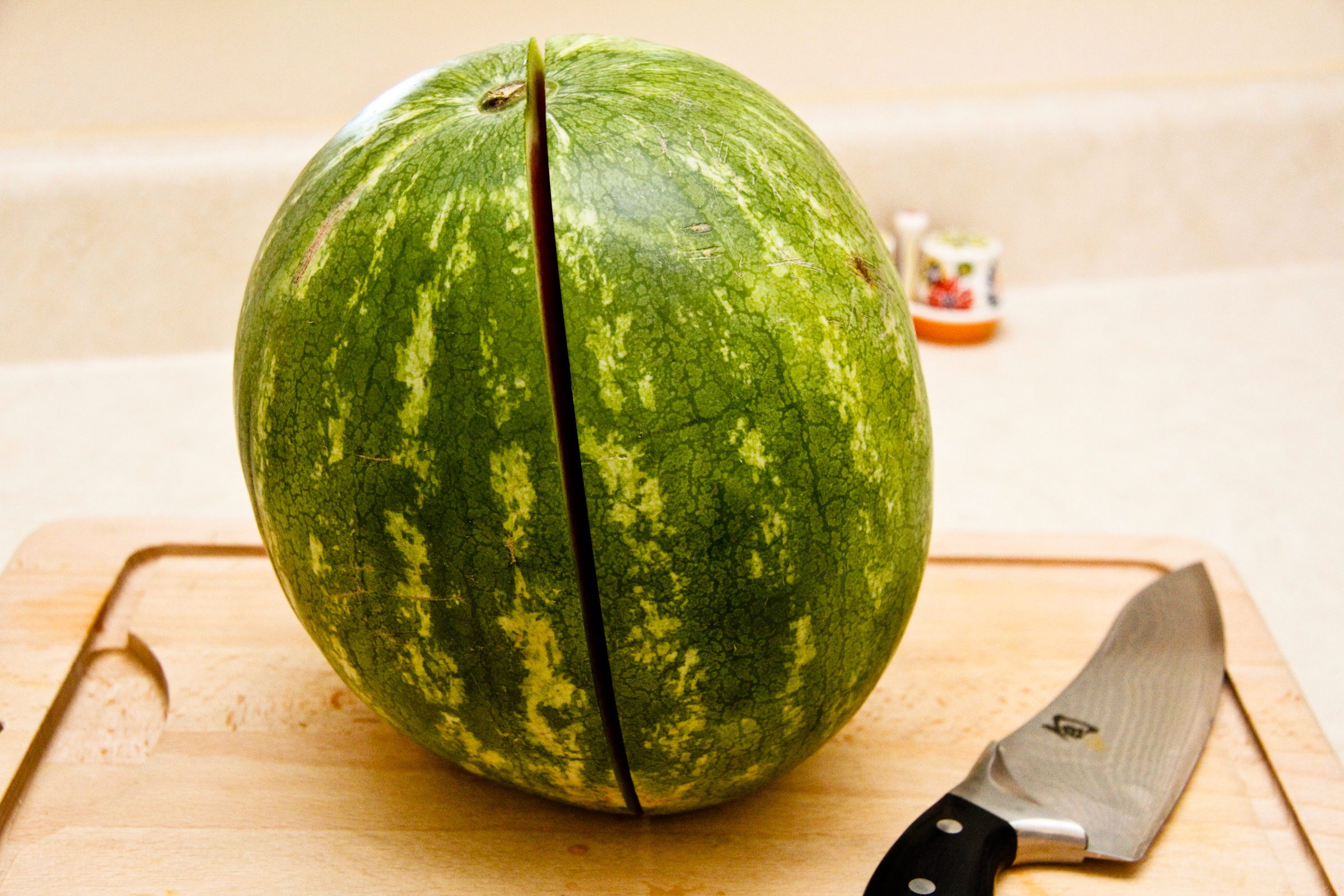 Then be politically incorrect and say "hi-yah!" while whacking into the watermelon.
TIP: Make sure you slice off a sliver on the bottom first so it stays flat when you prop it up on its end.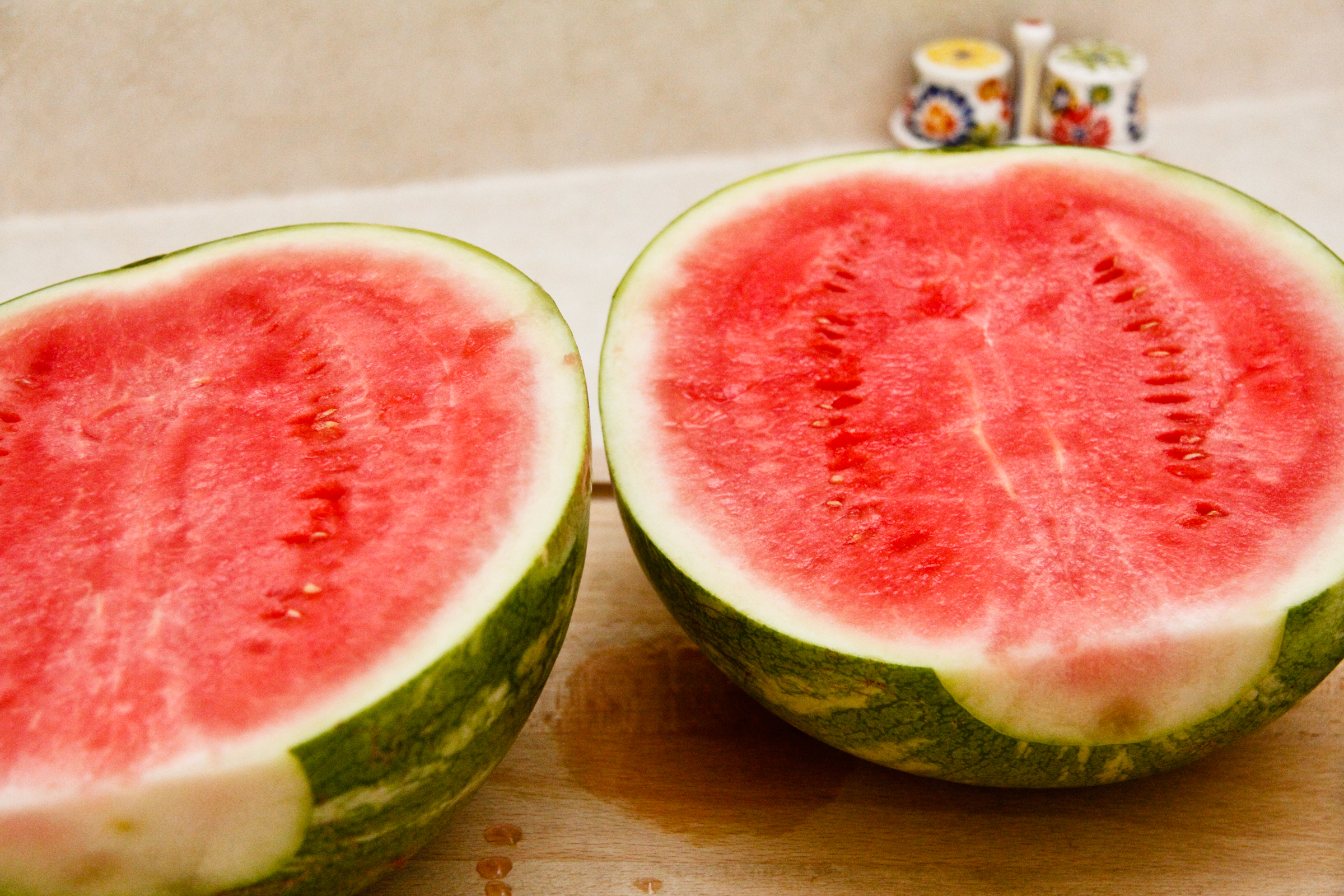 Resist plunging your face into the ruby deliciousness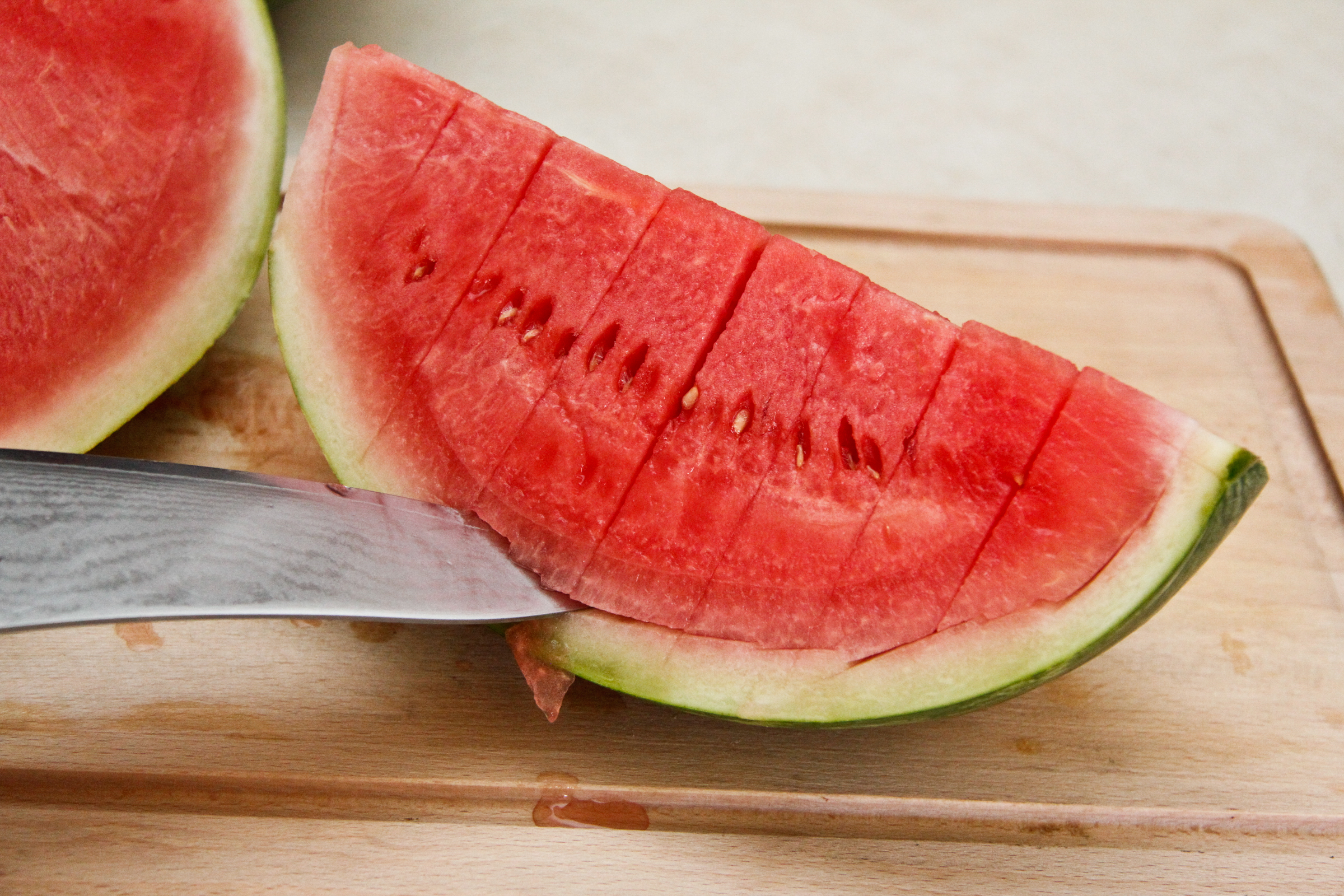 Cut the halves into quarters, and then use the method I told you about on how to cut a pineapple to dislodge all the flesh neatly.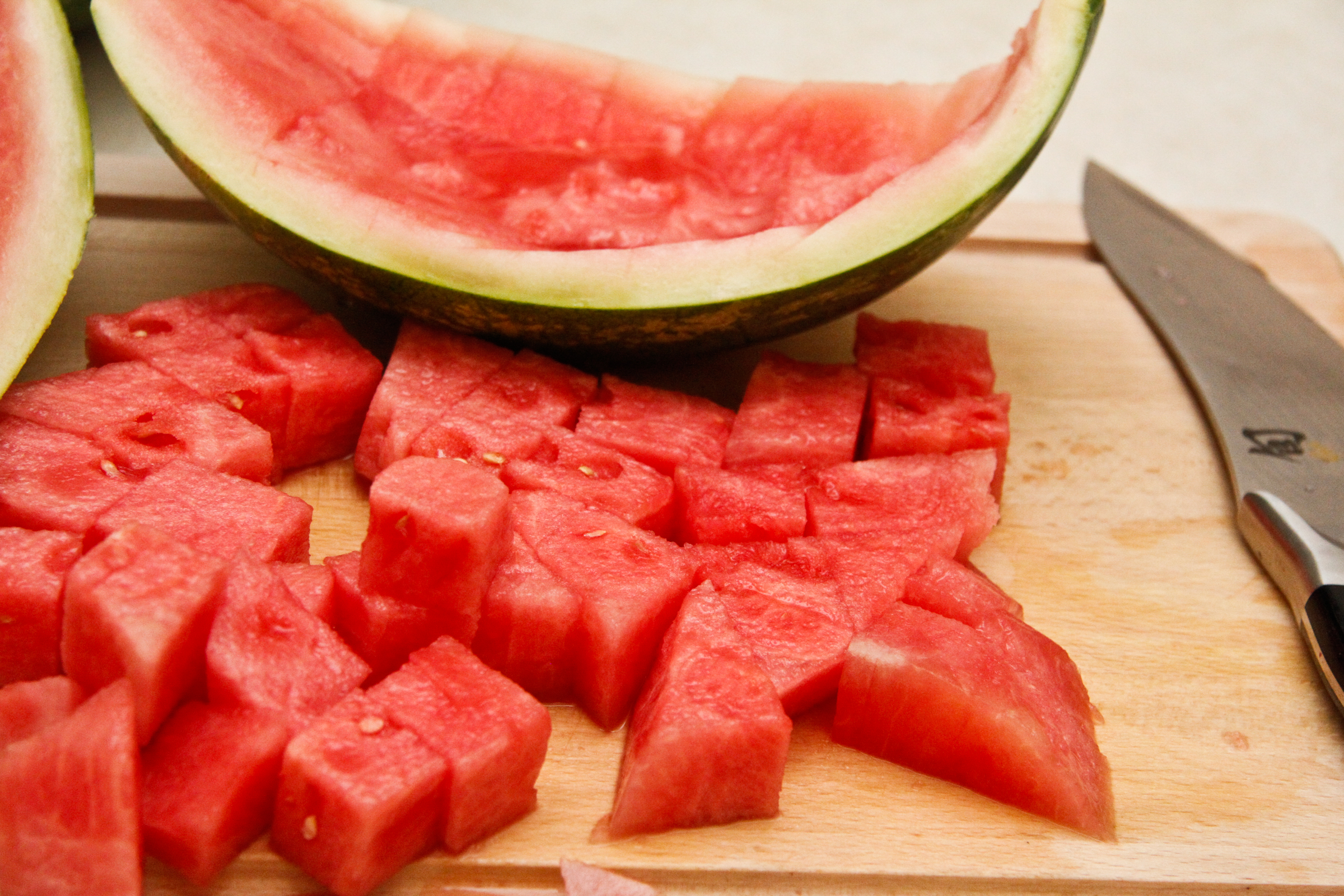 Cut those slices into 1″ chunks.  Make sure they're 1″ because I ask you to measure them in a cup.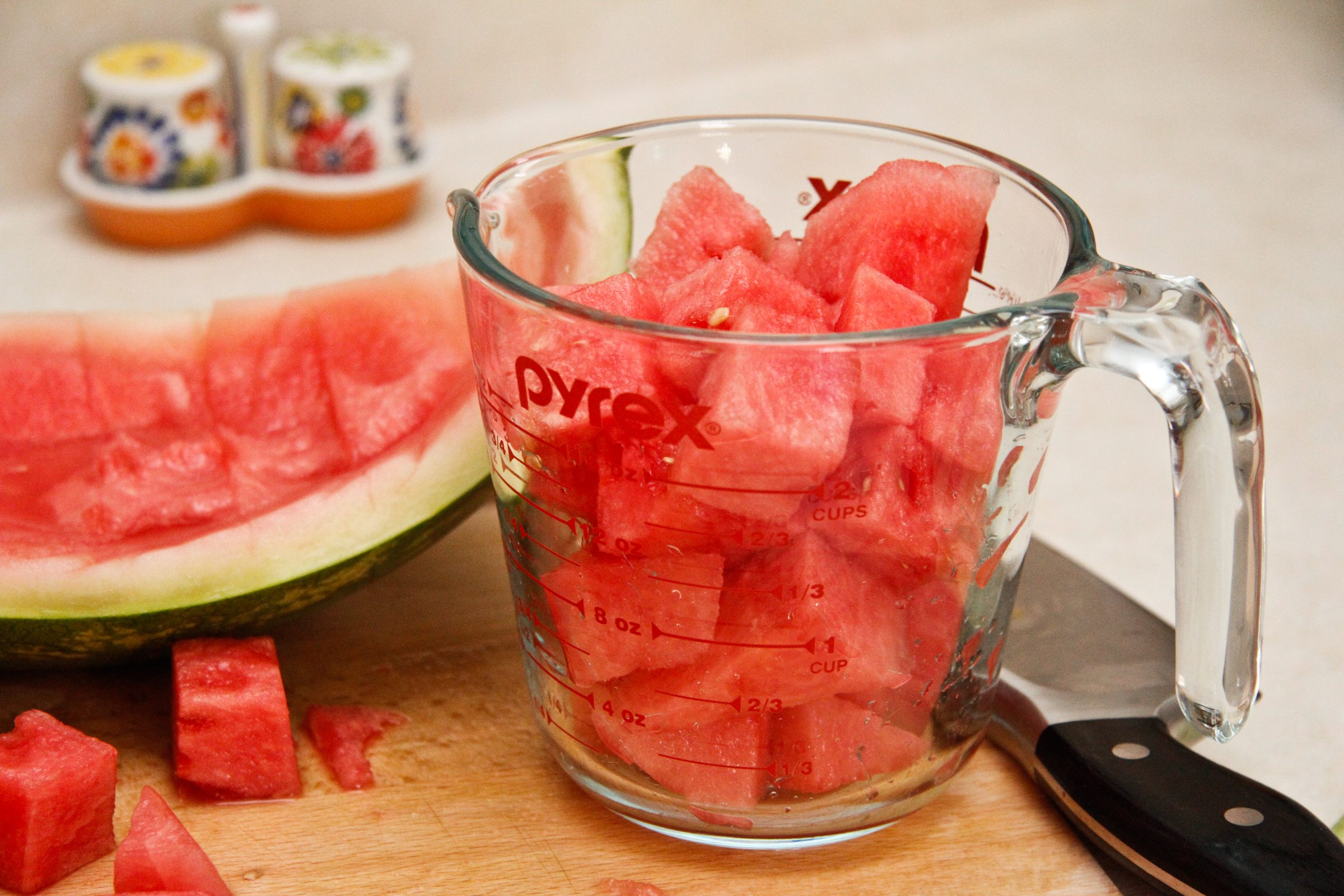 Put those 1″ chunks into a liquid measuring cup and measure out 8 cups.  Sounds like a lot, but it's not.  My watermelon was more on the small side and I didn't even use the whole thing.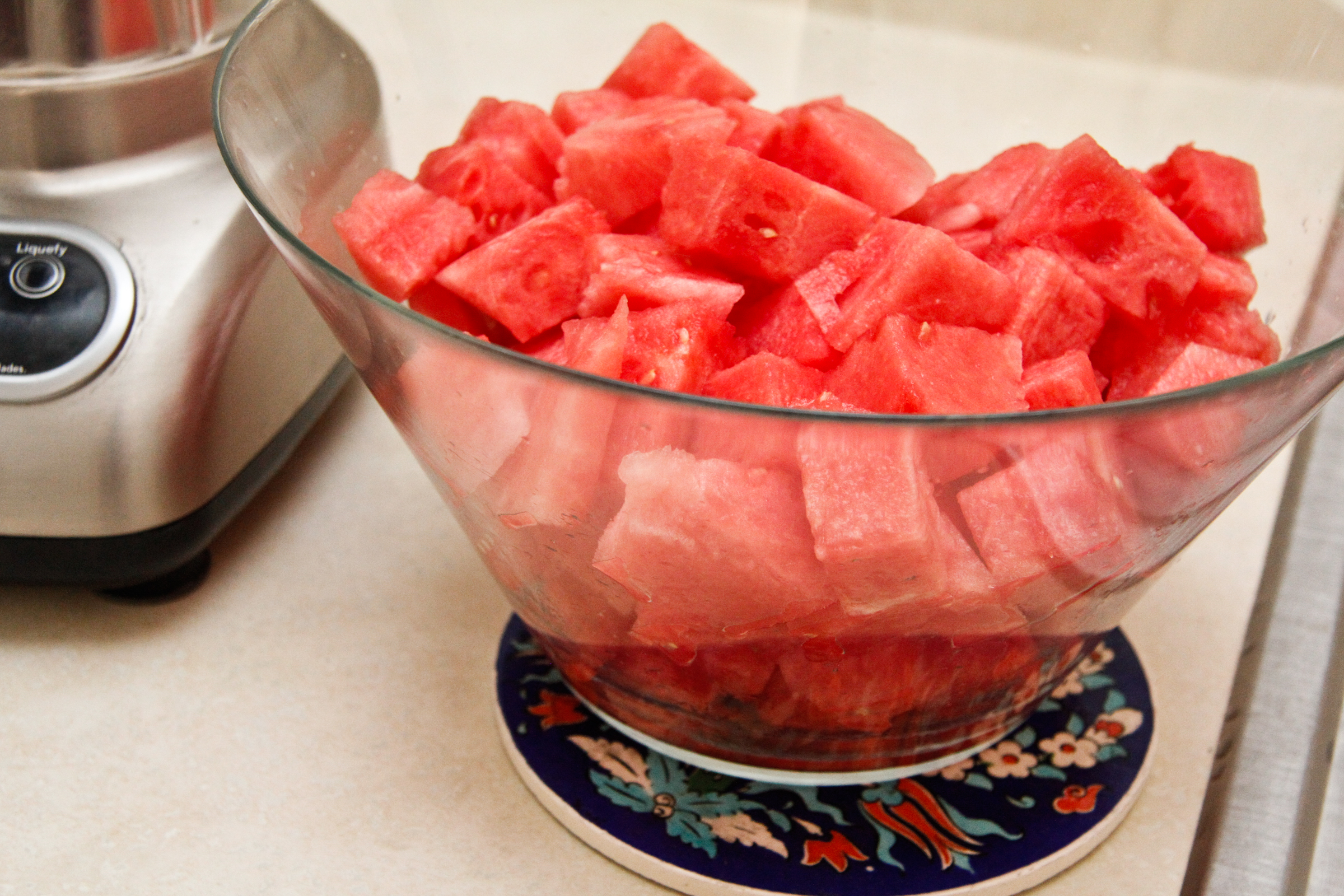 Put it all in a big bowl so you can work on blending in batches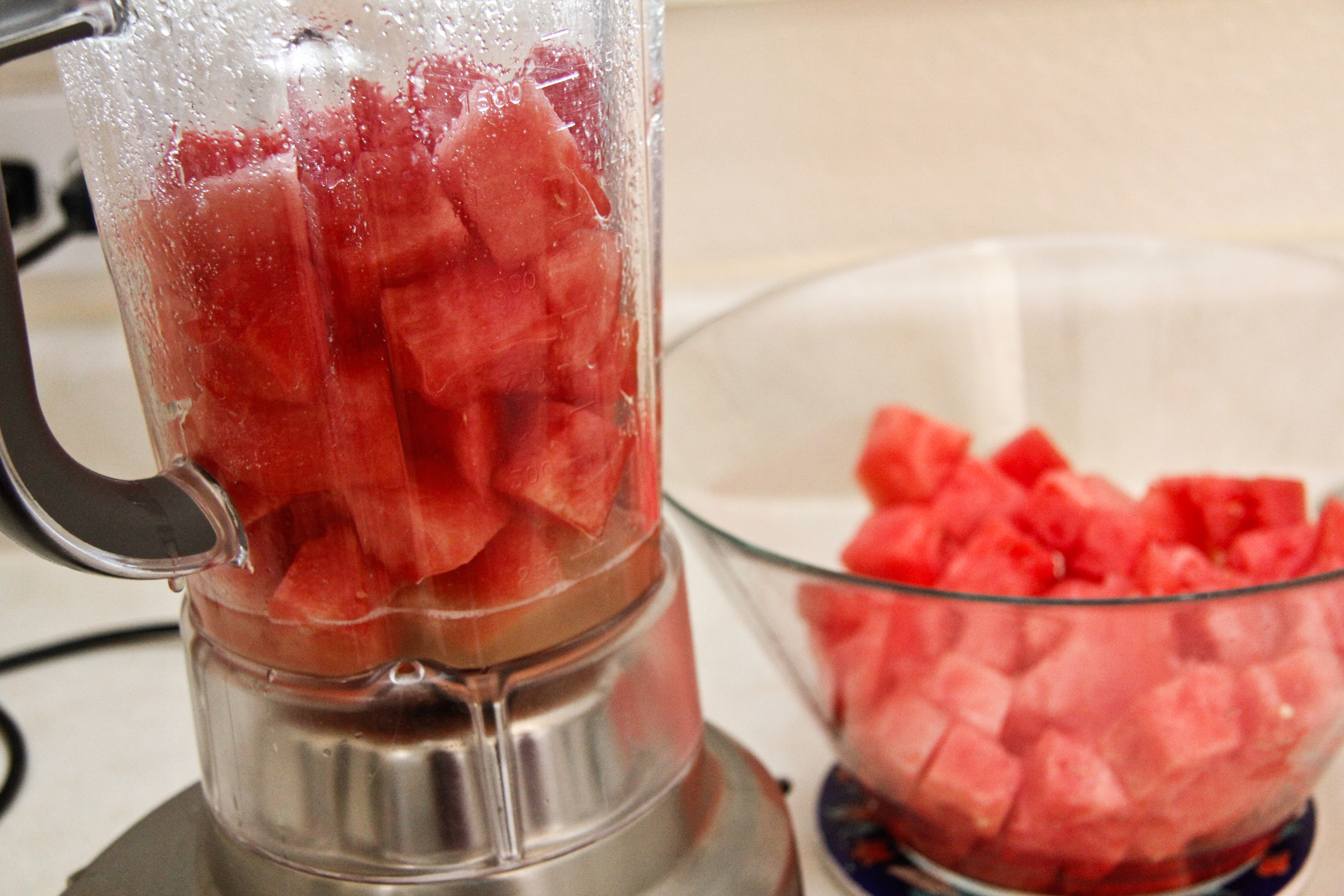 To your lime and sugar, add some whatta melon.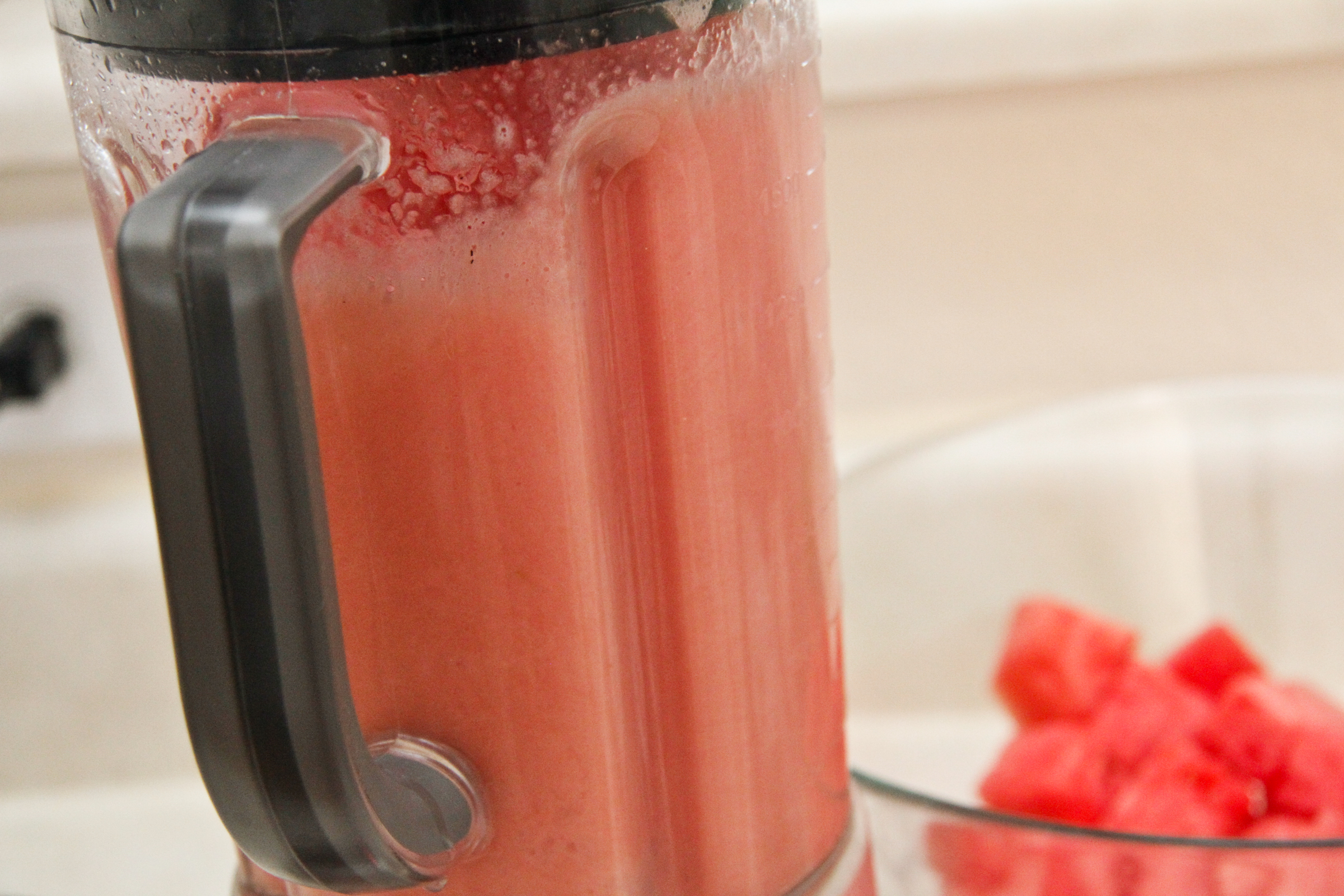 Make some noise!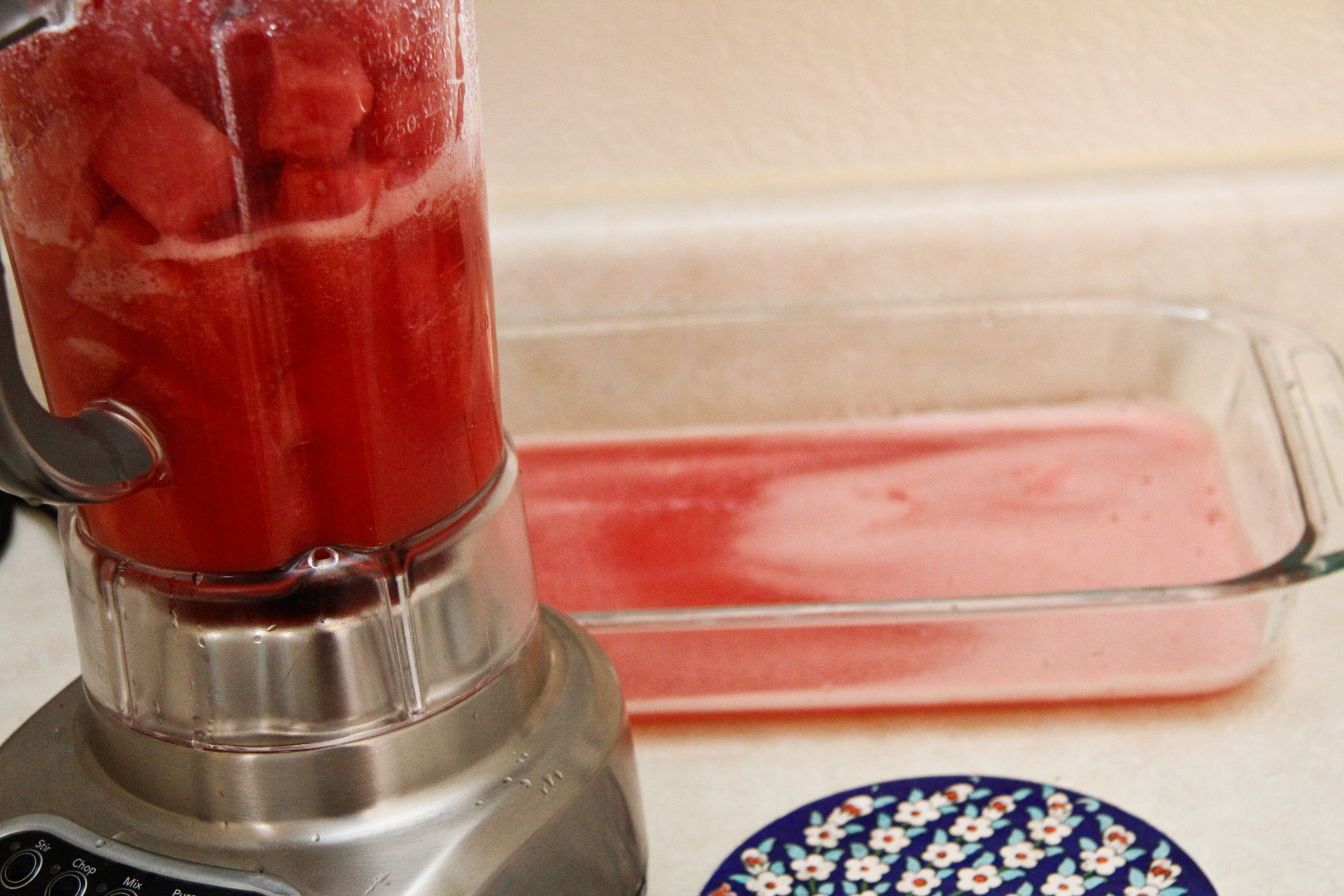 Dump about half of it out into a casserole dish.  Add more chunks of watermelon and blitz again.  Why dump out only half?  So you can make sure that the lime and sugar can mix with your second batch too.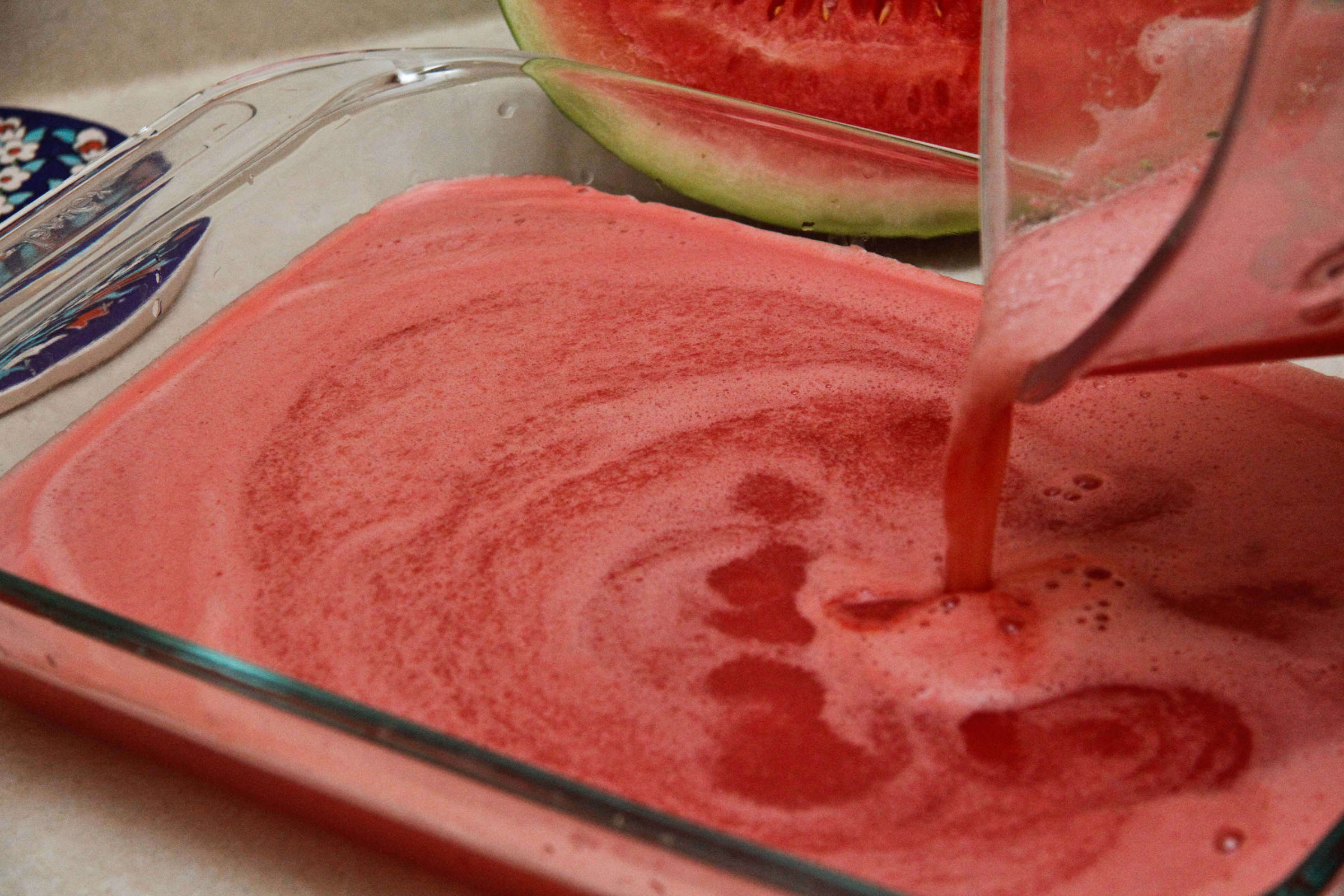 Glug, glug, glug… then stir a little.  Freeze uncovered for 1 hour.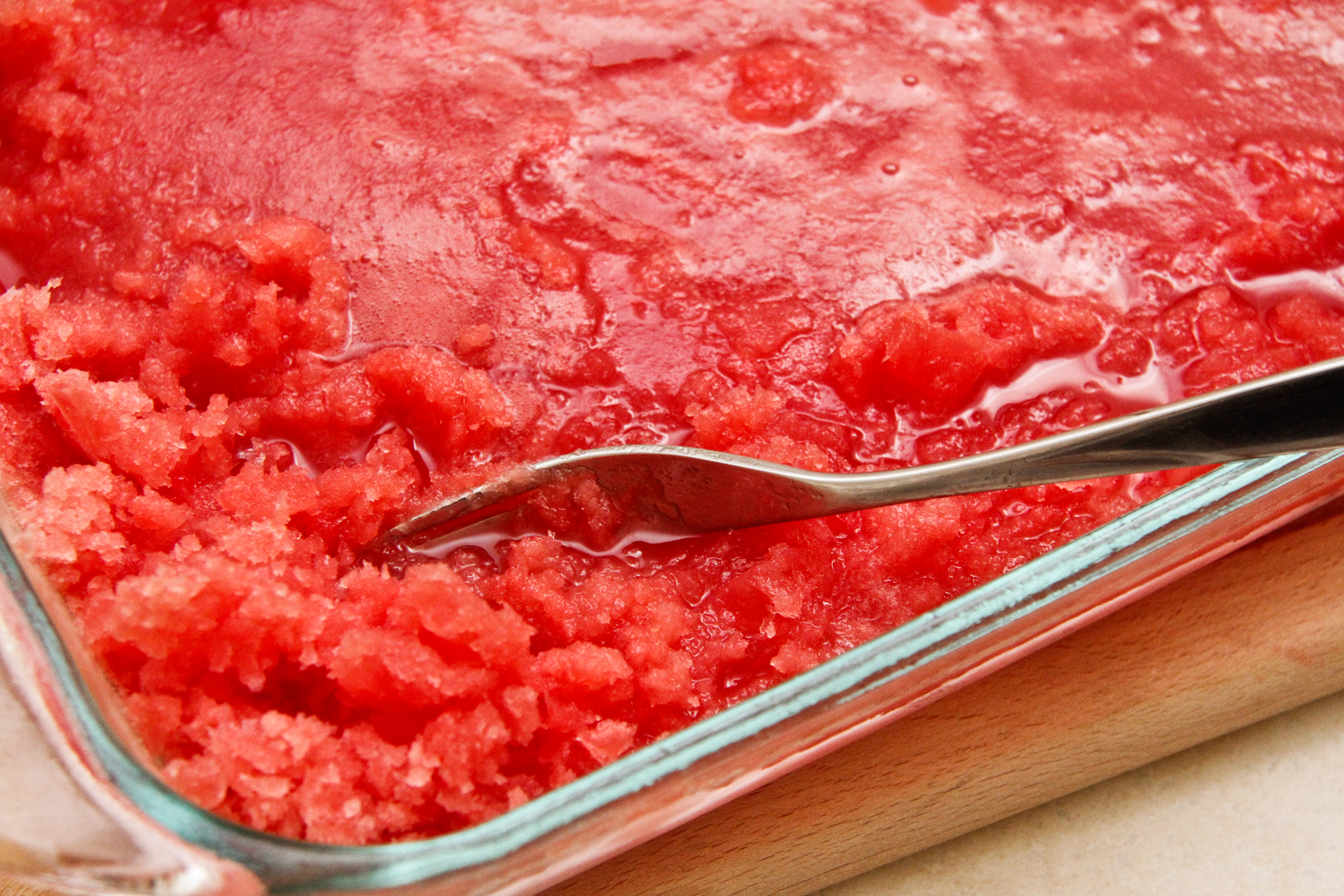 Now scrape.  You will see mostly liquid and some slush.  Cover with a lid or aluminum foil.  Freeze again.  Then scrape.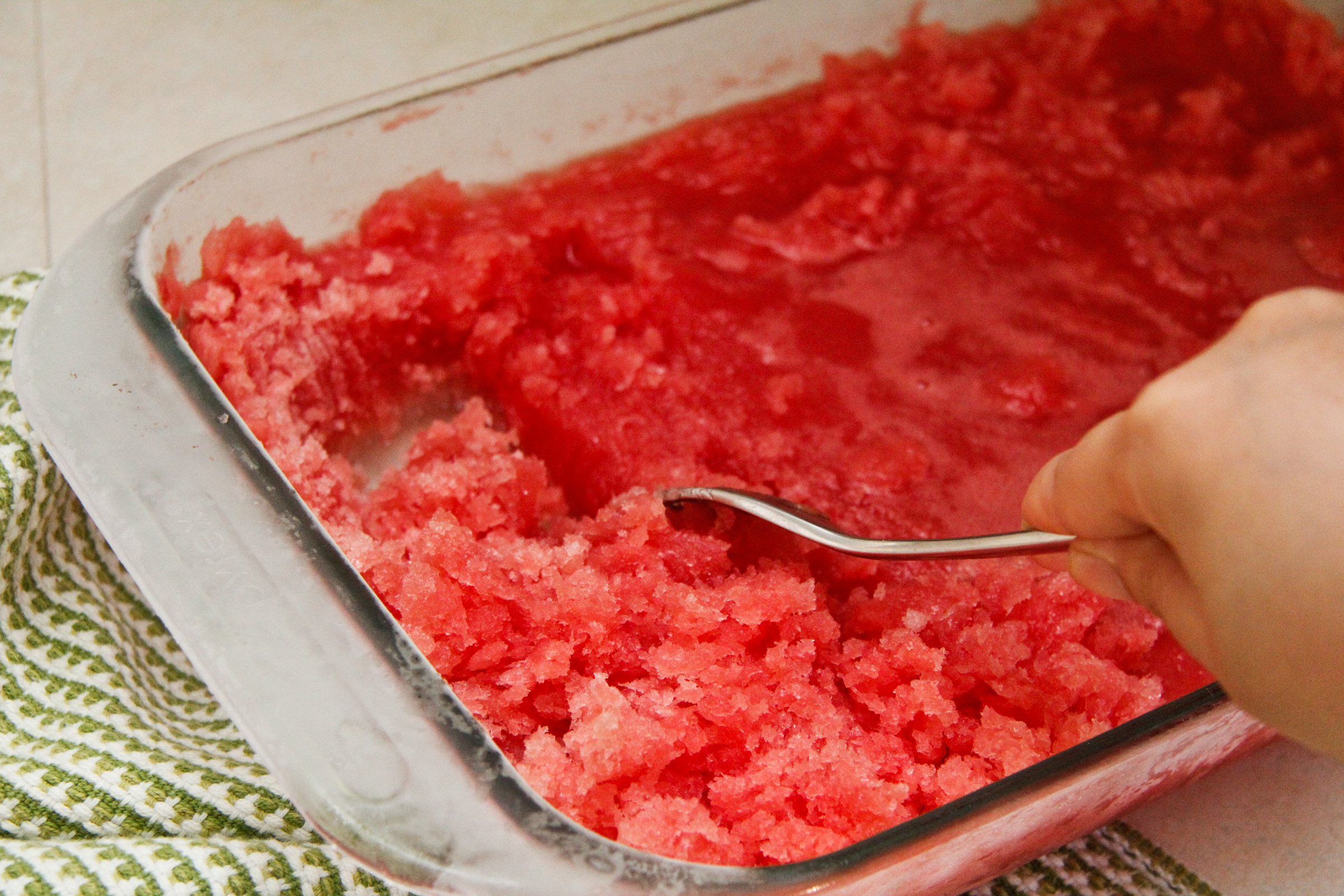 Finally freeze again, then scrap.  This picture is about my 3rd time freezing and scraping.  It should be more like snow than slush at this point.  Then you know you're good to go.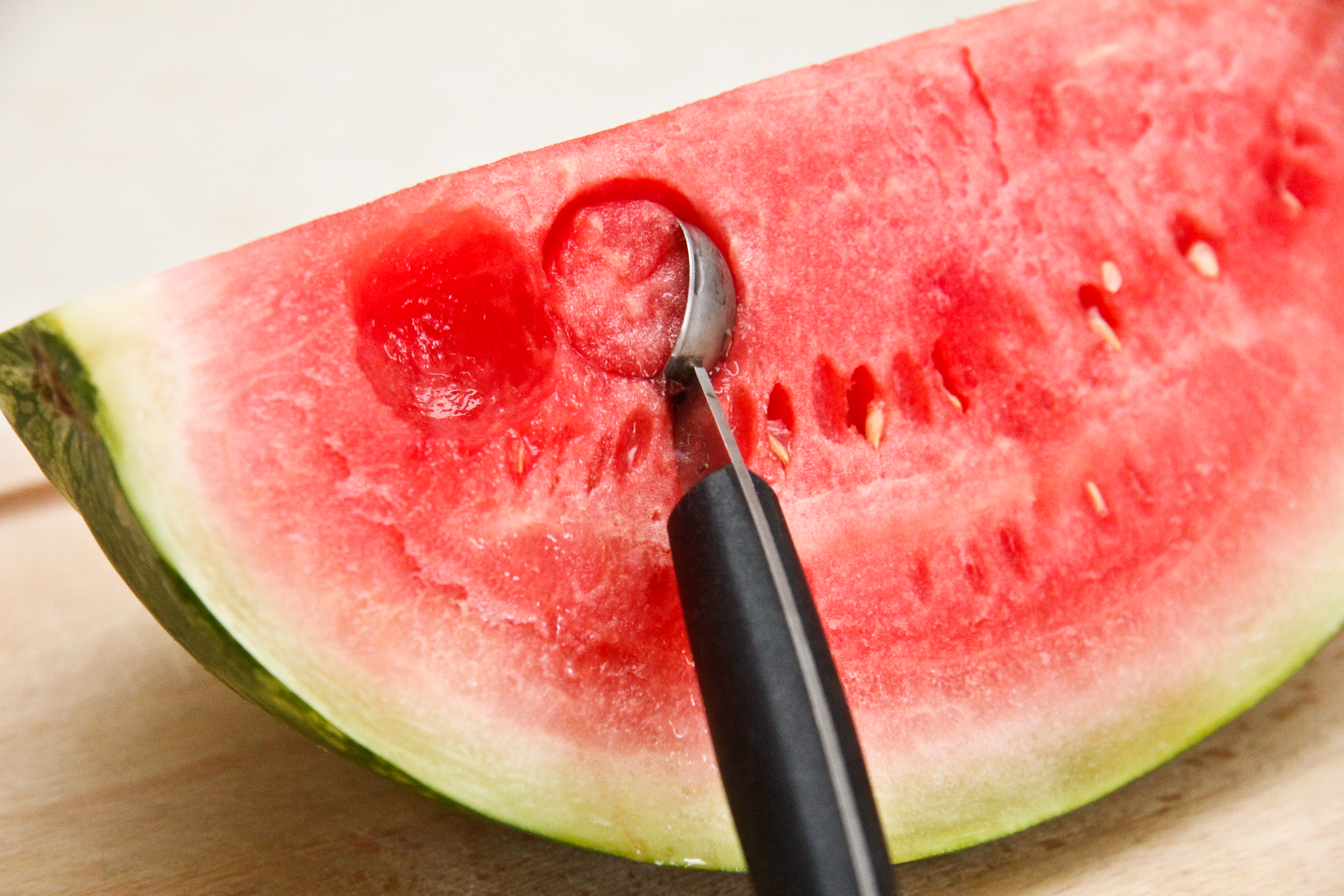 While you're doing all that freezing and scraping, here's my Julie twist.  Use a melon baller and scoop out a good bowl full of chunks with the leftover watermelon.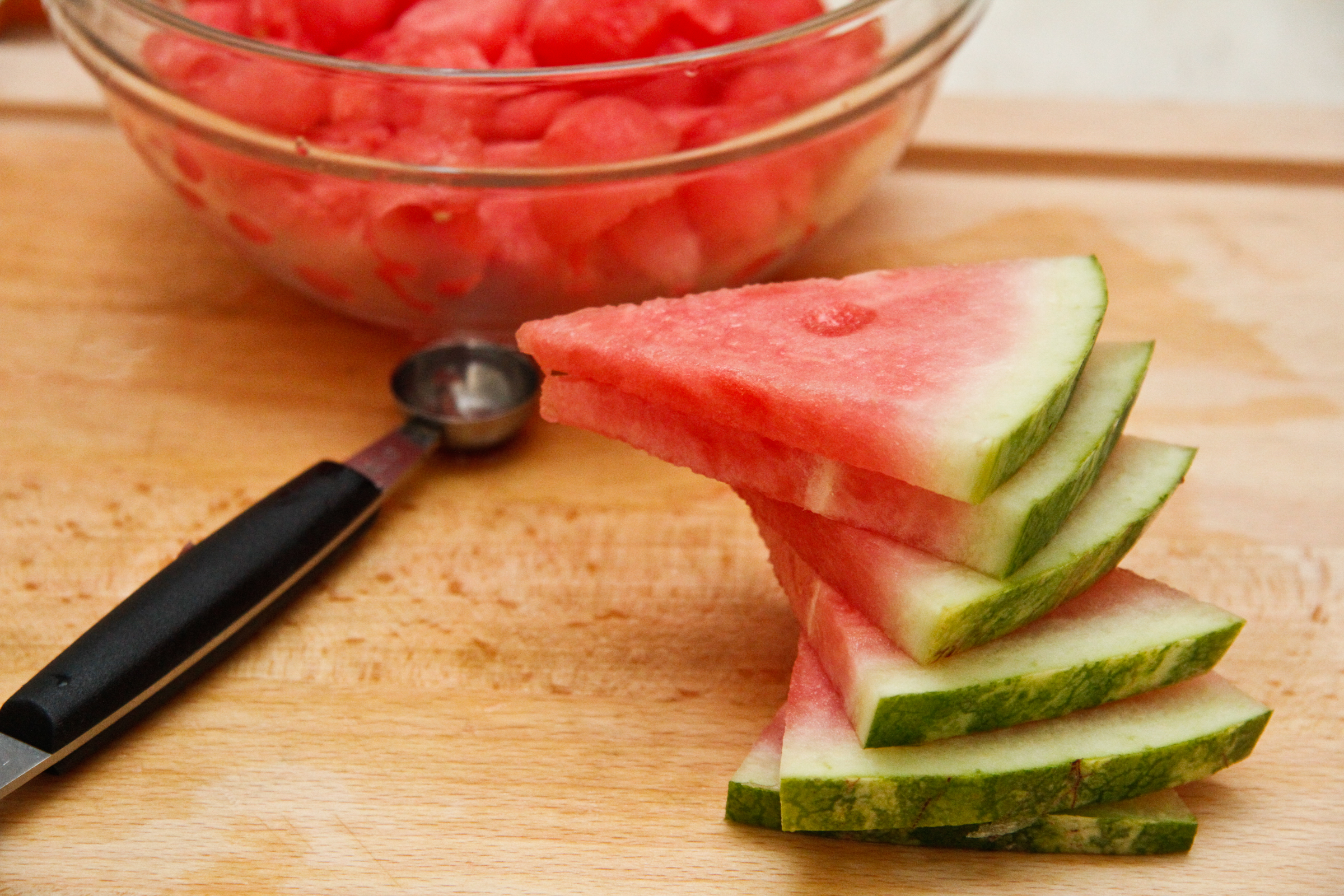 And then cut up some mini skinny slices to act as garnish.  Presentation is everything.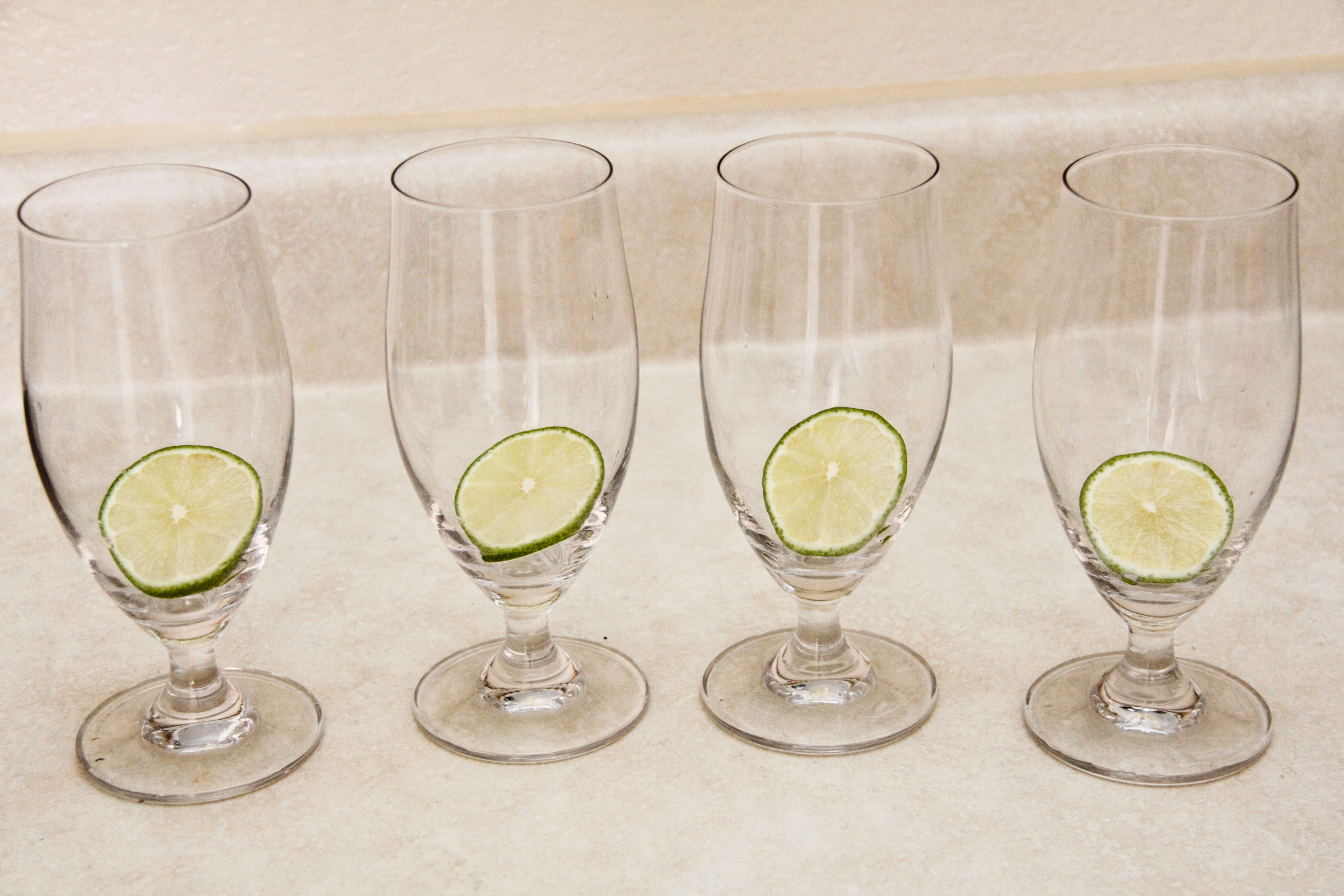 Get your glasses in order, and add a slice of lime.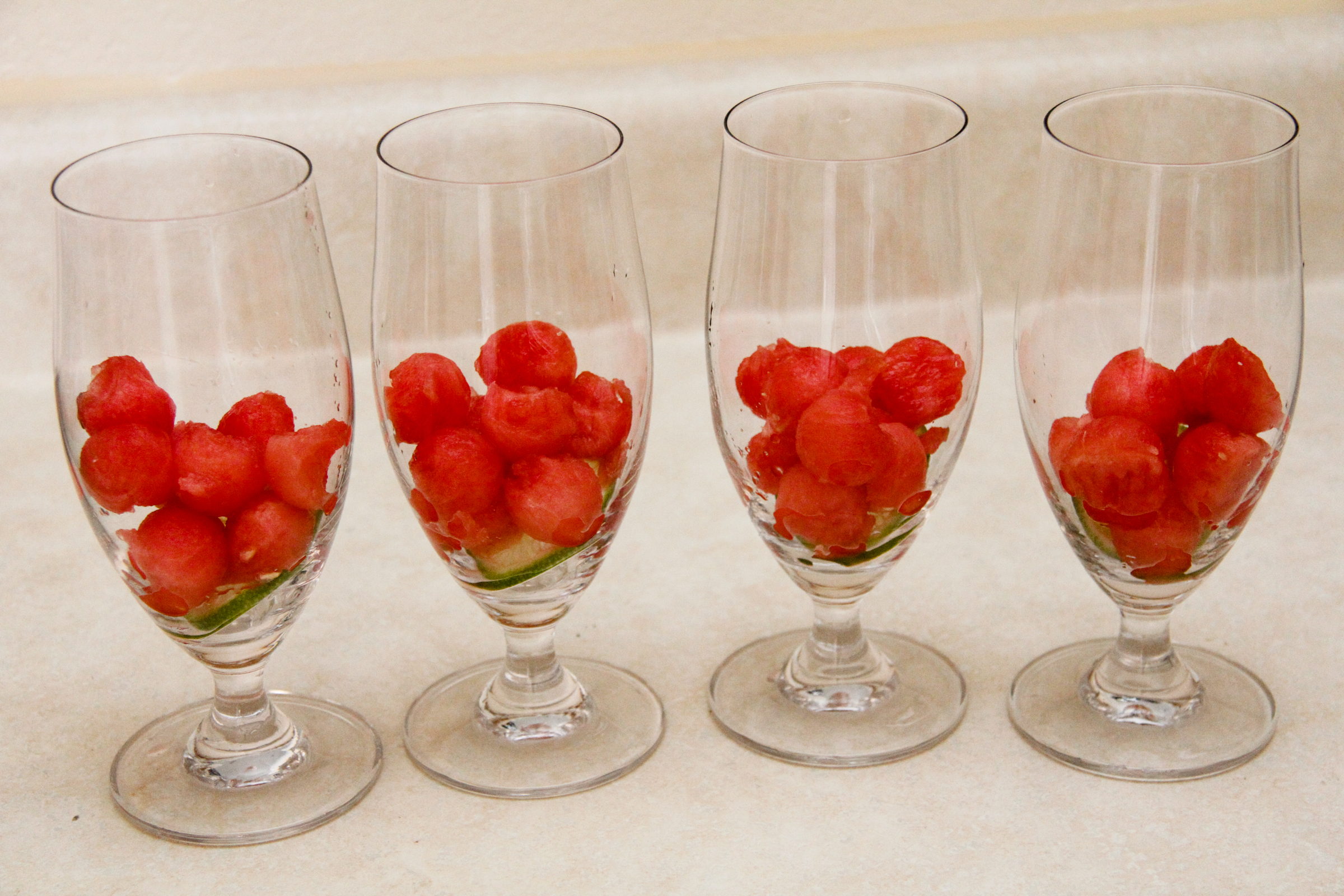 Then plop in some of those watermelon balls.  The bonus is that as they touch that piece of lime, they get kissed with it.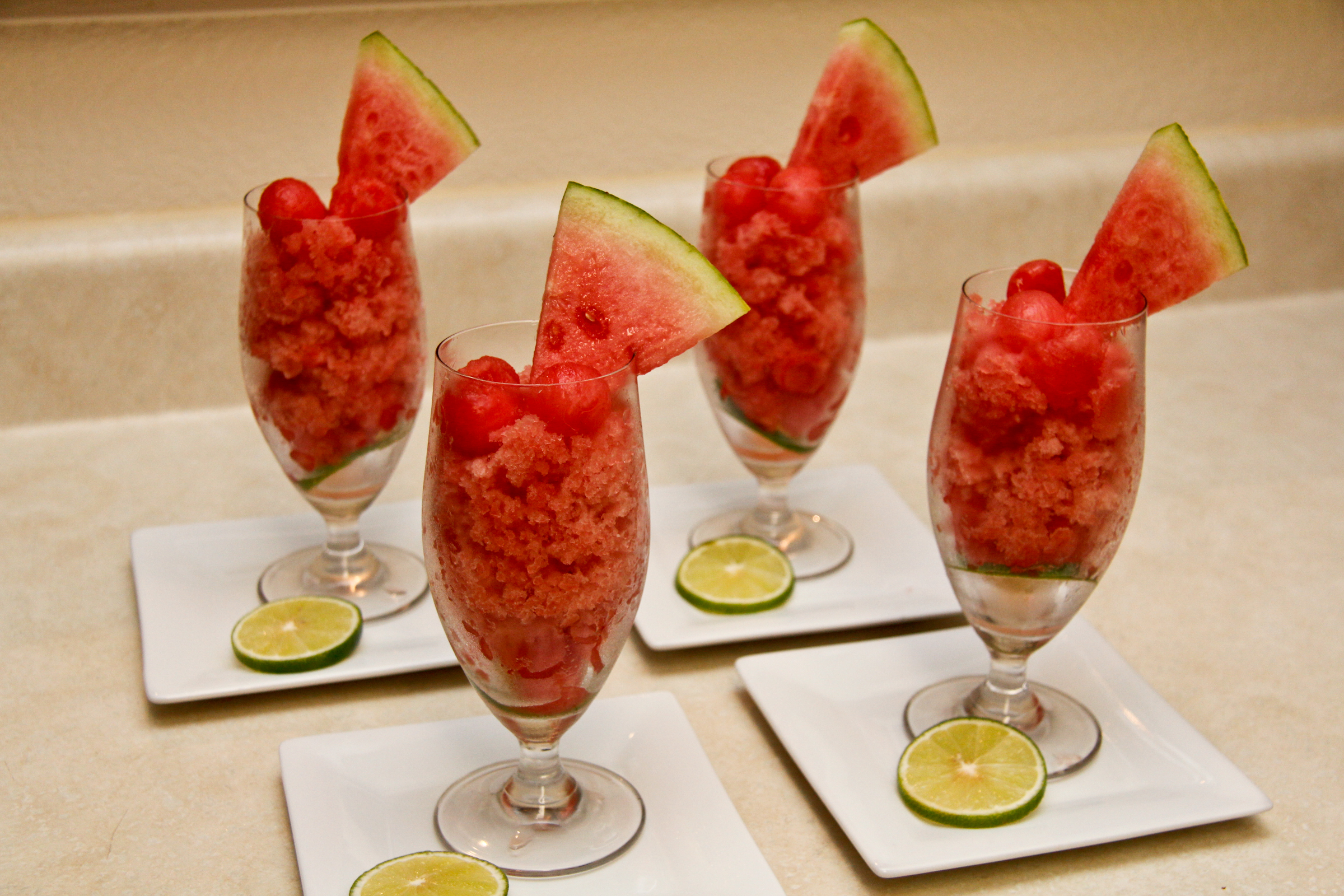 When your granita is done, dump some on top, add more watermelon balls, and garnish with that mini slice.  Kick back with your family or friends and cool off after a job well done.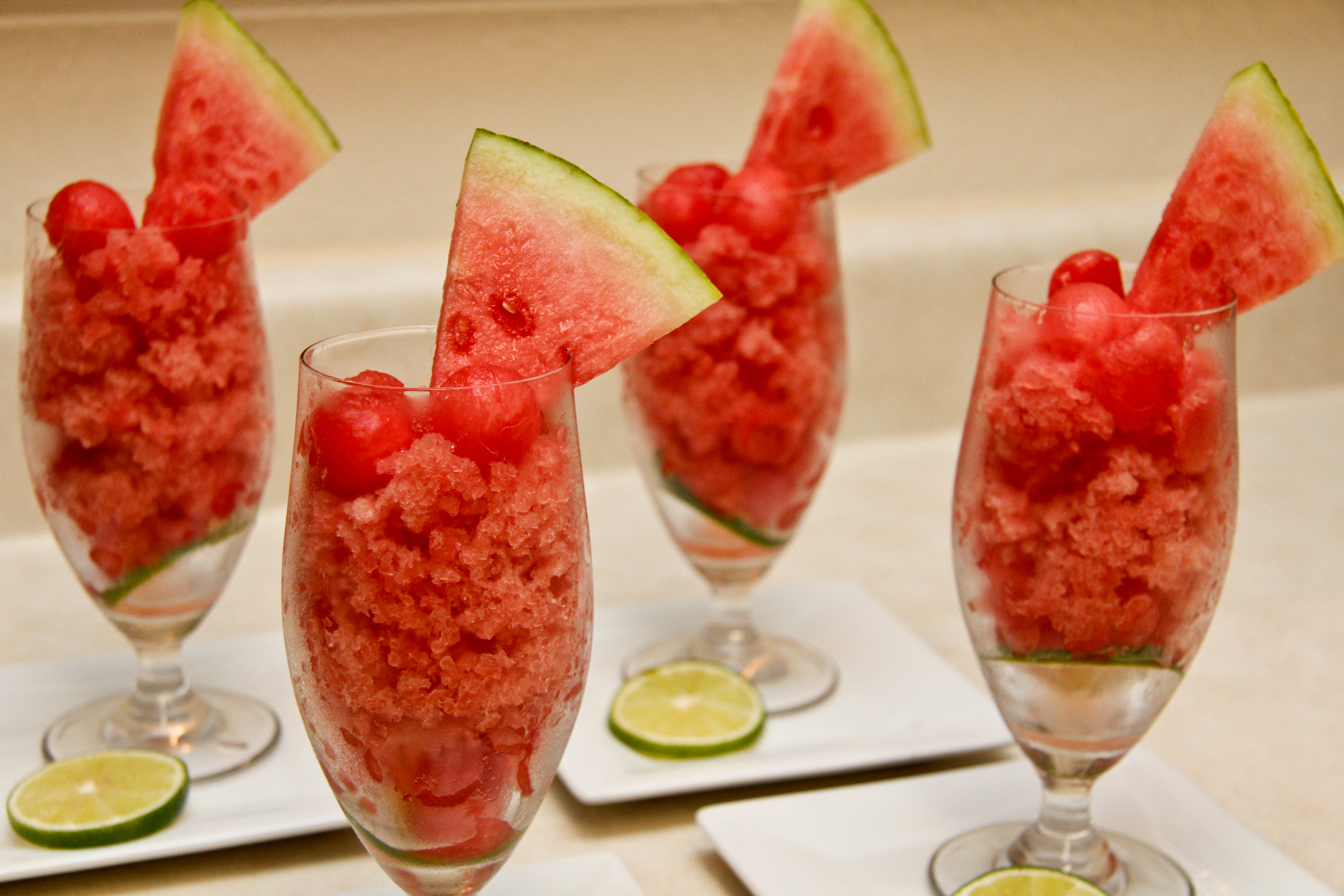 The lime not only cuts the sweetness of the watermelon, but adds a true depth of flavor and interest.  It's necessary, in my opinion, so don't skip it.  The chilled chunks of the watermelon throughout the granita really added juiciness and texture so I highly suggest for you to do the same.
I made this for our guests, and got everything prepared in advance.  I even assembled the glasses earlier in the day and kept them cold in the fridge.  When I was ready to serve, I had to give the granita a final scraping because I made it so early in advance that it kinda froze together again.  I had to really use some arm muscle!  So work up a sweat scraping that watermelon ice, and then cool off with a refreshing any time treat that's well worth the effort.

Watermelon and Lime Granita
This recipe is adapted from
The Pioneer Woman
. It's so easy and refreshing. It's the perfect Summer time treat
Ingredients
8 cups seedless watermelon cut into 1" cubes
¼ cup sugar
2 limes, juiced
Instructions
Add lime juice and sugar to a blender. Then add some of the watermelon, until your blender is ¾ full. Blend all the ingredients until smooth. Pour about half of the mixture into a rectangular baking pan. Add your next batch of watermelon and blend again. Pour into the dish and give it a mix.
Freeze the mixture uncovered for 1 hour. Stir, mashing any frozen parts with a fork. Cover and freeze mixture until firm, about 2 hours. Using a fork, scrape granita vigorously to form icy flakes. Cover tightly with foil and keep frozen. Give it a quick scrape before serving.
TIP: Use any leftover watermelon to scoop out chunks with a melon baller to add to your granita. Garnish with lime slices and thin mini slices of watermelon.